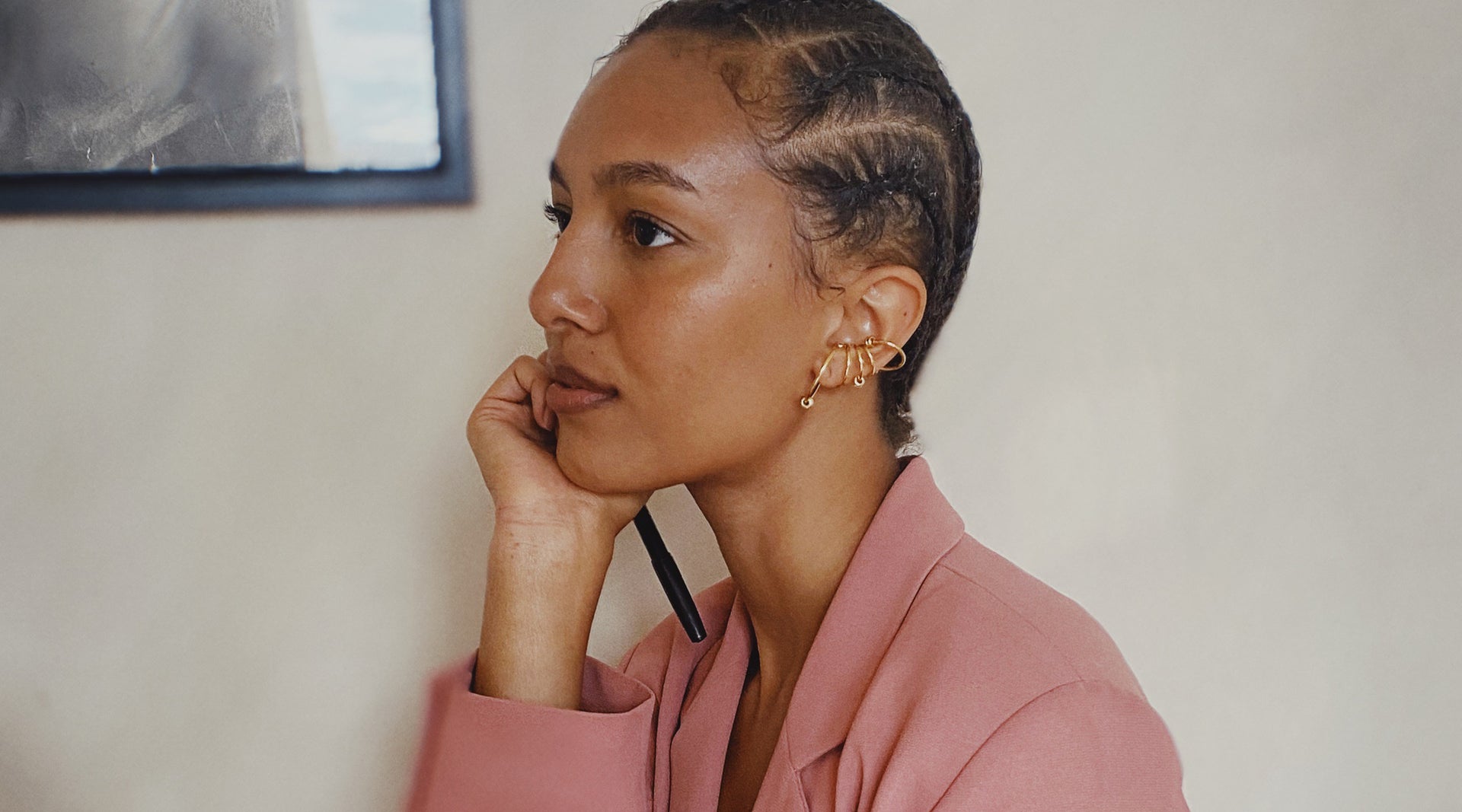 Behind the Keyboard: Writer Akili King Reflects on a Year of Inspiring Interviews
Profile
For as long as I can recall, storytelling has been a very important part of my life. I remember waking up on weekends and lying on the floor of my parents' room as a child, writing poems and songs while the Chi summertime sun beamed through the window. Other times I could be found flipping through magazines, cutting out photos to make my own art collages, a passtime I had inherited from my late, artist grandfather. But as much as I enjoyed lingering over each page, I didn't always see young Black girls like me represented. I began writing my own short stories, accompanied by illustrations that resonated with me;  later, during the tumblr era, I would fill my page with quotes from writers I looked up to, and images of diverse models. I was beginning to understand that representation matters, whether I'm fully aware of it or not. Fast forward to today, when I can say that  I'm doing what I love as my job — something I never imagined while growing up.  Here at Rose Inc, I'm able to give my younger self the confidence boost I needed at times through telling the stories of people from a multitude of backgrounds with different experiences and unique perspectives on the world of beauty.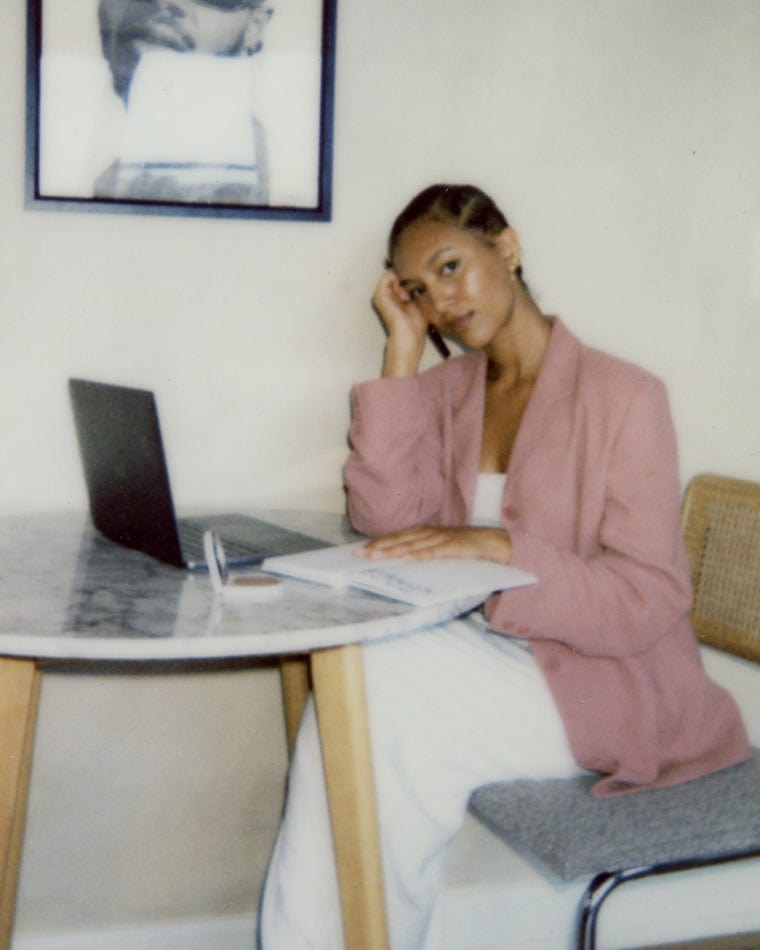 Conducting interviews and writing these profiles has moved me to tears or given me chills at times, given how inspiring and wise my subjects are. Each one of them goes above and beyond in their respective careers, often defying the odds that are, at times, stacked against them. I think the most challenging — yet most rewarding — part about doing this work is ensuring that I tell someone's story in the way that they'd want to be seen. That means meeting people with compassion and empathy in order to stand in their shoes. In general, I'm always thinking about how there's no such thing as one type or standard of beauty. As a writer, I know it's partially my responsibility to help depict that as well. That said, I'm always wishing I had more bandwidth to tell as many stories as possible. But I try to use this energy as motivation to keep going, and have patience and faith that I can continue to push the envelope little by little.

While the Rose Inc content site has been around since 2018, we only launched our first product one year ago — the same time I came aboard as an editor. Looking back on all of the inspiring interviews I've had the privilege of doing over the past 12 months, it's hard to play favorites. Below, I share a few of the many can't-miss-interviews from our column The Profile, including many individuals who I look up to, from an iconic TV producer to a sex educator who views calmness as beauty. I hope you enjoy!
"I didn't always see myself represented on the pages I would cut from."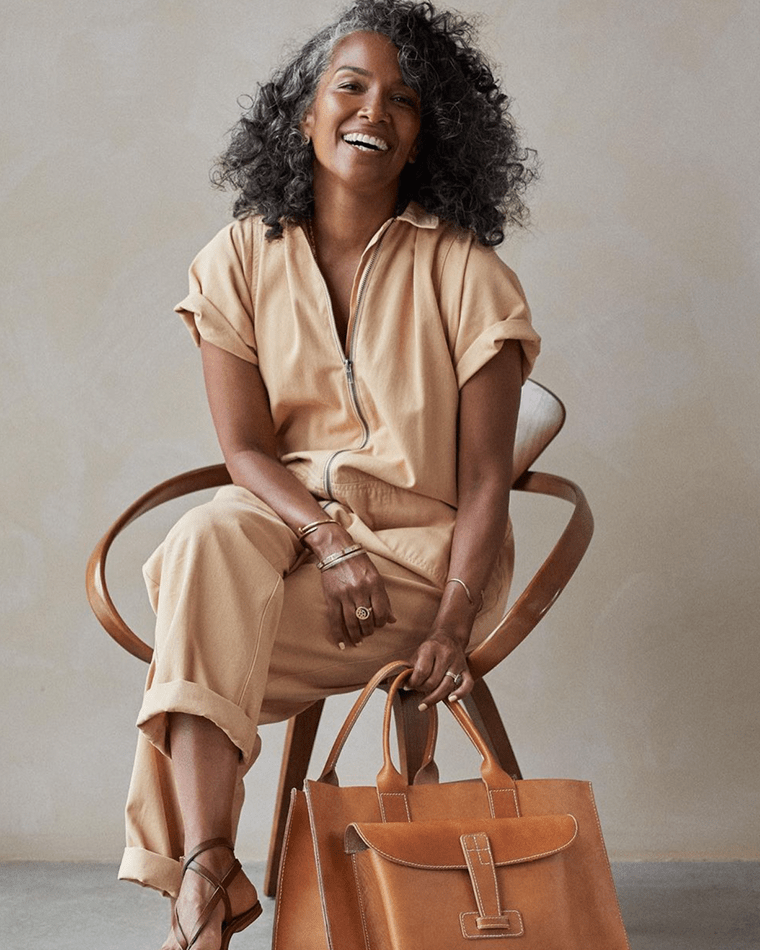 Mara Brock Akil

I've looked up to Mara Brock Akil since I was a little girl. Growing up, I used to watch Girlfriends with my mom, and admired and aspired to be like the characters she created — so connecting with her for this profile was special. In it, she discusses the beauty of embracing her gray hair. "There's a particular message out there around aging: Gray hair is feared, wrinkles become the enemy," she told me. "I'm a much happier person now that I'm not running from myself and who I am during this stage of my life. I'm having fun trying new styles in this period of acceptance." I hope that this narrative continues to change so that we can all see the beauty and excitement in aging, graying and loving the skin we're in at any phase of our lives.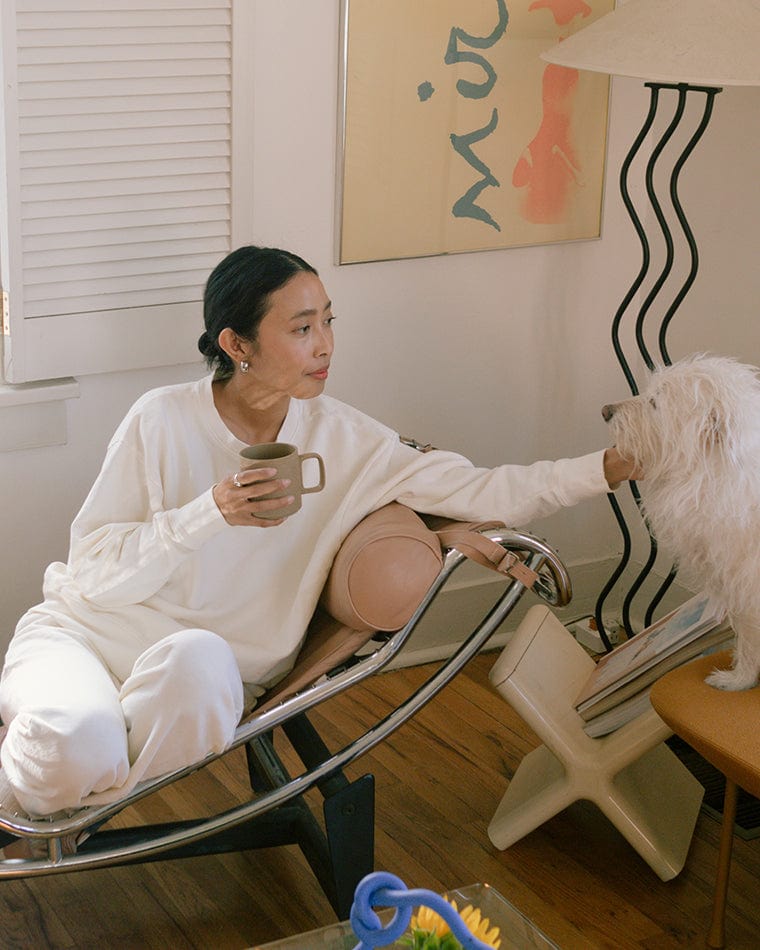 Sisilia Piring

Sisilia Piring is a talented photographer who has worked with brands such as Burberry, Sephora and Gucci. As a busy mother, self-care is important to her, so we spoke about her wide range of wellness practices, from Reiki to dance to reciting positive affirmations to herself and kids. "Hearing uplifting words as a child really helped me throughout my life to see my value," she says. "I give my children words of affirmation each day because I saw how much that boosted my confidence in the long run."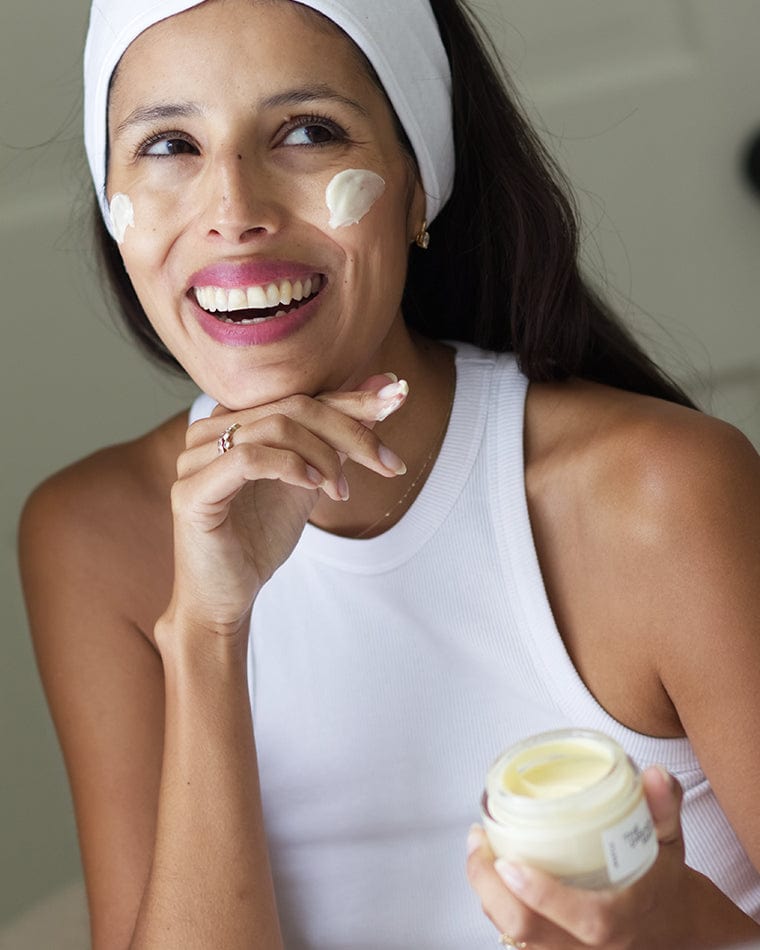 Babba Rivera

Babba Rivera is the founder of Ceremonia, one of the best new hair care brands today. She spoke a lot about how beauty brought her closer to her parents growing up: "My dad would braid my hair for hours. It was a moment for us to bond." Meanwhile, her mother also taught her that beauty rituals are a form of self-love. "She would carve out two hours to take a bath without guilt." Additionally, Rivera talks about how Ceremonia is her way of celebrating her Latina heritage and pushing back on negative stereotypes. "I was constantly told that being Latina was a disadvantage, but Ceremonia  is my way of rewriting that narrative and showing pride in my culture."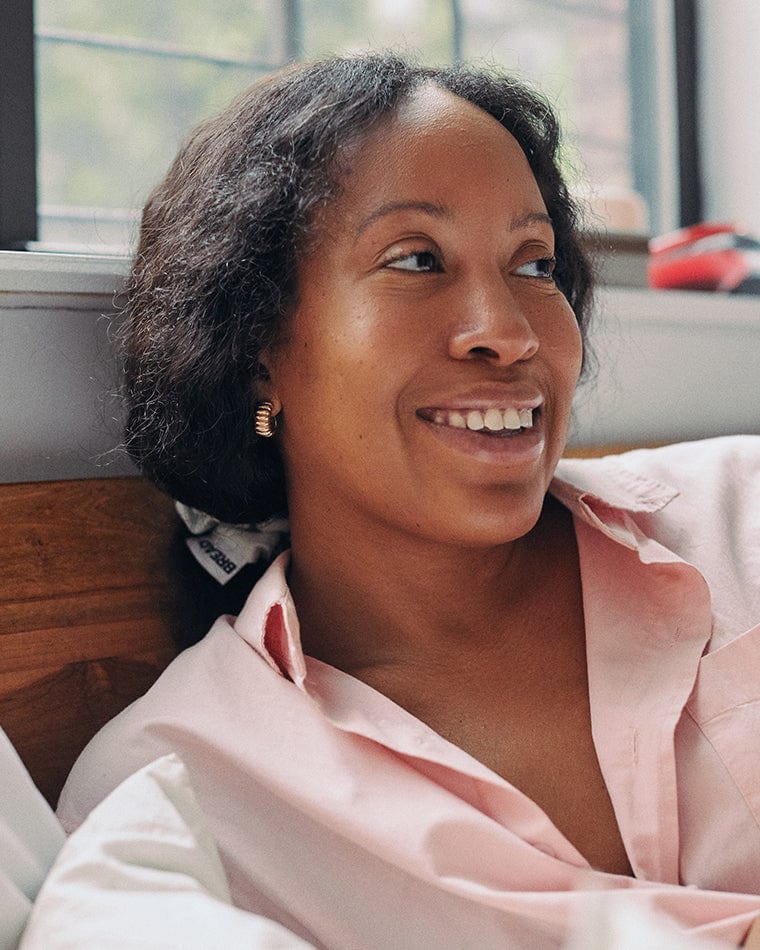 Marjon Carlos

Setting boundaries for yourself isn't always easy to do. Sometimes we worry about letting others down by saying no, or changing our minds when something is no longer serving us or even affecting our mental and physical health negatively. For journalist Marjon Carlos, setting boundaries has also been a lifelong journey, but one that has been an incredibly rewarding and true form of self-care for her, which we discussed in her interview. "If I feel like I'm being taken advantage of, or not getting all that I've worked for, I speak up about it."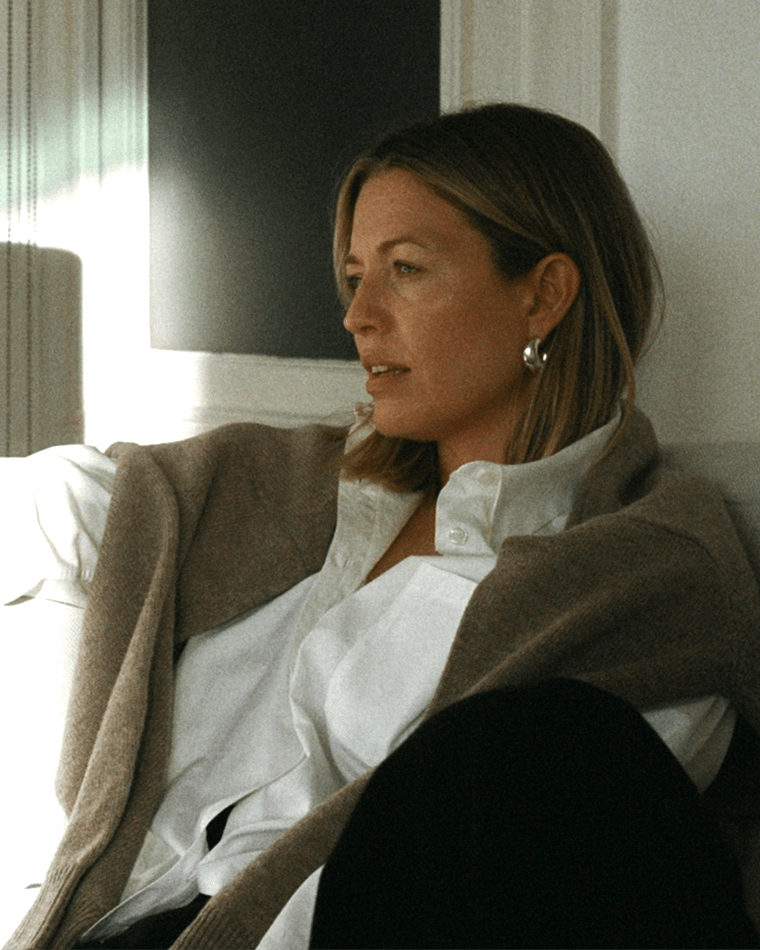 Alexis Foreman

Alexis Foreman does it all: art director, content creator, creative consultant, model, mother and more. It was refreshing to hear how openly she spoke about menopause, something many women often feel ashamed to talk. "I hope that when I go through menopause, I will be able to help other women through it because so many struggle with it," she told me. "It's a difficult time, but I think the more women that talk about it, the easier it's going to feel."
"I think the most challenging — yet most rewarding — part about doing this work is ensuring that I tell someone's story in the way that they'd want to be seen."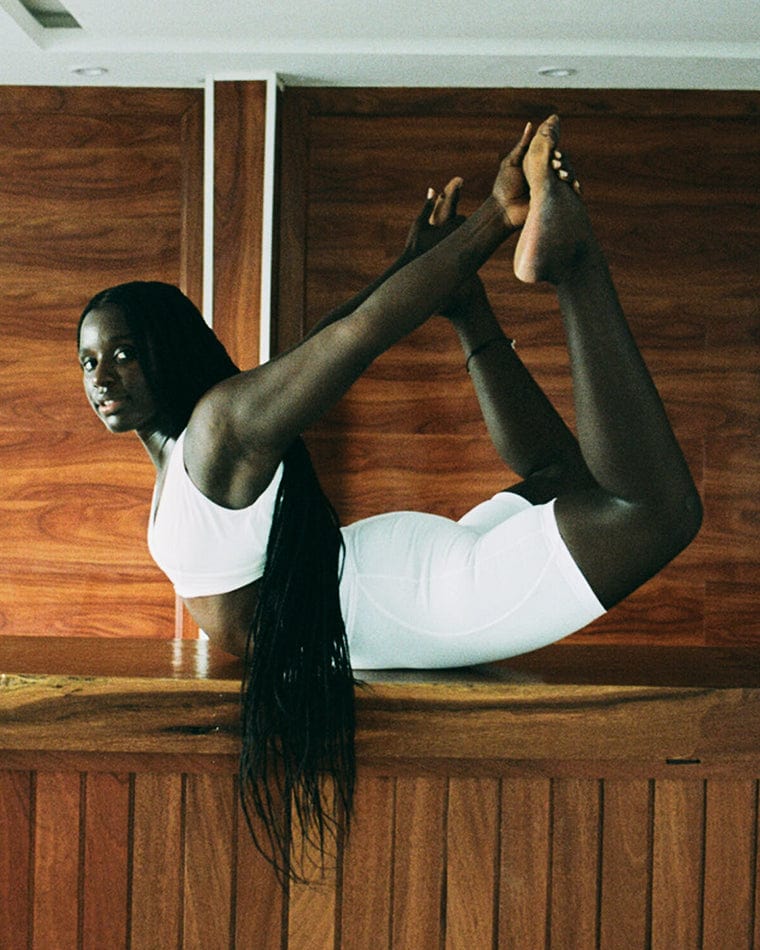 Mominatu Boog

Mominatu Boog is a yoga instructor, the creator of Momi Yoga and a wellness retreat host in locations like Senegal, Mexico and the U.S. I appreciate that she spoke about feeling like her best —  and most confident — self when she's being "a facilitator of healing by creating space for people to heal themselves." It's one thing to practice your own self-care and wellness rituals, but to help others attain theirs is also a form of self-love in many ways, as our community is a reflection of us, too.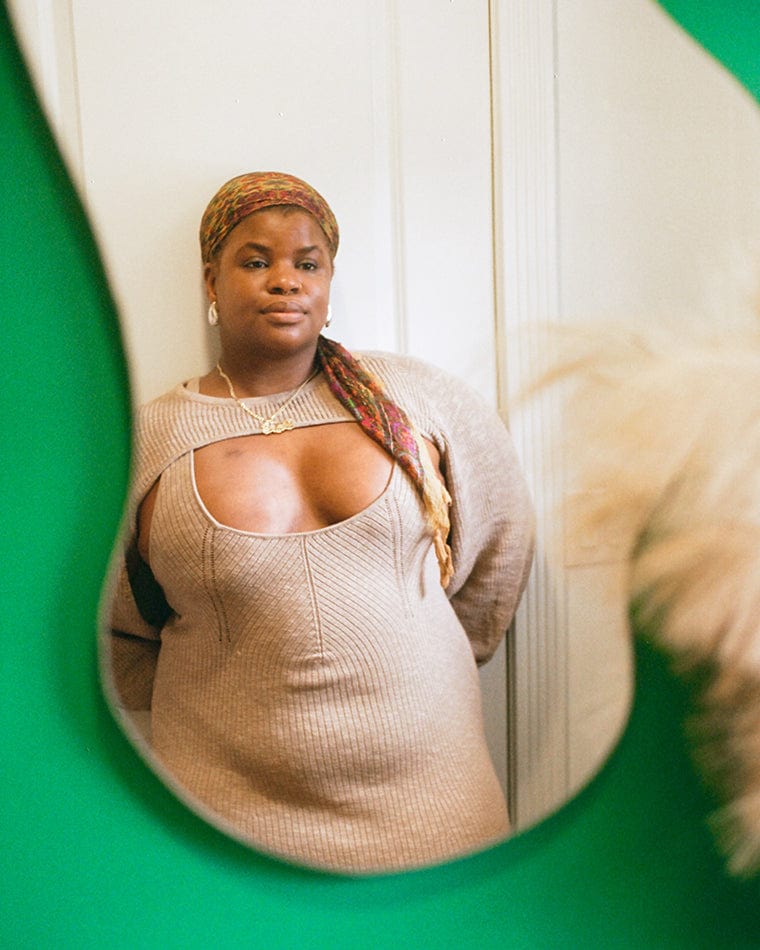 Ericka Hart

Ericka Hart is co-host of Hoodrat to Headwrap: A Decolonized Podcast, sex educator, and a racial-, social- and gender-justice advocate. Additionally, Hart is a breast cancer survivor who not only reminded readers that beauty is "calmness, groundedness and ease," but also believes that one doesn't need to be going through anything in particular to deserve relaxation and self-care. We live in a society where we are constantly overworked and feel like we have to earn our downtime. But it's also important to remember we are worthy of it simply because we're alive. As she said in a statement that's stuck with me ever since, "I don't need to be coming from chemotherapy to deserve relaxation."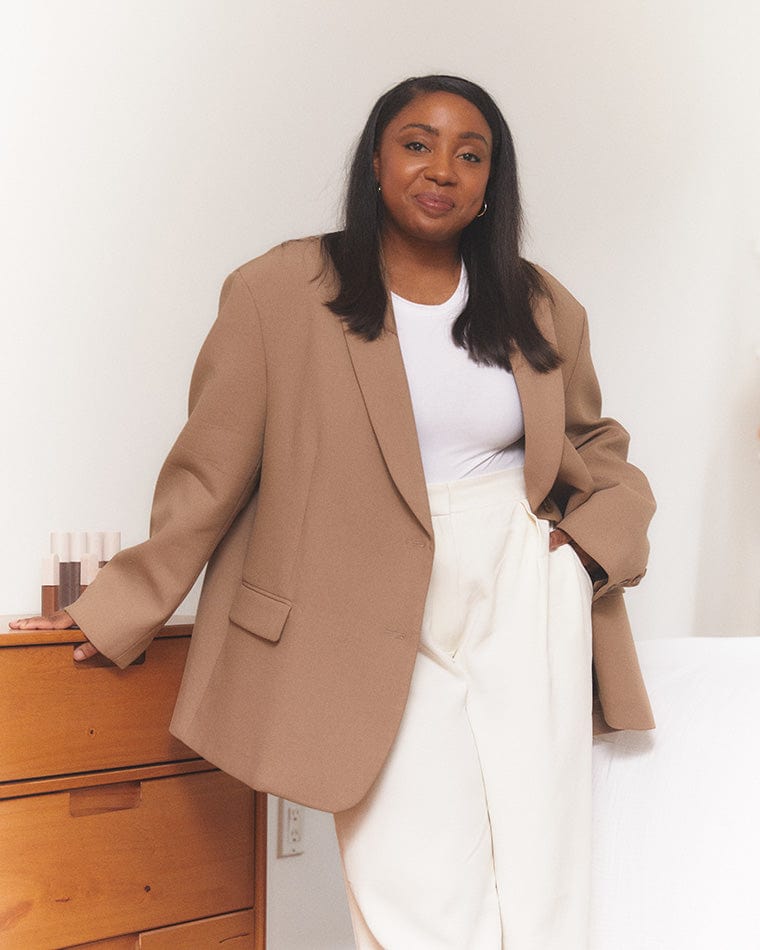 Lindsay Peoples

Editor-in-chief of The Cut at New York Magazine and former EIC of Teen Vogue, Lindsay Peoples spoke to me about how she views beauty as 'resilience' and 'walking in your truth': "The people that I look up to have the ability to find a sense of strength and seek power and resilience, no matter what. They have the ability to stay grounded and rooted in who they are." I loved this reminder that beauty isn't what's about on the surface; it's all about being your true self. At the end of the day, that will always shine through.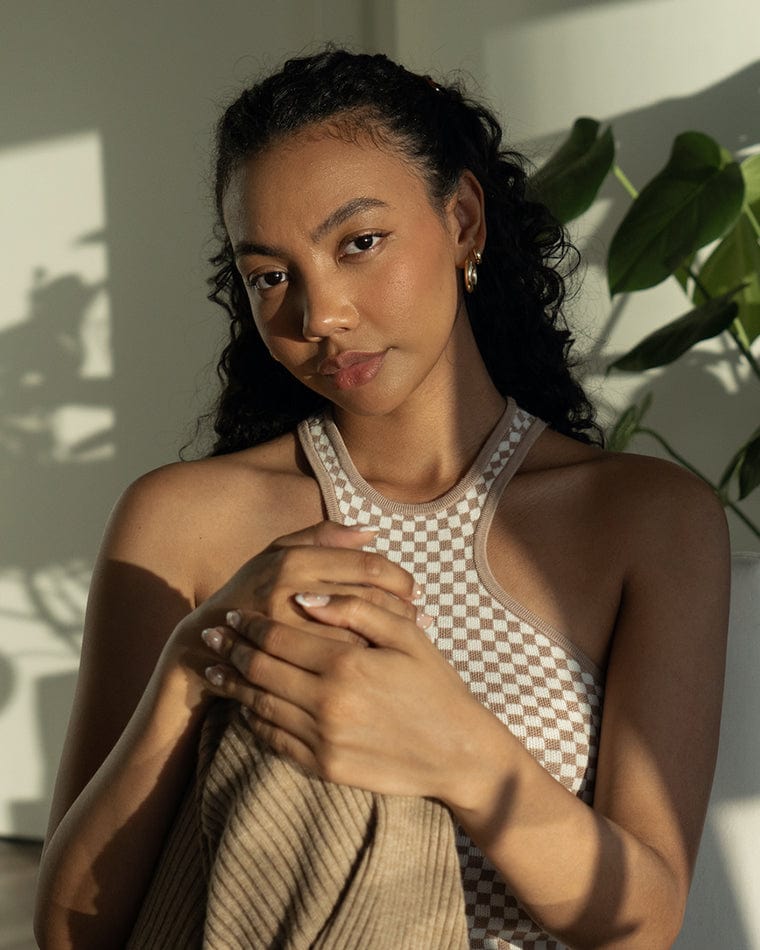 Asia Jackson

Asia Jackson is an actor and content creator based in Los Angeles. I love how open she was when it came to talking about mental health and her experiences with anxiety and depression. So many people deal with these things on a daily basis and sometimes feel ashamed or alone in it all. Hopefully Jackson's story helps others feel like their experiences aren't so taboo or foreign. She also shows that taking care of one's mental health is one of the most important steps in any self-care routine.  "I actually started taking antidepressants during the pandemic. Life became overwhelming around that time," she said. "For so long, I let the stigma surrounding taking medication stop me. I suffered longer than I really needed to. Medication literally saved my life."
Write With Akili King
For as long as she can remember, Rose Inc's associate manager of digital content, Akili King, has been passionate about storytelling. At Rose Inc, she writes for our editorial franchise, The Profile. In order to keep her inspiration flowing and writer's block at bay, King likes to have a heavy rotation of jazz flowing in the background. Head to Roseinc.com to read about King's writing journey and how she stays inspired along the way, as well as King's favorite Profile stories from the past year.

Hydrangea
Light cool pink
Hydrangea
Light cool pink
Cream Blush Refillable Cheek & Lip Color
Brightening, blurring and longwearing
Current price: $32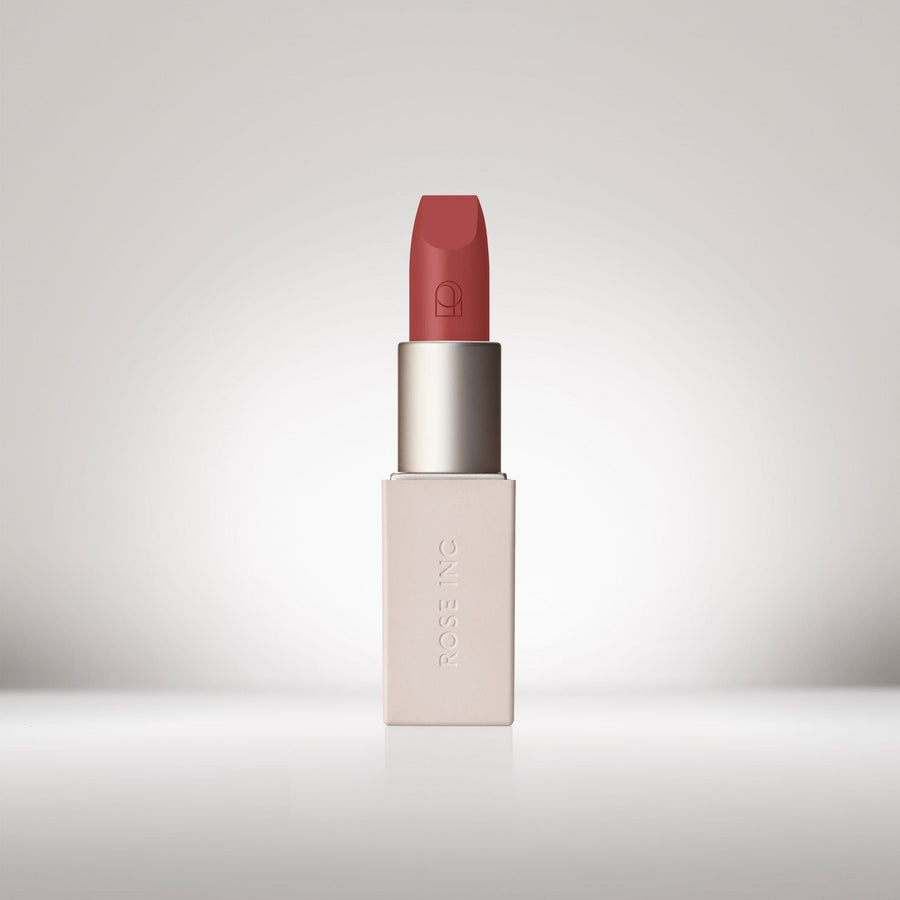 Enigmatic
Terracotta pink
Satin Lip Color Rich Refillable Lipstick
Line-blurring, plumping and softening
Current price: $28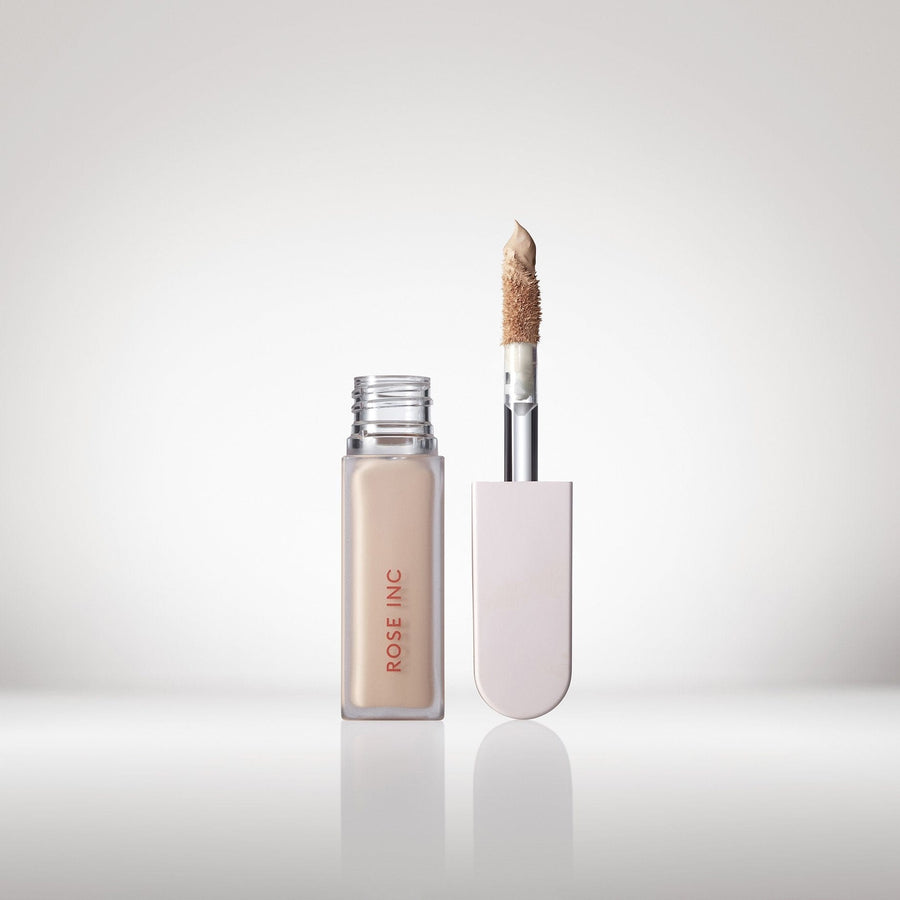 LX 200
Very Deep Skin Tone, Neutral Undertone
LX 190
Very Deep Skin Tone, Cool Red Undertone
LX 180
Deep Skin Tone, Warm Neutral Undertone
LX 170
Deep Skin Tone, Golden Undertone
LX 160
Deep Skin Tone, Red Undertone
LX 150
Deep Skin Tone, Neutral Undertone
LX 140
Medium/Deep Skin Tone, Neutral Undertone
LX 130
Medium/Deep Skin Tone, Warm Golden Undertone
LX 120
Medium/Deep Skin Tone, Pink Undertone
LX 110
Medium/Deep Skin Tone, Golden Undertone
LX 100
Medium/Deep Skin Tone, Peach Undertone
LX 090
Medium Skin Tone, Olive Undertone
LX 080
Medium Skin Tone, Pink Undertone
LX 070
Medium Skin Tone, Golden Undertone
LX 060
Medium Skin Tone, Peach Undertone
LX 050
Light/Medium Skin Tone, Neutral Undertone
LX 040
Light/Medium Skin Tone, Golden Neutral Undertone
LX 030
Light Skin Tone, Pink Undertone
LX 020
Light Skin Tone, Peach Undertone
LX 010
Fair Skin Tone, Neutral Undertone
LX 200
Very Deep Skin Tone, Neutral Undertone
Softlight Luminous Hydrating Concealer
Medium coverage, brightening, blurring
Current price: $30