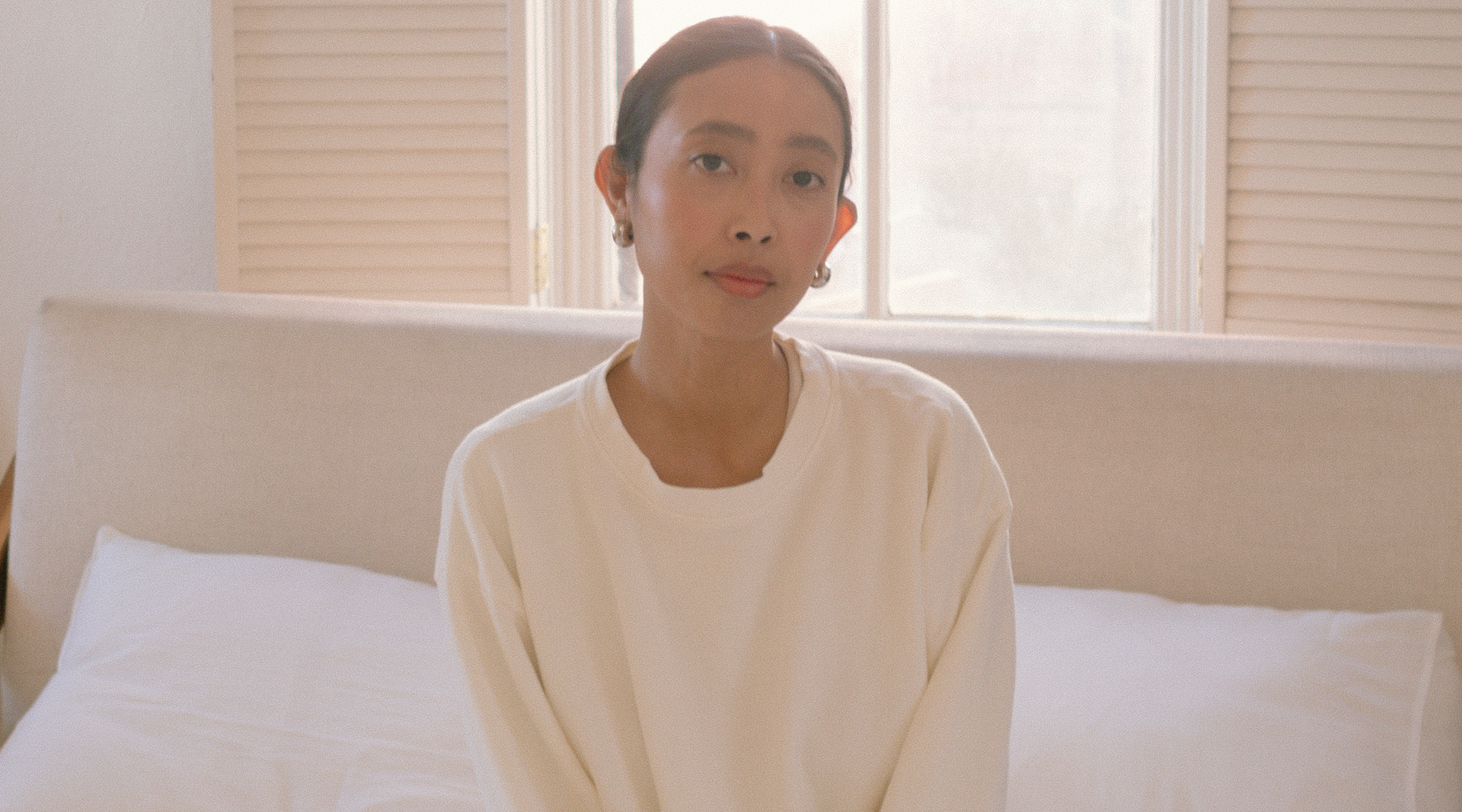 Photog Sisilia Piring on the Power of Reiki & Positive Affirmations
Profile
Sisilia Piring creates dreamy worlds full of vibrant pastels and soft lighting that may seem familiar, thanks to her ads for clients such as Burberry, Sephora, Girlfriend Collective and Gucci. "I love that no two days are the same," the prolific photographer says. Piring was introduced to her professional passion through her father, who gave her her first camera as a child.  "I instantly fell in love," she says. "I took photos of just about everything and was enamored with documenting every moment of life."
Piring is also a newly certified practitioner of Reiki, an energy-healing practice created in Japan that includes light touch to promote emotional balance. "I would love to eventually have my own private practice down the line," she says. "I've always been drawn to holistic modalities like Reiki, Quantum Healing, EFT, Qi Gong and TCM, and would love to get more training." And as a mother and entrepreneur, she finds wellness practices vital, from dancing around her bedroom to nightly journaling sessions and reciting positive affirmations. "I grew up with my mother's words of affirmation," she says. "Hearing her uplifting words as a child really helped me throughout my life to see my value and what I consider my truth."
Below, Piring goes into detail about her confidence journey, her favorite beauty finds and the wellness practices that help sustain her energy through busy work weeks.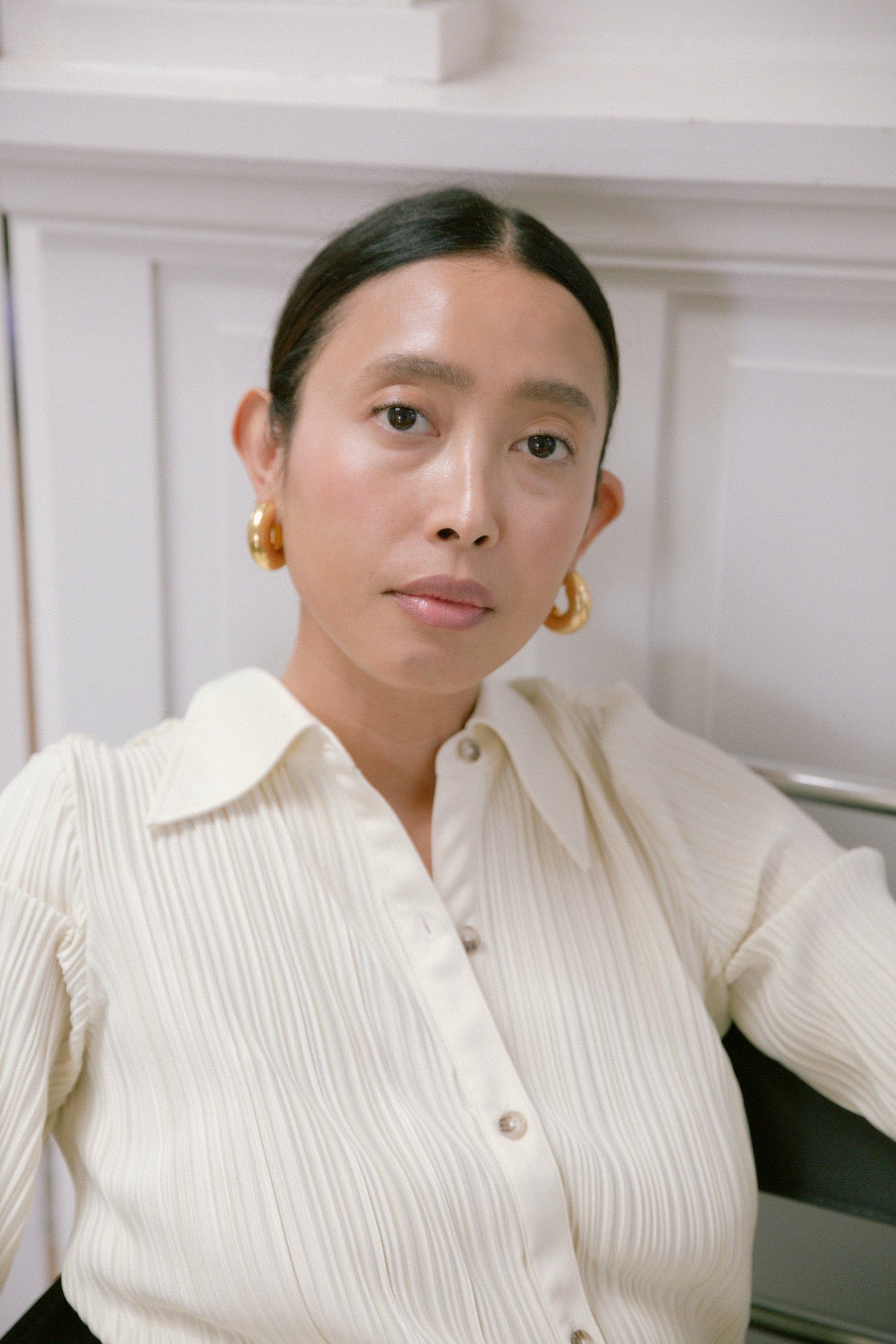 RI:

How did your upbringing impact your approach to beauty?

SP:

I was born in Indonesia. My family immigrated to Los Angeles when I was a kid and I have pretty much lived all over SoCal, from Joshua Tree to Redondo Beach to South Pasadena. A few months ago I moved to New Mexico with my two kids and husband. It's been an adventure. We just had our first snowstorm since we moved here. Growing up in LA definitely has impacted my approach to beauty. LA is pretty laid back, and that's how I approach my beauty routine. I only wear makeup on shoot days which is about twice a week for me. I mainly focus on healthy nourished skin. It's always sunny in California, so I got into the routine of wearing SPF since I was in middle school. 

RI:

Can you recall your earliest beauty memory?

SP:

I remember my mom had bought Avon and the Avon lady came over to our house to personally hand-deliver the products and show my mom the skincare steps. I was young at the time, but I remembered the woman brought along her teenage daughter and she had the most incredible skin. I just remembered looking at her face and how she glowed. No pimples, no blemishes. I remembered the mother saying that her daughter would use Avon as her daily routine and that's when I got hooked on skincare. I was still a little too young to use all the other products my mom bought, but I remember getting into the daily habits of washing my face, and using moisturizer and SPF. 
RI:

What's something you once considered a flaw about yourself that you now love?

SP:

My big ears! I hated them when I was growing up because I was teased, but I embrace them now. I grew up with my mother's words of affirmation which helped me find my confidence. I am endlessly thankful to my mother for instilling those words in me. I do the same thing now with my kids. I give them words of affirmation each day because I saw how much that boosted my confidence in the long run. 

RI:

Who had the biggest beauty influence on you growing up and why?

SP:

My mom was my biggest beauty influence. She introduced me to skincare and the importance of having skin and beauty rituals. I thank her for having me on my SPF game early on because my skin thanks her for it now as an adult. 
"I give my children words of affirmation each day because I saw how much that boosted my confidence in the long run."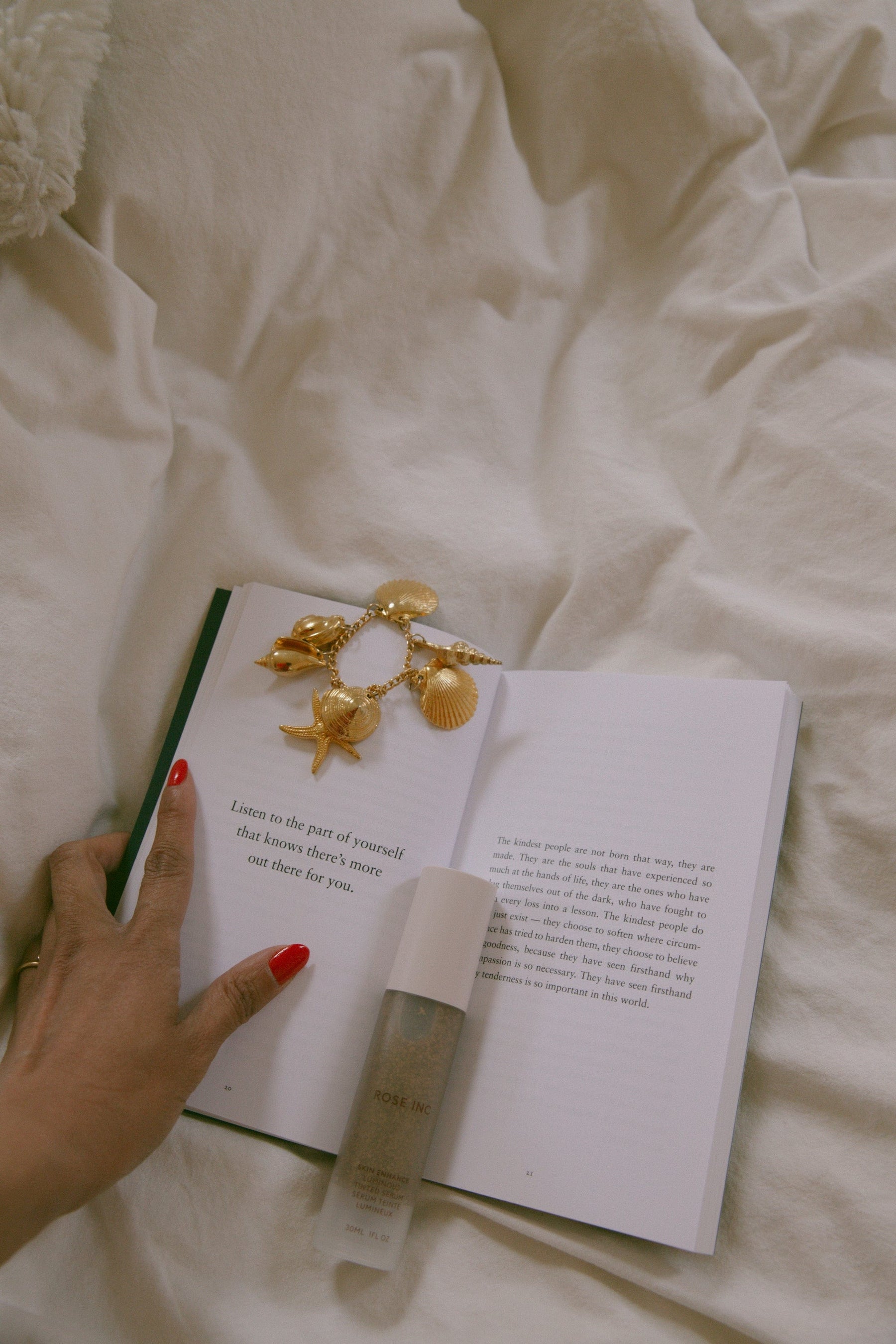 RI:

Who or what is inspiring you beauty-wise now?

SP:

A simple fresh-faced makeup look and hair parted in the middle and pulled to the back in a low pony, with gold or silver hoops or statement earrings. I think that will always look beautiful and classic.  

RI:

What are the self-care practices you swear by?

SP:

I don't take them as often as I'd like, but a nap — be it 15 minutes or an hour long — really makes a difference in my mental health and overall wellbeing. I've always enjoyed journaling but my recent fixation is voice notes journaling. I love my bullet journal but I also use an app to journal because I find it easier to archive. One of the features of the app are voice notes and instead of writing, I record voice notes of my day, how I'm feeling, what triggered me that day, etc. I find voice notes really personal, and I'm currently obsessed with this type of documentation. 

RI:

What is your skincare routine like?

SP:

I'm constantly trying different skincare products, but currently in the morning I use an oil-to-milk cleanser, then a LED mask. It was a splurge and it makes me look like Iron Man, but I'm obsessed with it! I'm on month three of using it and have noticed less hormonal pimples. After the LED mask I spray my face with a nourishing essence, then apply a vitamin C eye serum and face cream. I like to use Rose Inc's microencapsulated moisturizer and top it off with an oil-based sunscreen. At night I double cleanse. Afterwards I use my NuFACE Trinity followed by my LED mask again. Next I apply a biomimetic serum, spot treatment and a renewal cream, and cap my night routine with facial oil. On my body, I love a salt scrub in the shower and oils post shower. Sometimes I apply them on my eyebrows too. I recently got eyebrow lamination and I read somewhere it's good for aftercare. Once a week I use resurfacing masks. 
"Beauty is loving the person you see in the mirror."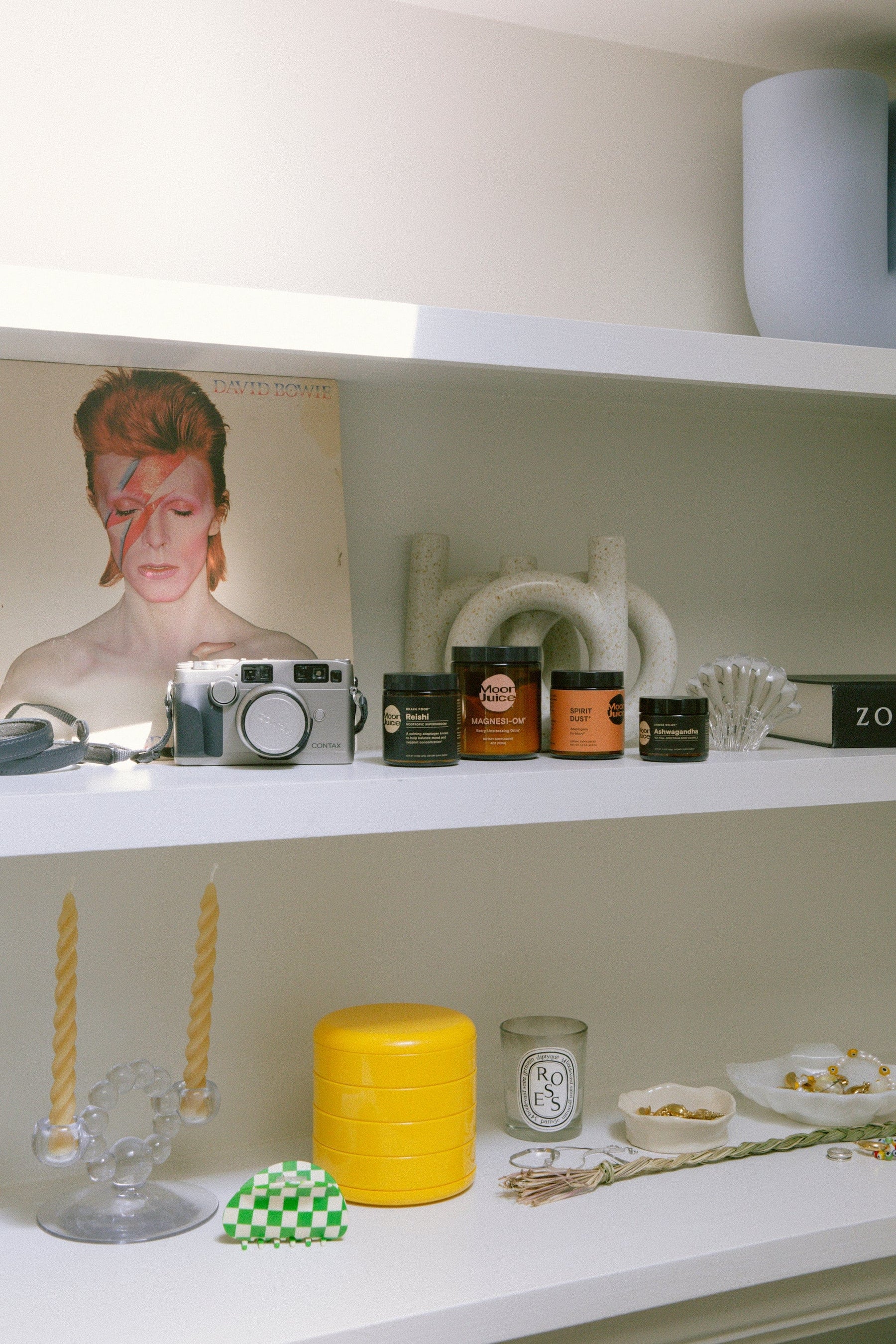 RI:

What is your hair routine like?

SP:

I shampoo with Davines Nounou then Davines Oi conditioner which smells heavenly and is super hydrating on my dry curly hair. Afterwards I apply Gisou honey-nfused leave-n conditioner and top it off with Davines Oi oil which leaves my hair soft and less frizzy. I normally air dry and just leave my hair as is unless I'm leaving the house; then I like to quickly blow dry my hair so I'm not walking out with wet hair. I typically part my hair in the middle and pull my hair back and put it in a low pony. I'm trying to grow out my hair, so it's a weird length right now. 

RI:

What is your go-to makeup routine like?

SP:

Lately it's been Rose Inc Tinted Serum which I'm obsessed with! I have super dry skin and this blends really nicely and is so hydrating. I like to use a lip palette for my cheeks, a wing eyeliner when I want a cat eye, a volumizing mascara, and then finish it off with a blood orange/pink coral lipstick shade. I usually lightly dab it on my lips and sometimes use it as a blush too when the mood strikes.  
RI:

Walk us through your go-to wellness routine 

SP:

I love waking up and making myself tea with Moon Juice adaptogens. The ones I'm using right now are Reishi, Ashwagandha and Pearl. On busy days where I know I'm going to be on my feet all day, I like using their Power Dust or Spirit Dust. Then I make myself a healthy breakfast. It's my favorite meal of the day and my body feels it if I miss breakfast. 

Every day is different for me. I like to go off of what my mind and body is craving. Some days I wake up in a funk and I need a slow morning with lots of support so I'll sit on my bedroom floor in front of the windows facing out to the garden and play my crystal singing bowls and meditate for about 20 minutes. If I'm still in a funk, I move my body to get the energy out. I turn up the music real loud and dance. On warm days, I like to go for a walk around the neighborhood. 

At night I journal, be it in writing or voice notes. Sometimes it's long entries and sometimes only a few sentences. Once a week I see my body worker to get a lymphatic drainage massage. It was at first for an emergency surgery I had last year, but I keep going because I feel the benefits. Some other things I include in my wellness routine are therapy or an intuitive energy reading, or pulling my oracle cards on the first of the month. 
"I'm on month three of using an LED mask and have noticed less hormonal pimples."
RI:

What are things you like to do to keep your stress levels down?

SP:

Being mindful of my environment and how I'm filling out my days. I like keeping a clean and organized home, but I also know life happens and sometimes unexpectedly you have more than you can chew. Giving myself grace keeps the stress down.  I make brain-dump lists of everything I need to do for the week. On days when I feel like I need to rest, I allow myself to do it without feeling guilt. This is something that I'm still learning and by no means have I gotten this down. 

RI:

What's the biggest beauty risk you've ever taken?

SP:

At one point I really wanted to bleach my hair and go platinum. I started the process and it was going to take a few sessions to go from dark brown hair to platinum, but after the first session I just couldn't do it. I didn't like the way my face looked with lighter hair so I went back and dyed my hair back to dark brown. Who knows, I may change my mind in the future.

RI:

Is there something beauty-wise you've always wanted to try? 

SP:

I would love to try some fun colorful eyeliner looks.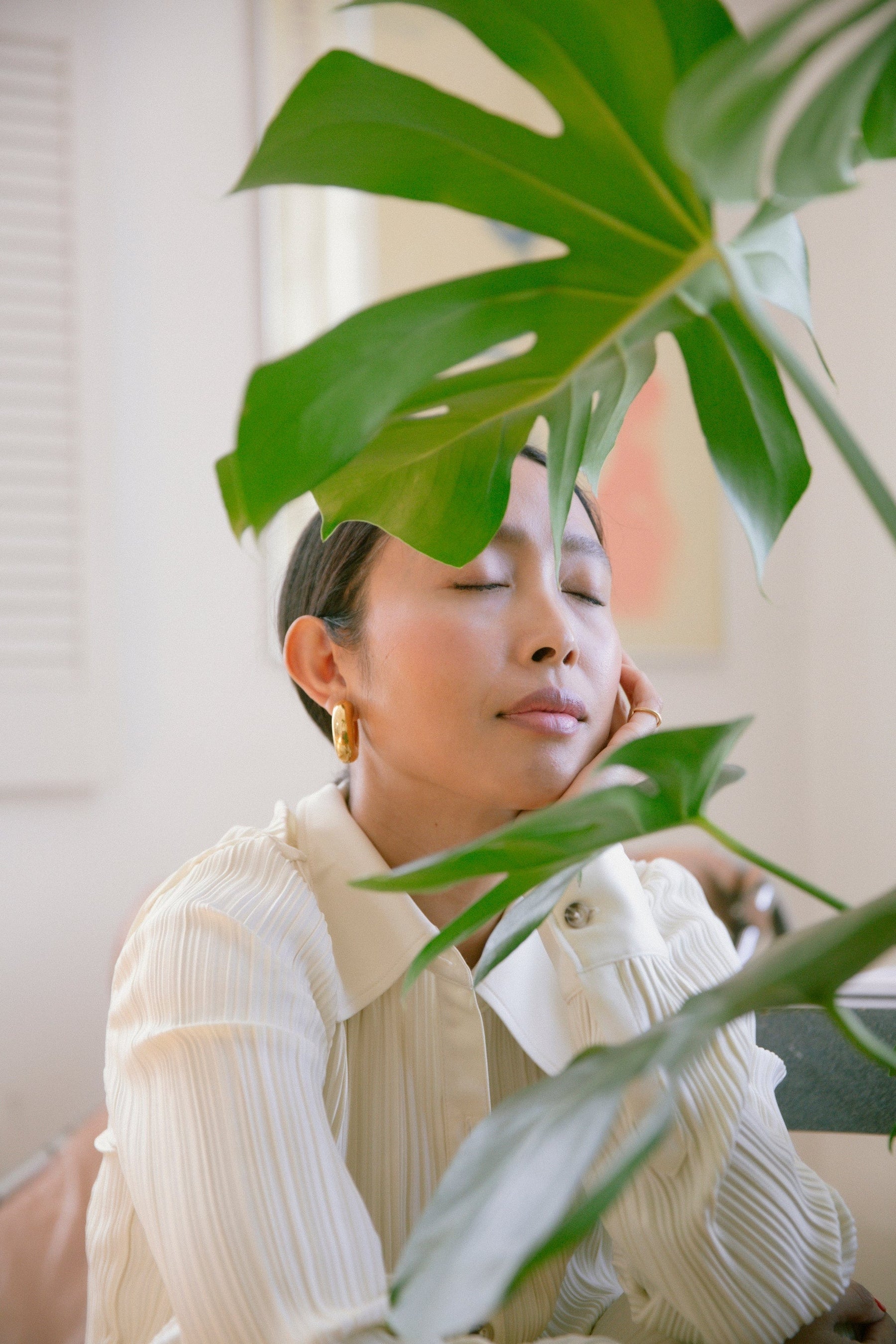 RI:

Did you develop any new self-care habits throughout the pandemic?

SP:

There was nowhere to go and all my jobs were on hold when lockdown first started so I indulged myself with naps. 

SP:

What is your go-to beauty pick-me-up when you don't look or feel your best?

SP:

A facial, fresh manicure, a hydrating sheet mask or bright coral-red lipstick. Not a go-to beauty pick-me-up, but buying myself flowers and lighting up my favorite candle makes me feel my best, too.

RI:

What beauty industry narrative would you like to see rewritten and why?

SP:

I think the change is happening, albeit sometimes slow. I would love to see more AAPI representation in the beauty industry. 

RI:

How do you define beauty?

SP:

Beauty is loving the person you see in the mirror.

RI:

When do you feel most beautiful?

SP:

Water is so healing, so is after a shower. Also when I'm cooking and have the music turned up in the kitchen and I'm dancing or singing along. 
Find Your Balance With Sisilia Piring
For photographer and content creator Sisilia Piring, "no two days are the same," she says. What helps her find her balance through all the shifts? A strong wellness routine that includes lymphatic drainage massages, journaling, therapy and, of course, a playlist filled with good vibes.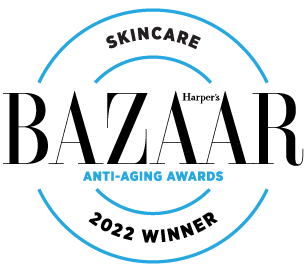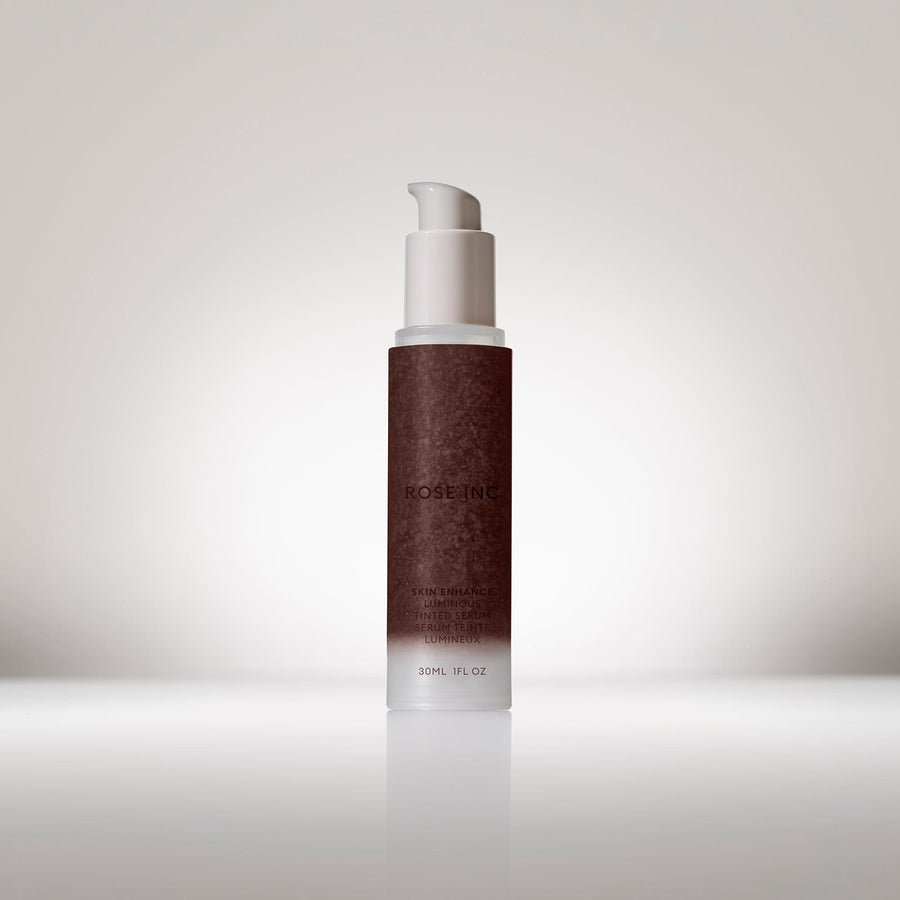 140
Very Deep Skin Tone/Red Undertone
130
Deep Skin Tone/Neutral Undertone
120
Deep Skin Tone/Red Undertone
110
Deep Skin Tone/Golden Undertone
100
Medium Deep Skin Tone/Golden Undertone
090
Medium Deep Skin Tone/Olive Undertone
080
Medium Tan Skin Tone/ Peach Undertone
070
Medium Skin Tone/Peach Undertone
060
Medium Skin Tone/ Neutral Undertone
050
Medium Skin Tone/ Pink Undertone
040
Light to Medium Skin Tone/ Neutral Undertone
030
Light Skin Tone/ Warm Golden Undertone
020
Light Skin Tone/Warm Peach Undertone
010
Fair Skin Tone/ Cool Pink Undertone
140
Very Deep Skin Tone/Red Undertone
Skin Enhance Luminous Tinted Serum
Sheer Coverage, illuminating, hydrating
Current price: $49