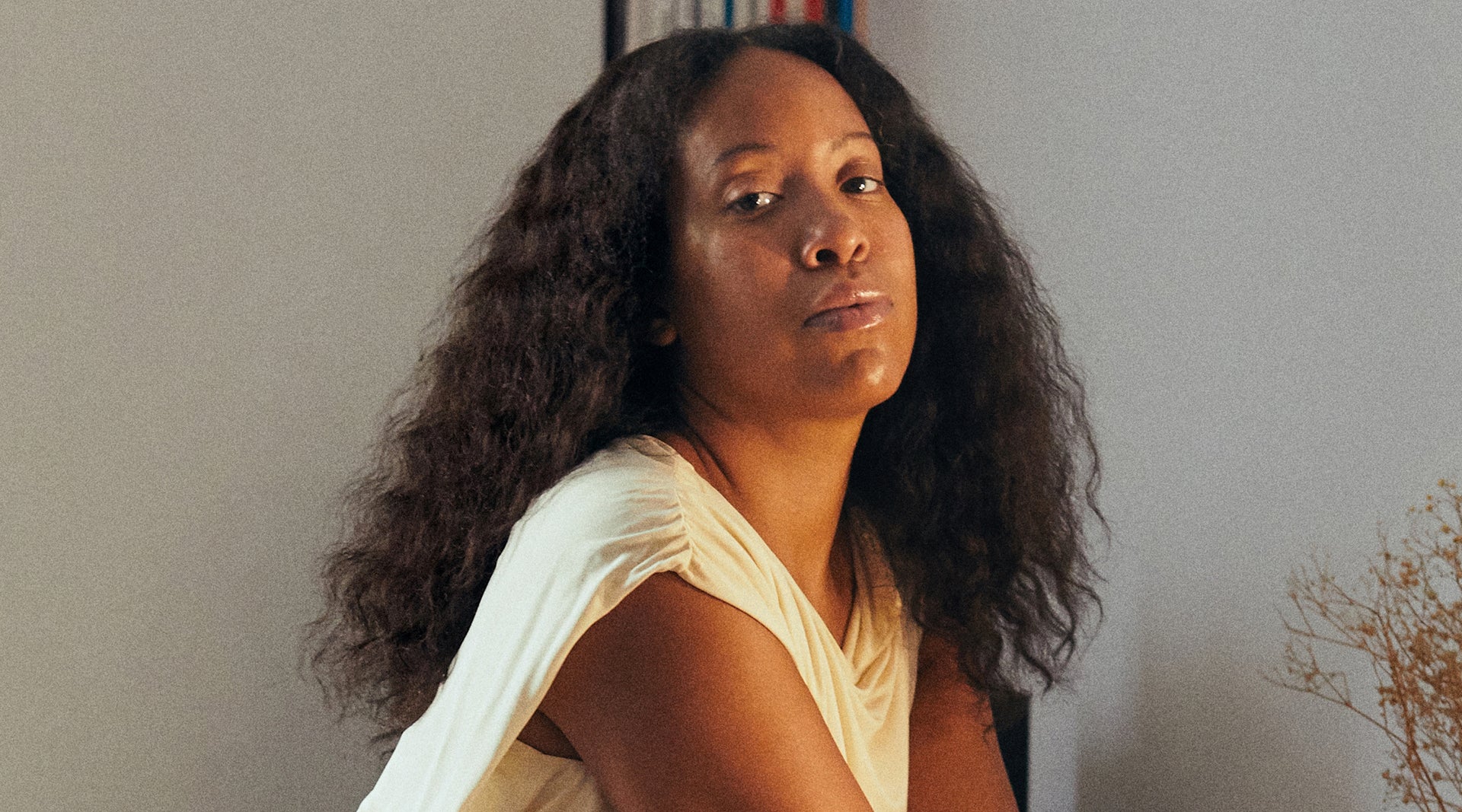 Journalist Marjon Carlos On Setting Boundaries As a Form of Self-Care
Profile
PROFILE: Everybody has a story about beauty. Some of the world's most intriguing people share theirs.


Marjon Carlos leads a busy life. At any moment you could find her penning empowering cover stories for prestigious publications like i-D and Elle, keeping it real on her Instagram Live talk show Your Favorite Auntie or hosting a revolving door of on-camera and public speaking engagements. The kicker? No matter the agenda item, you can expect Carlos to do it in a stunning sartorial look. While living and working stylishly is definitely a calling card for this former Vogue editor, making time for self-care has also become non-negotiable for showing up as her best self every day. "For me, self-care is a way of saying to myself, 'You deserve more and that's okay,'" she tells Rose Inc. "It's my way of telling myself that I don't always have to be on and producing something—that I deserve [rest]."
All in all, Carlos feels her best when she's following her own path, no matter what. "It's a very visceral experience," she shares. And true to that path comes with setting healthy boundaries. "I now see boundaries as a super important form of self-care," she explains. "For so long, as a Black woman occupying white spaces, I felt I had to be a certain way. Now, if I feel like I'm being taken advantage of or not getting all that I've worked for, I speak up about it." Here, Carlos expands further on how her idea of self-care takes many different forms, from lighting candles to simply taking the time to listen to her favorite podcasts. She details her own beauty journey influenced by her Texas upbringing and stacked with lessons on embracing her hair (while looking to icons like Tracee Ellis Ross for inspiration) and using her platform to uplift people of color in fashion and beauty.
RI:

How did where you grew up affect the way you approached beauty?

MC:

I grew up in Texas. It's known for big blonde hair, big boobs, diamonds and cowboy boots. That's very much the standard of beauty. I grew up in predominantly white schools and neighborhoods and I think that it definitely had an effect on how I looked at myself. This standard  of beauty was telling me that I needed to be slim and blonde. Simultaneously, there were also particular standards of Black beauty that I didn't always feel like I was leveling up to. I sadly felt kind of like an ugly, awkward duckling.

I always looked up to the women who were sort of offbeat. I appreciated beauty that wasn't so obvious. When I moved to New York after college, that was the first time I really felt affirmed. It's the first time I felt like I could qualify as beautiful. There are so many types of beauty here and it was great to see that and know that beauty doesn't have to just fall into one box. 

RI:

What is your earliest beauty memory?

MC:

Definitely my mother getting ready for an event or gala. She had a really beautiful vanity and I would just watch her get ready. She was, and still is, really into color. She loves jewelry. She loves a red lip. She's not afraid of being bold and standing out. That was my first example of what beauty looked like. My mom loved makeup, but I was really afraid of using makeup, to be honest. But I've always been into hair though!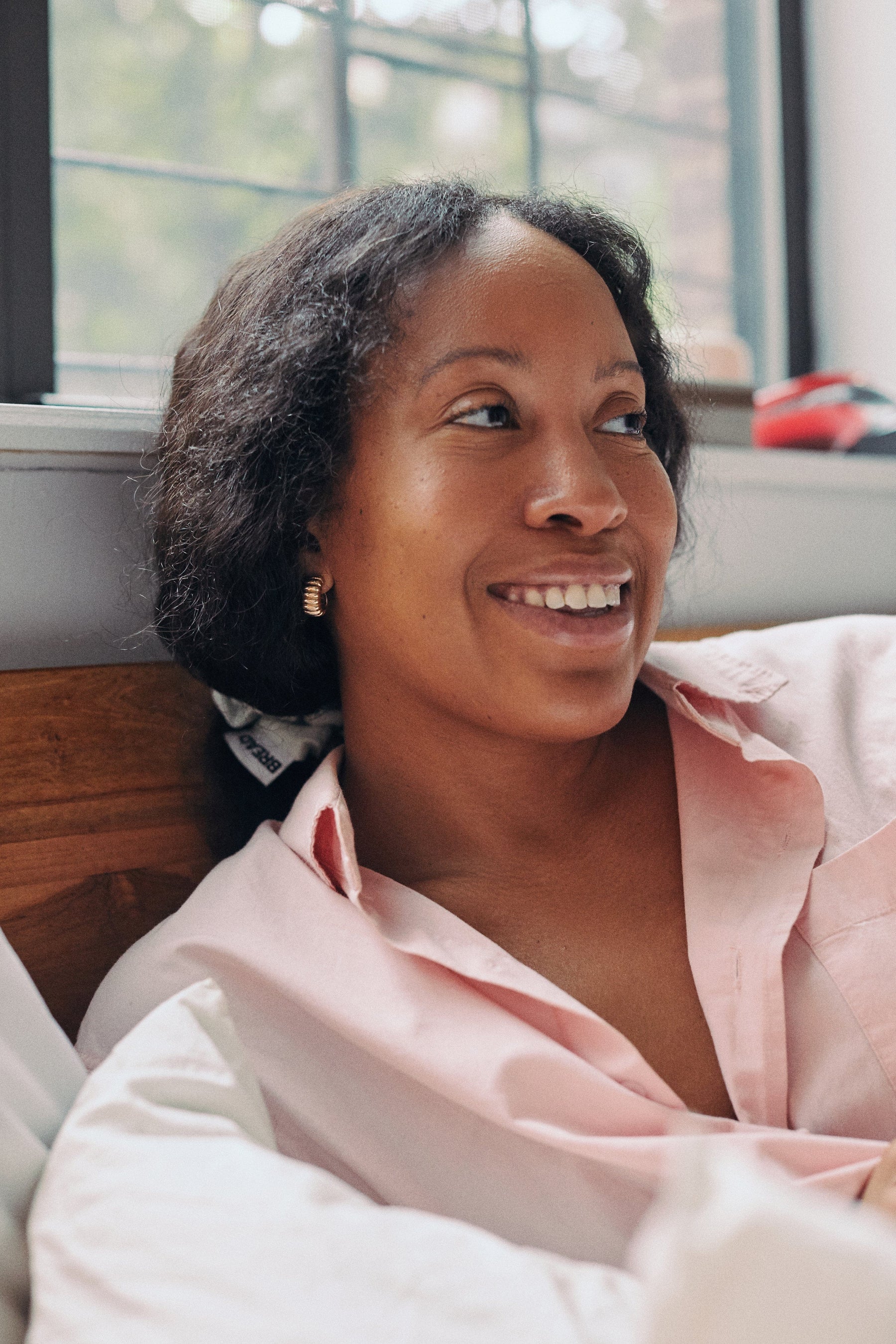 RI:

Tell us about your hair journey.

MC:

Growing up, every saturday night, my mom would wash my hair and she would blow it out and press it. It would stay straight for a few days and then get frizzy and curly. My dad told me I wasn't allowed to get a perm or relaxer. He had heard horror stories about women losing their hair because of them. I'm grateful for him trying to protect me, but growing up it definitely was really hard because the maintenance of trying to keep [my hair] straight all the time was so intensive. 

It would be very annoying if I was going to play sports or if I was outside playing… my hair would just swell up and get curly. There weren't many good products for curly hair. I just wanted my hair to be pin-straight. I didn't realize that the way our texture comes out of our heads naturally is amazing as well. But when I got older, I really took the time to experiment. I shaved one side of my head and I had the pixie look like Rihanna. It opened me up to asking myself, 'Why don't I try a weave? Why don't I try braids?' I remember wearing a wig to the Met Gala in 2015 and Lacy Redway was doing my cornrows to go underneath it in the middle of the Vogue offices. Now, my hair is going gray and that's a whole other journey. I'm definitely going to be coloring them this summer. 

RI:

What does self-care mean to you and did it evolve throughout the quarantine?

MC:

I think just being kind to myself—I had to prioritize that. I don't think I had before, when we were living in a grind culture. I think that we push ourselves to stay relevant by doing, doing, doing all the time, then we feel bad about taking a break. I'm kind of over that because I've definitely been burnt out before. I don't want to do that again. It's not good for the spirit. It's not good for creativity. My idea of self-care now is much more indulgent. Now I'm like, let me go get a facial or massage or book a trip. Maybe I'll climb into bed early and watch Housewives. It's all about pouring back into myself and recognizing that I do a lot for others. I buy myself flowers, light a nice candle and listen to a podcast. It's a way of saying to myself that I deserve more. I've worked so hard… we all work so hard. 

Another thing that's been really good is therapy. I'm able to focus on the things that I want to work on internally and push myself to get out of bad habits. That's been really good. I'm trying to calm the little Marjon in me. 
"For so long, as a Black woman occupying white spaces, I felt I had to be a certain way. Now, if I feel like I'm being taken advantage of or not getting all that I've worked for, I speak up about it."
RI:

On your busiest days, what self-care is non-negotiable for you?

MC:

Setting boundaries for myself. That's a huge lesson last summer taught me. If I feel like I'm being pushed and I feel like I will be taken advantage of or not getting all that I've worked for and be exploited in some type of way, I say something now. Being in white spaces, I always felt I had to be a certain way; I had to be palatable, I couldn't ruffle any feathers. And that takes a toll on you over time. If something is not serving me, I say something. I don't think younger me would have done that. But seeing Naomi Osaka and Simone Biles set an example more recently taught me to value your mental health over your work, so you can actually enjoy what you're doing, you know?
"I always looked up to the women who were sort of offbeat. I appreciated beauty that wasn't so obvious."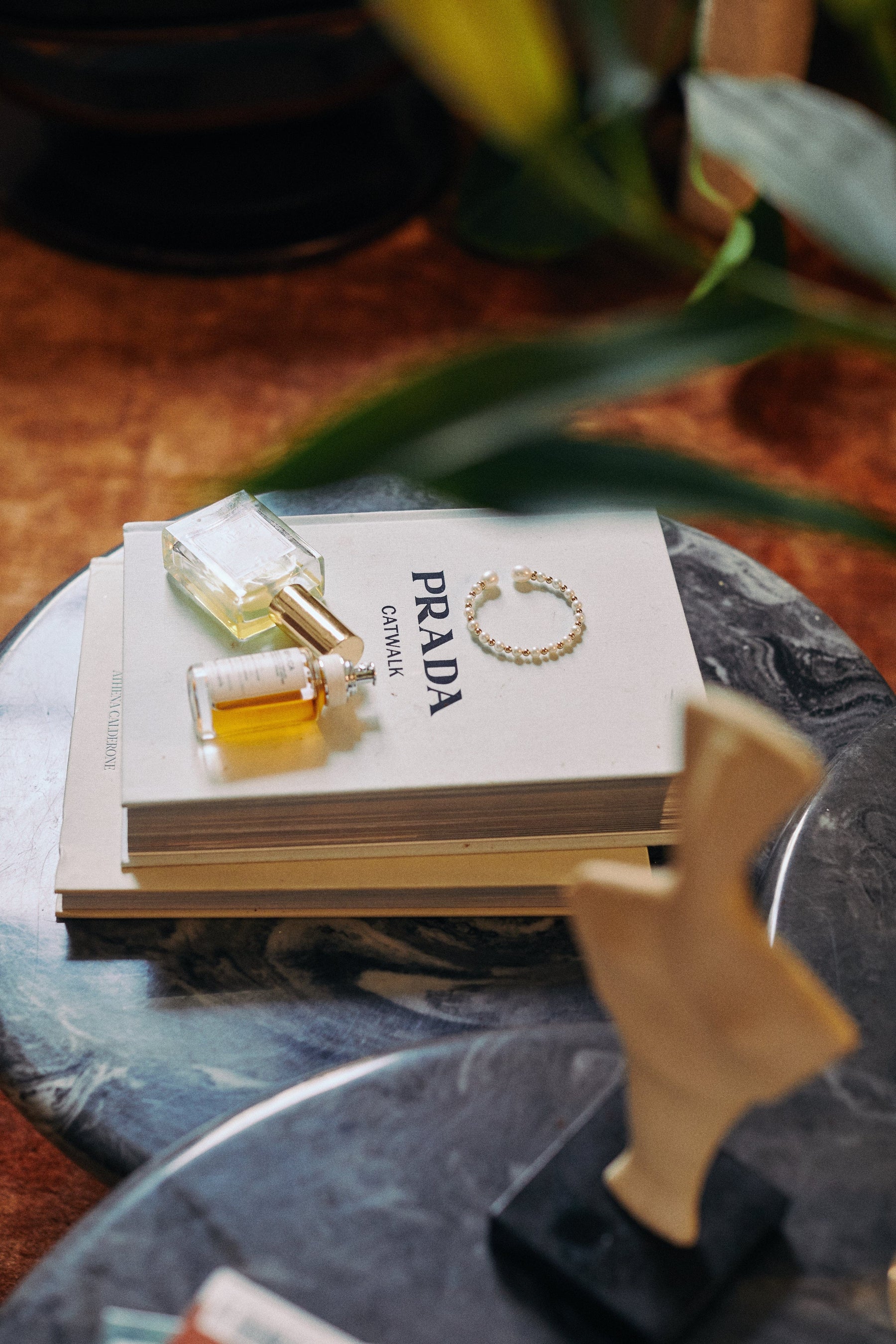 RI:

In addition to Simone and Naomi, who or what else is inspiring you beauty-wise these days?

MC:

For hair, I'm always interested in what Tracee Ellis Ross is doing. I love watching Doja Cat, she has a lot of great wigs. Cardi B is always fun. I also love Tessa Thompson, her makeup especially. I'm also always intrigued by Gabrielle Union. She always looks fantastic. Aaliyah's looks will never go out of style either. 

RI:

What's your skincare routine like?

MC:

 I love using epi.logic's True Calm Rosehip Gel Cleanser and Even Balance Toner. Tatcha has a great line for sensitive skin which works well for my rosacea. I like the Indigo Overnight Repair. For SPF, I use Supergoop Unseen Sunscreen, the invisible one. My skincare has been a really great moment to just zen out. I regularly see Samantha Mims at Brooklyn Face & Eye in addition to doing Dr. Barbara Sturm facials in NY. When I'm in LA, I go to Surya Spa for massages and treatments.

RI:

What about your haircare routine?

MC:

On my natural hair, I use a lot of  Olaplex. For shampoo I use Playaand sometimes I'll use their conditioner as well, if I'm not using Olaplex. If I'm not shampooing my hair, I'll use the As I Am Coconut CoWash. I also love the Shea Moisture Manuka Honey Mask after I wash it. I put it up and do some things around the house. Then I wash it out and do the LOC (leave-in, oil, cream) method. I also love Oribe's curl cream.

For my wigs, I use the same things to wash. I dry it with a towel and then put a little leave-in and mousse from Creme of Nature. I dry it with my Dyson. To lay it, I use Got2B spray and gel. I also use hairpins to lock it all in. I always have a water bottle with water and leave-in to keep it fresh and make sure it's sitting right. YouTube videos really help me. 
"Honestly, confidence is sometimes about faking it and ignoring the negative inner voice"
RI:

What's your go-to makeup routine like?

MC:

I love all the Fenty stuff. The foundation and concealer especially, and also the bronzer! I also love Saie's mascara and Pat McGrath's lipgloss. It's everything to me. She's really phenomenal. 

RI:

What's the biggest confidence lesson you feel you've learned?

MC:

Honestly, confidence is sometimes about faking it and ignoring the negative inner voice. I dig deep down inside of myself and find a smile and I show up. A lot of successful people before me probably didn't feel prepared, but they never let that stop them. When I'm down on myself, I allow myself the time and space to be upset. But I also just try my best to fake it. There are so many people who aren't perfect at what they do, but they show up with a willingness to learn and confidence. And if that's what you put forth, then I truly believe you can accomplish anything. 

Photographed by Shana Trajanoska.