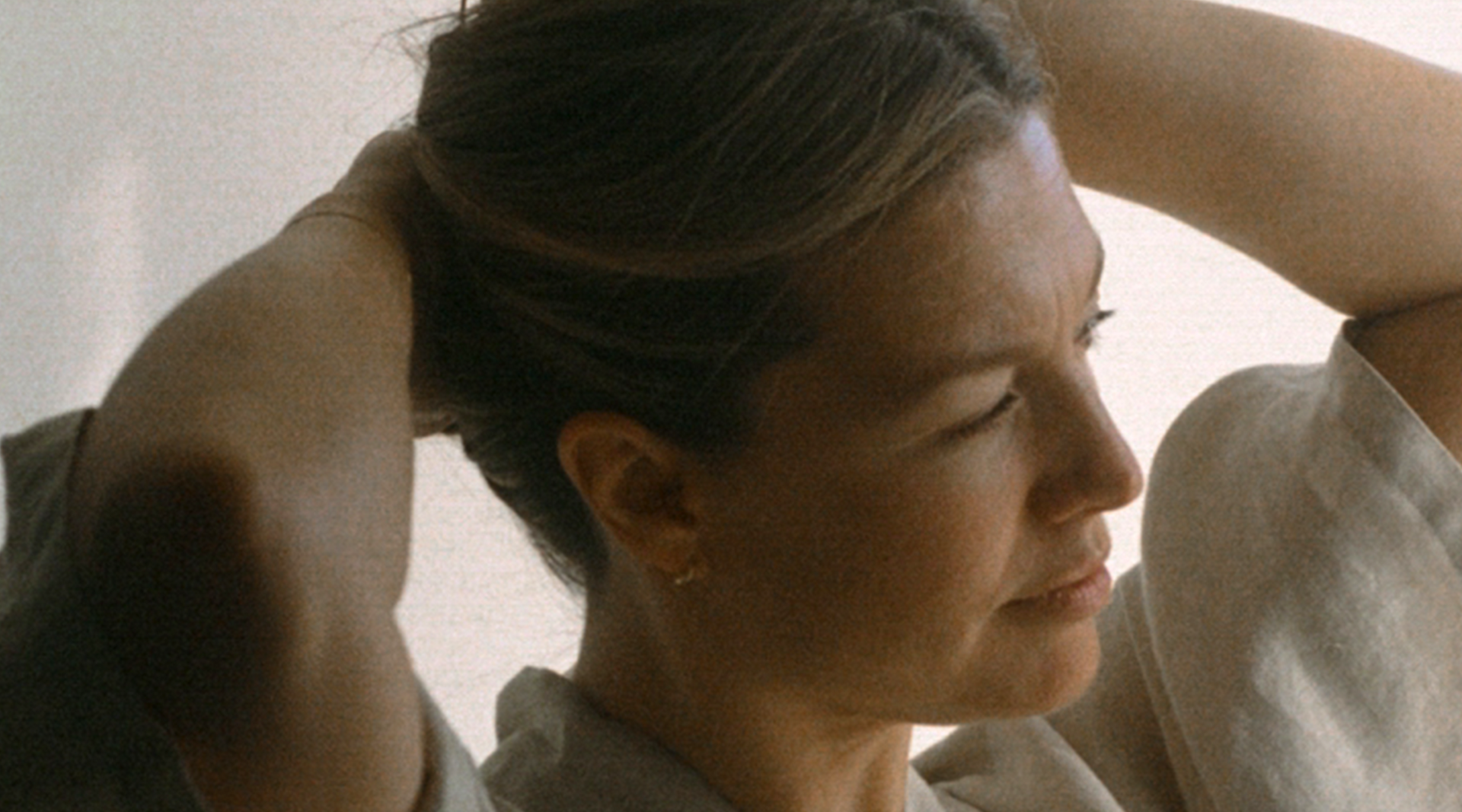 Alexis Foreman Spills Her Healthy Glow Secrets
Profile
Alexis Foreman wears many hats: Art director, style curator, creative consultant, model and boy mom—just to name a few. "It can be all-consuming," she says. "But overall, my work is really enjoyable. It's all the things that I love." Born in South Africa and based in Brighton, England, her background in graphic design, plus the digital prowess she gained running her longtime blog, Style Memos, make Foreman a true creative multi-hyphenate.
Today, polished outfits, skincare tips and minimal makeup looks fill Foreman's feed, but her love of beauty started young. "My aunt was my biggest beauty and style inspiration growing up," Foreman explains. "She's just very cool and always dressed really well. I remember she would always wear this bright orange lipstick and it looked so good with her pure white hair. Later in life, I started wearing a lot of red-orange lipsticks every single day."
And speaking of family, Foreman shares how hers, and their shared spirituality, have had a huge impact on her self-confidence. Still, beyond her strong support system, self-care and proper rest has been crucial to avoid burnout. She spills all the wellness and self-care details that keep her powering through, from ashwagandha to phone breaks, ahead.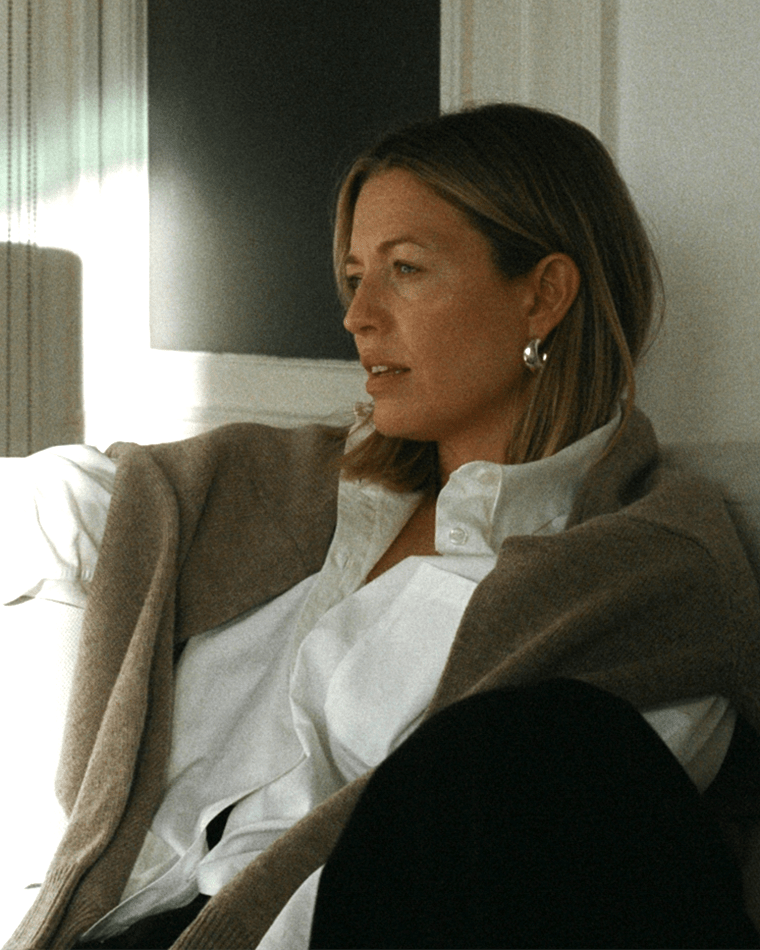 RI:

Are there any unconventional self-care practices that you love doing? 

AF:

People are always quite surprised that I do facial massage every single morning. I think some people do it only during facials or when they feel like it, but I've been doing it every morning for ages for a couple of minutes. It's something that I always do, regardless of how I feel, because I just feel like it's so good for my skin. It's really helpful for someone, like me, who drinks wine every night. I tend to wake up puffy. 

RI:

Who, or what, would you say is inspiring you beauty-wise these days? 

AF:

[a skincare influencer] Emma Hoareau is incredible. She's a fountain of knowledge and always gives good advice. That kind of intelligence, when it comes to knowing ingredients, [is]  fantastic. I'm also inspired by any kind of no-makeup makeup look. Anyone who's got like a really nice glow, you know? Rosie Huntington-Whiteley does it really well.  
RI:

Describe your first memory with makeup. 

AF:

One of my mom's best friends used to bring over the makeup that she didn't want anymore. This was in the '80s, so there were a lot of blue eyeshadows and bright colors that she'd bring over and give to me. And I just thought it was the best thing ever because my mom didn't buy me makeup. I used to always have my friends over and give them makeovers as well as their hair. Then I would show them off to my parents. When I look back at photos, they look horrendous. I used to always put makeup on my brother. I may have scarred him for life.

RI:

Tell us about your skincare routine.

AF:

I always wash my face in the morning using La Roche Posay Foaming Face wash. Then I always use vitamin C, right now using SkinCeuticals CE Ferulic, and Skinceuticals hyaluronic acid. I like to use the Augustinus Bader Rich Cream. I like to add a bit of oil and do a facial massage with the Gua Sha for about 2 minutes.

In the evening, I'll do a double cleanse–either a cleansing oil or balm. I just finished the La Prairie Cleansing Balm. I use that to take all my makeup off and then follow with the same foaming cleanser I use in the morning. Then I like to use the glycolic acid from Drunk Elephant. If I don't do glycolic, I use a retinol from Skinceuticals. I follow this with the HA and Augustinus Bader Rich Cream. Every now and then I'll throw in an eye cream. 
"...she would always wear this bright orange lipstick and it looked so good with her pure white hair. Later in life, I started wearing a lot of red-orange lipsticks…"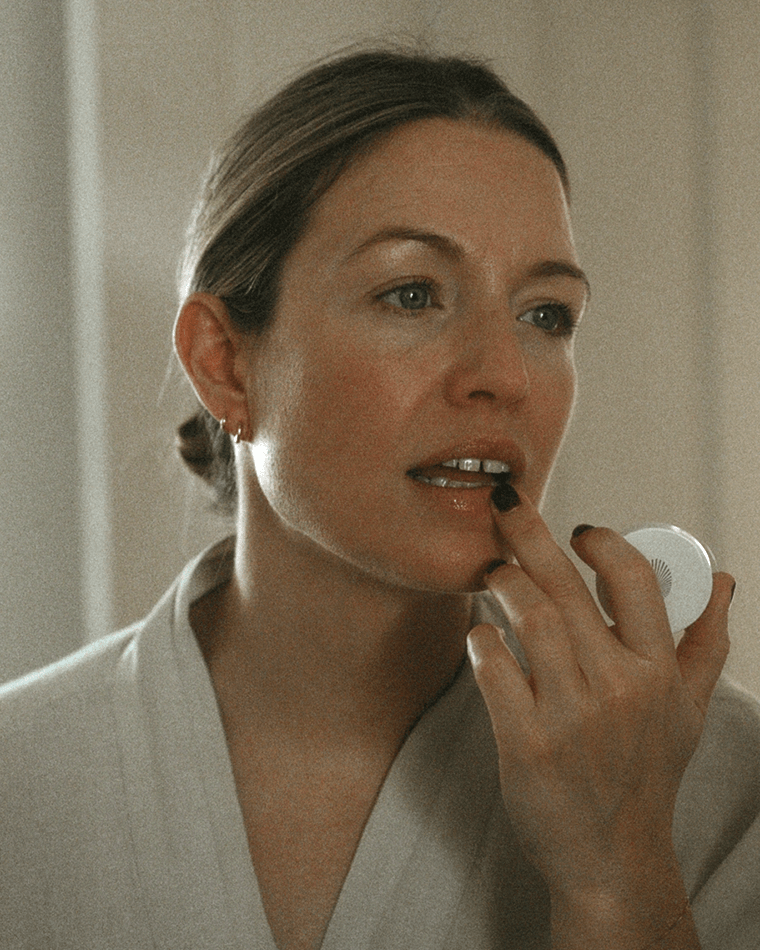 RI:

What's your go-to hair routine like?

AF:

I wash my hair every four days because I've got quite thick hair. So when I wash it, I use George Northwood shampoo and conditioner. He's a great hairdresser here in the UK. Every other wash, I'll use a hair mask by Josh Wood. It's really great for maintaining color. And then when it comes to styling, I just leave it and let it dry naturally so that I have a bit of a wave in my hair. I like to use the Redken leave-in moisturizer and a hair balm to get rid of frizz and nourish the hair. 

RI:

What's your daily makeup routine?

AF:

I love using the Laura Mercier tinted moisturizer. Then I'll use the Rose Inc Soflight Concealer. For blush, my favorite right now is from Manasi7. I use a brown shade and it gives a nice natural flush over the cheeks and lids. I like to then curl my lashes and then I use an eyebrow pencil and Rose Inc Brow Renew Enriched Clear Shaping Gel. I like to use lip liner and a Chanel liquid lip.
RI:

Do you have any favorite fragrances? 

AF:

One of my all time favorites is Citron Noir from Hermes. It's incredible. It has a really lovely freshness with a dark moody tone to it. I also love Le Labo. The new Byredo one is really nice too. 

RI:

How would you describe your current wellness routine?

AF:

Supplements are really important to me. There's a brand here in the UK called Well Nutrition and I take their daily essentials every day. At night I take ashwagandha and magnesium which helps me get a good night's sleep. I wish I was better about making juices and things like that, but in all honesty, the first thing I usually drop the ball on is eating well. But when you have a family and you're cooking a lot, that actually helps me to eat better. There's also a brand called the Beauty Chef and I like their powders a lot—they taste delicious. I put them in smoothies, water and even my granola. It all really impacts your skin as well. I'm all about getting a good night's rest, turning off my phone before bed and eating the rainbow. 

At 42, all I want is for my body to be as healthy as possible before it goes through any transitions like menopause. I hope that when I go through it, I can help other women through it because so many struggle with it. It's a difficult time, but I think the more women that talk about it, the easier it's going to feel. 
"I would love to see the industry spotlight a bit more people who are aging…"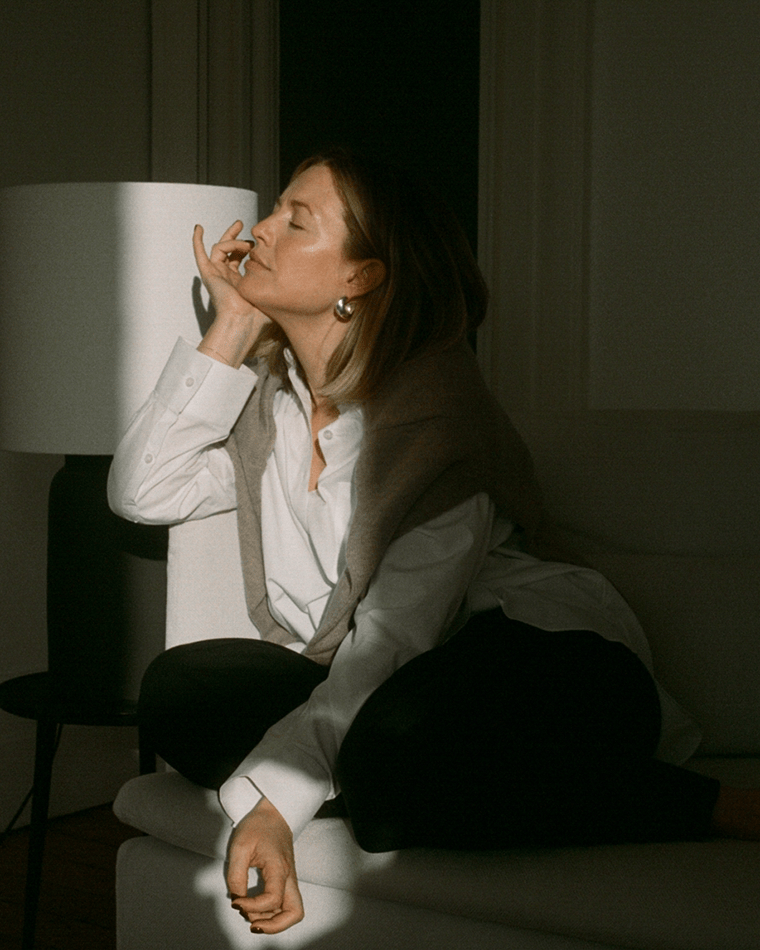 RI:

How else do you keep your stress down?

AF:

Being kind to myself has been really important, too. I have to remind myself that I'm my own boss. Sometimes it's just not realistic to be hard on yourself when you don't achieve something, so I'm working on that. My son is really good at reminding me of that; he reminds me to go out and do something for myself when I'm stressed. 

RI:

What is the biggest beauty risk you've ever taken? 

AF:

When I did microneedling for the first time. I was so skeptical at first, but the results turned out really great. 

RI:

What beauty industry narrative would you like to see change and why? 

AF:

I would love to see the industry spotlight a bit more people who are aging. And highlight specific products that work for those who are aging.
RI:

How do you define beauty? 

AF:

I think beauty is someone who is beautiful inside; someone who is a lovely person and a joy to be around. I think that's the whole package. 

RI:

When do you feel most beautiful? 

AF:

When I'm not bloated and premenstrual. When I've been working out and drinking a lot of water and not drinking too much [alcohol]. I feel great when I'm ready to go out, too. I like getting dressed up and putting on makeup sometimes. 

Photographed by Sarah Halpin

A Night Out with Alexis Foreman
To say art director, style curator and creative consultant, Alexis Foreman, has a packed schedule is an understatement. She shares how she stays afloat via prayer, family time and getting ready to this house-inspired playlist before a night out. Read more here: