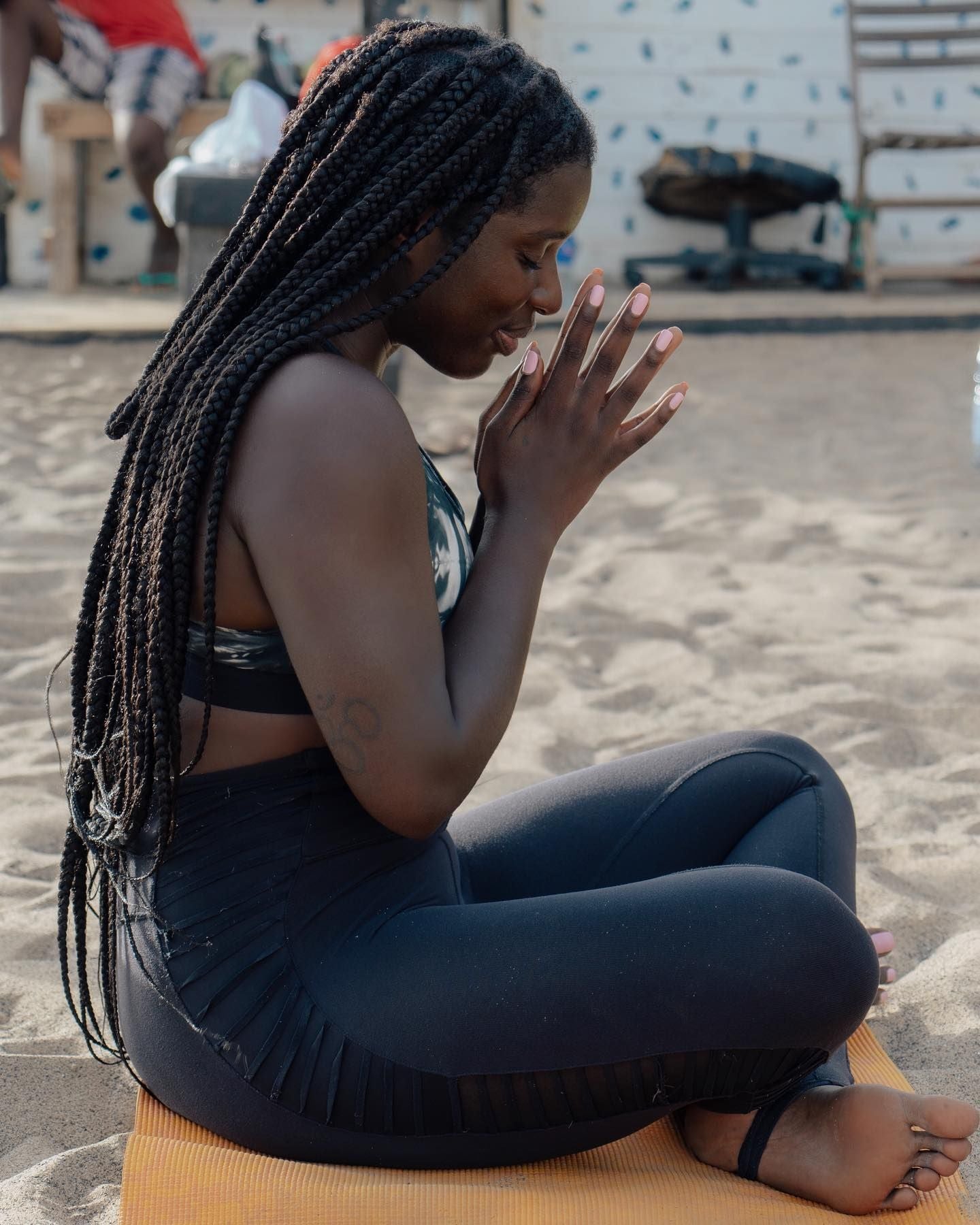 The Rose Inc Community Opens Up About Mental Health and the Holidays
Profile
The holidays can be a time of joy and celebration, but for many, they can also be a source of stress and anxiety. If you're feeling the pressure right now, you're not alone: The Anxiety and Depression Association of America estimates that
40 million Americans age 18 and older are affected by anxiety disorders each year
. With work obligations, family gatherings and hectic travel filling our schedules throughout the winter months, feelings of overwhelm and burnout can be especially potent. Here, members of the Rose Inc community share their top tips for protecting their mental well-being when they need it the most. From daily exercise to social media breaks and setting healthy boundaries, we've rounded up seven women's go-to methods of cultivating peace to inspire your own mental health and well-being practice during the holidays and beyond. 
Read on for more, and if you need further assistance, remember that there's no shame in reaching out to a licensed mental health professional for guidance. Team Rose Inc wishes you a happy and healthy holiday season!
Grece Ghanem

"Self-care is important all year-round, but especially during the holiday season, which can be a little stressful, overwhelming and disruptive to our daily routines," says Grece. "I like to set a moment in the day where I prioritize myself and dedicate a little time to my favorite pastimes like practicing Pilates, doing my microcurrent routine or even reading." It's no surprise this personal trainer turned content creator counts exercise among her musts for maintaining her mental health, but she notes that a little goes a long way. "For me, it can be just a quiet walk listening to some music. It helps me clear my mind, take alone time and prioritize myself."

And even though so much of her work happens online, Grece also emphasizes the importance of social media breaks. For anyone looking to unplug, she offers this sage advice: "Lay off social media, as it can be misleading and make you feel down. Live in the moment and enjoy the company of those around you."

Read Grece Ghanem's Rose Inc profile here.
"I understand it is a privilege to have a therapist and am so grateful to be able to speak with mine weekly."
Kara Roselle Smith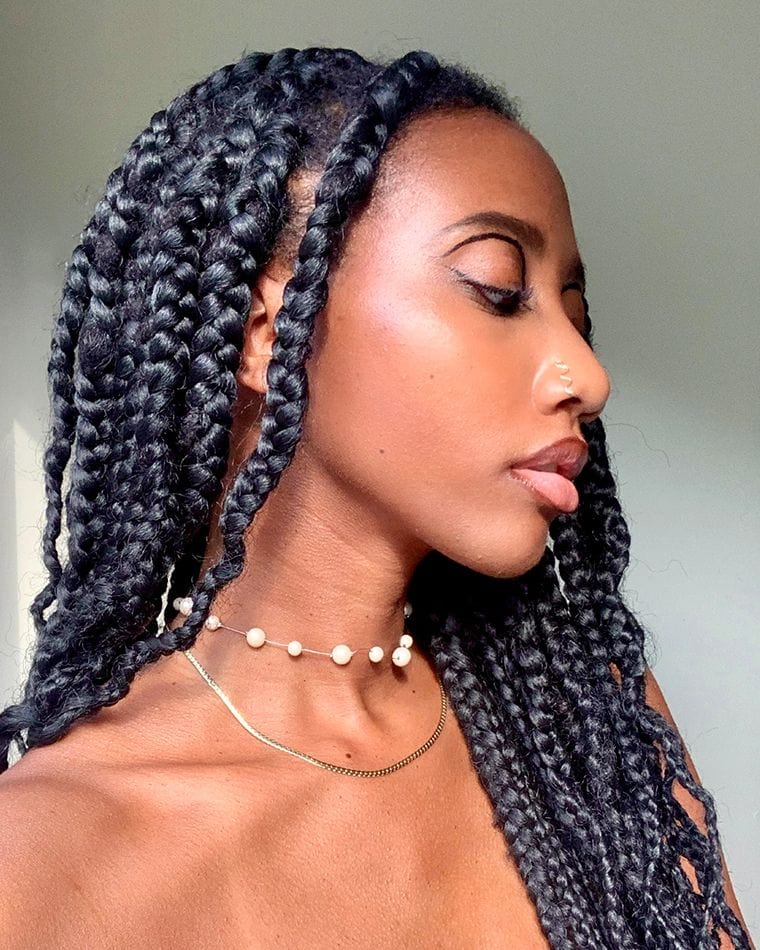 Kara Roselle Smith

For Kara, talking to a qualified mental health professional has made all the difference in her journey. "I understand it is a privilege to have a therapist and am so grateful to be able to speak with mine weekly", she says. "She helps me through thought patterns and processing tough emotions; my biggest currently being losing my Ma (mother), and navigating her death and her absence during this time of year." In addition to using positive affirmations first thing in the morning to quiet intrusive thoughts and jumpstart her day, the model, writer and activist also resists the urge to scroll Instagram before noon. "It helps me to set the tone of my day and not be so influenced by others and competitive feelings."

Read Kara Roselle Smith's Rose Inc profile here.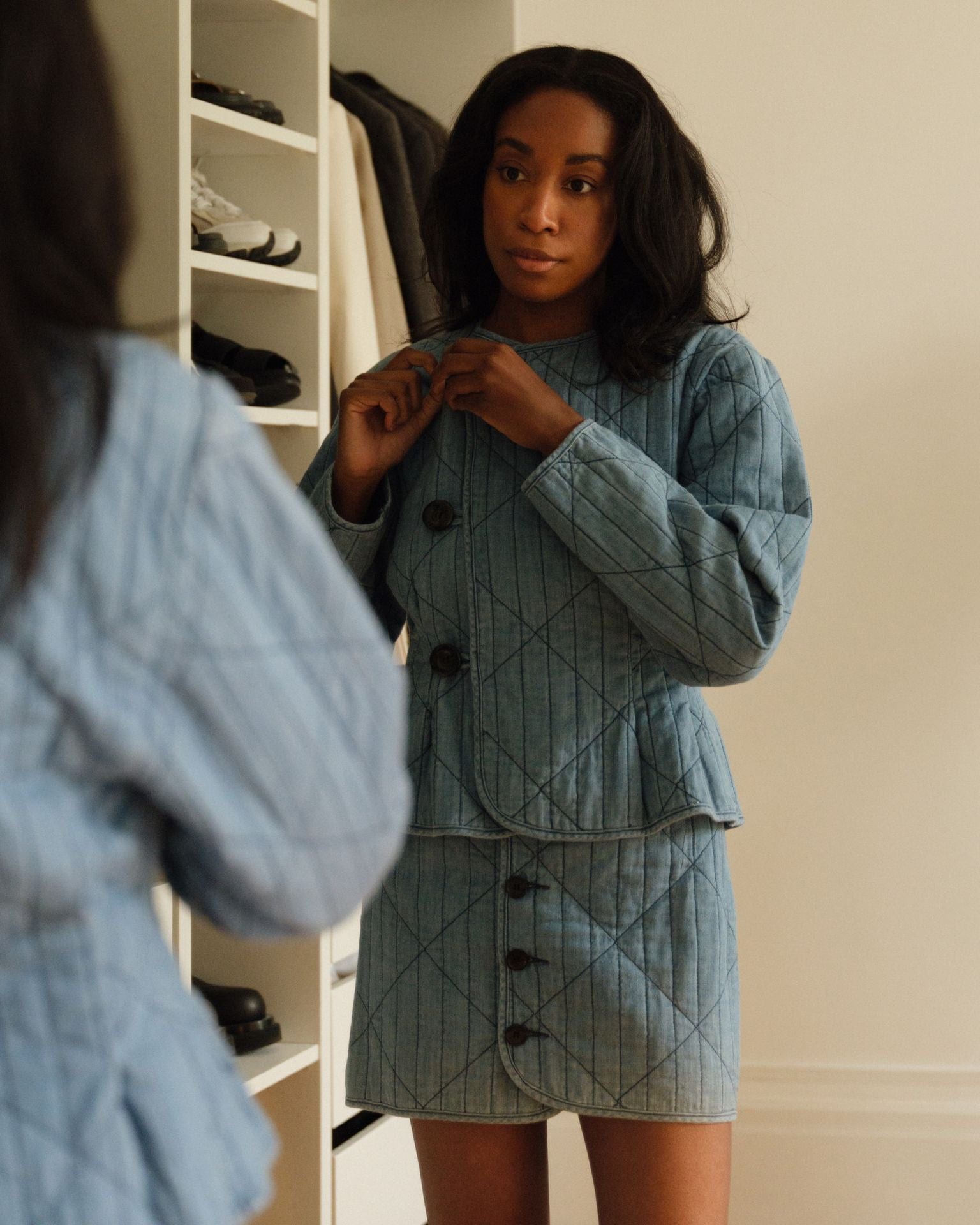 Chrissy Rutherford

"Exercise is really a top priority for me — and it's more about what it does for my mind than what it does for my body," writer and brand consultant Chrissy explains. "Even with the New York winter creeping in, getting out in nature and going for walks in the morning really helps set me up to have a good day. I love taking 15 to 20 minutes to meditate as well, but sometimes I also consider going for a walk a form of meditation." Learning to let go of external pressures and expectations is also a key contributor to a happier, healthier version of herself. "I'm such a firm believer in not doing things just because we think we should do them (within reason). Don't feel like you should have a drink every time you're out just so people don't think you're boring, or that you should go out, even when you feel run-down and exhausted. Honoring your own feelings is really powerful and setting some boundaries for yourself can really make a world of difference."

Read Chrissy Rutherford's Paris Fashion Week Diary here.
"... having a gratitude practice shifts your whole perspective."
Sisilia Piring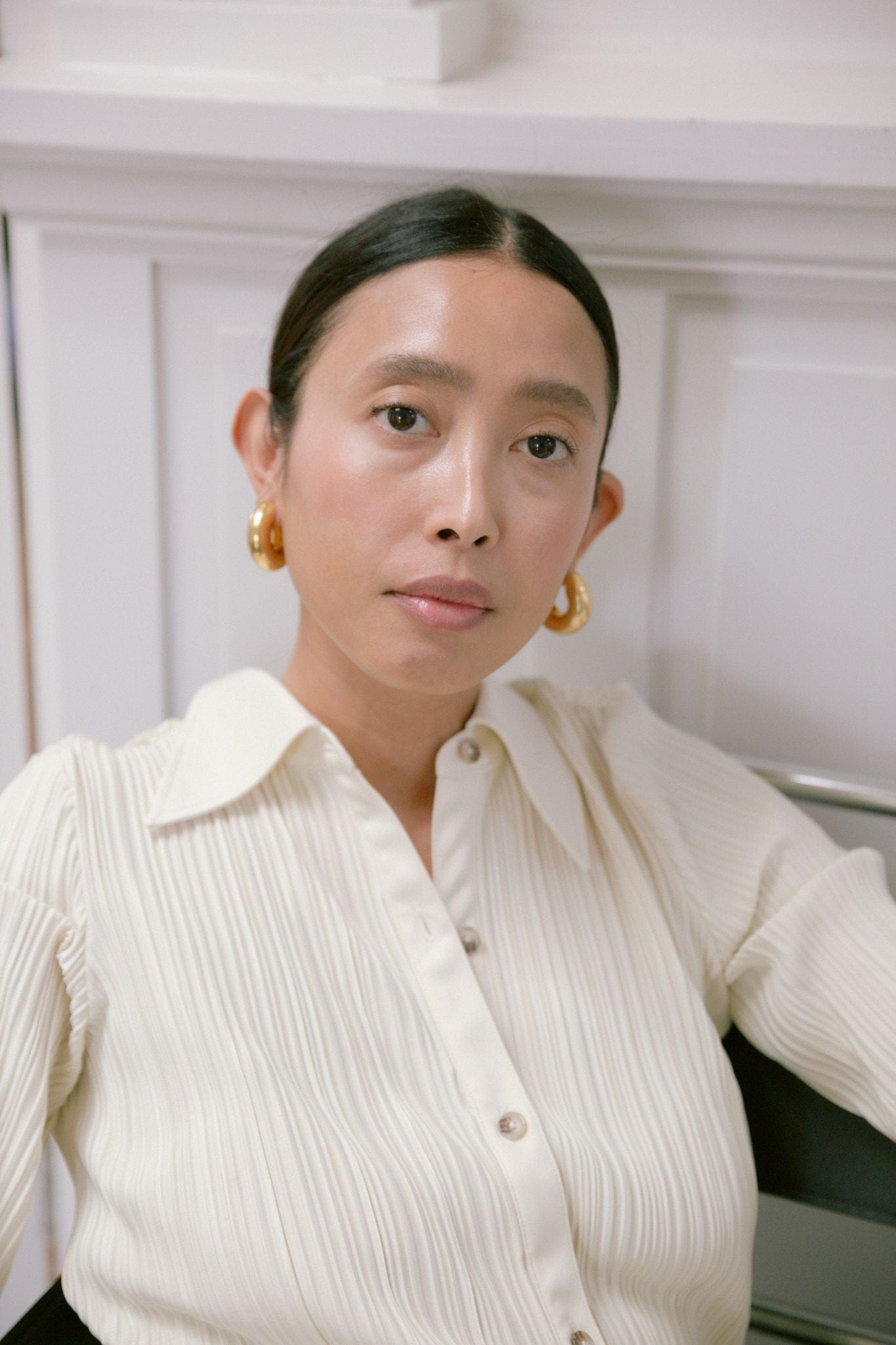 Sisilia Piring

Bi-weekly therapy sessions are also part of photographer and reiki practitioner Sisilia's mental health toolkit. "This is usually the busiest time of the year between work, family and cross-country trips; I am spread so thin mentally and physically," she shares. "To be able to sit down for an hour and check in with my body and thoughts, and have someone there to help me see through roadblocks when I feel like giving up or when the holiday pressure feels too much is so helpful." Between sessions, Sisilia puts pen to paper to work through negative emotions. "Journaling for me is a tremendous way to quiet intrusive thoughts and also ask myself why these thoughts are popping up," she says. 

For anyone struggling to get a handle on stress and anxiety this season, she posits this timely reminder: "The holidays are hard, so be gentle with yourself and know that you're not the only one going through it. Lean into your community. Last, but not least, having a gratitude practice shifts your whole perspective."

Read Sisilia Piring's Rose Inc profile here.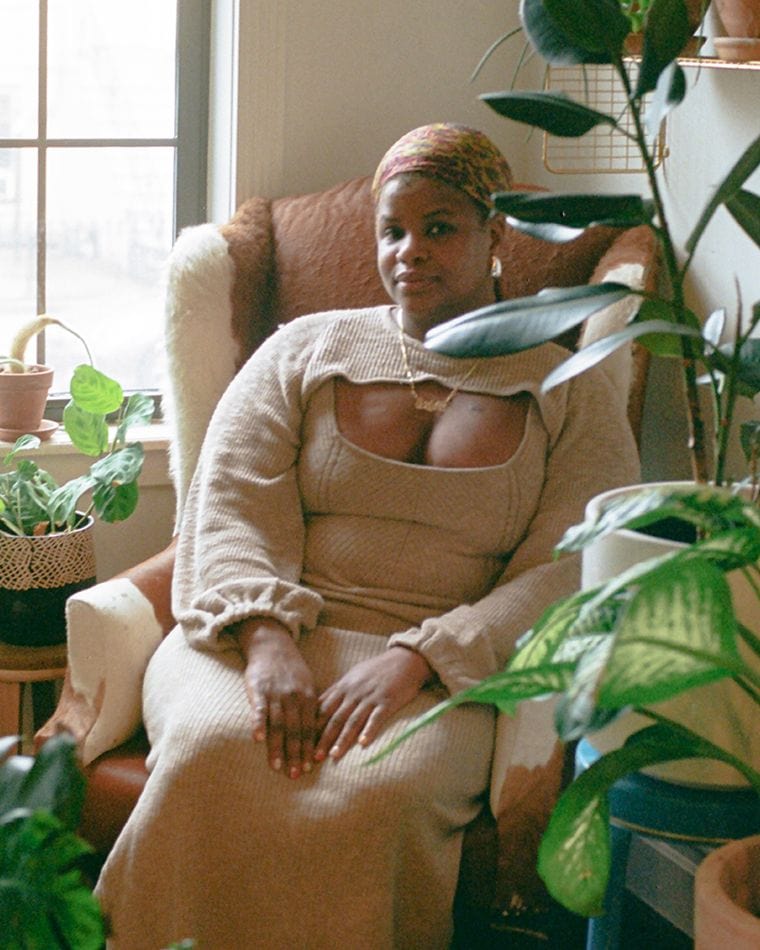 Ericka Hart

"I work on honoring my boundaries and surrounding myself with people who love me just as I am, not simply for the emotional or physical labor I provide," Ericka Hart says of her holiday season mental well-being priorities. "In the evening, I try my best not to doomscroll right before bed, but instead, do some stretching, my nighttime skincare routine, slather my entire body in moisturizer and get in bed with a book." Being that it's gifting season, the podcaster and educator (who also happens to be a breast cancer survivor) has an idea for the perfect present for the most important person on your list: you. "If you don't have a therapist already, it is an excellent gift to yourself," she says.

Read Ericka Hart's Rose Inc Profile here.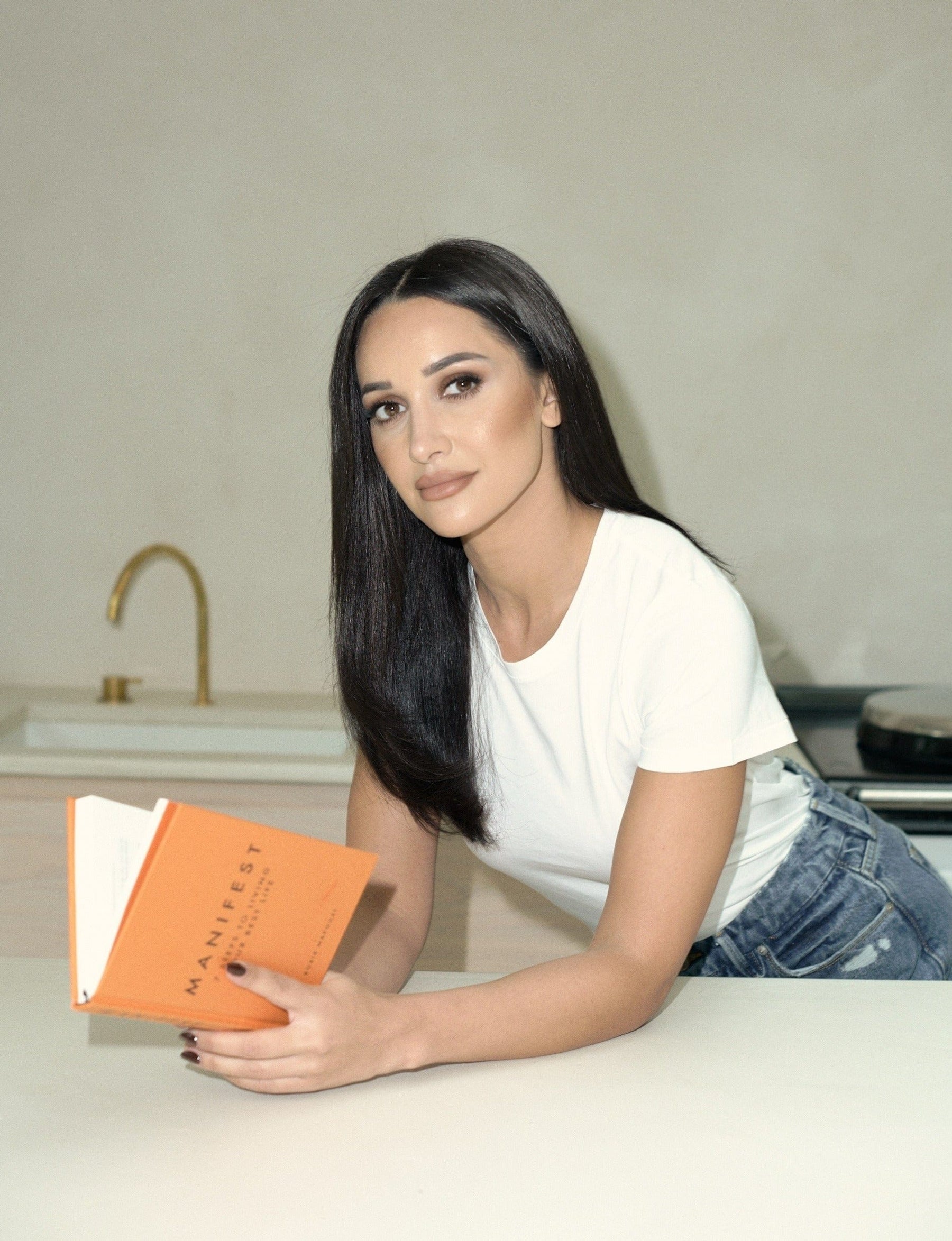 Roxie Nafousi

While balancing motherhood, work and holiday stressors, Roxie, a personal development coach and manifesting expert, always makes time for physical movement. "For me, keeping my body moving is key. It is so easy to get sluggish around the holidays or when you're exceptionally busy, so I make sure I set my alarm a little earlier so I can do even just 15 minutes a day to keep my mind and body in check." Meditation and words of positivity are also on the list to keep negative self-talk at bay. "I really love using affirmations. They are the easiest tool to use and they are perfect when you need to stop that negative thought cycle in its tracks. My favorite one is 'I am enough.'"

Read Roxie Nafousi's Rose Inc profile here.
"I really love using affirmations. They are the easiest tool to use and they are perfect when you need to stop that negative thought cycle in its tracks."
Roxie Nafousi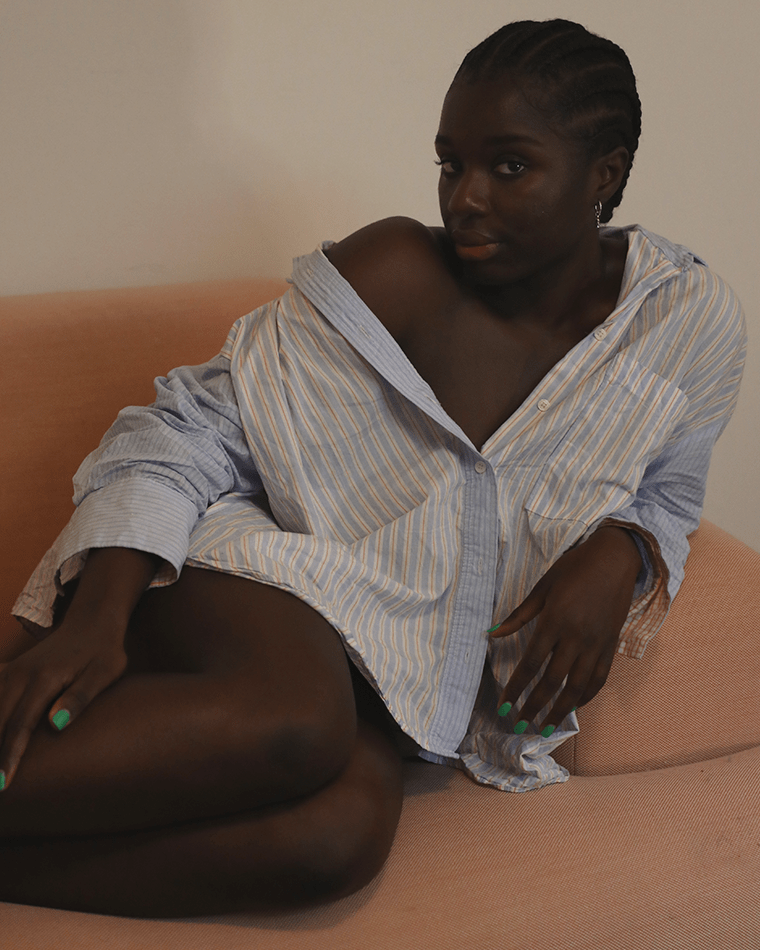 Mominatu Boog

When intrusive thoughts enter Mominatu's mind, acknowledging them right away helps bring her back to center. "I think oftentimes when negativity arises in the mind, it's very easy to get entangled with it," says the yoga teacher and studio owner. "Then there's no differentiation between your core being (higher self) and the intrusive thought. The ability to say to yourself 'This is not me, I am not this mind' usually helps me." Movement first thing in the morning is also front and center in her mental well-being routine. "Whether it's yoga or spin, movement is key. A morning ritual is what tells you what your day is going to look like, and eventually your life." 

Read Mominatu Boog's Rose Inc profile here.
Shop Bestsellers
---
---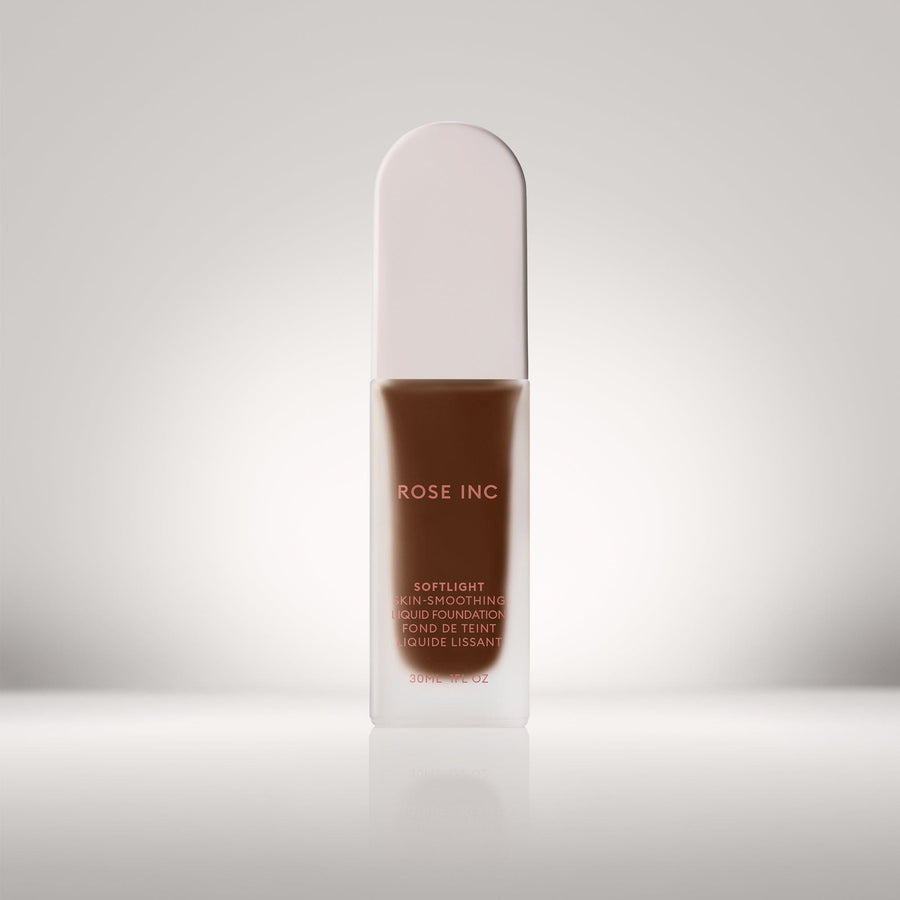 31N
Deep with Neutral Undertone
30W
Deep with Warm Red Undertone
29N
Deep with Neutral Red Undertone
28W
Deep with Warm Golden Undertone
27C
Deep with Cool Red Undertone
26N
Deep with Cool Red Undertone
25W
Deep with Warm Golden Undertone
24W
Medium-Deep with Warm Olive Undertone
23C
Medium-Deep with Cool Pink Undertone
22N
Medium-Deep with Neutral Undertone
21W
Medium-Deep with Neutral Undertone
20N
Medium-Deep with Neutral Golden Undertone
19N
Medium-Deep with Neutral Undertone
18W
Medium-Deep with Warm Golden Undertone
17C
Medium with Cool Pink Undertone
16W
Medium with Warm Olive Undertone
15N
Medium with Neutral Golden Undertone
14W
Medium with Warm Peach Undertone
13N
Medium with Neutral Undertone
12C
Medium with Cool Neutral Undertone
11W
Medium with Warm Golden Undertone
10N
Light-Medium with Neutral Olive Undertone
9W
Light-Medium with Warm Peach Undertone
8N
Light with Neutral Undertone
7C
Light with Cool Pink Undertone
6W
Light with Warm Golden Undertone
5N
Light with Neutral Undertone
4W
Light with Warm Golden Undertone
3N
Fair with Neutral Undertone
2N
Fair with Neutral Olive Undertone
1C
Fair with Cool Pink Undertone
31N
Deep with Neutral Undertone
Softlight Skin-Smoothing Liquid Foundation
Medium Coverage, brightening, balancing
Current price: $54

Hydrangea
Light cool pink
Hydrangea
Light cool pink
Cream Blush Refillable Cheek & Lip Color
Brightening, blurring and longwearing
Current price: $32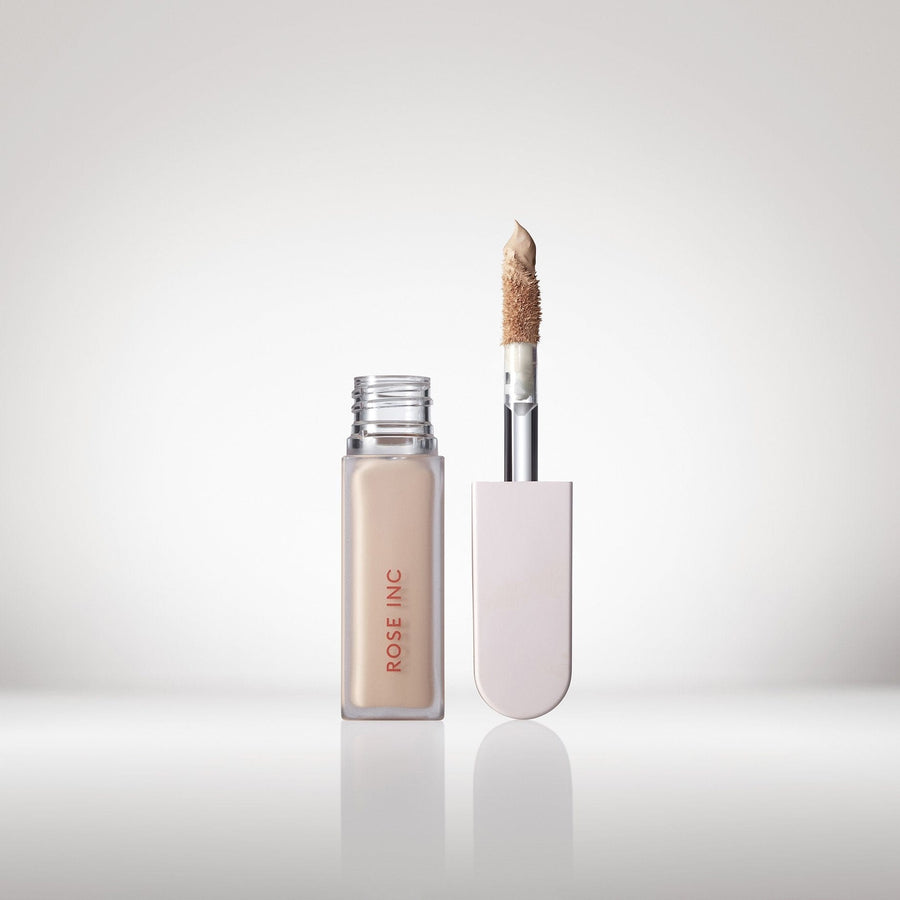 LX 200
Very Deep Skin Tone, Neutral Undertone
LX 190
Very Deep Skin Tone, Cool Red Undertone
LX 180
Deep Skin Tone, Warm Neutral Undertone
LX 170
Deep Skin Tone, Golden Undertone