07 / 12
INTERVIEWS
The Profile: Grece Ghanem
Everybody has a story about beauty. And in The Profile, a new evolution of Rose Inc.'s Go-See feature, some of the world's most intriguing people share theirs. In this intimate interview series, we get (virtually) up close and personal to explore their definitions of beauty, path to self-confidence, and the power of femininity. Featuring imagery shot through their own lens, The Profile presents these compelling personalities in a new light—one that illuminates their own journey, dreams, and desires while highlighting their unique relationship with beauty.
Grece Ghanem may just be the most chic woman in Montréal. Maybe even Quebec. Perhaps all of Canada. The entire northern hemisphere? Honestly, it's not impossible. After emigrating from her native Lebanon to Canada, the former microbiologist turned personal trainer has become an Instagram icon of style, elegance, and confidence. Whether she's baring skin or reinventing the Canadian tuxedo, she makes one's fifties look like having all the goals.
Via email, Rose Inc. caught up with Grece to learn more about her rule-breaking philosophy, her fearless approach to aging, and (of course) that incredible head of silver hair.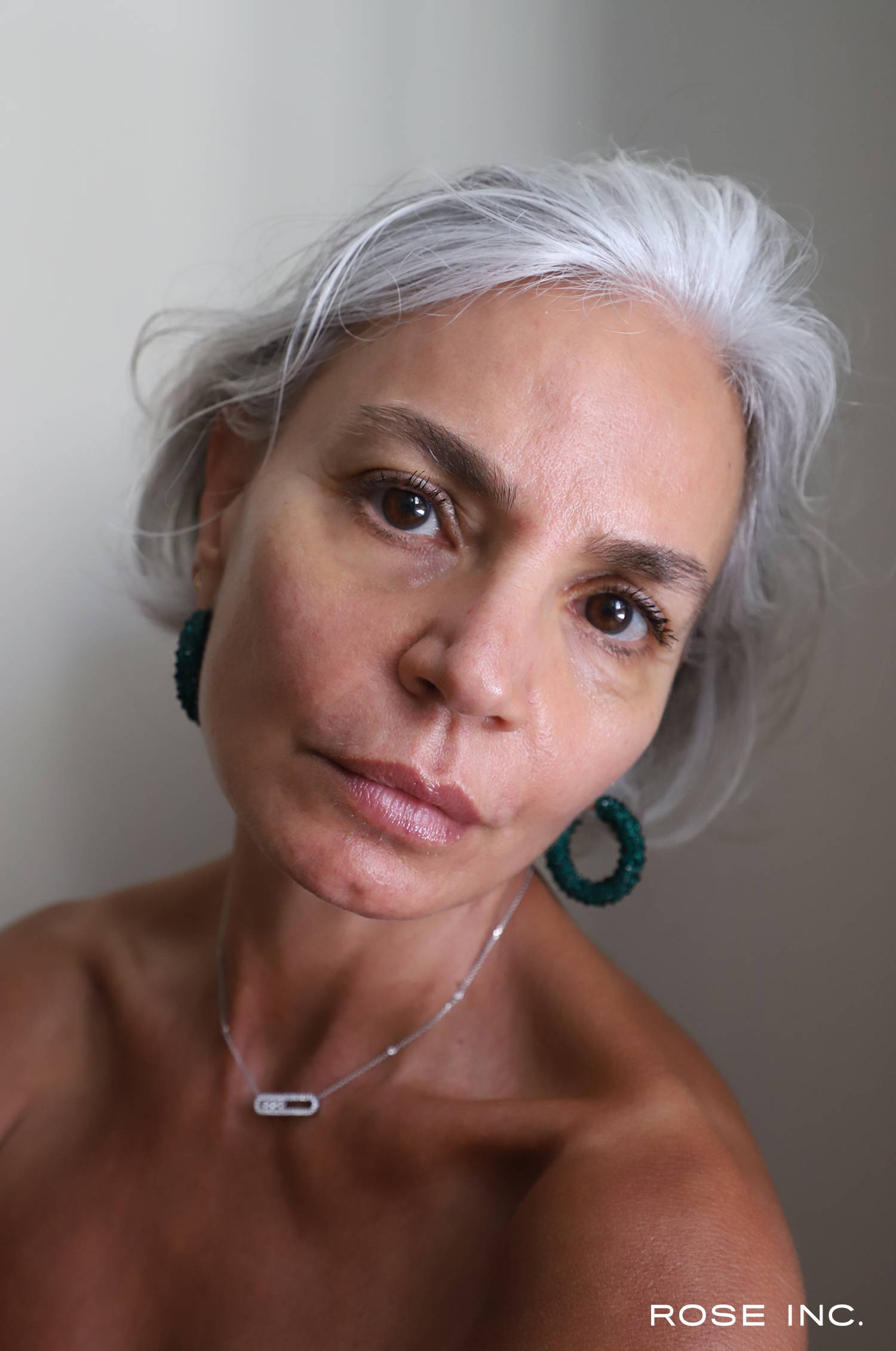 RI:
Culturally, there's an unspoken yet implicit set of style rules for women over 40: Don't show skin. Don't wear bright colors. Do something about your wrinkles. Don't let your hair go gray. And so forth. Why do you reject these rules—and what's your advice for other women who seek to do the same?
GG:
I believe what makes us beautiful is our own unique traits. If women over 40 all followed those unspoken rules, we would all be the same and we would not be visible. I believe in dressing according to your mood and personality, and to ultimately embrace your uniqueness. For me, it is my vibrant and daring style, silver locks, and fearless attitude. I believe style is personality-related. You cannot be stylish if you lack self-confidence and self-love!
RI:
Which lifestyle choices have made the most difference in how you look and feel?
GG:
It is about wellness of the mind and body. I stay hydrated and have a fruit-and-veggies-based diet. It's been more than three years now that I do intermittent fasting; this makes me feel good in my skin and sharp in my focus. I take the time to work out to keep both my mind and body strong. These are lifestyle choices I do whether at home or on vacation that make me feel at my best.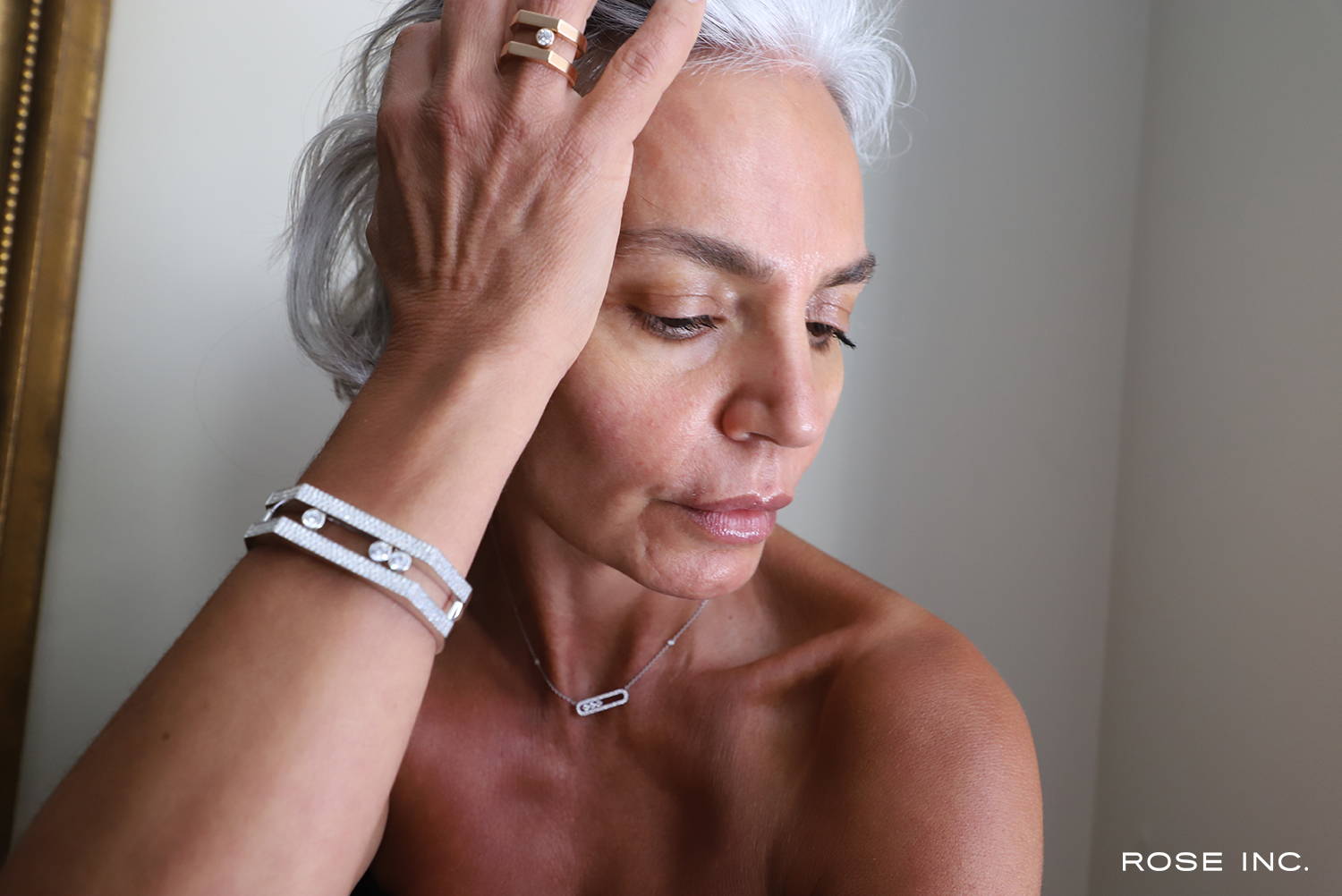 Beauty is kindness, beauty is passion, and beauty is self-confidence.
RI:
What do you now believe about beauty that you didn't when you were younger?
GG:
As I grew up, I started to understand that beauty will change with age and not disappear. One should learn to embrace these changes. Don't be afraid, be original and creative no matter your artistry abilities. Do not be afraid to experiment and inspire confidence!
RI:
What kind of beauty advice or information do you and your daughter, Cheyenne, share with each other?
GG:
I share with her more spiritual beauty advice and she likes to show me new makeup tips and tricks. We learn a lot from each other.
RI:
Tell us about your relationship with beauty. How did you come to appreciate it?
GG:
Beauty is a form of art where I can get away with expressing what's in my heart and mind in my truest form. It helps me to reflect my happiness and my edginess and to exude confidence.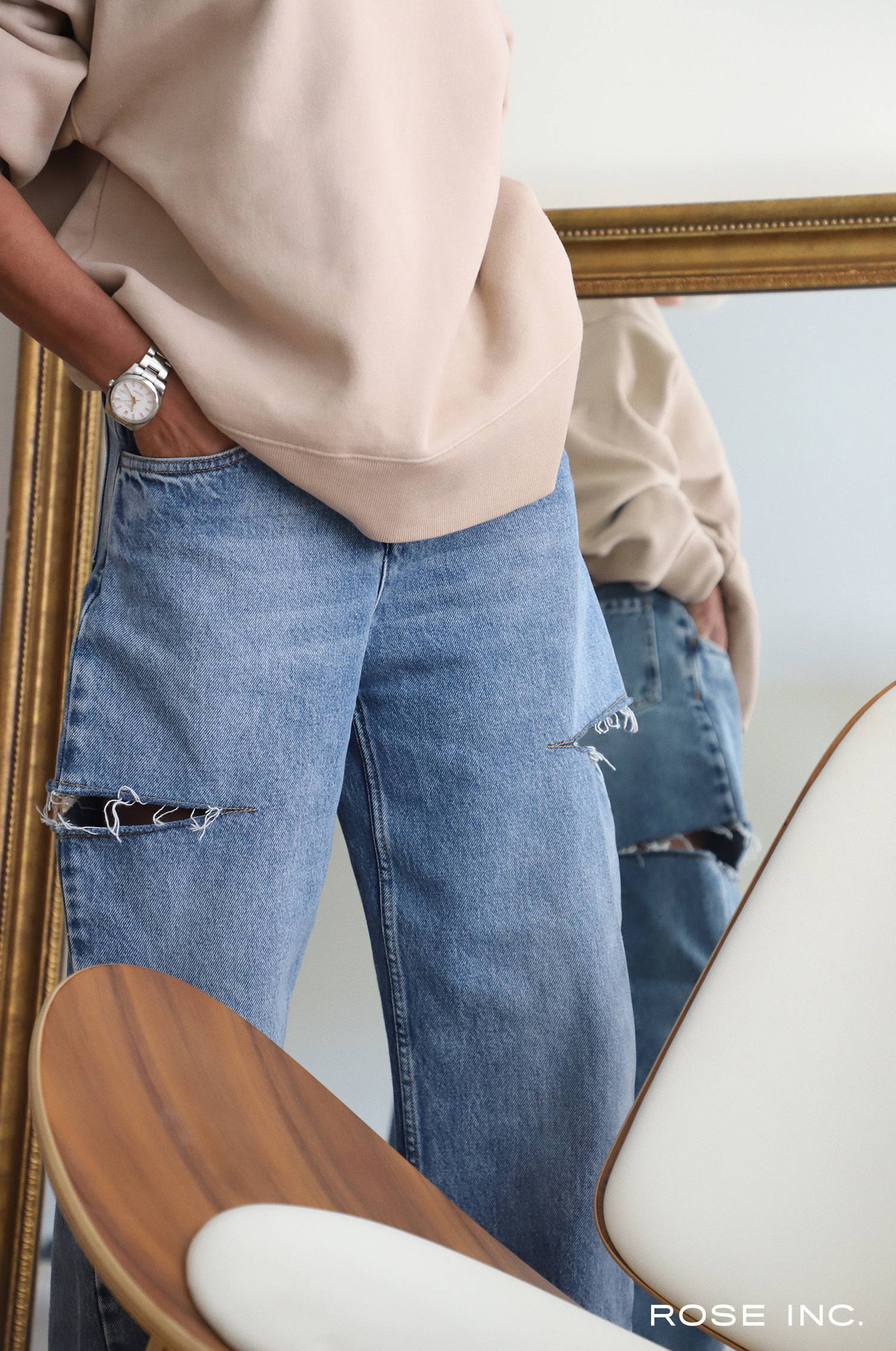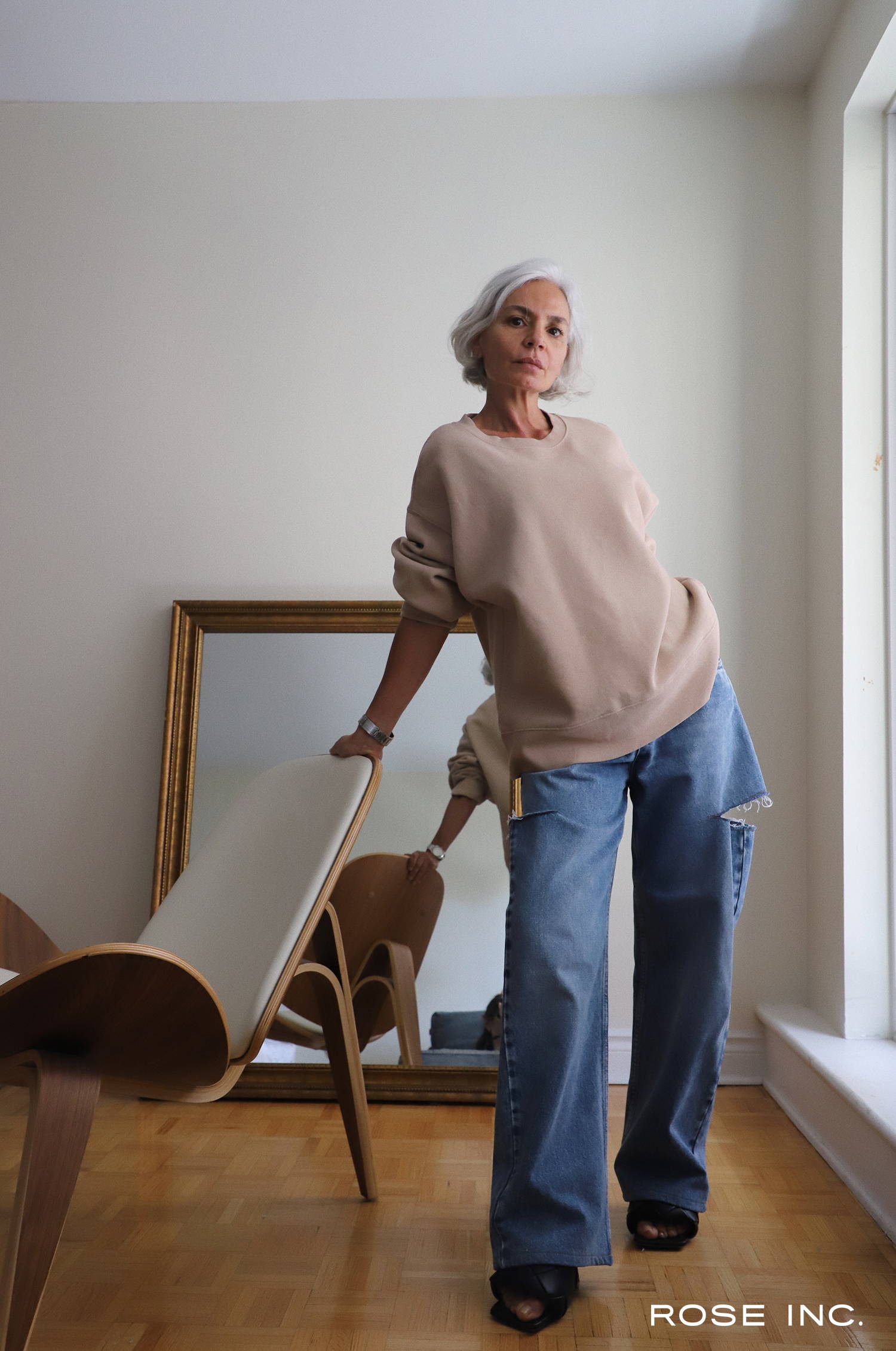 RI:
And what does "beauty" mean to you?
GG:
To me, beauty goes beyond what we see with our eyes. It begins on the inside and radiates outwards, as cheesy as it can sound. Beauty is kindness, beauty is passion, and beauty is self-confidence. What makes us unique and unconventional also makes us beautiful.
RI:
Let's rewind: Did you have a natural curiosity about beauty or did someone (or something) pique your interest?
GG:
Since I was young, I have been inspired by the beauty of my grandmother. My mother was my mentor as well. I describe myself as a curious person and since an early age, I collected fashion magazines for beauty and style inspiration.
RI:
Has anyone inspired your look over the years? Has it changed?
GG:
Being in my fifties does not mean I have an old-fashioned, classic aesthetic. I always favoured elevated basics, power prints, and bold colors. I ultimately committed to wearing what fits my mood. I like pieces that speak for themselves, have timeless modernity, are both beautiful and practical for everyday life. My look did not change over the years; I strongly believe that you can stay on-trend and sport cool pieces regardless of your age.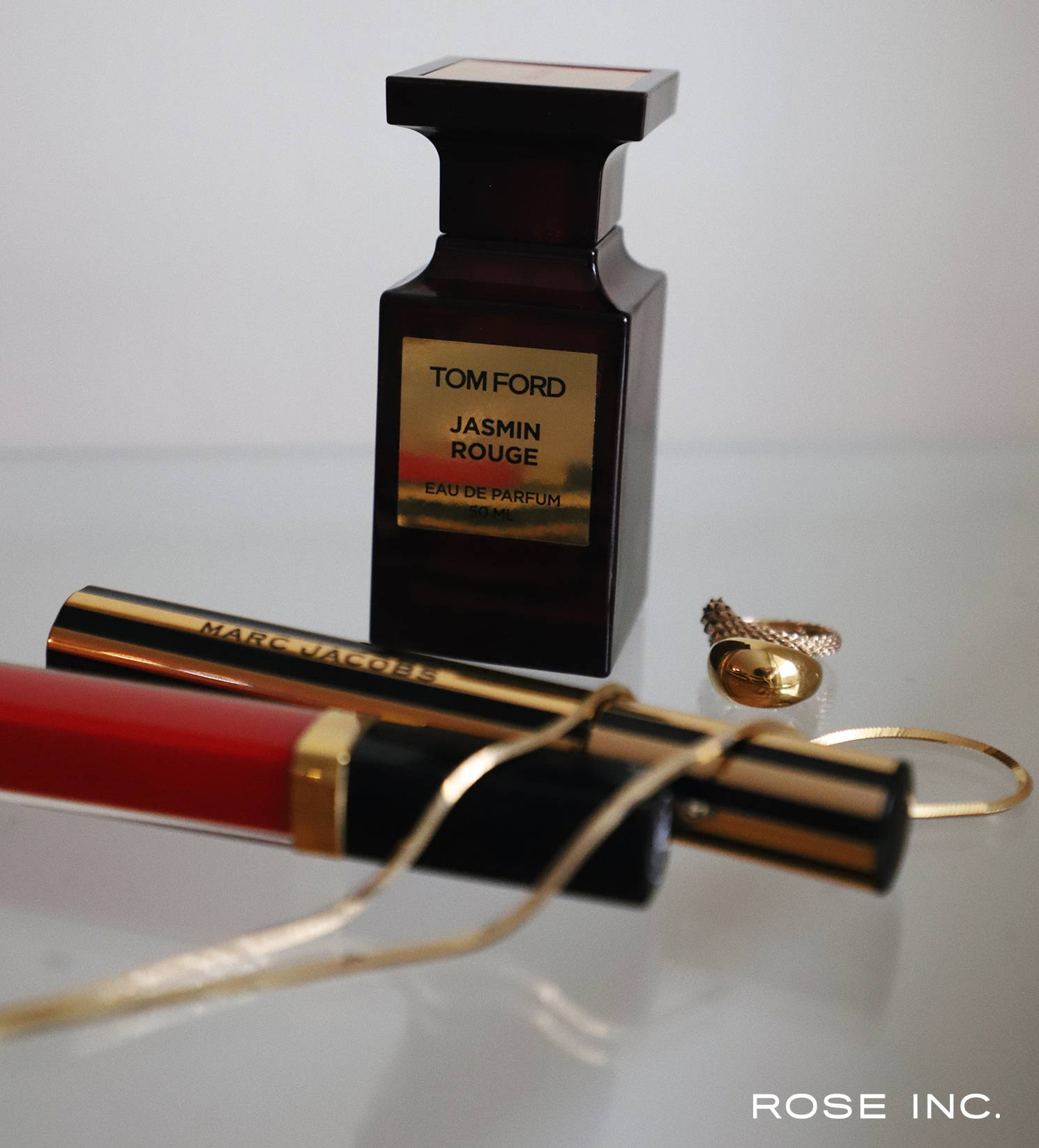 Being in my fifties does not mean I have an old-fashioned, classic aesthetic.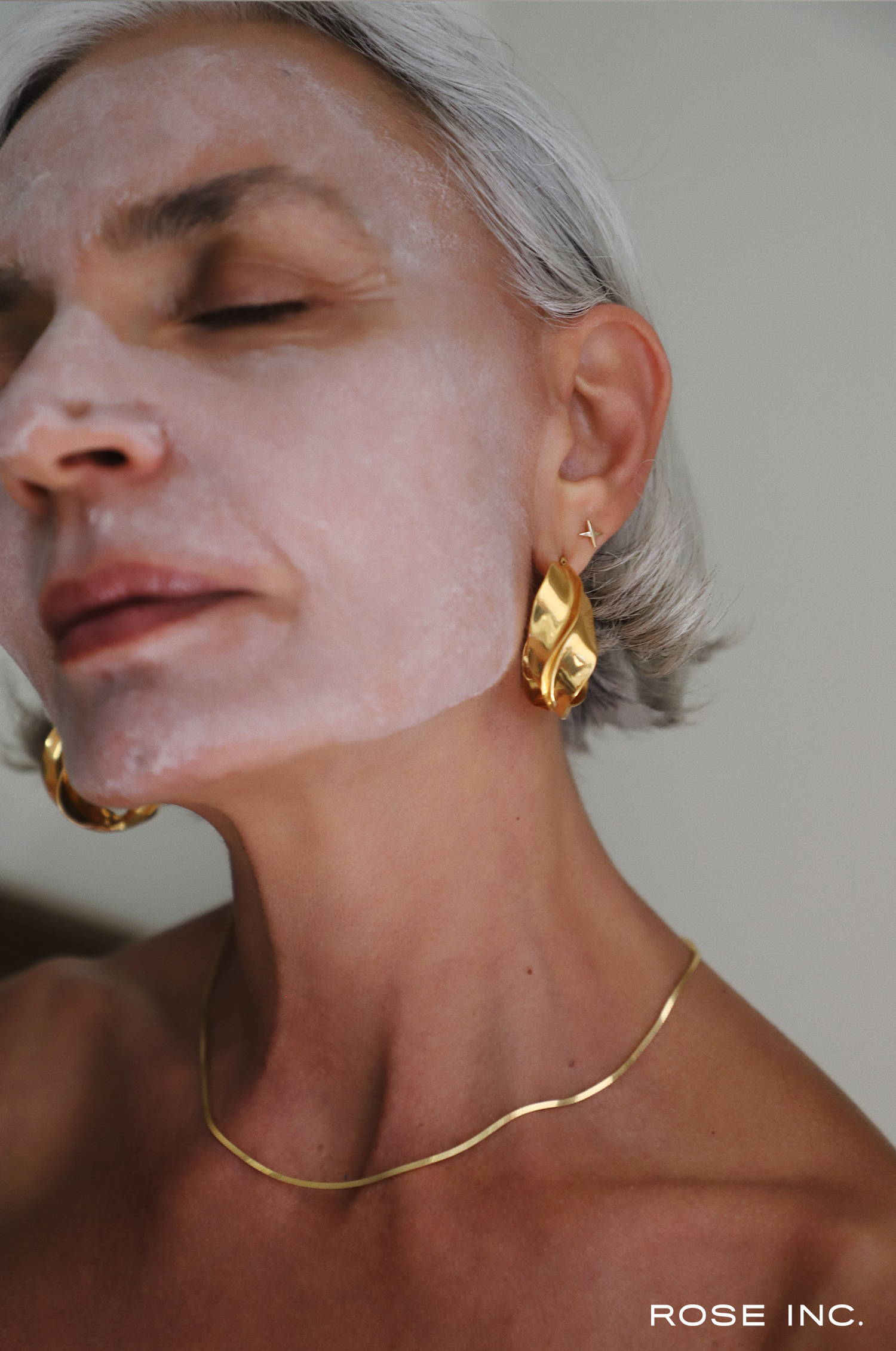 RI:
Is there a standout beauty moment in your life that left a big impression on you?
GG:
Yes! I started having gray hair at a young age. My decision of leaving it natural was spontaneous and very much related to my personal lifestyle. I faced opposition from people who found it hard to believe that I was willing to leave my hair gray at a young age, despite having a youthful face and character. Today my hair color is my identity. It became the most important part of my modeling career because everyone's loving it, and they are inspired to do the same.
RI:
Do you recall your first makeup purchase? What was the experience like?
GG:
Lancôme Juicy Tubes Originals. I had a few different colors and they were my soft introduction to makeup. Nothing too serious. I always liked a natural look and a glossy lip was feminine, flirty, and somewhat effortless.
RI:
What does your beauty routine look like these days?
GG:
A lot of face masks. Staying and working from home has challenged me to dedicate more time to skin care.
RI:
Do you have any special techniques you rely on during your daytime or nighttime beauty routine?
GG:
I like to indulge in self-care and I like to treat myself to facial massages and treatments. I also dedicate time in my morning and evening skin routines to give myself an at-home massage. I use my Refa. It is very soothing as it sculpts the face with a gentle microcurrent, and the movement helps with lymphatic drainage.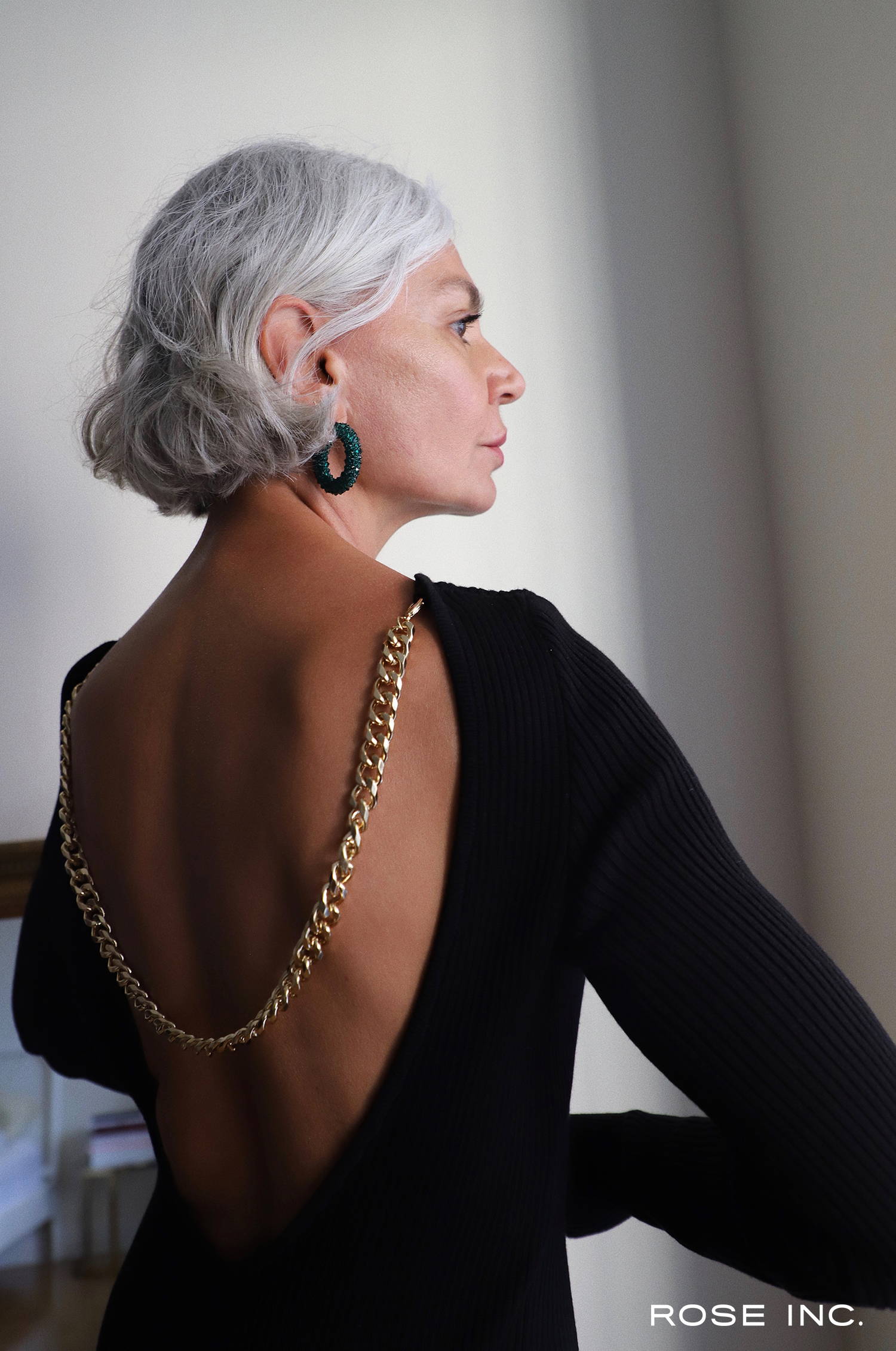 RI:
This is always a tough question for our interviewees, but if you had to limit your makeup assortment to only three items, what would they be?
GG:
I do not apply much makeup in my everyday routine, so limiting myself to three items is rather easy. I like to enhance my eyes with mascara and recently I like using Marc Jacobs At Lash'd for a dramatic look. I also like to have fun with a red lip—matte or glossy—and my favorite reds are from Chanel. Last, but most important for me, is a fragrance. Tom Ford has the dreamiest scents. They enhance my mood and give me a boost of confidence and a sense of mystery. To my friends and family, the scent of Jasmin Rouge has become my signature scent.
RI:
What (or whom!) is inspiring you right now?
GG:
I get inspired by art, photography, fashion magazines and street style photography. On Instagram, I get a lot of my inspiration from Evangelie @styleheroine, @oksanarim, and Tamu McPherson.
RI:
We'd love to learn more about your self-care practice: What does your home fitness routine look like?
GG:
As a personal trainer, I try to change it up as I work out daily, using different weights and equipment so that I do not plateau.  For now, I am motivating my daughter to take time to work out after work, so we do barre inspired workouts together.
RI:
That's wonderful. And what do you do when you need a mood boost?
GG:
I go for a walk, I find nature very soothing and peaceful. Helps clear my mind and energize my mood.
RI:
Finally, what is your hope for the future?
GG:
I hope that we can all live in peace, with equal rights and privileges. I hope that the health of our planet will become a bigger priority. I hope we will be grateful for simple things that make us happy!