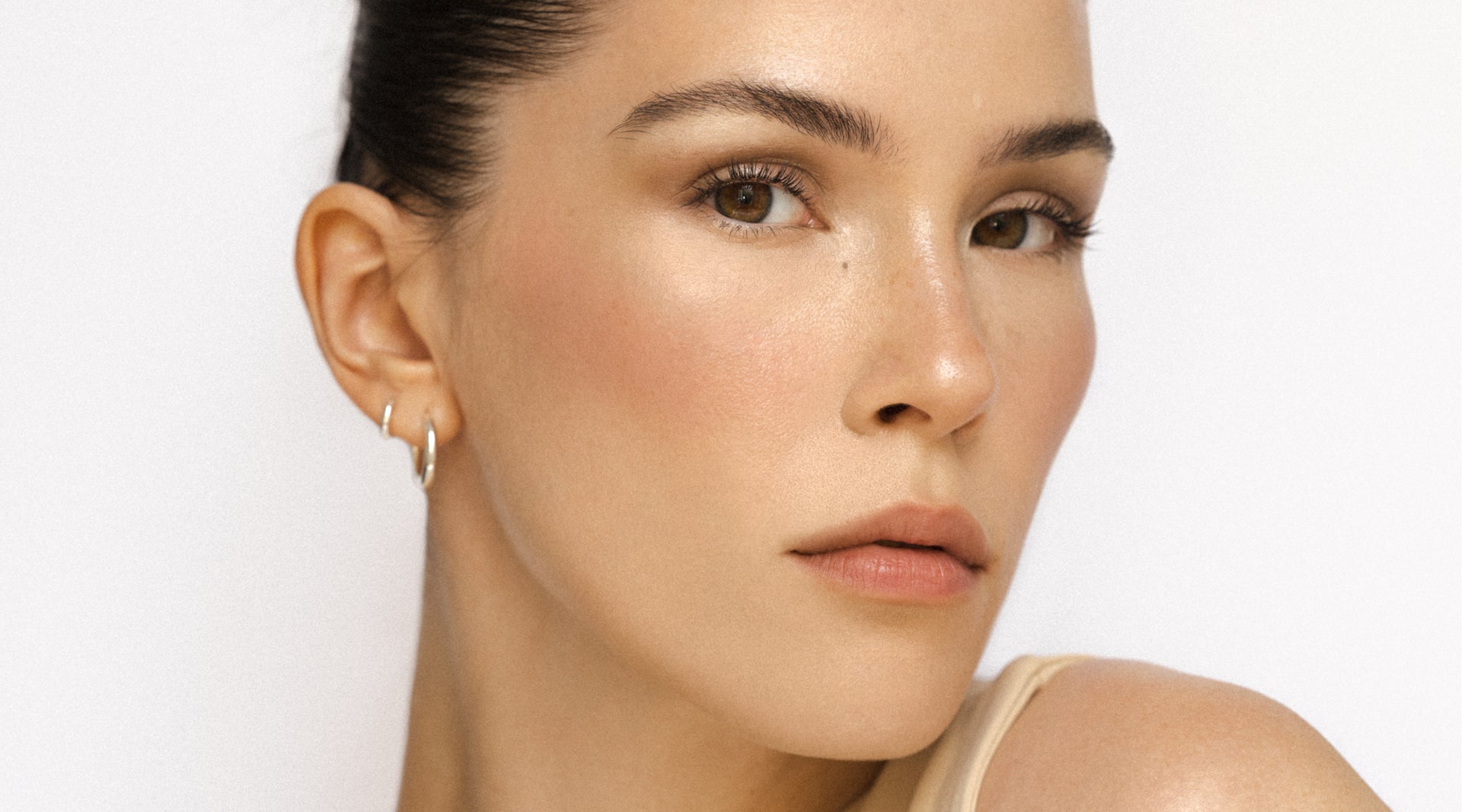 How To Brighten Your Eyes With Highlighter
Tutorials
After a sleepless night, a cup of coffee can certainly do wonders in making you feel awake — at least ​​on the inside — but when it comes to your appearance, that's a whole different story. Cold therapy and concealer can reduce puffiness and diffuse darkness, but to truly make your eyes look bright and rested, there's a product already in your makeup bag that's up for the challenge: highlighter.
Below, Lena Herrmann, Rose Inc's own Senior Creative Designer and Editor, follows a step-by-step tutorial from makeup artist Rachel Duncan to brighten her eyes with just highlighter. Pro tip: Be sure select an eye-safe formula. Lena selected Rose Inc's Solar Radiance Hydrating Cream Highlighter in Brilliant and Number 1 Brush.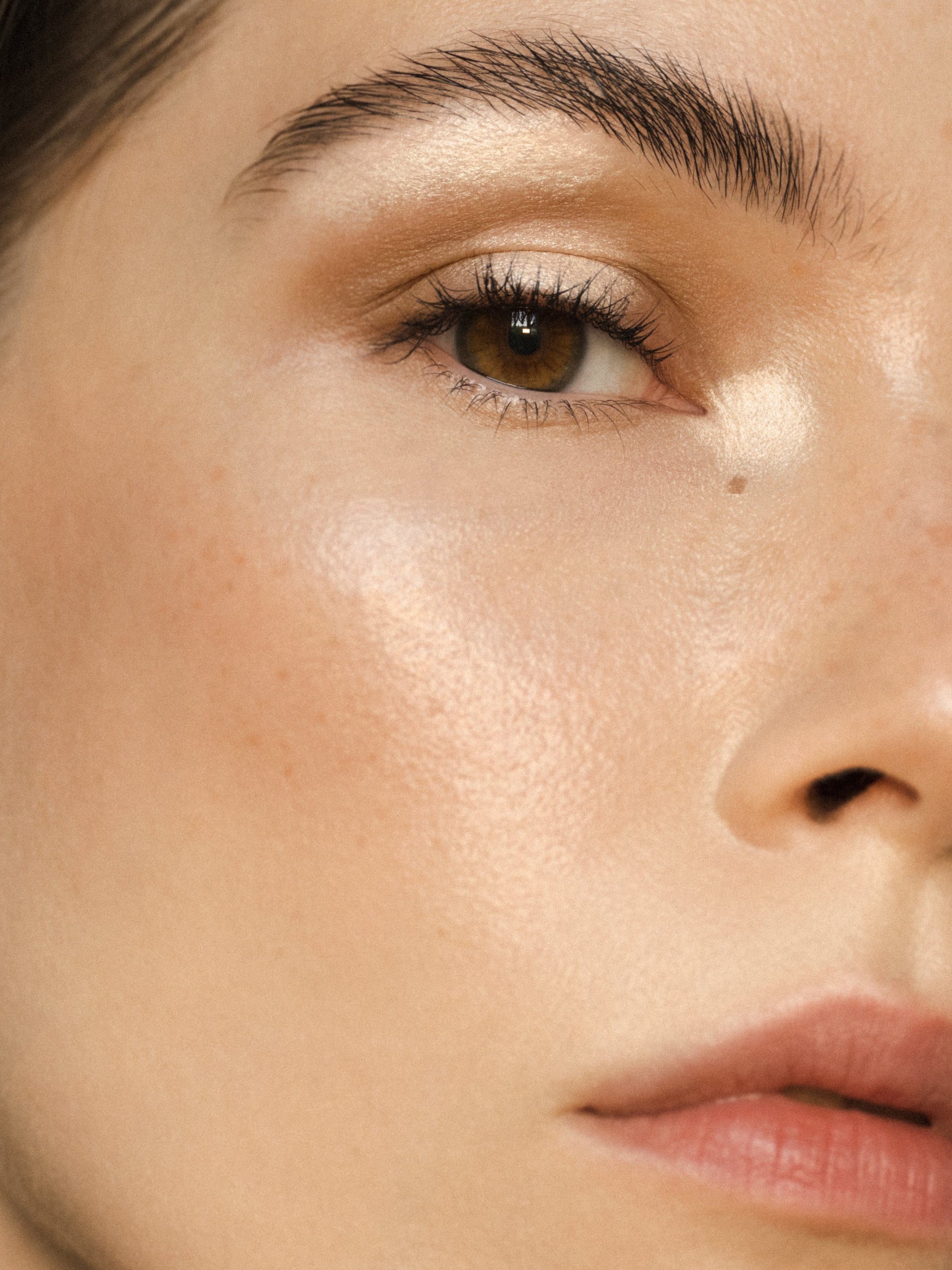 Step 1: Apply to the Inner Corner

Adding highlighter to the inner corner of the eyes (see Lena's placement here) is a quick and easy way to freshen up any makeup look.

"Using a small brush and a light-colored highlighter, gently press it into that inner corner," says Duncan, the owner of luxury bridal and makeup business Color Me Gorgeous. "Then apply to the other side. This will instantly brighten the eye area, making eyes look bigger and well-rested."



Step 2: Create a Faux Glossy Lid

Highlighter can also double as eyeshadow to create a glossy, statement-making eye look that won't crease. To do so, take a bit of your favorite highlighter and gently pat it onto the center of the eyelid. (Lena shows the exact placement here.)
"The shimmer in the highlighter will reflect light and make the eyes pop."
Step 3: Highlight the Brow Bone
Adding highlight to the brow bone makes a significant impact on the overall makeup look.
"It lifts the brows while also giving them a cleaner, more defined look," Duncan says. To achieve this look, "draw a thin line underneath the brow," she says. "Trace from the first brow hair to the tail, then use your finger to gently smudge it out." While a highlighter with sparkle works great for a glossy lid look, Duncan recommends using a highlighter with a creamy finish that doesn't have any sparkle for this highlighter placement. Now gently buff away any hard lines.
"It lifts the brows while also giving them a cleaner, more defined look..."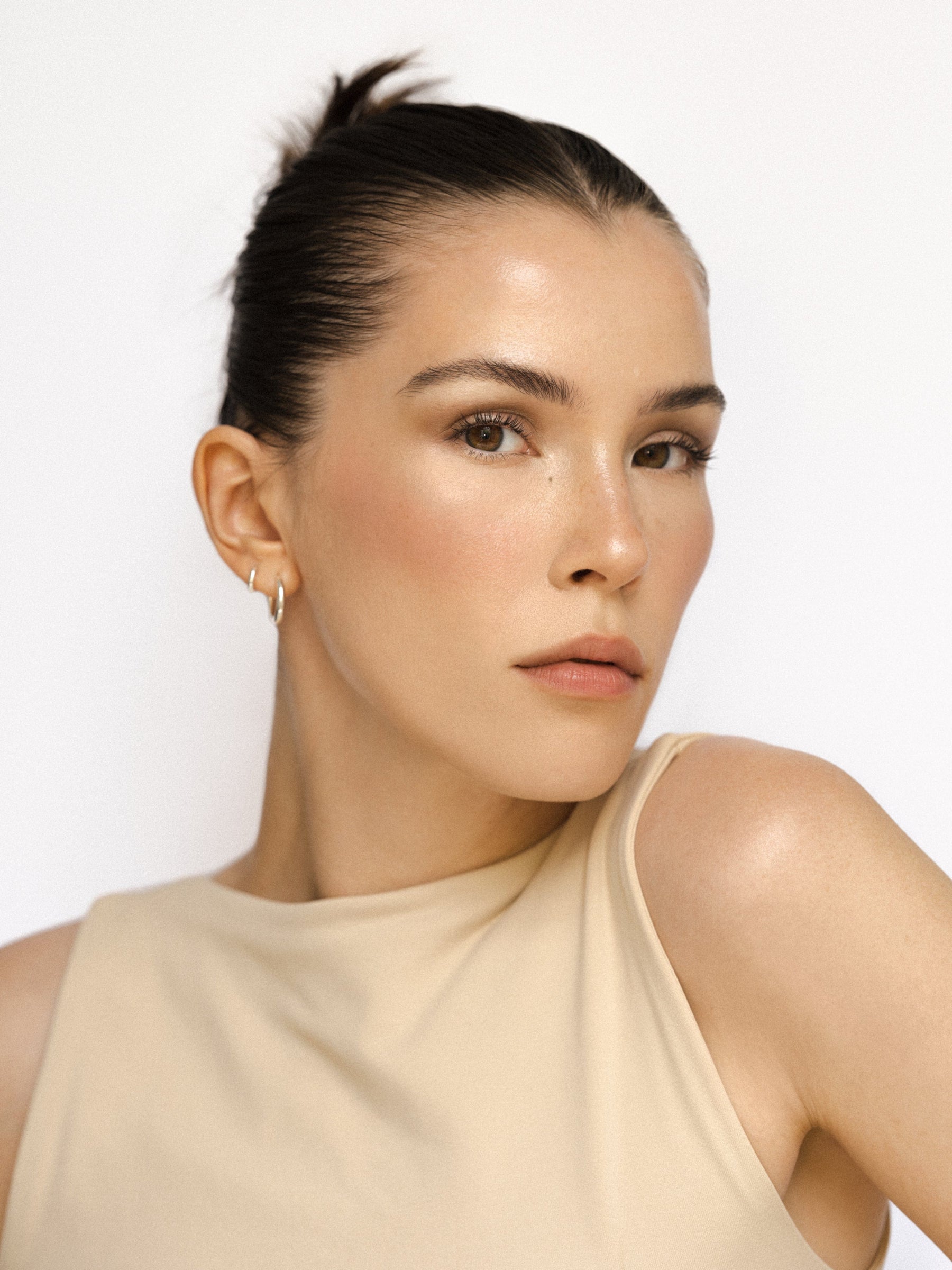 Step 4: Add Shimmer Below The Crease

To amp up the look even more, Duncan suggests blending eye shadow into the crease of the eyes. Next, take a flat brush (or your finger) and press the highlighter across the lid, making sure to stay below the crease. "The shimmer in the highlighter will reflect light and make the eyes pop," Duncan says.



Bonus: Try The Halo Technique

The "halo highlighting technique" emphasizes the middle of the eyes, making them look bigger and more open. Here's how to do it: "Blend a transition shade in the eye crease, then focus darker shadow in the inner and outer corners of the eye and blend towards the middle," Duncan says. "In the middle of the lid, use a highlighter on a flat brush, or press with your finger to highlight the eyes."