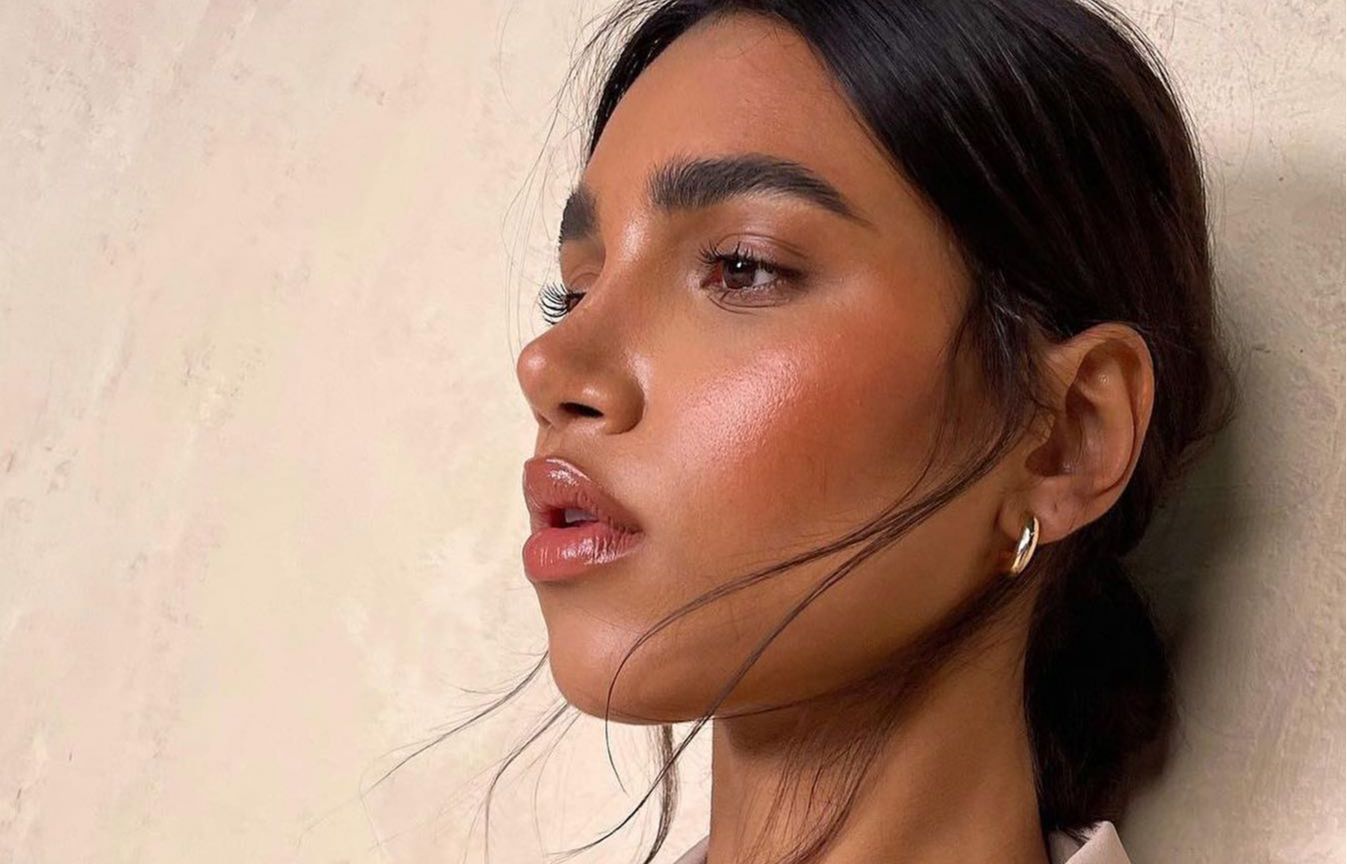 How to Choose Complementary Blush and Lipstick Colors for Any Mood
Tutorials
While cosmetic products like foundation and concealer create an even canvas to work on, blush and lipstick add life and color to the complexion, bringing the entire look together. With endless color combinations, this dynamic duo also provides an opportunity for self-expression and creativity. The trick? Finding the right blush and lipstick pairings to create the look and feel you're going for to match the mood and occasion.
To help take the guesswork out of the pairing process, we turned to Jason Hoffman, a makeup artist and VP of artistry and education for Rose Inc's parent company, Amyris. Below, he shares which shades of the creamy, plumping Satin Lip Color Rich Refillable Lipstick and the hydrating Cream Blush Radiant Lip & Cheek Color work best together to achieve different looks.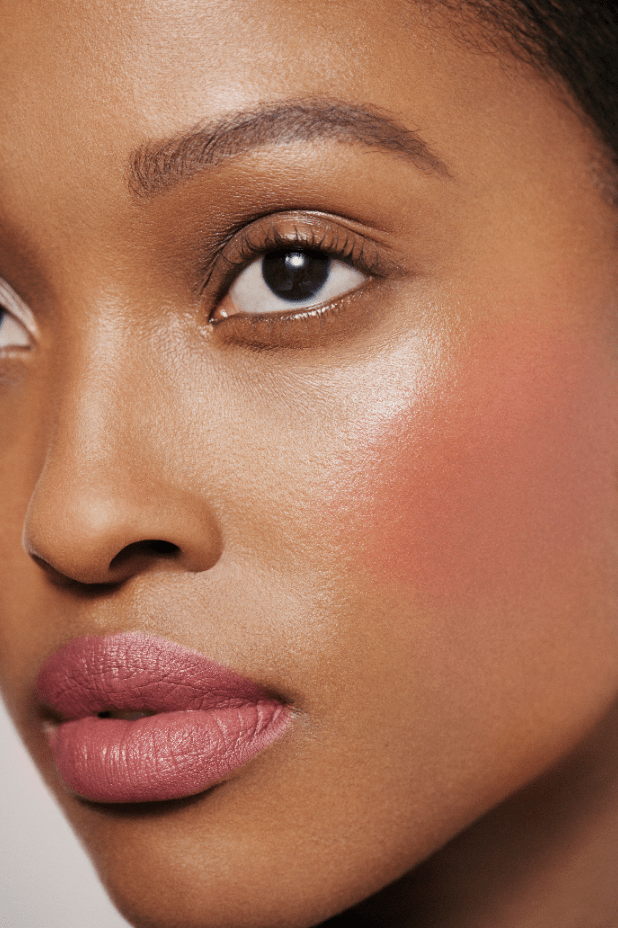 For a monochromatic look

To create a monochromatic look with your blush and lipstick pairing, Hoffman says the trick is to go with the same undertone. For example, you can achieve a cool-toned monochromatic look by pairing the soft plum Eloquent Satin Lipstick with the berry Azalea blush. For a warm look, Hoffman's top picks include the Hypnotic Satin Lipstick, a sandy beige hue, with the coral-colored Anemone blush. And, for a neutral monochromatic look, Hoffman says you can't go wrong with the beige-pink Besotted Satin Lipstick and the apricot Heliotrope blush.



For an ethereal look

What is considered an ethereal look is subjective, but pink and coral tones fit the bill for Hoffman. "Try Poetic Satin Lipstick and pair it with Ophelia," he says for a muted coral and true pink combo. "To soften the lip, I'll sometimes blot Poetic then press a touch of Ophelia on top."



For a bold look

"I think that mauve can be such a statement," Hoffman says. So when you're in the mood to turn heads, he recommends reaching for the soft plum Eloquent Satin Lipstick, which looks great on most skin tones. Then, "to make the mauve lip stand out even more, try a soft neutral blush like Foxglove or Heliotrope," he says, of the warm terracotta and apricot shade, respectively.
"I think that mauve can be such a statement…"
"It gives a touch of drama to any skin tone."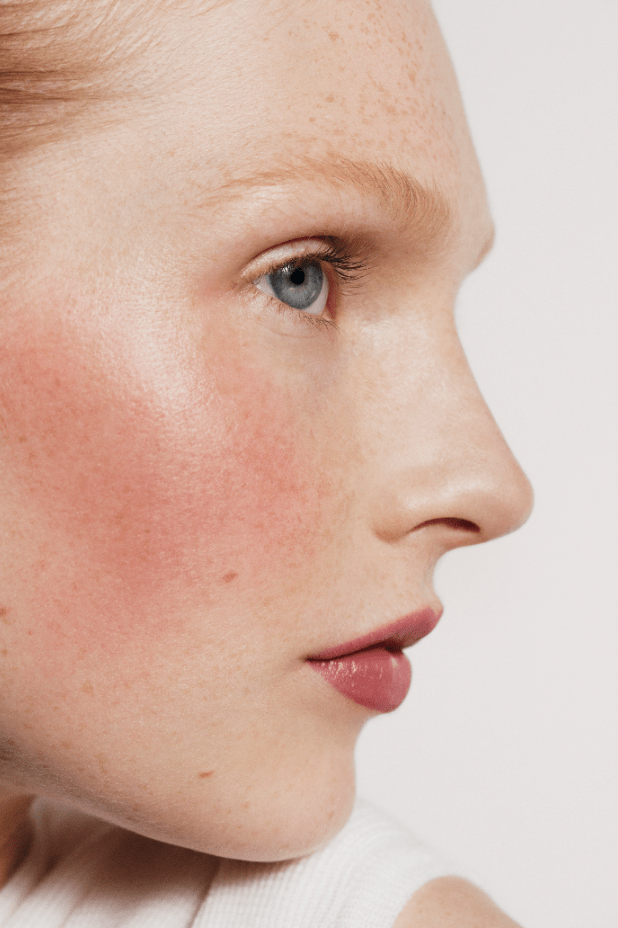 For a nighttime look

A makeup wardrobe isn't complete without an edgy nighttime look, perfect for a girls' outing or date night. For this, Hoffman is obsessed with the Poised Satin Lipstick for its sultry deep brick hue. "It gives a touch of drama to any skin tone," he says. "I like to pair it with Heliotrope for lighter skin, Azalea for medium, and Dahlia for deeper skin tones."



For an everyday look

Whether you're heading to the office or living the WFH life, a swipe of lipstick and a dash of blush can go a long way in giving you the boost of confidence needed to tackle the day. Hoffman says the key to an everyday look is balance and softness. To accomplish this, he recommends a pop of color on the cheeks  such as the warm terracotta-colored  Foxglove blush for lighter skin tones and the rich berry Dahlia hue for deeper skin tones, both paired with a softer lip. "I really enjoy pairing these with Besotted or Persuasive, respectively," he says.

 

For a minimalist look

The beauty of achieving a minimalist look with a blush and lipstick combination is that you can use any shades. Here's why: "Minimalism is all in the application," Hoffman says. "I would choose colors that flatter the skin tone, then apply in a pressing/patting motion. Using the products as a tint or stain will give that effortless minimal look."

 

For a rosy look

And lastly, we couldn't resist asking Hoffman for his favorit Satin Lip Color Lipstick and Cream Blush Lip & Cheek Color combo to create an ever-so-lovely rosy look. He calls out a warm rose lip color and a berry-tinged blush duo. "Persuasive Satin Lip paired with Azalea is so gorgeous," he says. 
Shop Cream Blush and Satin Lipstick
---
---