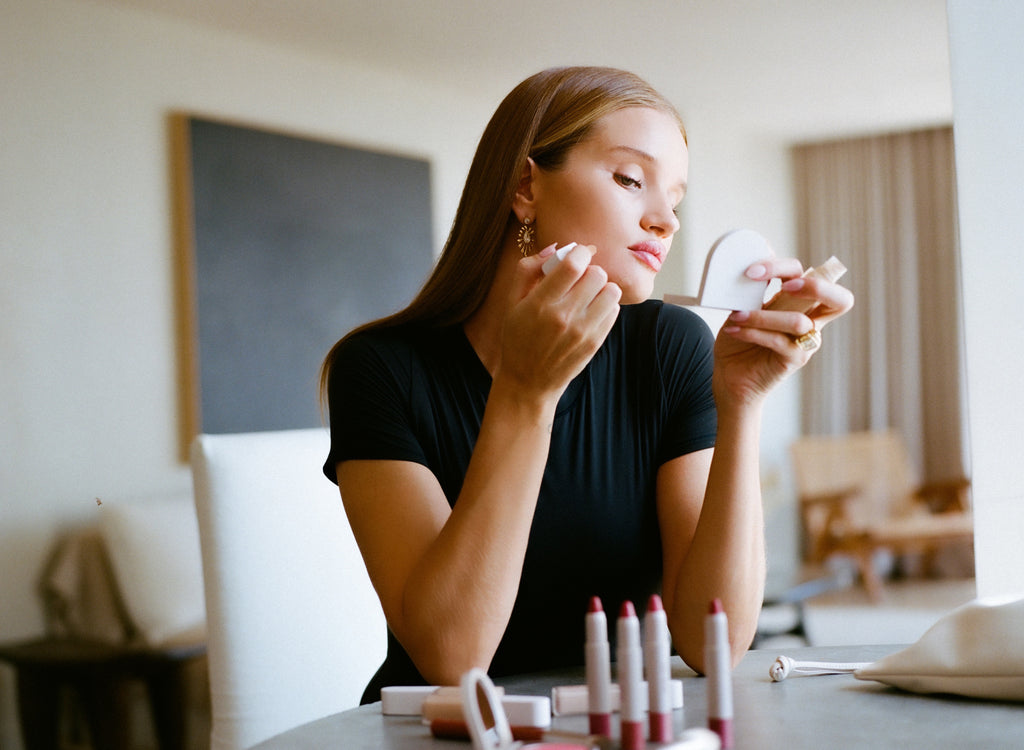 3 Concealer Application Tips for a Natural-Looking Glow
Tutorials
Whether you take a minimalist approach to makeup or prefer the glamour of a full-coverage moment, concealer is key. For those looking for an undetectable finish, there are some specific concealing techniques to keep in mind. Where do you place it? How much do you use? How do you ensure a long-lasting finish?? In today's edition of The Roundup, our Rose Inc editors help to answer those questions and more with the help of our most trusted experts.
The Expert: Rose Inc founder Rosie Huntington-Whiteley
The Technique: In this video, RHW demonstrates how she speeds up her morning makeup routine by focusing on skin prep and concealer to achieve a smooth and glowy complexion. "This morning, because I don't have a ton of time, I'm not going to do all-over foundation," she says. "I'm actually going to just kind of add coverage where I need it."

Learn More: Watch Rosie's application technique in this five-minute makeup look.
The Expert: Creative Director Jen Azoulay
The Technique: Strategic concealer placement is the key to brightening Azoulay's under-eye area. By tapping just enough concealer onto the delicate skin beneath her lower lid, she's able to create even coverage that makes her skin look healthy and refreshed.

Learn More: See Azoulay's entire no-makeup makeup tutorial .
The Expert: Makeup Artist Misha Shahzada
The Technique: It might seem plausible that perfectly-blurred skin would be the result of layer upon layer of product, but this celebrity makeup artist contends that less is indeed more. She admits she hardly used any product for the dreamy look she created on model Emily DiDonato by placing concealer only where necessary.

Learn More: Watch the artist's gilded pink makeup tutorial .
Introducing your new favorite concealer. The Rose Inc Softlight Luminous Hydrating Concealer is lightweight yet buildable, so you can achieve both seamless spot coverage and all-over complexion perfection.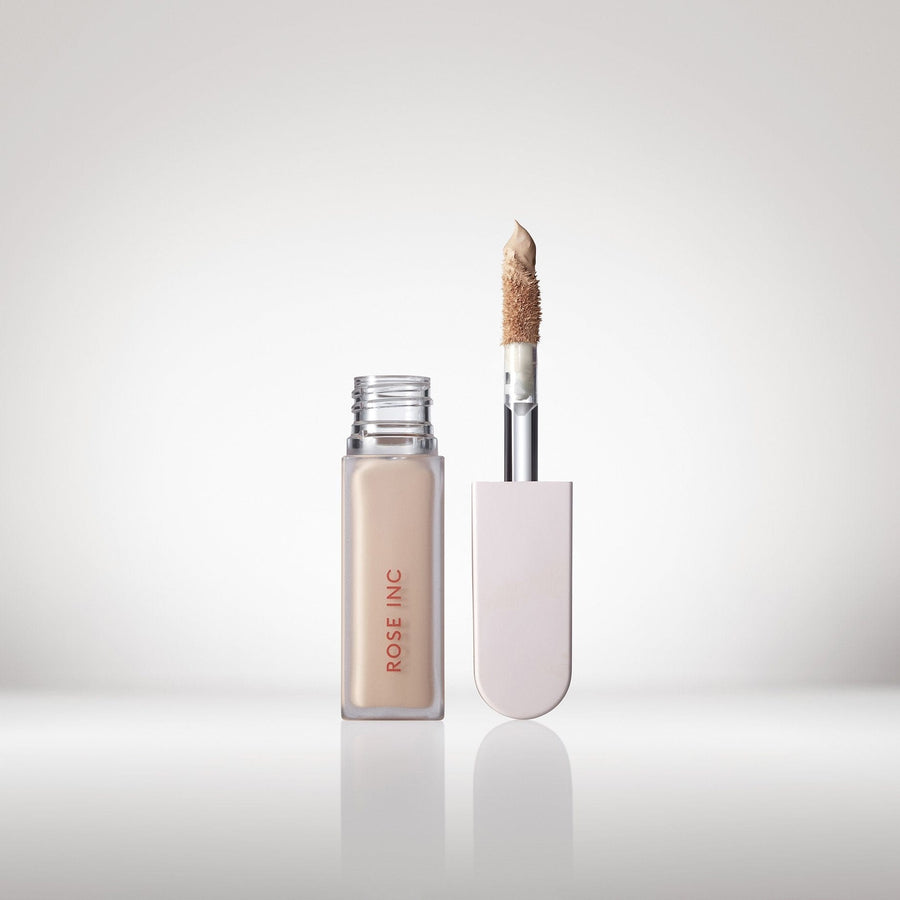 LX 200
Very Deep Skin Tone, Neutral Undertone
LX 190
Very Deep Skin Tone, Cool Red Undertone
LX 180
Deep Skin Tone, Warm Neutral Undertone
LX 170
Deep Skin Tone, Golden Undertone
LX 160
Deep Skin Tone, Red Undertone
LX 150
Deep Skin Tone, Neutral Undertone
LX 140
Medium/Deep Skin Tone, Neutral Undertone
LX 130
Medium/Deep Skin Tone, Warm Golden Undertone
LX 120
Medium/Deep Skin Tone, Pink Undertone
LX 110
Medium/Deep Skin Tone, Golden Undertone
LX 100
Medium/Deep Skin Tone, Peach Undertone
LX 090
Medium Skin Tone, Olive Undertone
LX 080
Medium Skin Tone, Pink Undertone
LX 070
Medium Skin Tone, Golden Undertone
LX 060
Medium Skin Tone, Peach Undertone
LX 050
Light/Medium Skin Tone, Neutral Undertone
LX 040
Light/Medium Skin Tone, Golden Neutral Undertone
LX 030
Light Skin Tone, Pink Undertone
LX 020
Light Skin Tone, Peach Undertone
LX 010
Fair Skin Tone, Neutral Undertone
LX 200
Very Deep Skin Tone, Neutral Undertone
Softlight Luminous Hydrating Concealer
Medium coverage, brightening, blurring
Current price: $30