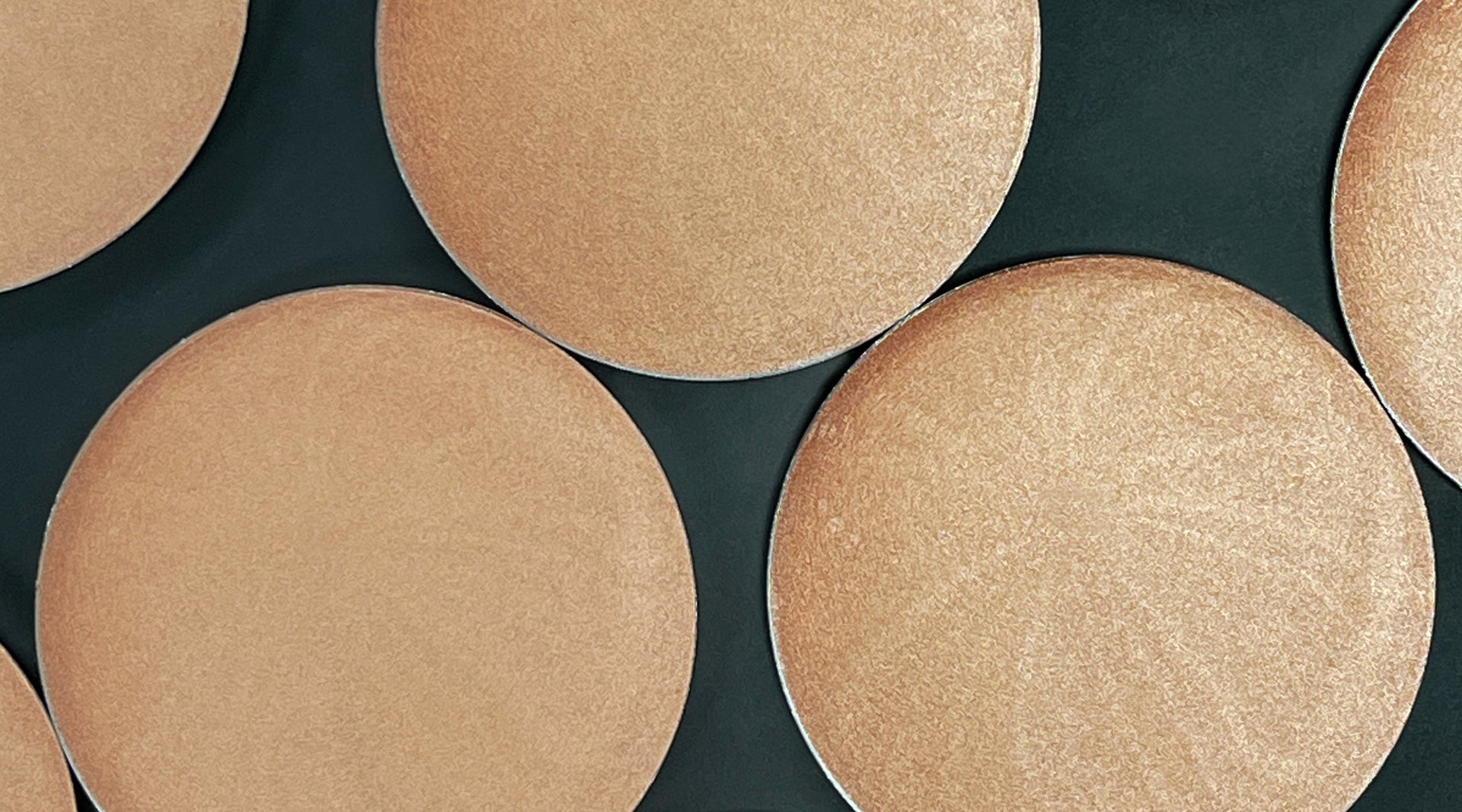 Watch Our New Solar Highlighter Made in 90 Seconds 
Education
Creating a lightweight highlighter that's perfect for warm weather, non-comedogenic, and imparts a delicate, long-lasting, natural-looking glow starts with the right ingredients. "We wanted to target the reasons why people applied a highlighter with the ingredients we chose," says Mimi Lu, Rose Inc's Vice President of New Product Development and Marketing. That is, to brighten or "wake up" one's complexion.
With color payoff and application in mind, the Rose inc team developed the
Solar Radiance Hydrating Cream Highlighter
using a potent skincare base and a sophisticated, natural shimmer to reflect light, all while
smoothing the skin.
"...each reflects light at different angles to create a specific color and effect."
For example, rose extract reduces signs of skin fatigue for a brighter, glowing complexion. "[The] rose extract comes from Turkey and is cultivated throughout the year by 750 local families of 26 villages following traditional methods where the flowers are hand picked and immediately processed," Mimi says about the transparent supply chain.
The Solar Radiance Highlighter also harnesses the latest in techy biotech skincare. "Sea holly is a medicinal plant that can be found in coastal areas and is resistant to extreme environmental conditions," Mimi explains. "With plant-cell technology, the cell culture is harvested from the seeds of the sea holly plant and grown in the lab, taking up to 18 months to optimize as the active ingredient we use." Then, of course, there is Rose Inc's sustainable, pure, and 100% plant-derived squalane for lightweight hydration.

For the sparkle, the team skipped glitter in favor of natural mica. "We use responsibly sourced, light reflecting pigments that are finely milled to glide over skin without settling into pores or lines," Mimi says. "These light reflecting pigments come in a variety of sizes and thicknesses; each reflects light at different angles to create a specific color and effect. Once blended into the skin, these ingredients lend to a healthy-glow effect, rather than an ashy, whitening finish."

Both vegan and Leaping Bunny certified, the packaging is also something to feel good about: These refillable compacts are made from 50% PCR plastic. Press play above for an insider's look at how these star ingredients come together in our New York City factory to form the Solar Radiance Hydrating Cream Highlighter, then explore our Virtual Try-On to see it on yourself.