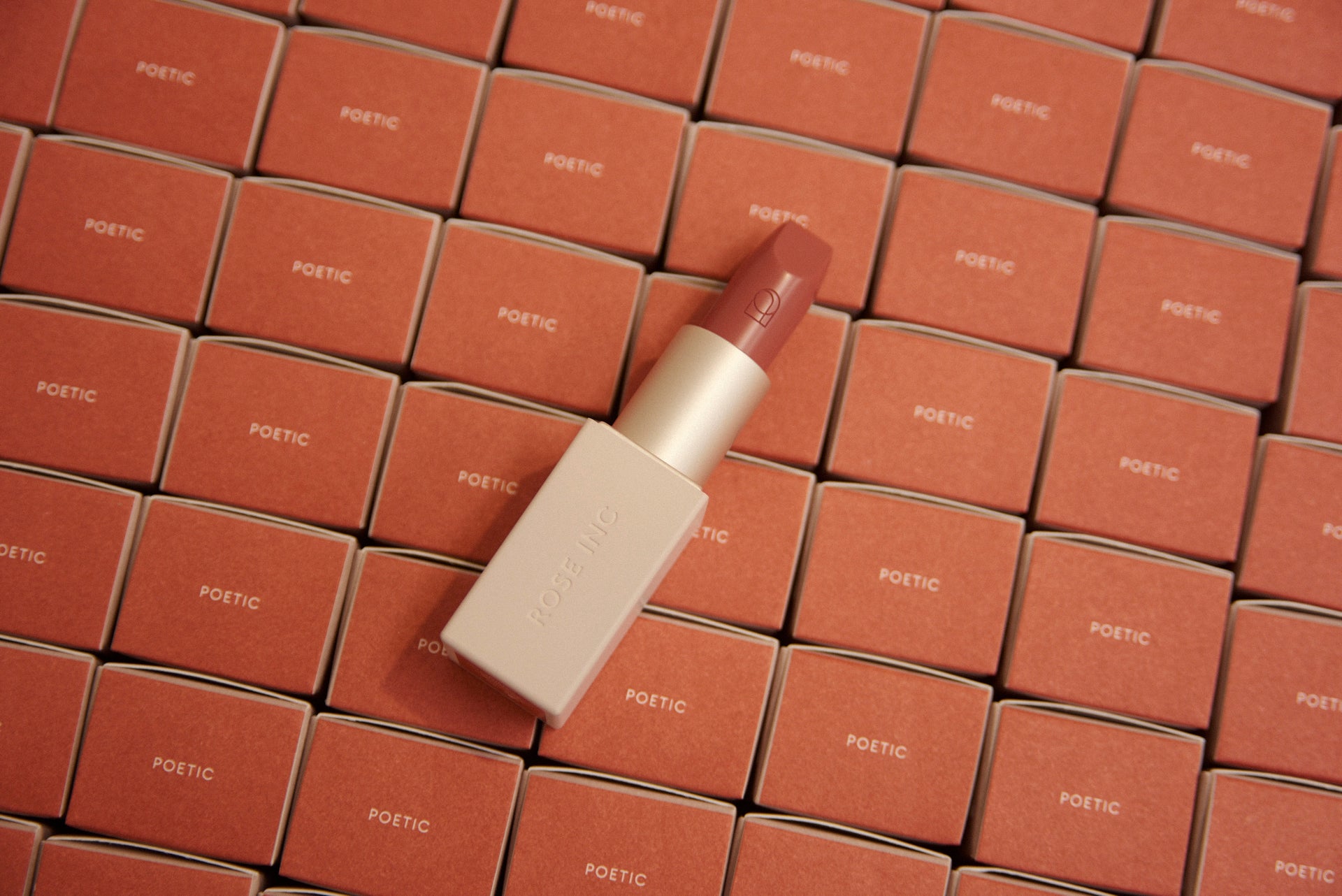 Go Inside a Clean Beauty Factory to Watch How Lipstick is Made
Education
It's believed that the Ancient Sumarians created the first lipstick over 5,000 years ago by blending wax and oil with crushed bugs or gemstones. Lipstick's come a long way since then — the first commercial formulas were seen in France in the late 1800s — but nothing can compare to what's possible today. 
To craft the new Satin Lip Color Rich Refillable Lipstick, the Rose Inc team called upon the latest ingredient innovation from Silicon Valley, vegan shades selected by founder Rosie Huntington-Whiteley, and the expertise of a storied Italian factory.

Press play to watch this creamy, weightless formula come together in our factory in Italy's famous "Cosmetics Valley," then scroll down for more BTS footage and try the shades on for yourself using our Virtual Try-On.
"It's classic lipstick with a skincare twist."
Creating a creamy formula that delivers lasting, weightless color with concentrated active ingredients began at Rose Inc's Northern California-based labs. "We use Swertia Flower Extract, an Ayurvedic herb with known therapeutic properties and clinical data showing it can blur the appearance of vertical lines on lips," notes Mimi Lu, Rose Inc's VP of New Product Development and Marketing. These powerful botanicals smooth the lips and deliver a fuller look, while oil-dispersed sodium hyaluronate visibly plumps and vitamin E creates a soft and supple finish.

Turning this skincare innovation into 10 neutral shades called for stunning vegan pigments, all of which were carefully crafted with founder Rosie Huntington-Whiteley. 
Then, to bring Rosie's vision to life, we jetted to the Lombardy region of Northern Italy. In the town of Caravaggio (named for the 15th century painter Michelangelo Merisi da Caravaggio), and tucked in the region's "Cosmetics Valley," is where the lipsticks take shape using decades of expertise. 

Finally, it was the packaging to consider. "Not only does the packaging contain 50% PCR [post-consumer recycled] plastic, but it is also refillable so it can be reused again and again," says Mimi. Tucked into recyclable paper exterior packaging, it reflects modern sustainability values without sacrificing beauty.  

Press play to watch tubes of the shade Poetic being made, then find your perfect shades from your computer screen with our Virtual Try On.