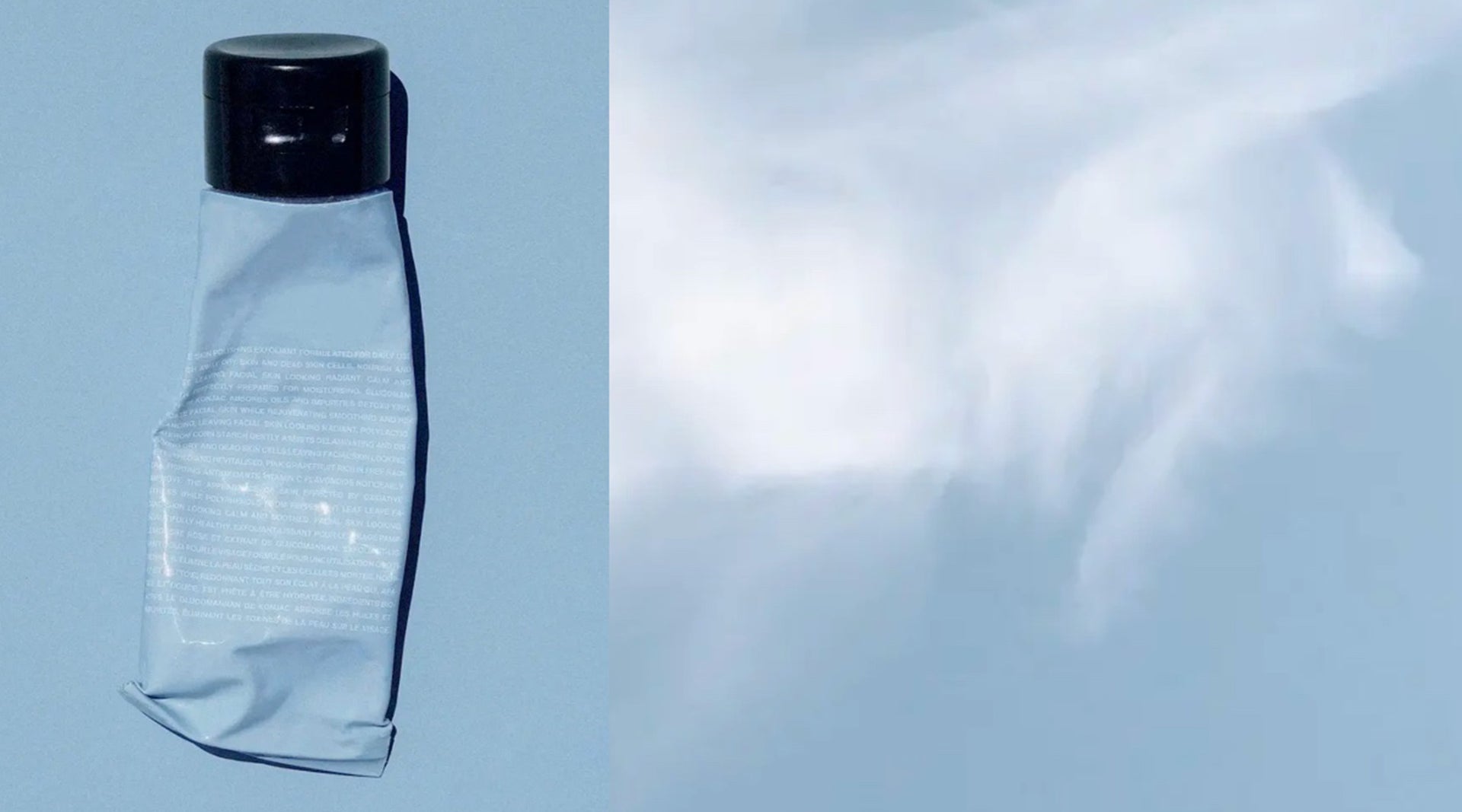 Everything You Need to Know About PCR Plastic in Beauty Product Packaging
Education
There is a lot to love about beauty — but not when it comes to all of the waste the industry  produces. More than 120 billion units of beauty product packaging are produced every year, with much of it ending up in landfills. Thankfully, more beauty brands are embracing post-consumer recycled (or post-consumer resin) plastic, also known as PCR. One of these companies is Rose Inc, which uses at least 25 percent PCR in its packaging. "This is one way we can contribute [to sustainability efforts] because we are taking plastic back and reusing it instead of it just being out there, and doing it in our own special, beautiful way, " says Erin Ewing, associate director of packaging development for Rose Inc. Using PCR plastics is just one of the ways the beauty industry is prioritizing the environment, but it's undoubtedly a big one. Learn more about how it works below.
What exactly is PCR plastic?
PCR is the material that is created from already-existing discarded plastics from households — think water bottles, food jars, and salad dressing bottles — through the recycling process. According to Alex Payne, a representative for TerraCycle US, plastics are collected from local curbside recycling programs or mail-in/drop-off programs, then transported to material recovery facilities (MRFs) where they're sorted into bales based on the type of material. "The bales are then either melted or ground into small pellets that can then be remolded to produce new PCR plastic material for use in finished products," he explains.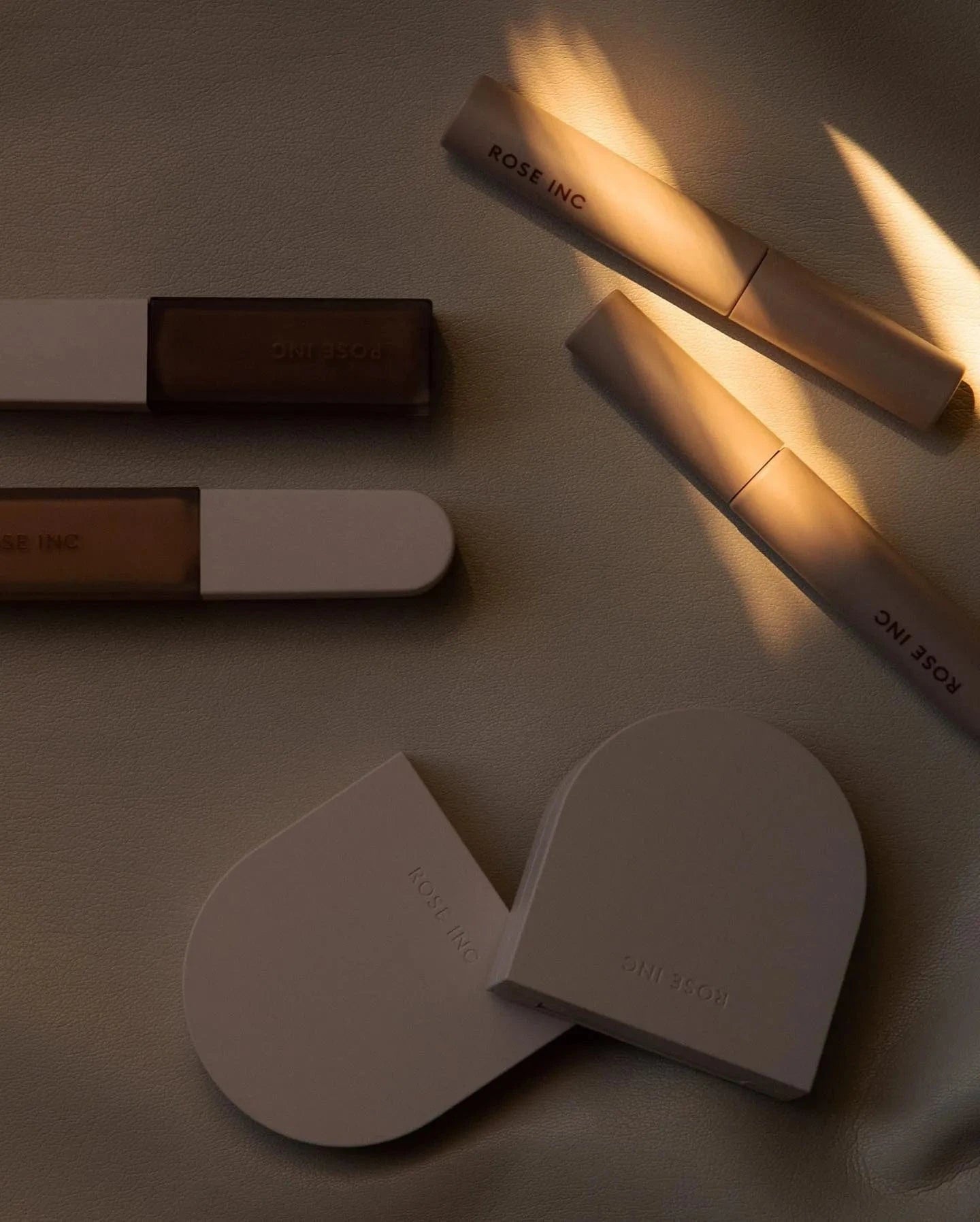 How does PCR help the environment?

There is no holy grail or one answer to eco-conscious packaging, says Ewing. "When it came down to us developing the line, the biggest thing was refills and PCR." A lot of testing was conducted, she says, to make sure that PCR was compatible with the components. Rose Inc is transparent about the amount of PCR used in its line, with information readily available through each product page on the brand's website. (For example, the Softlight Luminous Hydrating Concealer contains 50 percent PCR in its cap, while the bottle uses 20 percent.) Information on how to recycle the products when you have empties is also available.  




The difference between PCR and other eco-friendly packaging

Other sustainable packaging includes plant-based materials that are easily biodegradable and compostable. "PCR takes advantage of material already introduced into the supply chain while another form of packaging, like a compostable package, can be considered eco-friendly because it is capable of being decomposed by bacteria or other living organisms, therefore reintroducing it back into nature as a usable input," says Payne. "Both involve material being utilized again and not 'wasted' after a single use." There is also refillable packaging, which is another huge focus for Rose Inc. "We made sure that not only were we adding the PCR content to the products, but we were making refillable packaging as well, so people can reuse those items and have a keepsake for themselves," explains Ewing. "And we're continuing to develop and innovate new things as we go down the line and launch more products."
"PCR takes advantage of material already introduced into the supply chain..."
The difference between PCR and other eco-friendly packaging
Other sustainable packaging includes plant-based materials that are easily biodegradable and compostable. "PCR takes advantage of material already introduced into the supply chain while another form of packaging, like a compostable package, can be considered eco-friendly because it is capable of being decomposed by bacteria or other living organisms, therefore reintroducing it back into nature as a usable input," says Payne. "Both involve material being utilized again and not 'wasted' after a single use." There is also refillable packaging, which is another huge focus for Rose Inc. "We made sure that not only were we adding the PCR content to the products, but we were making refillable packaging as well, so people can reuse those items and have a keepsake for themselves," explains Ewing. "And we're continuing to develop and innovate new things as we go down the line and launch more products."
PCR vs. regular plastic
In terms of appearance, there is a difference in color between recycled and new plastic. Virgin plastic can be white, or almost clear, while PCR is gray. And the more PCR the material contains, the grayer and darker it is. "We weren't going to fight for the brightest white, because with PCR, that's not gonna happen. So we picked this beautiful, crystal-gray color that allows you to not notice that there's PCR in it," says Ewing. "We were able to camouflage it, but still make it look beautiful."
"The use of post-consumer recycled material helps to eliminate the need to extract more fossil fuels from the Earth that are utilized to shape new 'virgin' plastics."