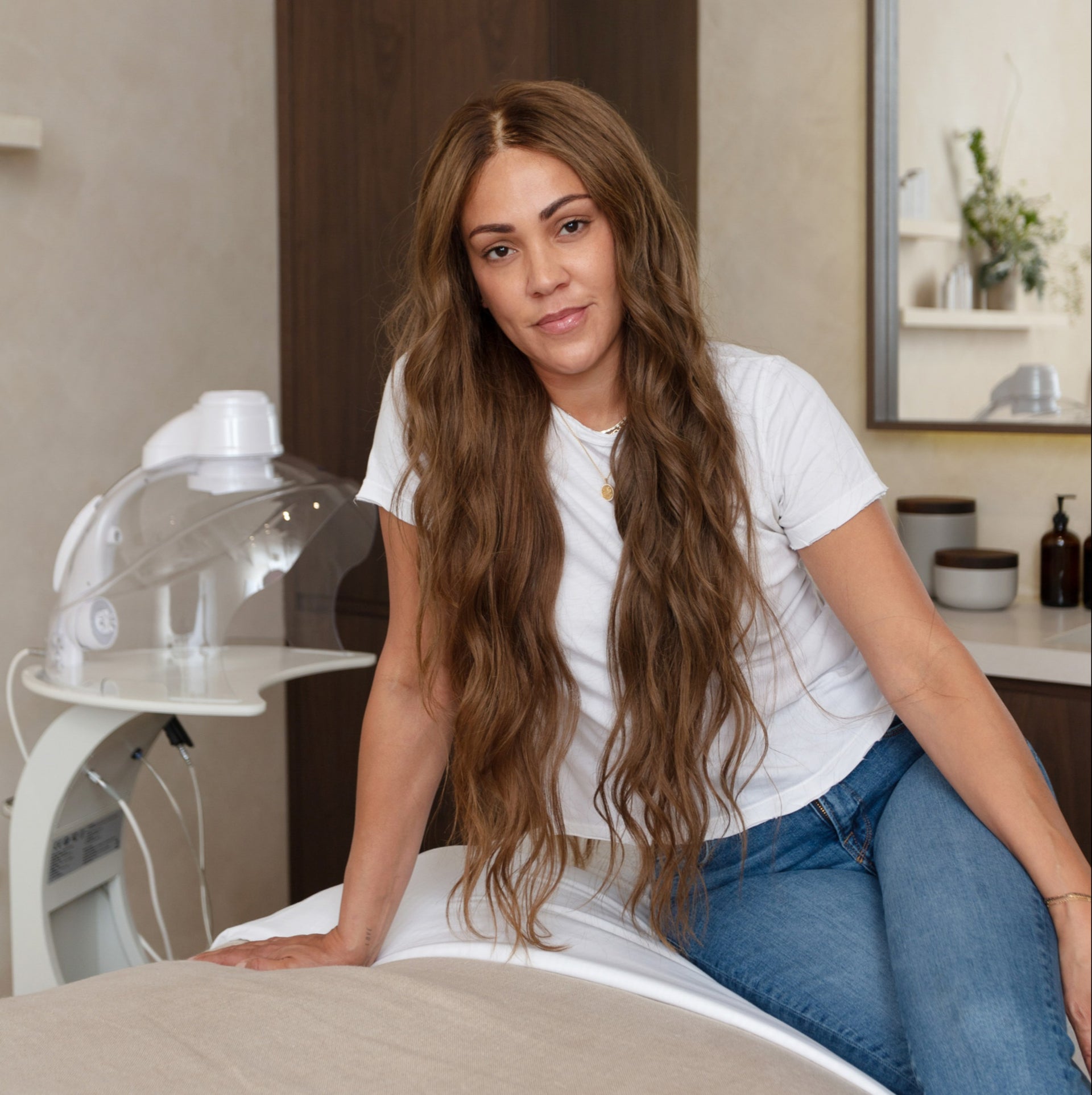 Esthetician Shani Darden's Protocol To Maintain Skin Hydration All Winter
Education
Securing an appointment in Beverly Hills with renowned skin pro Shani Darden is no easy feat. But implementing the tried-and-true advice she shares with her A-list clientele behind those closed doors? You've come to the right place. In today's The Consult, the esthetician responds to our series of rapid-fire skin questions.
Keep scrolling to read the common mistakes to avoid, the correct ingredients to layer, which device boosts hydration from one's bedside and Darden's top tips for keeping skin moisturized during the coldest weeks of the year.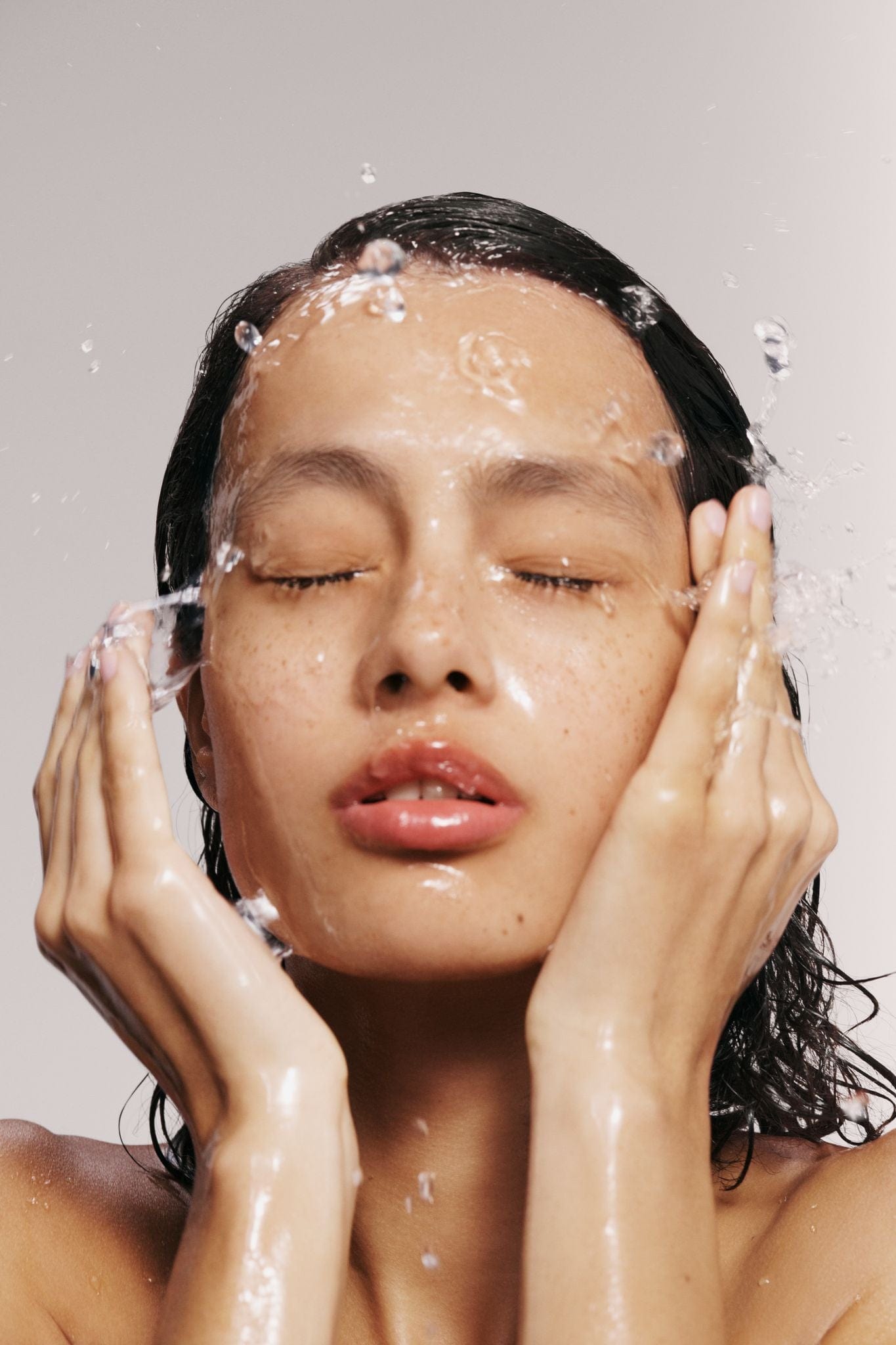 RI:

First things first: What common mistakes do you see people make in the winter that dry out their skin?

SD:

Two of the biggest mistakes I see are not using the right moisturizer for your skin type as well as not exfoliating often enough — or not exfoliating at all!

RI:

What are your exfoliation dos and don'ts in the winter for those with dry or sensitive skin?

SD:

Exfoliation is something a lot of people are nervous about in the winter, but it's a really important part of overall skin health. Dry or sensitive skin types may not be able to exfoliate as often as other skin types. A great, gentle way to exfoliate is to use gauze to remove cleanser. The gauze will gently exfoliate the skin in the process, resulting in brighter skin. Removing the dead layer of skin on the surface is necessary so that hydrating products can absorb properly.

RI:

What tips or tricks do you recommend to your clients to boost hydration in the winter?

SD:

Sleeping with a humidifier in your bedroom can help to add moisture back into the dry winter air. I use a humidifier all year, but it's especially helpful in the winter when you have the heat on and the air is more dry overall.
"Exfoliation is something a lot of people are nervous about in the winter, but it's a really important part of overall skin health."
RI:

Is it true that the order in which one applies their products can have an impact on their skin's hydration retention?

SD:

In general, you should always apply products thinnest to thickest. At night, I recommend cleansing, applying your treatment product (such as a retinol) and then following that up with a hydrating hyaluronic acid serum and a great moisturizer for your skin type. The hyaluronic acid helps to deeply hydrate and plump up the skin and the moisturizer will help to seal in all of that hydration.

RI:

This may sound strange, but I find that some hyaluronic acid products can make my skin feel more dry. What am I doing wrong?

SD:

It's not that hyaluronic acid dries out your skin; it's just that it attracts moisture from its surroundings, and if the air is dry, there isn't anywhere for it to draw moisture from. It goes without saying, but if you're in a very dry area, your heater is on, there's no moisture in the air to hydrate your skin. This is why it's so important to follow up your HA serum with a great moisturizer for your skin type. It's important to use a hyaluronic acid serum that has multiple molecular weights so that it's penetrating and hydrating the skin at various levels.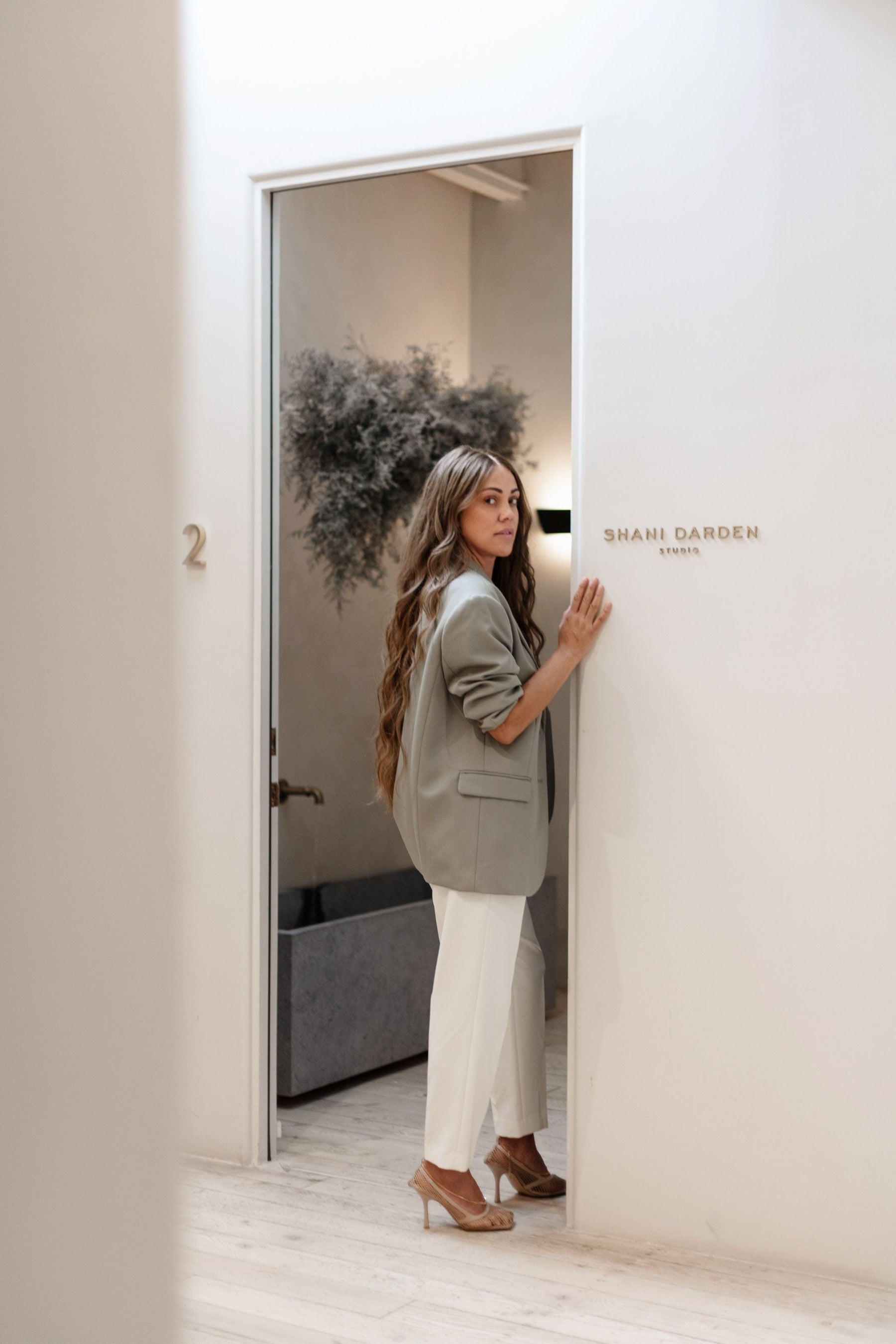 RI:

I've heard that the speed with which you apply your products can help or hurt your moisture levels. Is that true?

SD:

I don't typically wait too long between layers, except for with Retinol Reform. I like to let that one fully absorb so that I'm getting the full benefit of it. Additionally, with my Lactic Acid Serum, it's important to wait five minutes before applying moisturizer so that the lactic acid absorbs and you don't neutralize it while it's still absorbing. As mentioned above, it's best to apply hyaluronic acid serum and follow closely after with moisturizer to help lock in the hydration.

RI:

Skin steaming in the winter — friend or foe?

SD:

I use steam in all of my facials throughout the year without any issues. However, hot water can be very harsh on the skin, especially when the air is dry. I recommend showering and washing your face in warm water versus hot to keep it comfortable and limit irritation.

RI:

Last question: Are there any product or ingredient swaps that you recommend in the winter to prevent or reduce dryness?

SD:

The biggest thing is finding the right moisturizer for your skin type! For dry skin types I recommend moisturizers with lipid-repairing ingredients like ceramides, peptides and hyaluronic acid to deeply hydrate and nourish the skin. Beyond that, if you're using all of the right products for your skin type, you shouldn't need to change up your routine too much.
"...hot water can be very harsh on the skin, especially when the air is dry. I recommend showering and washing your face in warm water…"
Shop Bestsellers
---
---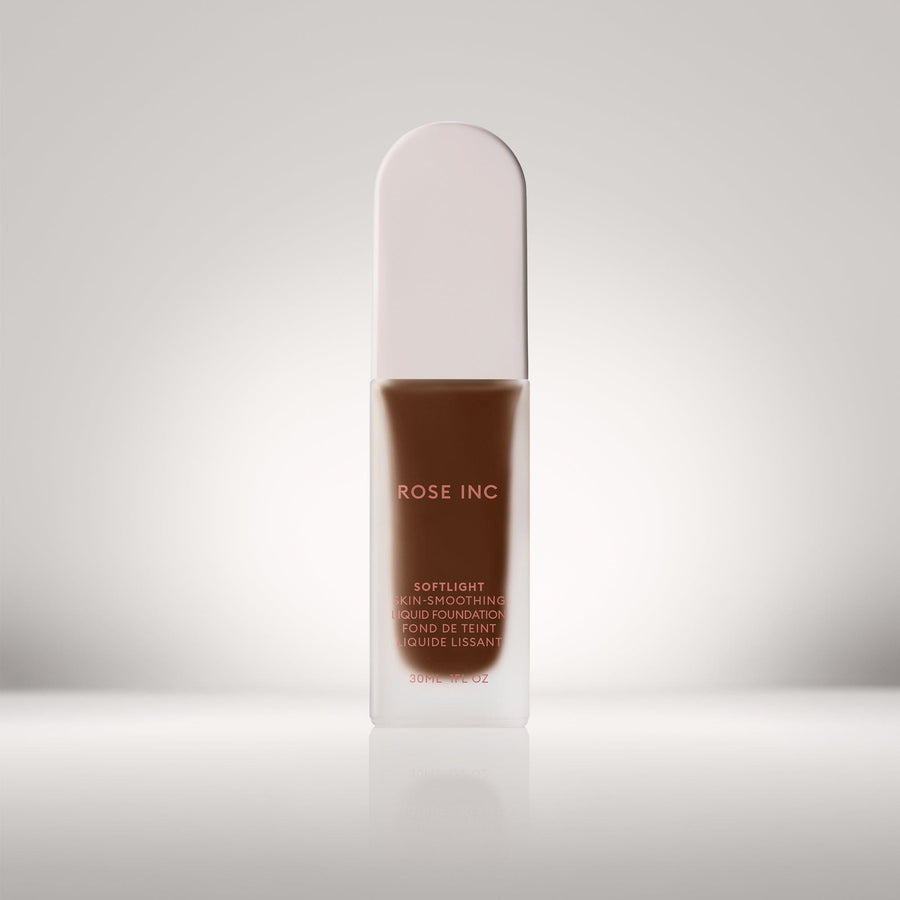 31N
Deep with Neutral Undertone
30W
Deep with Warm Red Undertone
29N
Deep with Neutral Red Undertone
28W
Deep with Warm Golden Undertone
27C
Deep with Cool Red Undertone
26N
Deep with Cool Red Undertone
25W
Deep with Warm Golden Undertone
24W
Medium-Deep with Warm Olive Undertone
23C
Medium-Deep with Cool Pink Undertone
22N
Medium-Deep with Neutral Undertone
21W
Medium-Deep with Neutral Undertone
20N
Medium-Deep with Neutral Golden Undertone
19N
Medium-Deep with Neutral Undertone
18W
Medium-Deep with Warm Golden Undertone
17C
Medium with Cool Pink Undertone
16W
Medium with Warm Olive Undertone
15N
Medium with Neutral Golden Undertone
14W
Medium with Warm Peach Undertone
13N
Medium with Neutral Undertone
12C
Medium with Cool Neutral Undertone
11W
Medium with Warm Golden Undertone
10N
Light-Medium with Neutral Olive Undertone
9W
Light-Medium with Warm Peach Undertone
8N
Light with Neutral Undertone
7C
Light with Cool Pink Undertone
6W
Light with Warm Golden Undertone
5N
Light with Neutral Undertone
4W
Light with Warm Golden Undertone
3N
Fair with Neutral Undertone
2N
Fair with Neutral Olive Undertone
1C
Fair with Cool Pink Undertone
31N
Deep with Neutral Undertone
Softlight Skin-Smoothing Liquid Foundation
Medium Coverage, brightening, balancing
Current price: $54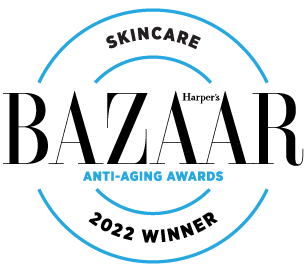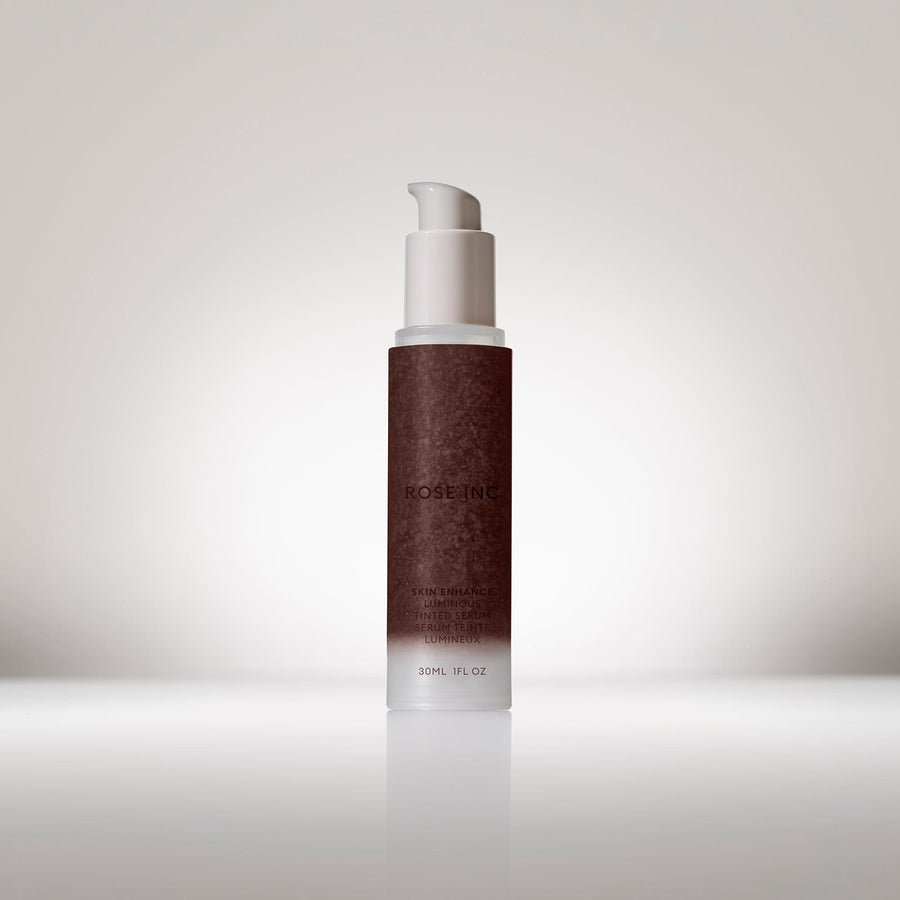 140
Very Deep Skin Tone/Red Undertone
130
Deep Skin Tone/Neutral Undertone
120
Deep Skin Tone/Red Undertone
110
Deep Skin Tone/Golden Undertone
100
Medium Deep Skin Tone/Golden Undertone
090
Medium Deep Skin Tone/Olive Undertone
080
Medium Tan Skin Tone/ Peach Undertone
070
Medium Skin Tone/Peach Undertone
060
Medium Skin Tone/ Neutral Undertone
050
Medium Skin Tone/ Pink Undertone
040
Light to Medium Skin Tone/ Neutral Undertone
030
Light Skin Tone/ Warm Golden Undertone
020
Light Skin Tone/Warm Peach Undertone
010
Fair Skin Tone/ Cool Pink Undertone
140
Very Deep Skin Tone/Red Undertone
Skin Enhance Luminous Tinted Serum
Sheer Coverage, illuminating, hydrating
Current price: $49