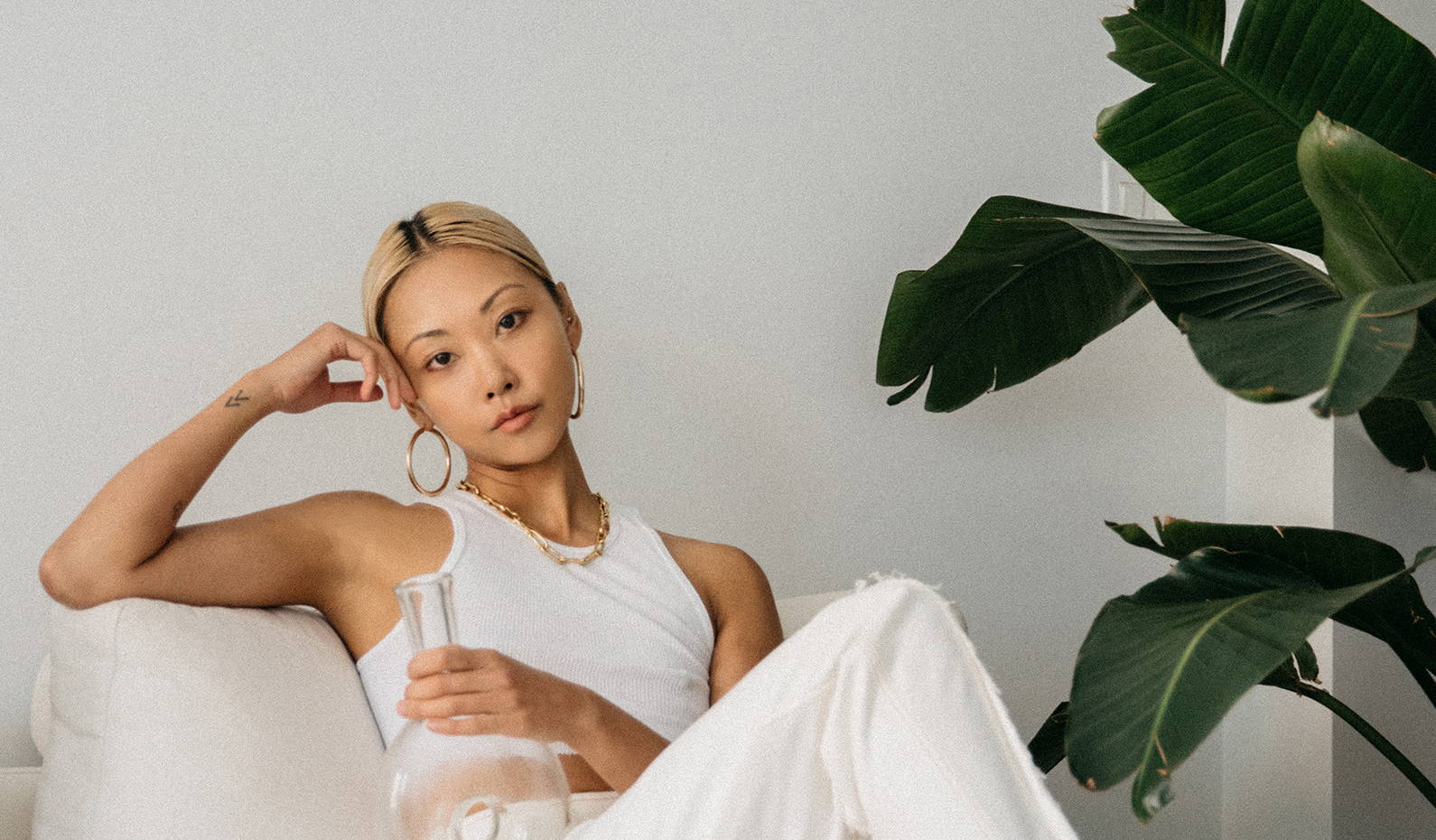 10 / 25
A decade ago, Vanessa Hong started a blog to document her love of fashion. At the time, the fashion industry was only beginning to warm up to digital coverage—remember, this is before Instagram—and Hong hadn't planned to turn blogging into a career. But The Haute Pursuit quickly picked up a loyal audience, and the style world began to take notice. Now, she's a influencer and podcaster who's become a staple of countless front rows—but if you ask her about her relationship with the industry, well, it's complicated. Here, Hong reflects on change, clean beauty, and authenticity in the age of hashtags.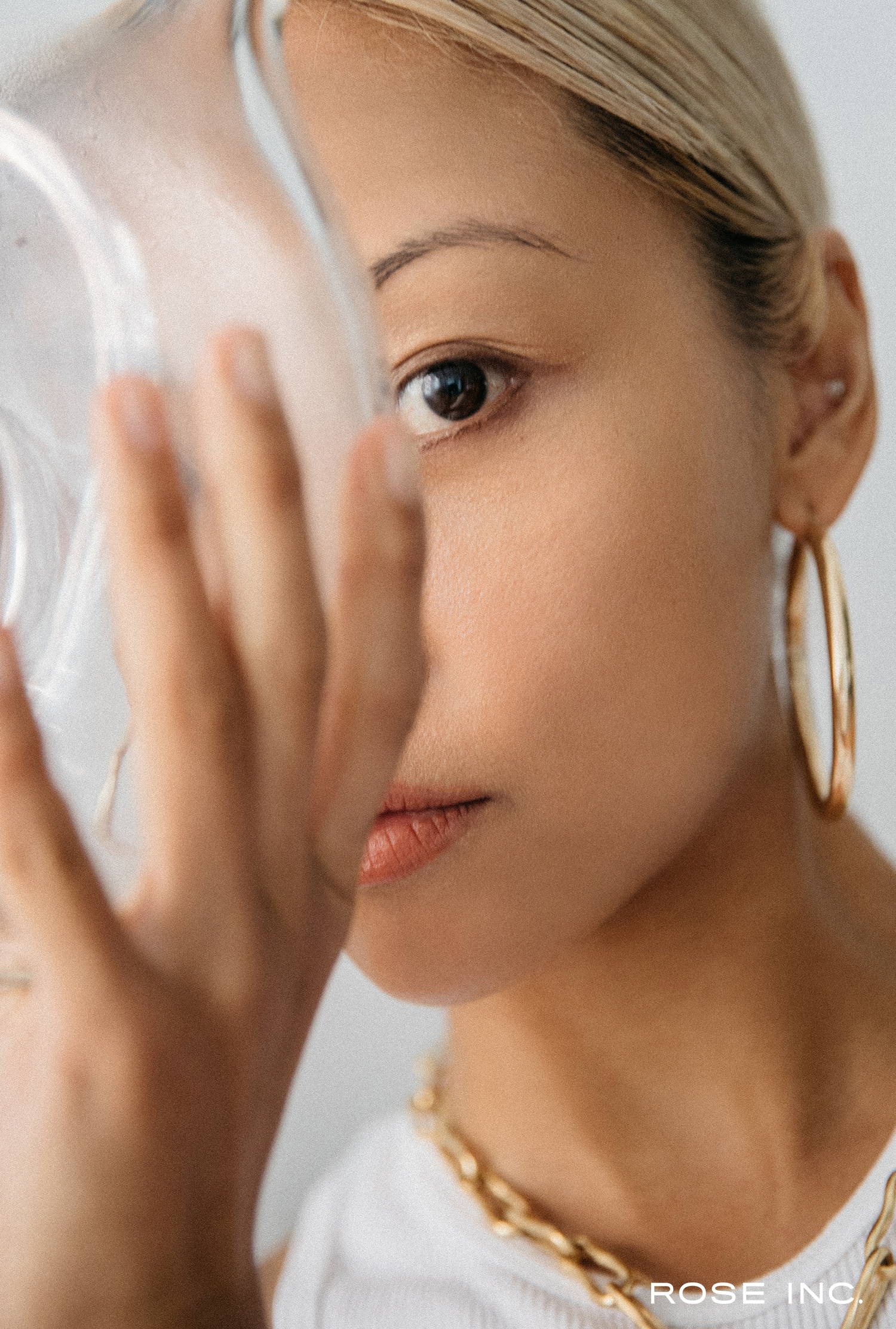 RI:
You've had a blog for almost 10 years, right?
VH:
I think it's been 10 years-plus, now, actually. I've kind of lost track of time.
RI:
Haven't we all. What has been the biggest change since you started blogging?
VH:
When I first started, it was really a hobby. I don't come from a fashion background other than being a great lover of it. I was pre-med in school. At my first job out of uni, a friend encouraged me to start a blog. Back then, it was a real community. There weren't a lot of us, and now it has become something entirely else. Now people have moved off the website platform, and everyone just has Instagram accounts, and that's how they're connecting with their readers and subscribers.
RI:
You know that Diane Vreeland quote, "The eye has to travel"? We don't really have to anymore because of how much imagery we consume on Instagram. How do you renew your creative inspiration when we're in a flood of visuals?
VH:
That's a great description. I would add that, in addition to a flood of images, it's also a flood of ubiquity. That's a buzzkill for anyone that is in the creative realm—not only in fashion, but in food, interior design, any kind of creative expression. For me, the only way to feel inspired and to even have the desire to post something is just really stepping away from the platform.
RI:
Instagram always looks really put together and glamorous. How do you balance that beauty and aspirational aesthetic with being real and sharing your real, human side?
VH:
I hate to sound all gloom-and-doom, but I think even the idea of authenticity and transparency has been co-opted by social media as another way to Increase followers. Let's just be perfectly honest: Being fully transparent or trying to show a part of the "real" me is still going to be done through a filter. That's why I've never aspired to be a personality. The reason I started is genuinely because I love fashion and then that evolved into styling clothes, taking photographs, and working with other artists.
It's different for everybody. But again, that's something I have a complicated relationship with, because nothing is truly authentic on there. It's just maybe a little more authentic than something else that we portray. I have such a complicated relationship with Instagram and what I do, because I feel like as influencers, as the name suggests, we influence a mass amount of people. So we really have a responsibility to tell people that at the end of the day, this was all fake. None of this is really real. But this is kind of the ecosystem that we've all been thrust into, and we all need to continue making money. We all need to continue moving with the times and I don't really know where anybody's going to go.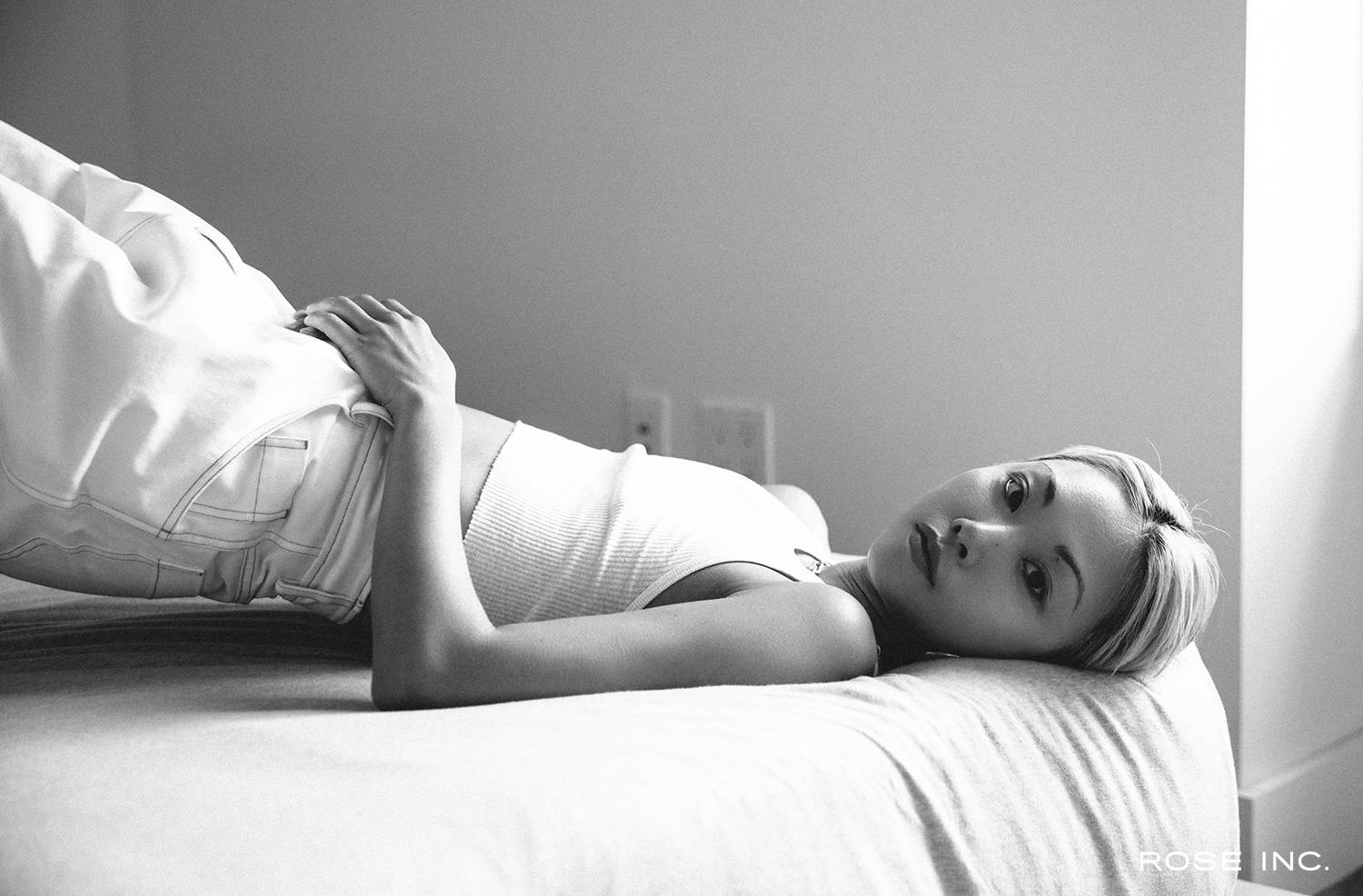 i have a complicated relationship with what i do.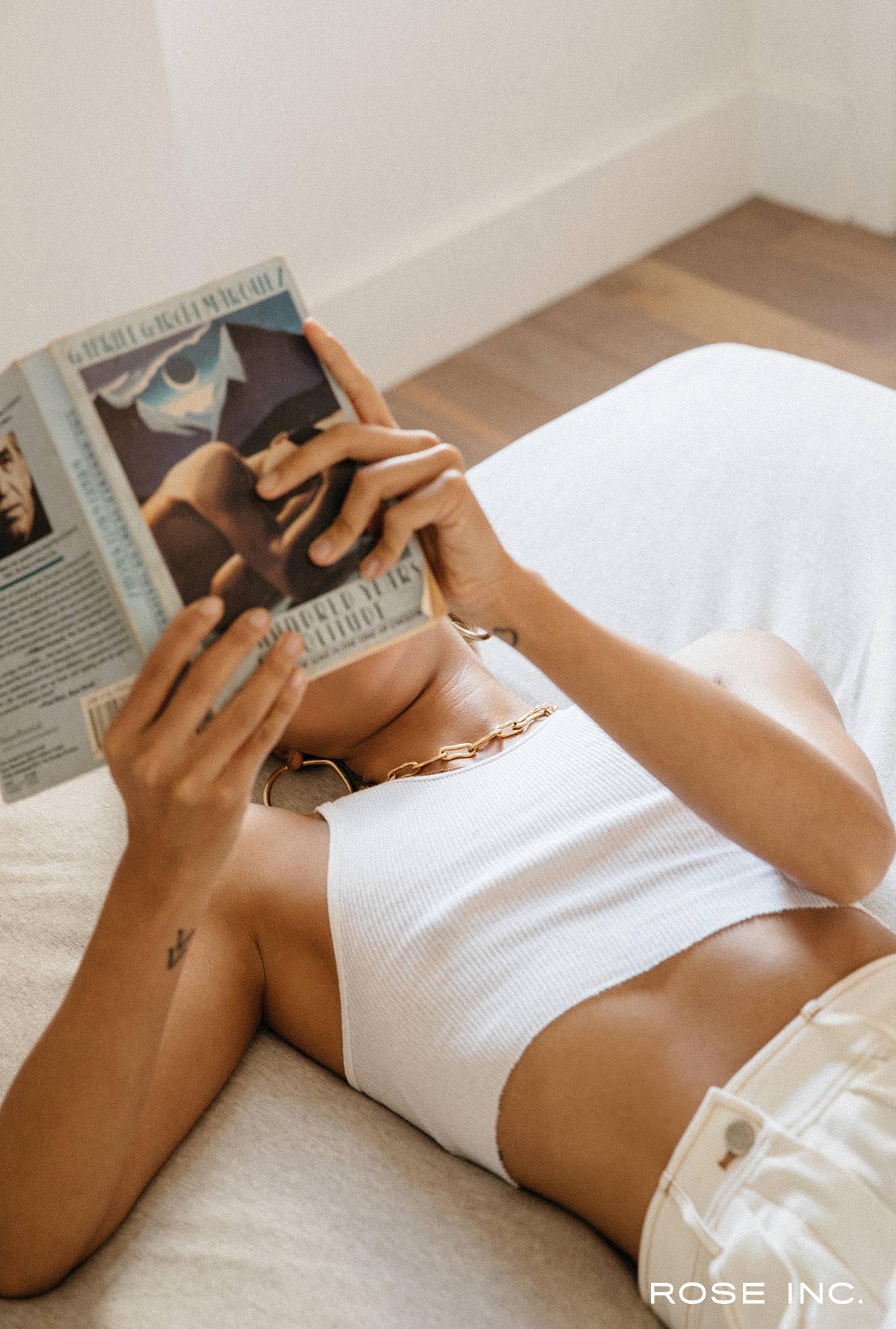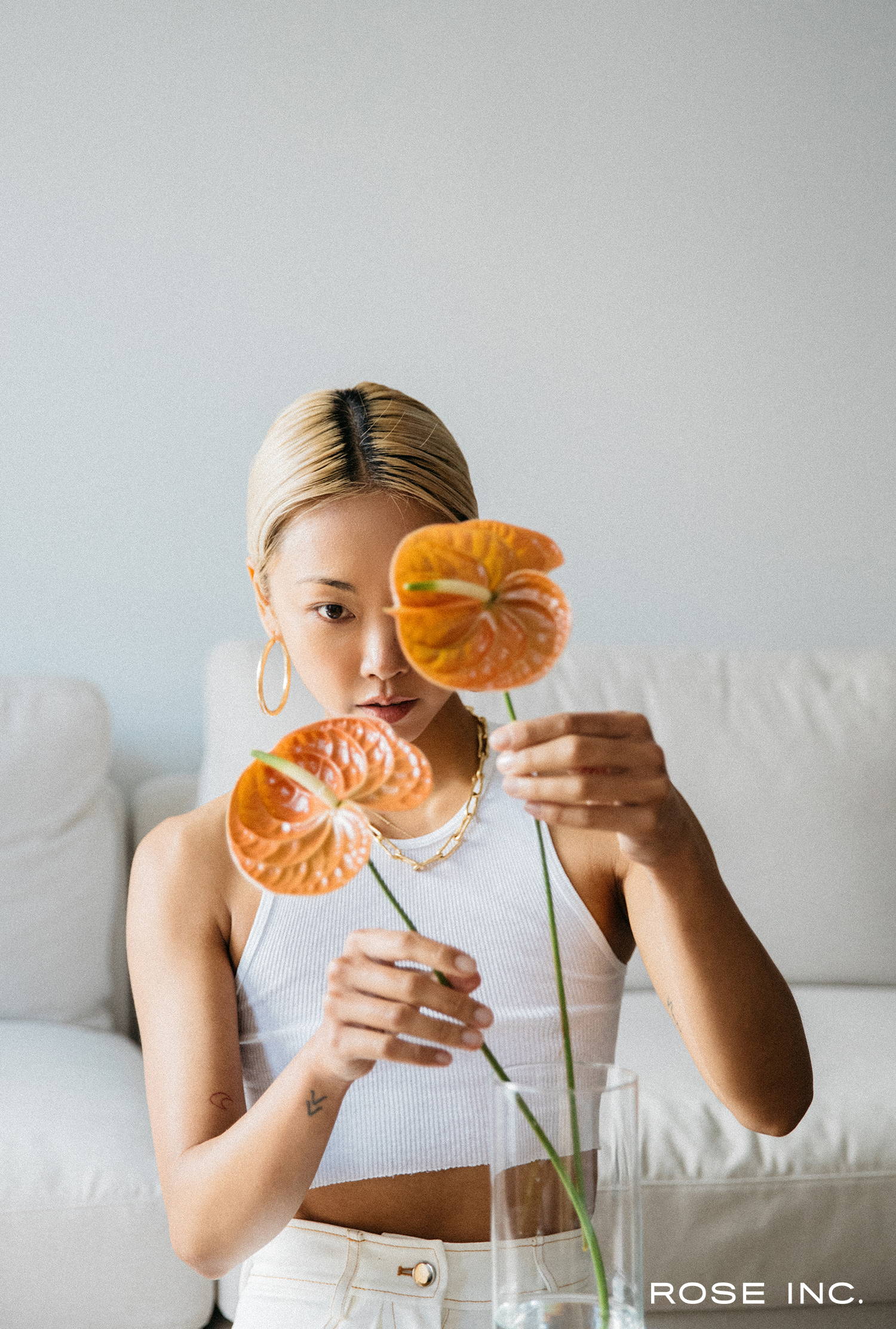 RI:
Have you read Jia Tolentino's book Trick Mirror?
VH:
No, I haven't, but I've heard of it.
RI:
She talks about how trying to transmit authenticity is performative simply because of the nature of social media.
VH:
It really is, right? We literally live in a world of hashtags and trends now. You can't really label it as being authentic if being authentic is suddenly a trend. Everyone's talking about therapy and acne—and I'm not devaluing those things, because they're deep—but I don't know. I watch people and suddenly I start seeing all these trends of people being transparent and authentic. I don't really know how one does that authentically, I guess.
RI:
Is authenticity still something we can achieve offline, though?
VH:
Yeah, of course. Every day, I try to live as authentically as I can. My social media life and the life that pays me, essentially, is one very small part of my life. I'm usually in bed by 9:30. I read two hours every night, I do yoga every day, I meditate and I try to live as much of a life offline as I can. That's the balance that I'm able to bring to my work.
RI:
That's healthy. From a fashion perspective, what feels modern? What gets you excited?
VH:
Again, it's very rare that I find interesting things now. It's that ubiquity thing, because everybody makes cool stuff now, right? The rate of ideas is just getting faster and faster, and there are so many channels through which people can access good style. What excites me is what has always excited me: the smaller designers, the ones funding their own projects and doing their own thing.
RI:
You've talked about sustainability and fashion before. Has your perspective on fashion shifted as you've been thinking about sustainability?
VH:
Maybe, like, a nanometer. It hasn't shifted fast enough. Again, this is why I have a complicated relationship with what I do. I basically get paid to collaborate with these brands that produce a lot of clothing. I always tell people that we're looking at the sustainability problem the wrong way, because you can't fix sustainability by making more stuff, right? We all know fashion is a huge polluter, yet there's a new brand that springs up every second.
This is my gripe with fashion. As progressive and forward-leaning as the industry is, it's extremely slow—whether it be diversity of people in the office or having a proper sustainability officer at a company. Unfortunately, we're living in a time where everyone thinks that we're never going to run out of resources. Fashion is no different than any other industry that's turning a blind eye. Putting "feminist" or "environmentalist" on a T-shirt, or telling us that these two T-shirts are made of recycled pop cans doesn't change what's actually happening. You're not an activist by just putting something up on your feed.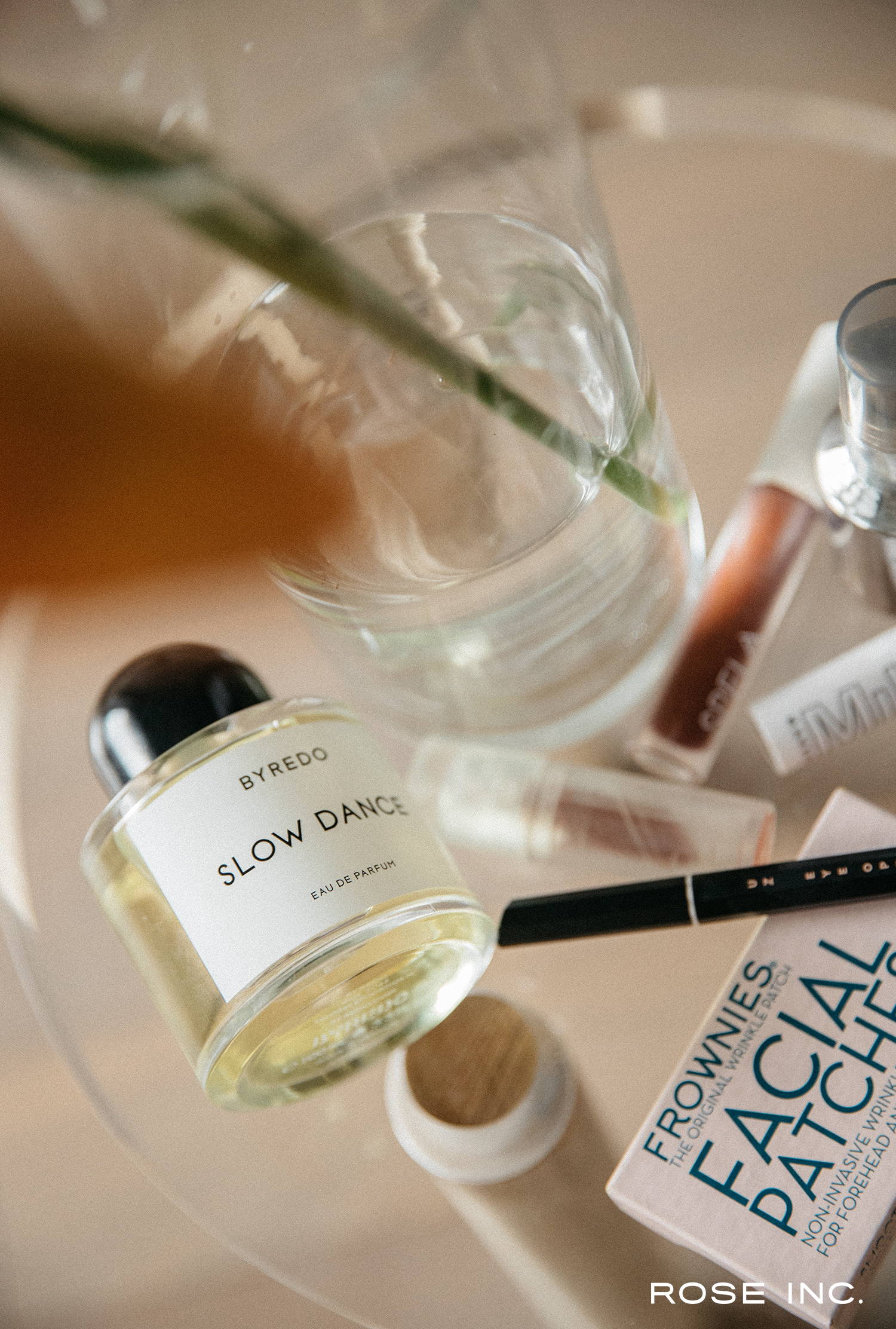 never apologize for anything.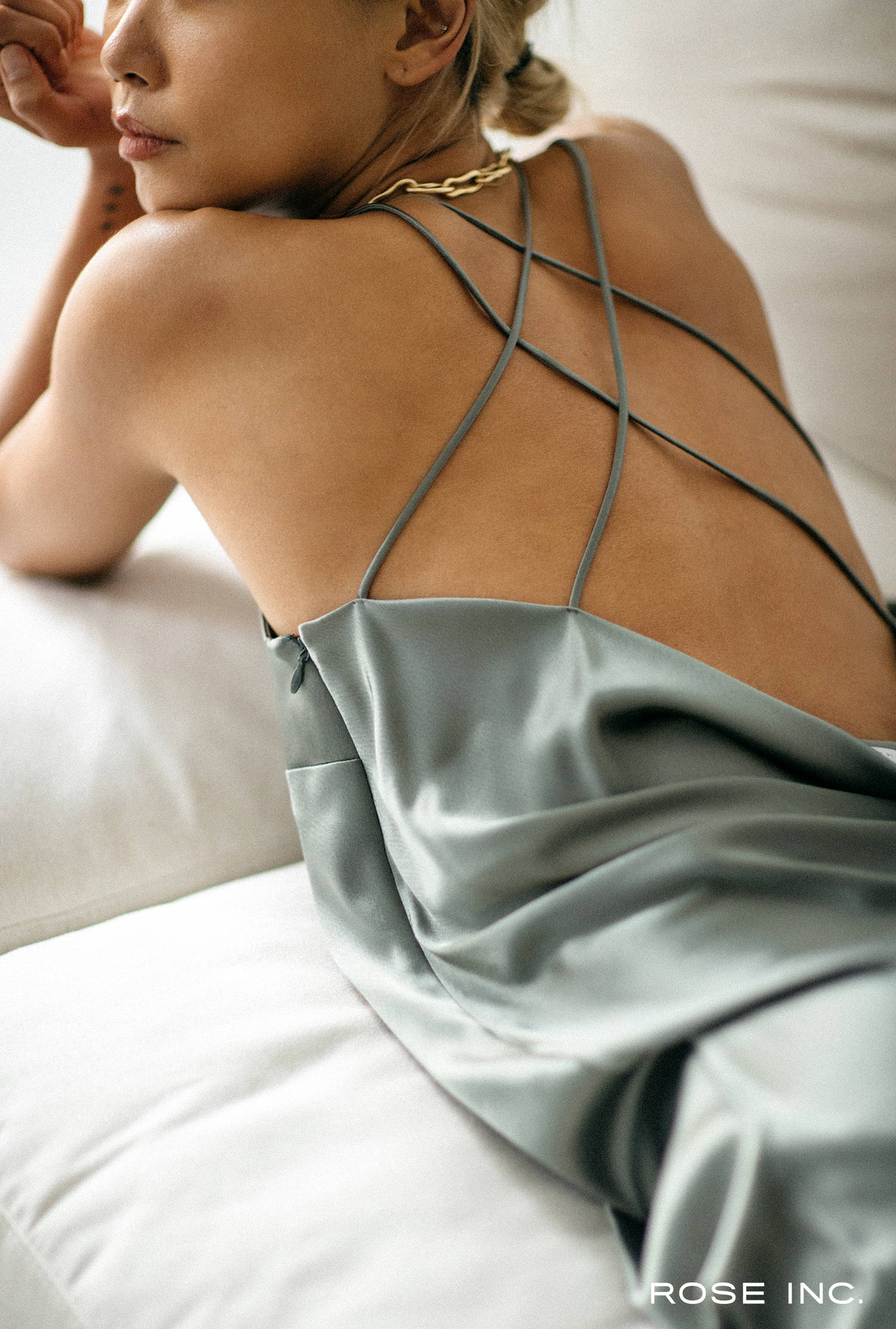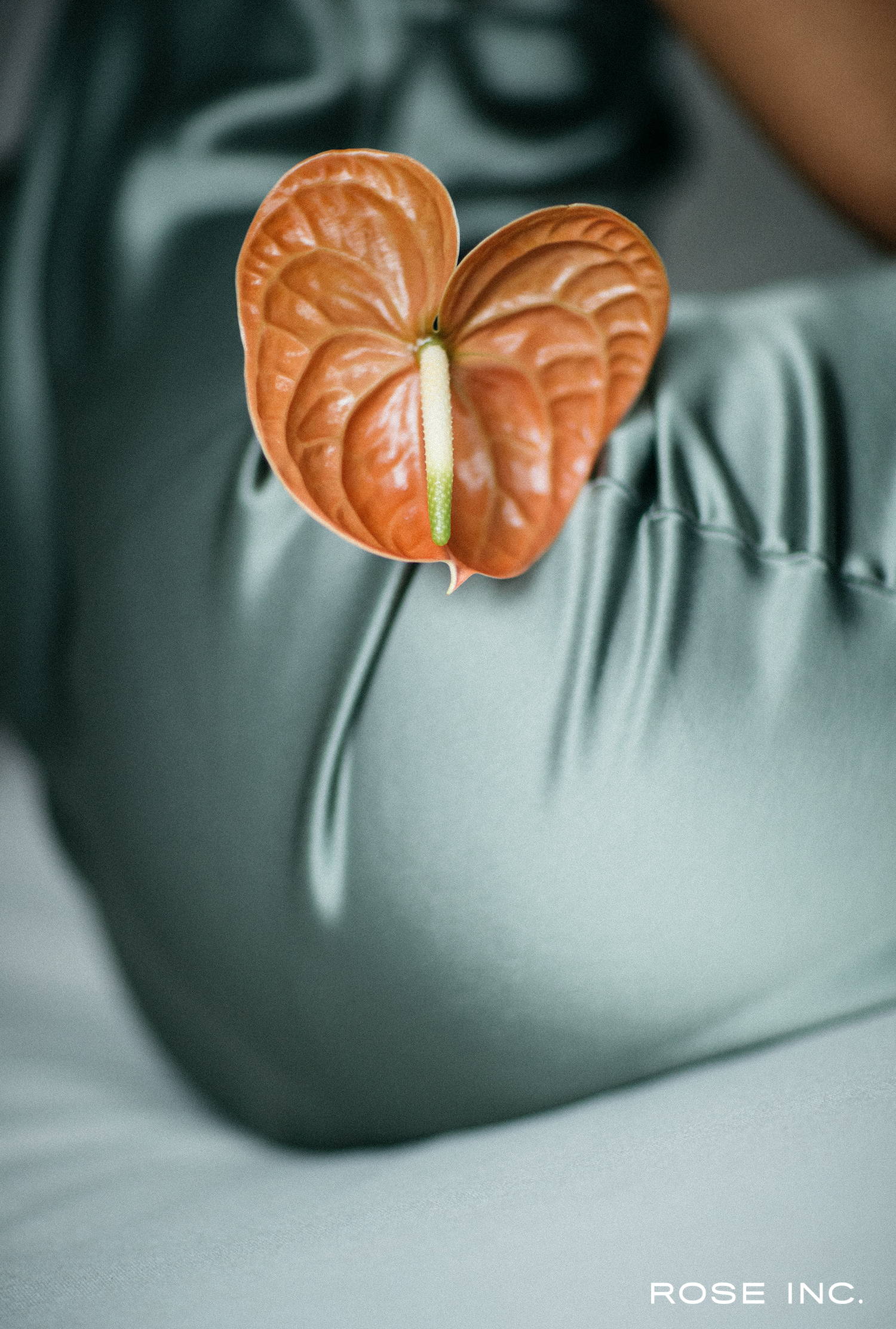 RI:
On a much lighter note, I want to ask you about your hair. Platinum is not low-maintenance.
VH:
No, it's not. But look, I remember when I used to have long brown hair and I used to use a curling iron to try to get waves. I color my hair every four or five weeks and I process in an hour because my colorist uses this clay-based bleach. I don't do anything else in between. I air-dry it. The secret to maintaining great blond hair is just not washing it that much.
RI:
Do you use any specific products to wash or style?
VH:
I use the shampoos from Intelligent Nutrients, which I love because they're all organic, and cruelty-free and they just work really well. I think Christophe Robin has the best purple [mask] on the market.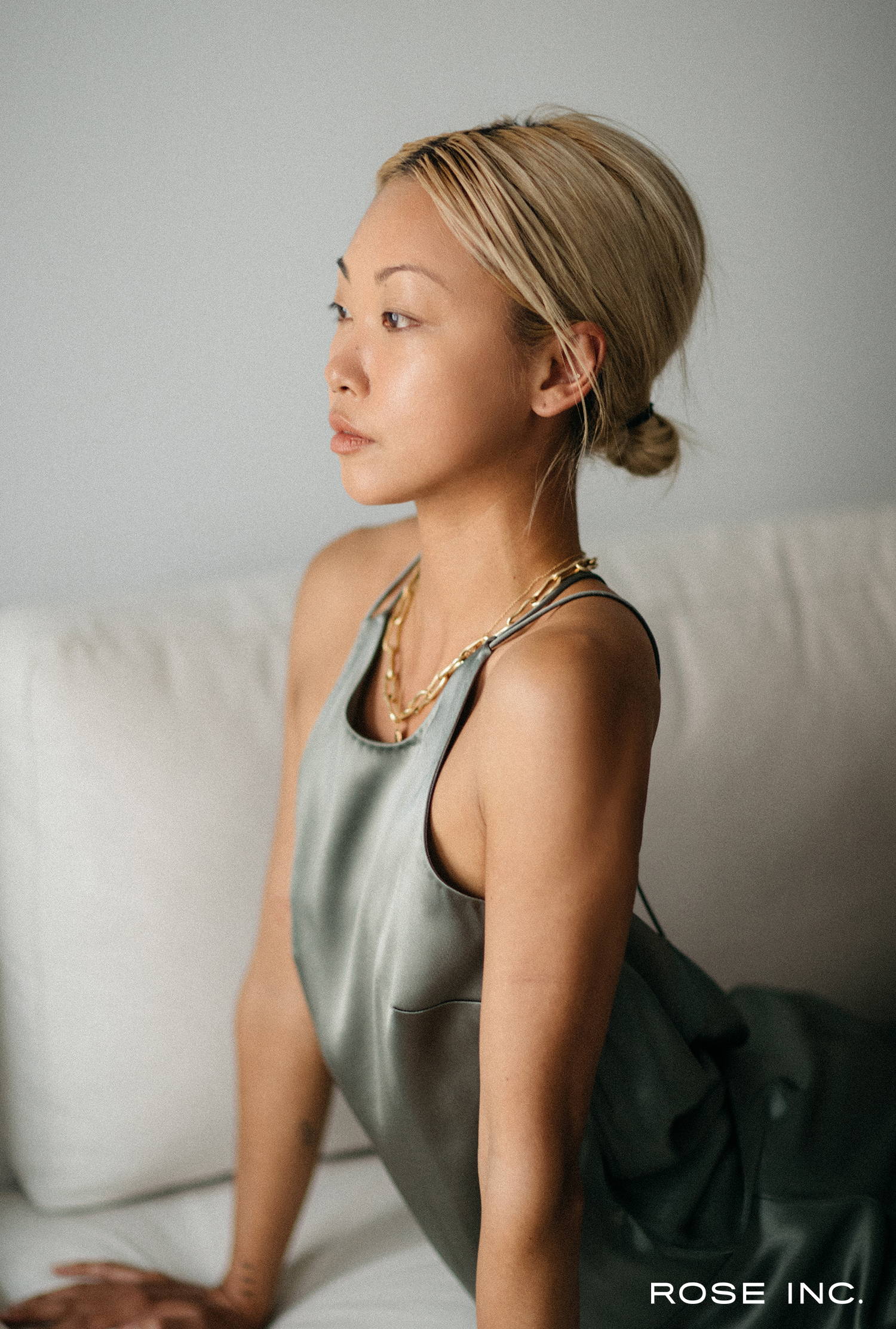 RI:
Do you prefer clean beauty?
VH:
Yes, and with my makeup, too. The only time non-clean makeup touches my face is when I'm on set, because I can't demand that everybody use certain products. Everything that I use is as natural as possible. I find most of my products from Credo, which is female-operated and has a stringent vetting process, so I trust everything in there.
RI:
What are your hero products for skin?
RI:
So if we were at dinner and you left the table, what would I find in your makeup bag if I rudely snooped?
VH:
An Intelligent Nutrients shea butter lip balm. A concealer and foundation from this Canadian brand called Sappho—the products are clean and vegan, and I love them. For eyeliner, I usually use the Marc Jacobs pen, which is not clean beauty. That's one of the things that I haven't quite found a replacement for yet.
VH:
It's with this brand in New York called Lelet and Sara [Bieler Sasson], the founder and designer of the brand. Last year, I attended a Chanel show and was wearing an archival Chanel suit from the 1960s. My hairstylist put a bunch of little pearls and fake diamonds all around my head, like a constellation. Sara, who I didn't know at the time, had Net-A-Porter walk into her office and ask her to recreate it for them. So Sara called me, and we did a collaboration of sets.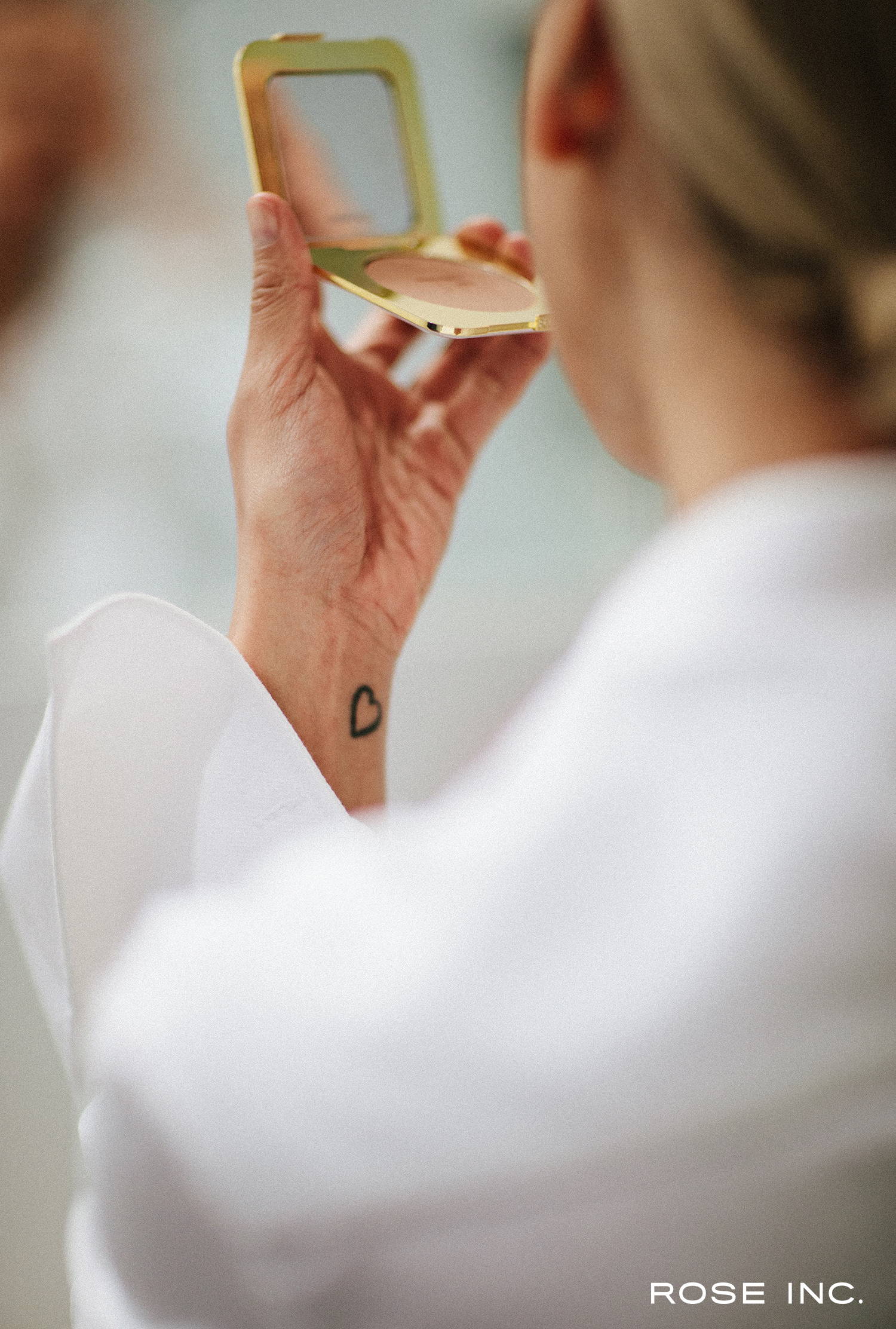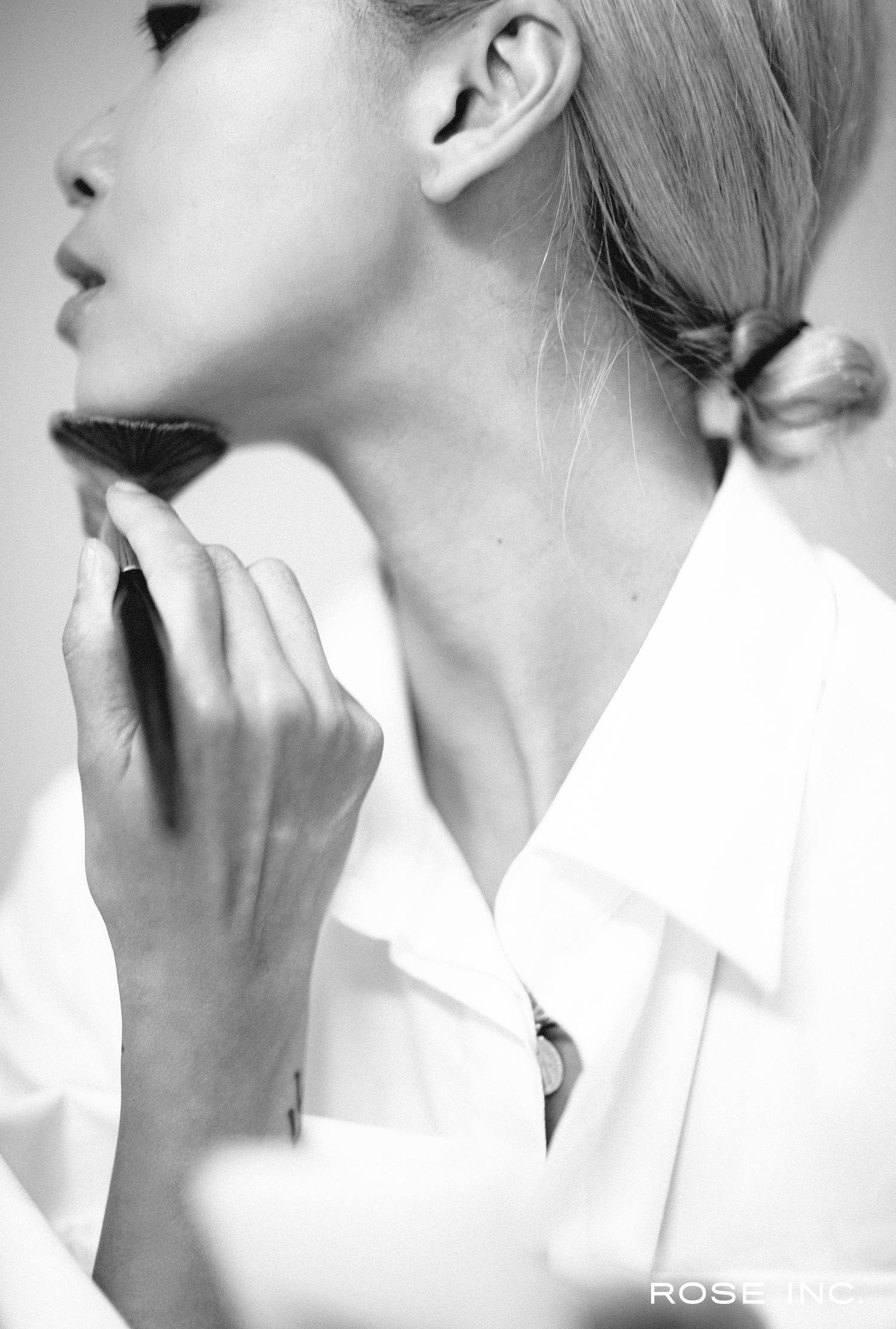 RI:
Where do you think fashion is going in the future? 
VH:
You know, I really hope more people of color or are going to get more high-visibility roles within the industry, whether it be as a designer or as a C-position like CEO or CMO. I think that will bring something to fashion that's been missing for so long. I also feel like we live in a very technology-powered world, and I definitely see more technology built into fashion pieces. And I hope we won't continue to make clothes at the same rate as now, because the planetary costs are just not worth it.
RI:
What is something you will never apologize for?
VH:
You bring up something interesting because I never like to apologize for anything. You should never apologize for who you are. As women, we're brought up in a culture where we're basically indoctrinated to want to apologize for everything—for being powerful or being sexy or being beautiful. We're just made to apologize for everything. My hope for all women out there is that we don't have to apologize for any part of who we are. We should never apologize for any of the dreams that we have. Never apologize for anything.