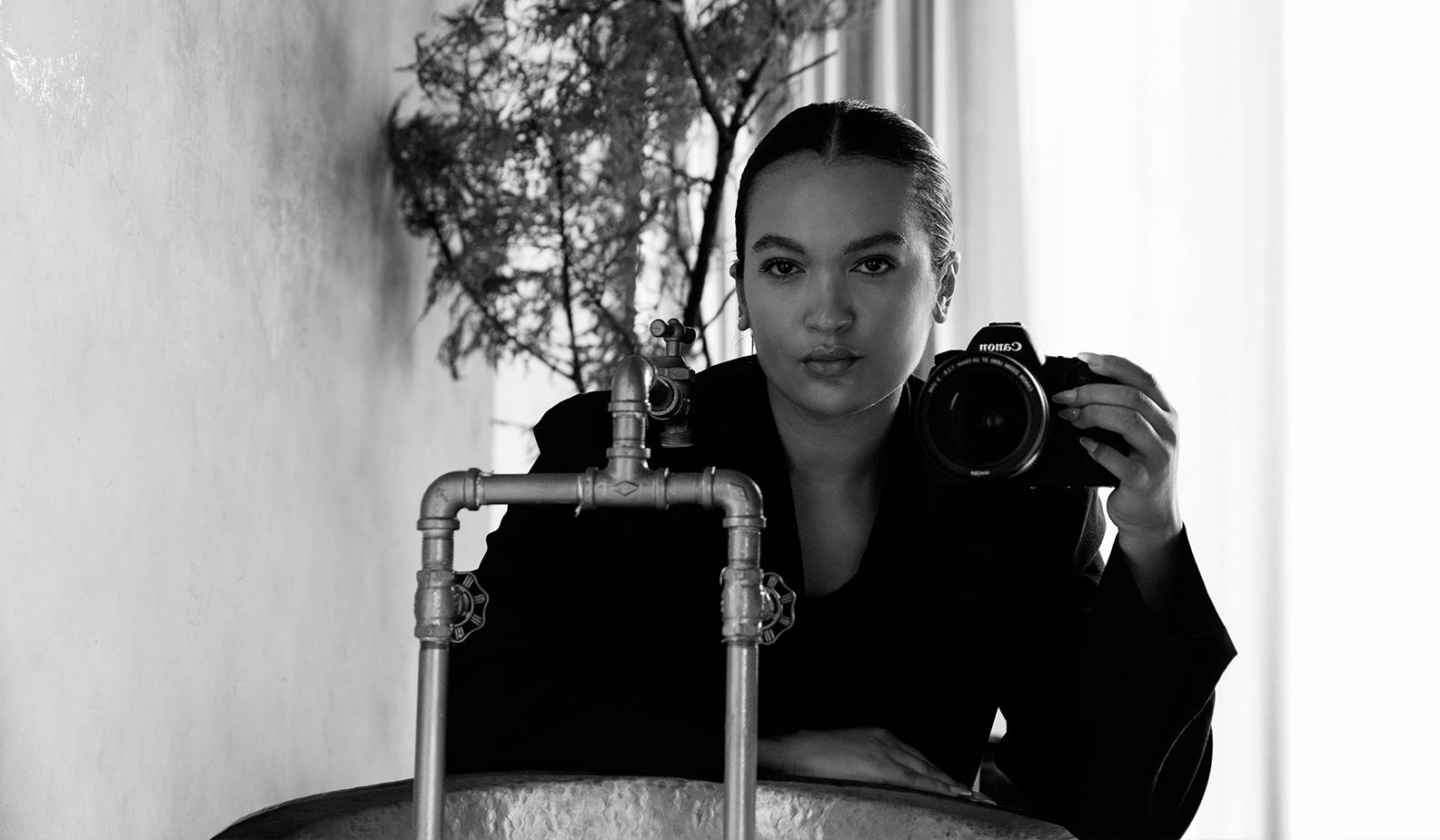 08 / 01
INTERVIEWS
Oumayma Elboumeshouli On Discovering Global Beauty Rituals
Everybody has a story about beauty. In Rose Inc.'s The Profile, some of the world's most intriguing people share theirs. In this intimate interview series, we get (virtually) up close and personal to explore their definitions of beauty and path to self-confidence. Featuring imagery shot through their own lens, The Profile presents these compelling personalities in a new light—one that illuminates their own journey, dreams, and desires while highlighting their unique relationship with beauty.
Artist, creative director, photographer, content creator, and entrepreneur — these are just a few of the monikers you'll see on Oumayma Elboumeshouli's CV. Whether she's in front of the camera or behind it, Elboumeshouli's gift for capturing the universal essence of beauty shines through in all of her work. Growing up in Amsterdam, yet rooted in her Moroccan heritage, Oumayma followed in her father's footsteps to train her eye for photography. "He really inspired my direction, pushing me when it came to photography and creativity," she explains. It's this shared passion that led her to share her work on social media.
We caught up with Oumayma virtually to discuss her evolving perspective on beauty, her new online beauty platform, Bo Exclusive, and her travel skincare routine.
RI:
The pandemic has changed everything. How did it impact you?
OE:
It certainly made us all different kinds of humans — we'd stopped caring about the small things and this really forced us to see things differently. If I'm being honest, it came when I needed it most. Personally, I wasn't sure what I was doing anymore. This industry is constantly going and it never stops, so it felt like the pandemic was good for all of us — to break and remind ourselves what it is we are doing. I'd had a tragic year before and so it helped me a lot, obviously affecting me negatively, but positively also. It was also an important time to realize how important friends and family are and that there is much more in our lives other than just us.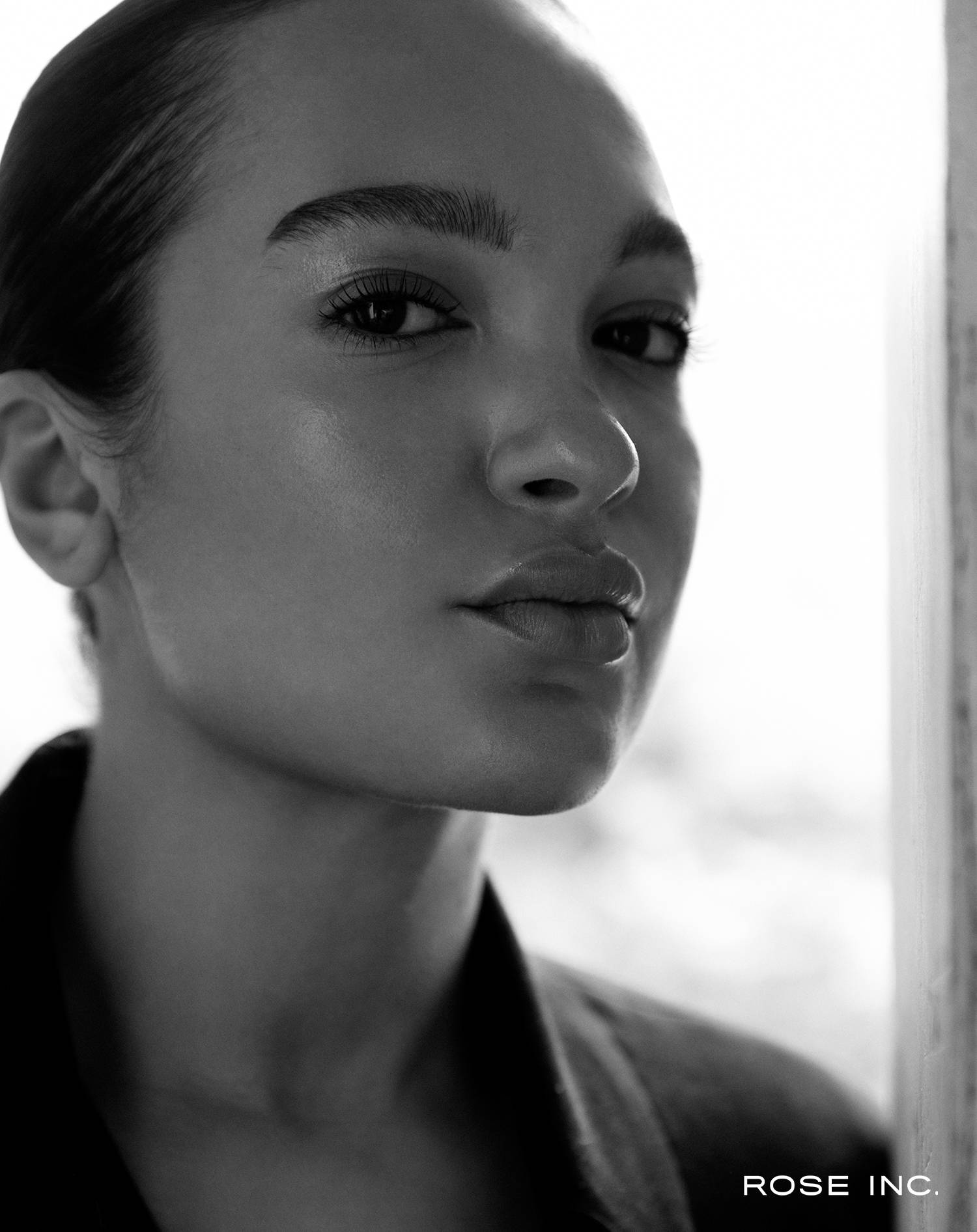 RI:
What have you learned about yourself over the past year?
OE:
I've really learned how to be creative in different ways. I'd started working on my own little studio at home and through that home creation the idea for a beauty platform evolved. Bo Exclusives is a platform that filters makeup products from all of your favorite creators and makeup artists. You can filter and find the exact cosmetic product you are after as well as see how it works on different skin tones. Whilst we are in the pre-launch phase, myself and my co-founder have also started our own production house where we work with brands on visual identity and campaigns.
RI:
When were you first aware of beauty and self-care?
OE:
Skincare has always been a huge part of my life from when I was younger and would visit my aunt who lived in Morocco. She worked at a pharmacy, so she really knew how to look after the skin and body. I would go to her room and see all of these beautiful products — that was something I really looked up to.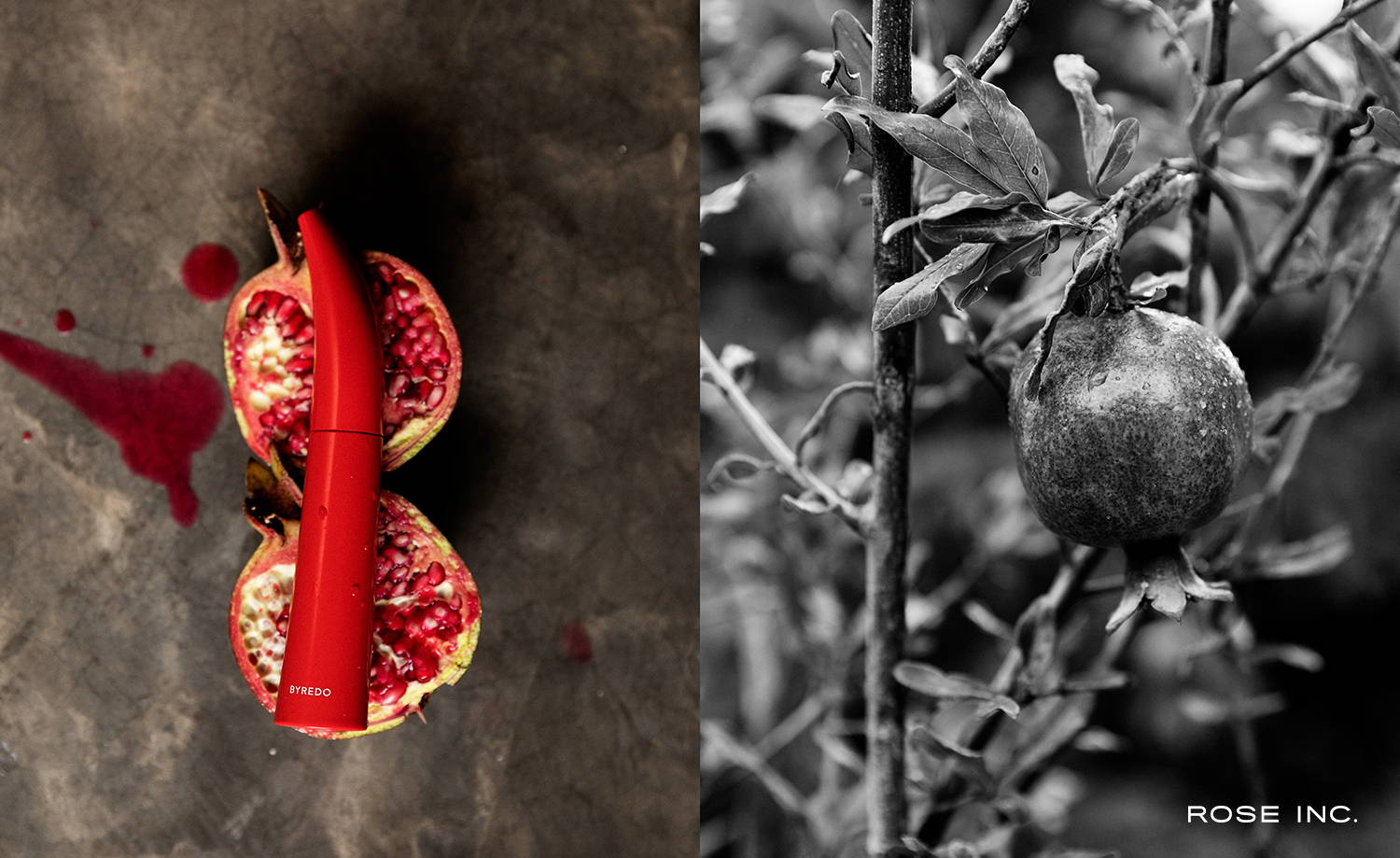 ...it was a beauty nightmare that turned into a beauty memory I treasure…
RI:
Any rituals from Morocco that you still treasure?
OE:
Oh, so many! It's a huge part of our lifestyle. We would go to the Hammam once a week and we would use African Black Soap, rose water, and argan oil to hydrate and moisturize my skin, hair, and body. I miss how it would make me feel afterwards.
RI:
What is your daily skincare routine?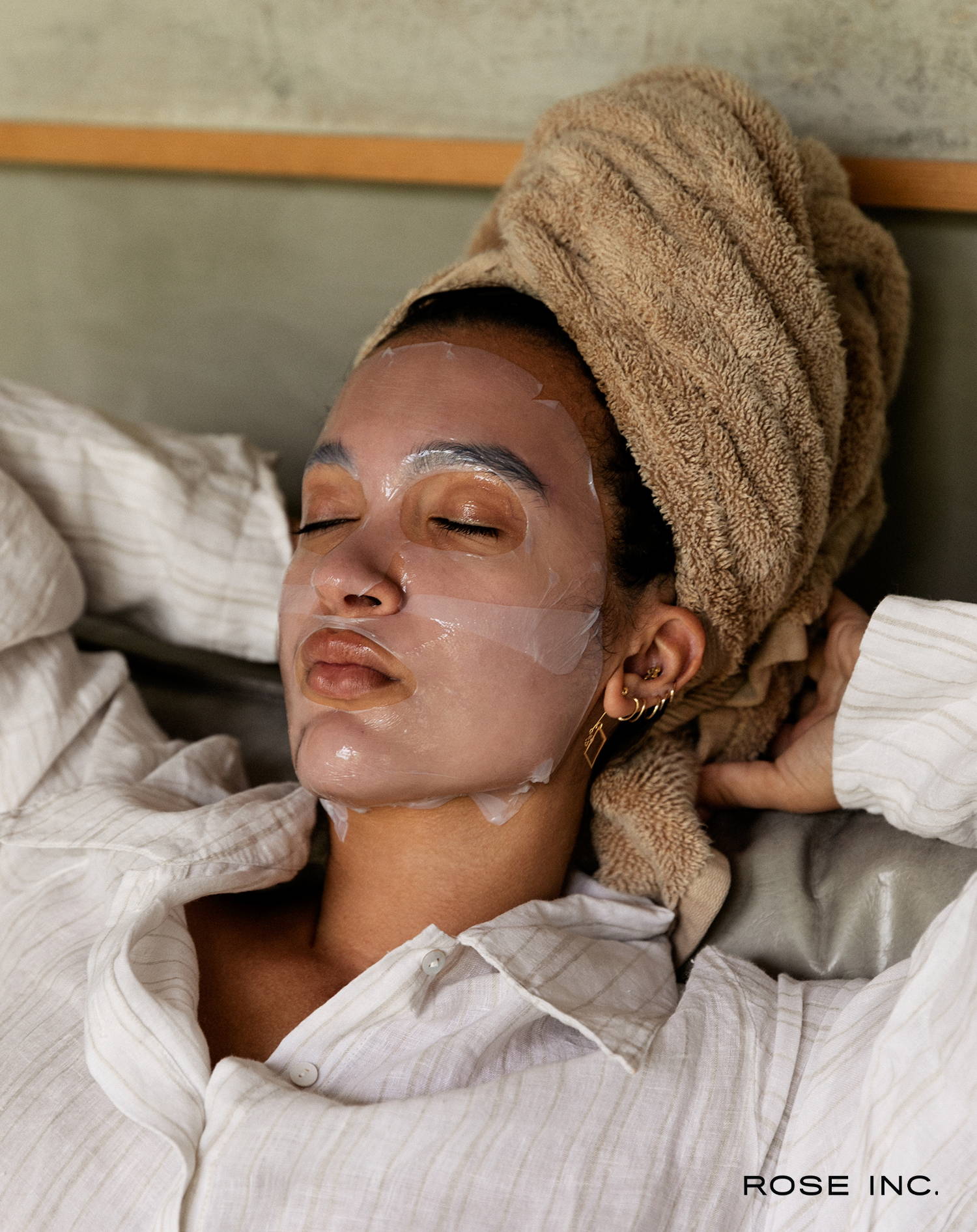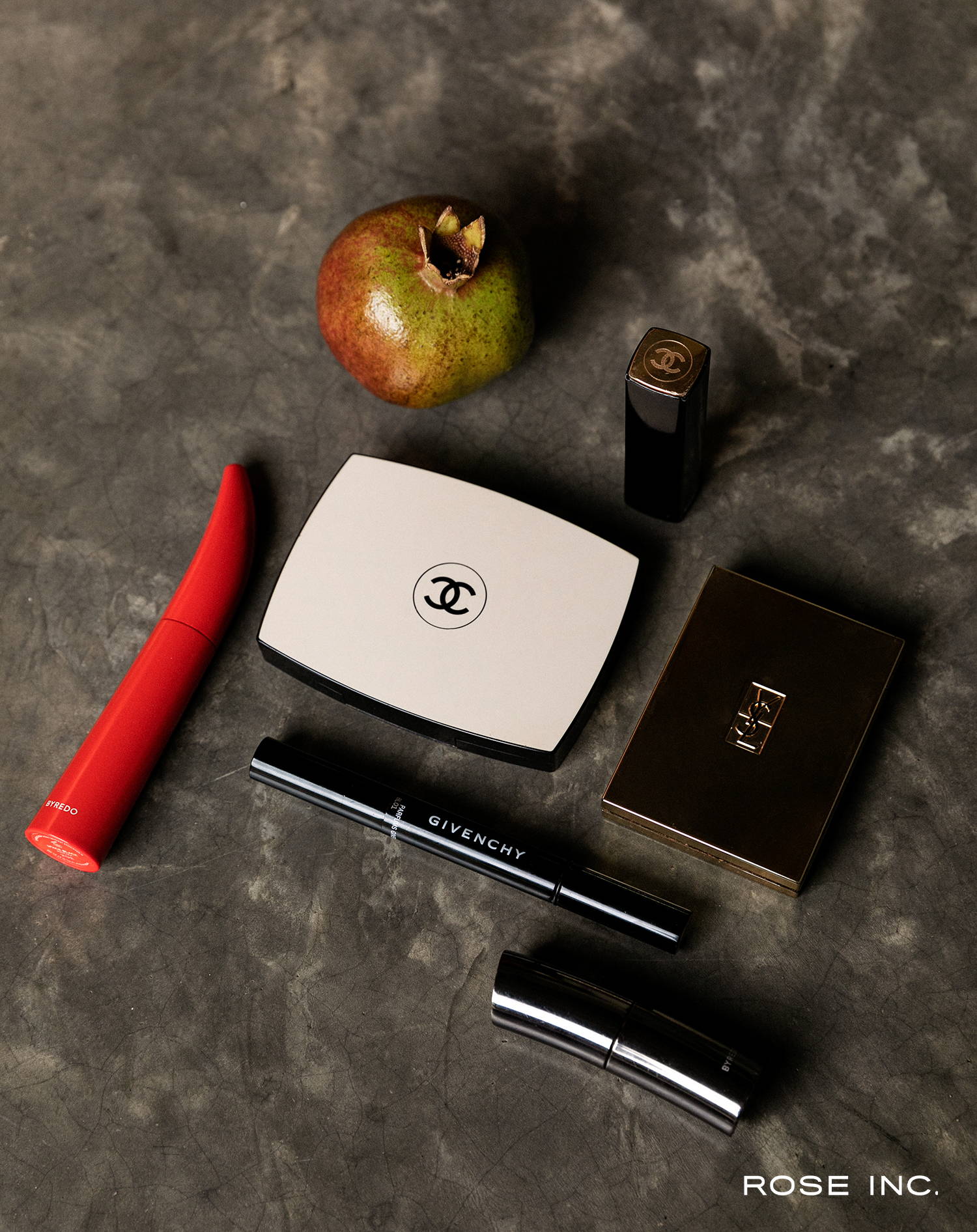 RI:
Your process is pretty streamlined.
OE:
Oh absolutely! I've watched the Vogue videos and celebrities sharing a 12- or 13-product routine and I think it's crazy — it's so much!
RI:
You travel the world for your job. What have the different places evoked in terms of beauty, inspiration, or your outlook?
OE:
I like to discover the beauty rituals in every country I travel to; it's so mesmerizing! But one thing I've noticed is how differently my skin reacts in every country. For example, in Mexico, it's perfect, but when I'm in the Netherlands, it's completely different. I really do think that it's down to heritage and where your skin feels the most comfortable in order to thrive.
Skincare has always been a huge part of my life from when I was younger and would visit my aunt who lived in Morocco.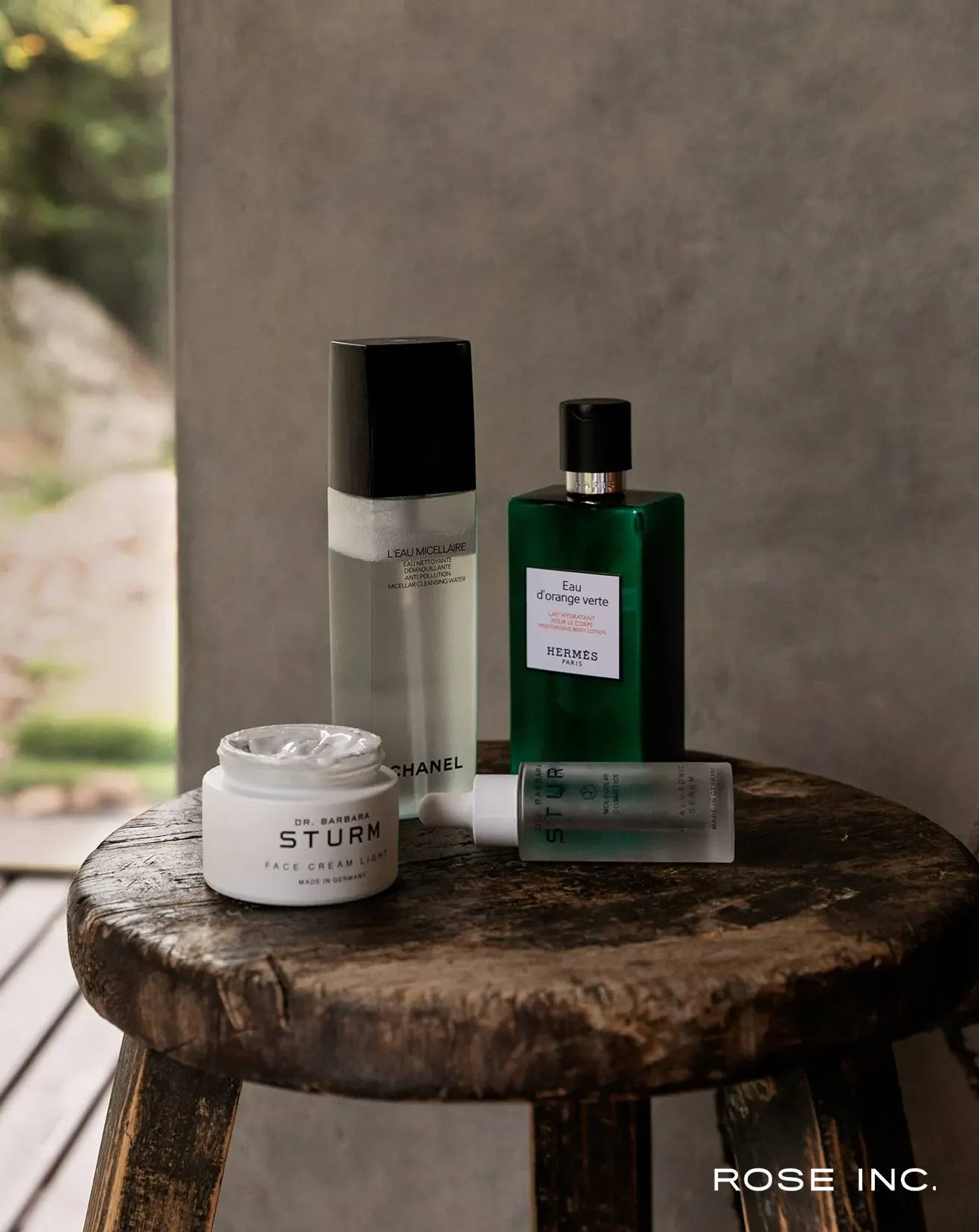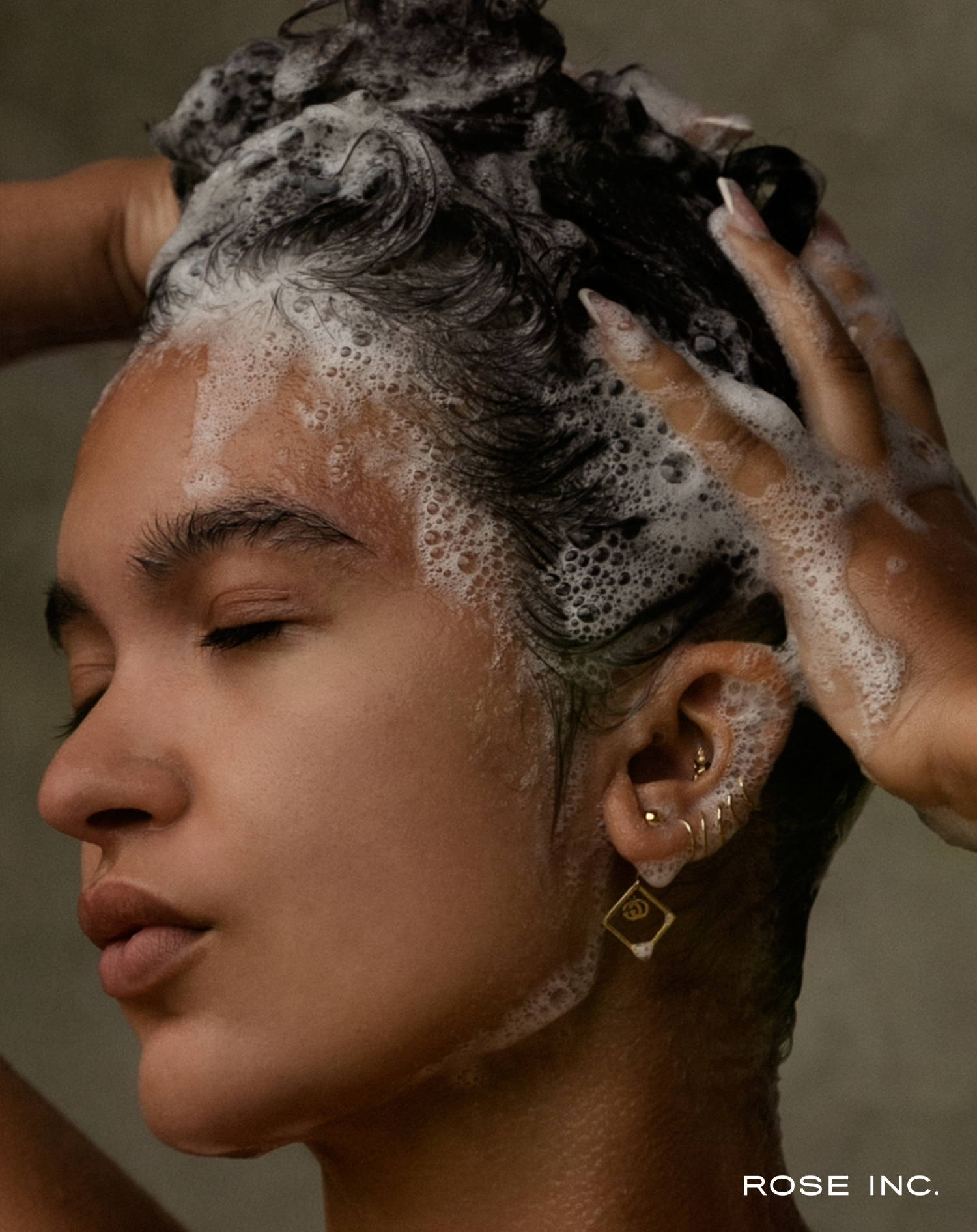 RI:
Do you have a favorite beauty memory?
OE:
Okay, so it was a beauty nightmare that turned into a beauty memory I treasure. As a young girl, I was forced to go with my mom to the Hammam... I remember she would literally put me on a chair and then she would hold me and start scrubbing my body like crazy. I swear I was crying because it feels like torture when you're a little but now I love it. You come out and ask why your skin is so radiant? It feels as if you've been re-born.
RI:
Have you learned any skincare or makeup application hacks?  
OE:
People say that my skin is very shiny and healthy-looking and the [reason] is tinted moisturizer, particularly the Tinted Moisturizer by Laura Mercier. It just gives the right amount of coverage without concealing anything.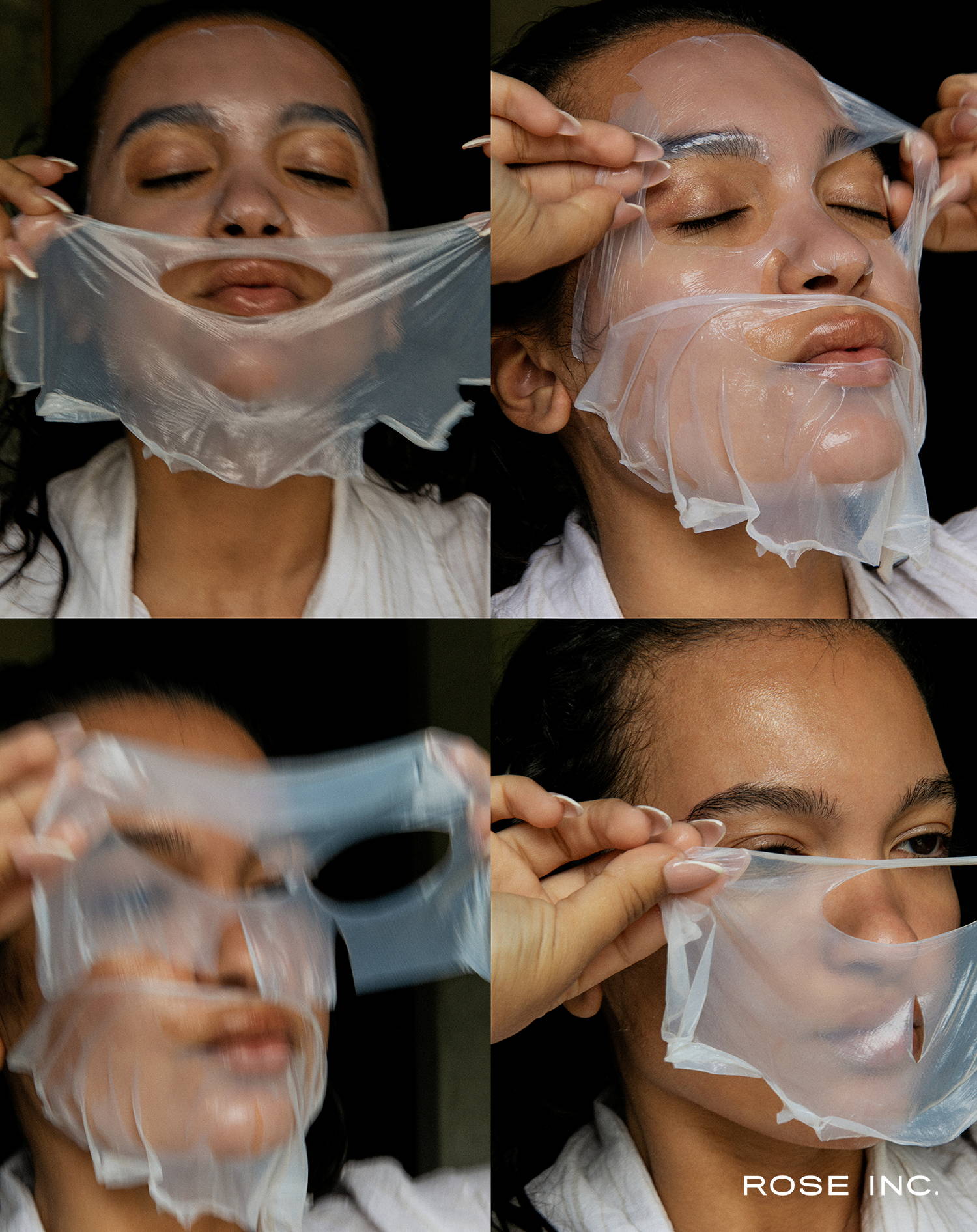 RI:
What are your plans for the future?
OE:
I'm starting to feel the pressure of getting married. It's a cultural thing and I'm just like, 'No, not yet!' But hopefully soon, one day. I also want to start contributing to fashion magazines, maybe an editor one day and continuing to build my art directing portfolio. Overall, I'm starting to feel like I'm edging towards these dreams and it's such a beautiful thing.