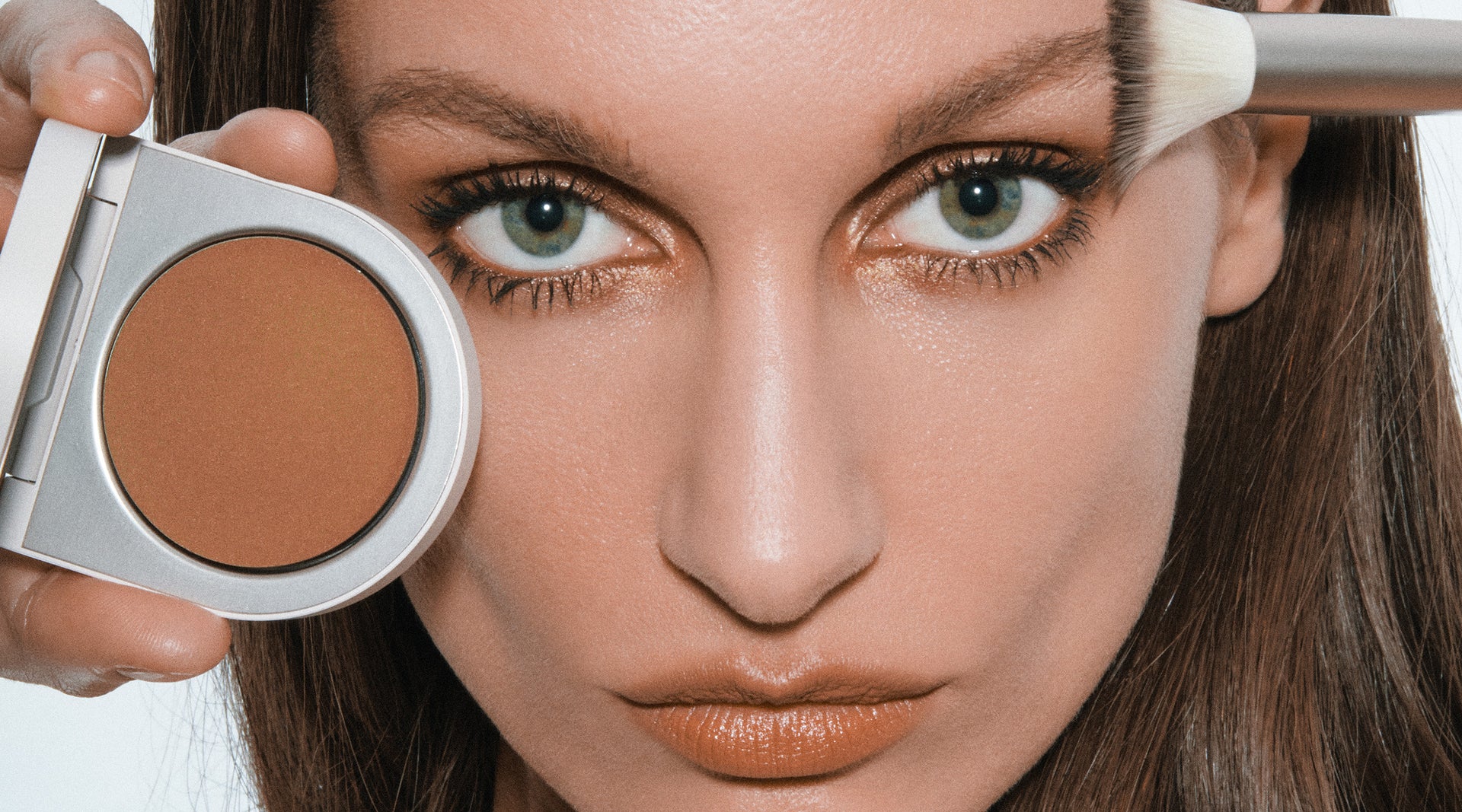 Artist in Residency: Anete Salinieka's Bronze Monochromatic Makeup
Tutorials
Welcome back to Artist in Residency, our longtime series that brings the industry's most innovative makeup artists to Rose Inc. for a month of creativity and inspiration. Each season, you'll discover an original tutorial series — and the story behind it — created by an artist we love.
In a first for this series, London-based makeup artist Anete Salinieka is returning to Rose Inc for another month of inspiration. You may recall
her
first four tutorials from last year —
a can't-look-away reimagining of retro makeup
— but kicking off our AiR reboot, she's flexing a different creative muscle. Subtle and sophisticated, but not without striking details she's known for, the looks she created are a high/low vision just in time for summertime garden parties, nights out, and everything in-between.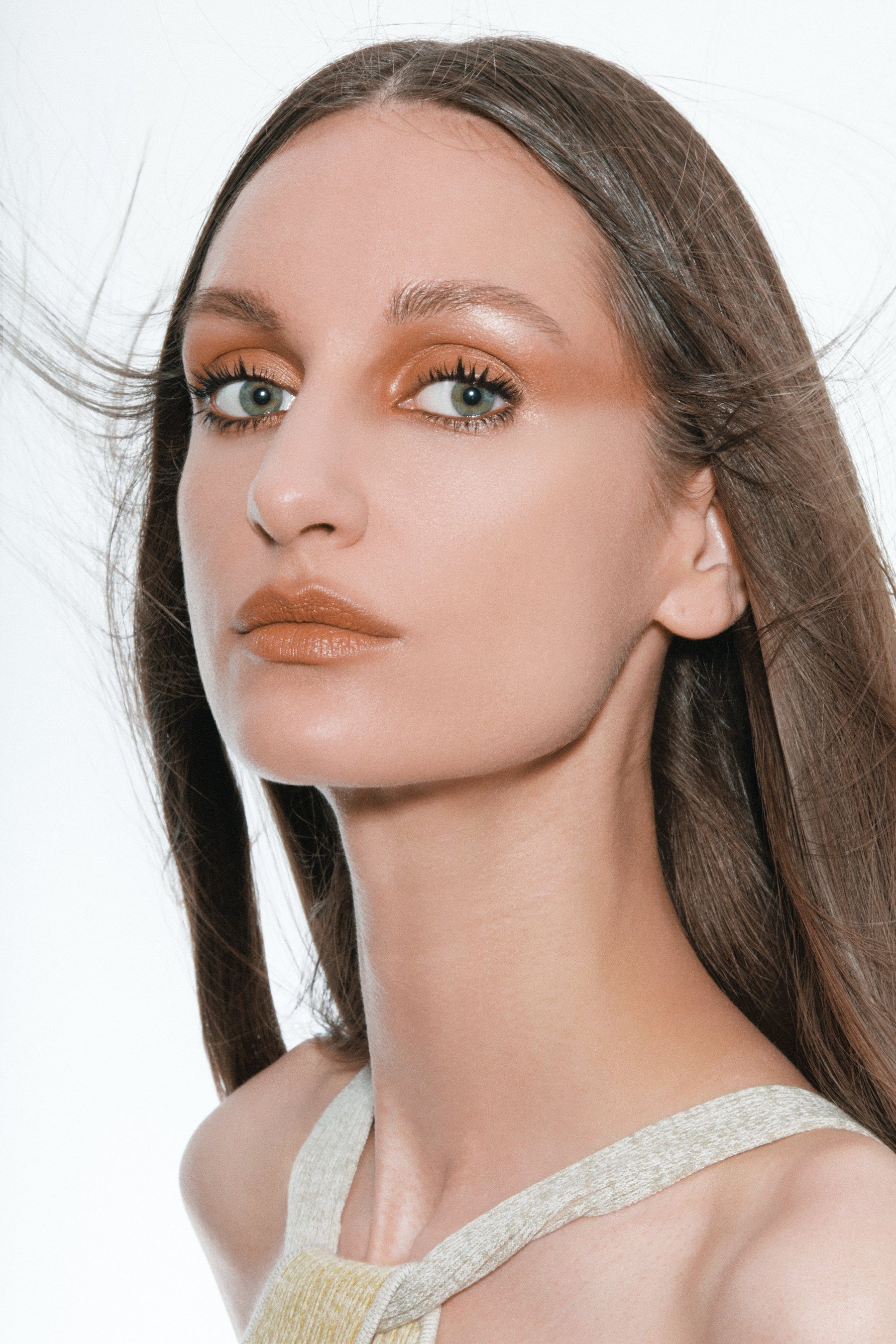 Primarily inspired by '60s and '80s makeup, the burgeoning artist sources inspiration from all mediums. "Aside from drawing inspiration or referencing already existing beauty moments, I often look at other types of art, such as painting or sculpture or even music," Anete says. "These sources can transform into new ideas, whether it's a color combo or simply a feeling, that then transform into a beauty look." 

An expert at shade selection and blending, each step of Anete's tutorials is given the reverence it deserves, which allows small artistic secrets she's learned through the years to become your everyday protocols through her detailed explanations. But beyond makeup, Anete also independently photographed, styled and modeled through the forthcoming editorials, a small taste at her artistic prowess. It's for these reasons and more we are delighted to welcome Anete back to Rose Inc for her second Artist in Residency.
"On my eyes, I applied Lustrous, the bronzy highlighter, on the top and bottom eyelids by using my finger."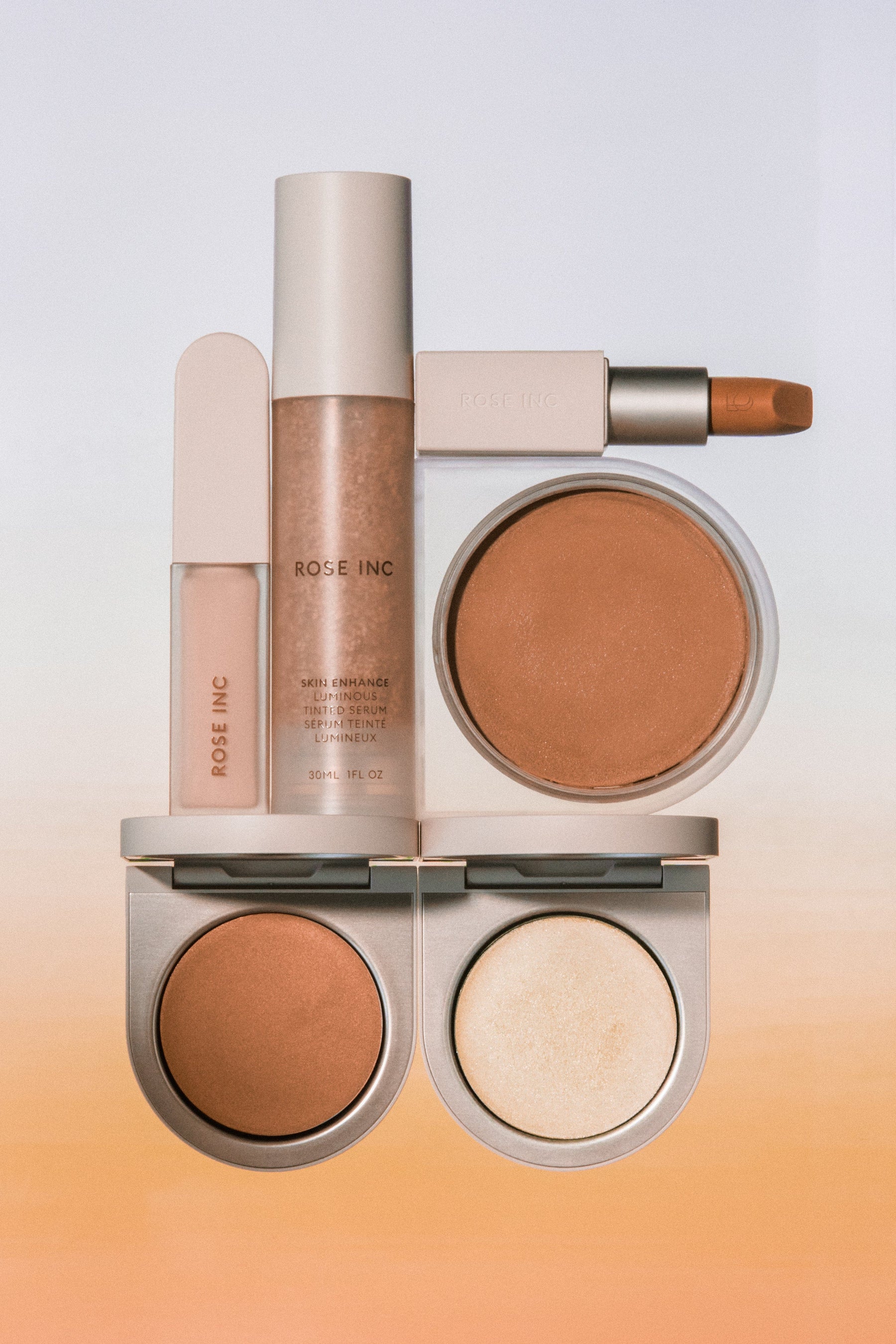 HER RESIDENCY INSPIRATION:

Tapping into her love of '80s-inspired makeup, Anete let her final week in residency pay homage to (faking) a late-summer glow. "My skin always feels and looks best in the summer after I have been exposed to the sun for a few weeks," Anete explains. "Living in London means that it is not always as easy to get this look naturally, so I fake it with a little help of a bronzer. The huge benefit from doing this is that it is much less harmful to the skin, as much as I love to lay in the sun for hours."



BEHIND THE LOOK:

Minimal and dewy, this look requires no prep. "I went straight in with the Rose Inc Skin Enhance Luminous Tinted Serum in 060," Anete says. "I wanted to achieve a very glowy, hydrated, and tan look, so this time I used a generous amount of the serum, and applied two layers of it, by using the Number 3 Foundation Brush. 060 is one or two shades darker than what I usually use, but it is a perfect shade to imitate a natural-looking tan on my skin."
"...it is very important to not to forget about other parts of the body apart from the face."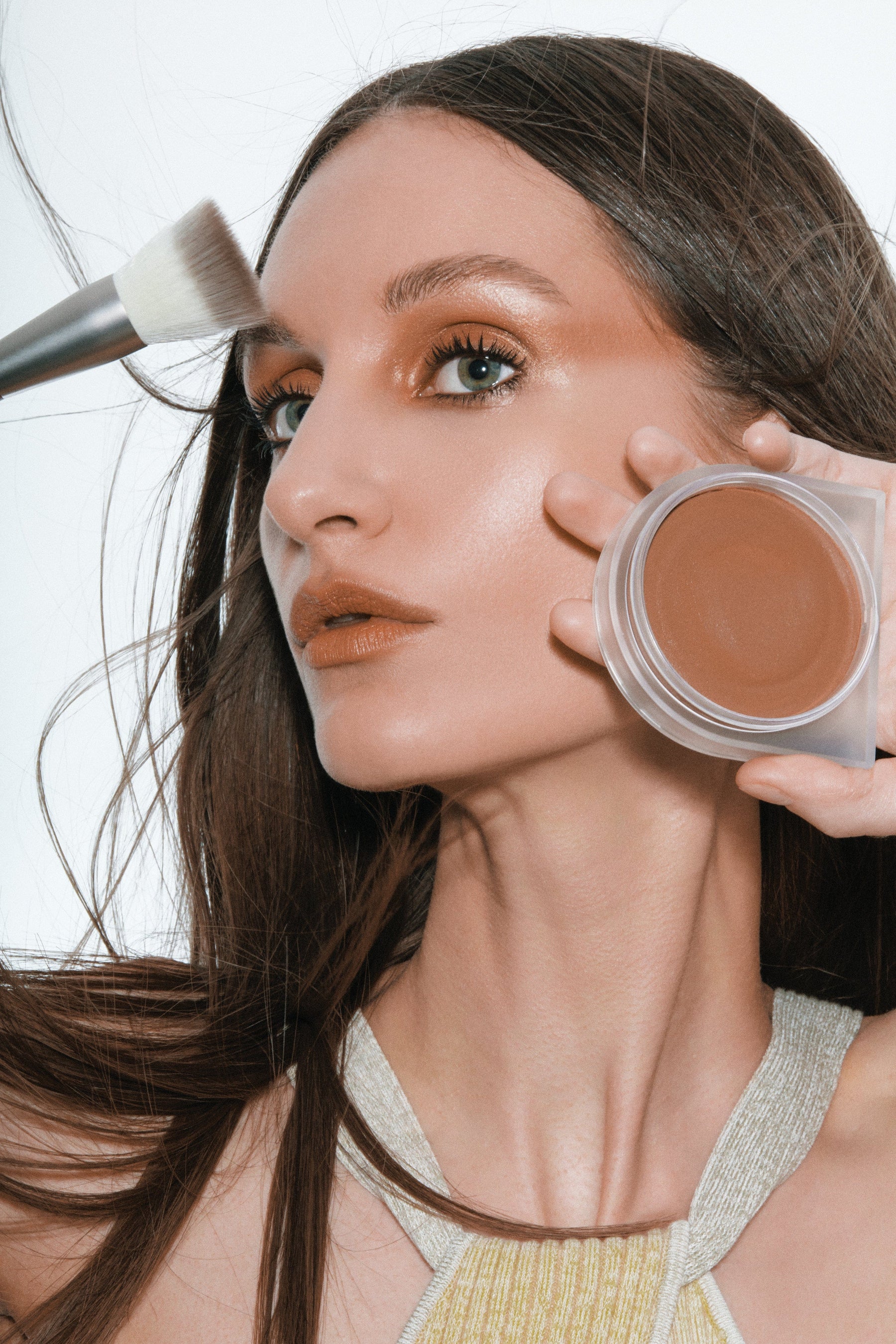 Next, Anete sparingly applied Rose Inc Softlight Luminous Hydrating Concealer in 080 under her eyes, along her brow bone, and down the bridge of her nose. "Any areas that need brightening," she says. Using Rose Inc Solar Infusion Soft-Focus Cream Bronzer in Kauai and Number 5 Bronzer Brush, she lightly applied bronzer, blending well as she went over her forehead, nose, cheeks, jaw, and high points of her neck and chest.

"When I go for a bronzy, tan look, it is very important to not to forget about other parts of the body apart from the face," she says. "Make sure that the color of the face, neck, décolleté and any other bare parts of the body match."

"To keep my brows looking natural, I sparingly brushed them through with the Rose Inc Brow Renew Enriched Tinted Shaping Gel in Fill 02 just to give them a light coat of tint and a little bit of volume," Anete adds. For dense lashes, she applied three coats of black mascara, and while still wet, "clumped them up a little bit by using my fingers," she says. 

Part overall radiance and part glossy bronze eye, Anete next used two shades of Rose Inc Solar Radiance Hydrating Cream Highlighter. "On my eyes, I applied Lustrous, the bronzy highlighter, on the top and bottom eyelids by using my finger," she says. "Then I blended it upwards, and out toward the temples, with Number 6 Highlighter Brush." An icy brightness came next: "Then, with the shade Brilliant, I highlighted my brow bone and the outer bottom corner of my eye, as well as the bridge of my nose."

"To finish the monochrome makeup look, I chose the Satin Lip Refillable Lipstick in Hypnotic," Anete says. "It's a sandy beige shade that beautifully matches with the eye makeup."