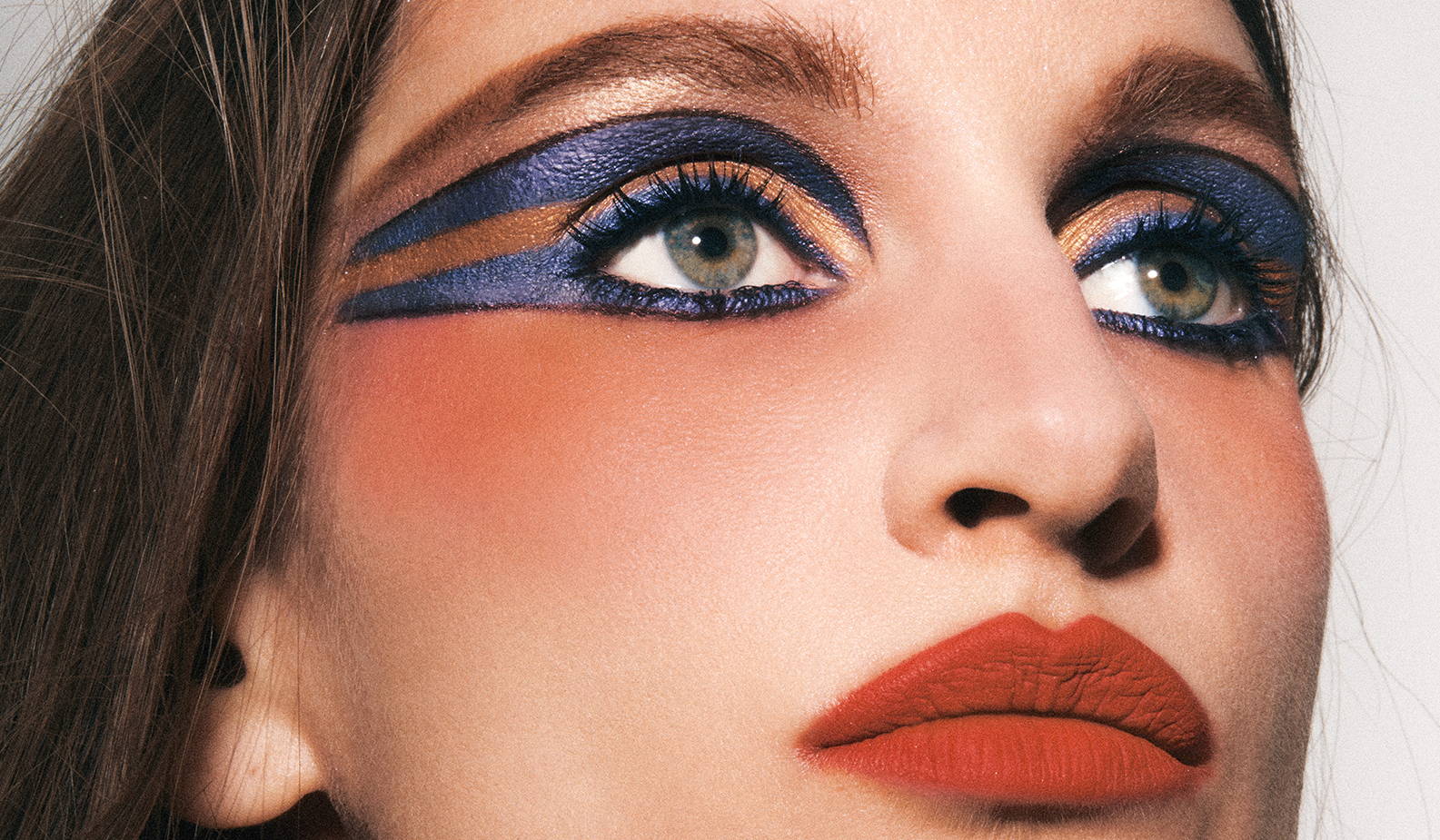 07 / 09
AIR TUTORIALS
Artist In Residency: Anete Salinieka's Bold Take on a '60s Beauty Advert
Welcome to Artist in Residency, our series that brings the industry's most innovative makeup artists to Rose Inc. for a month of creativity and inspiration. Each week, you'll discover an original look—and the story behind it—created by an artist we love.
For some artists, makeup is more than a calling — it's a gravitational pull. Such is the case for Anete Salinieka. Born and raised in Latvia, she started art school at 16 with a focus on styling, but the endless creative power of makeup was a constant curiosity. It was only after graduating from the London College of Fashion did she finally decide to indulge in her growing passion. "I found makeup so exciting," she says. "I started reconsidering why I wanted to be a stylist." She shifted gears and began assisting stablished artists like Isamaya Ffrench and Peter Phillips before going out on her own.

"Recently, I have been very inspired by the makeup of the late '60s to mid '80s, but I also think that it's important to always aim to create something new that reflects our time today," she says. "I often take elements from the makeup from those decades but I'll always try to make it relevant for our time by using a fresh color or texture — some kind of modern twist."
Today, the London-based artist works with brands like Byredo, Vivienne Westwood, and Dior, plus international publications like Glamour and Interview. Less than a decade into her career, her creative prowess continues to expand outward. To wit: Beyond just makeup, Salinieka also independently photographed, styled, and modeled through the forthcoming editorials. It's for these reasons and more we are delighted to feature Salinieka as our July artist in residency.
Residency Inspiration:
A vintage Dior advertisement from the late '60s played muse for Salinieka's first week in residency. "It had beautiful line work done all over the model's face," she says. "For this look, I tried to make it more wearable." Truth be told, it was a time-consuming execution: "I love experimenting with lines but I often find it challenging because the look totally changes based on the angle from which you're looking."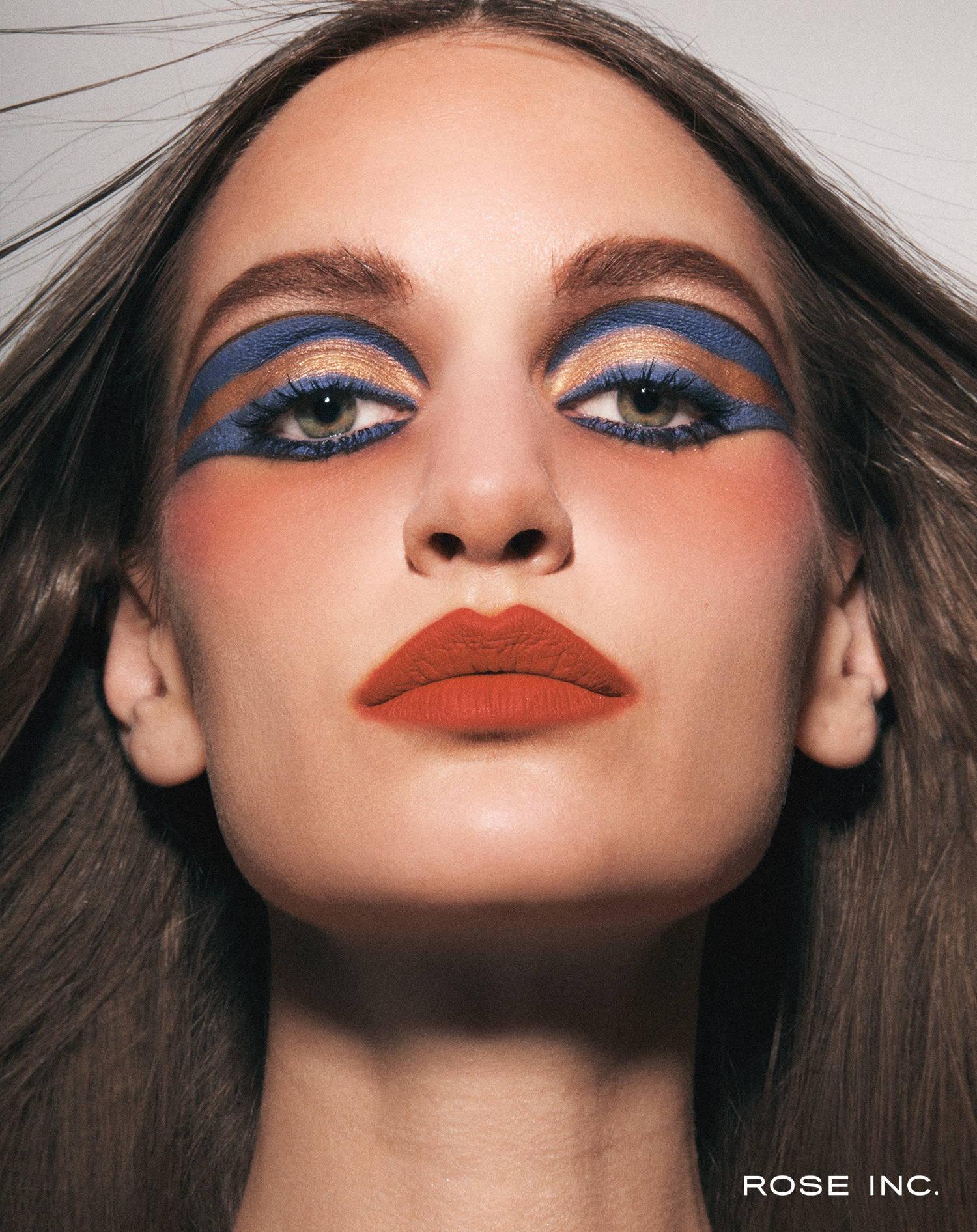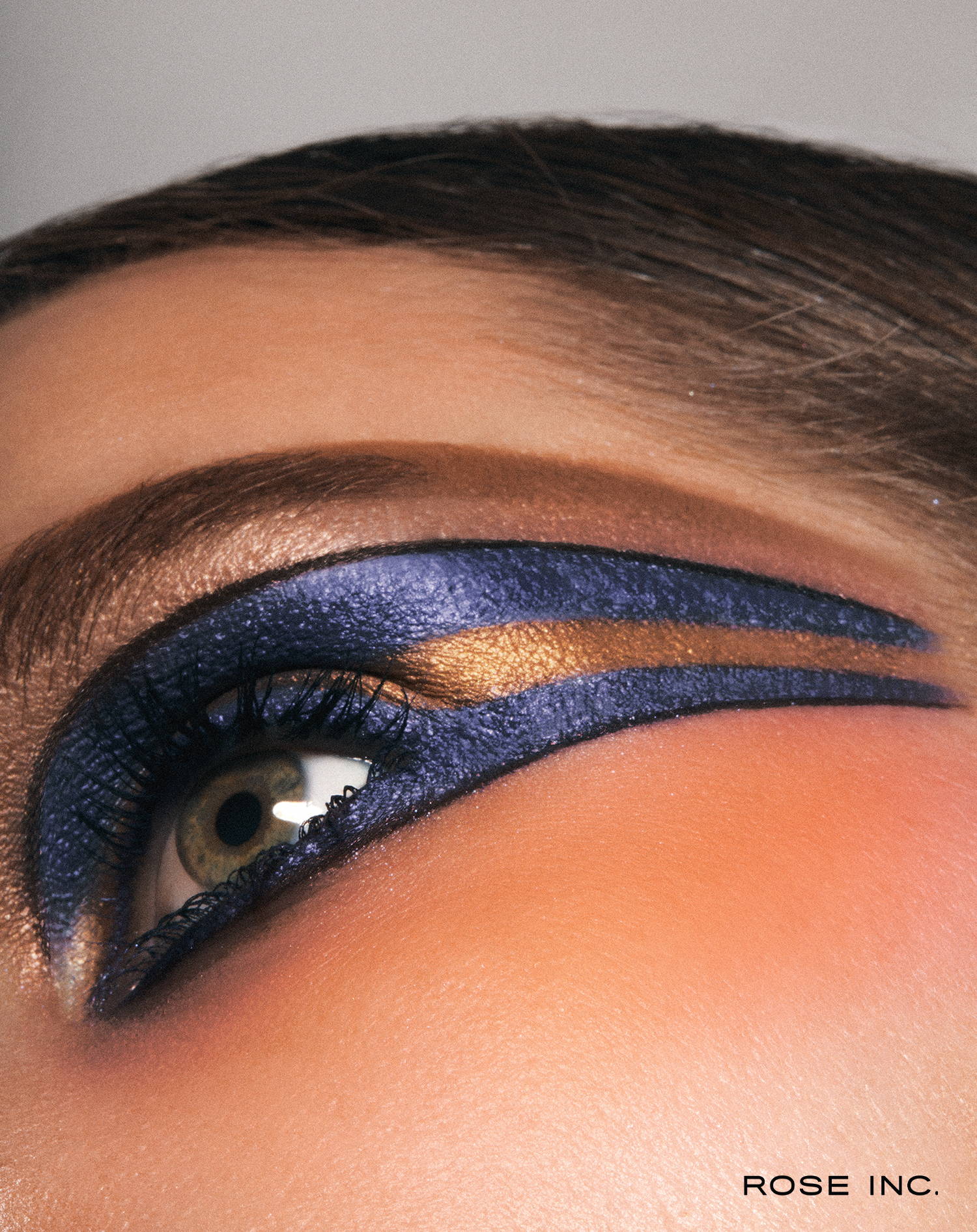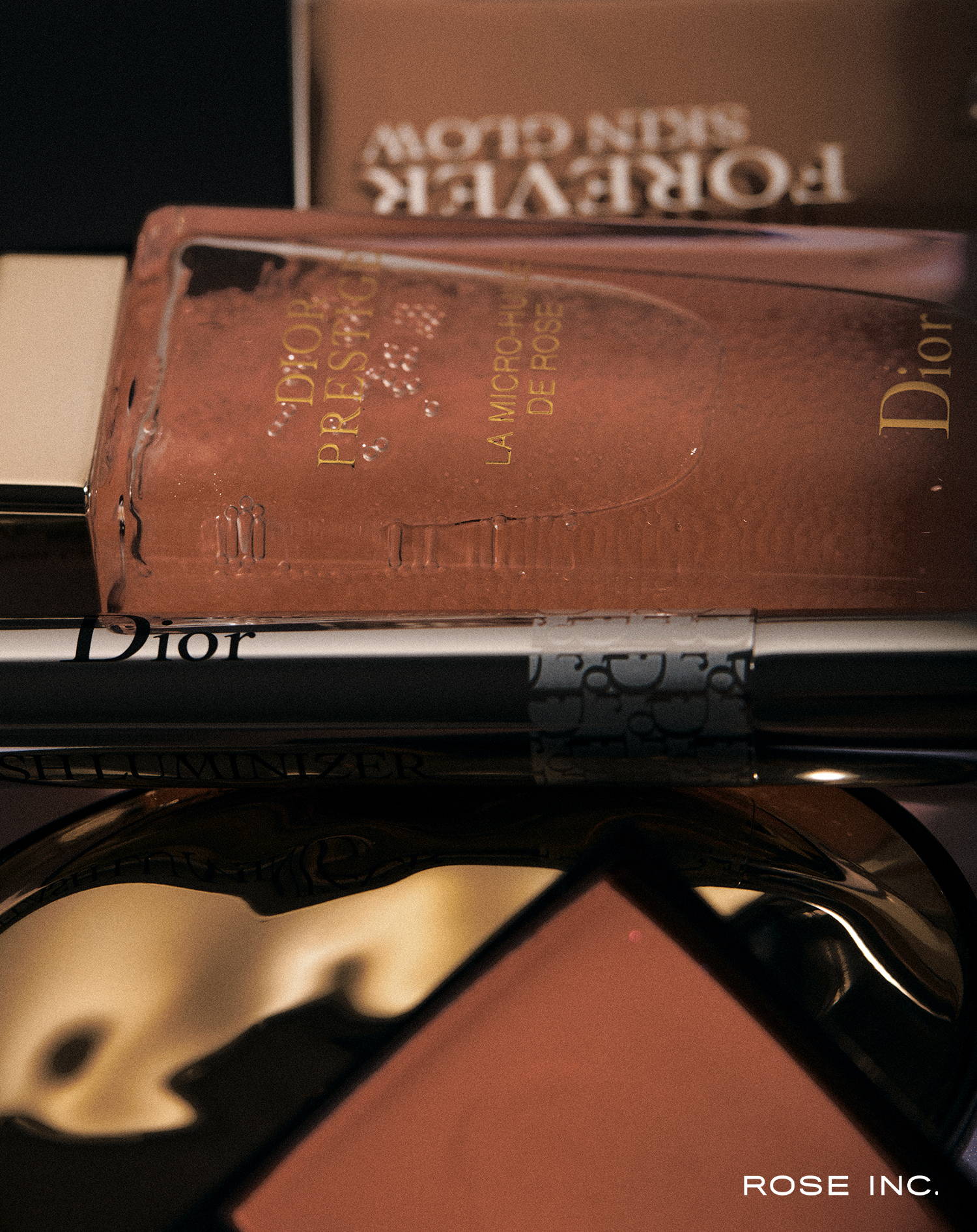 ...it's important to always aim to create something new that reflects our time today.
Careful planning is crucial for an elaborate eye, so Salinieka suggests first mapping out the shape using brown eyeshadow. She used hues from the Byredo Dysco Palette. "I created thin lines between the colors first," she says. "The most important part is that the lines are going in the correct way, then once I was happy with the lines, and I had looked at the eye from all angles, I filled it in with color." Adjusting the shape at this stage is also easier: "If there is a mistake you can always clean it up with a Q-tip and redo it," she says. "It's harder to fix once it's filled in with the color." Once perfected, Salinieka sharped the lines with Byredo Eyeliner in Practical Brown.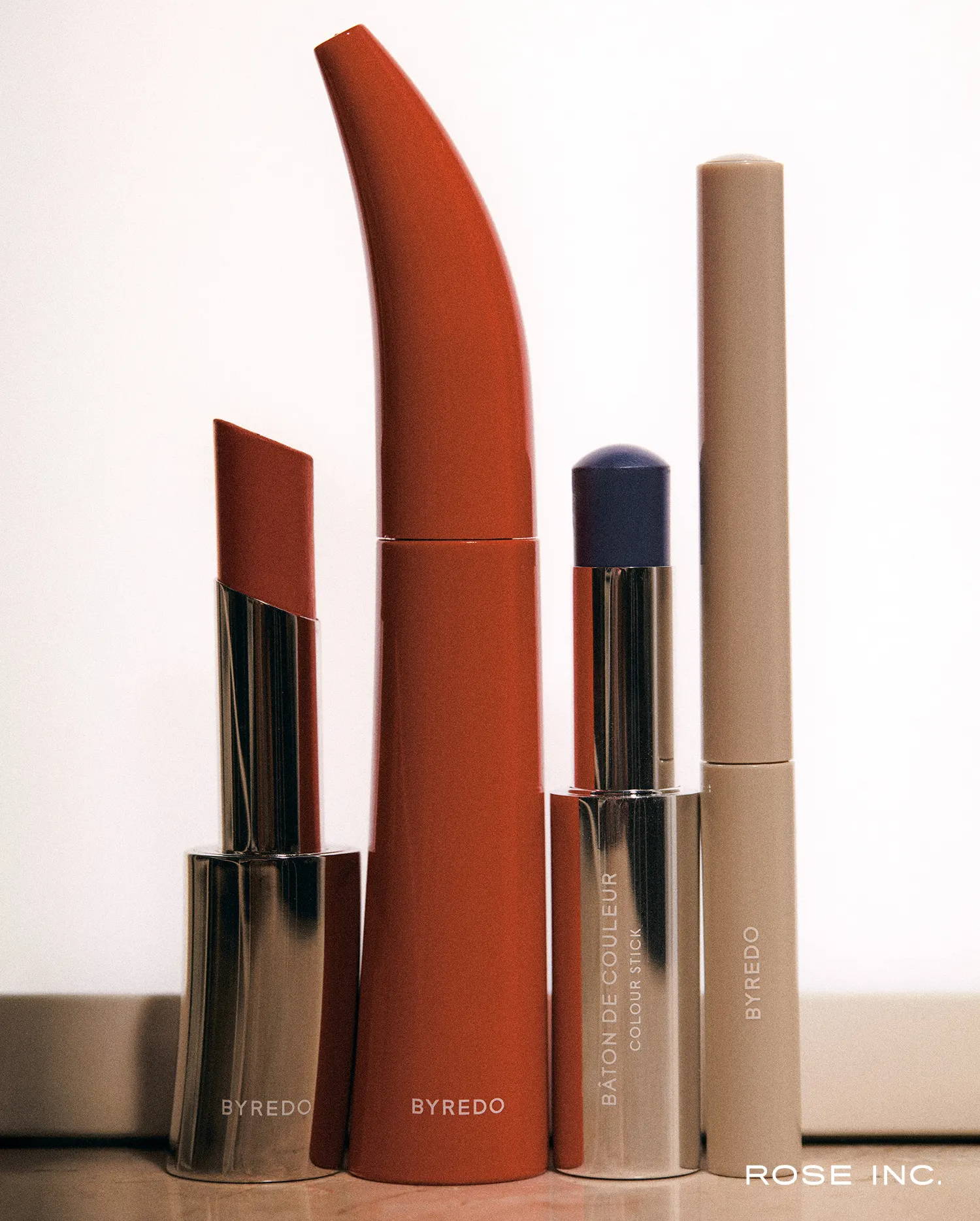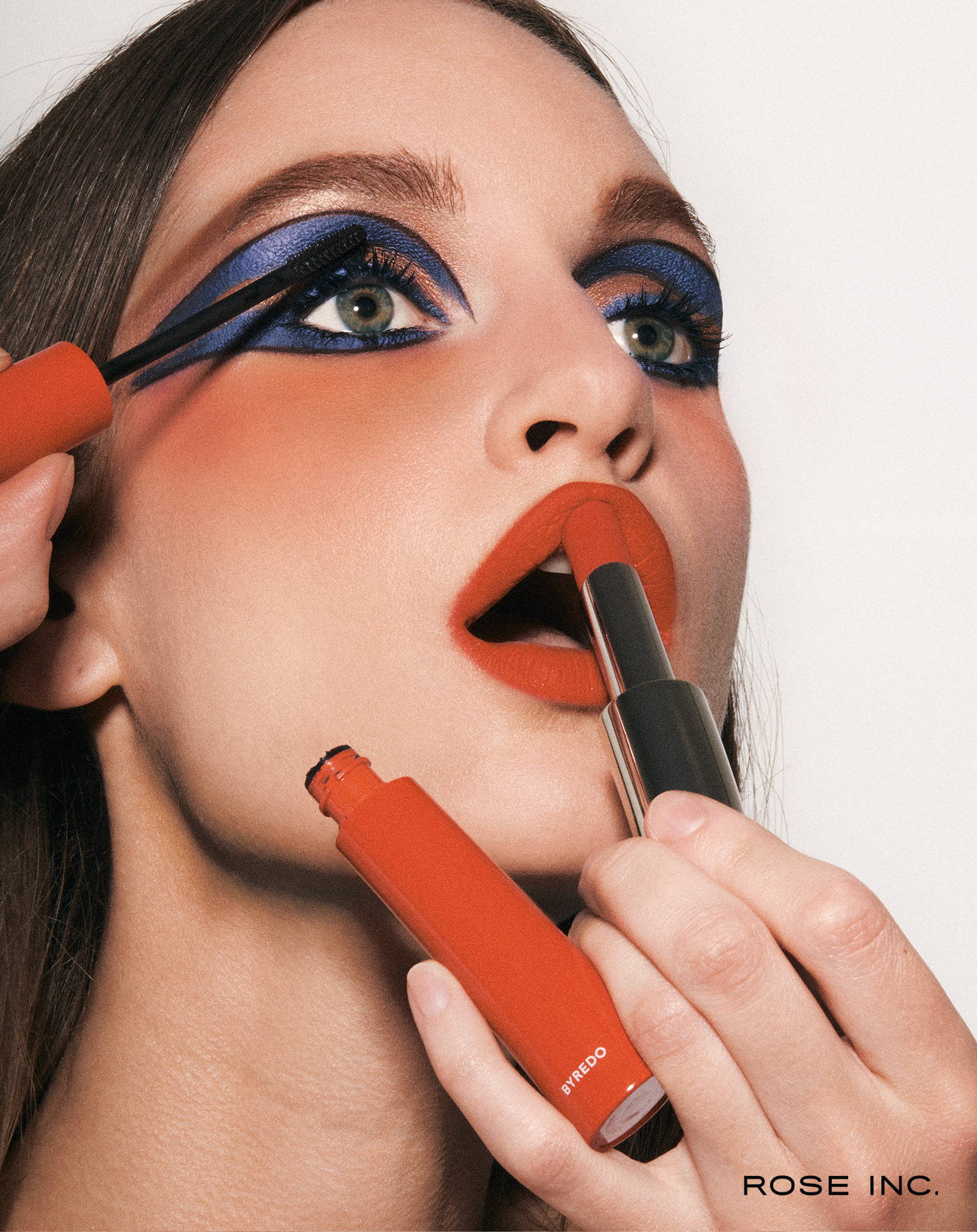 Salinieka used Byredo Colour Stick in Purple Stinger to create the blocks of color before setting the pigment with the shade Dark Web from the brand's Prismic Palette. Balance is of paramount importance, so Salinieka defined her eyebrows using the same brown shades she used to chart out the shape. "I wanted my eyebrows to be part of the overall eye look," she says. Finally, Salinieka selected Byredo Mascara in Space Black for its buildability: "It has an amazing tiny brush that allows you to get into the roots of the lashes," she says.
Byredo Lipstick in La Flamme came next, topped with Nars Blush in Exhibit A. "I wanted the lip to be super matte," she says. "So I applied a bright red blush over top."