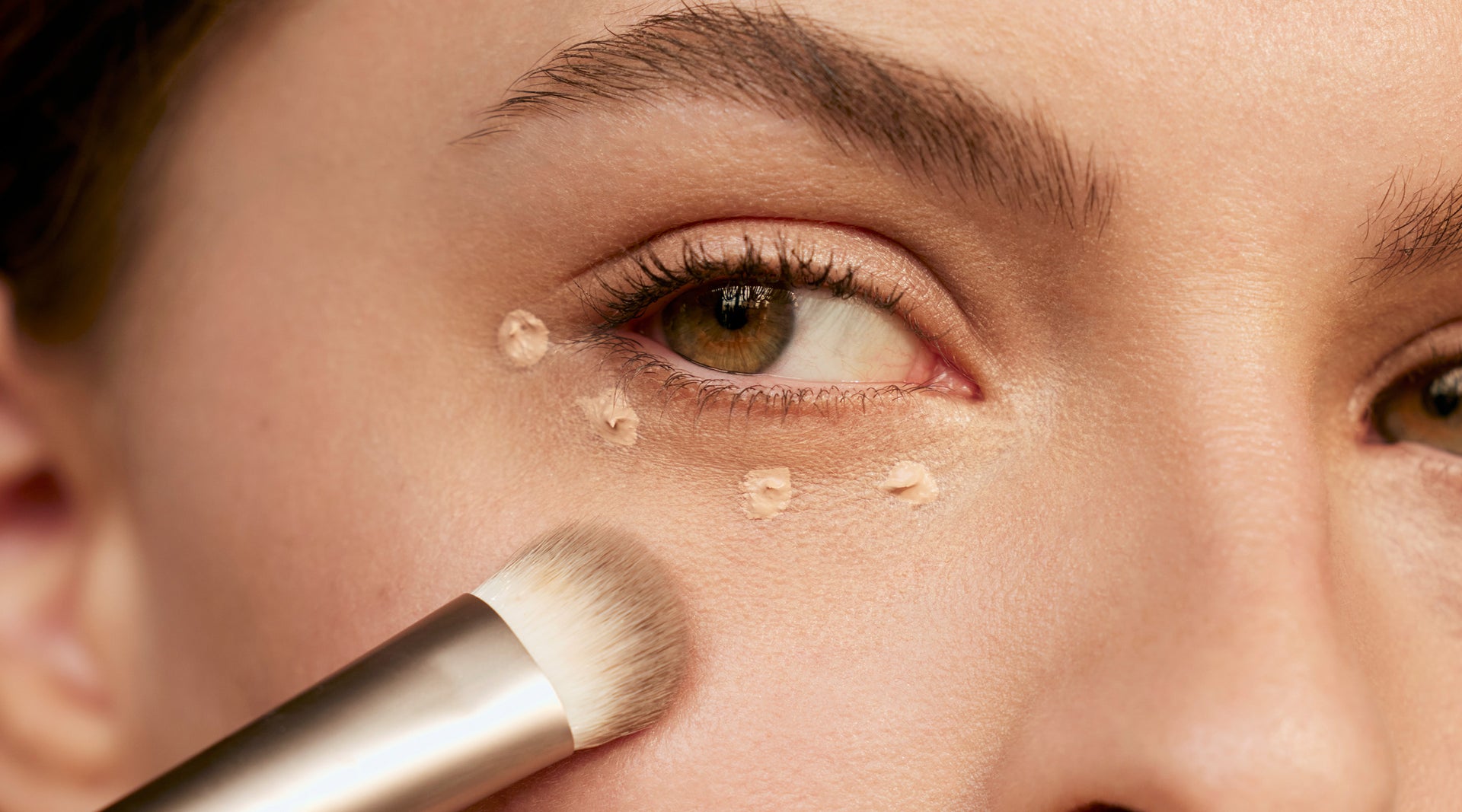 An Expert Guide to Choosing the Right Concealer Shade
Tutorials
Choosing your best concealer shade comes down to a few key factors: your skin tone, undertone and the desired effect you're trying to create. Ahead, two celebrity makeup artists walk us through the process of matching the right concealer shade with your skin tone. Pro tip: If you're still unsure what concealer shade to use at the end of the day, Rose Inc's handy Shade Finder tool helps take out all the guesswork.
Choosing a Concealer Shade Based On Your Complexion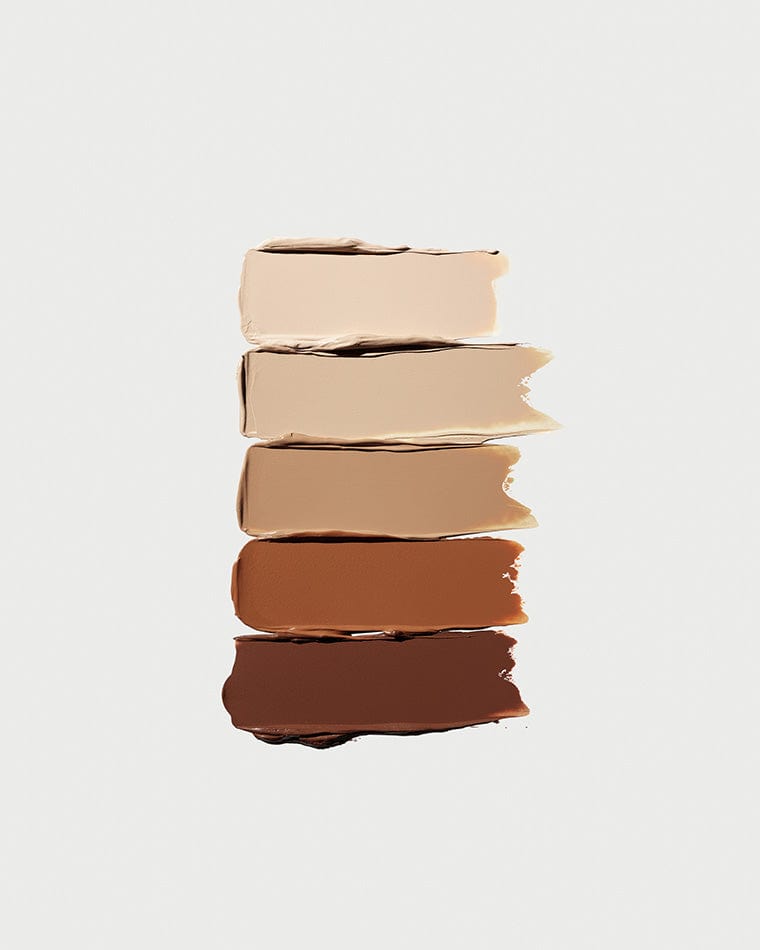 Start With Your Skin Tone

For general concealing purposes, Aunique recommends a concealer one or two shades lighter than your natural skin tone. This will give the face dimension and prevent it from looking flat. To find the right shade,  apply some foundation on your arm so you can see how it appears on the skin and in natural light.



Don't Forget About Undertones

Your skin's undertone should also be taken into consideration when shopping for a concealer shade. It will typically  fall under three main categories: warm (golden, peachy or yellow); cool (bluish, red or pink); or neutral (a mix of warm and cool undertones). Aunique's rule of thumb?: "If you have olive tones, you may want to go with a more yellow concealer. And if you have red undertones, you may want to pick something that may have pink tones to it."

Ramzy also suggests looking at the color of your veins in natural light to help find your skin undertone. Blue or purple veins indicate a cool skin tone, while reen or greenish-blue veins signal a warm skin tone; if you're not sure, you likely land in the neutral skin tone category.
"That, in turn, will create more dimension and sculpt out those areas..."
Choosing a Concealer Shade Based On The Desired Effect
Brightening Skin

To lighten and brighten an area such as under the eyes, go two to three shades lighter than your foundation. "It'll give the appearance of more light in the face in those areas," Ramzy adds. "That, in turn, will create more dimension and sculpt out those areas. I like to do this where light would naturally hit the face. Aunique notes this will require spending a bit more time blending to achieve a seamless application.



Evening Skin Tone

If your goal is to even out your skin tone, Aunique suggests matching your concealer to your skin or foundation. "The concealer will give a little more oomph than a foundation, which is what you want for those areas, without the need for going in with a full-coverage foundation all over."



Covering Up Redness

You can best cover up red areas on the face with a concealer shade that matches your natural complexion. "This will help lighten up the redness," Aunique says. If touching your face tends to make your skin appear red, try applying the concealer with a sponge.



Contouring & Sculpting Skin

No contour? No problem. Aunique likes to use a concealer two to three shades darker than her chosen foundation to contour and sculpt the face. Ramzy likes to use this technique on the cheekbones, nose and chin.
"You want a finish that is creamy and blendable and still going to cover without looking too heavy or cakey."
Color Correcting
A color-correcting concealer helps balance skin tones. "In under-eye areas that look purple or blue, choose a peachy corrector and mix it into your concealer as needed," Ramzy says. "For pigmentation, you might find that you need a warm color-correcting concealer to brighten the skin so that you can then go in with your foundation. In deeper skin tones, you might need to use a richer orange tone color corrector. For sallow skin, you can use a purple priming concealer to brighten the skin."
Creating A Blurred, Soft-Focus Finish
According to Ramzy, the coveted photo-ready soft finish can be achieved by using a soft matte concealer that isn't too glowy. "You want a finish that is creamy and blendable and still going to cover without looking too heavy or cakey," she says. "If you were to use a dewy or overly radiant concealer, it won't give the blurred or soft-focus effect that we love to smolder with." Aunique is a fan of using a concealer that is one shade lighter than your skin tone and setting it with a translucent powder to complete the effect.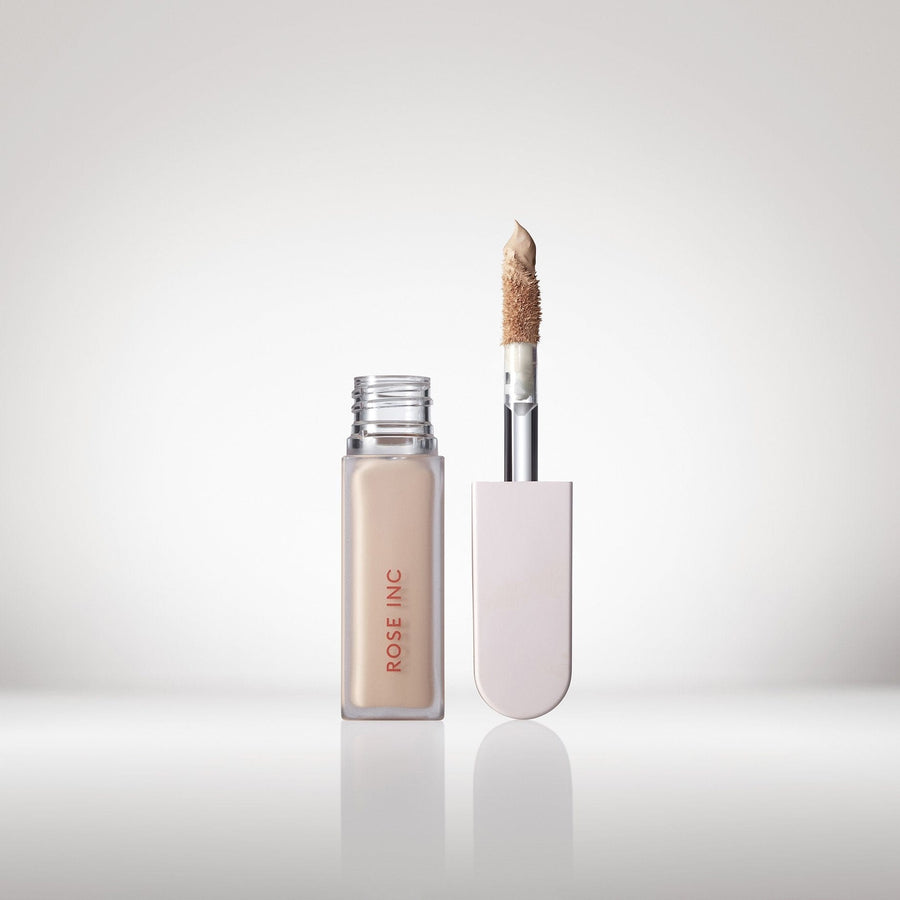 LX 200
Very Deep Skin Tone, Neutral Undertone
LX 190
Very Deep Skin Tone, Cool Red Undertone
LX 180
Deep Skin Tone, Warm Neutral Undertone
LX 170
Deep Skin Tone, Golden Undertone
LX 160
Deep Skin Tone, Red Undertone
LX 150
Deep Skin Tone, Neutral Undertone
LX 140
Medium/Deep Skin Tone, Neutral Undertone
LX 130
Medium/Deep Skin Tone, Warm Golden Undertone
LX 120
Medium/Deep Skin Tone, Pink Undertone
LX 110
Medium/Deep Skin Tone, Golden Undertone
LX 100
Medium/Deep Skin Tone, Peach Undertone
LX 090
Medium Skin Tone, Olive Undertone
LX 080
Medium Skin Tone, Pink Undertone
LX 070
Medium Skin Tone, Golden Undertone
LX 060
Medium Skin Tone, Peach Undertone
LX 050
Light/Medium Skin Tone, Neutral Undertone
LX 040
Light/Medium Skin Tone, Golden Neutral Undertone
LX 030
Light Skin Tone, Pink Undertone
LX 020
Light Skin Tone, Peach Undertone
LX 010
Fair Skin Tone, Neutral Undertone
LX 200
Very Deep Skin Tone, Neutral Undertone
Softlight Luminous Hydrating Concealer
Medium coverage, brightening, blurring
Current price: $30