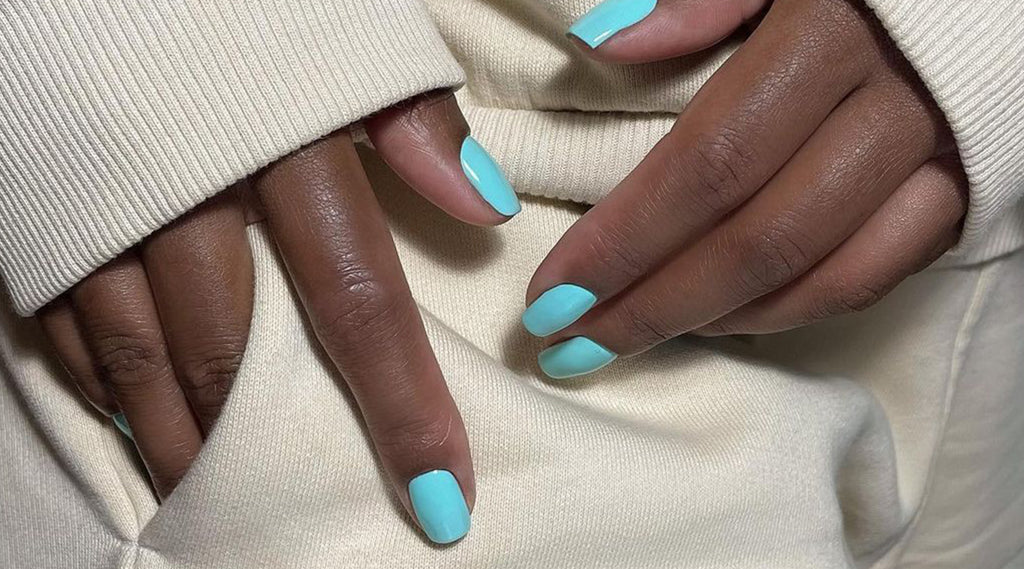 Let Julia Diogo Guide Your Next DIY Manicure
Tutorials
The London-based manicurist shares the secret to a shiny, perfect at-home manicure. 
The key to a perfect, glossy at-home manicure? According to London-based luxury manicurist Julia Diogo, regular nail and hand care is a must, as is her pro top coat technique. The actual paint job is only one element; what you do before and after your manicure is what makes all the difference in keeping your manicure looking its best. Keep reading for Diogo's top hand care tips, plus her secrets for getting the perfect, glossy manicure at home.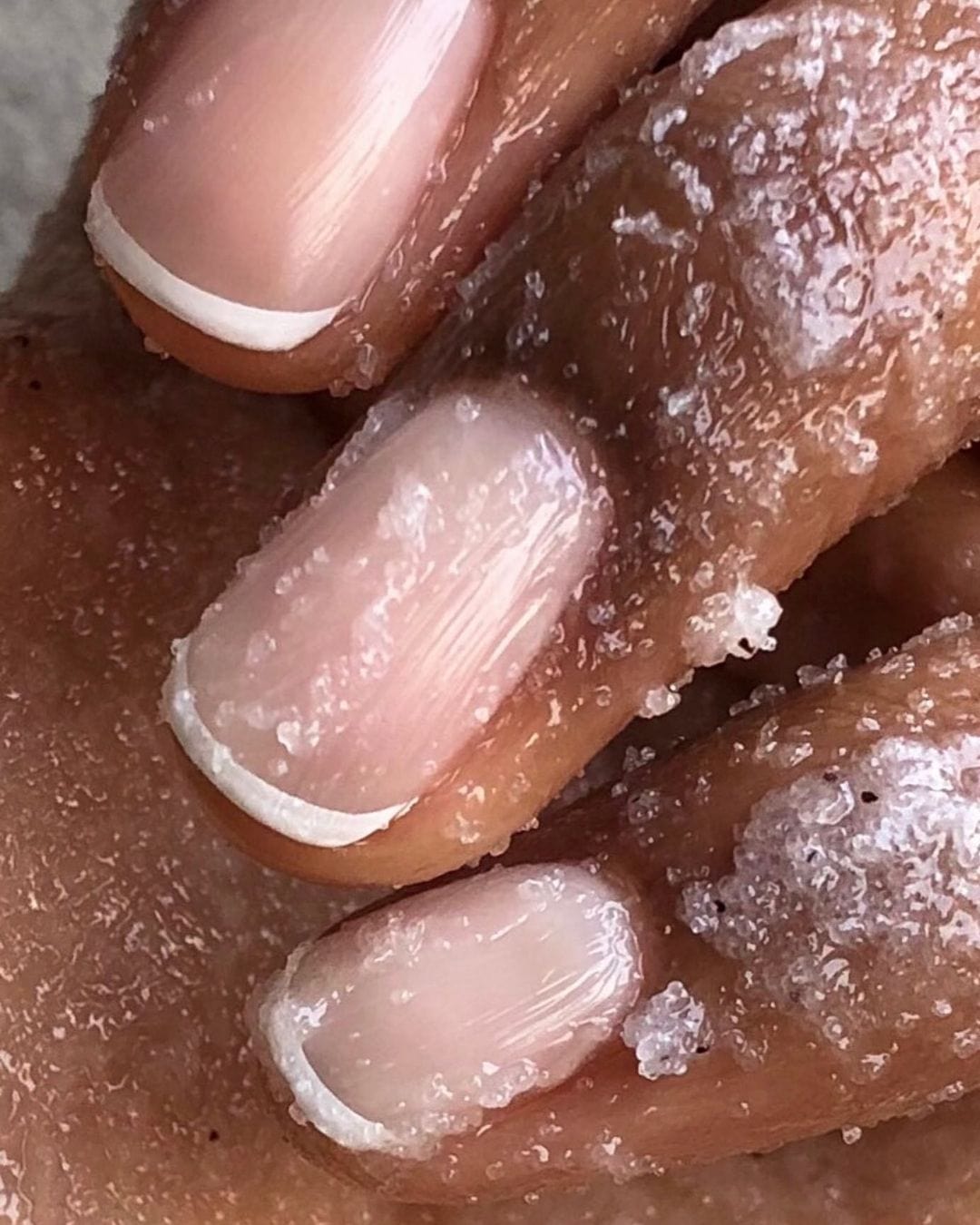 1. Use a hand scrub
The first step in a luxe nail care session is using a good hand scrub. "A lot of people scrub their body but neglect the hand," Diogo says, which is an important step. She advises using a hand scrub once or twice a week to get rid of dead skin and make the hands and nails look and feel fresher. Pat dry after the scrub. "Try not to get all the water out of the hand," she says. "Keep a little bit of moisture." Then follow that with hand cream and cuticle oil.
2. Tend to your cuticles
Speaking of cuticles, Diogo says the secret to a great-looking, at-home manicure starts with good cuticle care. If trimming your cuticles feels too intimidating, she suggests simply pushing them back after a shower while they're still soft or using a cuticle remover. "That's going to help to lift any of the non-living tissue," Diogo says of cuticle remover, which are typically pretty inexpensive and available where beauty products are sold.
3. Shape the nails
A good nail shape is also key. Diogo recommends a squoval shape with rounded edges and a flat top as this nail shape is universally flattering and the easiest to DIY. The trick to shaping your nails, she says, is to file a little bit at a time to avoid overdoing it, and to look at your nails from all different angles as you do it.
4. Apply a base coat and glossy top coat
Once your hand care is taken care of, then comes the fun part: color. While the color polish is the star of the show, a good base coat to prep the nail and a top coat to seal everything is essential in making the result look great. Seche Vite's quick-drying topcoat is one Diogo believes everyone should have in their at-home kit. And when you're applying the topcoat, be generous — that's Diogo's secret for an ultra-glossy finish.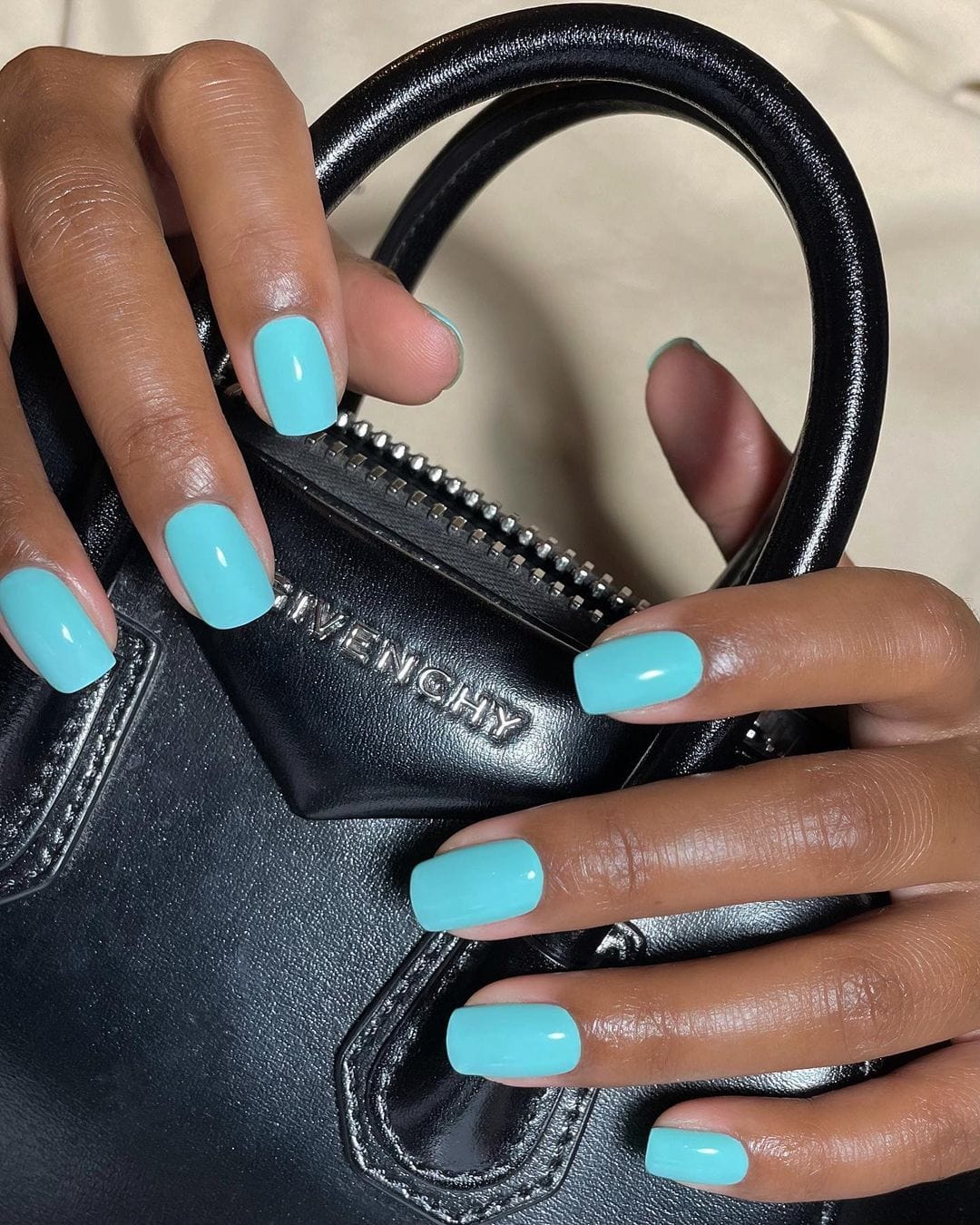 Photographed by Julia Diogo
5. Adjust edges
Unless you're a professional nail artist, chances are your nail polishing painting skills will likely color outside the lines a bit. If that happens, Diogo recommends simply taking a small nail brush with some nail polish remover and brushing around the nail's edges to clean it up.
6. Maintain Moisture
Once you've finished your glossy manicure, keeping your hands and nails hydrated is essential for preventing nail breakage, extending the manicure's longevity, and keeping your nails looking fresh. For this, Diogo advises moisturizing your hands and nails with a rich cream and applying cuticle oil daily. Her go-tos include Walidah Skin Food and La Mer's Renewal Oil used on the cuticles.