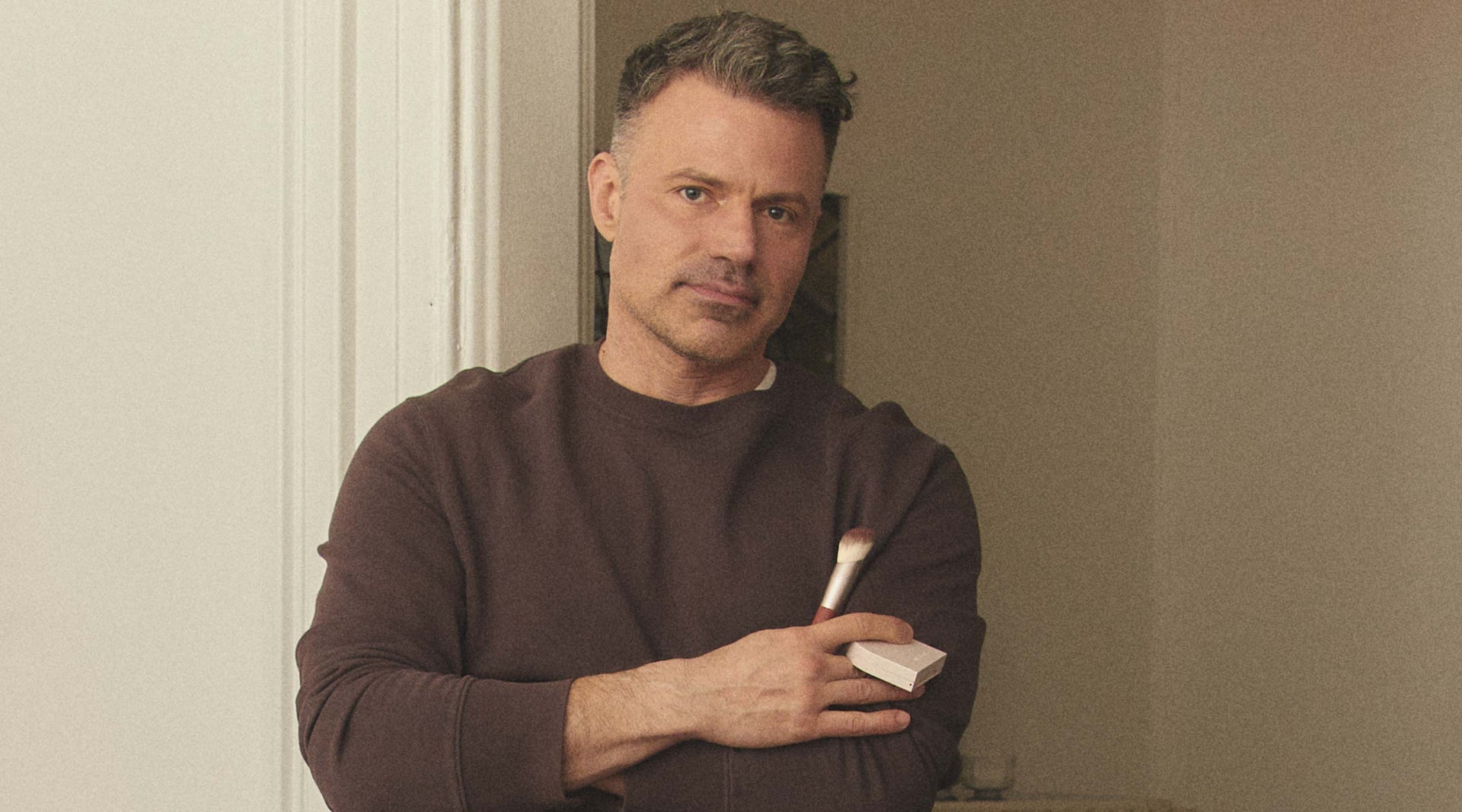 Beauty Exec & Makeup Artist Jason Hoffman on Fighting Stress & Finding Inspiration
Profile
Jason Hoffman is the definition of a beauty industry veteran. His influence has been felt in both artistry and creative direction for brands like NARS, Shu Uemura, Giorgio Armani, Laura Mercier and, most recently, as the new VP of Artistry & Education for our parent company, Amyris, so you'll soon see him in exclusive behind-the-scenes Rose Inc content.

While his career has spanned 23 years thus far, his passion started early. Hoffman fell in love with the world of beauty through movies while growing up in Sherman, Texas. "I was probably too young to watch, but I loved John Waters' movies," he says. "I loved his representation of drag and strong female heroines; I always thought there was something so glamorous about them." And while many artists credit female family members for their introduction to makeup, Hoffman's story is the opposite. "I showed my grandmother how to do her makeup for the first time in her seventies!" he fondly recalls. 

Hoffman stayed in Texas for college, then moved to Los Angeles to pursue makeup, but it wasn't until he settled in New York to work closely with fashion photographers did he find his niche in the expanding industry. "Makeup artistry is very much the language that I speak," he says. "I saw that I was able to bring that background and knowledge to larger companies."

Today, his POV has impacted the beauty industry in numerous ways, so we sat down with Hoffman to discuss his journey, his favorite products and how self-care keeps him centered.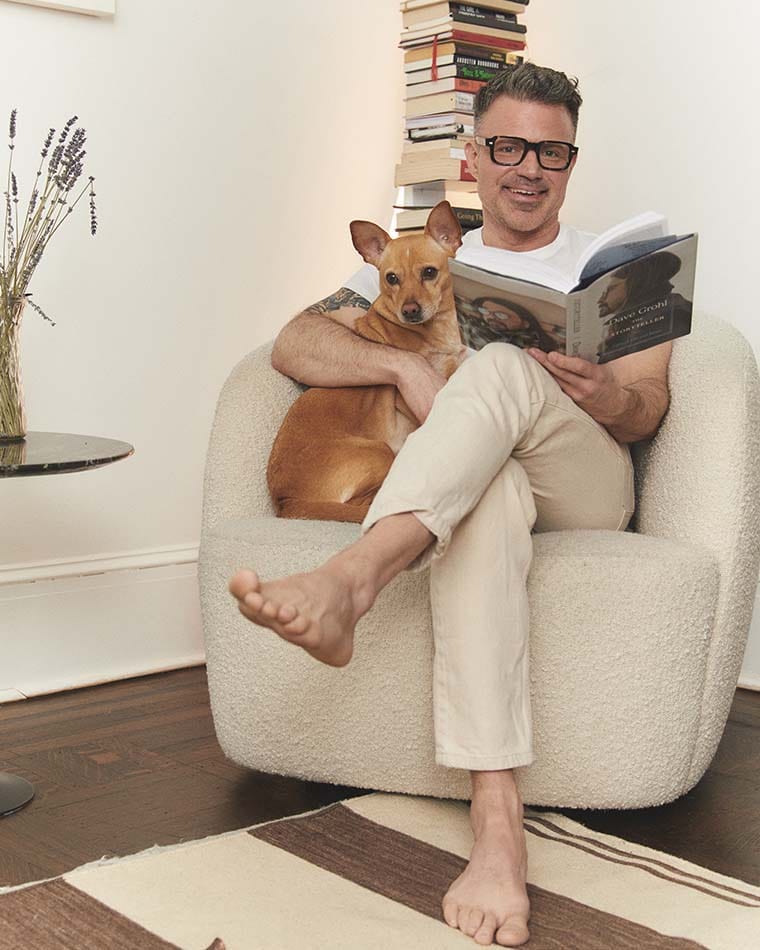 RI:

You've had such an impactful career in beauty so far. Who or what has helped you along the way to find your own confidence?

JH:

[Growing up] I wanted nothing more in life than to be Boy George or Cyndi Lauper, so I experimented so much with beauty. I had red hair then blue hair then permed bangs — I tried to emulate these icons as much as possible. I remember getting beat up a lot growing up because of my self-expression. It takes confidence to be able to express yourself. I was very fortunate to have support from my family: They always reminded me the importance of being who you are, unapologetically. I learned beauty is about being authentic and different."

RI:

And who or what is inspiring you beauty-wise lately?

JH:

Photography, music and music videos really inspire me. I was a music major, so music is a driving force behind everything I do creatively. 
"I showed my grandmother how to do her makeup for the first time in her seventies."
RI:

Let's talk about how you practice beauty! What is your day-to-day skincare routine?

JH:

 I'm a firm believer in taking care of yourself first and foremost. Even before I can talk about products, the one thing I have to do is sweat every day. I feel that it detoxes my system: whether it's an infrared sauna, steam, or going to the gym and working out. One of my big passions is cycling. I love going to a class and sweating. For me, that's even more important than what I put on my face. 

For products, I love using a gentle cleanser then a toner to make sure that my skin is prepared for all the other things that I put on. I love using anything that really helps with redness. I love using a serum and then moisturizer, and then I finish everything with squalane from head to toe.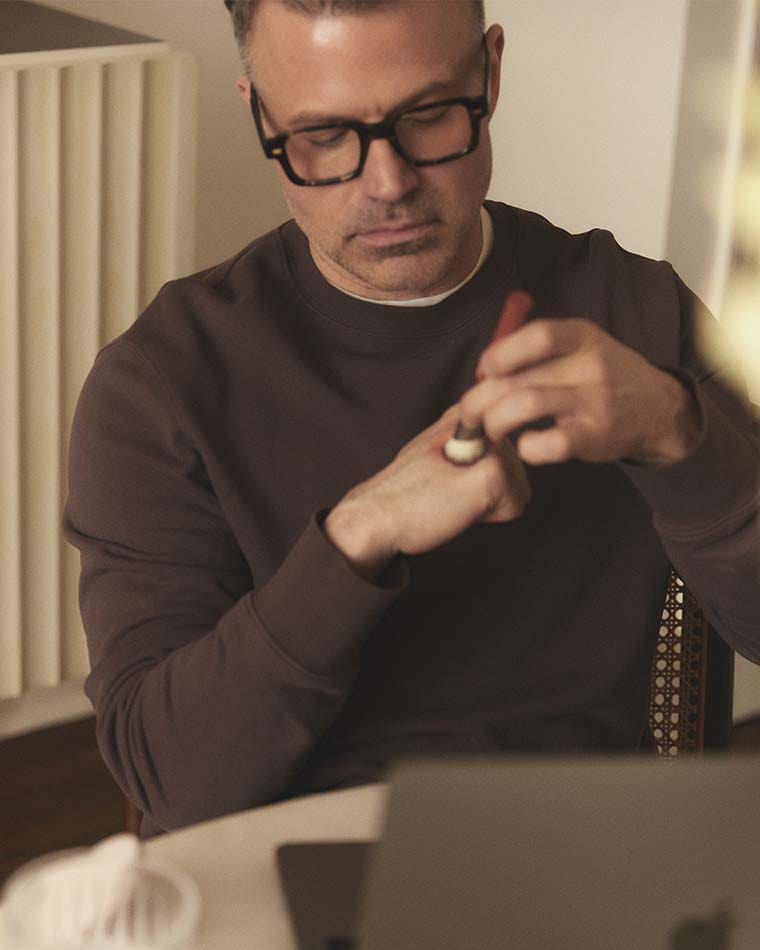 RI:

What about your hair routine?

JH:

In the last five years, I've had shoulder-length hair, I've been blonde and I've had no hair. The hair chameleon is never going to leave me. Daily, I'll typically put squalane in it. If I'm going somewhere, I will mix in a little Malin + Goetz hair cream.

RI:

On days you wear makeup, what do you prefer?

JH:

I'm obsessed with the Rose Inc Tinted Serum. I've never seen a product that mimics skin as well as this, all while giving good coverage. Plus, it eases my redness. I use the Number 3 Brush to stipple the product onto my skin to burst the spheres that are filled with pigments and skincare ingredients, then I blend [with the same brush]. I let it sit for about 60 seconds, then I use a blotting paper to remove any excess product. I also like to do a little bit of brow gel.
RI:

Do you ever channel the drag makeup that inspired you as a kid?

JH:

I love doing drag for Halloween. I love to create something a little extra on my face, something that's just really fun and beautiful. I also have friends that are photographers and we'll do photo shoots and things like that. Makeup is a job when it needs to be, but it can be an escape if you let it. 

RI:

What are your favorite fragrances?

JH:

Daily, I use Herb Essentials CBD-based fragrance. I keep it in my office. I also love Costa Brazil's Sunlight Body Oil. I'm obsessed with the way it smells. I apply it after a shower or bath and sometimes I put it in the bath water. When I get dressed up, I use Tom Ford's palo santo-based fragrance, Ebene Fume.
"I loved his representation of drag and strong female heroines; I always thought there was something so glamorous about them."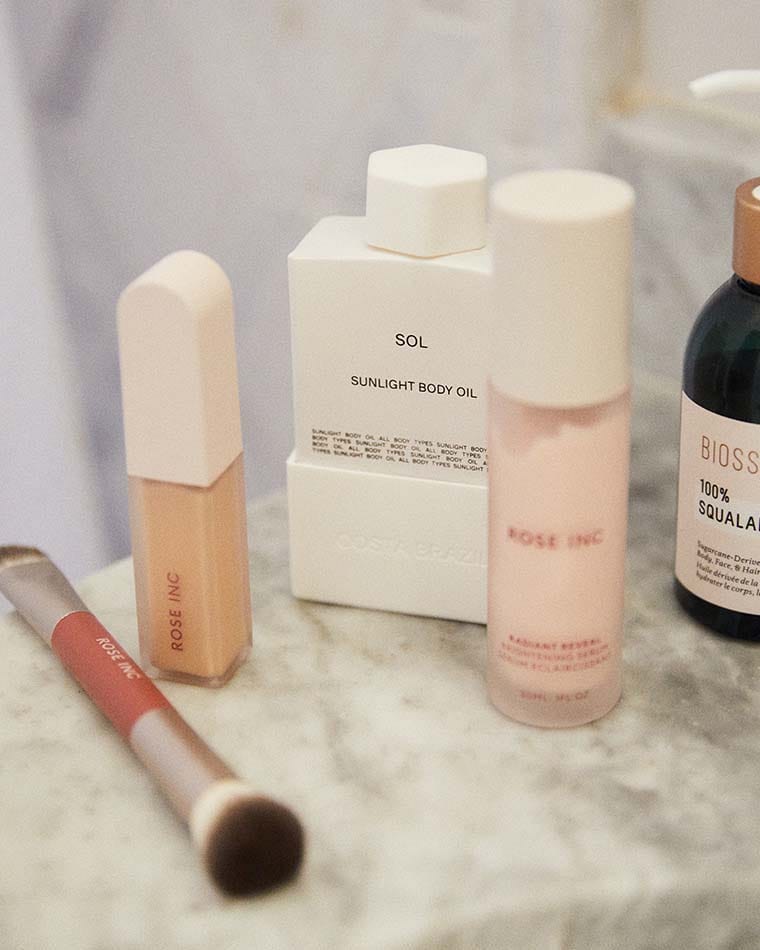 RI:

What do you do to keep stress down?

JH:

 I do Transcendental Meditation. It clears out the cobwebs in the brain, but cycling also helps me achieve a higher level of consciousness. I've been doing it for so many years and I used to teach it, too. It helps me to be more present and is truly my happy place. I am also a firm believer in taking a bath with CBD oil and essential oils. Every now and then, I also love to use a conductor gel and microcurrent device on my face. A nice glass of wine is great, too. 

RI:

How did you get into meditation?

JH:

The pandemic messed up my sleep — and I was a terrible sleeper to begin with — so I took an online course at the Transcendental Meditation Center. It helped me just to kind of be quiet for 20 minutes a day. Additionally, I learned a lot about the importance of moderation with alcohol, certain foods, and so on. 
RI:

As a veteran of the beauty industry, how would you like to see the industry evolve?

JH:

I would love to see less waste. There are already efforts being made, but at the same time, there's so much that still gets wasted and thrown away. I would like to see the packaging continue to shrink. I'd love to see the makeup that's not being used go to women in need or to LGBTQ+ centers. I work with trans youth through beauty clinics and [have seen firsthand] how it gives people confidence and it makes them feel better — and everybody deserves to have that. 

RI:

 How do you define beauty?

JH:

Beauty is confidence and humility. I also think it's really stunning to look at someone that's lived, you know? You can see the lines [on their face] and experiences in their eyes. I think that's really really beautiful.

RI:

When do you feel most beautiful?

JH:

When I'm taking care of myself by eating well, taking care of my mental health and my fitness. I also feel best right after a haircut. I feel beautiful when my husband says, "You look really good!" Positive affirmations are important, you know? I always stop people on the train and streets to let them know how good they look — it makes a person's day. 
Transport with Jason Hoffman
Whether beauty industry veteran, Jason Hoffman, is practicing transcendental meditation, taking a CBD bath, sweating it out on the bike or doing drag queen-inspired makeup looks, he's all about creating a beautiful escape. His upbeat playlist below is no different. "The best songs either transport me to a place of nostalgia or make me want to burst from adrenaline."