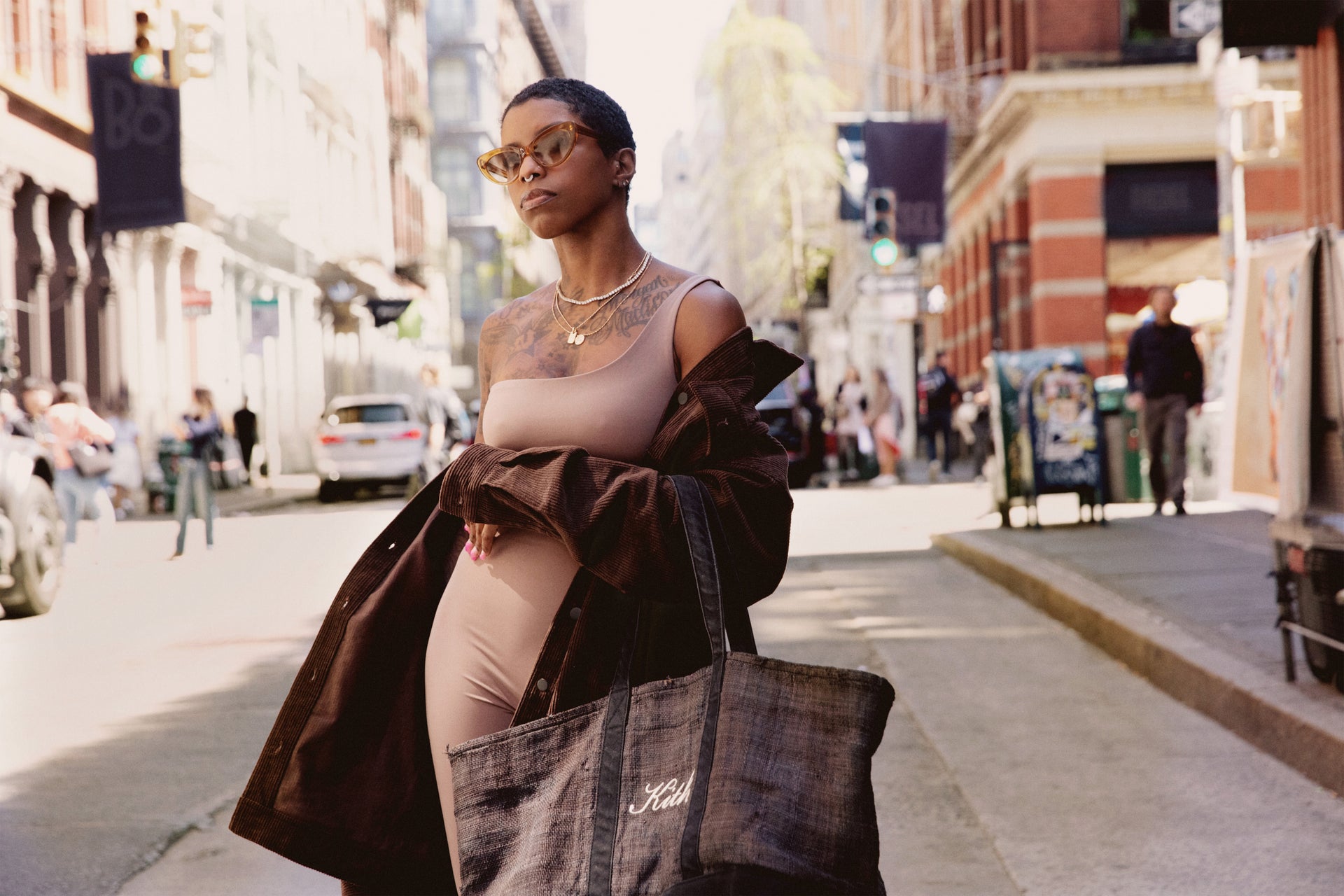 Celeb Hairstylist Nigella Miller on The Power of Self
Profile
For celebrity hairstylist and barber, Nigella Miller, self-expression through hair has allowed her to celebrate different aspects of her personality. A green bob makes her feel chic and edgy, while braids bring out her more free-spirited side. 
"I always make time to be true to myself and my art," the 17-year industry veteran says. Miller's own multi-faceted looks complement the creative styles she bestows upon clients like ChloexHalle and Jhene Aiko, and crafts for brands such as Parade and i-D. To top it off, Miller also makes a line of gilded hair jewelry called Afra. "Being able to show my work through different mediums is what's most important to me as an artist," she says. 
Below, Miller goes into detail about her beauty and wellness routines, from a soul-uplifting wash-day routine to her double-cleansing nightly ritual, that keep the artist afloat during busy times. "Creating a schedule for me-time is so important for your mental health, especially when you have multiple businesses like me," Miller says. "A lot of artists create a schedule for their work, but forget to do it for self-care. I don't care what's going on, I won't sacrifice a day off for anything that doesn't serve me, and I'm staying true to that."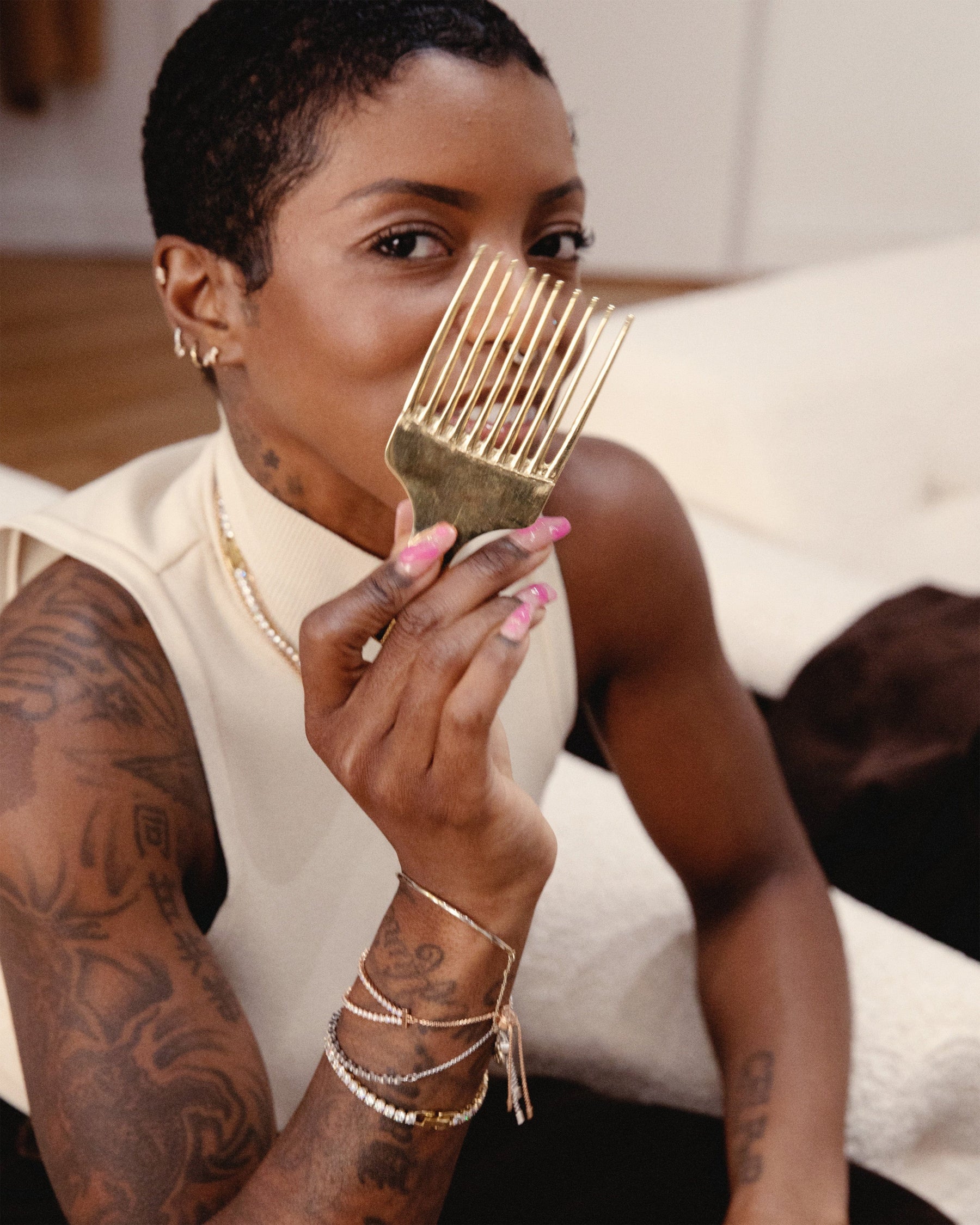 By Paige Campbell Linden
RI:

Who had the biggest beauty influence on you growing up and why?

NM:

All the women in my family because they are so fly! Growing up in the '90s was everything. That's where most of my beauty and style inspiration comes from. NYC at that time was the realest. The West Indian community left a mark on my style to this day — bold red lips, gold chains, black gel and cornrows. When I think of beauty at that time, I immediately think of signature Caribbean earrings.  

RI:

What inspires you now beauty-wise  and why?

NM:

I'm inspired by the concept of less is more now. I'm inspired by how the industry is starting to shift to highlight the importance of having healthy skin and hair. It's everything to me. Healthy ingredients, sustainability and intention are how I live. 

RI:

Describe your earliest makeup memory.

NM:

It was so hard finding my shade and what type of product to use on my skin. It was a lot of trial and error. 2000s makeup was bold and full of pigments. I was a Maybelline girl as a pre-teen. And then going into high school I transitioned into using Mac because I saved up my allowance and was able to afford it. 
RI:

What is your hair memory?

NM:

Picture day in the seventh grade. It all started with me hating the way my mom styled my hair, so I locked myself in the bathroom and changed my seven dookie braids to three pigtails held up with blue bows with my pressed curly hair. My mom allowed me to leave with what I wanted because I was just so adamant about hating her original style. She tried to convince me that it wouldn't last by the time I arrived at school. She was right! This resulted in me having three puffs for picture day. I still continued to rock the very first hairstyle done by me with pride. I had no choice but to go with what my hair wanted to do. At that moment, I began to embrace my texture and accepted the beauty behind that. Not to mention the images actually came out great.

RI:

What are your skincare and makeup routines like now?

NM:

My skin care routine is very simple. I start with an oil cleanser to remove my makeup, then double cleanse with organic black soap as my face wash. I usually moisturize with a vitamin C moisturizer or alternate with a mushroom-filled moisturizer. When wash day comes around weekly, I incorporate steaming my skin with a clay mask. Lately, when I wear makeup, I'm loving the Blush Divine, Brow Renew gel and Softlight concealer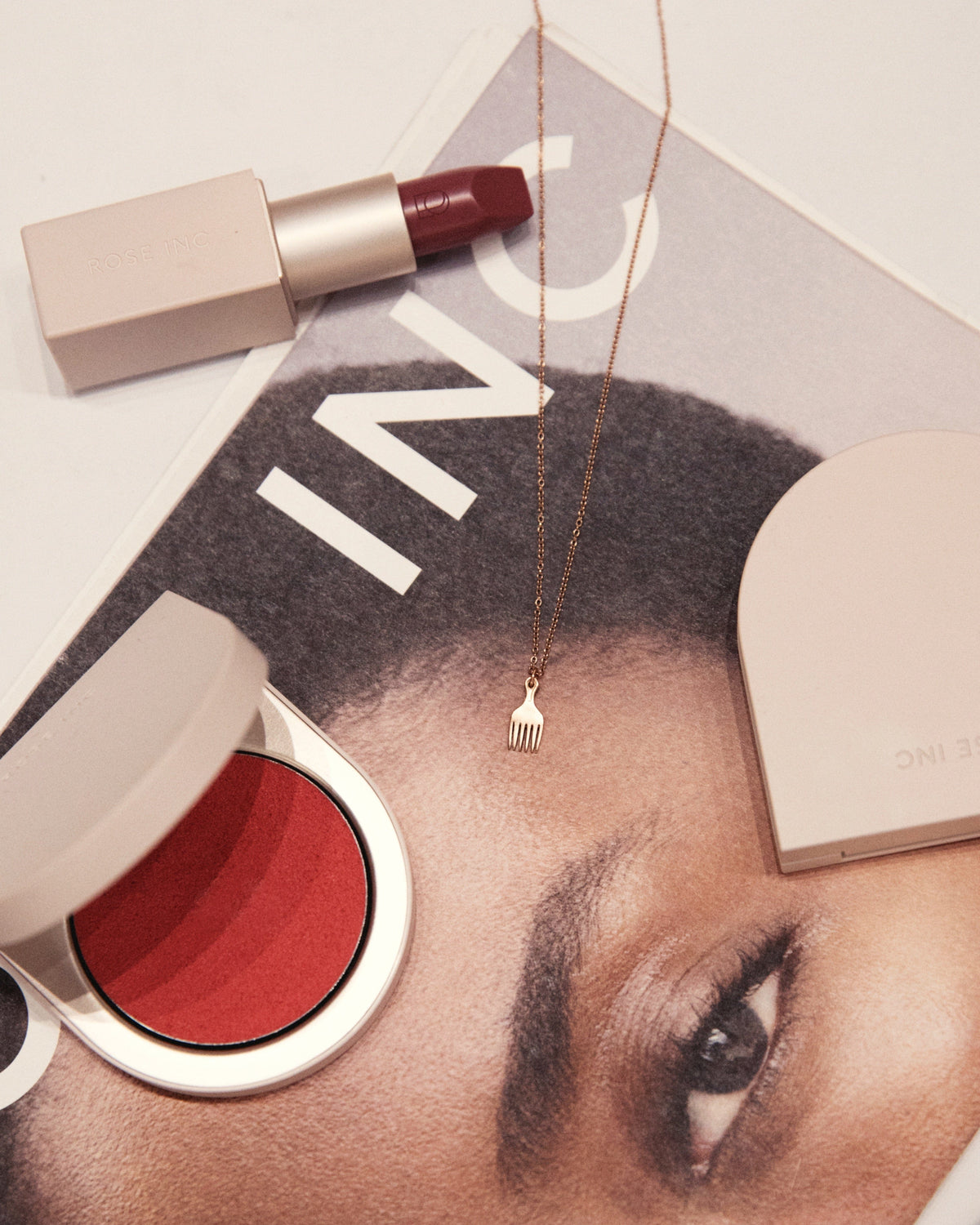 By Paige Campbell Linden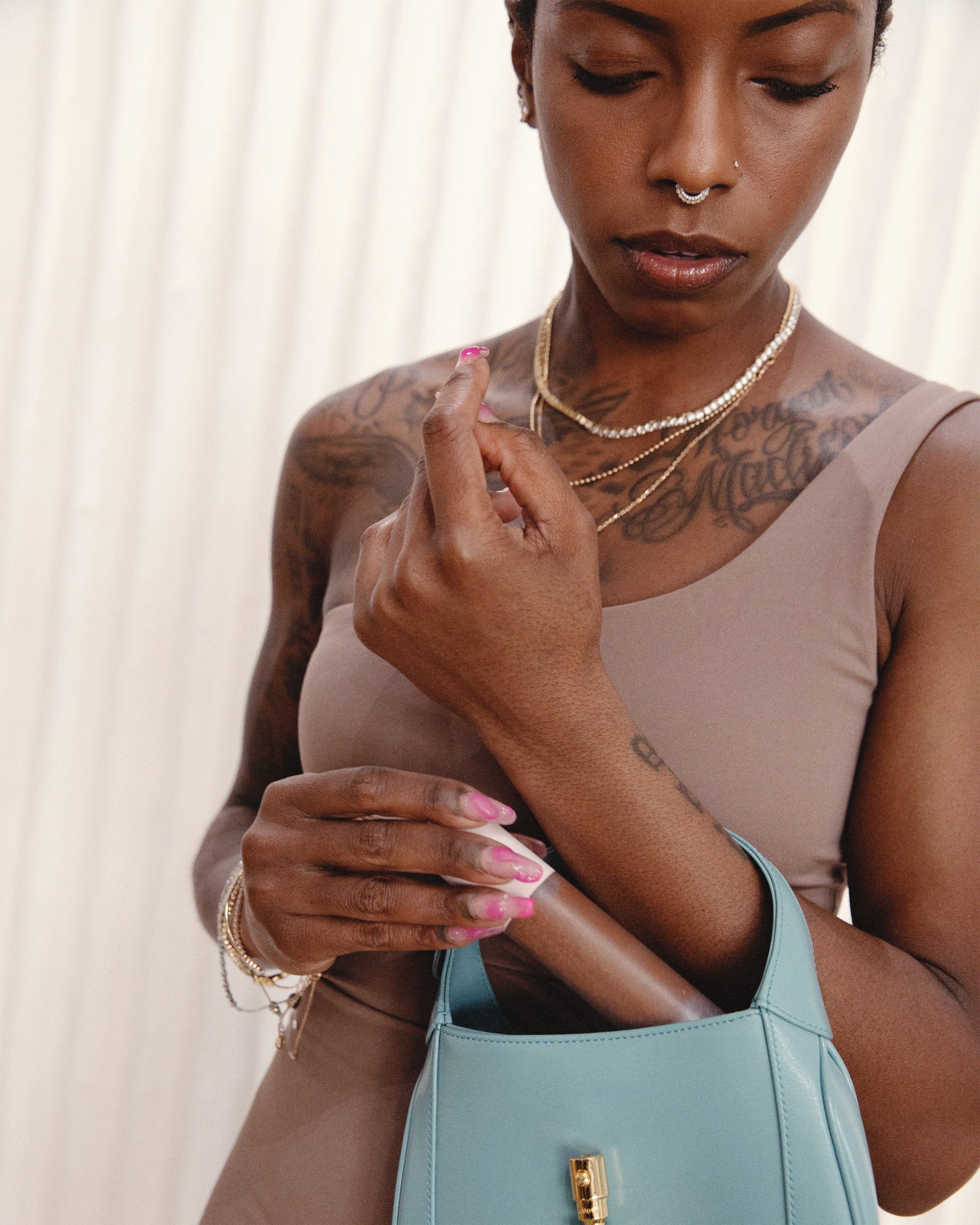 By Paige Campbell Linden
"Healthy ingredients, sustainability and intention are how I live."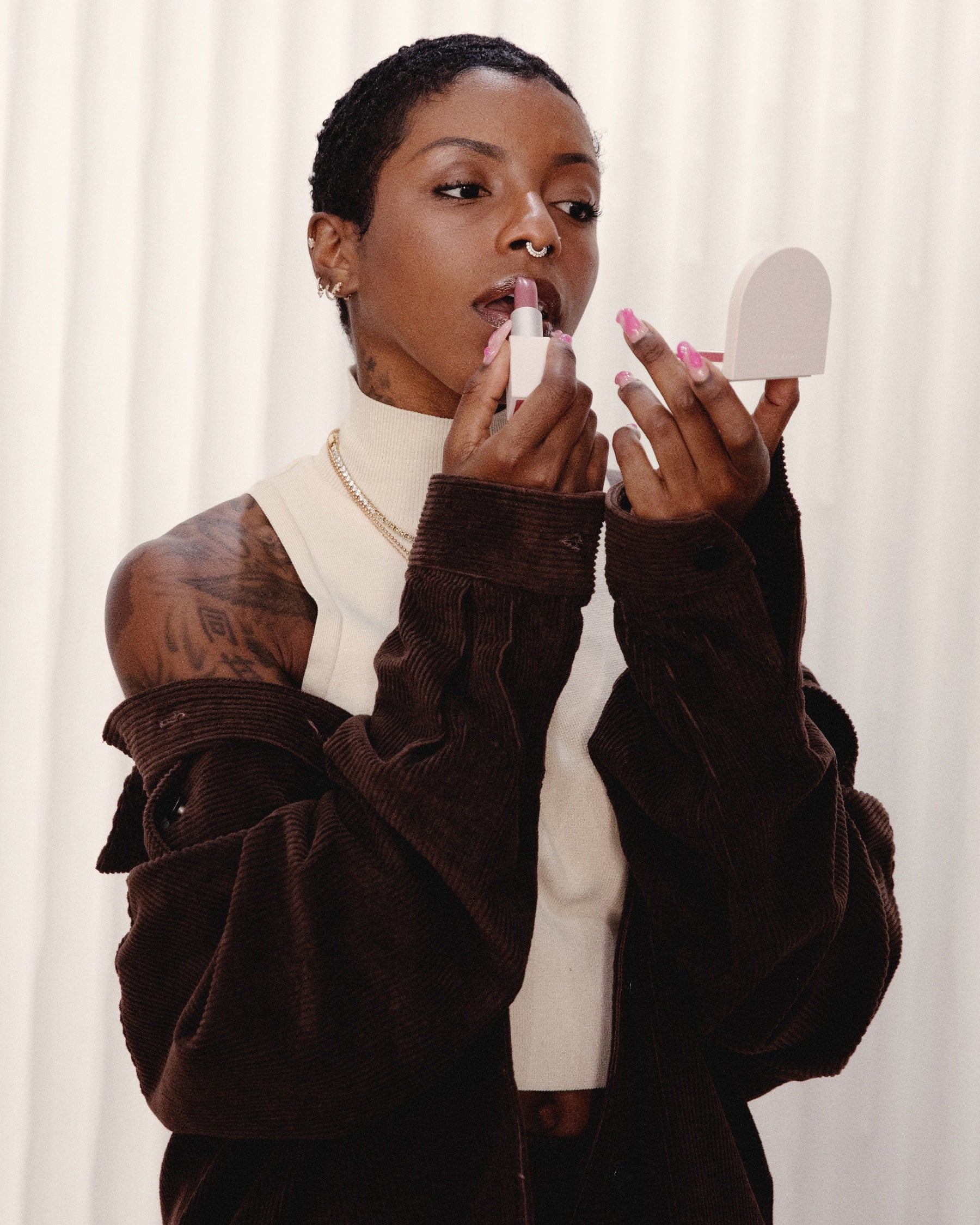 By Paige Campbell Linden
RI:

What's the biggest beauty risk you've ever taken?

NM:

Definitely trying skin lasers. That was a game changer when it came to a reset for my skin and removing hyperpigmentation. I felt like a lot of Black women didn't have access to this when it was first introduced to the beauty industry because they didn't have the right machines for dark skin tones. Now that the beauty industry has elevated and we are advancing technology,  I think a lot of Black women should dive into trying skin resurfacing treatments instead of chemical peel treatments.  

RI:

Did you develop any new self-care habits throughout the pandemic?

NM:

I've become okay with sitting in bed for two or three days and doing absolutely nothing. I realized taking days off, not being around anyone and sitting in silence and relaxing and napping has been something that I can't get enough of. I'm able to rest my mind and body. 

RI:

What is your go-to beauty pick-me-up when you don't feel your best?

NM:

Definitely wash day for me! It just brightens my day and allows me to dive into my skincare as well as my bodycare and I feel like a brand new baddie.  
RI:

In what way would you like to see the beauty industry change and why? 

NM:

I would love to see dark skinned women better represented visually and message wise. I would love to see the colorism within our community die. That will make a positive impact on Black beauty and fashion standards in our society. I think a lot of people get blindsided by a lot of content that's put out there, and I personally see a lot of that systematic racism embedded in a lot of work curated today. We need a better perspective on what real beauty is. 

RI:

How do you define beauty?

NM:

I think beauty is shown through diverse cultures, which tells a lot about who we are and our character. My perspective on beauty is very universal. As a hairstylist, I've always pushed to show all types of textures. I think diversity of texture speaks volumes.

RI:

When do you feel most beautiful?

NM:

I feel most beautiful when I am straight out of the shower with clean hair, clean skin and a fly fit. Honestly, I think that may be every day! 
Wash Day With Nigella Miller
For celebrity hairstylist Nigella Miller, self-care looks like indulgent wash-day rituals, taking breaks from work and double-cleansing each night. Her playlist,  filled with soul-rejuvenating Afrobeats, dancehall and '90s R&B, doesn't hurt either. Read more here on Roseinc.com