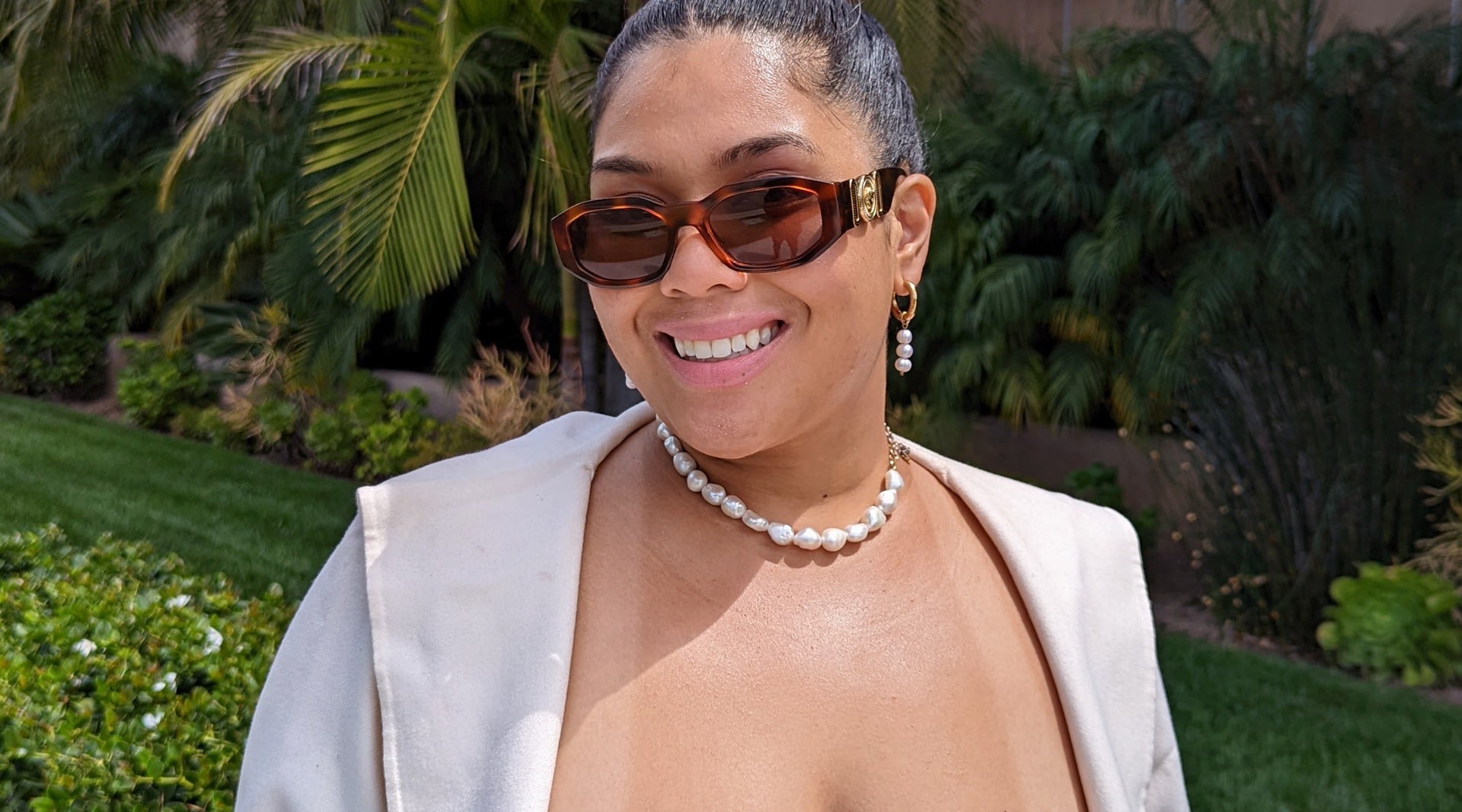 Ann Buenaobra Talks Supple Skin & Quieting Self-Doubt
Profile
"I love anything that forces me to stop self-doubt," says Oakland-raised, Los Angeles-based model and beauty marketing professional Ann Buenaobra. "When I'm on set, I just think of it as a performance and a way to practice believing in myself." 
Buenaobra's journey to self-confidence didn't happen overnight. Growing up in a Filipino-American household, "it always felt like there was a conflict between the way my culture was teaching me to perceive beauty and what the rest of the world wanted me to think," says Buenaobra, who has modeled for brands including Topicals and Sol Body since landing her first gig with Benefit Cosmetics in 2019. "After a while, hating on yourself and waiting for outside approval gets tiring…I began to learn that if I'm breathing and present, that's enough reason to love myself."
Off set, Buenaobra channels her energy into content strategy and marketing with companies such as E.l.f. Cosmetics and The RealReal. "In all my roles, I've always had a personal mission to shift focus from product stories to people stories," she says.  "We're more influenced by our peers and those like us than we are by brands. It's been really fun to see how the beauty industry is shifting towards community as well."
These days, Buenaobra's self-care practice consists of an abundance of positive affirmations, feel-good self-care, and more, which she shares below.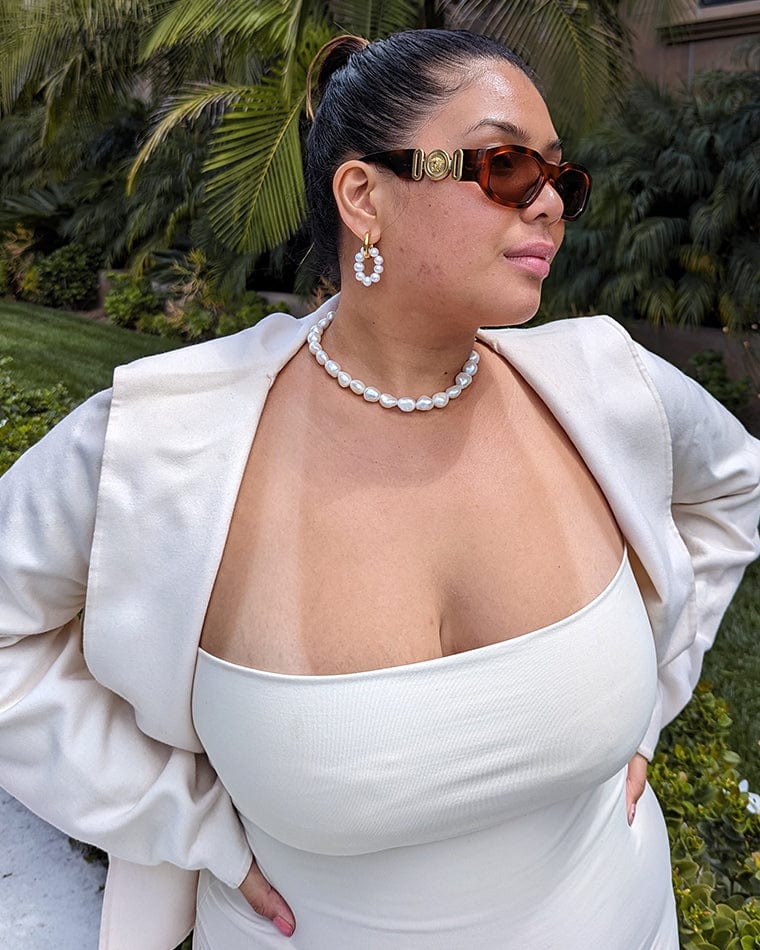 RI:

Who were your biggest beauty influences growing up?

AB:

I would definitely say Beyoncé. …We grew up listening to her. I feel she's always been someone who has led with being herself. You can see her beauty through her physicality, obviously, but also through her values and her talent and her work ethic. So she was definitely a big influence for me. She helped me to think about beauty in a more 360, holistic way. 

RI:

Who's inspiring you beauty-wise today?

AB:

Right now, I'm mostly inspired by the people around me. I'm inspired by people who embody love and kindness, and those who share that willingly. My mom is a huge inspiration, too. She's always showing me different forms of beauty through how she evolves as we both grow older. We've both transformed and built a new friendship and that's a form of beauty to me. She's shown me true camaraderie. 

RI:

 What is your hair routine like?

AB:

I try not to wash it every day, but I do love washing my hair. Usually after my second or third post-wash [day], I'll put in a scalp oil from the JVN collection. I also love the Ceremonia one on my hair — then I'll seal it in with a mask. I like to wear my hair up and tied back while this is setting so that all the product can just swim in my hair and be like that for a day. The next day, I'll wash it out with the Playa shampoo and conditioner. Then I'll leave in a protein cream from SH-RD. 
RI:

How have you been caring for your skin lately?

AB:

I love to double cleanse in the a.m. and p.m. I don't know if that's necessary, but it works for me. I like to use a cleansing oil. In the mornings, I really like to focus on hydration. I like to use a snail mucin serum and then I love to use a hydrating spray. At night, I use a cleansing balm and an exfoliating cleanser. Then I do tons of layers at night. I like to do a hydrating serum, a rich cream and then I love slugging. 

RI:

What about daily makeup?

AB:

I love using a tinted SPF moisturizer. Then I like using blush after that. I also have to brush my brows up, of course, but I don't do too much makeup. I am in love with Rose Inc's tinted serum. It goes on like skincare but has a beautiful coverage and finish. I love how lightweight it feels and how evenly it covers any hyperpigmentation. It's the perfect daytime tint! 
"I'm inspired by people who embody love and kindness, and those who share that willingly."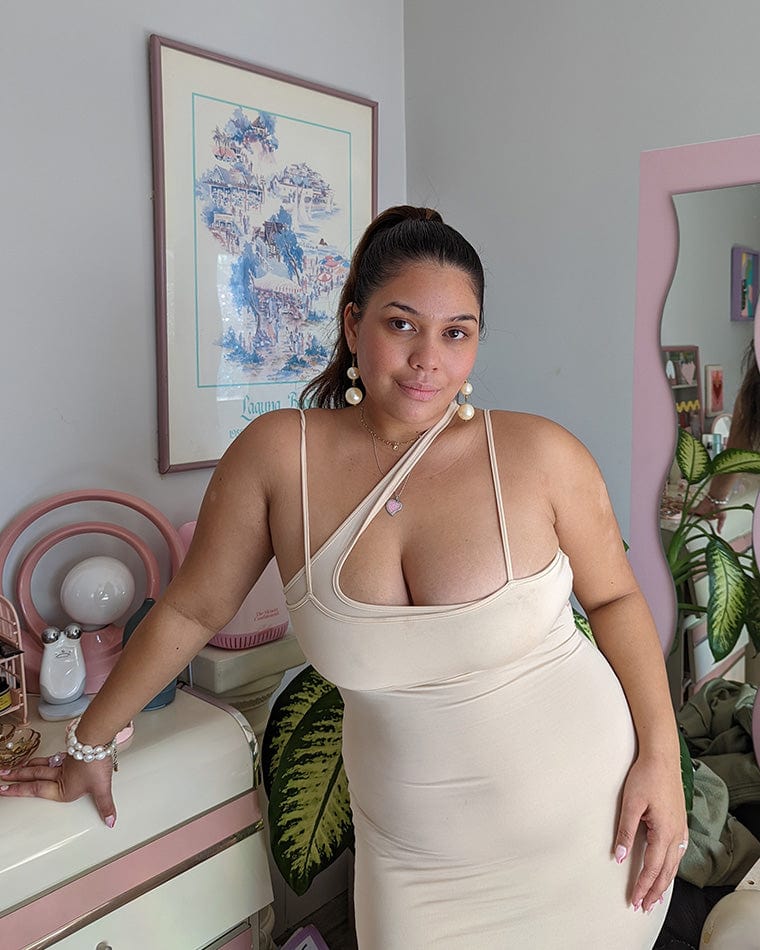 RI:

Which fragrances do you like?

AB:

I love Frederic Malle's Portrait of a Lady and also Maison Louis Marie's Bois de Balincourt. 

RI:

Did you develop any new self-care habits during the quarantine?

AB:

I started cooking a lot more. Cooking is so fun, and being more intentional about what you're creating and putting in your body is great, too. That's definitely one of my favorite things that I've started doing more since that time. But in general, I was doing a lot more arts and crafts again. It felt really good to be in touch with my inner child. 

RI:

What's the most important self-care lesson you've learned?

AB:

I just try to tell myself, no matter what goal I'm trying to reach or how much I need to get done in a day, that I can and will do it. Pulling out that worry factor has been a game changer.  If you're just carving out one hour a day to de-stress and be happy, that can be exhausting. So I try really hard to make self-care a mentality and a lifestyle.
RI:

What change would you like to see happen in the beauty industry?

AB:

I think this industry is built on making people feel inadequate. But I want to see more messaging that gives people the right to define beauty and self-care for themselves. I don't think this industry should make people feel like they have a problem because they have, say, dark circles under their eyes. It should be more about maybe this person just needs more sleep or it's hereditary and not about how they actually look. I think if the industry just taps into being more celebratory and having more fun, that would be amazing. 

RI:

How do you define beauty?

AB:

I think beauty is just being yourself in every moment. 

RI:

When do you feel most beautiful?

AB:

I feel most beautiful when I'm staying present — when I'm not getting ahead of myself and just remaining grounded. 
"I am in love with Rose Inc's tinted serum. It goes on like skincare but has a beautiful coverage and finish."
Getting Ready With Ann Buenaobra
For model and beauty marketer, Ann Buenaobra, self-care is all about positive self-talk and remaining present. Her empowering getting ready playlist will help you do just that. Read more about her beauty rituals and self-care journey.