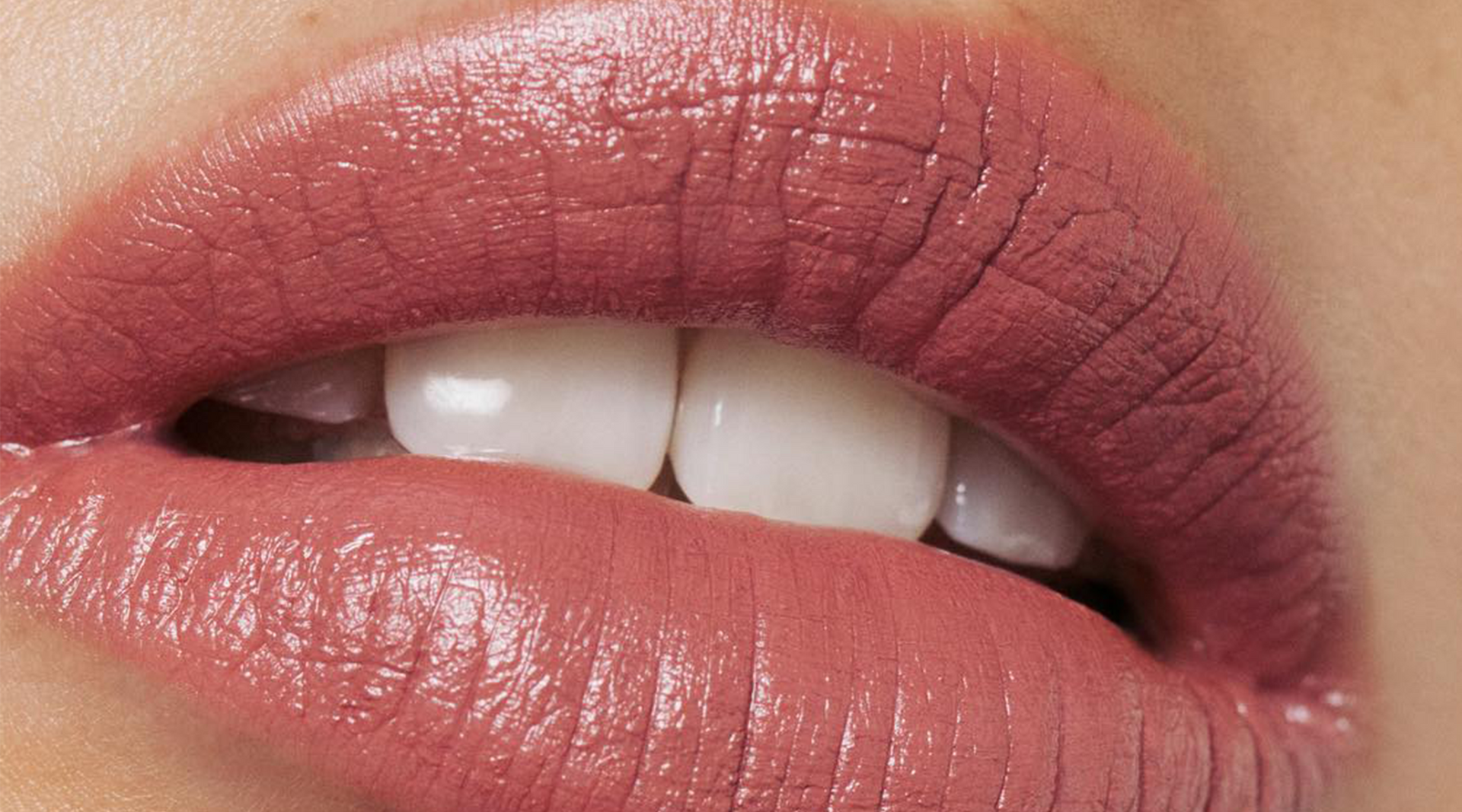 A Derm's Guide to Treating Dry, Cracked Lips
Education
The lips are unlike any other part of the body. Not like the rest of our skin, the skin on our lips is thin, delicate and lacks oil glands, therefore making it more prone to drying out. Cold weather and dry air only exacerbates this difference and during the winter months, lips are more prone to dryness, peeling and oft-painful cracking. Regardless of the causes triggering the issue, cracked lips can be uncomfortable and burdensome. Luckily, keeping your lips looking like their best, most pillowy selves during wintertime is possible.
Ahead, board-certified dermatologists Jessie Cheung, MD and Hadley King, MD, FAAD share more on common cracked lip causes and tips on how to heal them.
Common Cracked Lip Causes
Unlike the rest of our skin, Dr. King says the skin on our lips is very thin and delicate and doesn't contain oil glands making them more prone to drying out. When the weather is cold, she explains, dry and cracked lips become exacerbated because the humidity in the air decreases, causing more moisture to evaporate from the skin into the air. Furthermore, wind exposure can worsen the issue. Dr. Cheung adds that contact with irritating chemicals such as salicylic acid, camphor, menthol, and fragrances can also cause lip cracking.

In addition to external factors such as weather and irritating ingredients, Dr. Cheung says our internal health can also impact our lip health. In particular, she notes that inflammatory disease, yeast overgrowth, and deficiencies in zinc, iron, vitamin B and thyroid hormones can cause cracked lips. Cracked lips may also point to a more serious issue. "Sun-damaged skin can harbor precancerous lesions on the lips that mimic cracked skin," Dr. Cheung says. 
How To Deal with Cracked Lips




1. Don't lick or pick

If you're prone to getting cracked lips, both Dr. King and Dr. Cheung strongly advise against licking your lips. Although it may feel soothing in the moment, Dr. King says lip licking will make the lips drier as the saliva evaporates. Dr. Cheung adds that picking at your lips and trying to peel the dead skin off can also make things worse. "Let them slough naturally," she says.



2. Use a humidifier

Moisture is like medicine for cracked lips, which is why both derms recommend using a humidifier at home to help keep the air in your home moist. Specifically, they suggest keeping one in your bedroom at night. Dr. King also recommends protecting your lips by covering them with a mask or a scarf whenever you're heading out during the wintertime.
3. Apply lip balms with emollients and occlusives
Cracked lips also love lip balms. Dr. King encourages reapplying lip balm frequently and coating the lips with a thick layer. However, not all lip balms are the same, so it's important to read the ingredient list.
Some lip balms contain humectant ingredients (think hyaluronic acid or glycerin), which attract moisture. However, as Dr. King puts it, "Humectant ingredients need to be combined with emollients and occlusives to be effective." Each type of ingredient plays a key role. Dr. King explains that emollients such as ceramides protect the skin barrier, and occlusive ingredients like petrolatum, bee's wax and coconut oil lock the moisture in and prevent it from evaporating. In other words, lip balms without occlusives will allow the moisture to evaporate from the lips and leave them feeling drier.
"Humectant ingredients need to be combined with emollients and occlusives to be effective."
4. Avoid drying and irritating ingredients
Other ingredients Dr. Cheung and Dr. King recommend avoiding in lip balms — no matter the cracked lip causes — include menthol, camphor, phenol, salicylic acid, alcohol, cinnamon and peppermint oil (common in lip plumping balms), which can dry out and irritate the lips.
5. See a dermatologist
If you've tried all the above tips and tricks and your cracked lips don't heal within a few days, according to Dr. Cheung, the next step would be to pay your dermatologist a visit for a proper diagnosis and personalized treatment plan.