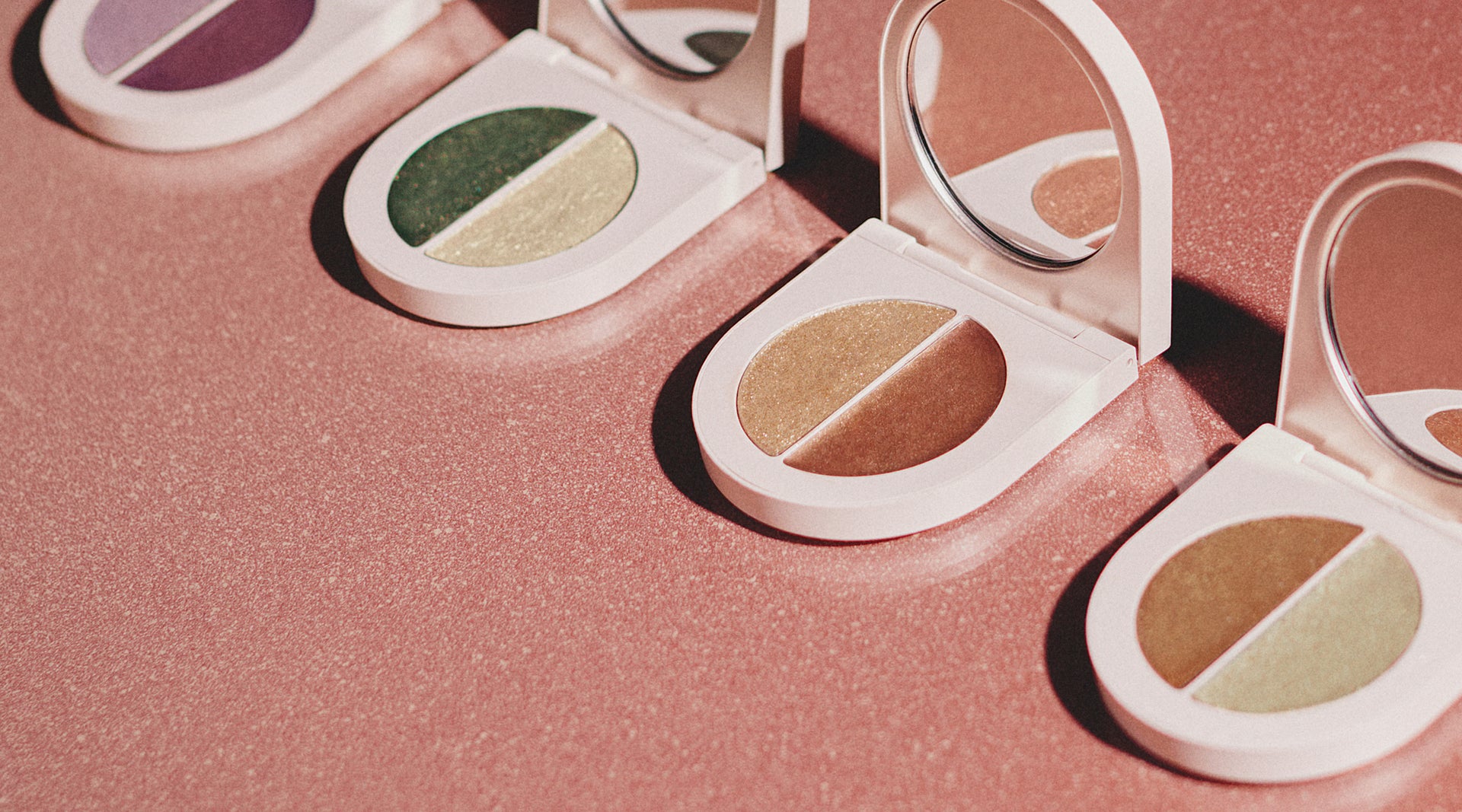 How to Choose the Best Eye Makeup For Your Eye Color
Education
Vibrant colors. Flattering highlights. Sultry tones. There are many different ways to play with color when it comes to eye makeup. As a rule of thumb, the colors that will best complement your eye color and make them appear more eye-catching (no pun intended) will be those that live on the opposite side of the color wheel, says Jason Hoffman, a makeup artist and VP of Artistry and Education for Rose Inc's parent company, Amyris. 
Rules aside, celebrity makeup artist Min Min Ma says the most important thing is that the colors make you happy, so you feel confident wearing them. "I believe that makeup is an emotional and personal process, first and foremost," she says. "When I'm working with clients, I also go with my intuition rather than rules. If the eyeshadows I applied look good on the client and make their eyes pop, then that's a good choice." Hoffman agrees: "I believe that rules are made to be broken, and I've seen all shades work on all eye colors," he says. And if all else fails, he notes that neutral and taupe shades look great on everyone.
Whether your eyes are brown, hazel, green or blue, here's how to embrace color, according to the pros.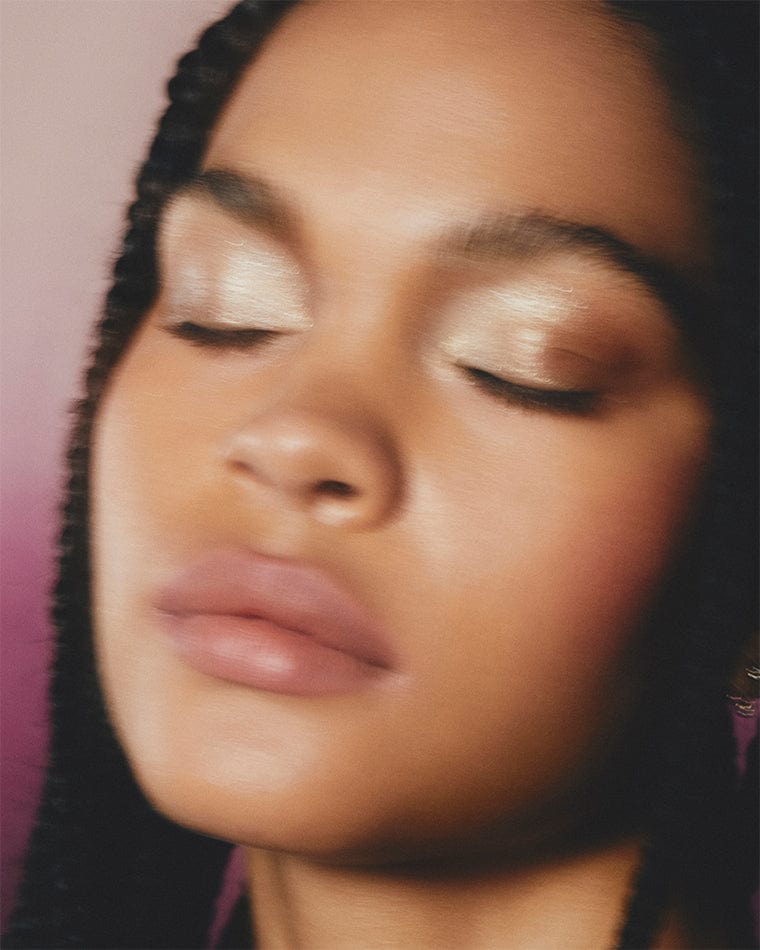 Best Colors For Brown Eyes

If you have brown eyes, Ma says a simple champagne wash of color on the eyelids complements them nicely. For a more sultry look, she points to plum and eggplant shades, which follow Hoffman's advice for working with shades on the opposite side of the color wheel. In this case, purple-tinged hues will help coax out the gold in the eyes. If you want to bring out the richness, amber tones and warmth in the eyes, Hoffman suggests shades of blue. To play up the brown, he suggests avoiding colors that are too similar to that of the iris.


"If the eyeshadows I applied look good on the client and make their eyes pop, then that's a good choice."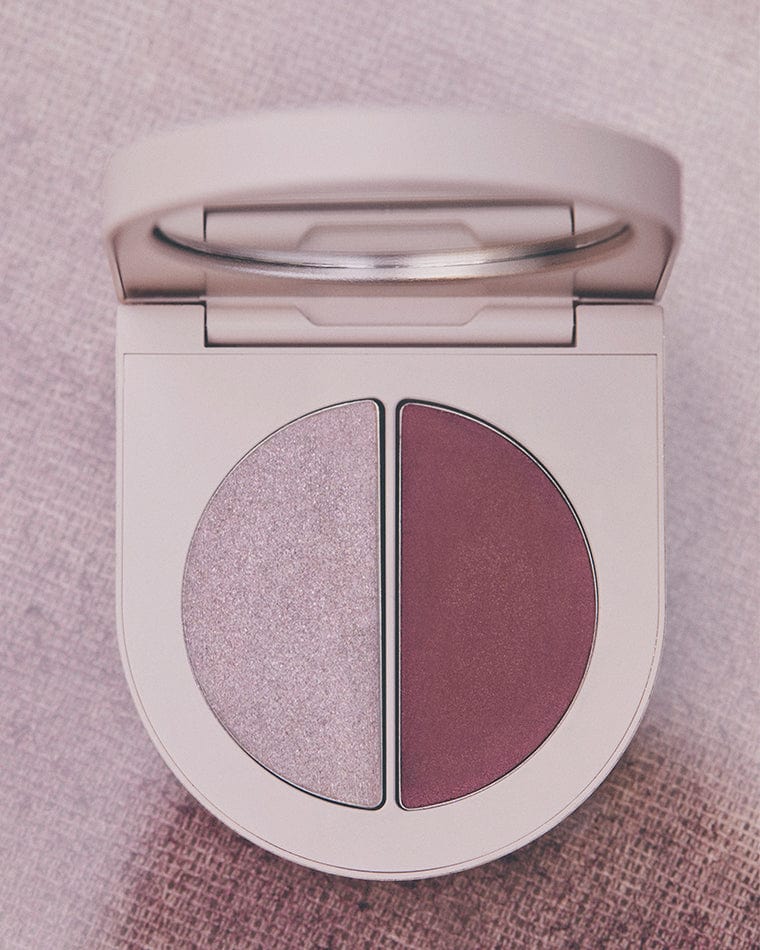 BEST COLORS FOR HAZEL EYES

Hazel and light brown eyes play well with hues from the gold and light warm brown families. "These shades complement the eyes as they're all in the same family of color," Ma says. "For those who are more experimental, moss green and khaki eyeshadows work well, too." Steer away from orange or peach shades as they can make hazel eyes look red, she cautions.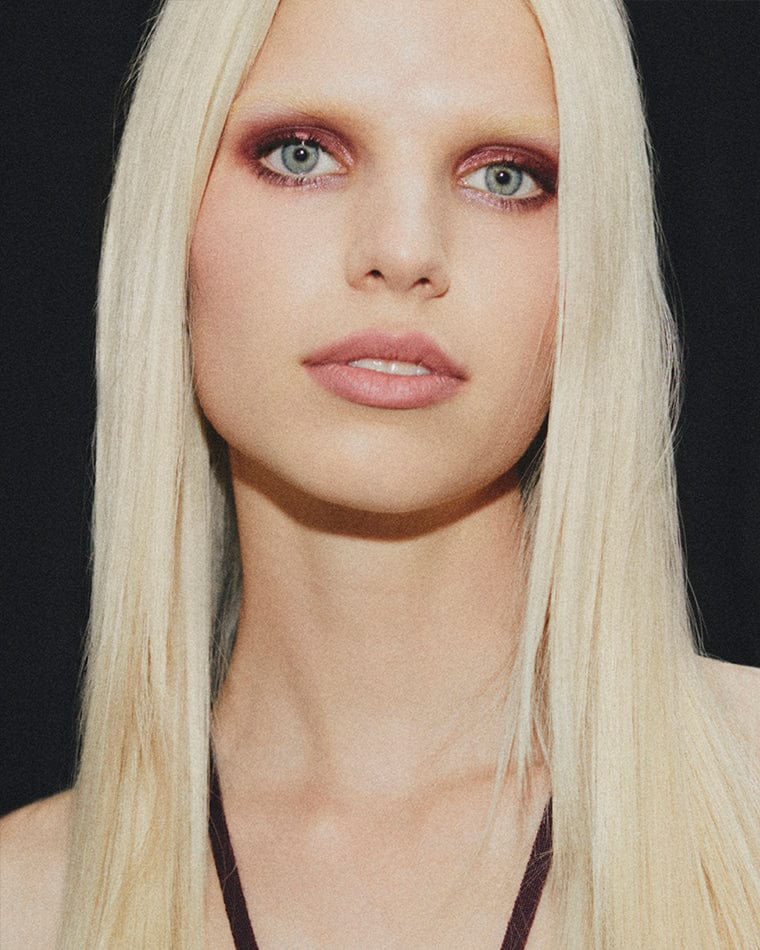 Best Colors For Blue Eyes

Blue eyes look striking against peachy, light coral and bronze colors. "Using warm undertone eyeshadows with a cool eye color makes a nice contrast and makes the eyes [look] extra blue," Ma says. Hoffman seconds this advice and adds: "Blue eyes always look amazing in coppers and corals, but any brown will generally flatter a blue eye. To bring out more green in the eye, play with shades of plum and purple."

The only color Ma recommends avoiding is blue because it'll be too much of the same tone. But, this comes down to personal preference. Hoffman, for instance, loves the monochromatic look of blue shadows on blue eyes, even if it doesn't make the eye color stand out.
"Using warm undertone eyeshadows with a cool eye color make a nice contrast, and make the eyes extra blue"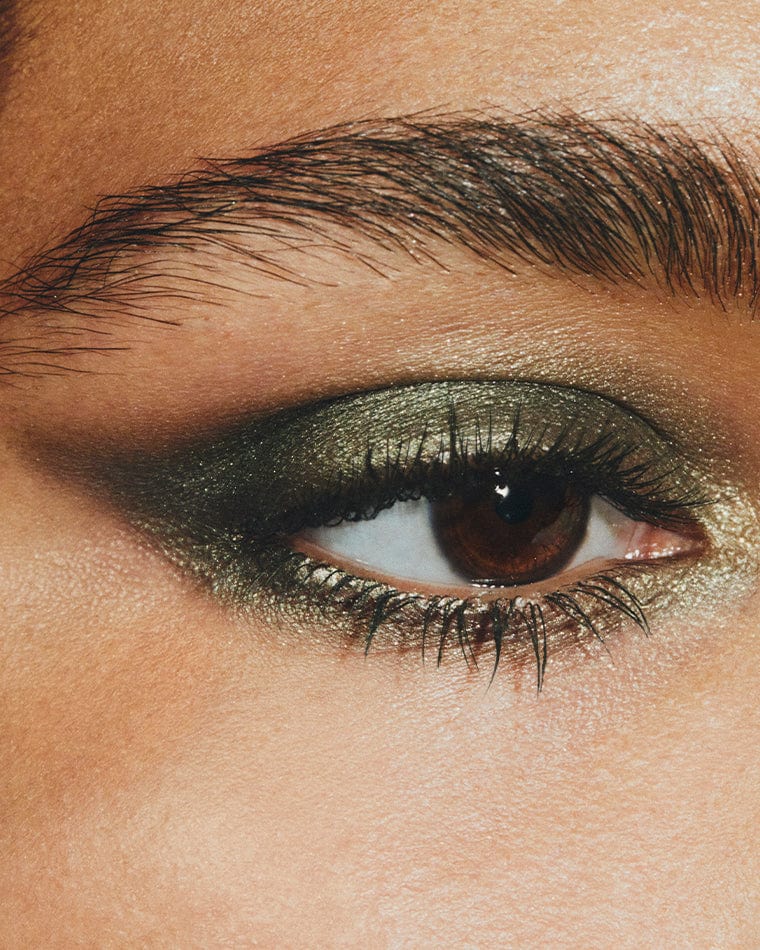 Best Colors For Green Eyes

"Referring to the color wheel, reds are opposite green, so they complement the color," Hoffman says. "Try shades of cranberry and purple to make the eyes pop." Ma adds that pastel pink and rose gold also work well with green eyes. "It's a classic look, and the contrast works so beautifully," she says. 

Both Ma and Hoffman suggest avoiding green shades as they downplay this eye color. "Green [eyeshadow] can also be more difficult for people with under-eye darkness as it highlights the green under the eye," Hoffman adds. "People with blond or ashy hair should always test green eyeshadow, as shades of moss and lighter greens can make the hair look slightly green."
"People with blond or ashy hair should always test green eyeshadow, as shades of moss and lighter greens can make the hair look slightly green."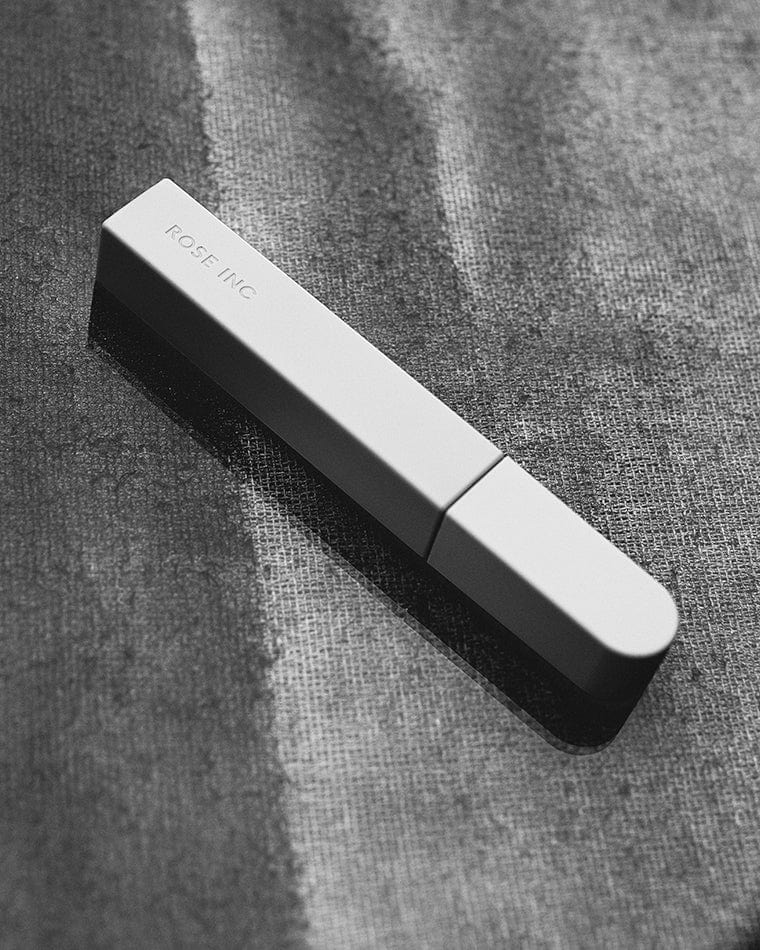 HOW TO CHOOSE THE BEST MASCARA AND EYELINER COLOR

When it comes to mascara, Ma believes black looks good on everyone, no matter their eye color. If you're in the mood for a look that's just outside the box, she suggests brown mascaras for those with blue and green eyes. "It makes the eyes pop and gives definition to the lash line without looking too made up," she says. "For brown eyes, I like using eggplant and maroon-colored mascaras. It adds sensuality to the look and makes the entire makeup look so special."

You can also have some fun with different colored eyeliners. "Gray eyeliner works beautifully with blue eyes," Ma says. "Green eyes complement bronze or wine-colored liners. Brown eyes work nicely with navy or eggplant liners." And like mascara, black eyeliners are universally flattering. 

Going back to the color wheel theory, Hoffman says the same rules apply for shades of liner and mascara; here,  he thinks of them as ways to add depth to the look rather than shade. "For instance, to make the eye color look lighter, add more liner [in] any dark shade and several coats of mascara," he says. "To make the eye color look richer or deeper, try a lighter shimmer shadow with a damp brush as a liner and use one coat of mascara."