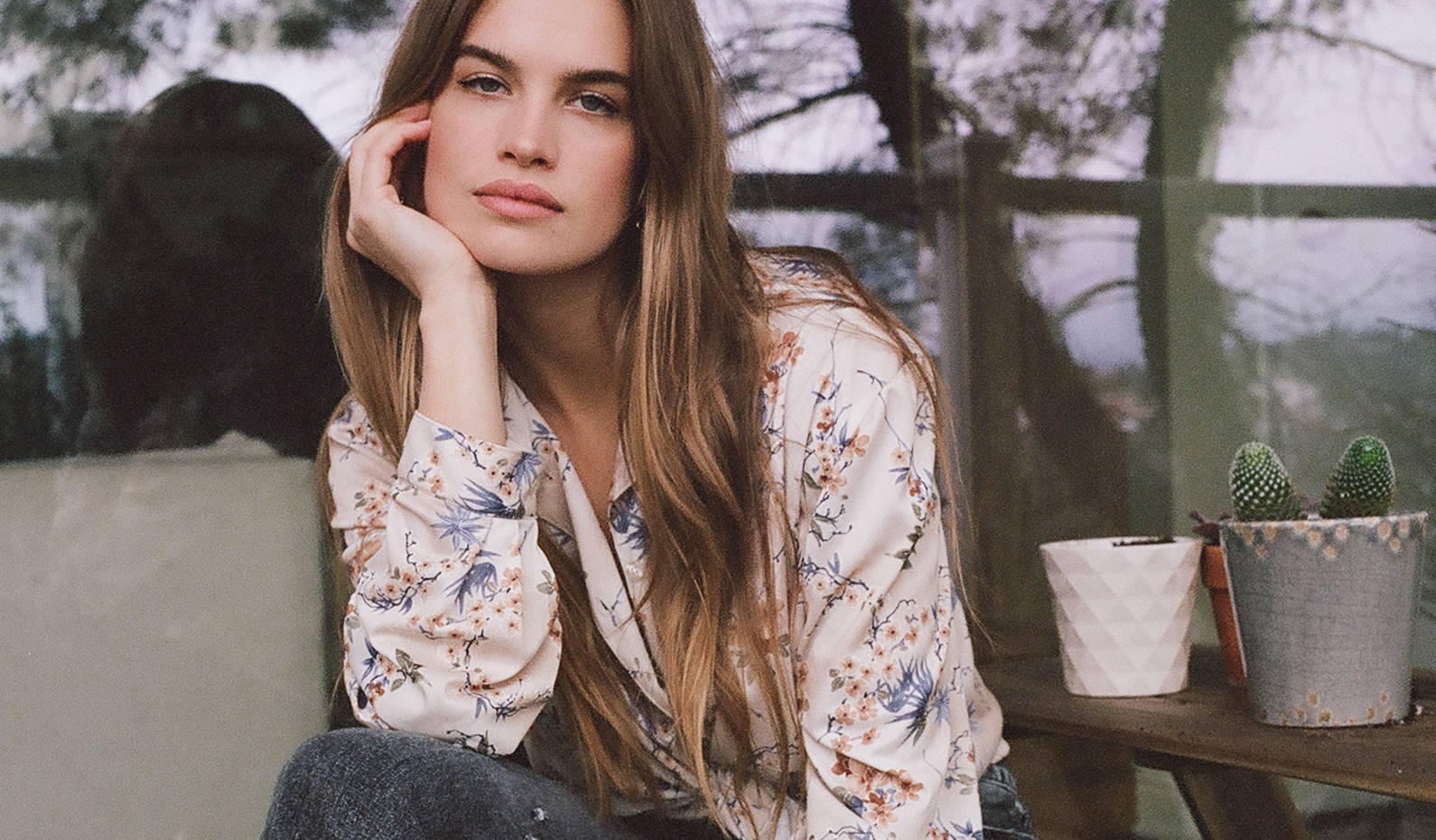 01 / 15
It's hard to meet Stormi Bree and not want to become her friend. She's sincere, creative, confident yet humble, quick to laugh… not to mention a total girl's girl. Oh, and she's ambitious, too. At 28, while continuing to build a steady string of acting and modeling credits, she's laser-focused on two of her deepest joys: music and her daughter, Gravity, who turns two next month. Here, Stormi shares her thoughts on everything from empathy to eyebrows—and what she's hoping to do in the year 2070.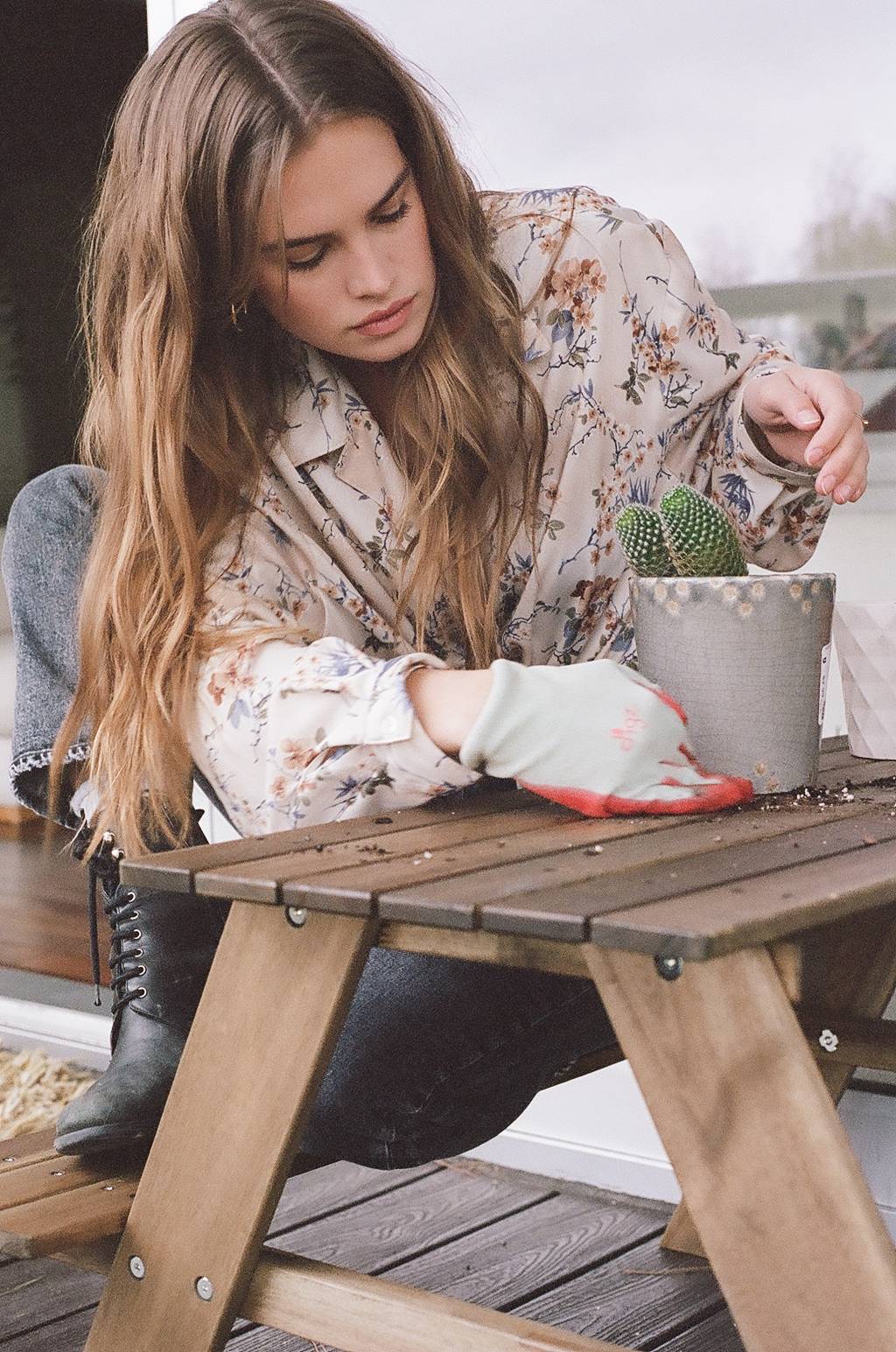 RI:
Okay, Stormi. What do you do?
SB:
Well, the first thing is that I make music. I started playing piano when I was five, I grew up in the theater, and then I joined a band. Now I've produced, written, and edited a whole album. And I have a toddler, so I'm always being a mother.
RI:
Has becoming a mother changed your approach to beauty and style?
SB:
Definitely. The amount of effort that I put in before having Gravity was so different. Now I gravitate toward a more natural look. After her birth, I refused to put makeup on or to do my hair for at least two months. I just felt so fulfilled and fixated on her that I didn't feel like impressing anyone. So I didn't. I saw how beautiful and perfect she was. I think it that it made me feel more human.
RI:
That attitude extends beyond your beauty routine, I imagine.
SB:
Well, I stopped trying so hard. I wasn't looking at everyone else anymore, just her. I didn't feel like I needed to impress anyone. Motherhood has made me feel much more secure. I don't have anything to prove, because this tiny little thing is everything I need.
RHW:
When do you feel most confident?
SB:
When I make the effort to do all the things that need to be done for her: grocery shopping, paying bills, returning emails… just being on top of it all. I don't fixate on anything that's unnecessary.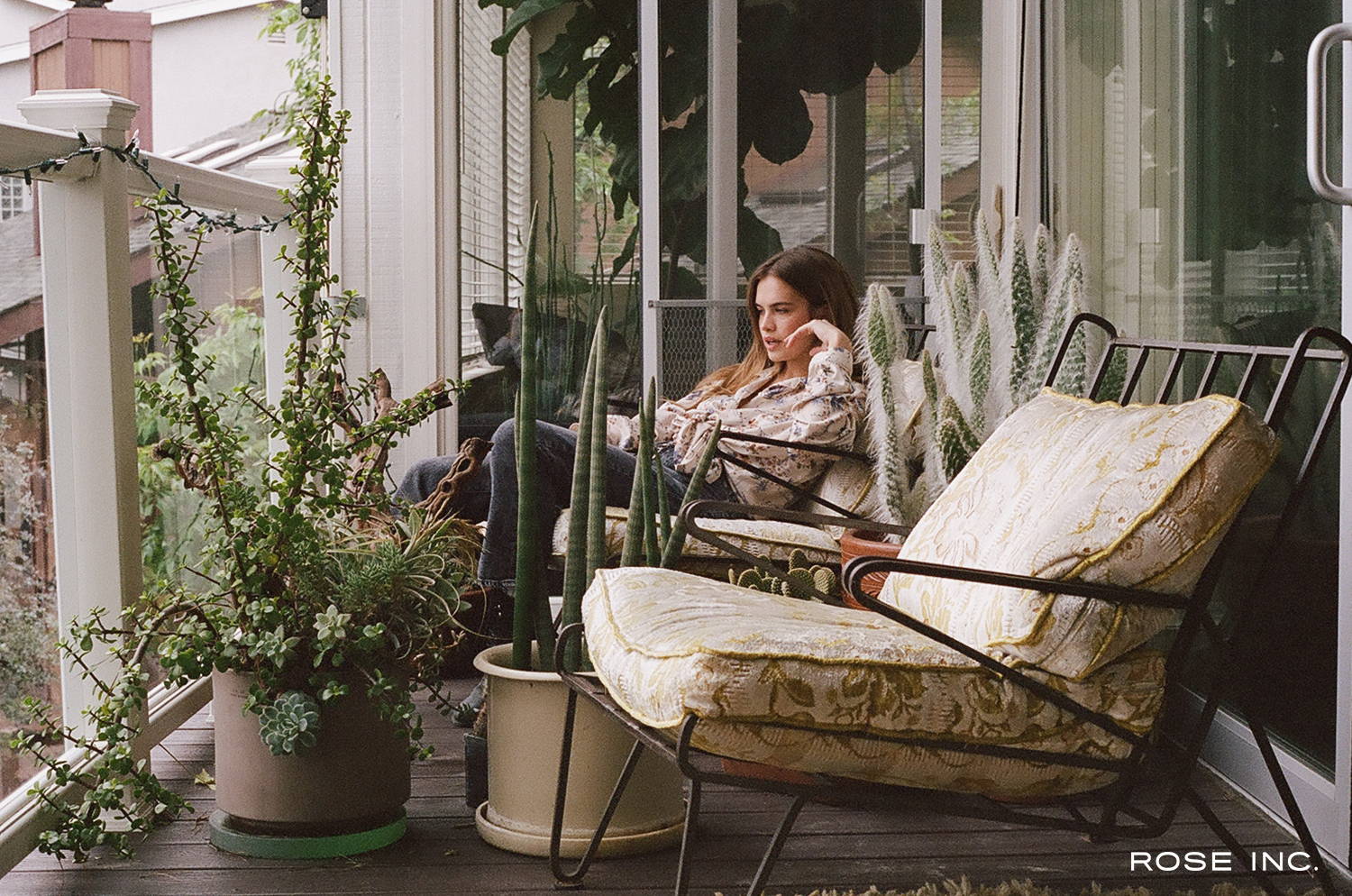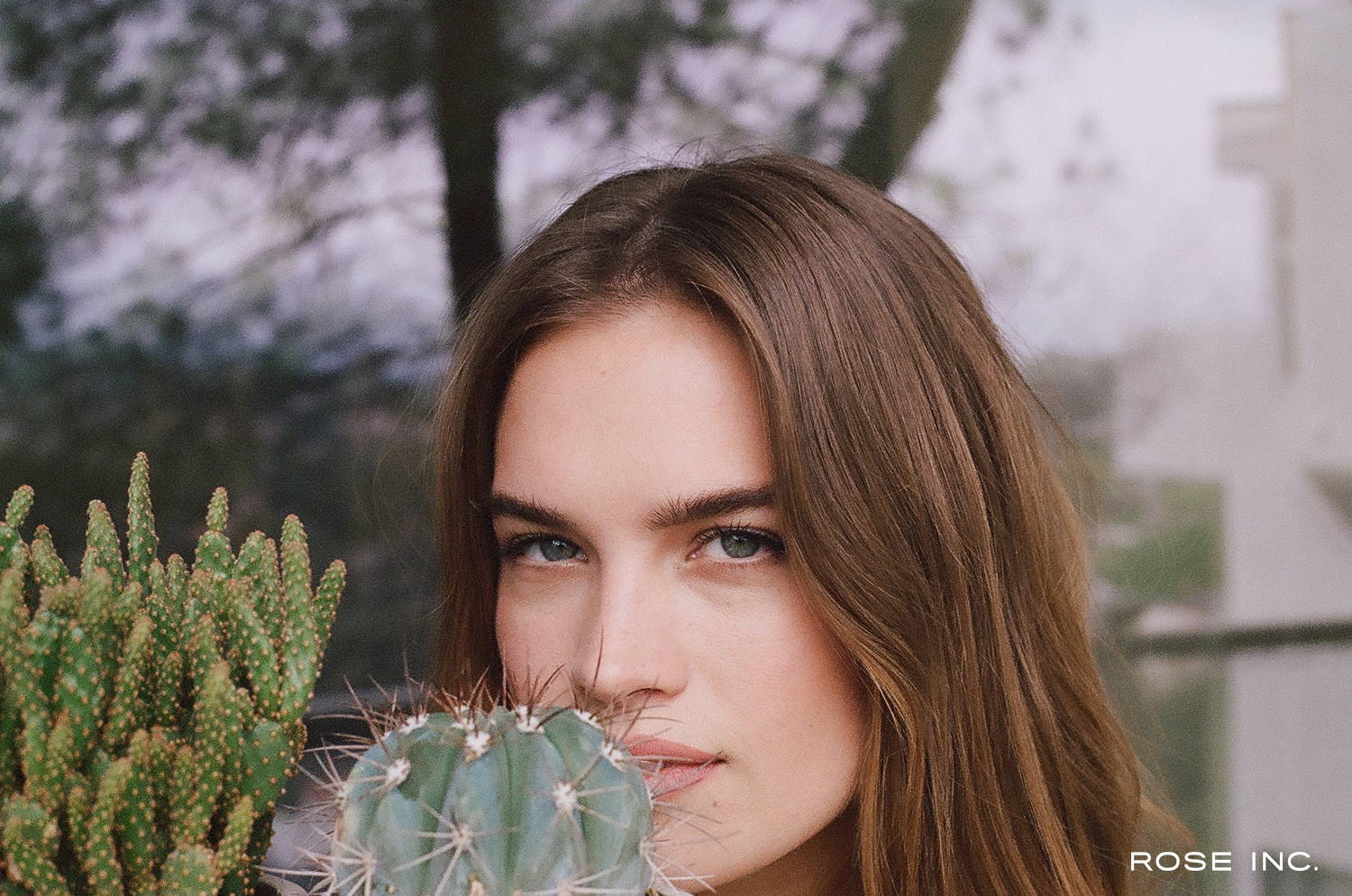 RI:
Can we talk about Instagram for a minute? How does it fit into your life?
SB:
My Instagram is really strange to me. In the past I tried to be more consistent about posting, so that I would get better opportunities for work. But lately, I'm posting something funny that Gravity did. I can't not show everyone how funny and intelligent she is. When I just started posting what actually brought a smile to my face, everyone started loving it.
RI:
Do you read the comments?
SB:
I do. Well, not all of them—I try to scan for mean ones, and I am very on it with blocking people for any kind of hateful comments. Some people don't care about that, but I care. I don't want my page to be somewhere where people can relate with other hateful people. I think it's really healthy to set those boundaries and create a healthier headspace for yourself.
I want to write a soundtrack that makes people's lives feel just a little bit better.
RI:
Do you consider yourself an influencer?
SB:
For some reason, I never liked the term. In the past, the word "influencer" had more of a negative connotation to it, and I never wanted to be an influencer because I always did music, acting, and modeling. I used to say that I don't want to have a ton of followers, because that would mean even more hateful comments. I didn't want my page to be somewhere where people could spread negativity. I wanted to avoid that at all costs. But I think my followers are pretty positive for the most part.
I also think having a child makes people softer toward you. It makes women even more supportive of you. And I've felt the same thing. When I look at other people. I'm like, "Oh, they have a child and they're trying really hard while juggling a lot of things." Being a mother has made me so much more forgiving of everyone. Before, I was the least empathetic person—to a fault. I was never empathetic. That's the biggest thing that has changed about my personality. I feel so much for everyone. Even mean people, I can't return being mean back to them. So that's a very good quality to have. And thank God, because I didn't have it before.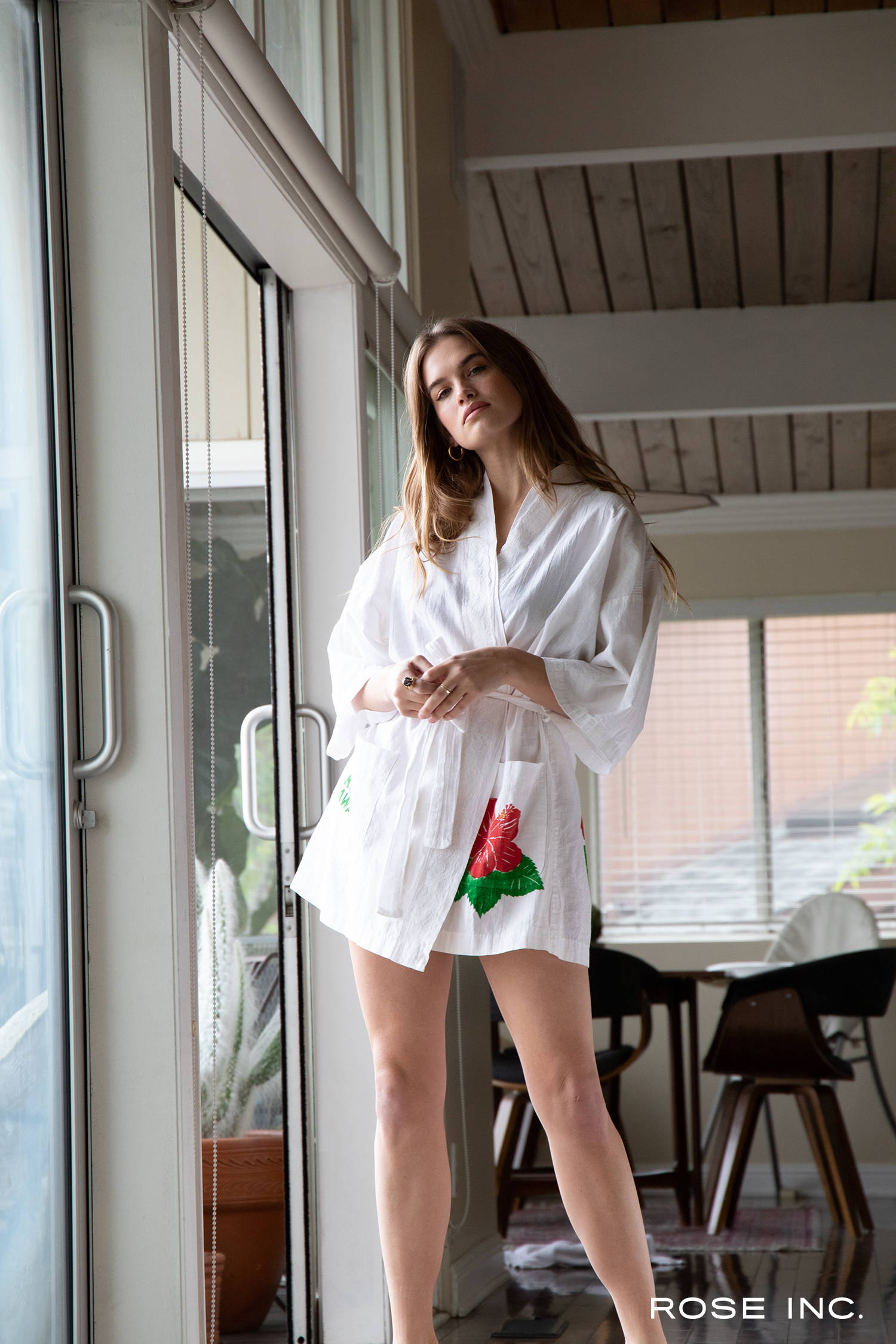 RI:
Are you a beauty girl?
SB:
I have a strange relationship with it because I grew up as such a tomboy. I was playing golf, soccer, and basketball—mostly "little boy" stuff. Then I went into the theater, and you have to wear so much makeup for it to show up on stage. I found a creative outlet in that. I was such a control freak as a child that I wouldn't let anyone else do my makeup. At the age of seven, I'd be doing liquid eyeliner on myself with this little pot of brushes. I had the chance to have no relationship with makeup through sports, and through theater, the opposite.
RI:
Are you more interested in skin care, makeup, hair...?
SB:
With skin, I don't do anything. I wash my face with water if I get to it. I don't drink water. I completely neglect my skin unless it's dry.
SB:
I use bronzer for everything on my face. I fell in love with one, but it got discontinued, so I'm still on the search for the perfect bronzer. Right now I'm using Marc Jacobs O!Mega Bronze because it's a giant palette. I use Pat McGrath's lip liner—it's like a tattoo on your lips. I don't use foundation, just concealer, and it's the bareMinerals Bare Skin concealer. For mascara, I'm using Buxom Lash in Blackest Black. I've tried so hard to beat that mascara. I tried all the nice fancy stuff, and I can't like anything more than that one. Every day, I use clear eyebrow gel. I don't touch my brows; I like to let them roam free.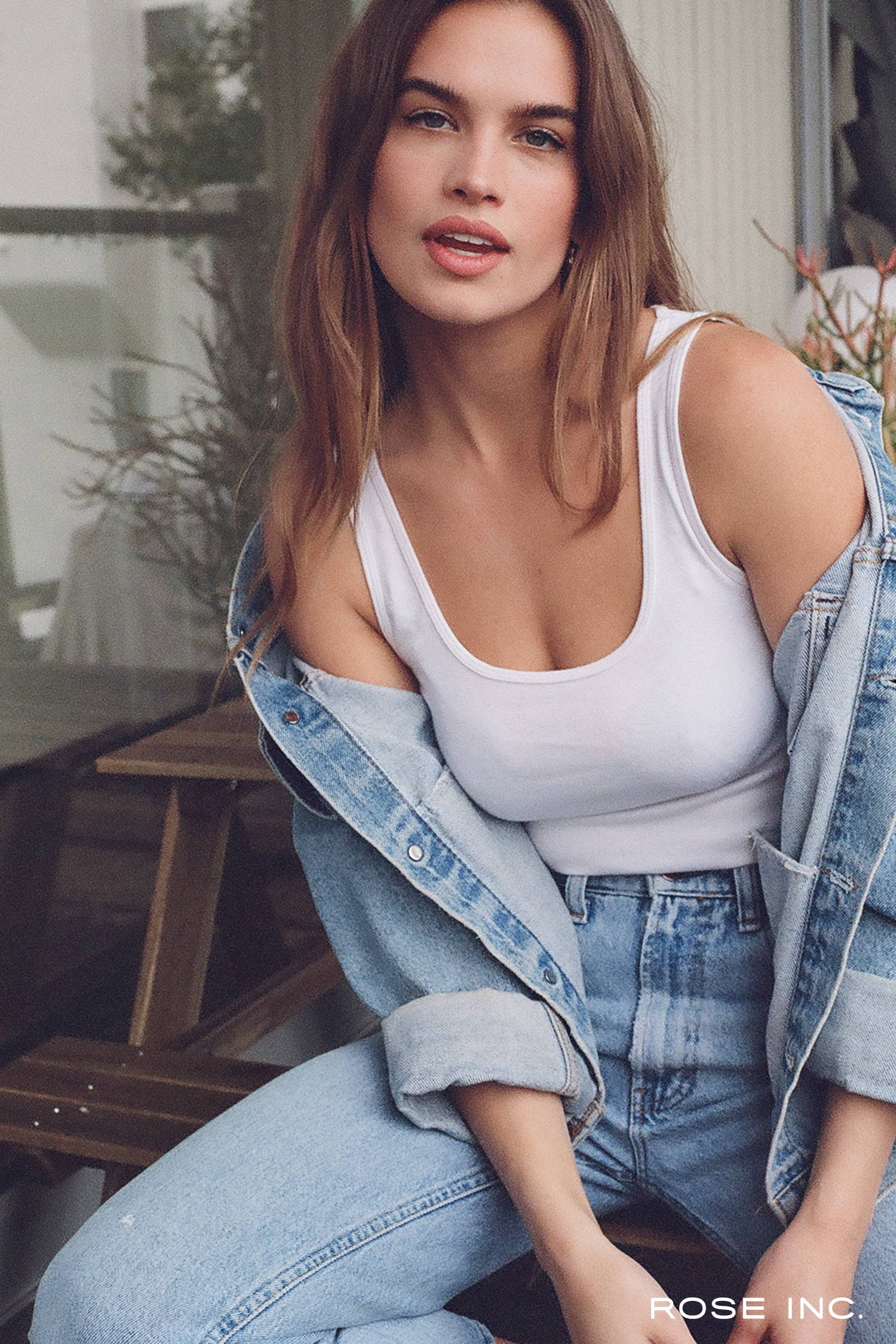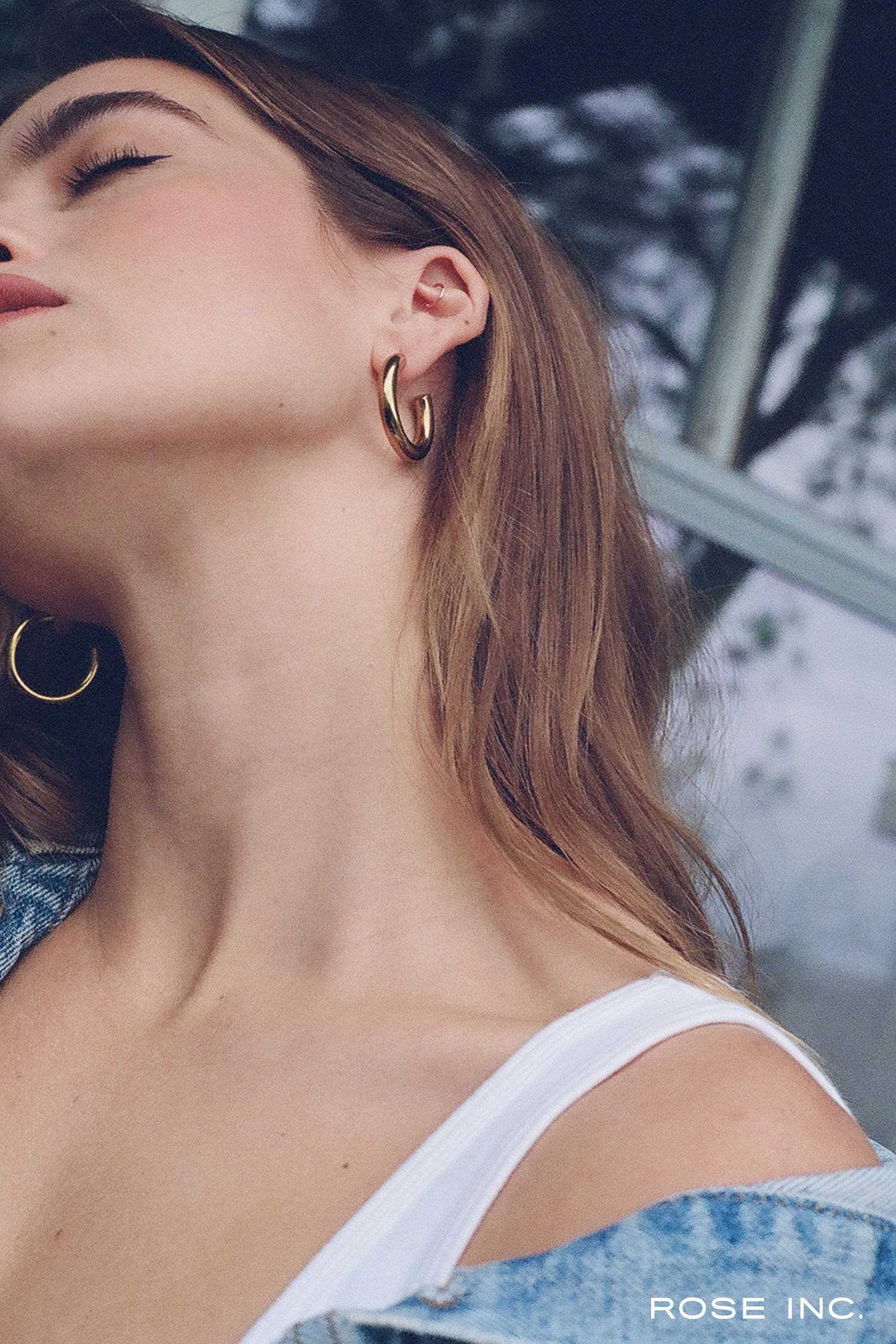 RI:
What will you never apologize for?
SB:
I don't know if this answers the question, but I think about this in the opposite way. No matter how mean people are to me, I will never give them the satisfaction of being mean back. Because I don't deal with guilt. The hardest emotion to live with is guilt, and I don't want to do that to myself. So that's something I'm very unapologetic for. Maybe even if someone "deserves" a mean reply, I just don't do it, because I don't want to feel bad about it. I don't give them the satisfaction.
RI:
Last question. What are your hopes for the future?
SB:
I'm all in with manifesting. My album is almost complete, and it's taking a while to do it because I'm a control freak and I want it to be completely my baby. So my short-term goal is finding the perfect team for the album. Long-term, I would love to buy a house in Malibu, in the mountains, so Gravity can grow up there. And to have a lot of success scoring the most beautiful, amazing films. I want to be sitting in a dark room until I'm 80 years old, tweaking on music.  I just want to get away to the mountains and make music all day and have it make people feel happy.  I want to write a soundtrack that makes people's lives feel just a little bit better.
Photographed in Los Angeles by Ford. Interview conducted and edited by Annie Tomlin.