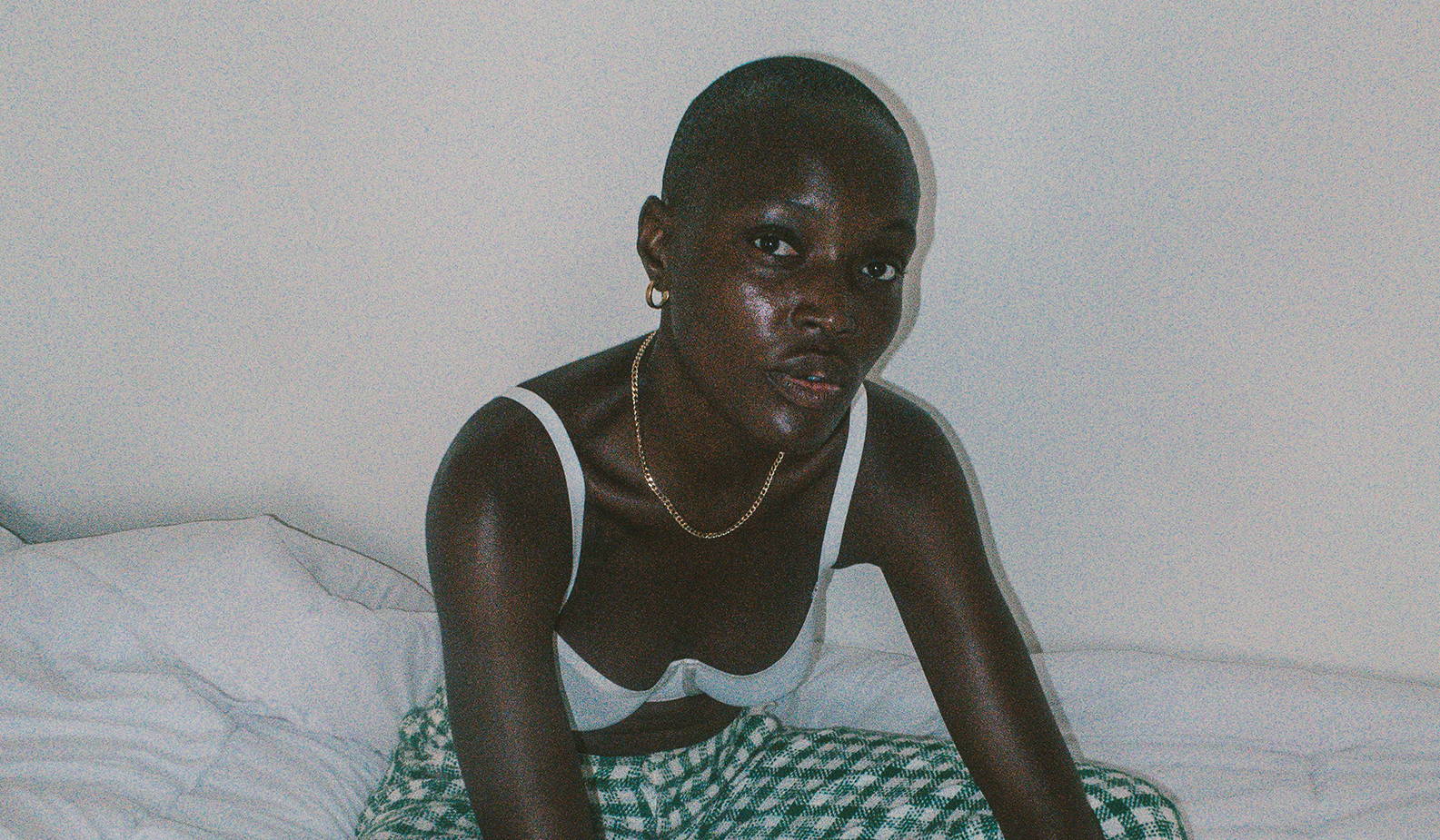 08 / 08
INTERVIEWS
How Folasade Adeoso Began Her Season of Healing
Everybody has a story about beauty. In Rose Inc.'s The Profile, some of the world's most intriguing people share theirs. In this intimate interview series, we get (virtually) up close and personal to explore their definitions of beauty and path to self-confidence. Featuring imagery shot through their own lens, The Profile presents these compelling personalities in a new light—one that illuminates their own journey, dreams, and desires while highlighting their unique relationship with beauty.
Folasade Adeoso is a prime example of what you get when you marry business acumen, beauty, drive, and intellect. Originally from Nigeria and raised in Toronto, her career path broadened while living in Brooklyn and includes graphic design, content creation, and entrepreneurship through the New York Pan-African eatery she co-founded, Teranga. If she looks familiar, it could be because she also moonlights as a model and celebrates her unique beauty on her social channels.
"I never want to worry about fitting into what society considers beautiful," she says. "Beauty surrounds us and it's so natural…[I am] just as beautiful [made up] as when I allow myself to be in my natural state." But a healthy relationship with oneself — especially in her field — is something that must be cultivated. "When I speak to my therapist, spiritual advisors, or even my nutritionist, they always mention that I'm very self-aware," she adds. "This helps me to navigate the world differently, to understand life in a certain way, and to allow myself to be tapped into my highest self. Whilst it can be a lot of responsibility, it can be so freeing." And today, Adeoso says she's entered a season of healing; a re-invention punctuated by a cross-country move from New York to Los Angeles.
We caught up with the multi-hyphenate to discuss adapting to her new coast, her approach to beauty and wellness, and her favorite tips for staying centered and grounded in our ever-changing, often chaotic world.
RI:
The pandemic has changed the world. How have you navigated this last year or so?
FA:
Is it weird to say that the pandemic really highlighted how much of a hermit I am and an introvert at heart? There were moments when I was able to tap into my friends or community, but I spent most of my time immersing myself in nature. Nature really did help to navigate the pandemic for me.
RI:
What is something you have learned about yourself? 
FA:
I started therapy and it was a journey that I needed. I started in July and finished in February of this year and there were a lot of breakthroughs. Also, not only seeing a therapist but I started my spiritual journey and often sat down (virtually) with my holistic practitioner and really looked into myself and investigated what was going on with me.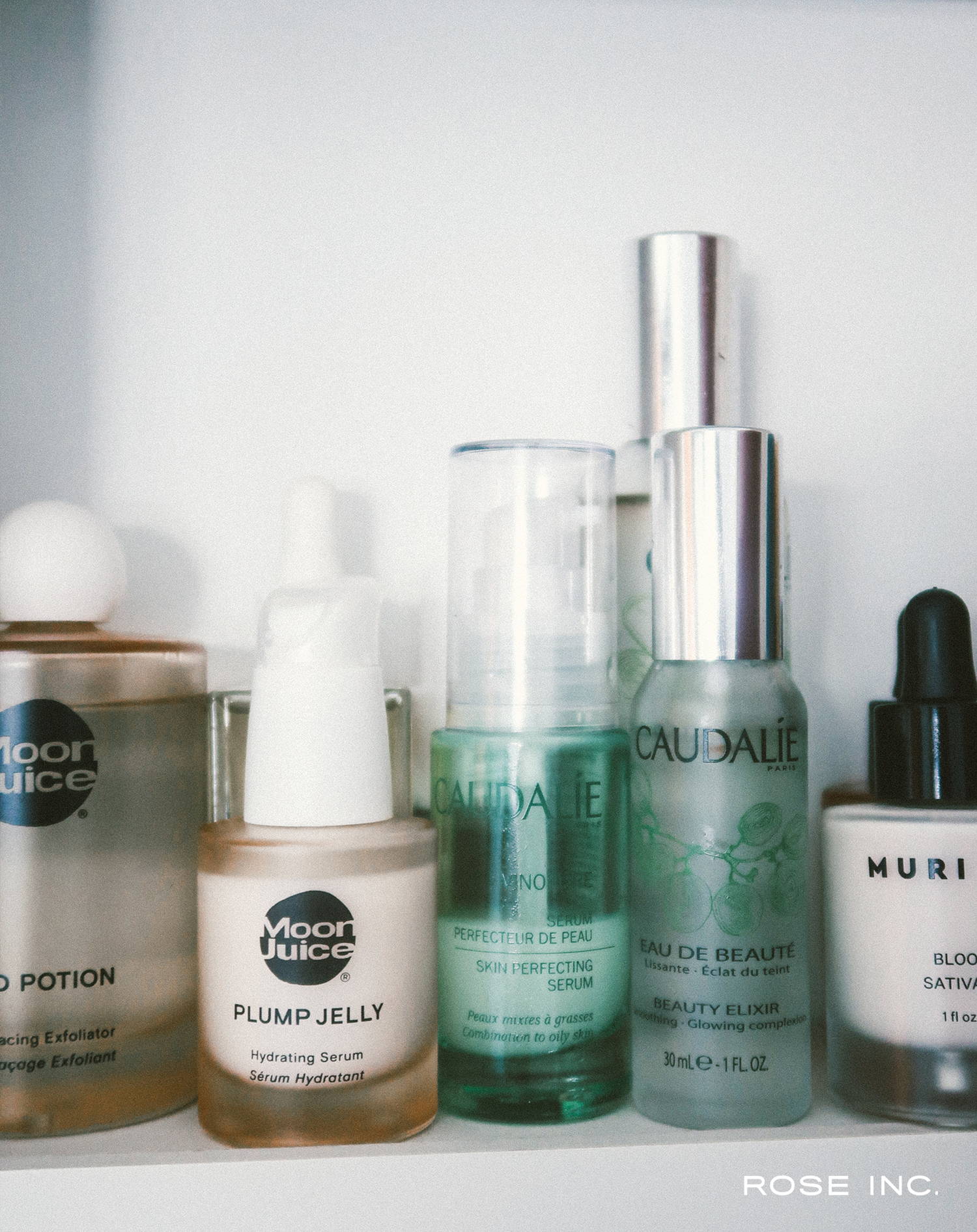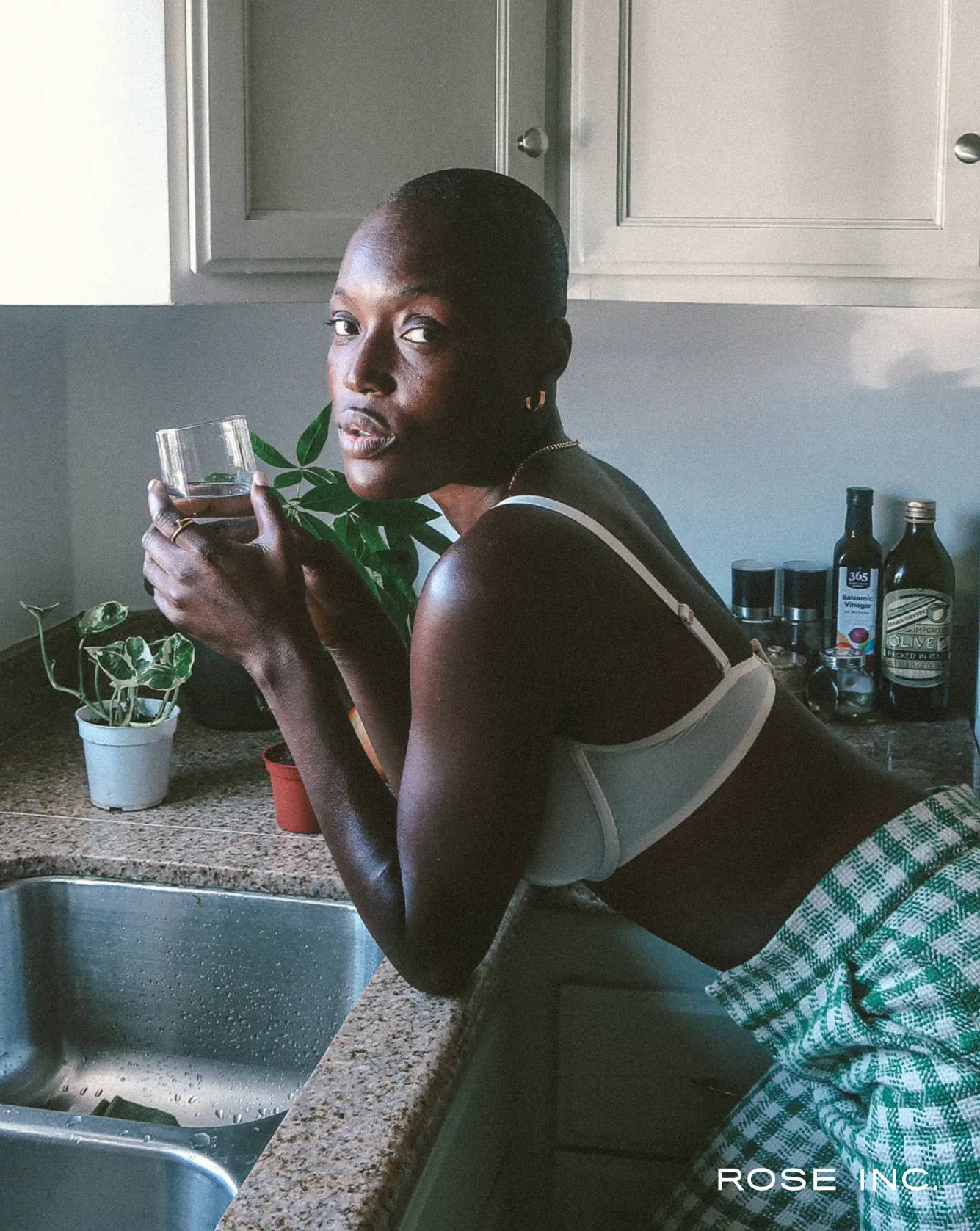 I cut my hair off and never went back. On that day, I saw my true self. I'd peeled away society's expectations and started to see me.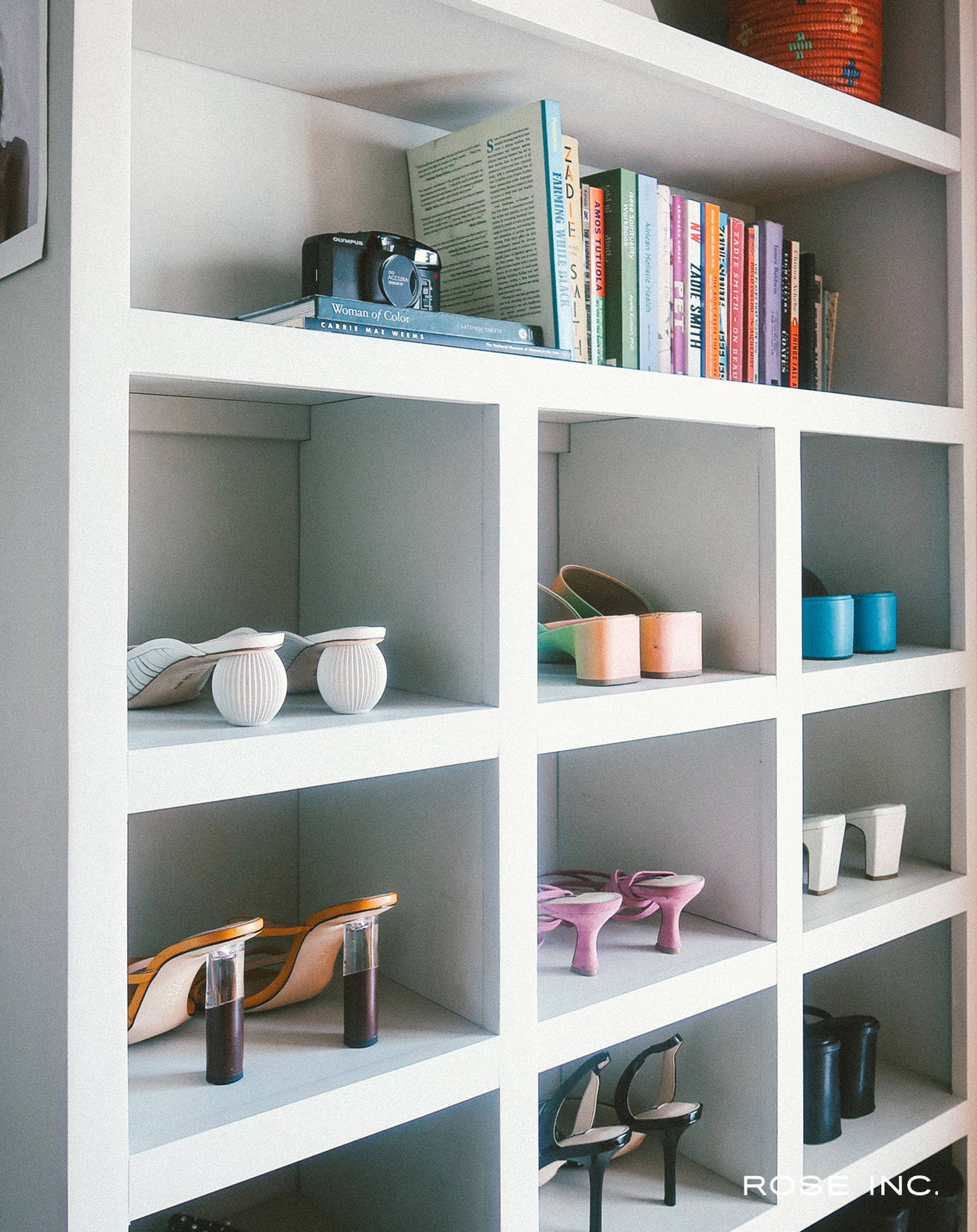 RI:
You also moved across the country from New York to California three months ago. What was that like?
FA:
I'm still new [to Los Angeles], but I feel as if I've moved to a different neighborhood, even though it's across the country. Things are a little different, but I try not to compare and rather focus mentally on the question, 'Where do I begin my life now?' No matter where I go, home is an internal feeling and can be found anywhere that you, internally, find as home.
RI:
Are there any special self-care or wellness habits that you have picked up?
FA:
I clean a lot. I find it so therapeutic and I think cleaning your space in general is also part of taking care of your mental stability. It allows for freedom of thought to flow, decluttering your mental space. I've also gotten into taking spiritual baths. I'll either journal, stay silent and become present in my presence, or listen to moon sounds on YouTube on a loop. Overall, it's about being grounded as opposed to splashing around.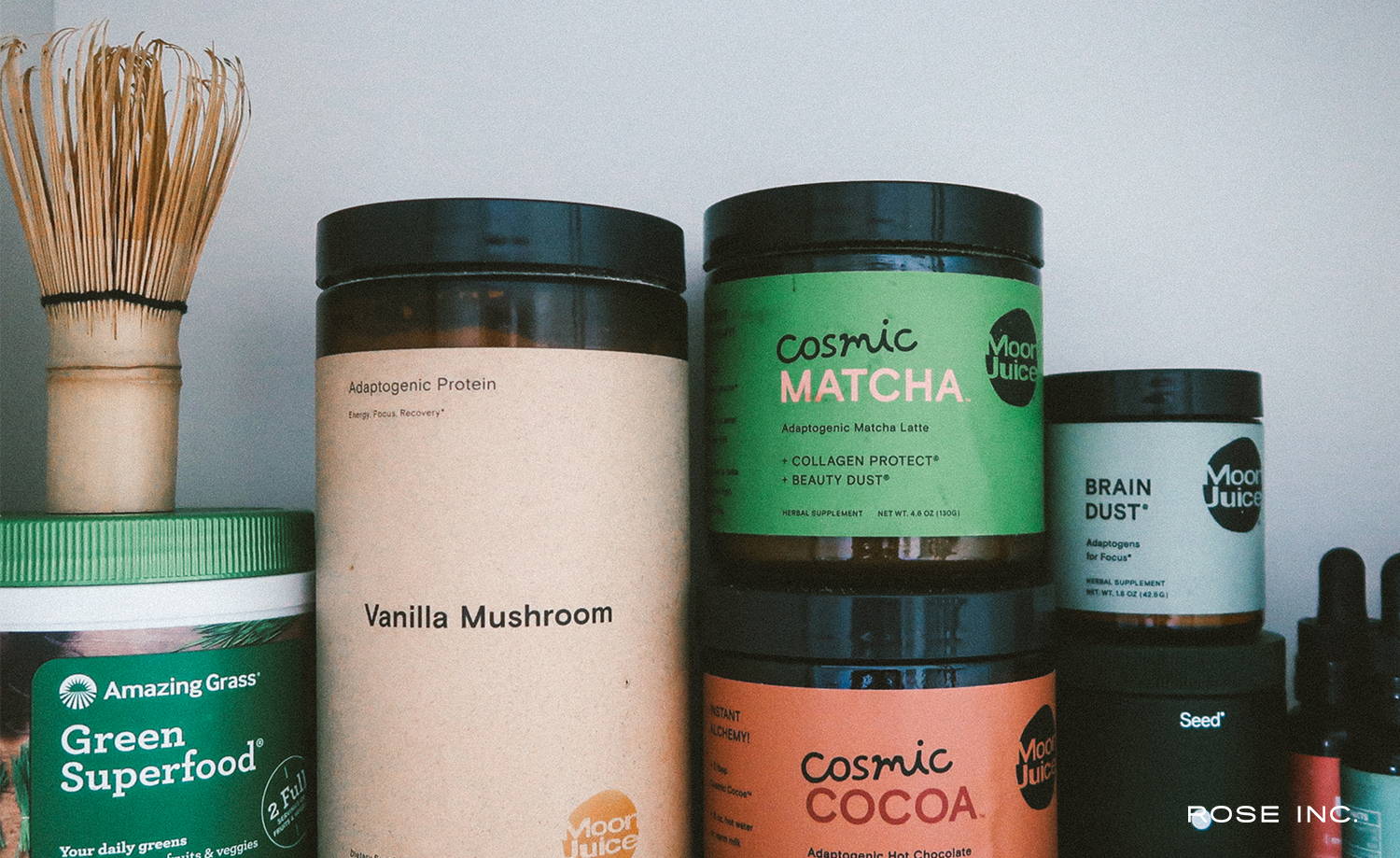 RI:
How has your perception of beauty, wellness, and self-care changed over the years?
FA:
Honestly, less is more! When I was younger, I had the lashes, the eyebrows, and whilst there is equally nothing wrong with that, it wasn't me. For me, I realized [I prefer] no hair, less makeup, and minimal jewelry. Why do I have to do more than anything but me? I can accept and I can rest, and I feel blessed for it.
RI:
What elements of your Nigerian culture and upbringing bring you joy?
FA:
I think almost every part of it! I was born in Toronto but grew up in a Nigerian community and I was surrounded by family from the age of two. What I cherish is how culturally strong we are. It doesn't matter where you are in the world, you are Nigerian. I cherish my name — it's my identity and I'm really proud of it. My first name and my 10 other names that follow.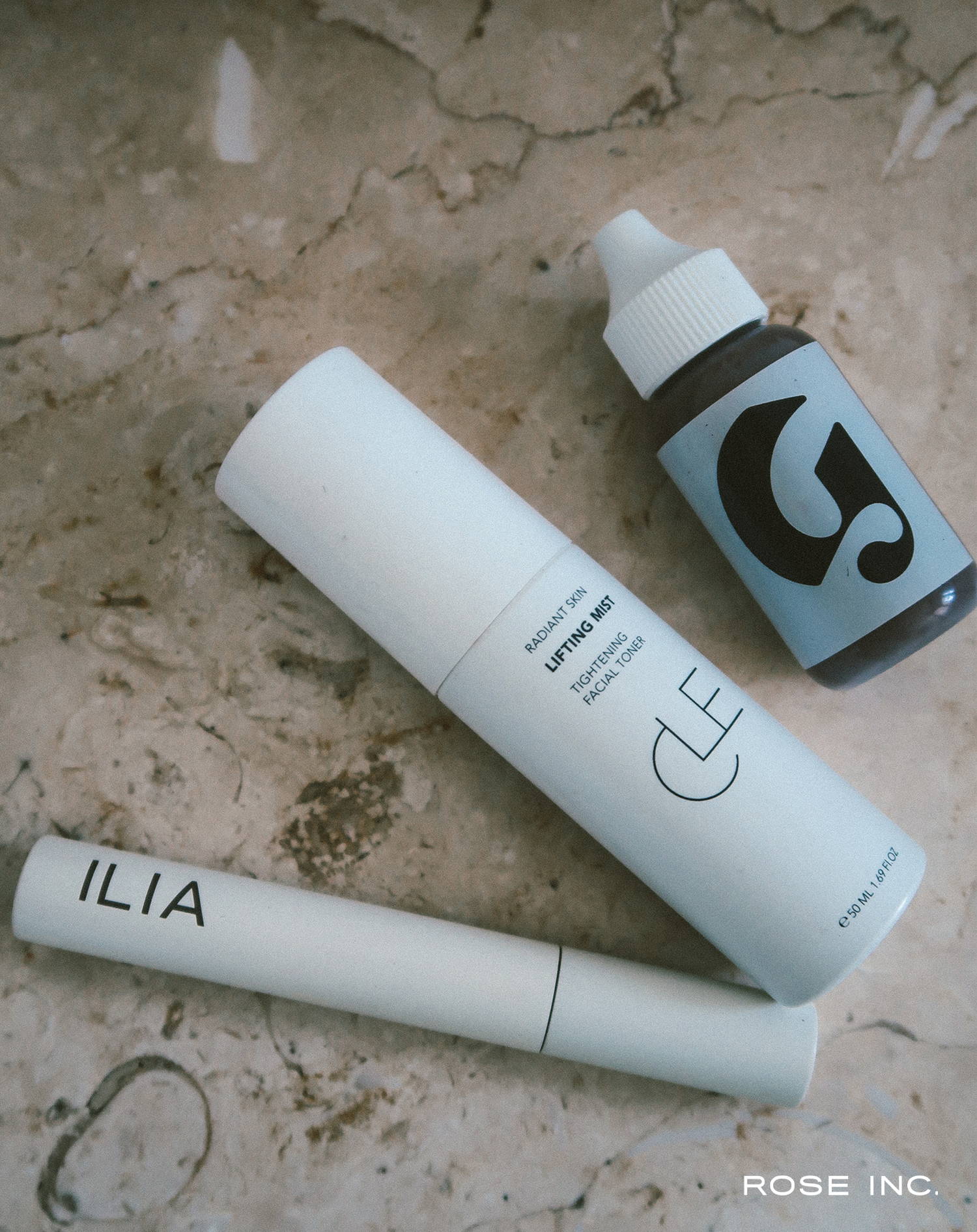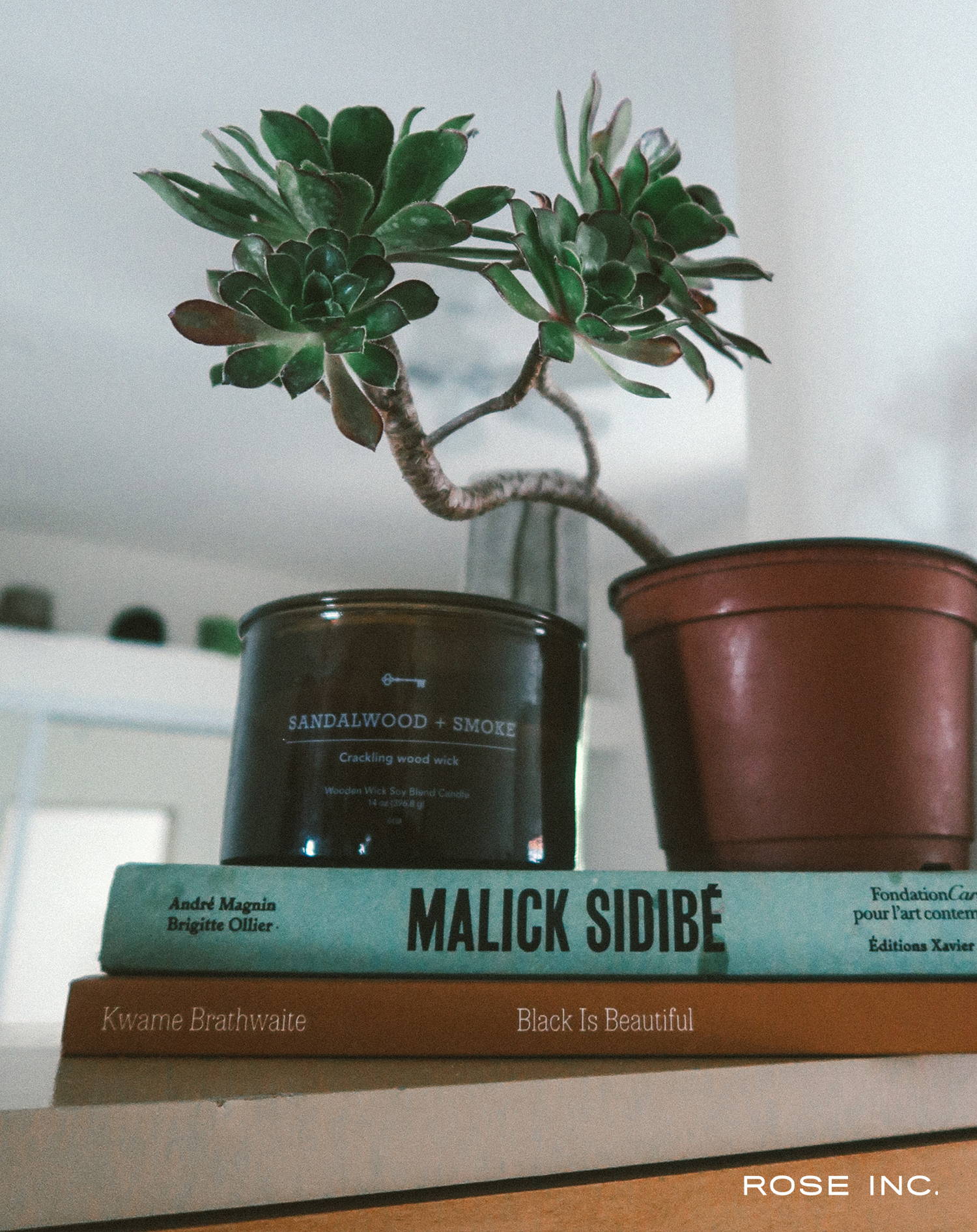 People see souls in a way that they either want to tear down or elevate…
RI:
What does beauty mean to you? How would you define it?
FA:
I haven't even touched all corners of the earth yet, but all I know is that it's vast! It's also all inner, it comes from inside each of us. You can always see a beautiful soul — you can sense its radiance. We tend to assess beauty as this 3-D exterior model, and as someone who was bullied a lot when growing up, I can now see that those people saw something in me. They saw my soul before they saw my experience and that was a target that they had to tear down in any way possible. People see souls in a way that they either want to tear down or elevate.
RI:
What is your favorite beauty memory?
TE:
The day that I cut all of my hair off! At the time it was in extensions, but because of the damage, it wasn't doing what it was supposed to do. I'd spent so much money on weaves and hair products and also thought of the conditioning we go through for our hair. So, I cut my hair off and never went back. On that day, I saw my true self. I'd peeled away society's expectations and started to see me.
RI:
What is your skincare routine like right now?
FA:
I'm so simple. I take black soap, some shea butter, and I'm out the door. But if there are days when I want to spend some more time then I love using Caudalie, my skin always feels supple and soft. I also like to use Muri Lelu Indica Face Oil; the cannabis scent soothes me.
FA:
I love to use Laura Mercier, which has great matches for my skin tone when it comes to foundation. I also really love to use Glossier, [the brand] just gets minimal usage of makeup right. If I'm dressed up, then red lipstick is my go-to.
RI:
What about wellness products?
FA:
My CBD supplements by a Afro-Latinx brand called Sula are amazing! [I also use] Moon Juice supplements, prebiotics, and I generally eat as healthy as possible.
RI:
What is your current vision for the future?
FA:
Still to be announced. I'm back to the drawing board, but it's all about discovery!