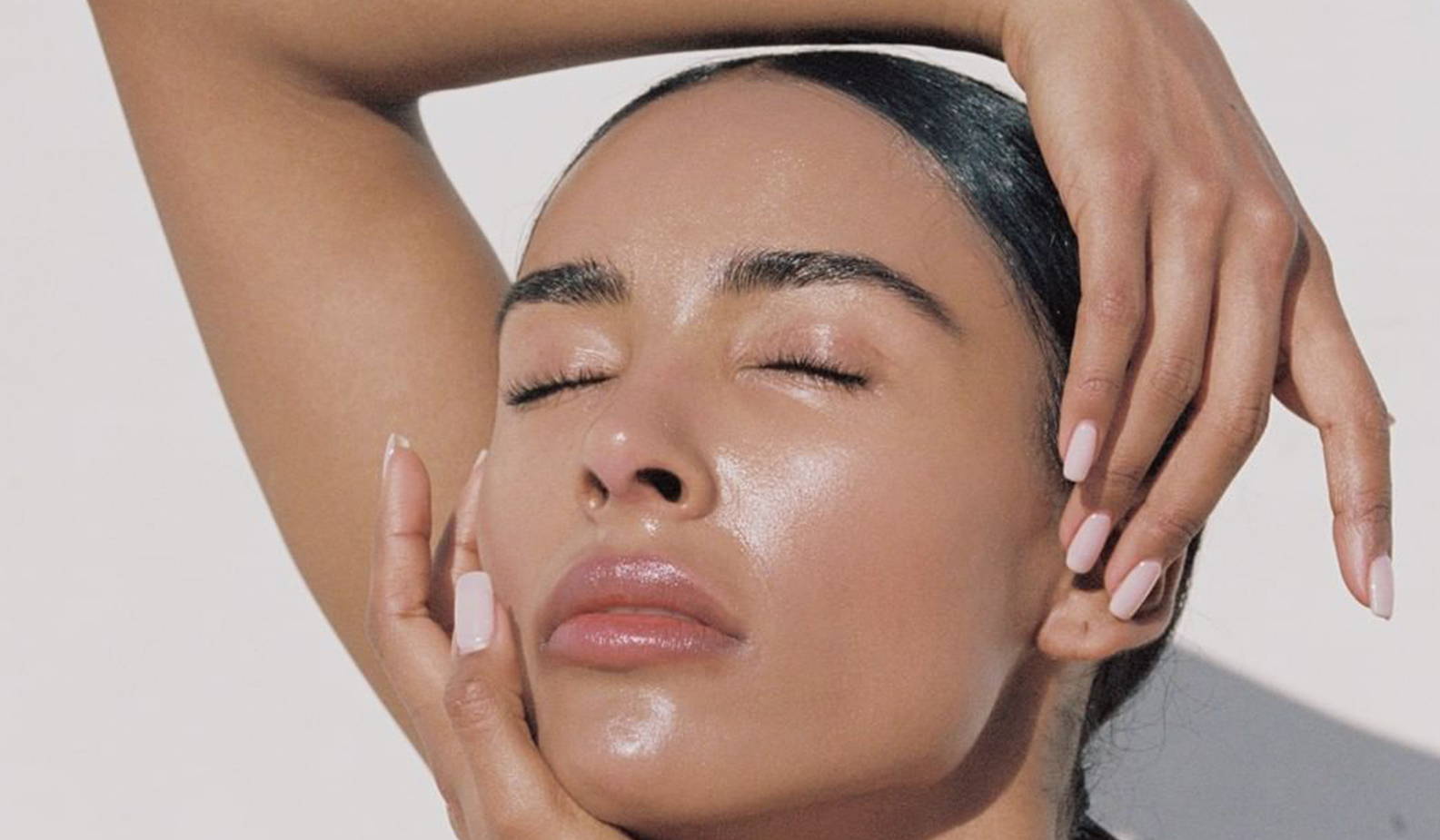 08 / 09
EDUCATION
5 Expert Tricks To Master Summertime No-Makeup Makeup
Hot weather requires a clever makeup layering technique.
There's a fine line between feeling fresh and feeling cakey when trying to keep one's makeup in place during the sweatiest season of the year. Thankfully, forgoing one's routine all together need not be necessary with a little expert advice. According to top makeup artists, the key to keeping radiant makeup locked in place on sweltering summer days comes down to strategic product layering. It's why we consulted Naseeha Khan — a professional makeup artist, product formulator, and co-founder of CTZN Cosmetics — to share five of her top tips for making lightweight makeup last through the hottest summer days, ahead.
1. Mist Setting Spray During Makeup Application
The secret to glowing summer skin? According to Khan, the answer is using a hydrating setting spray. She recommends spraying the makeup setting spray throughout the application process, between sunscreen and color product application, not just at the very end. Doing so, Khan says, allows the skin to better absorb the makeup, thus giving off a more skin-like look and ensures the makeup lasts all day while maintaining a dewy glow.
2. Strategically Layer Products
For a long-lasting summer makeup application, the order you apply makeup matters. "I like to start with cream products and then set over the areas with powder products," Khan says. "Creams tend to not blend well over powders, which can make the application look patchy and potentially cause the makeup to separate." For example, when contouring she recommends applying a cream contour stick to the cheekbones first and then setting it with a powder bronzer to further enhance the cheekbones and extend the makeup's longevity, all without a second setting powder. 
[mist] the makeup setting spray throughout the application process…not just at the very end.
3. Dilute Color Cosmetics
Sometimes color cosmetics such as blush, bronzer, eyeshadow, or lipstick can feel too strong on a bright, hot day. To combat this, Khan recommends mixing a complexion product, such as foundation, with blush, lipstick, or bronzer to lighten the shade and give it a more natural look, just keep cream with cream and powder with powder.
4. Powder By Number
Setting your makeup with a setting powder will help keep your makeup in place, but less is more when it comes to summertime cosmetics. Khan suggests setting your face with powder only if you're using cream or liquid products and want a more matte look or if your skin is prone to getting very oily throughout the day. Even then, be strategic. "The areas I would definitely recommend setting are your T-zone — your forehead and the bridge of your nose down to your chin — and any other spots you may get oily like the sides of your nose," she says. "Then, all you need is a light sweep of powder under the eyes and anywhere else you apply product and you're good to go."
5. Forget The "Right Order"
"I like to apply a soft layer of powder foundation over my blush or bronzer if I feel the pigment is too harsh," Khan says, noting that mastering a lightweight veil of budge-proof color is all about experimenting with different techniques to see what works best for your skin. Don't forget, there is no right or wrong way to lightly layer products for the perfect no-makeup makeup finish.