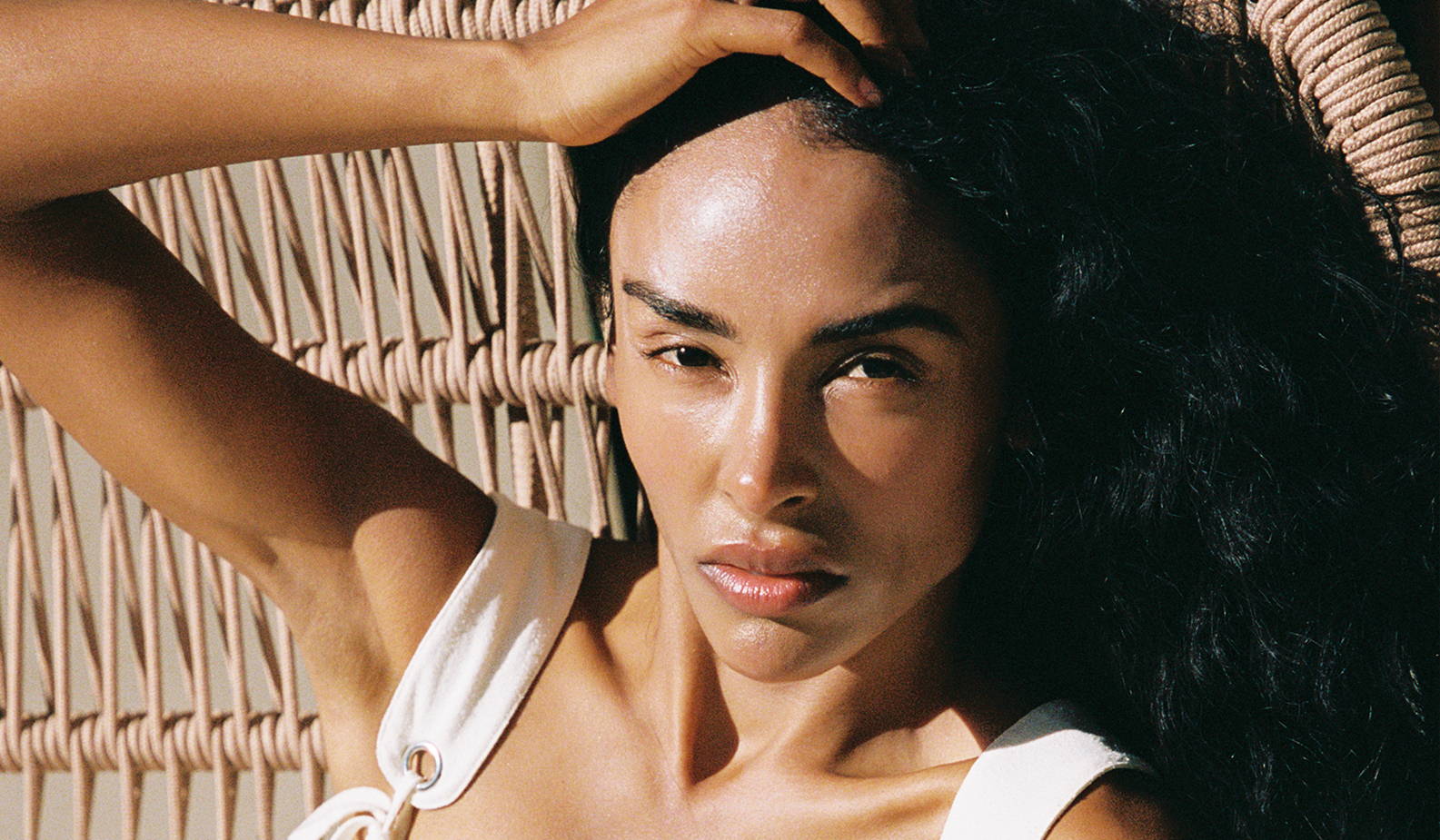 07 / 18
INTERVIEWS
Mandy Madden Kelley on Skincare, Purpose, & Designer Pet Accessories
Everybody has a story about beauty. In Rose Inc.'s The Profile, some of the world's most intriguing people share theirs. In this intimate interview series, we get (virtually) up close and personal to explore their definitions of beauty and path to self-confidence. Featuring imagery shot through their own lens, The Profile presents these compelling personalities in a new light—one that illuminates their own journey, dreams, and desires while highlighting their unique relationship with beauty.
Mandy Madden Kelley has always moved with purpose and passion. From her initial career path as a lawyer in New Zealand to her big move to Los Angeles and a sharp pivot toward focusing on her personal brand, each step has included a great deal of care — but it hasn't been without risk. In 2020, she bet big by bootstrapping a company unlike anything the consumer market had seen: Designer luxury pet goods crafted in Italian leather. Called Pagerie, her line of leashes, harnesses, collars — and yes, even poop bags — seeks to reinvent how we walk our dogs with materials and craftsmanship on par with a coveted Birkin bag. Sold exclusively on the Pagerie site and in Neiman Marcus stores, it's a call to embrace fewer, better things with both sartorial and environmental influences.
"My goal is truly to create timeless products that are going to last for a long period of time," Kelley says. "Everything has become so fast paced: Fast fashion, fast food, fast technology, fast internet...Everything's just so fast! But during this whole process of making everything faster, we've lost something along the way. For me, the number one thing is quality."
We caught up with Kelley to discuss the new brand, content creation, and all things beauty, ahead.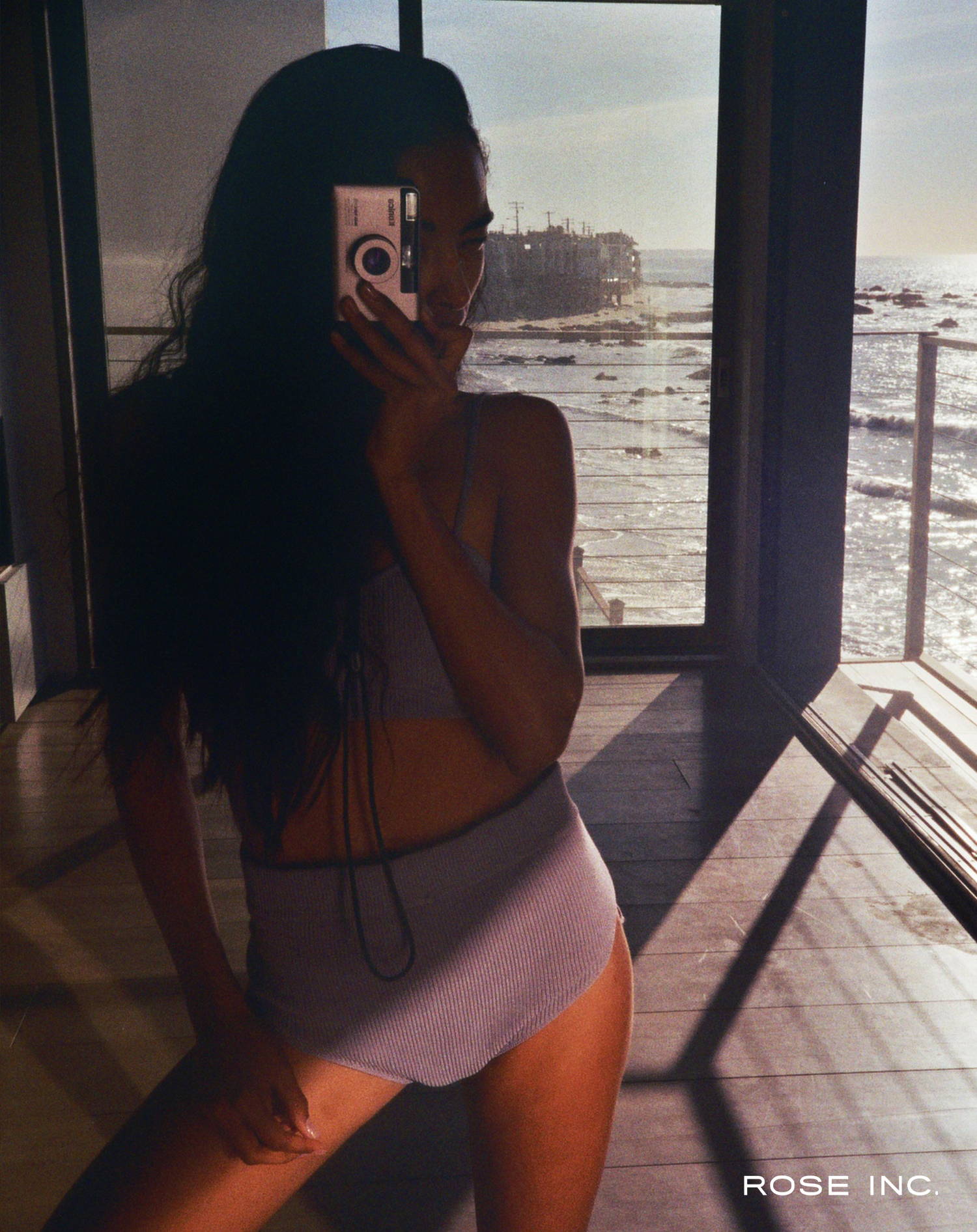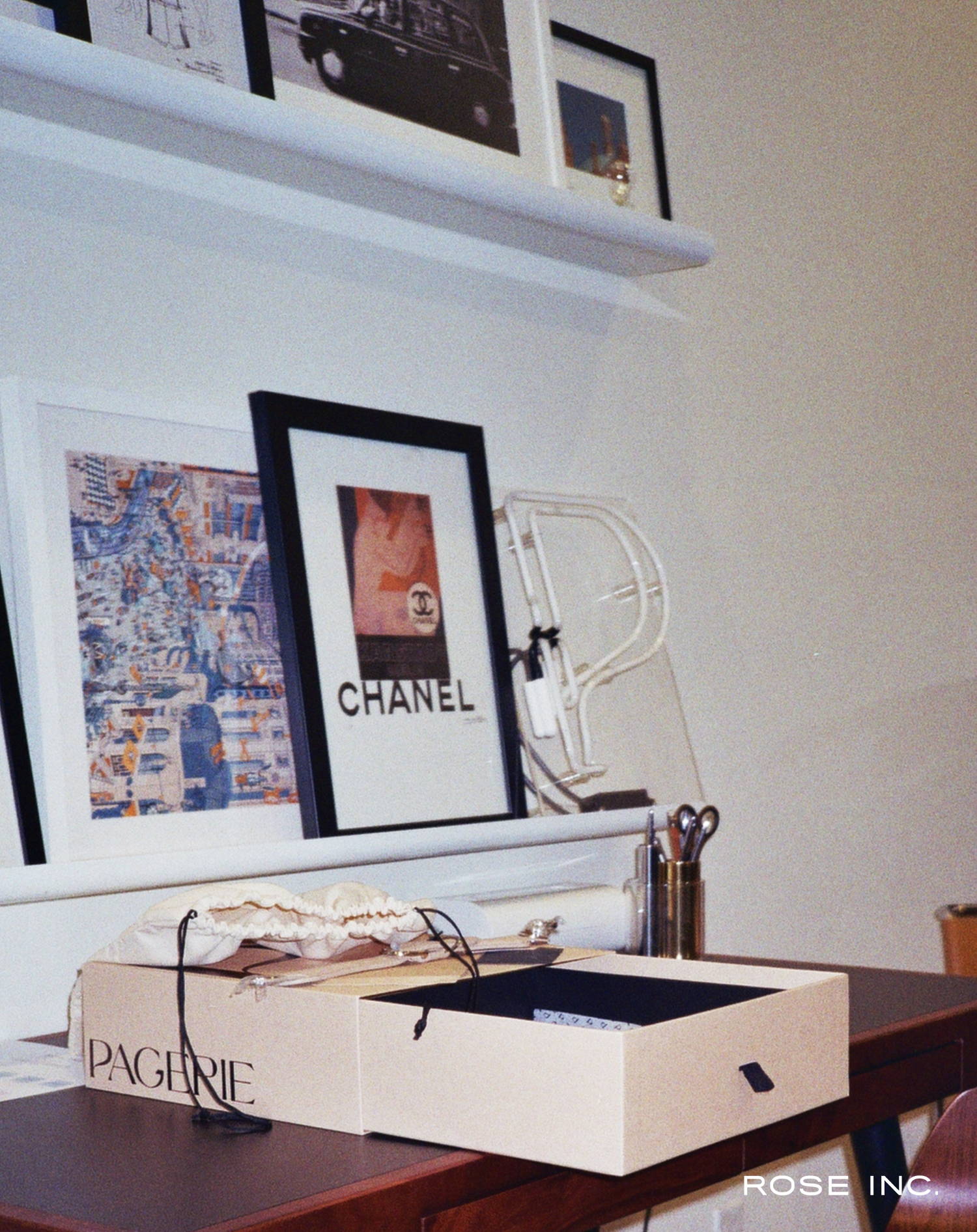 RI:
What has it been like coming out of lockdown and navigating our new normal? 
MMK:
It's been a change, a shift of energy, and a shift of lifestyle. I was so used to my routine of waking up and heading to the gym and then starting work, but since the pandemic, my whole lifestyle has shifted. I've had to take care of my daughter from home, run my business from home, and basically create content from home, too.
RI:
Have you discovered anything new about yourself during this time?
MMK:
One of my main discoveries I've learned through the pandemic is that my home is truly my refuge and my safe place where I can basically resort to resting, for love, for self-care, for work, for fitness, and for health.I've also realized that I'm an introvert. I am the kind of person that derives their energy by being by themselves. Reading a book, listening to music, just being able to self-reflect and look internally has really helped me understand and perceive what's going on around me as well.
RI:
Have there been any challenging moments that you have overcome now that you're on the other side of sheltering in place?
MMK:
Absolutely, I think that as individuals we derived inspirations or stimulations from the outside world. Now, there's been a shift in our society where we've had an understanding that certain things don't serve our purpose in life. We've become more resourceful with our time, we've become smarter about getting our work done efficiently, and we've understood the importance of self-care and health.
RI:
Tell us about Pagerie, the line you launched during the global pandemic!
MMK:
It was crazy! Over the years, working in the fashion industry and attending events, I'd see these people dressed beautifully from head to toe in Chanel or Hermès, but then I'd see their dogs and they were always wearing some kind of Velcro or plastic lead and harness. As a pet owner, I was like, 'oh my gosh, there's really nothing out there!'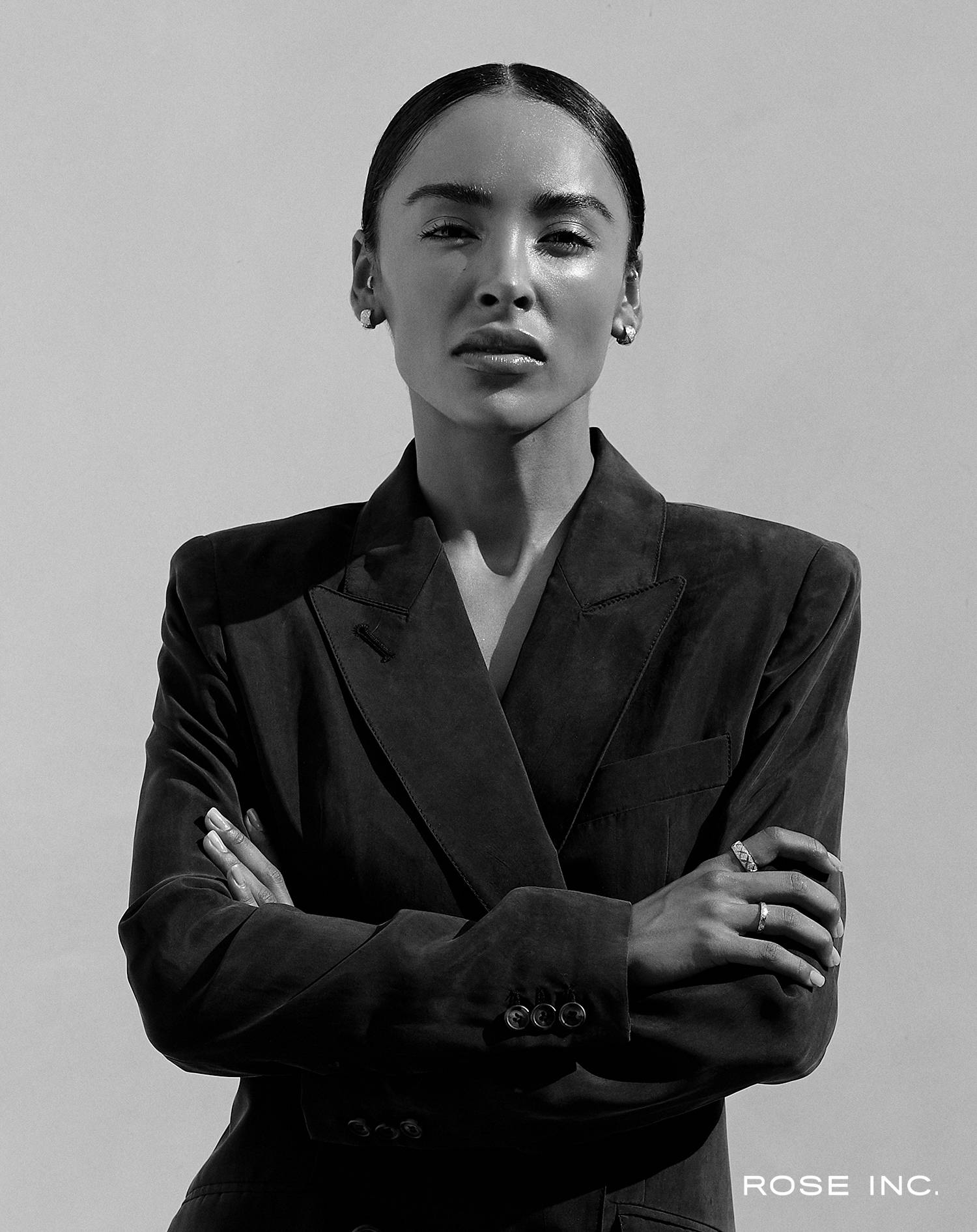 RI:
How did you develop the concept?
MMK:
It was quite a process without investors — just me and my own savings that I had made from the beauty and fashion industry. It was purely me, myself, and I and for the first year [so] I would just write emails and knock on so many doors and say, "Please give me a chance, I promise I'm not going to let you down!" Luckily, the same factories that work with brands such as Hermès and other leading luxury houses now also work with our brand, creating these beautifully crafted harnesses and leads for Pagerie. I had absolutely no idea I really was just creating a fashion brand for dogs, but it's been amazing.
RI:
You say your brand is an extension of yourself. How so?
MMK:
It's interesting because my inspiration for the brand didn't come from the pet industries but from beautiful runway pieces, architecture, my love for vintage furniture, and from all the places that meant something to me and shaped my identity. I was fascinated by the way something like a chair and its curvatures are designed around the human body so that the human can fit comfortably in the chair, but it still looks so static. So, all those things came together in effect of how I'm going to show off a dog's body and really celebrate it, emphasising the shoulders, the chest, and the curvatures.
It was purely me, myself, and I and for the first year…
RI:
You talk so consciously about health and self-care and put that in everything you do. What is your approach to beauty and self-care?
MMK:
Beauty and self-care is a time for myself. It's a moment of reflection, and a moment of tuning in with my body and understanding what it needs. So when I practice self-care, I practice self-love and that's important for me, because if I can learn how to love myself, then I can learn how to love my family and the people around me.
The number one thing I've had to learn is that if mommy is okay, the whole family is okay and if mommy's not okay, the whole family's not okay. Self-care, as I've become a mom, just became the central point of wellness and not just internal wellness, but my mental wellness. Therefore, every time I practice applying a moisturizer on my face, I really take the time to massage, and just relax and tune in with my body.
RI:
Has your outlook on beauty and self-care changed over the years?
MMK:
My journey with beauty has always been an emotional one. Growing up in Romania and then New Zealand, I've always been aware of skin color. In Romania, I was the only dark-skinned person in the whole city and they didn't know where to place me because they were never used to seeing skin of color. As a kid, you want nothing more than to fit in. I couldn't stand out more if I tried with remarks constantly being made about my skin. I was so self-conscious.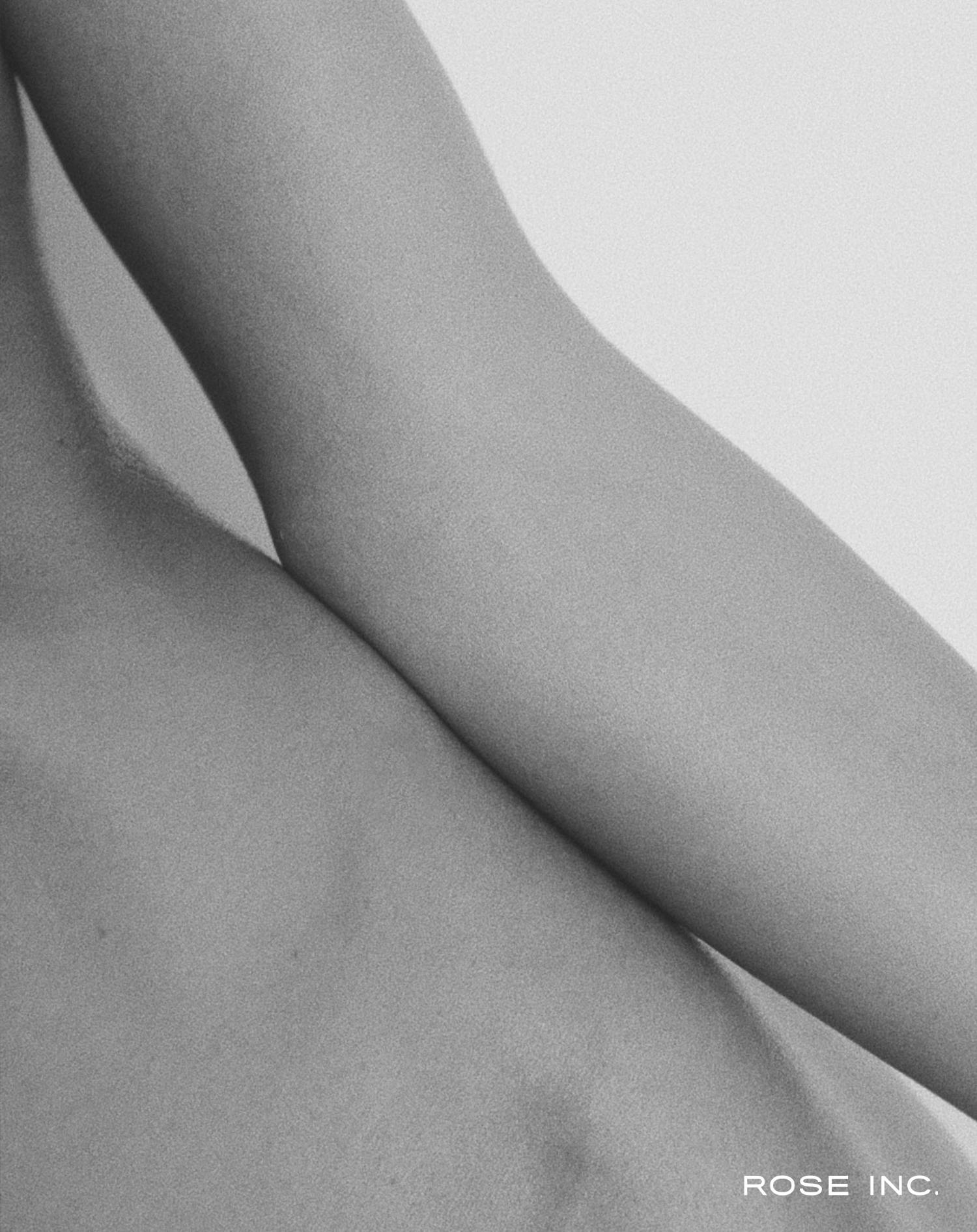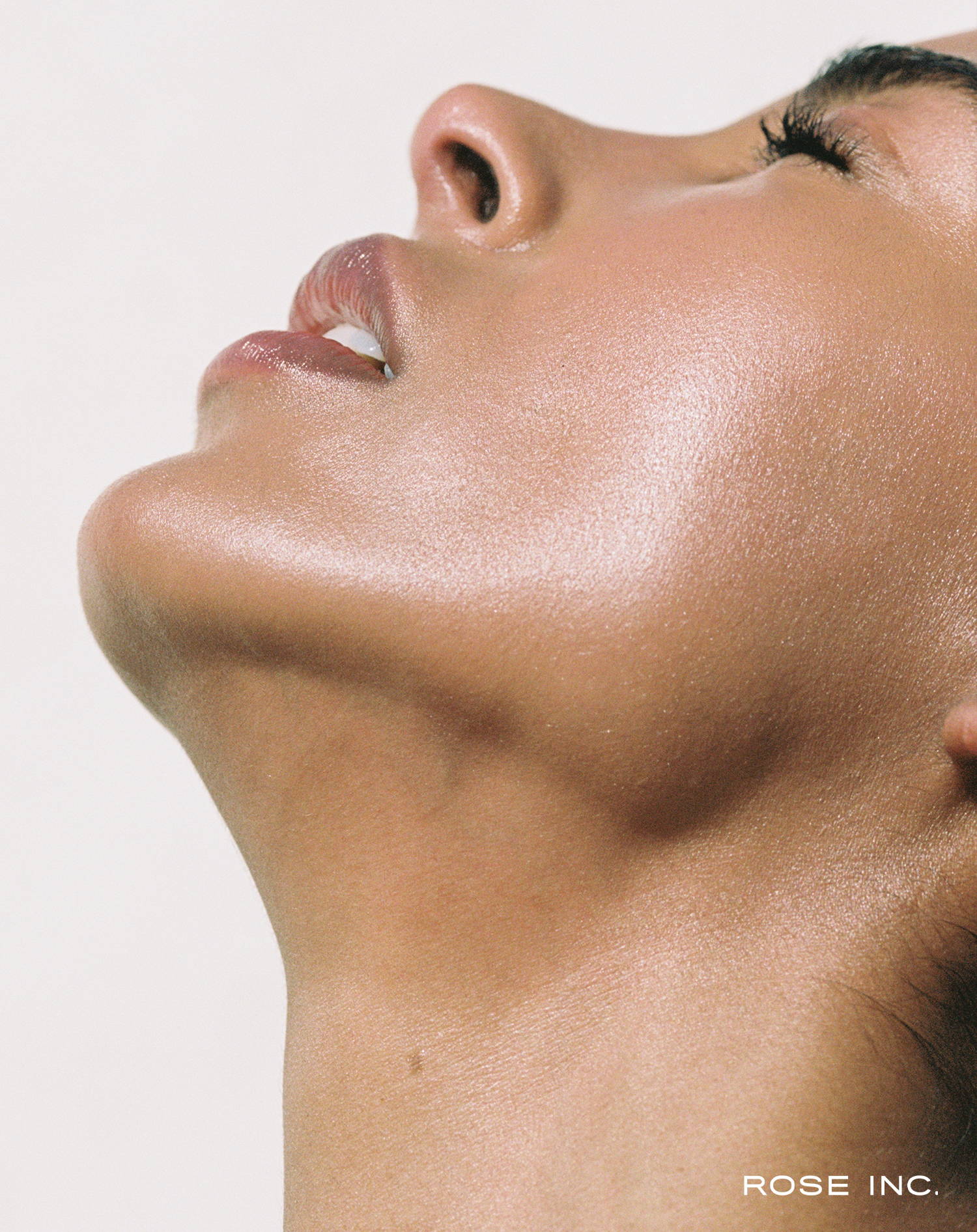 RI:
How did this experience shape how you feel about beauty?
MMK:
Beauty was always very sensitive for me until I became a woman and started to learn more about myself, discover my identity, and start celebrating my skin color. I understood how important it is to really celebrate your melanin and celebrate yourself and the way you are. I wanted to pass that on to my daughter Kai. I want her to be proud of who she is and that's how I truly understood the importance of self-care and celebrating ourselves. 
RI:
What wellness and self-care practices do you regularly practice? 
MMK:
I've started implementing and incorporating my family into my self-care rituals. So, very often, bath time with my daughter is our time together, it's our time to catch up. It's also my way of teaching her and passing down those important rituals of self-care. Massage, exfoliation, working masks into the skin, lymphatic drainage — it's so important.
Beauty and self-care is a time for myself. It's a moment of reflection, and a moment of tuning in with my body and understanding what it needs…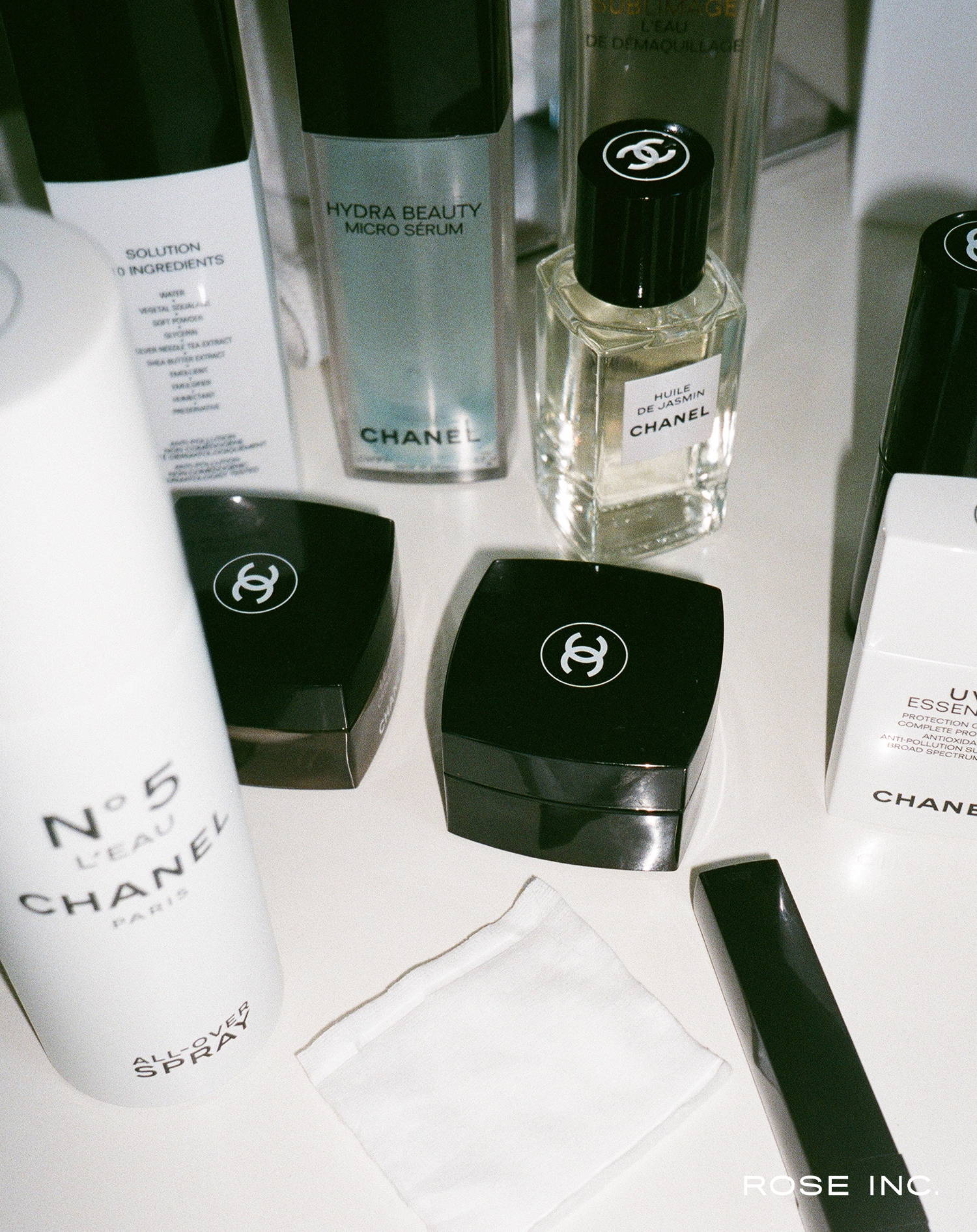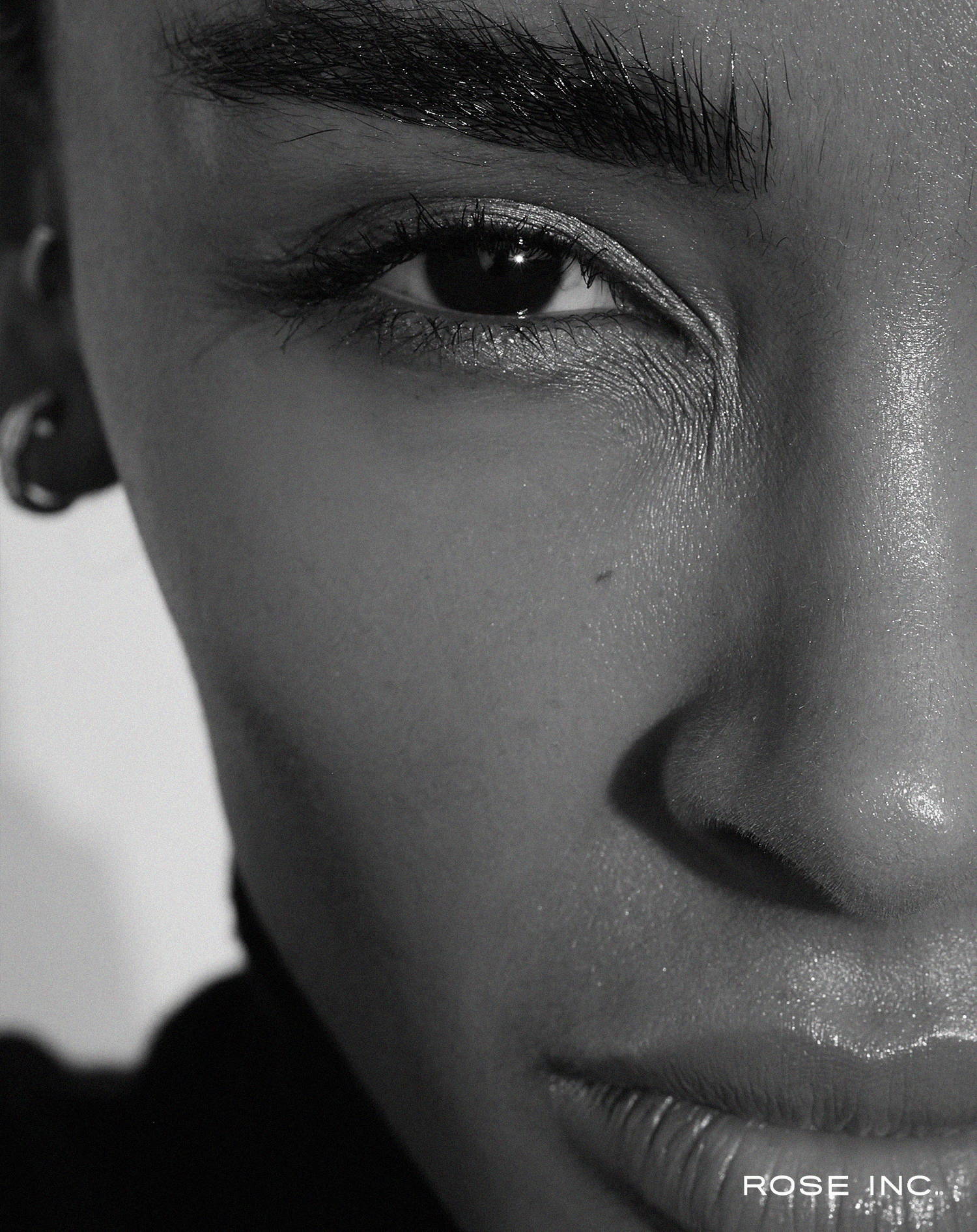 RI:
What is one Holy Grail skincare product?
MMK:
The iS Clinical Pro Heal Serum Advance Plus is a vitamin C serum I love, especially with my skin being prone to pigmentation. Even when I don't squeeze a breakout during that time of the month, it's still going to leave a dark spot, but this serum is magical.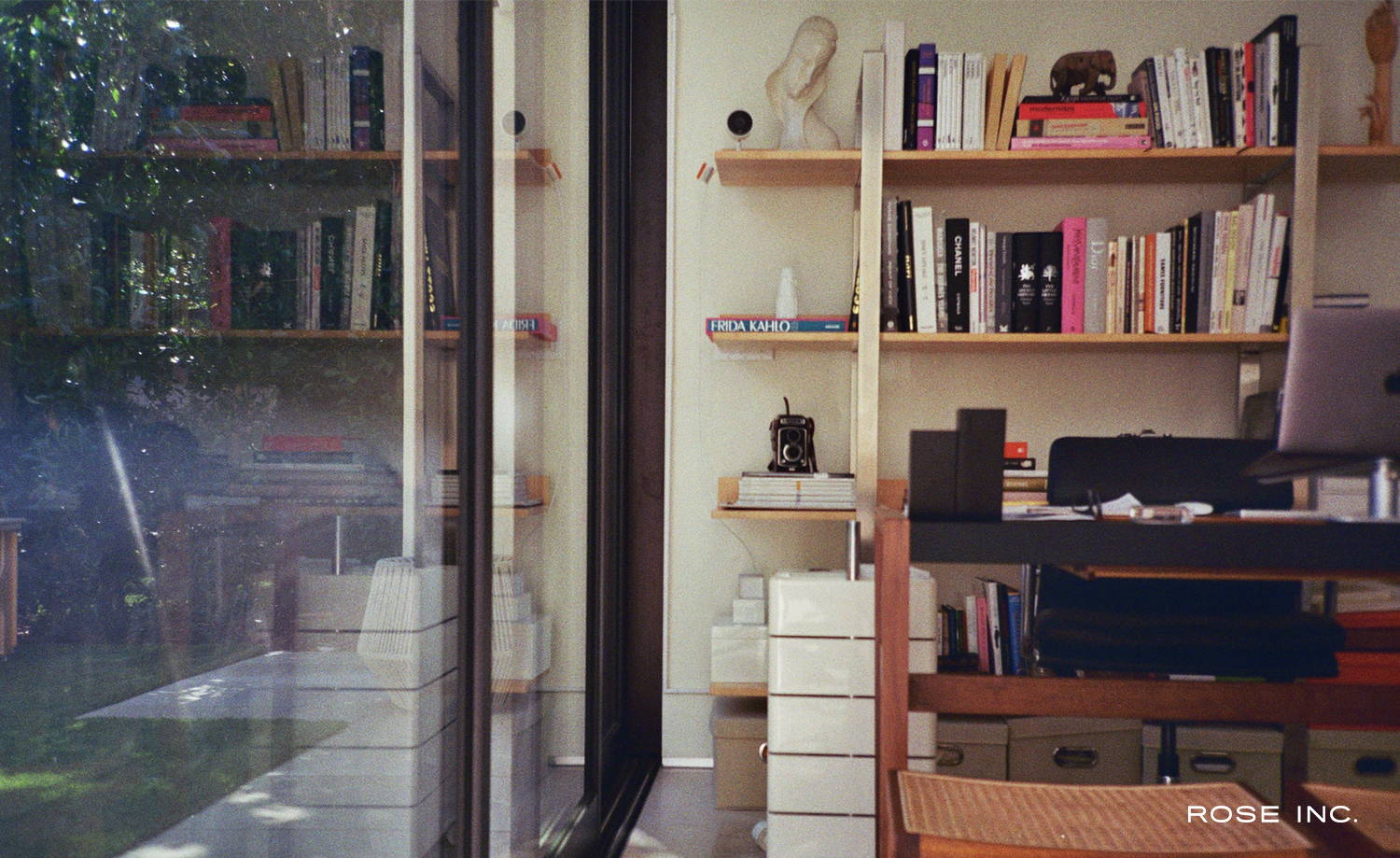 RI:
What is your day-to-day routine like?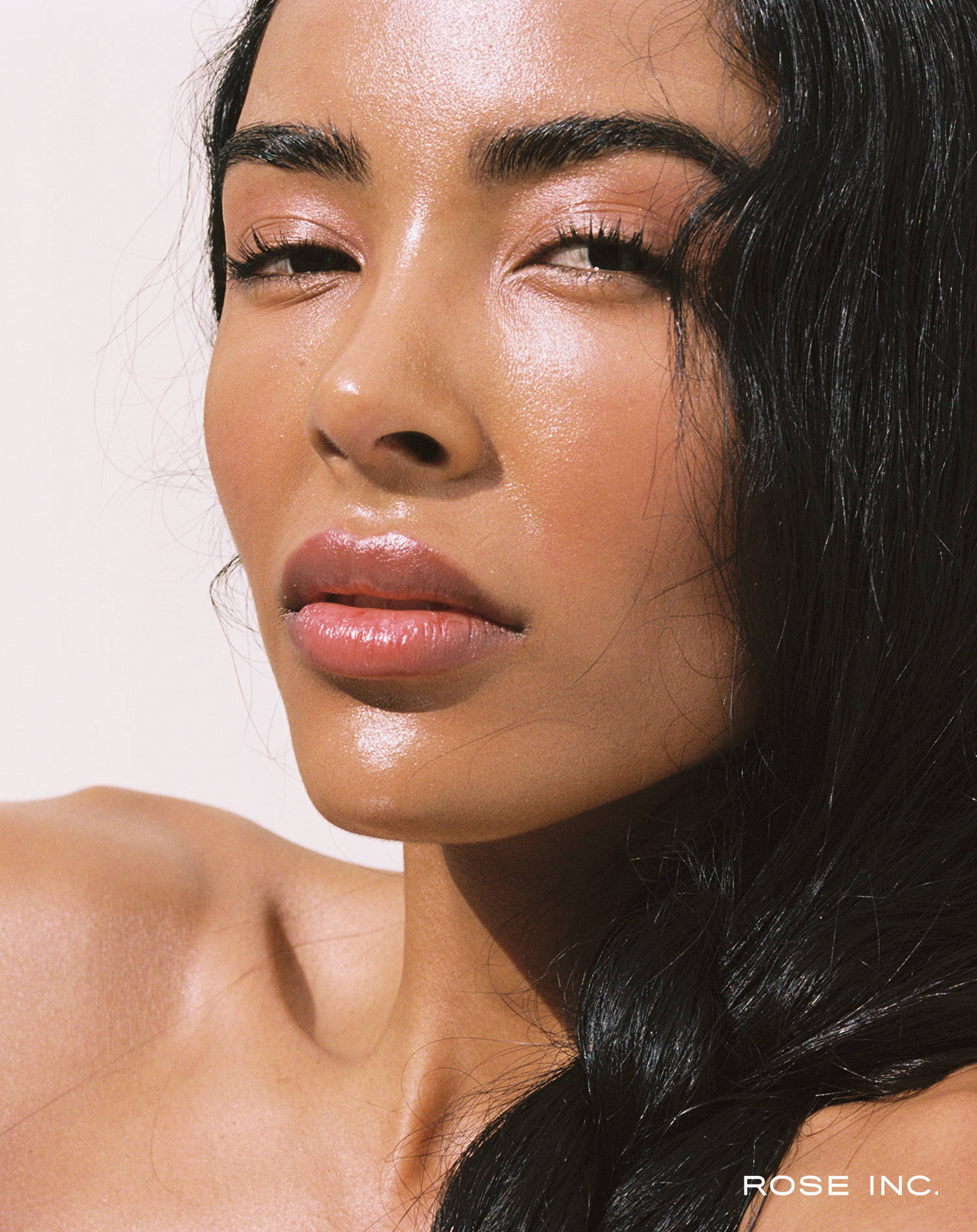 RI:
Any at-home treatments?
RI:
Do you have a favorite beauty memory?
MMK:
The whole family in our bathtub with face masks on. So precious seeing our little girl using her baby hands, applying a mask.