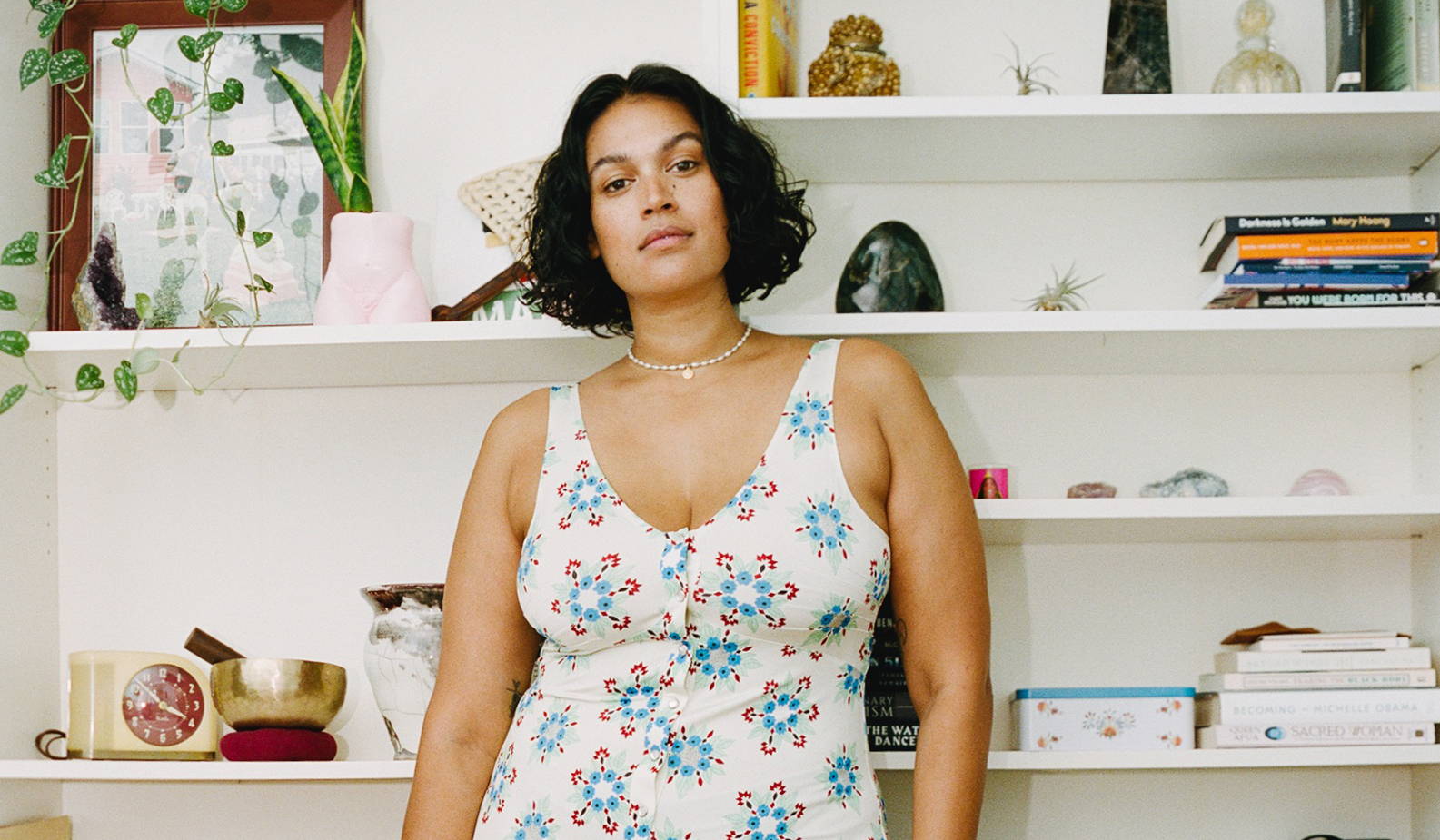 How Radical Self-Acceptance Changed Jennifer Atilémile's Beauty Routine
Content
Everybody has a story about beauty. In Rose Inc.'s The Profile, some of the world's most intriguing people share theirs. In this intimate interview series, we get (virtually) up close and personal to explore their definitions of beauty and path to self-confidence. Featuring imagery shot through their own lens, The Profile presents these compelling personalities in a new light—one that illuminates their own journey, dreams, and desires while highlighting their unique relationship with beauty.

Australian model Jennifer Atilémile wants the world to be a better place. A sweet sentiment, no doubt, but finding the endurance to maintain that intention, not to mention putting it into action, is what separates her motivation from the performative Instagram posts that bubbled up during 2020, then quickly tapered off. Perhaps it's a mix of her background (she studied international relations and journalism before her modeling career took off) with global context (she's travelled all over for her work) that keeps the New Yorker focused on activism. "Human rights abuses and systemic inequality should be given more effort in discussion," she says. "The more we talk about it, the more awareness is raised."

Settling in the United States has placed the Aussie at the center of a sea change that's deepened her conviction to hold those in her industry accountable for toxic dynamics. "Now that the world is returning to a new normal, I'm more conscious of the brands that I work with and aware of their ethos," Atilémile says. "I'm pretty opinionated...I'll discuss light-hearted topics such as Love Island, but I'm also going to talk about what's wrong in the world. These shouldn't be topics that are only discussed behind closed doors or swept under the rug."

Facing the injustices of the world head on while living in a foreign country during a global pandemic has forced a new agenda of healing, self-evaluation, and growth for Atilémile, which she discusses with Rose Inc, ahead.
RI:

What brings you joy?

JA:

So many things. I first got a dog during the pandemic and he has fast become the light and love of my life. I also got the chance to reconnect with the things that I used to do as a child, like singing. Looking at my inner child has been part of my healing process. I was hugely into musical theater when I was younger but I just stopped because I got rejected once and thought it was all over. 

In addition to that, I've also found my joy in writing. I feel as though I can put my emotions to the page and it's extremely therapeutic. I feel as though I've had so many breakthroughs; I'm able to go back and reflect on the past and see how it has affected me now. I'm instantly able to recognize situations which I can now discuss and walk through with my therapist. It's been amazing.
"the more we talk about it, the more awareness is raised..."
RI:

Have there been any difficulties or challenges you've overcome?

JA:

I'd actually just come back from a spiritual healing retreat just before lockdown, as I was feeling incredibly burnt out. I'd gone from that to being locked in my apartment for six months with a complete stop to a regular income. It forced me to do a lot of inward thinking and process my route of growth. I'd even stopped shaving my legs for a month or so until I realized how my beauty routine made me feel. [It was] much more than a patriarchal beauty standard and more about how I felt about myself.

RI:

What other beauty and wellness practices have you put in place?

JA:

In terms of wellness practices, I'd started sound healing to disconnect and found my peace in yoga, meditation, journaling, and even cooking as a mental escape. As for beauty, it was more about reigniting the love for my skin.
"... I got my first grey hair last year. Instead of freaking out, I decided to just embrace it…"
RI:

How has your perception of beauty changed over the years?

JA:

I guess I'd always wanted to change things about me, from my hair color to getting work done on my body or face. I had to stop, pause, and re-evaluate and embrace myself as I am naturally. I had an epiphany when I got my first grey hair last year and instead of freaking out, I decided to just embrace it. I want to embrace my natural hair texture, skin texture, and I don't want to put makeup on all the time. I've just realized that I'm beautiful as I am.

RI:

Tell us more about your skincare routine.

JA:

I've been working on a good skincare routine to get my skin in its best shape. My routine is simple: I cleanse, tone, and moisturize. I use Epi Logic True Calm Cleanser and Even Balance Toner and Augustinus Bader The Cream. I swear by it, it's the crème de la crème. From time to time, I also enjoy using my NuFace Toning Facial Device and my gua sha for the times when I'm not rushing out of the door and I have time to spend on my skincare. It's usually a 45-minute thorough routine.
RI:

Do you have any holy grail makeup products that you adore?

JA:

I've been introduced to the Face Contour Stick by Westman Atelier and it's amazing. My makeup in general is so minimal—some concealer, a brush through the brows, and out the door. I love the Anastasia Beverly Hills Brow Gel and use a lot of Chanel beauty.

RI:

Any beauty hacks?

JA:

I lather the Weleda Skin Food on my skin at night and I wake up with the most incredible skin. It's a hack everybody should be aware of, it's game-changing!

RI:

A favorite beauty memory?

JA:

My mom never really introduced me to beauty when I was younger. She was rather strict about it, however I remember I was around seven or eight and my cool auntie was in town, and she snuck me away to get my nails done and it was the first time I'd ever had nail polish on. Ever since then I've been obsessed with having my nails done.
"I've just realized that I'm beautiful as I am."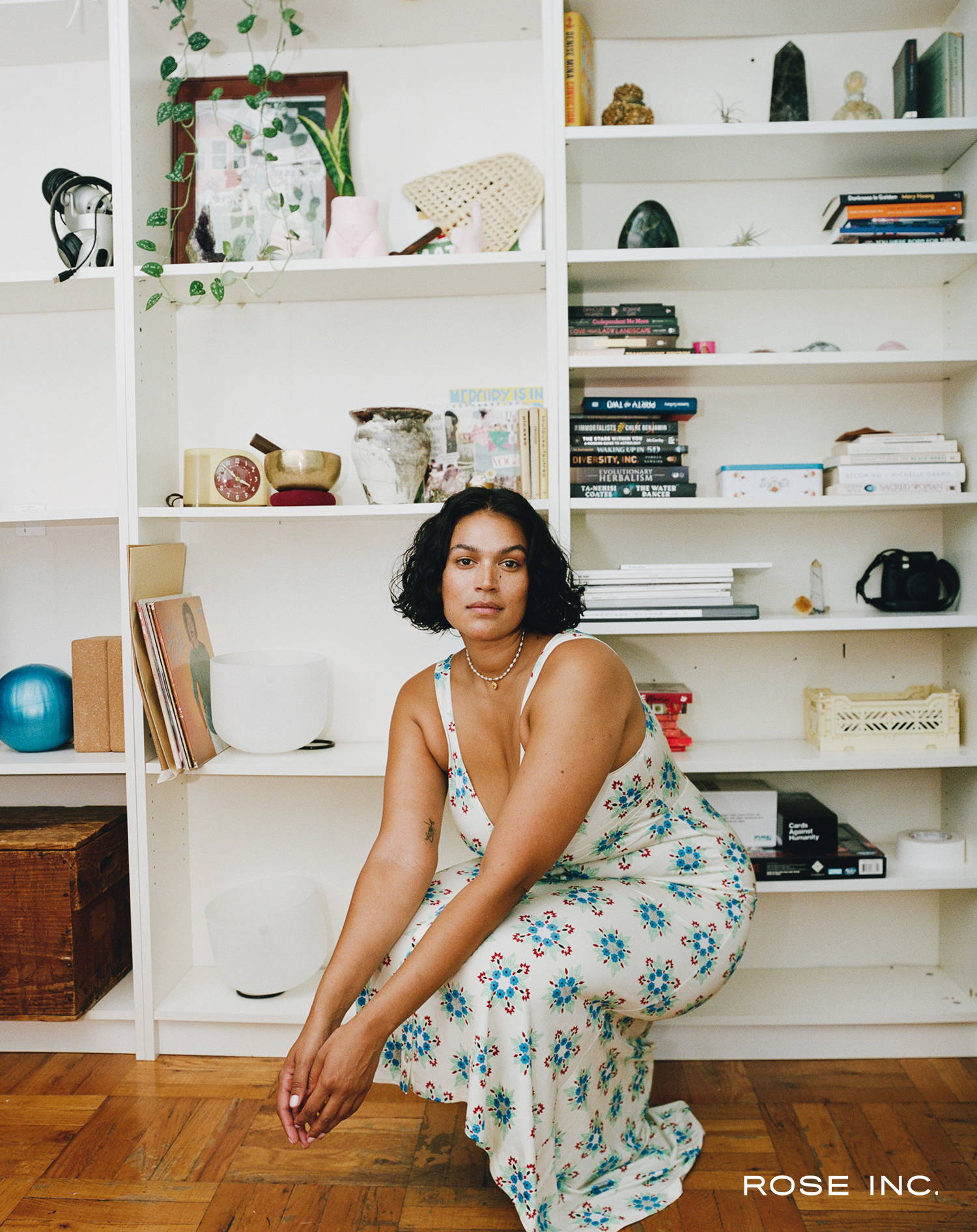 RI:

How would you define beauty?

JA:

Beauty is incredibly personal but if it had to be defined in one word I would say all-encompassing. There is no one standard of beauty or one definition, and I think the sooner we all understand that the more we won't have as many insecurities about our own faces and bodies. There is beauty in diversity and beauty in individuality.

RI:

What do you hope for when it comes to your future?

JA:

I just want to be happy. Happiness comes in so many forms, from accepting who you are and not worrying too much about the future.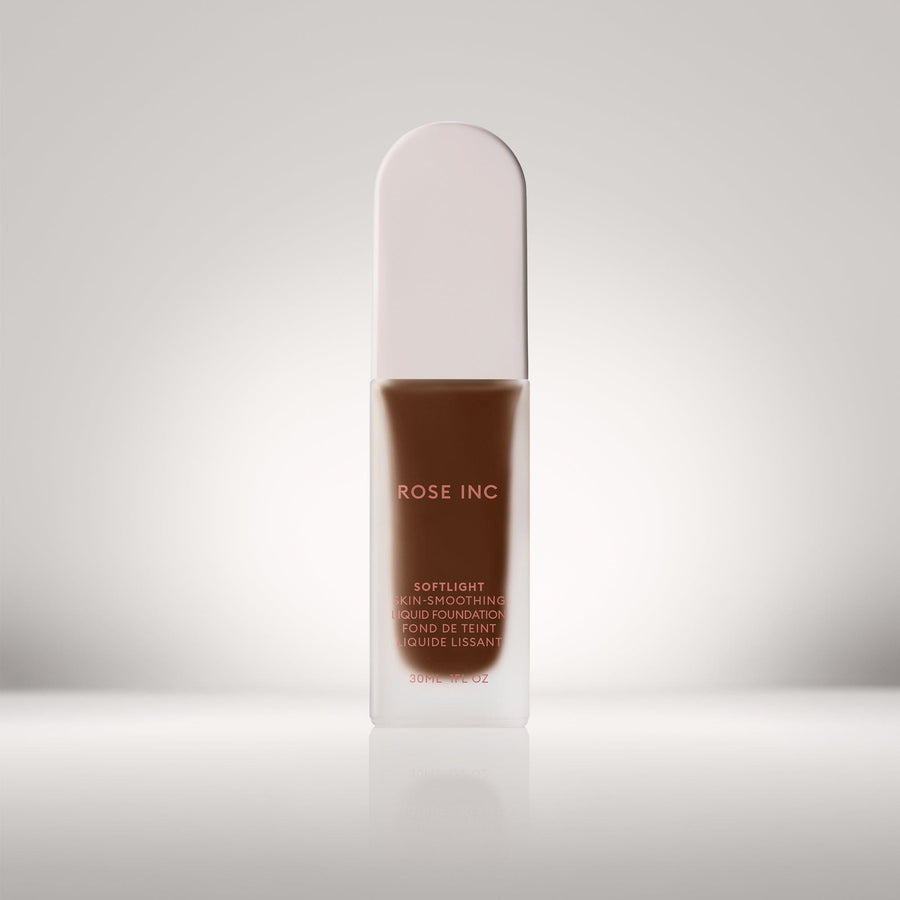 31N
Deep with Neutral Undertone
30W
Deep with Warm Red Undertone
29N
Deep with Neutral Red Undertone
28W
Deep with Warm Golden Undertone
27C
Deep with Cool Red Undertone
26N
Deep with Cool Red Undertone
25W
Deep with Warm Golden Undertone
24W
Medium-Deep with Warm Olive Undertone
23C
Medium-Deep with Cool Pink Undertone
22N
Medium-Deep with Neutral Undertone
21W
Medium-Deep with Neutral Undertone
20N
Medium-Deep with Neutral Golden Undertone
19N
Medium-Deep with Neutral Undertone
18W
Medium-Deep with Warm Golden Undertone
17C
Medium with Cool Pink Undertone
16W
Medium with Warm Olive Undertone
15N
Medium with Neutral Golden Undertone
14W
Medium with Warm Peach Undertone
13N
Medium with Neutral Undertone
12C
Medium with Cool Neutral Undertone
11W
Medium with Warm Golden Undertone
10N
Light-Medium with Neutral Olive Undertone
9W
Light-Medium with Warm Peach Undertone
8N
Light with Neutral Undertone
7C
Light with Cool Pink Undertone
6W
Light with Warm Golden Undertone
5N
Light with Neutral Undertone
4W
Light with Warm Golden Undertone
3N
Fair with Neutral Undertone
2N
Fair with Neutral Olive Undertone
1C
Fair with Cool Pink Undertone
31N
Deep with Neutral Undertone
Softlight Skin-Smoothing Liquid Foundation
Medium Coverage, brightening, balancing
Current price: $54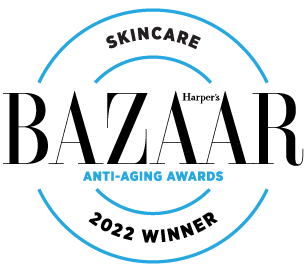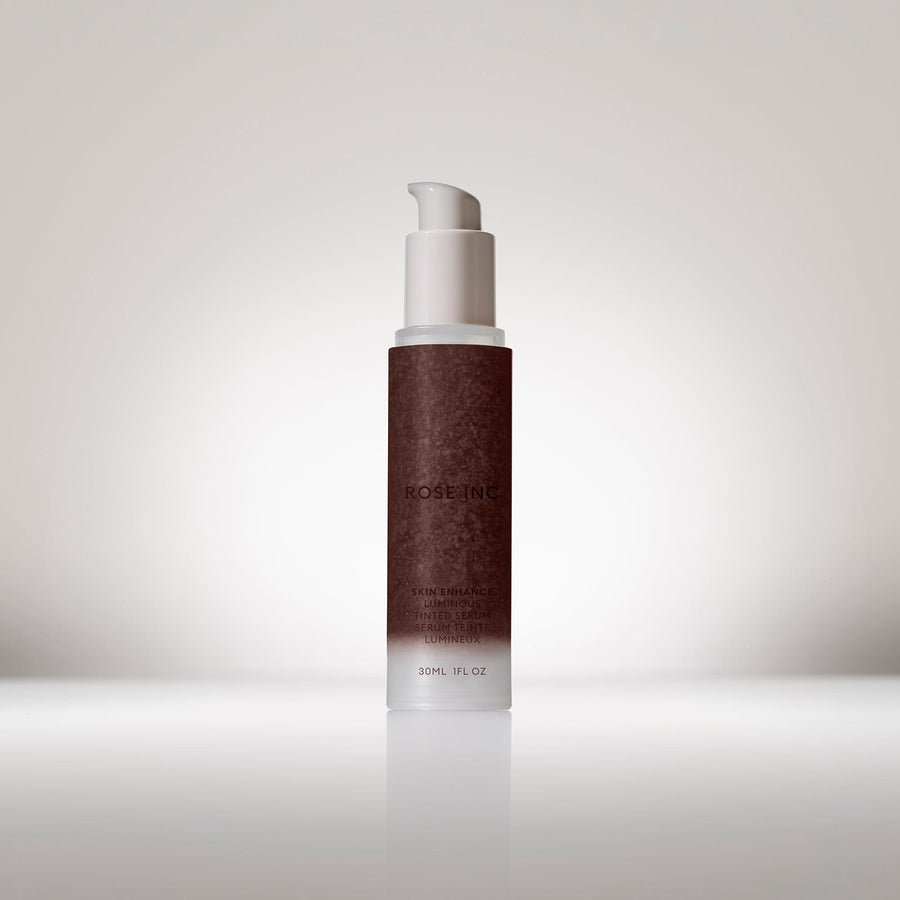 140
Very Deep Skin Tone/Red Undertone
130
Deep Skin Tone/Neutral Undertone
120
Deep Skin Tone/Red Undertone
110
Deep Skin Tone/Golden Undertone
100
Medium Deep Skin Tone/Golden Undertone
090
Medium Deep Skin Tone/Olive Undertone
080
Medium Tan Skin Tone/ Peach Undertone
070
Medium Skin Tone/Peach Undertone
060
Medium Skin Tone/ Neutral Undertone
050
Medium Skin Tone/ Pink Undertone
040
Light to Medium Skin Tone/ Neutral Undertone
030
Light Skin Tone/ Warm Golden Undertone
020
Light Skin Tone/Warm Peach Undertone
010
Fair Skin Tone/ Cool Pink Undertone
140
Very Deep Skin Tone/Red Undertone
Skin Enhance Luminous Tinted Serum
Sheer Coverage, illuminating, hydrating
Current price: $49