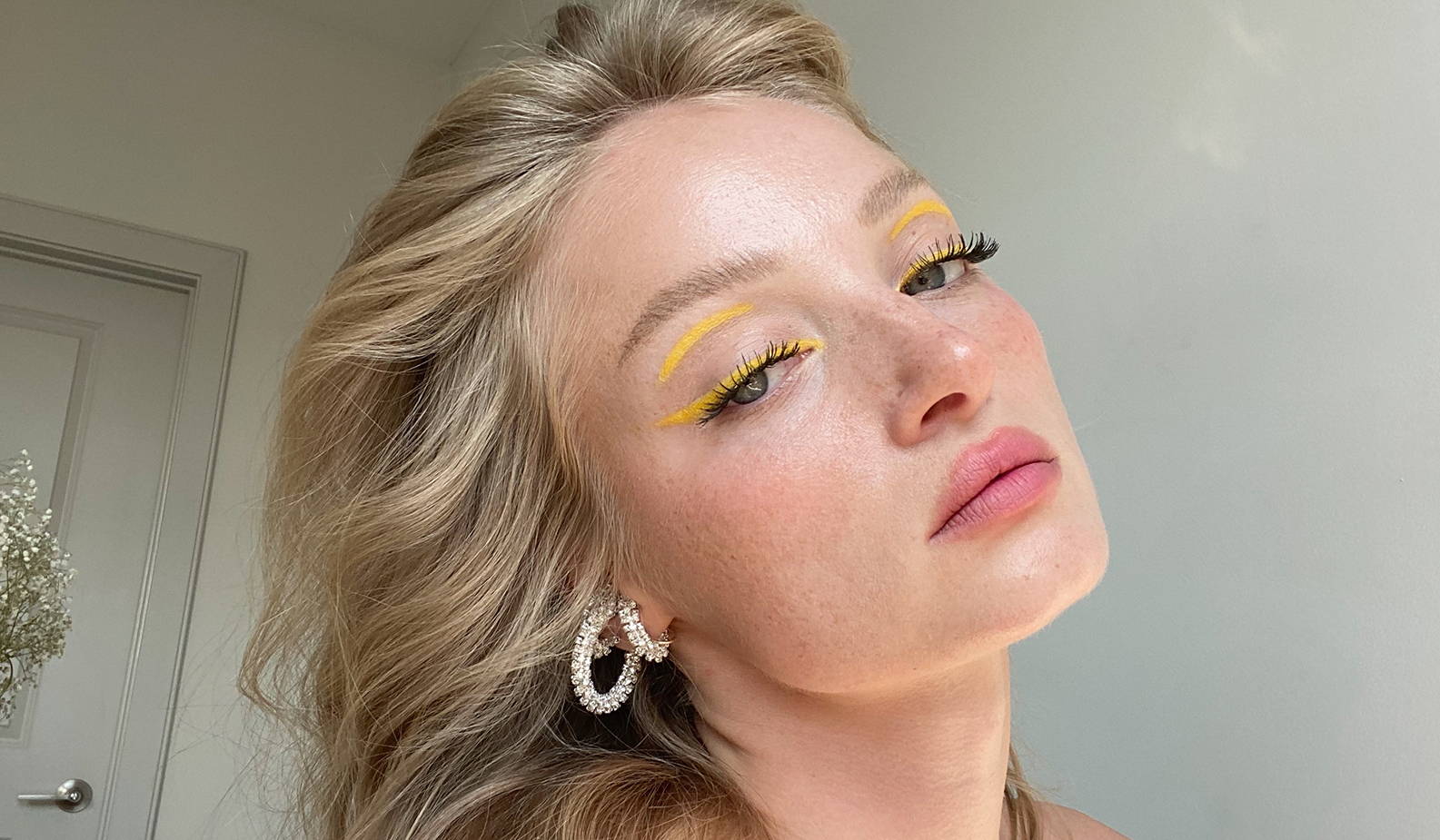 07 / 25
INTERVIEWS
Model Ash Walker on Reclaiming the Power of Makeup
Everybody has a story about beauty. In Rose Inc.'s The Profile, some of the world's most intriguing people share theirs. In this intimate interview series, we get (virtually) up close and personal to explore their definitions of beauty and path to self-confidence. Featuring imagery shot through their own lens, The Profile presents these compelling personalities in a new light—one that illuminates their own journey, dreams, and desires while highlighting their unique relationship with beauty.
From the outside, Ash Walker's modeling career looked like a fairytale: At 22, she was living in New York; seen in publications like Vogue, Elle, and Harper's Bazaar; and had travelled all over the world for work. Still, something didn't feel right. Originally from Minnesota, Walker started modeling at 15, but as soon as the realities of the industry came into focus as an adult, she knew she needed to speak up.
"I decided the modeling industry was setting a horrible standard for women," Walker says, noting that she believes it creates unrealistic expectations. "I decided to be body positive." It was a risky move and she got dropped by her agent. "It was scary, but I knew it was the right thing to do," she says. "Beauty standards are made up."
Like they say, breakdowns lead to breakthroughs. "I didn't give up on myself and started to use social media as my book to promote myself," she says. "I took my own photos, did my own makeup and hair and stumbled into this huge love for makeup." Soon, she caught the eye of makeup artist Katie Jane Hughes and started popping up as a model on her page. Now, she has her career redirected with a focus on modeling she can feel good about, creative beauty projects, and more, which she discussed with Rose Inc in today's The Profile.
RI:
The global pandemic has changed so much of our everyday lives. What have you learned about yourself over the past year plus? 
AW:
The last year I have learned that the simple life is very healing. The fashion industry never sleeps [and] I have lived the fast life for so many years. This last year I got to heal, rejuvenate, learn, grow, blossom, and get to a place of happinesses and love and I am so incredibly grateful for it.
RI:
What beauty rituals did you create for yourself in the pandemic? 
AW:
During the pandemic I started to take care of my skin more and found a routine that works for me. I also started including Gua Sha and face exercises and they have changed the game for me!
RI:
Can you walk us through your favorite face exercises? 
AW:
Right now I only do three types but I would love to do more! I'm not sure the names of the exercises, but the first one I do I put my fingers parallel with my brows pressing on my brows, and very lightly lift while my eyes are widening as far as I can and then closing slowly to a squint and then back open as wide as I can all in a very controlled manner for about 10 times. For the second exercise, I stick out my lips in sort of an O position and then I use the muscles in my face to lift my cheeks up. I'll do this 50 times. This one is one of my favorites! The last one I do is great for the jawline. You stick out your lower lip and jaw while making that O position with your lips and move your jaw up and down. I'll do this 100 times because it's so simple! I love these because I noticed a big difference after just a couple times of doing them. We work out the rest of our bodies so it would make sense we should be able to work out our faces.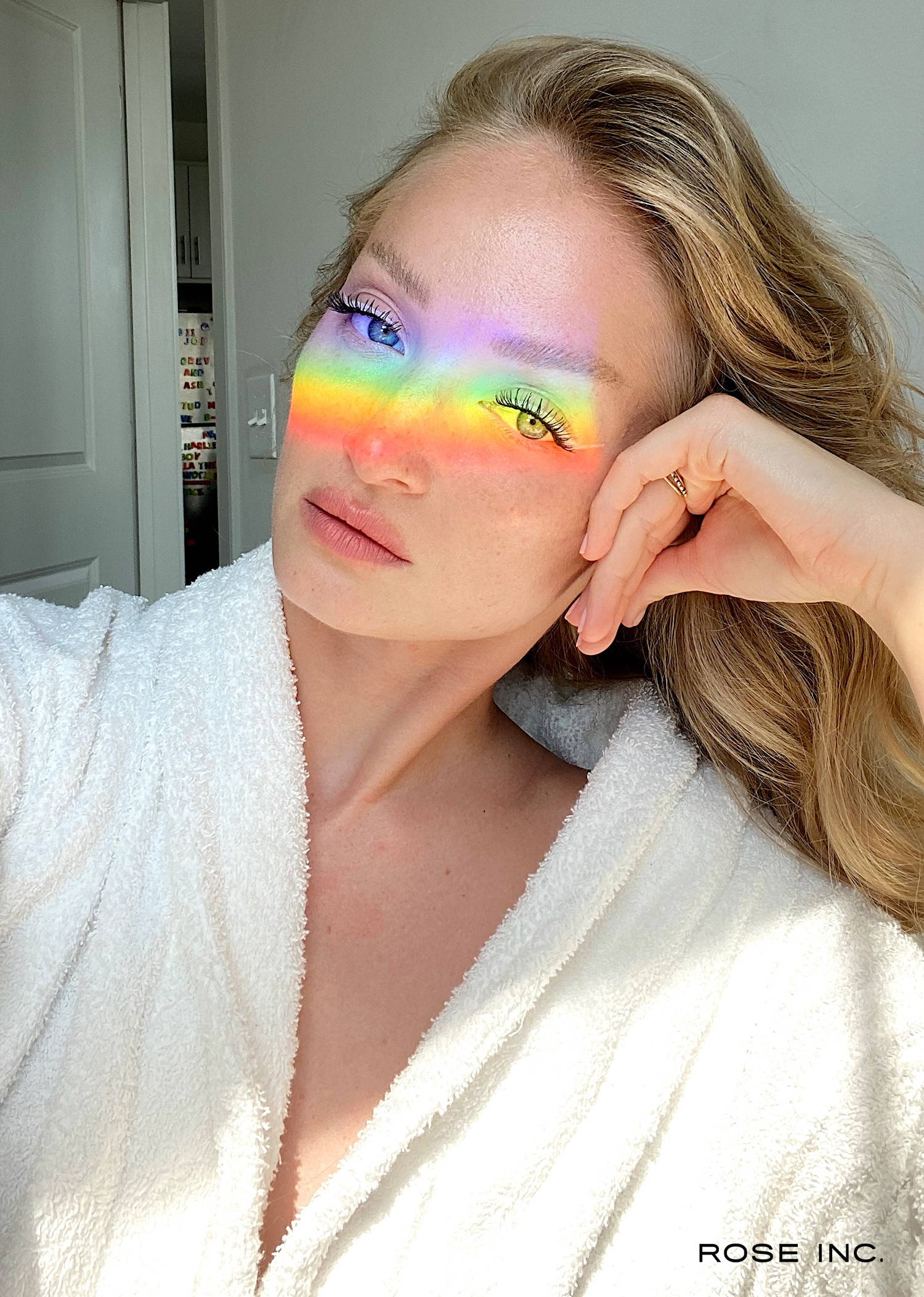 RI:
What do you believe about beauty now that you didn't before? 
AW:
I think my viewpoint of beauty is still the same with more emphasis on what it's like to truly love yourself…flaws and all. Modeling for so long really made me mold into what the industry thought was beautiful. It took me so many years to step away from that idea of beauty. I think this year I have really more than ever started to let go of them, which has been incredible.
RI:
What is your first beauty memory? 
AW:
One year in Sydney this designer Romance Was Born had me in their show and it was the most wonderful, out-there look. So fun and creative. It was the first time I got my eyebrows bleached actually...I was so scared! I think it was the most creative look that has ever been done on me.
RI:
The beauty looks you share on social media are bold and beautiful! What inspired you to create these looks?
AW:
Most of my modeling career was in a time where you would get to set and you would have no makeup done and no hair done at all. I always remember thinking, 'let's do something fun! Some color!' I was hoping to get to set one day and I would have this wonderfully colorful and creative out-there eye or something, but it never really happened. So with years and years of no-makeup makeup looks I think that's where all my colorful content comes from, ideas of what I would have done on set all coming out finally!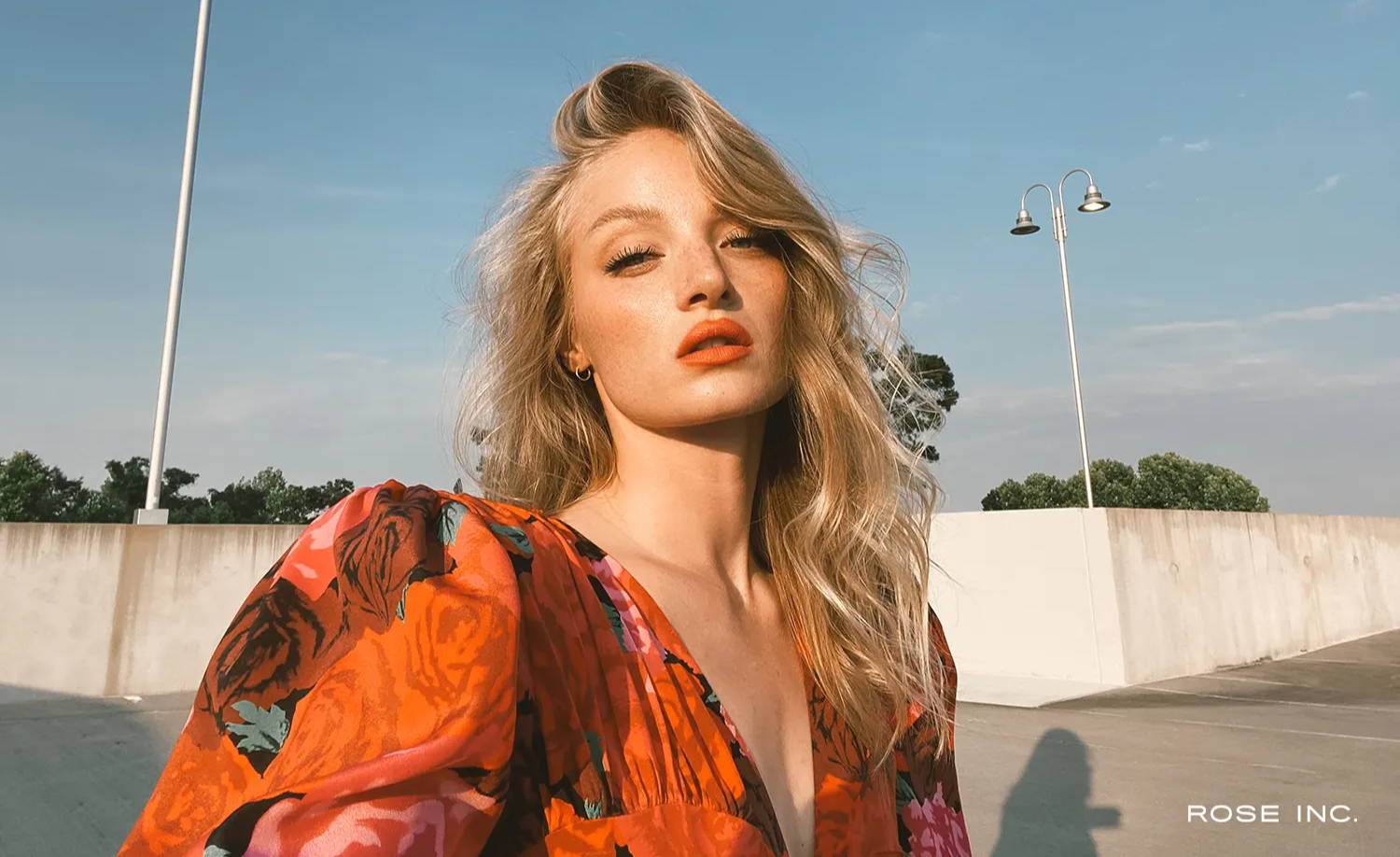 Makeup was a therapeutic outlet for me…
RI:
Do you remember what attracted you to makeup originally? 
AW:
Makeup was a therapeutic outlet for me as well as a creative outlet. It always helped heal whatever I was dealing with at the time, and it is still that way for me now. 
RI:
Your talent with makeup comes across beautifully on social media, do you ever work on others?  

AW:
Thank you so much! That is such a compliment! I mostly do makeup on myself but every once in a while I'll do my family's makeup for fun, but that's about it.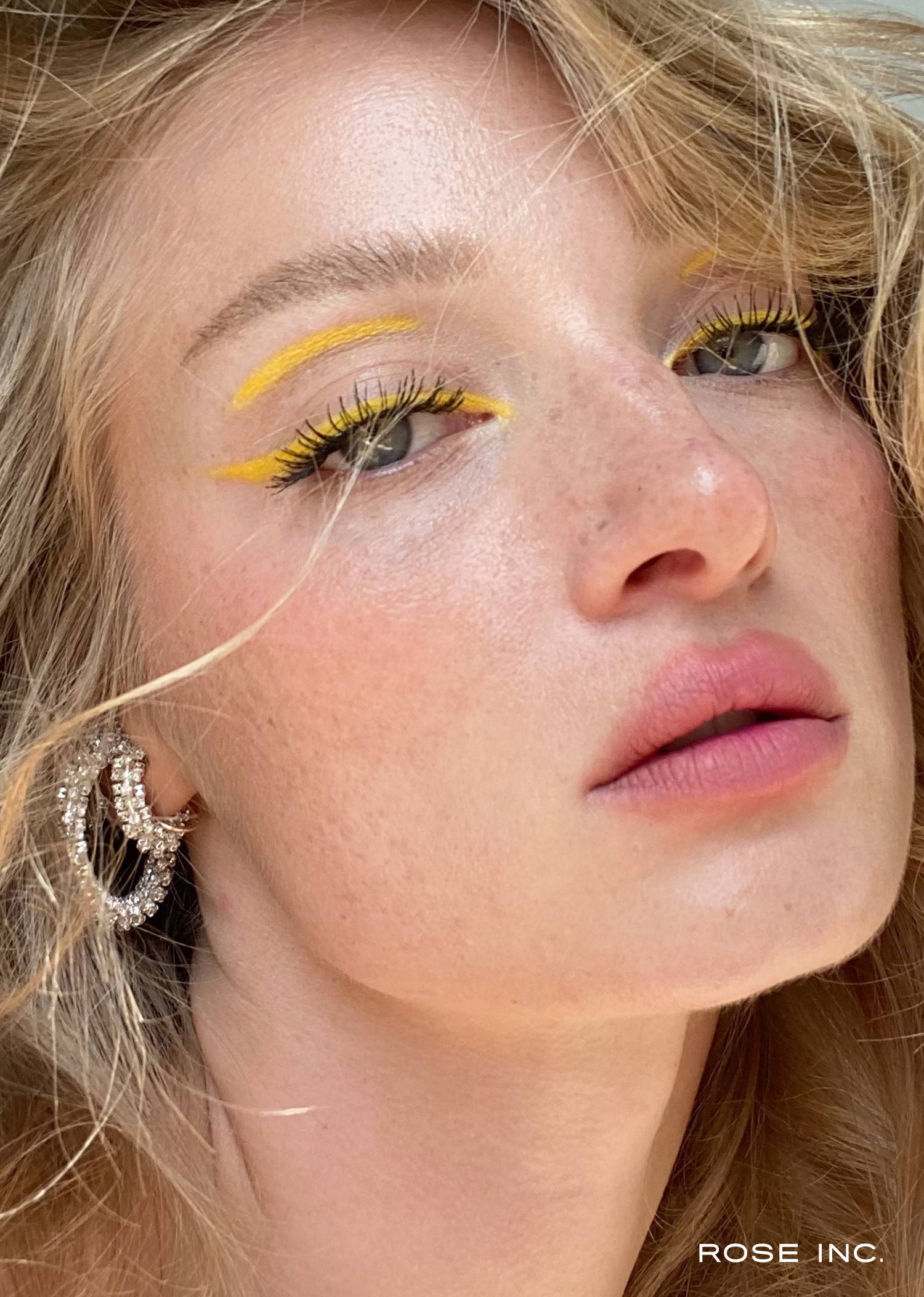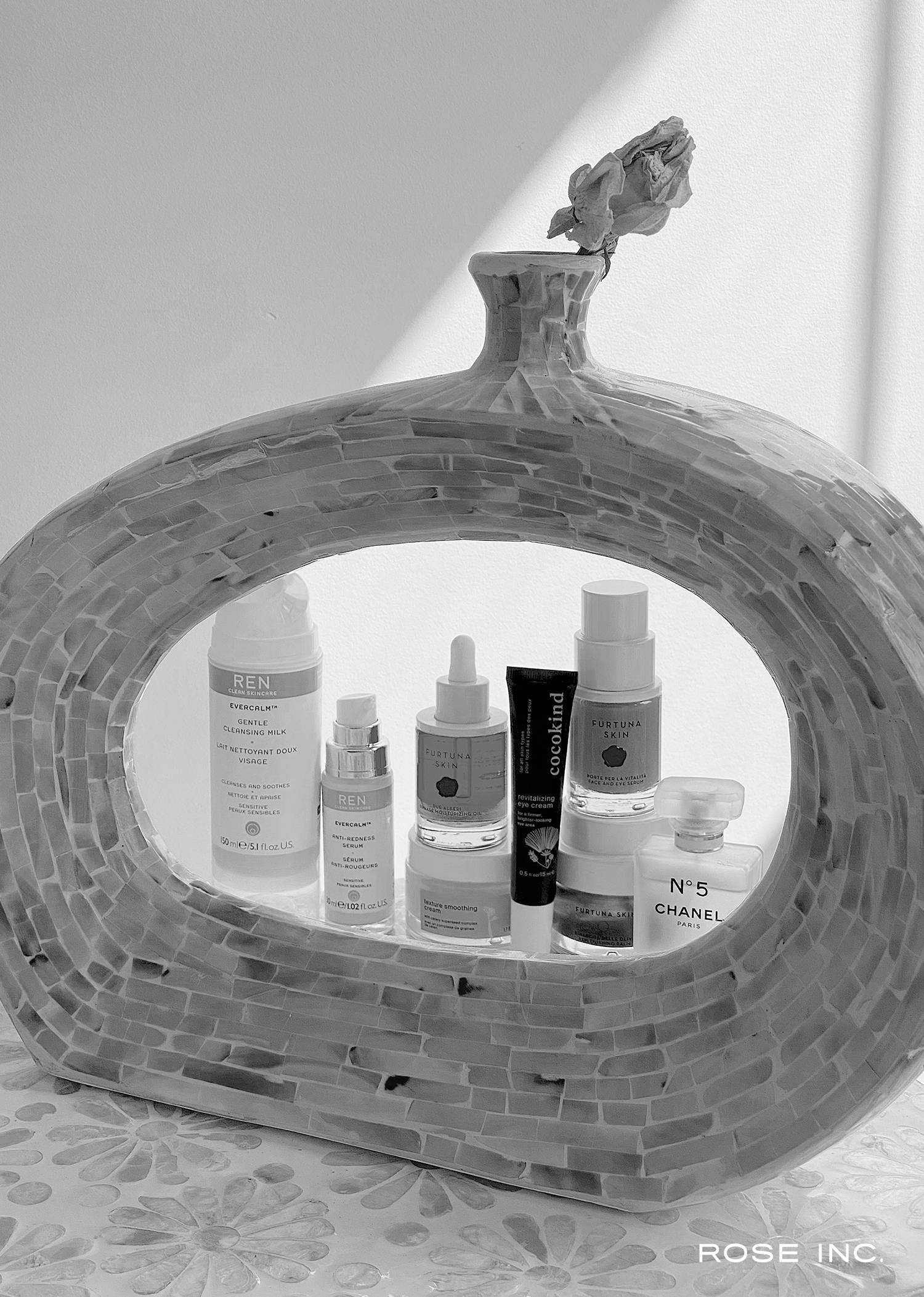 RI:
As a model, what are your top five beauty essentials when traveling for work?
RI:
What kind of tricks have you learned during your time in the makeup chair?
AW:
I have learned so many tips and tricks! I think my favorite trick is how to remove some of your foundation to show more freckles with a Q-tip! Or how to bleach your brows without bleaching them. Put some really fair concealer on a brow spoolie, lightly brush it though, and voila! Bleached brows! 
…if you don't look like a glazed donut, it's not right!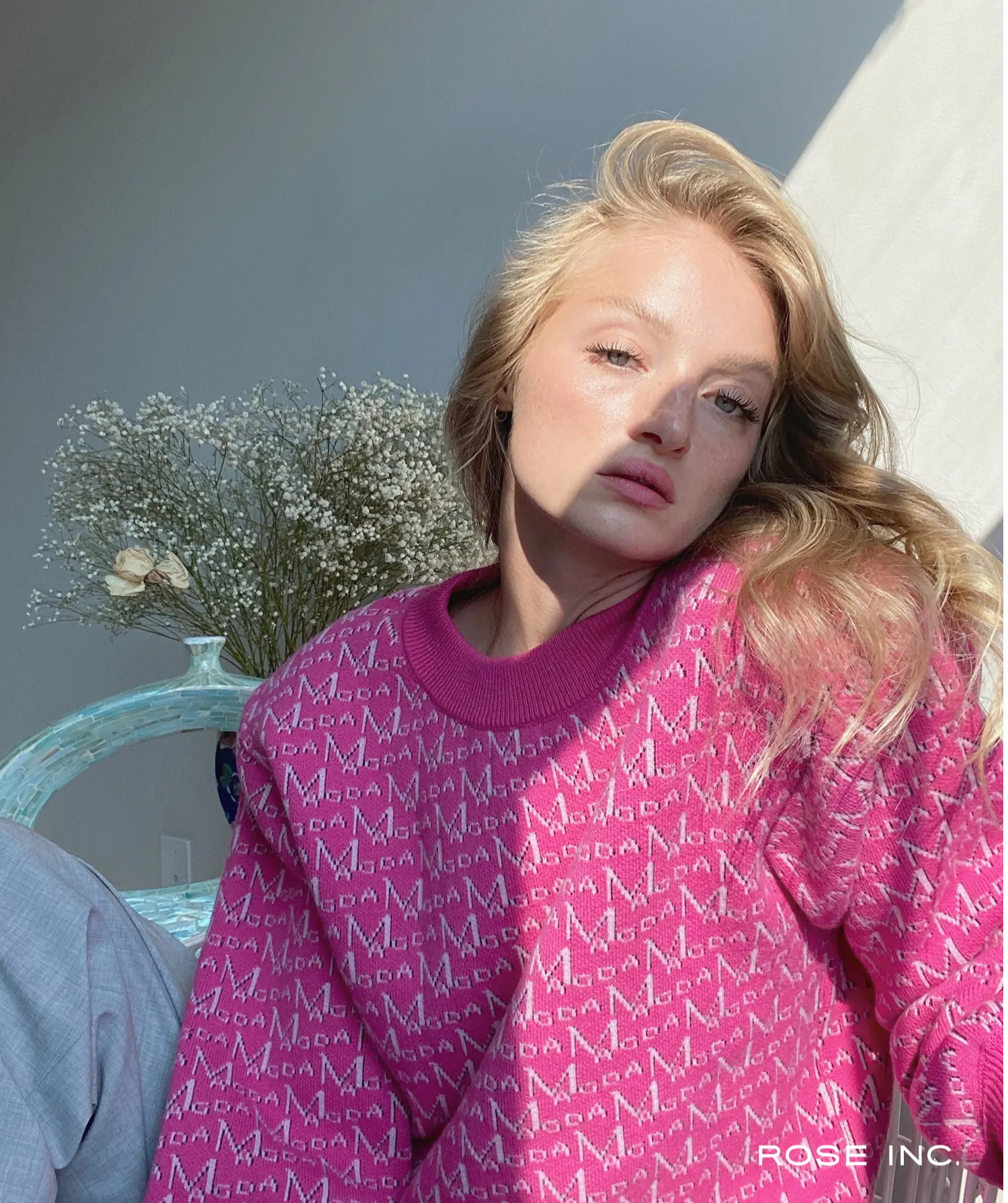 RI:
What is your skincare regimen like?
AW:
I have pretty sensitive, dry skin, so I love to cleanse only once a day. Then I like to apply a serum followed by an eye cream followed by a day cream followed by a balm. If you don't look like a glazed donut, it's not right! At night I like to remove my makeup with a rose makeup wipe and apply the same routine. 
RI:
When it comes to beauty, what are you most passionate about? 
AW:
When it comes to beauty I am most passionate about disrupting beauty standards. Beauty standards are completely made up. I want to show my followers that they don't have to follow the rules or ideals of [beauty standards]. To be themselves, and love themselves for who they are in their entirety. I want to lift them up and show them they are absolutely incredible...to try new things and do whatever makes them happy.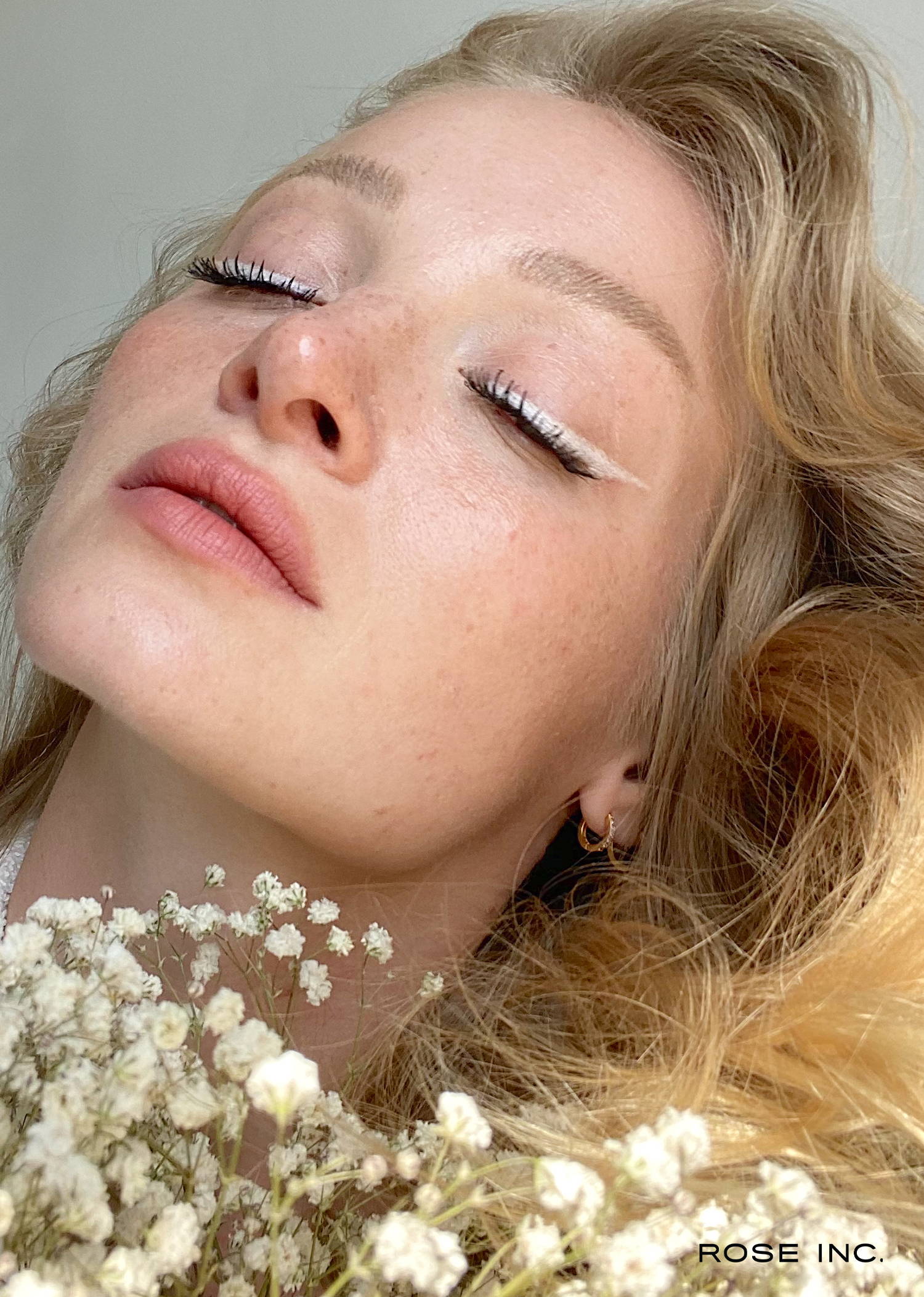 RI:
When do you feel most confident in your beauty? 
AW:
When I have spent time with myself off of social media. It's not easy for anyone I think nowadays to love themselves completely because of what we are bombarded with every day. I chose to follow people that lift me up and make me feel good! I try to not spend a lot of time on social media. When I do that, I soar. 
RI:
Where do you see yourself in five years? 
AW:
I don't like to plan things out. With modeling I was so hyper focused on 'the plan' it was unhealthy. Now I see there's a path for me and I don't want to get in the way of it so I'm just doing the best I can every day and seeing where life takes me.