10 / 16
Since her early days on the fashion scene, Miranda Kerr has been described (again and again) as having a doll-like face. And sure, her bright blue eyes and dimpled cheeks are as pretty as they come—that's why she's one of the world's top models.
But with the new chapter of her career, Miranda is proving that she's a savvy businesswoman, too. The global success of her cruelty-free skin care line, KORA Organics, shows that beauty products can be luxurious and organic—and thoroughly effective, too. (Two Rose Inc. faves: the Turmeric Brightening & Exfoliating Mask and Amethyst Luminizer.) Truly, Miranda is a gorgeous go-getter… and our kind of girl.
Here, RHW and Miranda—both former Victoria's Secret Angels and current Angelenos—catch up on what's new, their favorite modeling memories, and that time they were in a music video together.
RHW:
How are you, hon? How's everything with the baby?
MK:
I'm good. Hart is good—and so cute. And now Flynn is seven years old! He used to be my baby, but now having the both of them together, I really notice that he grew up so fast.
RHW:
I can't believe Flynn is seven already.
MK:
It's wild, right? We've got to enjoy every moment while we can.
RHW:
Exactly, exactly. On that note, you're probably pinched for time, so i'm just going to dive in. I'm desperate to know how you're finding time to be a mom, to work, and run Kora. How do you manage it all?
MK:
Well, it is crazy for sure—and very busy. I try to schedule things as much as I can with Flynn and prioritize time together with both boys. Because I'm breastfeeding, Hart is eating every hour and a half to every two hours. In that time, when he's sleeping in between, that's when I try to get a lot of work done. I work from home a lot. That's great with my company, because I can do meetings and calls when Hart's asleep, and when Flynn's on a play date.
MK:
And not everything goes as planned. You have to be flexible and adjust and adapt. It really is about planning things around their schedule. That seems to be the way that I can have that balance.
RHW:
Walk me through a typical day for you. Or is there a typical day?
MK:
Well, for instance, right now, having a newborn, I haven't been into the office. I've been having meetings here at home. We wake up at 5:30 in the morning. Hart's last feeding is at 4 a.m., and then he'll wake up again around 7. So I get a little bit of time to myself when I can do a meditation.  Evan wakes up, then Flynn wakes up, and then Hart wakes up. After I've fed the baby, I get Flynn ready and off to school. Then I'll start my meetings. I'm really lucky in that right now, I'm working a lot from home with photo shoots, conference calls, and meetings with the team. I'm sure as he gets a little bit older, I'll be going back into the office. But we're actually going on vacation soon.
RHW:
I remember when we first met. You were always saying, "I haven't been on holiday for, like, four years."
MK:
It's true! All through August, throughout my career, everyone would go on holidays. I would always be working, and I'd be like, "Why is everyone else on holidays and I'm working?" But it was great, because working enabled me to save enough money to fund my business. I'm so proud that I'm able to fund it myself, and it's because of all the hard work that I did and all the holidays I missed out on. It all pays off in the end. Now, I get to enjoy the holidays with my family, which is super exciting and something that we all look forward to.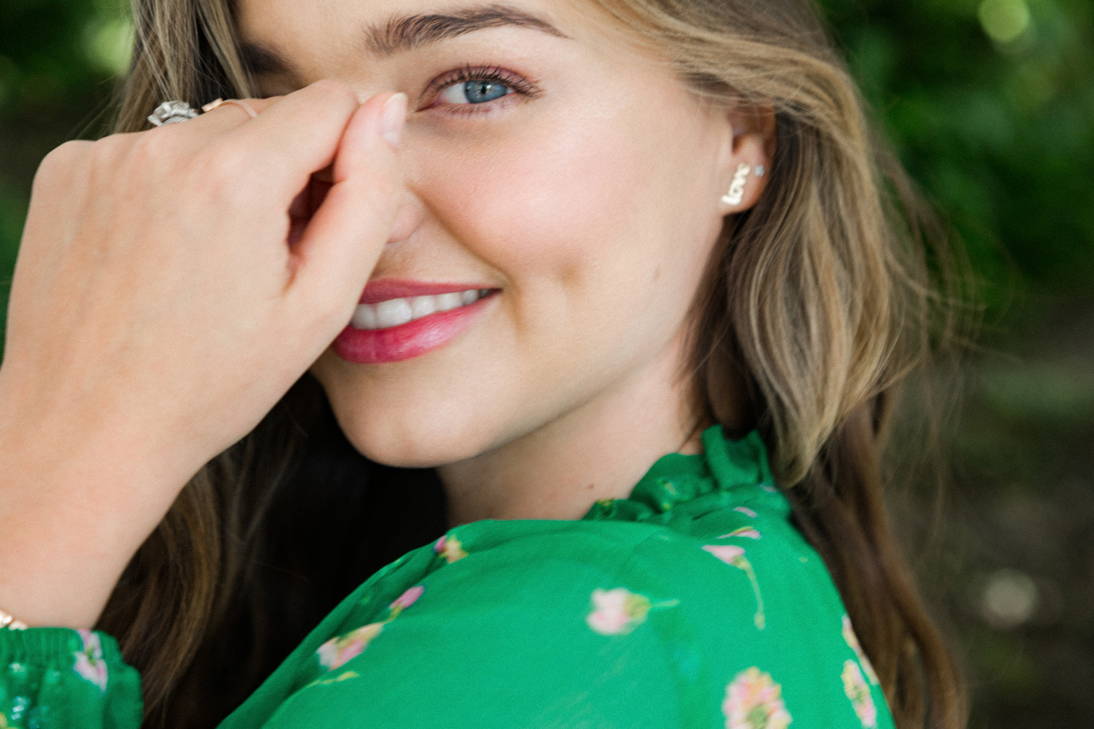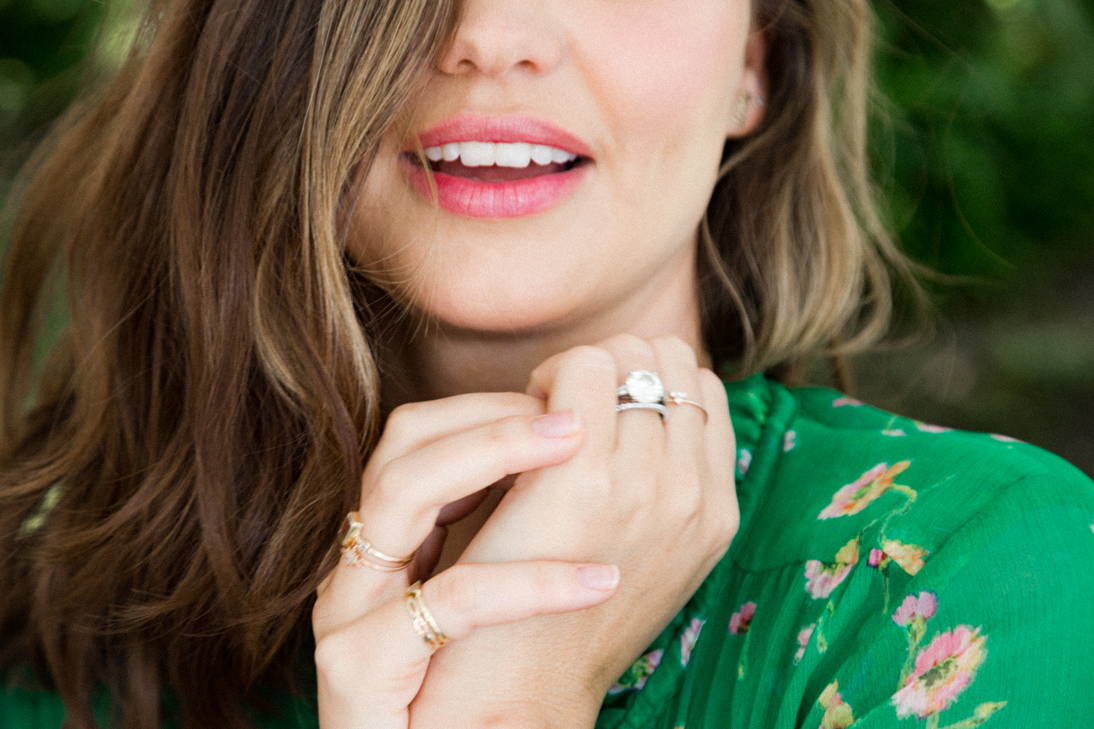 RHW:
And when Kora launched, organic beauty wasn't really fully mainstream. What are the biggest ways that things have shifted since the beginning?
MK:
What's exciting is that I have a growing business in a growing industry. It doesn't always work that way. Back when I started, I was very much into organics, and I understood that what you put on your skin soaks in. If 80% of the time, we can be conscious and healthy about what we're putting on our skin and what we're putting in our bodies, then our bodies will take care of us. When I began in 2006, I wanted to create a skin care line that was certified organic—and there's such a big difference between organic and certified organic.
MK:
Being certified organic means that you have these super-strict guidelines and regulations around ingredients and the manufacturing process. All the ingredients in KORA are the highest-quality certified organic ingredients, and that means that they're not grown on depleted soil, so all the ingredients are grown on soil that contains all the nutrients that it needs. And then, obviously, there are no pesticides, no parabens, no glycols.
Now, the industry is talking about clean beauty. I'm really grateful that people have caught on, not only for their own benefit, but because it creates a lot more awareness. It's important to really look at what you're putting on your skin, because our skin is the largest organ in our body, and it does soak up what we put on it. I'm not saying we have to do everything perfectly. I'm just saying if you could have a choice of using organic products that really work, and make a difference to your skin, then why wouldn't you?
Hard work all pays off in the end.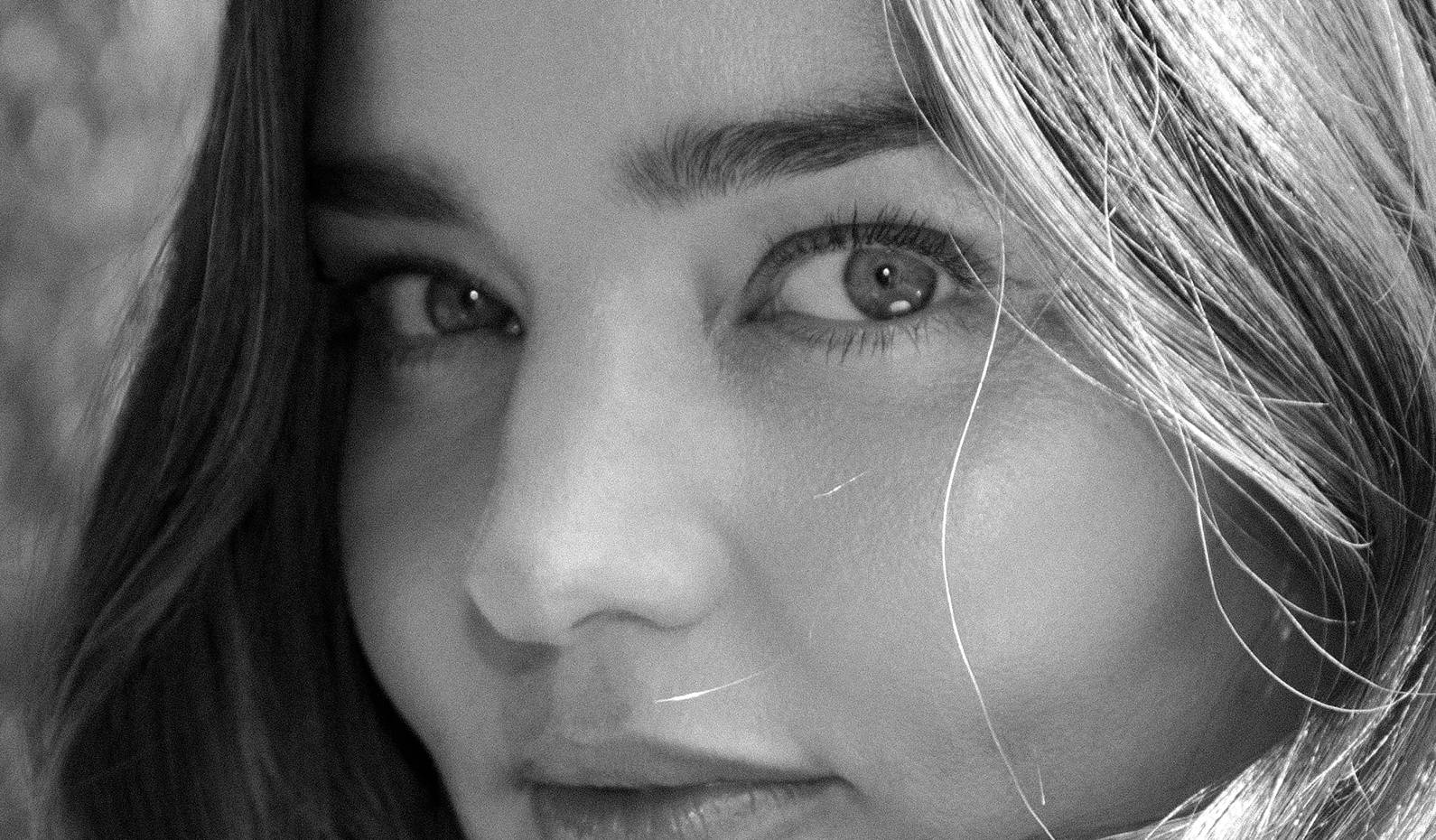 RHW:
Whenever I see you, I'm always ogling your skin. You have the most incredible skin—and I've seen it up close, in person.
MK:
Thank you. No matter how busy I am or how tired I am, I always cleanse, mist, and moisturize—morning and night. That's the cornerstone of my skin care routine. I'm obsessed with exfoliation, and it took me a little over a year to develop the turmeric mask. I use it in the shower as an exfoliant.
RHW:
I like to exfoliate as well. But I don't want little soft beads. I want a real scrub.
MK:
Oh, then you'll love this. Everyone's told me it's so intense, and I'm like, "Listen, it took me a year to get it to this level." It has rose hip seeds and natural AHAs like aspen bark and papaya enzymes. Together, they help clear any congested pores and dissolve skin cells and promote cellular renewal.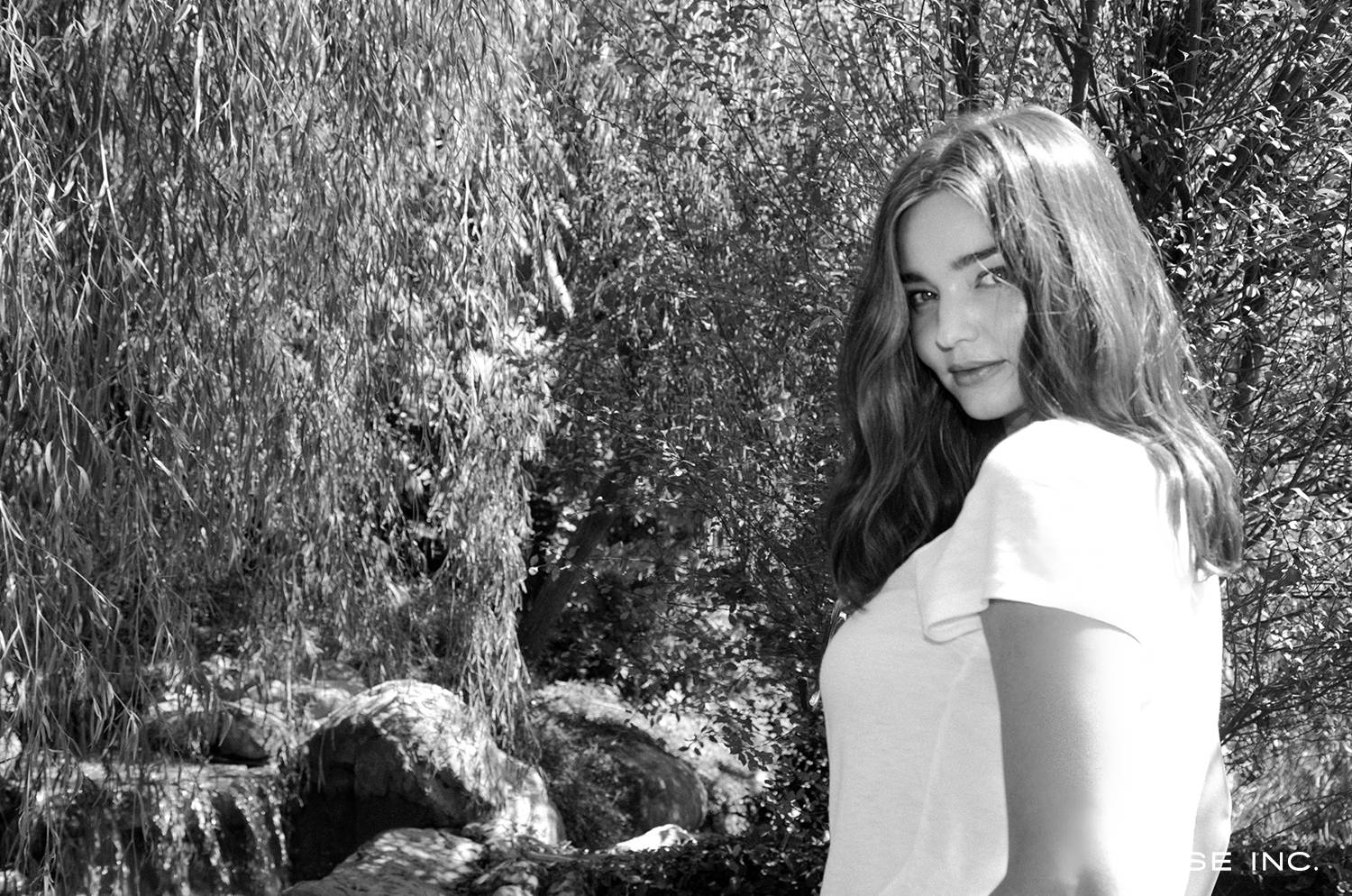 RHW:
Beautiful. Okay, so—you, like me, have been modeling since you were a teenager. Talk to me a little bit about your favorite memories.
MK:
There have been so many. Modeling has been such a wonderful opportunity to travel the world and meet fun people like yourself. Where did we meet? Was it in Milan?
RHW:
No, in Miami. We shot a music video for—
RHW:
Yes, Kanye and Pharrell, and we were cast with Selita Ebanks.
MK:
I remember that music video. I remember thinking, "Oh, I want to go home and take a nap." And P. Diddy came by in his boat saying, "Hey, girls, you wanna come to a party at my place?" And I was like, "No, thanks. I'm going to bed."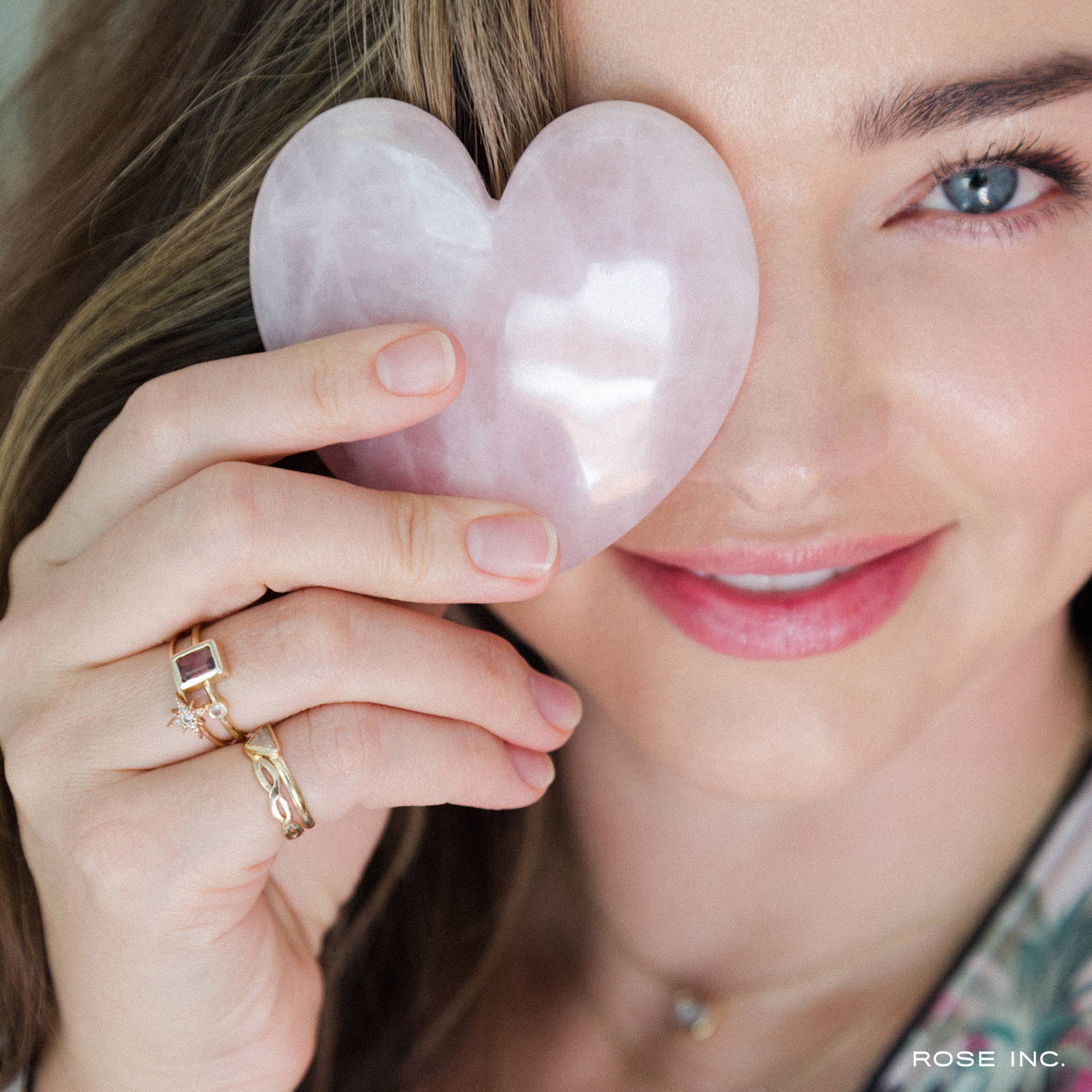 MK:
But anyway, I guess some of the best memories were traveling with Victoria's Secret. We would shoot on the most beautiful beaches. Doing a Victoria's Secret runway was amazing—and so much fun. I never really took it as seriously as I think I should have. I never was stressed about it or anything. Which is a good thing, I guess.
To me, clean beauty is just so logical and practical.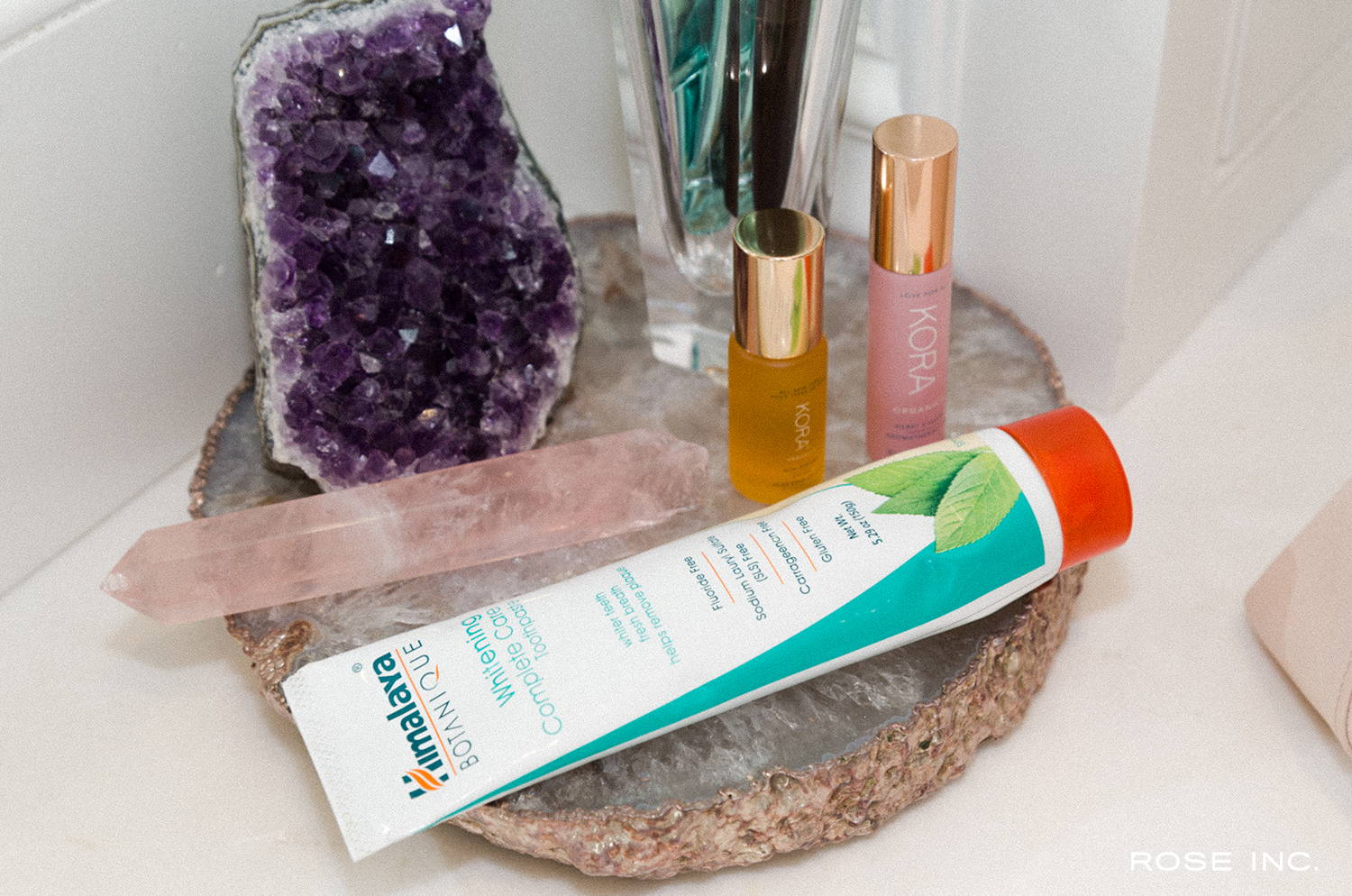 RHW:
I think it's a really good thing! You were able to relax and have a good time. Sometimes, we stress out about things in the moment. And then you look back and you're like, "why was I stressing? I didn't enjoy myself fully because I was too worried about things." It's a reminder of why you have to be present and in the moment.
MK:
I always had this attitude towards modeling of like, "Look, it's here today, but it could be gone tomorrow, so just enjoy it." Don't take it too seriously. I just thought it was a little bit of fun that I could meet people and travel around the world. And then obviously another photo shoot that was my favorite was when I was shooting for Italian Vogue with Steven Meisel. At the time, I remember my agent telling me, "It's going to be like 20 pages or more." I was like, "I'll believe it when I see it." So I decided to have fun and enjoy myself. Working with Steven was such a pleasure and so much fun. He had an incredible team with Pat McGrath doing the makeup and Oribe doing the hair.
RHW:
There are a few covers that are iconic, and that one was really special.
MK:
Thank you. It was really special.
RHW:
Yes, and if you went on the cover of Italian Vogue, your career was made. You were the girl and that was it. You were the top, top, top. But I know we both need to get off the phone soon, so let me ask a few last quick questions.
RHW:
What's your first makeup memory?
RHW:
Probably my grandmother, because I grew up spending a lot of time with her. She would put blue eyeliner underneath her eyes, and she still does to this day. It isn't strong—just a little bit.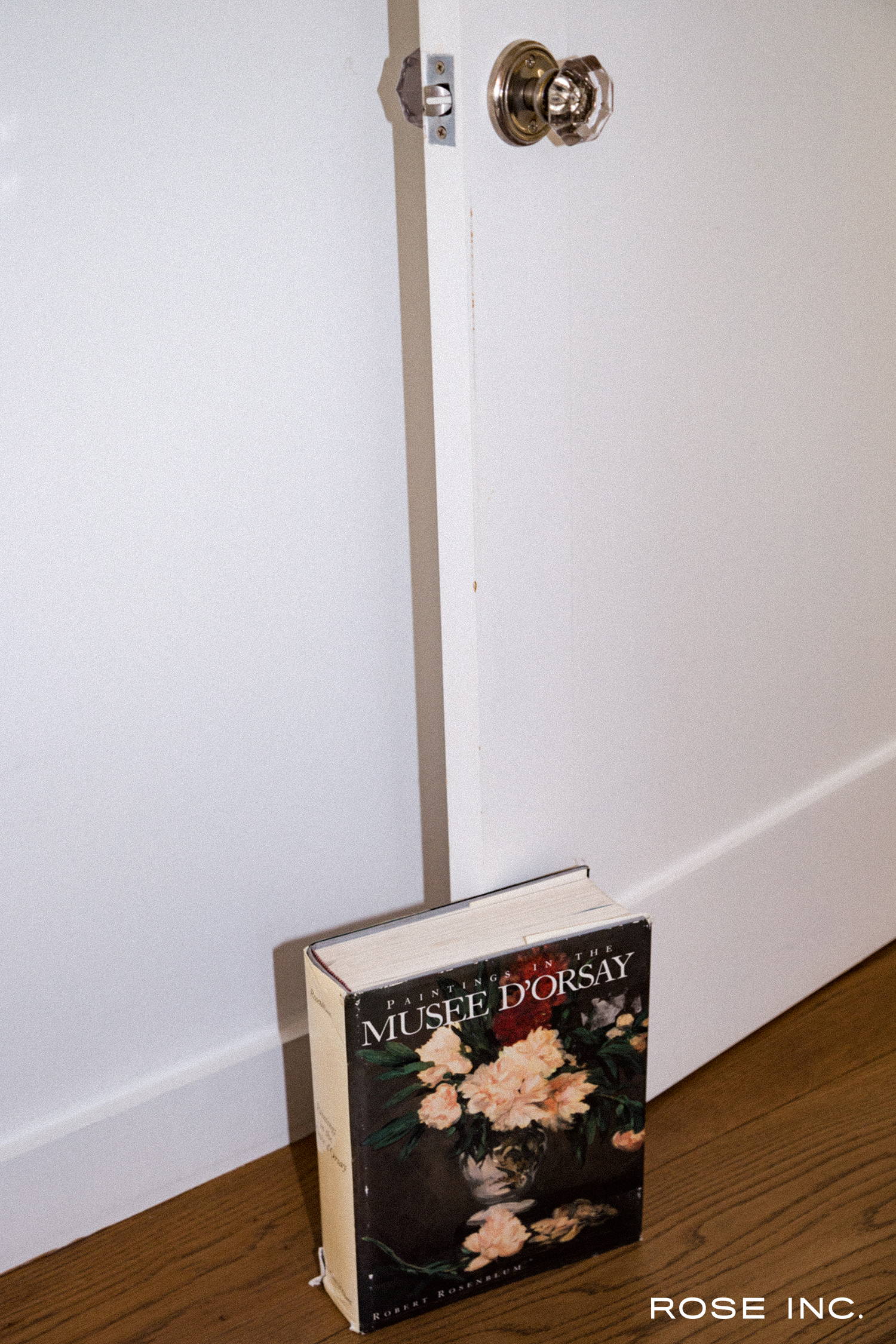 RHW:
Aw! And your favorite fragrance memory?
MK:
Well, my mom used to wear Elizabeth Arden Red Door. She used to have it on her dresser and so I would be intrigued by it and occasionally spray a little on my clothes. But we started getting into organics when my mom got sick, and we realized that it wasn't good to have anything that wasn't natural. So now we both wear essential oils.
RHW:
Nice. you can make some blend youself.
RHW:
Okay, so is there a best bit of beauty advice that you've picked up whilst working? I struggle with this question because it's like, I pick up beauty advice every day.
MK:
I remember one thing that [makeup artist] Rose-Marie Swift taught me: You can curl your eyelashes with a spoon. You don't need eyelash curlers; they're just a waste of money. It's not that I do it, but I think it's great that I can if I need to.
RHW:
I actually had to do it the other day. I left my eyelash curler at home and I was at a hotel and I was like, "what the hell am I gonna do? I can't have straight eyelashes." so I called down for a teaspoon and I curled my eyelashes with a spoon and it worked perfectly.
MK:
Yeah, see? Exactly. It works.
RHW:
Okay, so: beauty rules that you always follow... and never follow.
MK:
I mean, I don't really have rules, but I do like to do the cleanse, mist, and moisturize morning and night. It's probably the thing I'm the most religious about. Those are the staples of good skin care.
RHW:
Me too. Just one more question. What advice do you wish that you gave yourself at 20—and what advice do you have for your 50-year-old self?
MK:
Time is so precious. It's really important that we just enjoy it.