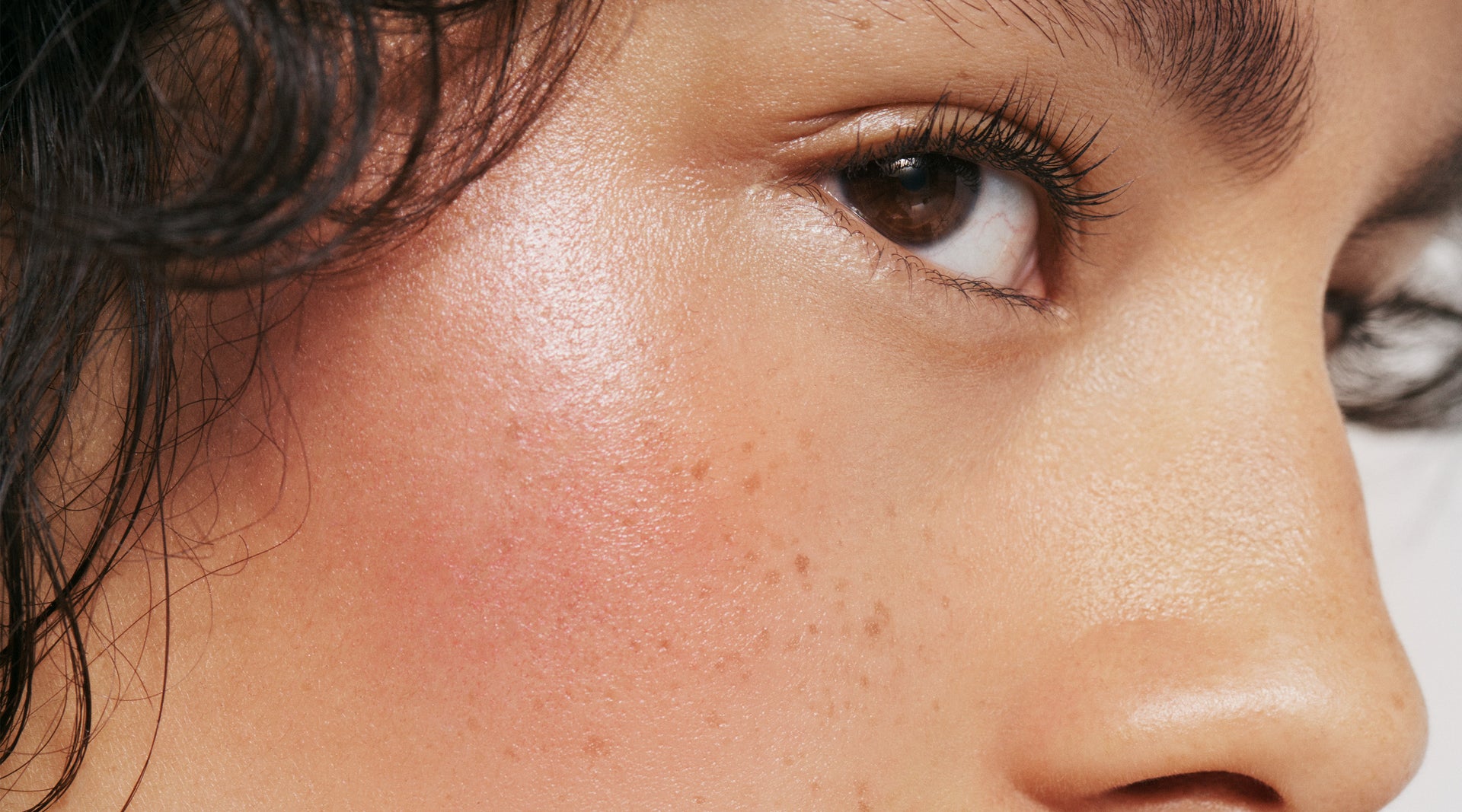 The Glowy Complexion Protocol Makeup Artists Love
Tutorials
While powder blush is a staple in most makeup bags for its ability to instantly add color and life to one's face, it's cream blush that's far more dynamic for everyday. Cream (and liquid) blush delivers a beautiful, glowing flush that is universally flattering and works well with all skin types in all seasons. The key? Learning how to apply cream blush correctly for a smooth, long-lasting finish. For that, we turn to the pros. Keep scrolling to learn how makeup artists Manuel Espinoza and Karina Milan achieve a flawless liquid or cream blush application.
Prep the skin
Before applying your liquid or cream blush, be sure to prep your skin first. "If that's foundation for you or if that's just spot concealing, whatever that is, get your foundation or get your skin where you want it to be first and then apply blush over it," Milan says. Espinoza adds that applying moisturizer to your skin before foundation is also key for creating a smooth, well-hydrated canvas to work on.
"The warmth of your fingers will [blend] the product…"
Use your fingers to apply blush for a natural look
For a super-natural application, Espinoza recommends using your fingers—your ring finger, in particular, since it has the lightest pressure—to apply liquid or cream blush. "The warmth of your fingers will [blend] the product and it'll go on a lot smoother," he says. "[Apply] one little dot on your cheek and then one above it, heading towards the high plane of your face. Then you're going to work the product into your skin by dabbing in little circles to diffuse the dots."
The key here is to dab the blush, not rub it into the skin. "If you keep rubbing a cream or liquid blush into the skin, you'll be removing the foundation that you worked hard to build," Espinoza says, which can be frustrating, especially if doing so reveals a blemish underneath you had previously covered up with foundation.
Overall, applying cream or liquid blush with your fingers is the most beginner-friendly application technique as you can start with a small amount and build until you achieve your desired look.

Hydrangea
Light cool pink
Hydrangea
Light cool pink
Cream Blush Refillable Cheek & Lip Color
Brightening, blurring and longwearing
Current price: $32
"The key here is to dab the blush, not rub it into the skin."
Apply with a sponge or brush for a stronger look
If you're going for a stronger, opaque blush look, Espinoza suggests using a tool such as a sponge or a blush brush to pack more of a punch. That said, Milan notes that when applying liquid blush, specifically, it is still important to also warm up the product before applying it. To do this, place a bit of blush on a metal plate or on your hand first, and then work the product into the brush. Cream blush is easier: Just dab and blend directly on cheeks.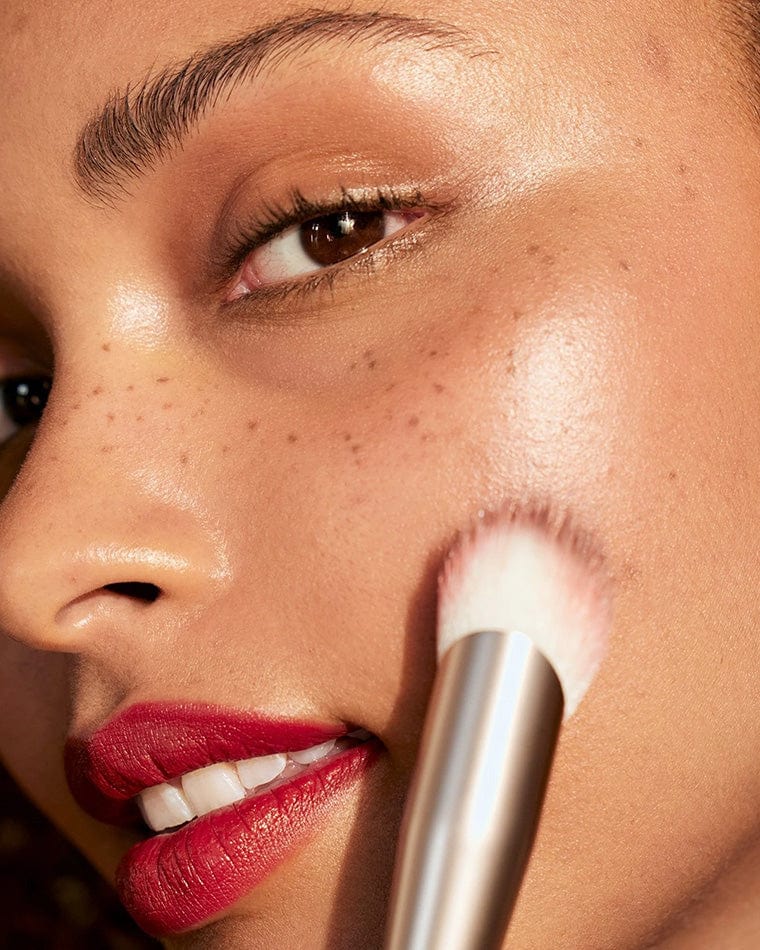 Set cream or liquid blush with a powder

To set your liquid or cream blush for a smooth, even, and long-lasting finish, there's a few different ways to go about it, depending on the look you want to achieve. If you want to maintain the fresh, creamy texture, Milan recommends setting the blush with a spritz of your favorite makeup setting spray. Otherwise, she says, you can increase the blush's longevity and lock it into place by dusting a light layer of translucent powder over it. One more option: If you also want it to be more pigmented, she recommends setting your cream or liquid blush with a light dusting of powder blush.

When layering different blushes, Espinoza also encourages having fun and creating your perfect blush shade and finish. For example, you may have a cream blush without any sheen to it, but you can layer it with a powder blush that has some sparkle to it to dress it up.