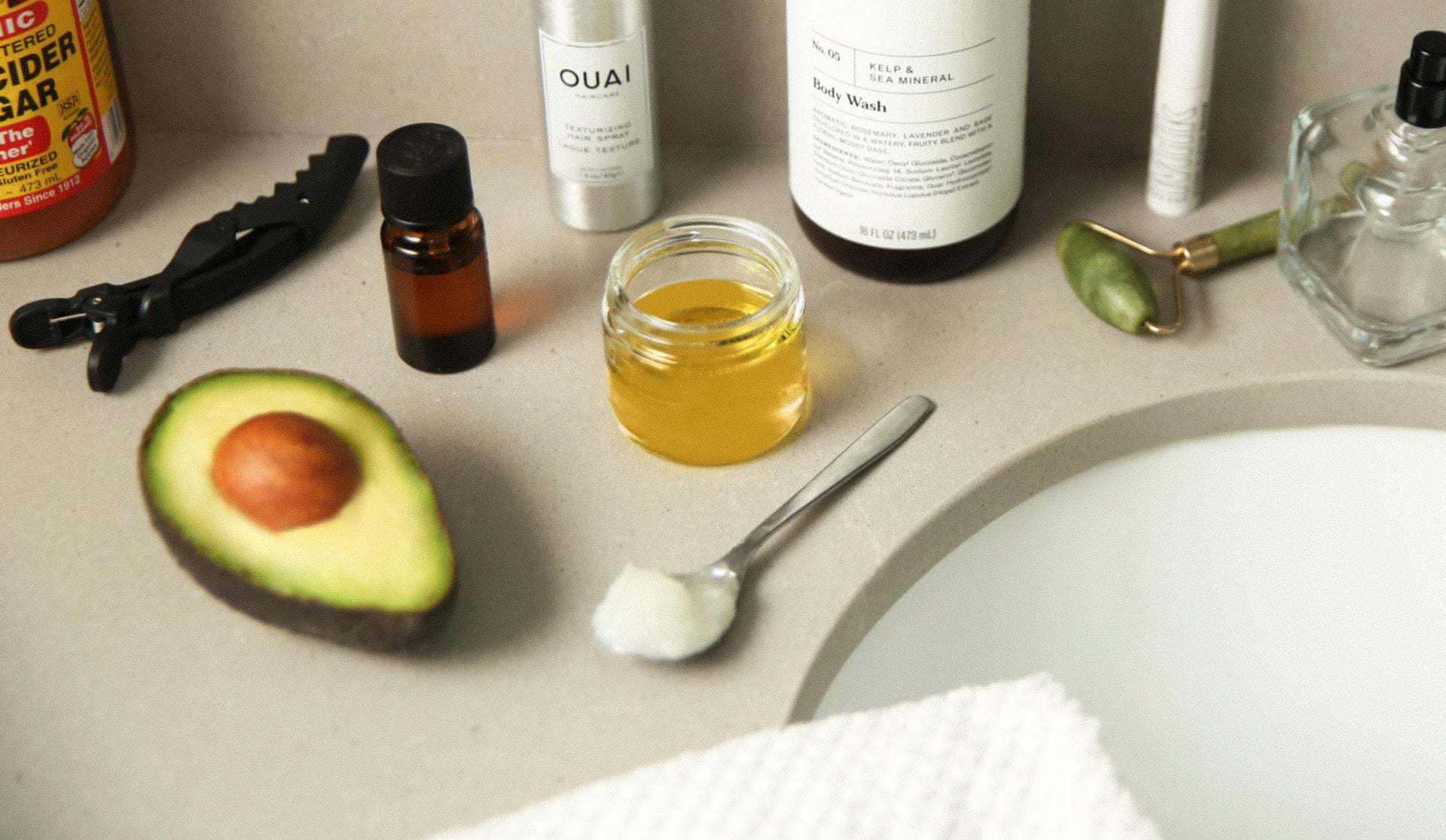 Do It Yourself: Katey Denno's Hair & Scalp Mask
Tutorials
Celebrity makeup artist Katey Denno was 9 years old when her mother taught her how to steam her face over a bowl of hot water in their kitchen. "She would add a little eucalyptus oil to the water for me before mixing up a mask with oats, honey, and yogurt," Denno recalls. "It was such a fun thing to do that I didn't even realize we were doing good things for our skin." As she got older, this curiosity led Denno to learn how to tighten her under-eye area with egg whites, exfoliate with sugar, and eventually to teach DIY beauty workshops at the Bowery Whole Foods in New York City.

Flash forward a few decades from that first DIY with her mother and Denno is one of the most in-demand beauty pros in Los Angeles. Nicknamed "Hollywood's green makeup artist," she's cultivated a loyal following—Olivia Wilde, January Jones, and Olivia Munn are just a few of her A-list clients—for both her artistry and love of natural products and holistic treatments. "You never know what's going to happen on the road with a client," Denno says. "I've whipped up a lot of solutions at the 11th hour on a press junket, from cold spoons on the eyes to a yogurt mask."

This month, Rose Inc. has tapped Denno for something special: A mini series of four at-home beauty treatments. By utilizing natural fruit enzymes for exfoliation, the antibacterial properties of honey and apple cider vinegar, and more ingredient superfoods you probably already have on hand, she created easy weekly indulgences to keep our faces and scalps healthy while self-isolating—and yes, they're great for making memories with family, too.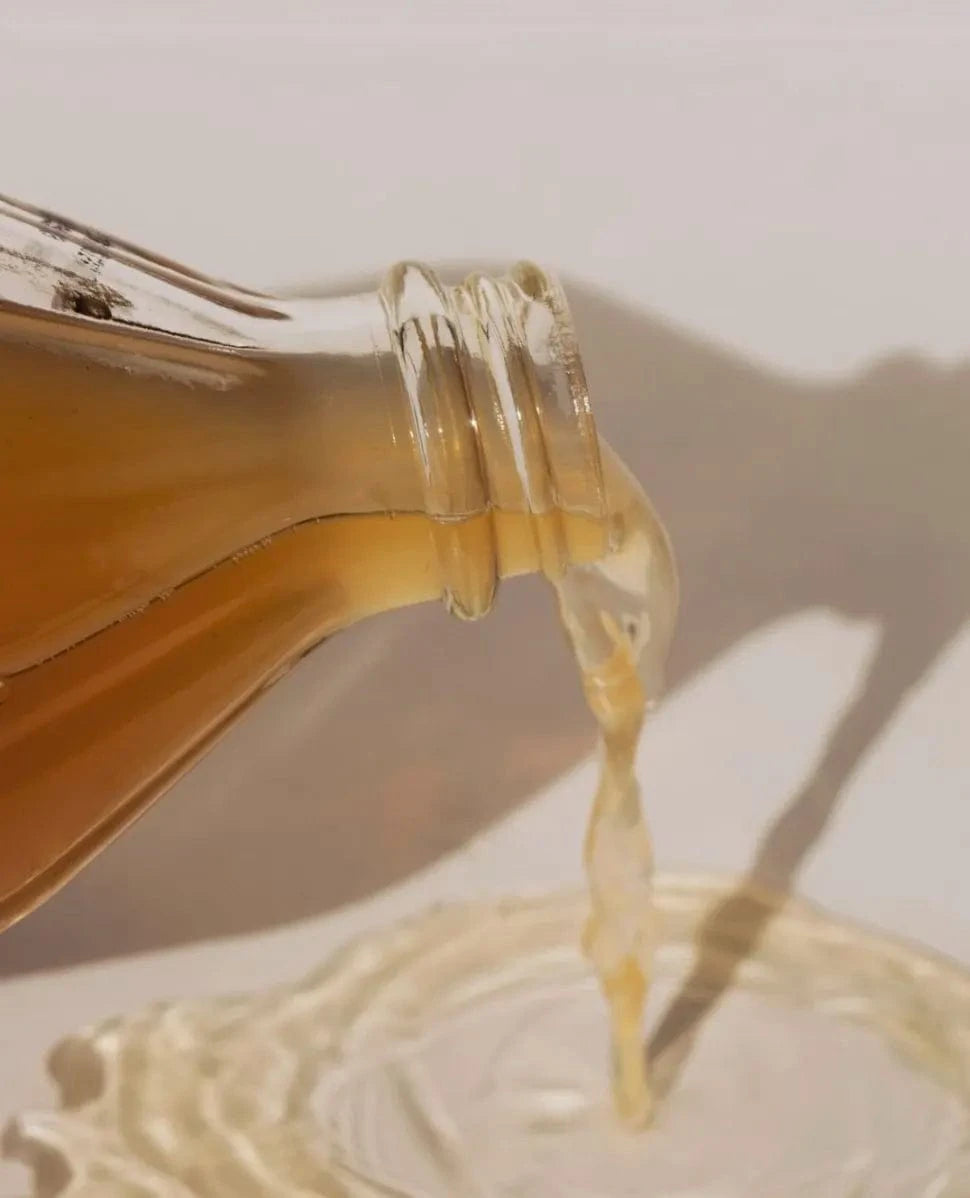 HER DIY INSPIRATION:

Coconut oil to protect. Apple cider vinegar for shine. Rosemary to soothe the scalp and promote growth. The active ingredients in many hair treatments are not only simple, but they're in your kitchen, which inspired Denno's last DIY: a mask so gentle, it can be used on any hair texture, length, or type.




BEHIND THE MASK:

Begin by creating your base. "Depending on how much hair you have, mix together a few tablespoons of slightly-warmed coconut oil then add a splash of apple cider vinegar," Denno says. (Those with an aversion to how vinegar smells may substitute with honey.) Next, mix in two drops of rosemary essential oil, or pulverize some fresh rosemary in the blender with a little carrier oil (like olive or coconut) and stir in a tablespoon.

Tip: Those with fine, color treated, or blonde hair might find this mask too heavy, so feel free to substitute half the oil with mashed banana or avocado.
To apply, rinse hair and towel dry, then massage small amounts of mask into the scalp and through your lengths until evenly coated—but not dripping—then cover with a plastic shower cap and wrap in a hot towel. Leave on for 20 minutes.

Timing this mask around when you plan to shampoo is key. Those with fine, color treated, or blonde hair will benefit from immediately shampooing and conditioning after rinsing the mask out of hair, while those with thick, damaged, or textured hair may rinse the mask clean after 20 minutes but wait to shampoo and condition until the next day.


Photos by Hanna Hillier. Written by Lexy Lebsack.
Shop bestsellers Shop all
---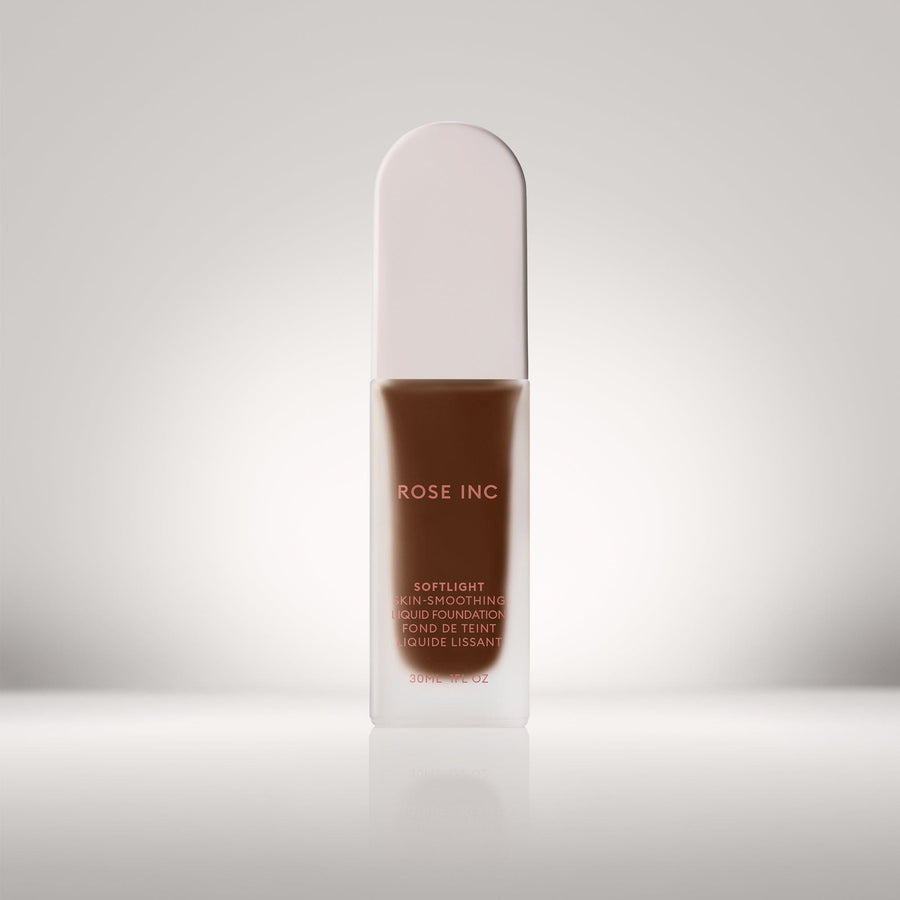 31N
Deep with Neutral Undertone
30W
Deep with Warm Red Undertone
29N
Deep with Neutral Red Undertone
28W
Deep with Warm Golden Undertone
27C
Deep with Cool Red Undertone
26N
Deep with Cool Red Undertone
25W
Deep with Warm Golden Undertone
24W
Medium-Deep with Warm Olive Undertone
23C
Medium-Deep with Cool Pink Undertone
22N
Medium-Deep with Neutral Undertone
21W
Medium-Deep with Neutral Undertone
20N
Medium-Deep with Neutral Golden Undertone
19N
Medium-Deep with Neutral Undertone
18W
Medium-Deep with Warm Golden Undertone
17C
Medium with Cool Pink Undertone
16W
Medium with Warm Olive Undertone
15N
Medium with Neutral Golden Undertone
14W
Medium with Warm Peach Undertone
13N
Medium with Neutral Undertone
12C
Medium with Cool Neutral Undertone
11W
Medium with Warm Golden Undertone
10N
Light-Medium with Neutral Olive Undertone
9W
Light-Medium with Warm Peach Undertone
8N
Light with Neutral Undertone
7C
Light with Cool Pink Undertone
6W
Light with Warm Golden Undertone
5N
Light with Neutral Undertone
4W
Light with Warm Golden Undertone
3N
Fair with Neutral Undertone
2N
Fair with Neutral Olive Undertone
1C
Fair with Cool Pink Undertone
31N
Deep with Neutral Undertone
Softlight Skin-Smoothing Liquid Foundation
Medium Coverage, brightening, balancing
Current price: $54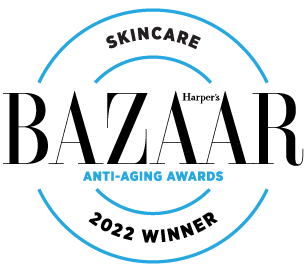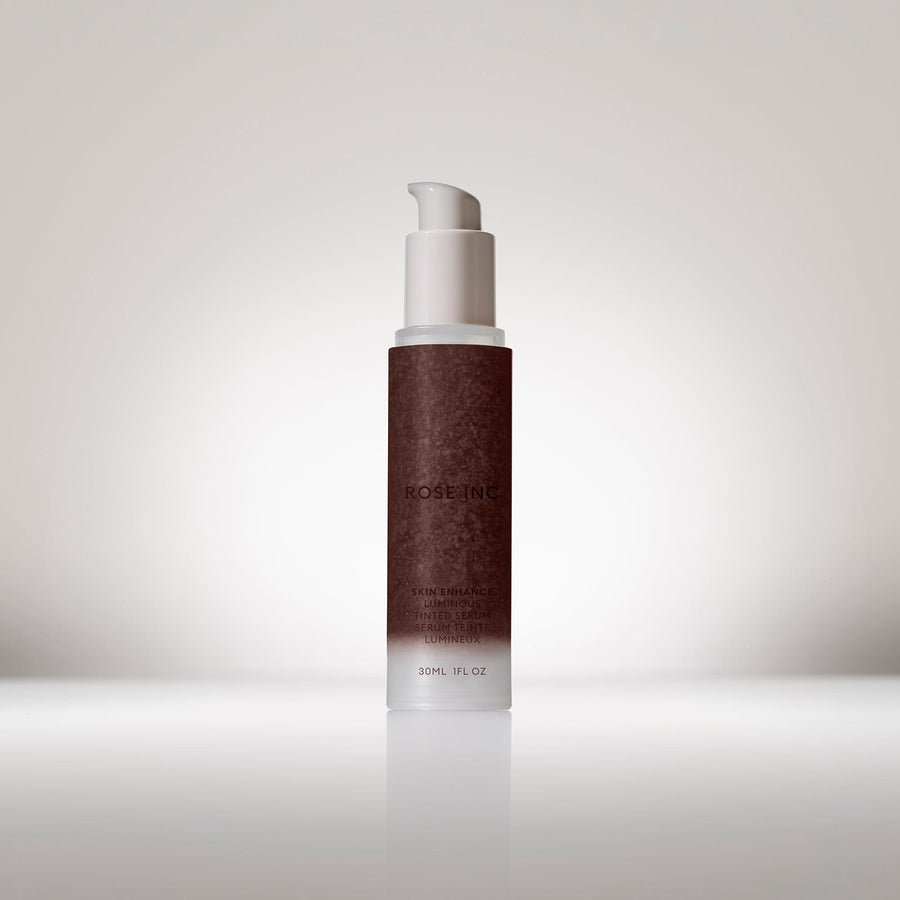 140
Very Deep Skin Tone/Red Undertone
130
Deep Skin Tone/Neutral Undertone
120
Deep Skin Tone/Red Undertone
110
Deep Skin Tone/Golden Undertone
100
Medium Deep Skin Tone/Golden Undertone
090
Medium Deep Skin Tone/Olive Undertone
080
Medium Tan Skin Tone/ Peach Undertone
070
Medium Skin Tone/Peach Undertone
060
Medium Skin Tone/ Neutral Undertone
050
Medium Skin Tone/ Pink Undertone
040
Light to Medium Skin Tone/ Neutral Undertone
030
Light Skin Tone/ Warm Golden Undertone
020
Light Skin Tone/Warm Peach Undertone
010
Fair Skin Tone/ Cool Pink Undertone
140
Very Deep Skin Tone/Red Undertone
Skin Enhance Luminous Tinted Serum
Sheer Coverage, illuminating, hydrating
Current price: $49