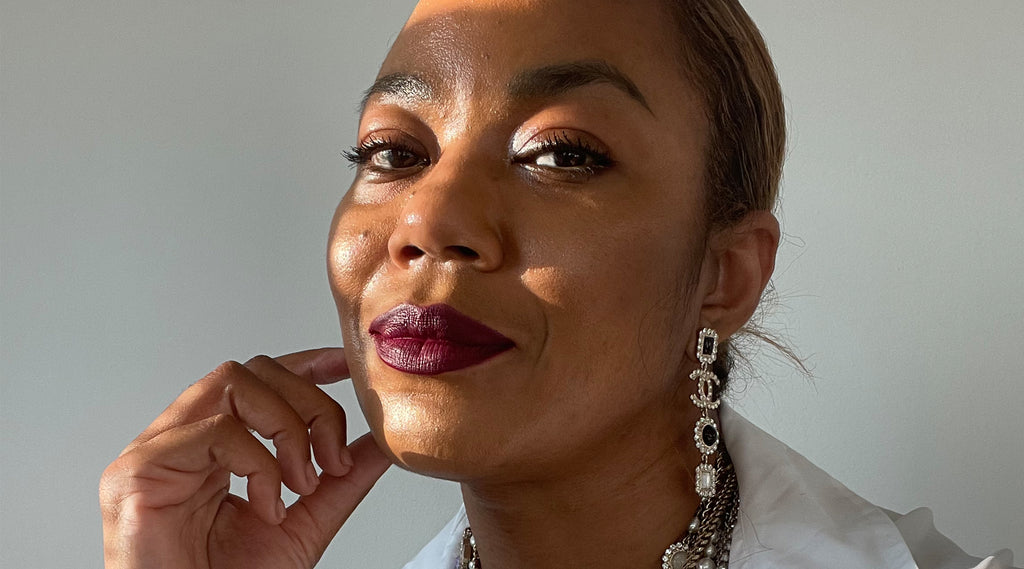 The Art of Soft Sculpting with Tasha Reiko Brown
Education
WELCOME TO THE CONSULT, YOUR VIRTUAL APPOINTMENT WITH THE WORLD'S MOST IN-DEMAND BEAUTY EXPERTS.
Makeup trends come and makeup trends go, but one cosmetic objective that's held strong for decades is adding shape and dimension to the face. Contouring—a method of dramatically defining facial features by placing complexion shades lighter and darker than the skin in the hollows and on the high points of the face—has maintained massive popularity among the Instagram and YouTube communities for years. But according to renowned celebrity makeup artist Tasha Reiko Brown, there's a way to accentuate our natural features and achieve the perfect amount of definition without layering tons of product or spending tons of time. It's called soft sculpting, and Brown thinks it's a game changer for everyday makeup.

"When you sculpt the face, you bring out the natural highlights and shadows. It's the perfect backdrop for an enhanced lift," she explains. "Soft sculpting is more refined and more elegant than the harsher contouring we have been used to. It's about diffusion and softly carving out the architecture of the face." With over two decades of industry experience and a client list packed with heavy hitters from Tracee Ellis Ross to Gabrielle Union, Lil Nas X and Alicia Keys, Brown knows a thing or two about customizing makeup to serve the individual. "It's about working with the lovely and unique features we individually have. We run into issues with makeup when we try and sculpt something that isn't there," she says. Here, Brown lays out her soft sculpting protocol.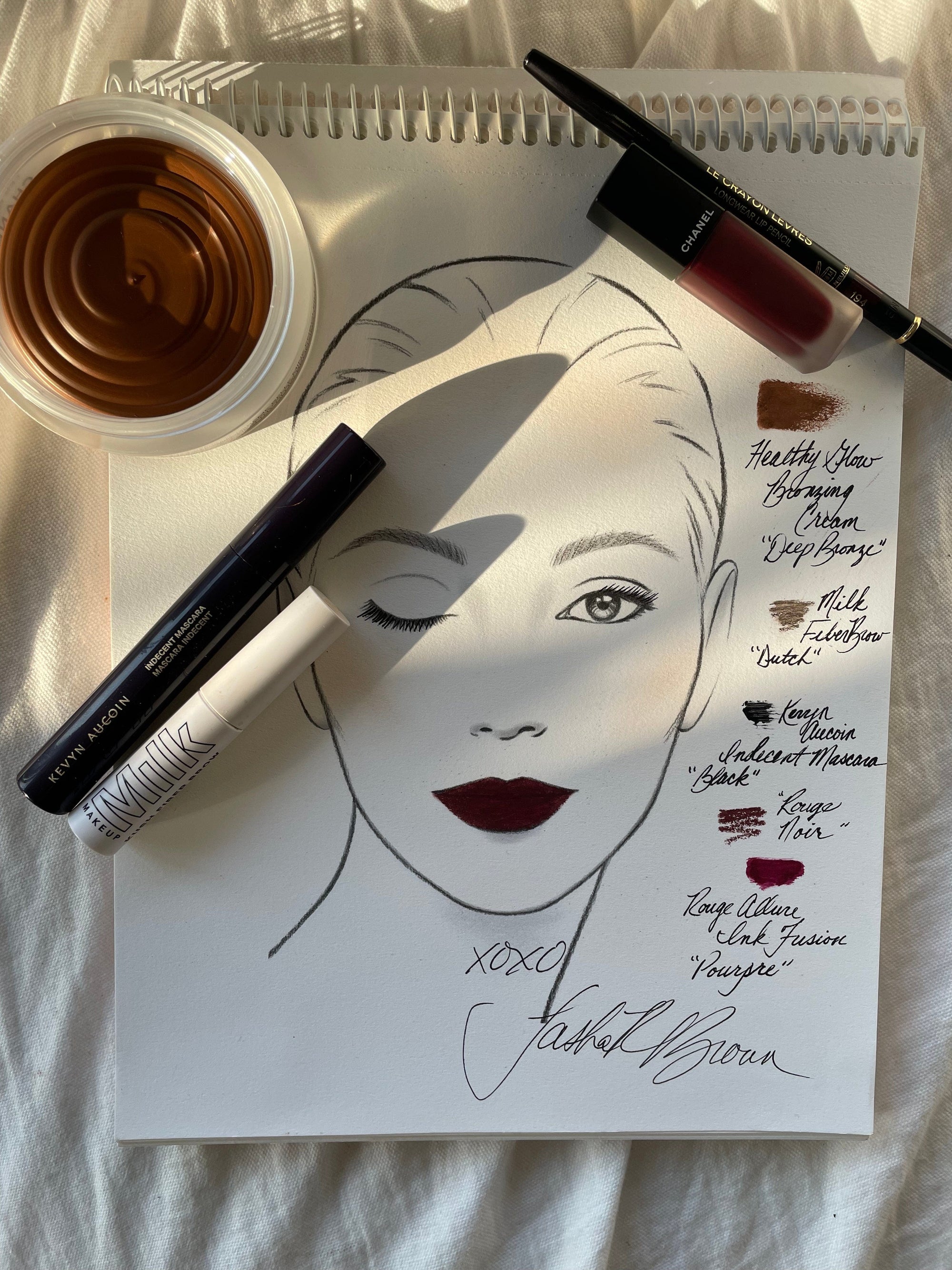 CONSIDER YOUR CANVAS
First things first: skin. "It's really important to understand your skin and don't play with it too much," Brown emphasizes. "It's all about working with the skin as opposed to making your skin work with the product." If you have an oily complexion, Brown recommends reaching for mattifying base products to give your makeup lasting power. She says this is far superior to the alternative of having to correct oiliness at the end, which could lead to piling on too much makeup.

"When it comes to soft sculpting, I always aim for the skin to appear satin in texture and you can create that by only applying the foundation where you need it. That tends to be the t-zone and the center of the face," Brown outlines. To finish, she says a light dusting of loose powder offers the most natural-looking blurring effect while slightly toning down any excess shine.
NOTE YOUR UNDERTONE
For your best results with soft sculpting, Brown says you've got to get your hands on bronzers and blushes that complement your skin tone. "I often find those with paler skin tones will work with a bronzer that is too orange or too red and in the same breath, deeper skin tones working with a bronzer that is too cold or too neutral. Soft sculpting should be warm and clean and use shades that are already found in the face," Brown notes. Not sure of your undertone? We've got you covered. Check out this fail-proof guide for identifying it.
"Soft sculpting is more refined and more elegant than the harsher contouring we have been used to. It's about diffusion and softly carving out the architecture of the face."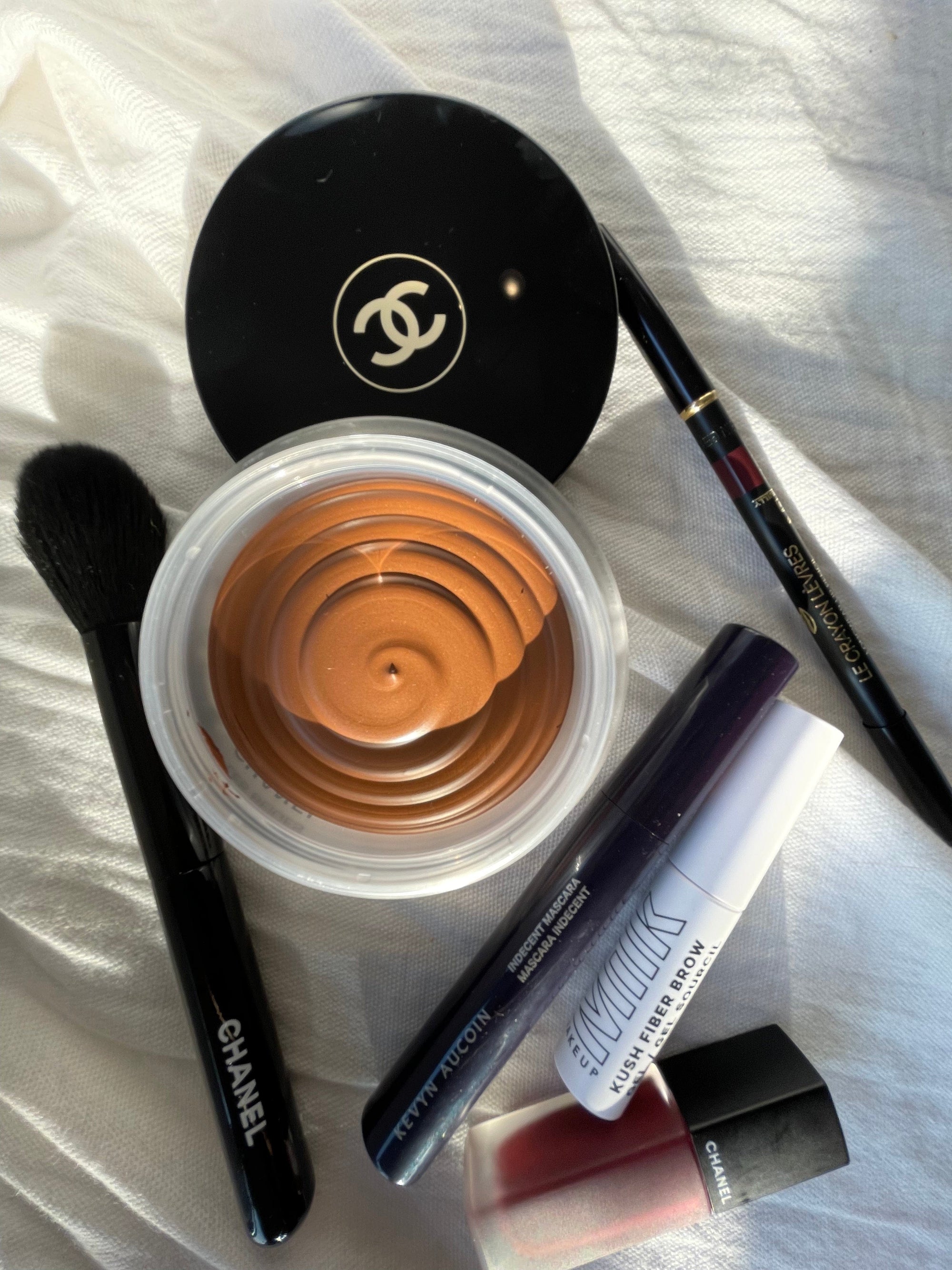 TAILOR YOUR TOOLS
Using top-tier makeup products only gets you so far if your arsenal of tools, like brushes and sponges, isn't also on point. "It's sometimes difficult for people to master the soft sculpt, but I think with the right tools, it's half the job," she says. "If you pick a soft sculpting brush that is soft and fluffy, it isn't going to deposit the bronzer or pigment in a splotchy manner. You have the extra time to buff it out and build your pigment slowly for an easy and elegant look." Brown says she reaches for a fluffy brush like the Chanel Precision Powder Brush in No. 107 when working bronzer into the skin for the perfect diffusion of warmth throughout the face.
LESS IS MORE
In a landscape where a full face of heavy makeup is the norm, our expert thinks there's something to be said for taking a step back and doing more with way less. To that end, she says to focus on factors like product placement and technique to get the soft sculpt of your dreams. "I love to take my bronzer across my forehead, underneath the cheeks, across the jawline and down the neck. It adds a depth to the skin that defines the soft sculpt. Don't go in too hard too quickly," Brown instructs. "For highlight, you want to elicit a natural glow, so I like to mix a little liquid highlight into the foundation and then press into the face. It will help to showcase the radiance of the skin."
DON'T FORGET THE EYES
"Sculpting isn't just about the face, it's also about defining the eyes," says Brown. And instead of packing on hues from your favorite eyeshadow palette, she suggests letting your mascara do the heavy lifting instead. "I like to get the definition right at the waterline as opposed to on the eyelid with shadow," she says. "For this I use a mascara—my favorite being the Chanel Inimitable Mascara —to frame around the eyes."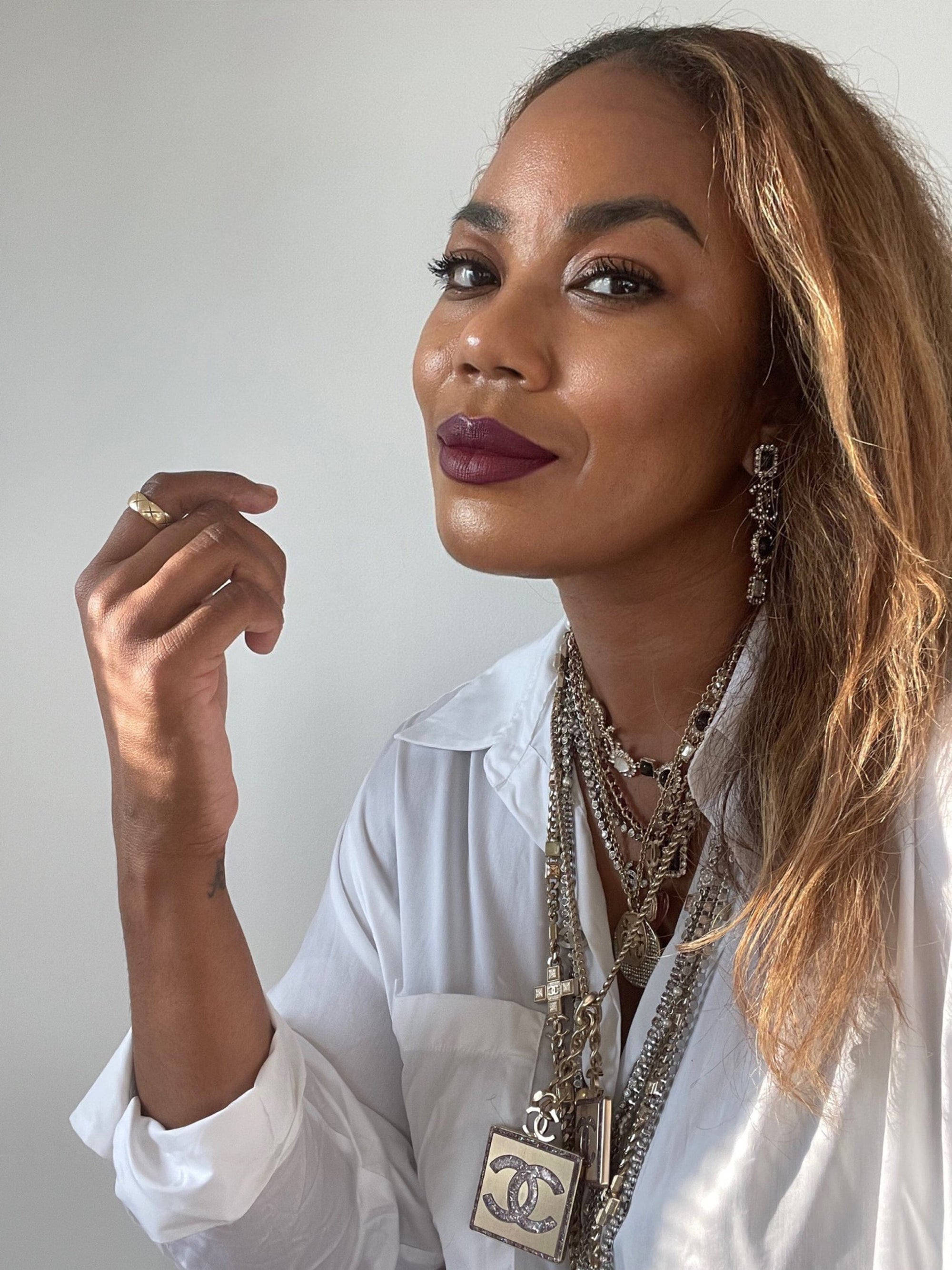 Photographed by @tashareikobrown