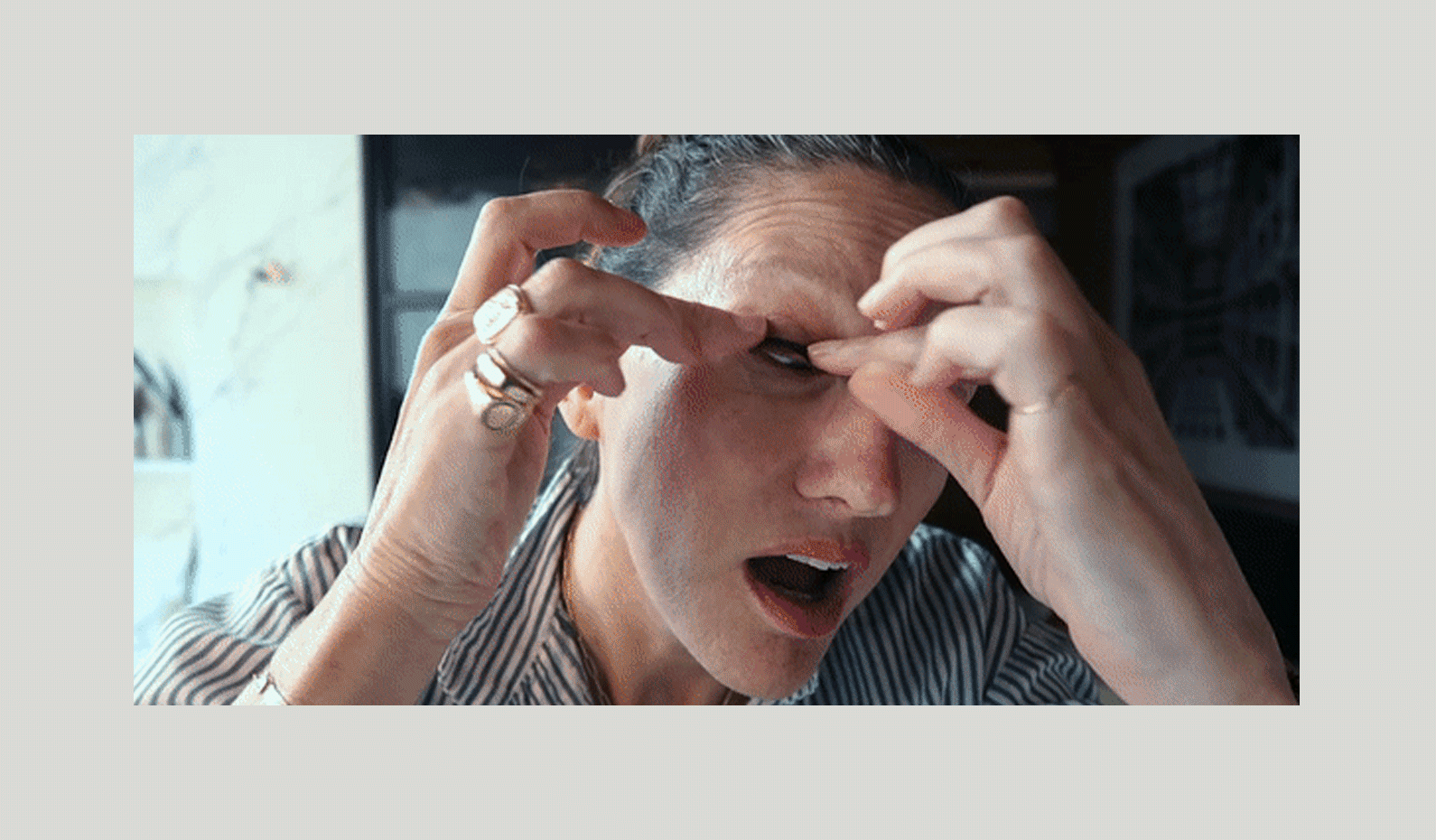 The Consult: Jenna Lyons' Secret To Faking Full Lashes
Education
WELCOME TO THE CONSULT, YOUR VIRTUAL APPOINTMENT WITH THE WORLD'S MOST IN-DEMAND BEAUTY EXPERTS.

One could argue that Jenna Lyons did more for wool sweaters and pencil skirts during her 27 year tenure at J.Crew than any designer, model, or creative director in American fashion history. So when the global chain's former president and creative director exited the company back in 2017, the fashion world waited with bated breath to see what she'd do next. What they didn't expect was a collection of false eyelashes.
"Being someone who spent a lot of time in the fashion world, I came to understand how intertwined it is to beauty," Lyons says about the inspiration for Loveseen. "There is no 'look' without hair and makeup."
While her foray into beauty was initially unexpected, close examination of the J.Crew cultural phenomenon allows the true scope of Lyons' creative vision to come into focus. To wit: How would the brand's tailored suiting and striped tees have resonated without the orange-red lipstick and bedhead synonymous with its catalogues? One might be so bold as to say that makeup artist Troi Ollivierre—Lyons' longtime collaborator and friend—was the key to making the preppy aesthetic feel youthful.
With J.Crew's gangbuster success under their belts, Lyons and Ollivierre are back together again—but this time, it's personal. "I don't have any eyelashes myself due to a genetic disorder," Lyons says, adding that when dramatic strip lashes and time-consuming eyelash extensions began trending, she started experimenting a bit more. "The styles themselves were quite dramatic and the bands were very thick," she says about the products she tried. "I realized that maybe there was something in-between—and that got me excited."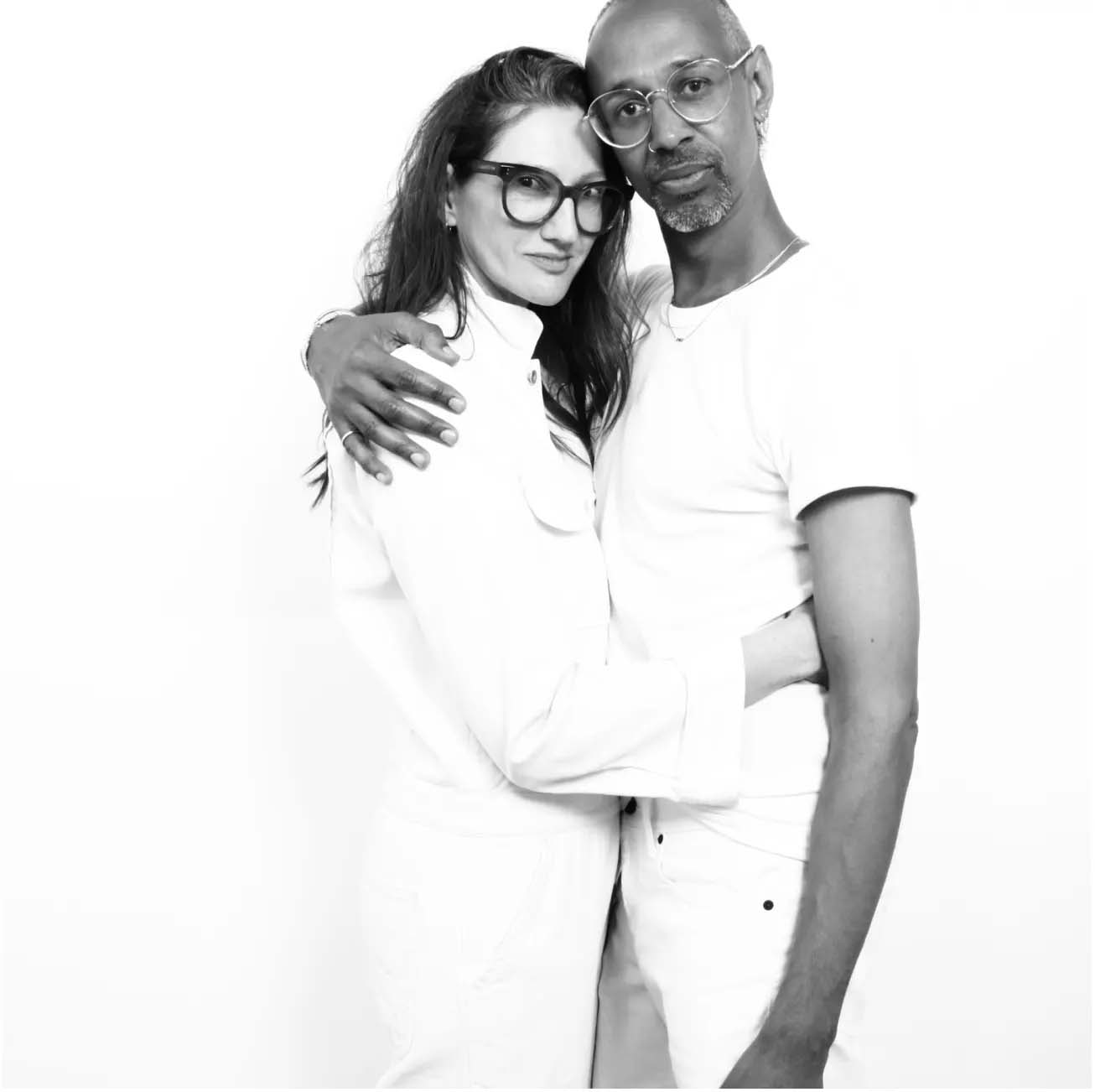 To fill the space, Lyons and Ollivierre launched Loveseen with 15 different lash styles, which Lyons affectionately refers to as natural, toned down, and appropriate for every day. The Iris in Light Brown, for example, is as wispy as natural lashes, while the Levi is designed to lightly amplify short lashes. Where most brands sell drama, Loveseen is subtle. "What we've tried to do is create something that works for every day," Lyons adds.

Like J.Crew's approachable take on everyday beauty, Loveseen need not be paired with a full face of makeup or evening dress, although they work for that, too. "Fake lashes open your eyes and give you a brighter, more lifted look," Lyons says. "Who doesn't need a little help every once in a while?"

To celebrate Lyons' new venture into beauty, Rose Inc. tapped the insider for her favorite pair and the tips and tricks she's learned to masterfully apply them.
STEP 1: SELECT
"The first step is know your lash," Lyons says, adding that her current go-to style is Cate, a delicate set with a barely-there band that comes in brown and black. "Most lashes need to be cut, but ours don't. My biggest struggle was always trying to find out how and where to cut them...it saves a ton of emotional gymnastics."
STEP 2: CURL
If you have lashes, now's the time to curl them, Lyons says. This creates a more streamlined look that allows your lashes to seamlessly blend with the falsies.
'' YOU DON'T HAVE TO GET IT RIGHT ON THE FIRST TRY! ''
STEP 3: GLUE
Using your favorite glue—Lyons recommends Duo Clear Brush-On Adhesive—apply a thin line at the base of your falsies. "Let the glue get tacky; 30 seconds should do the trick," she says. "It is way more challenging to put the lash on when the glue is slippery. When it's tacky, the first time you stick them on, they stay."
STEP 4: APPLY
While it might seem logical to start at one end of the eye, Lyons suggests otherwise. "Going in at the center is what I found to be the most foolproof approach," she says. One can carefully execute this step using a pair of tweezers until Loveseen's forthcoming application tool is released. "This is another reason why we developed the tool, which allows you to come in directly at the center and still be able to see your eye," she says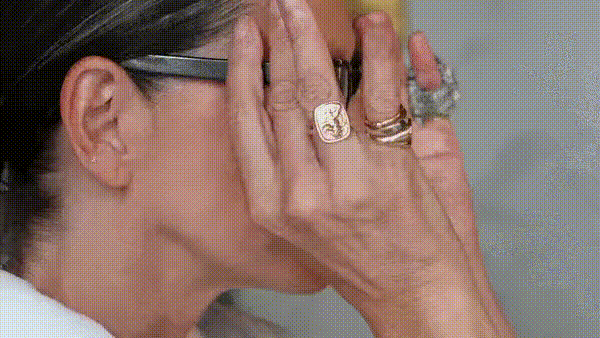 STEP 5: PERSIST

"Do not get discouraged," Lyons says. "You don't have to get it right on the first try! I sometimes have to realign one or both eyes." She says that you know you have it right when you don't know it's there: "If you're constantly feeling it, it's not right."
Shop bestsellers Shop all
---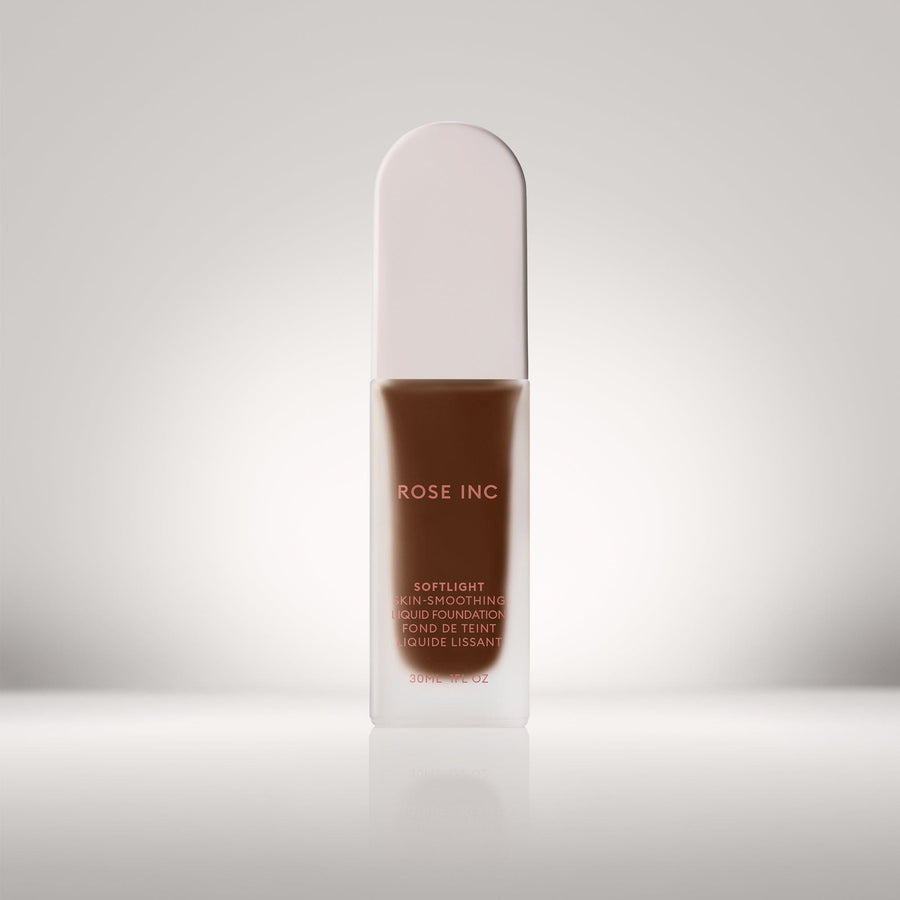 31N
Deep with Neutral Undertone
30W
Deep with Warm Red Undertone
29N
Deep with Neutral Red Undertone
28W
Deep with Warm Golden Undertone
27C
Deep with Cool Red Undertone
26N
Deep with Cool Red Undertone
25W
Deep with Warm Golden Undertone
24W
Medium-Deep with Warm Olive Undertone
23C
Medium-Deep with Cool Pink Undertone
22N
Medium-Deep with Neutral Undertone
21W
Medium-Deep with Neutral Undertone
20N
Medium-Deep with Neutral Golden Undertone
19N
Medium-Deep with Neutral Undertone
18W
Medium-Deep with Warm Golden Undertone
17C
Medium with Cool Pink Undertone
16W
Medium with Warm Olive Undertone
15N
Medium with Neutral Golden Undertone
14W
Medium with Warm Peach Undertone
13N
Medium with Neutral Undertone
12C
Medium with Cool Neutral Undertone
11W
Medium with Warm Golden Undertone
10N
Light-Medium with Neutral Olive Undertone
9W
Light-Medium with Warm Peach Undertone
8N
Light with Neutral Undertone
7C
Light with Cool Pink Undertone
6W
Light with Warm Golden Undertone
5N
Light with Neutral Undertone
4W
Light with Warm Golden Undertone
3N
Fair with Neutral Undertone
2N
Fair with Neutral Olive Undertone
1C
Fair with Cool Pink Undertone
31N
Deep with Neutral Undertone
Softlight Skin-Smoothing Liquid Foundation
Medium Coverage, brightening, balancing
Current price: $54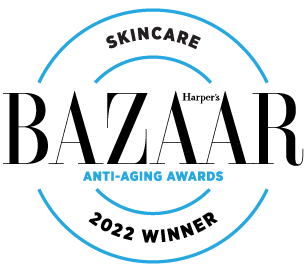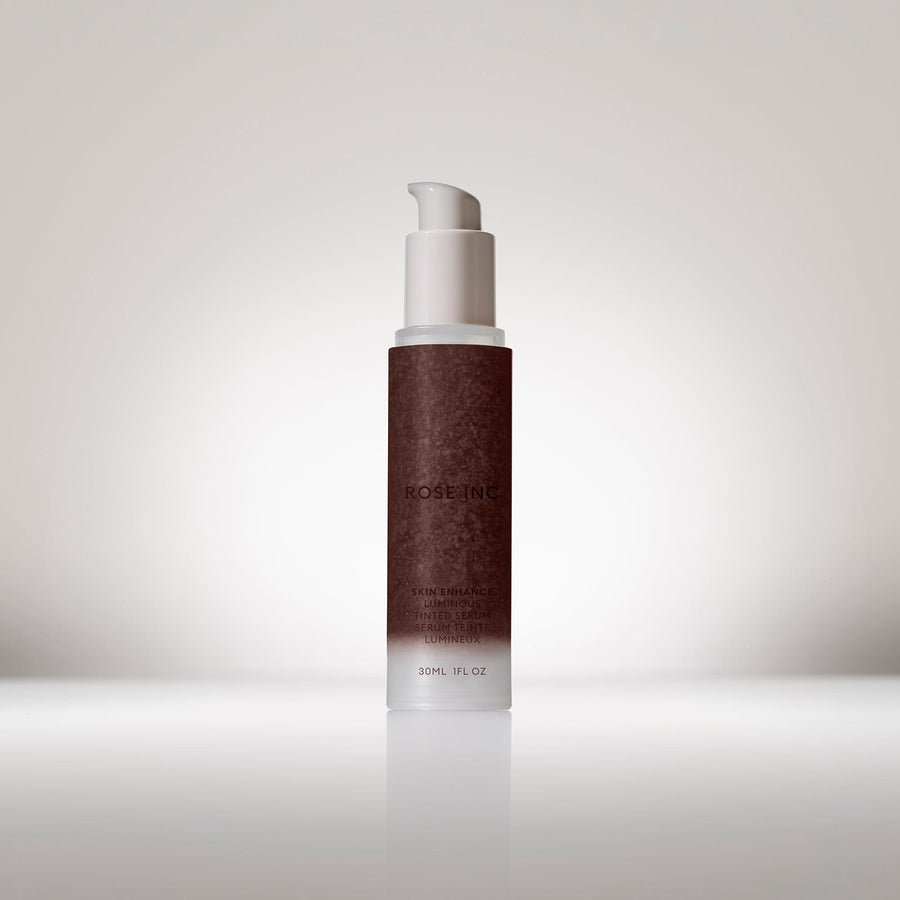 140
Very Deep Skin Tone/Red Undertone
130
Deep Skin Tone/Neutral Undertone
120
Deep Skin Tone/Red Undertone
110
Deep Skin Tone/Golden Undertone
100
Medium Deep Skin Tone/Golden Undertone
090
Medium Deep Skin Tone/Olive Undertone
080
Medium Tan Skin Tone/ Peach Undertone
070
Medium Skin Tone/Peach Undertone
060
Medium Skin Tone/ Neutral Undertone
050
Medium Skin Tone/ Pink Undertone
040
Light to Medium Skin Tone/ Neutral Undertone
030
Light Skin Tone/ Warm Golden Undertone
020
Light Skin Tone/Warm Peach Undertone
010
Fair Skin Tone/ Cool Pink Undertone
140
Very Deep Skin Tone/Red Undertone
Skin Enhance Luminous Tinted Serum
Sheer Coverage, illuminating, hydrating
Current price: $49