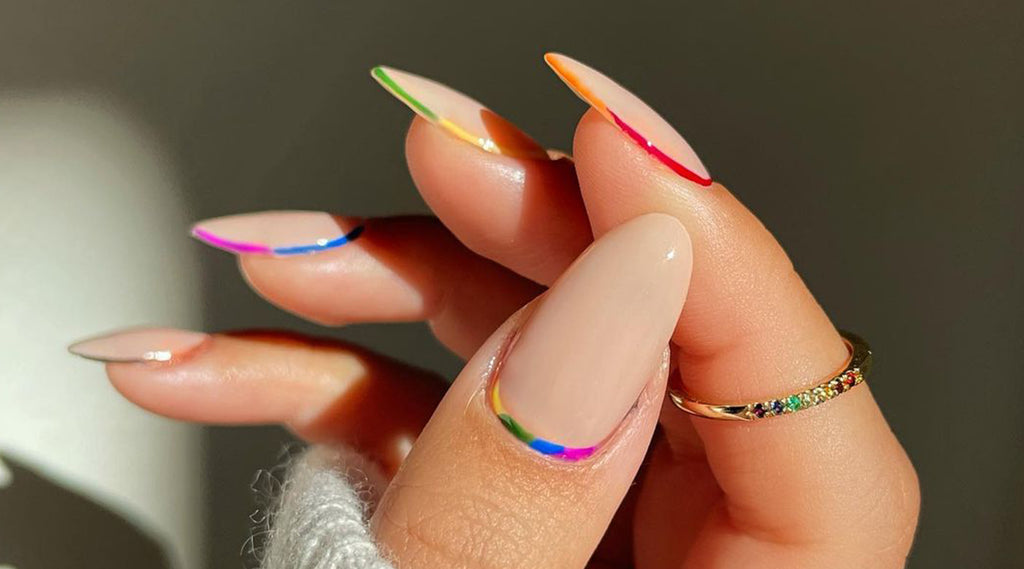 Chic & Colorful Nail Art Courtesy of Celebrity Manicurist Amy Le
Education
Welcome to The Consult, your virtual appointment with the world's most in-demand beauty experts.
With more than a quarter million followers on Instagram, editorial and DIY nail art aficionado Amy Le has become something of an anomaly. Pre-pandemic, her following was a modest 30,000 — nothing to scoff at, but certainly not the accredited fame she has garnered over the last year and a half. Le got her start working in neighborhood nail salons and gained notoriety in the L.A. nail world thanks to the looks she created on herself for Instagram —plus reposts from clients like Amelie Zilber, Nastia Liukin, and Brittany Xavier. Now, she's one of the most in-demand nail artists in the city, working with brands and publications like Revolve and Allure. Today Le is sharing three inspiring looks to bring to your local salon, her favorite simple nail art recommendations to DIY, and her top nail care tips and products with Rose Inc.
Salon Inspiration

Not for the DIY novice, these are the looks best suited for a salon visit with your favorite local artist.
Amy's "Happy Mani"
Even if you only use one color on each hand, having different designs on each nail keeps it interesting and shows off a bit of your personality, Le says.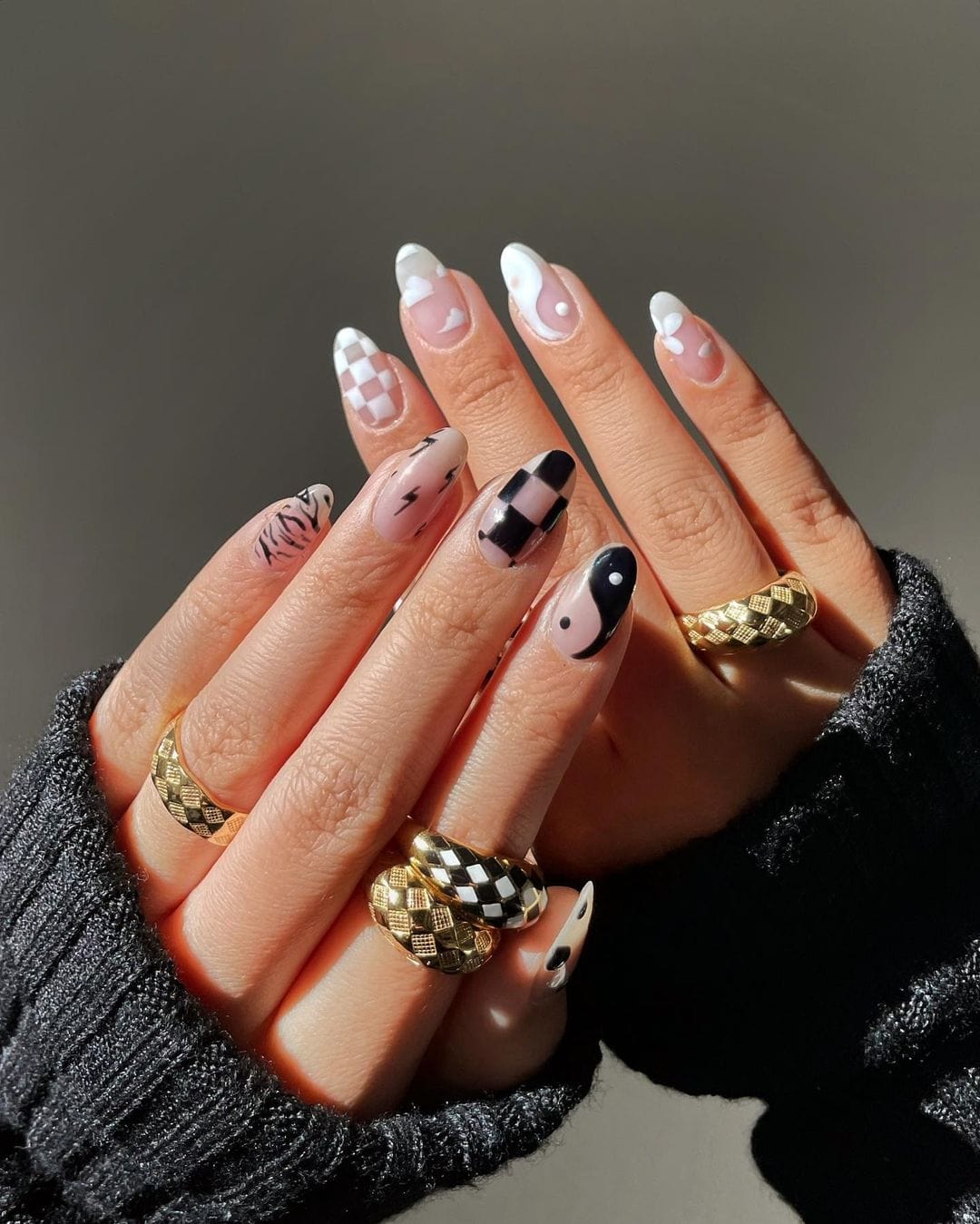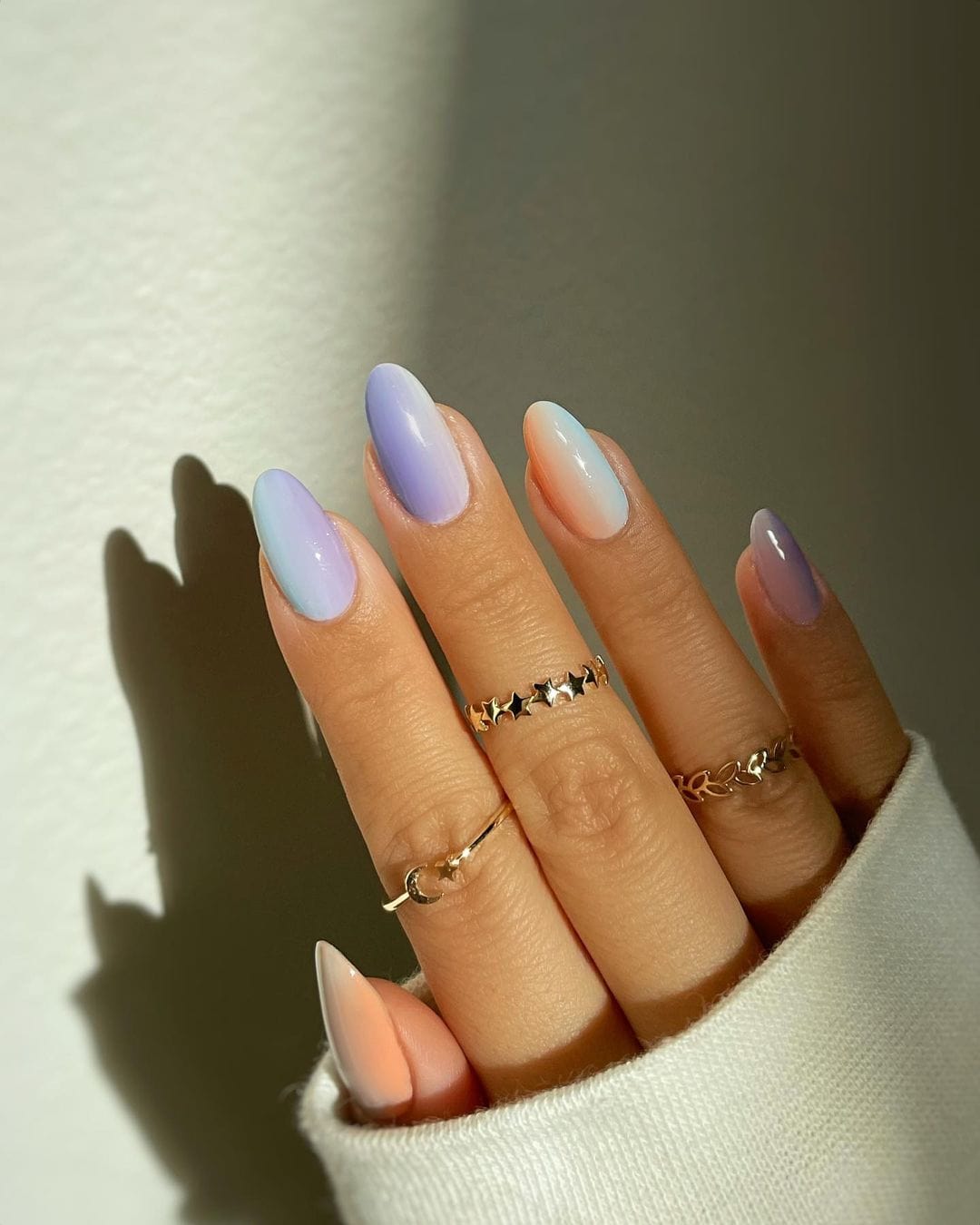 Ombré Nails
A classic look that never goes out of style. Amy notes that vertical ombré nails are much easier to achieve than the horizontal ones, and are a welcome variation to the traditional version
The Grid Mani
"These are simple and chic, but you may need a professional to get those crisp lines," Amy says. Adorn them with gold leaf, gemstones, or decals to add a little spice, or you can even fill in some of the squares for a checkerboard look.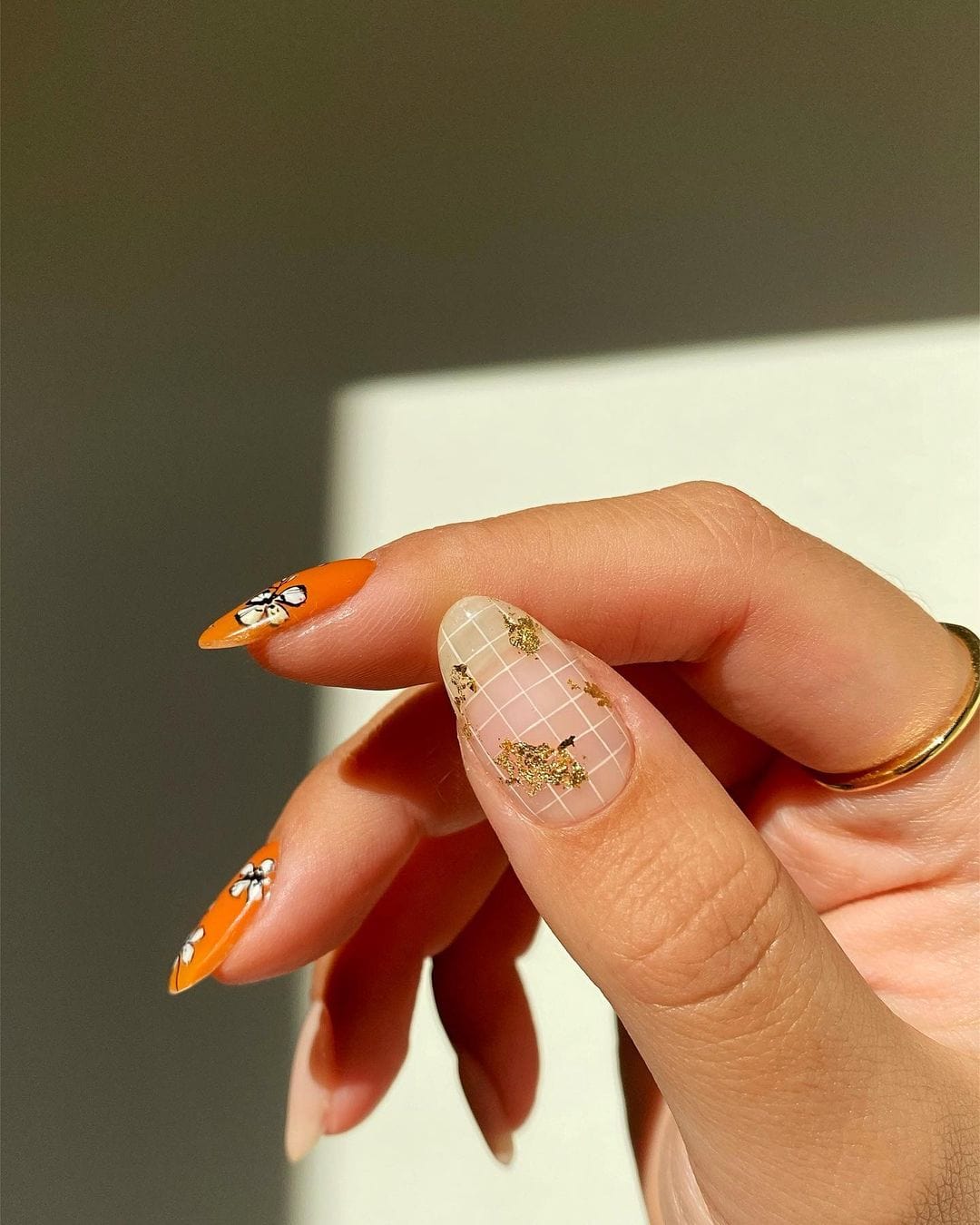 "You really can't mess this up."
DIY Inspiration

Le selected these simple designs for those with a few products, some basic tools, and the desire to craft something beautiful at home.
Negative Space
No tools, no problem. "No nail art brushes necessary!" Le says. These negative-space swoops are truly foolproof because you can shape them however you want, just start with your lighter color to ensure each coat of color dries so the second color goes on smoothly.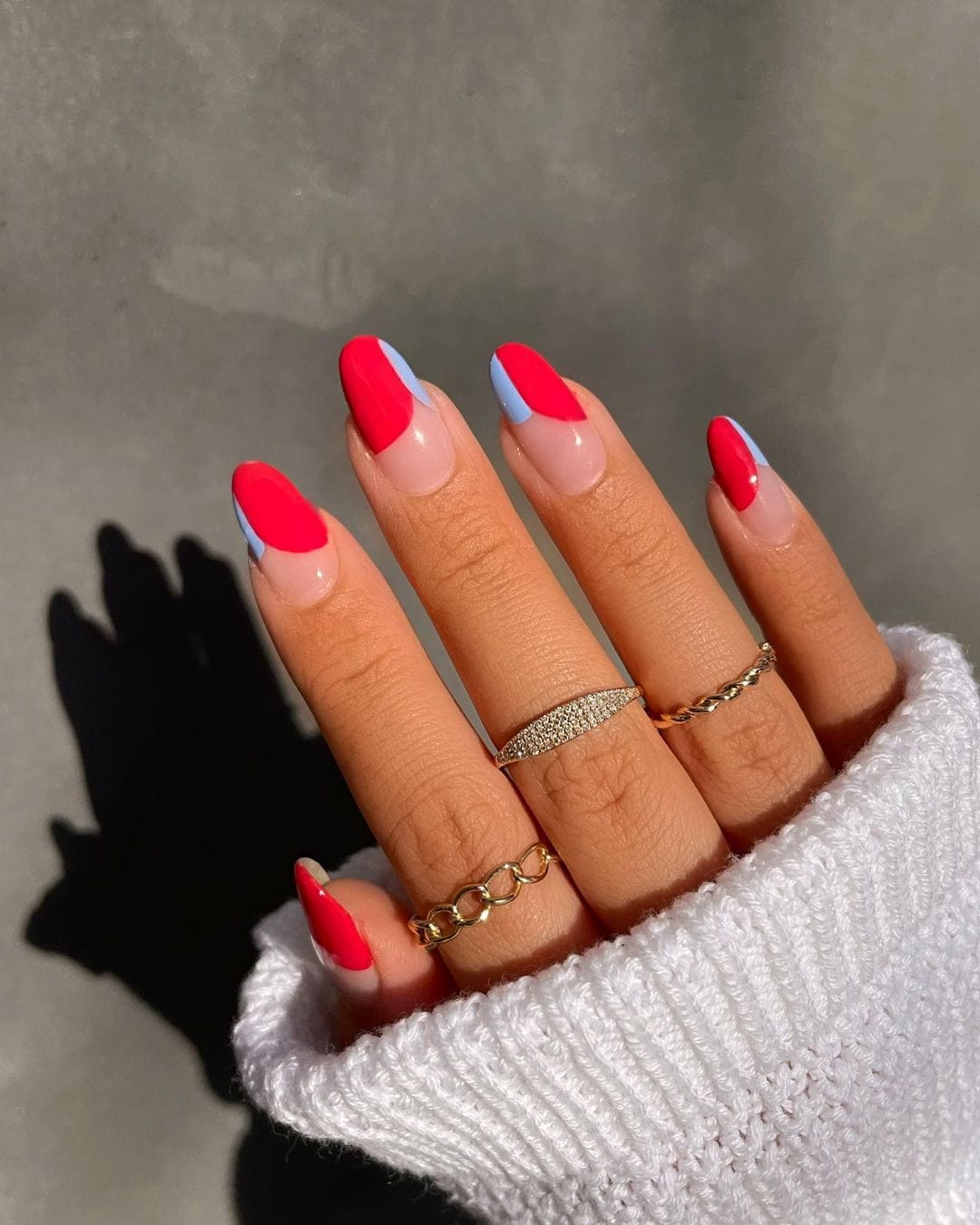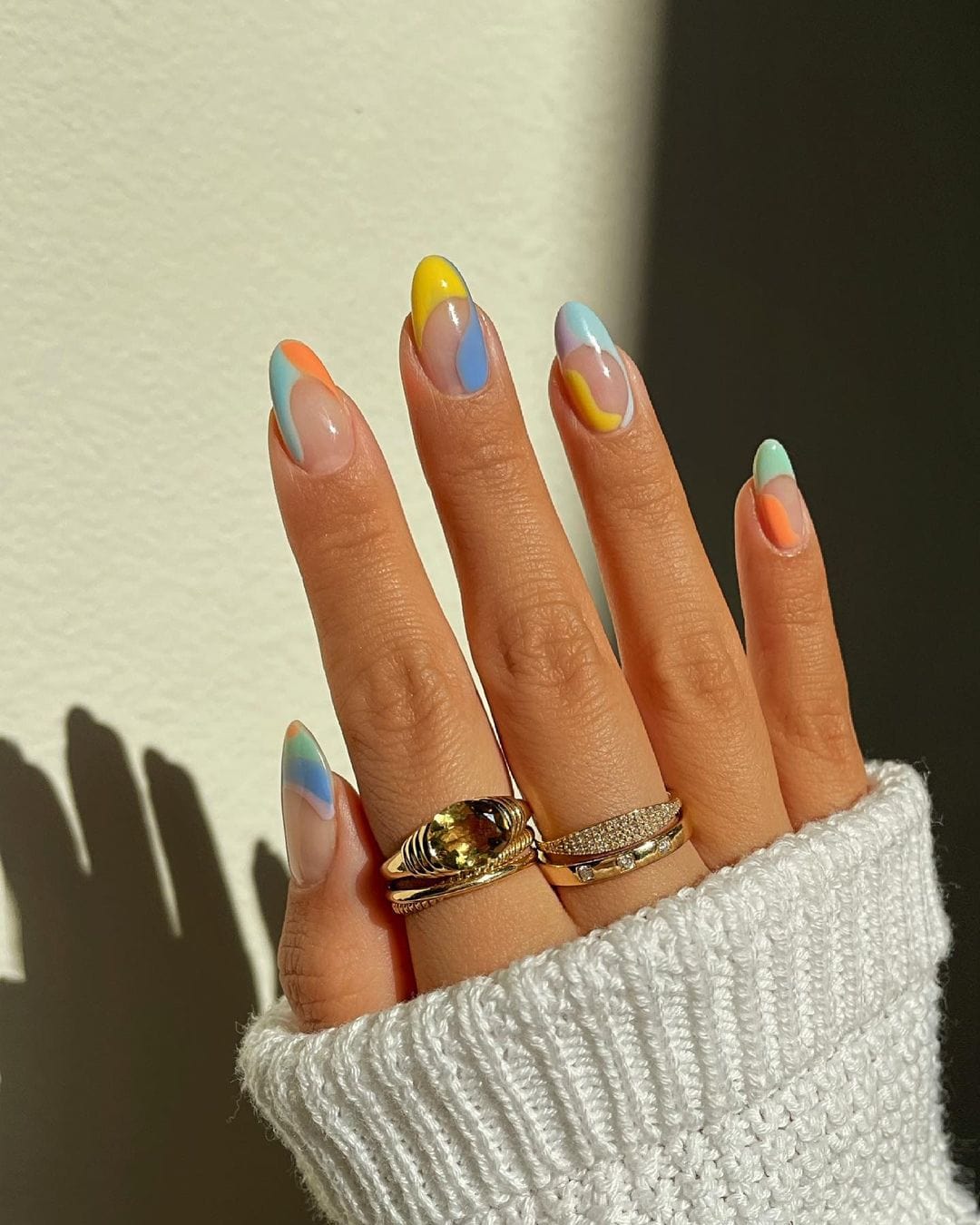 Abstract Art
Those with a pack of brushes can level up with this look. "Pick as many colors as you want and fill in random sections on your nails," she says. "You really can't mess this up."
"I wake up with baby hands every time!"
Amy's Tips To Extend Your Manicure
Once you've made a trip to the salon — or tried your hand at recreating Le's trend picks at home — you're going to want to do your best to care for your nails and hands to prolong the life of your manicure. Here are Le's top tips for strong, healthy nails.
1. "Healthy nails start from within," says Amy, recommending that those who are able to add a biotin supplement to their wellness routine, should.
2. Cuticle oil and hand cream are an absolute must. "Especially right now, with all the excessive hand sanitizer and hand washing, your nails and hands are getting dried out due to the high alcohol levels," she says. "If your hands aren't properly moisturized, you will notice your nails are more prone to chipping and breaking, and hangnails will occur more often."
Her favorite scented cuticle oil is
Essie Apricot Cuticle Oil
and her favorite unscented cuticle oil is
CND Solar Oil
, which contains jojoba oil and mimics the oils found on your skin, so it absorbs quickly. She's partial to the
Summer Fridays Jet Lag Mask
for her hand cream. "I cannot sleep without it," Amy raves. "It's the last step of my night routine — I massage it all over my face and use the excess for my hands before bed. I wake up with baby hands every time!"
3. The less your nails are in water, the better. "I'm sure you notice that soft and bendy feel after you finish a sink full of dishes or after a long bubble bath," Le says. "Your nail bed is like a sponge. [They're] porous and absorb water, which weakens your nails." She recommends opting for gloves when cleaning or doing the dishes and avoid soaking your nails at the salon, which will help to keep your paint job fresher, longer.
Photographed by Amy Le.