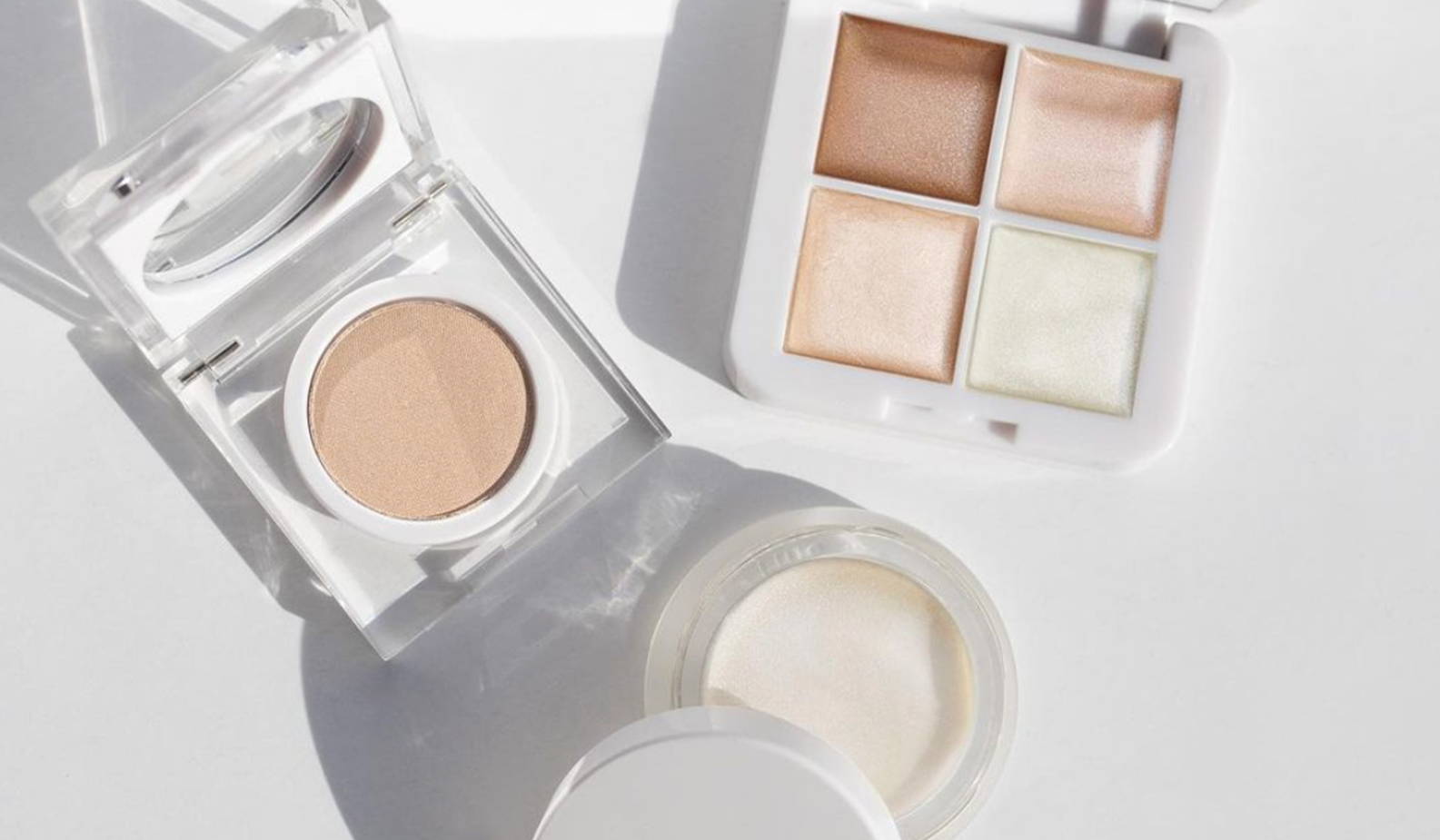 02 / 17
EDUCATION
Uncovered: The Truth About Organic Beauty Products
When does being organic matter for beauty products? Rose Inc. investigates.
Pick just about any labeling claim in beauty—from clean to carbon neutral to cruelty-free—and you'll find a term that's more defined by marketing trends than a regulatory or industry standard. Among them is the moniker "organic", which may seem like a shoo-in for good-for-you beauty, but is fraught with its own labyrinth of truths and half-truths. "The biggest misnomer that consumers may have regarding organic beauty and personal care is that it's a regulated market," says Sara Risley, associate managing director at NSF International, one of the largest third-party certifiers of organic personal care products. "Unfortunately, that isn't the case."
The truth is, not all products labeled "organic" are equally as pesticide-free—but that doesn't slow the organic personal care industry, which was estimated at $13.3 billion USD in 2018 and is projected to reach upwards of $25 billion by 2025, according to Grand View Research. Luckily, unlike other buzzy terms used to market beauty products, the "organic" claim is somewhat easier to authenticate, thanks to some U.S. regulatory oversight and global third-party certifications. So how does one navigate the growing world of organic beauty products? Rose Inc. investigates.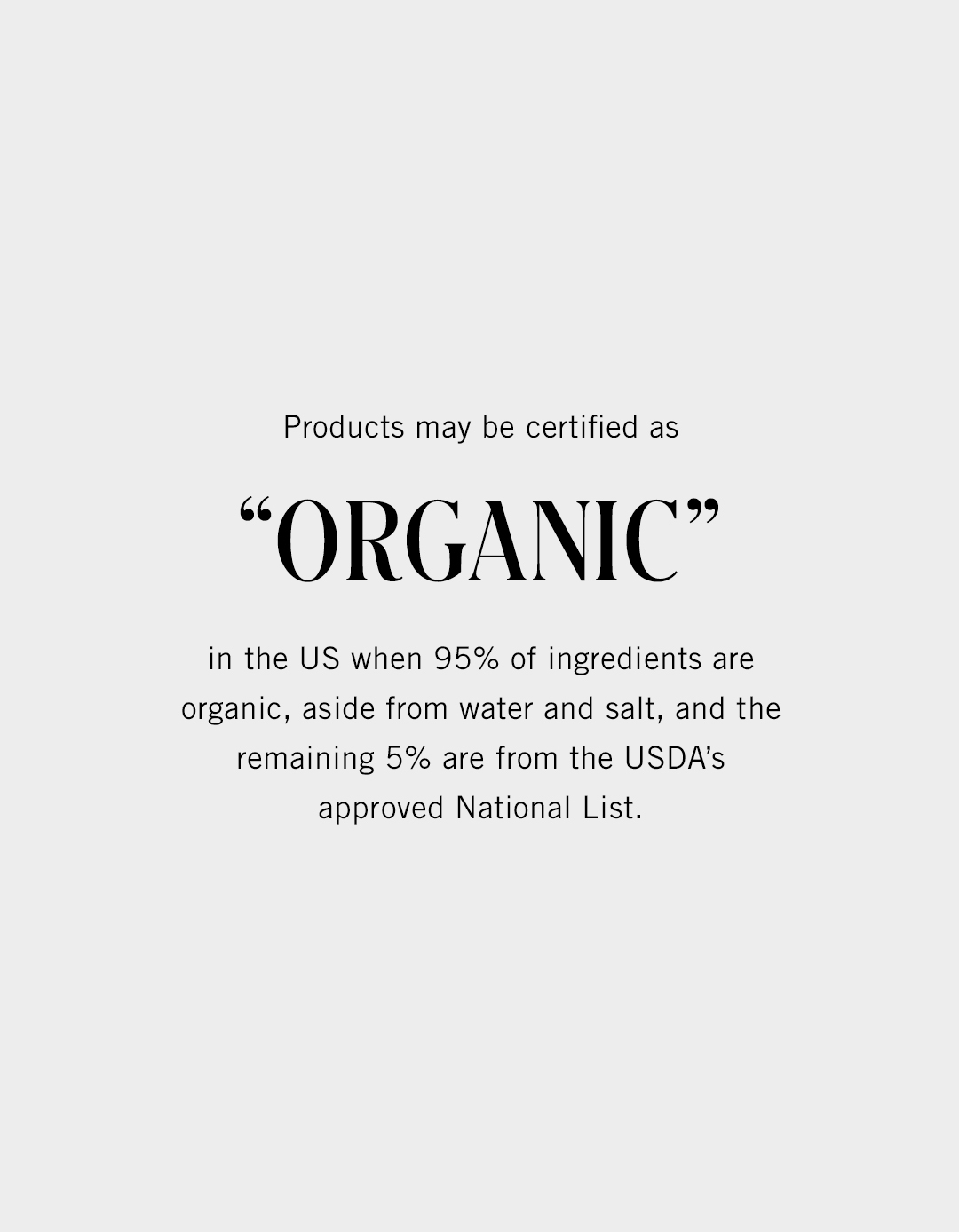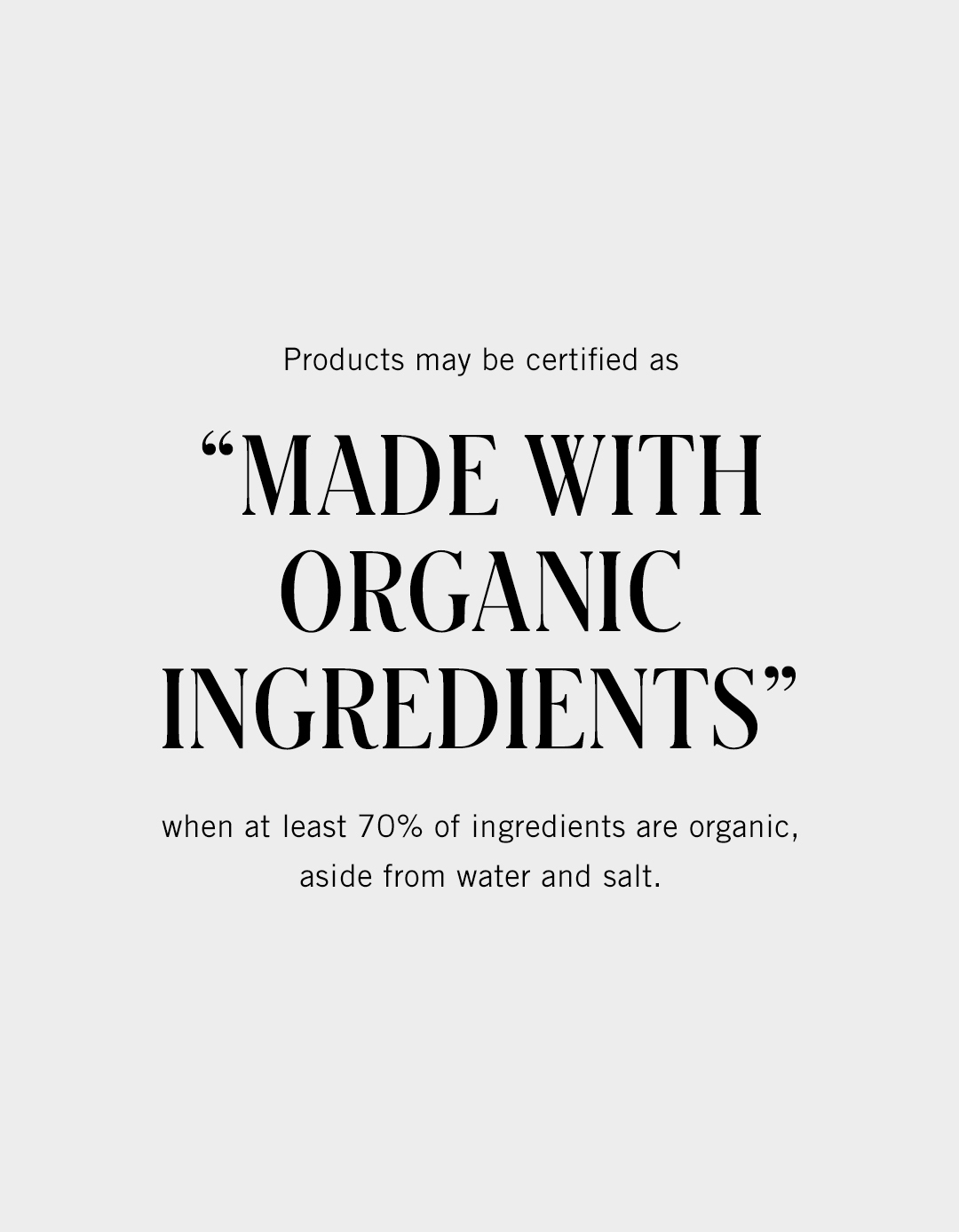 What Does "Organic Beauty" Really Mean?
Through its National Organic Program (NOP), the U.S. Department of Agriculture (USDA) regulates the term "organic" as it applies to agricultural products, which can include ingredients used in beauty products, such as plant extracts, oils, butters, and more. This means that some beauty products can become USDA-certified if they contain agricultural ingredients that meet the USDA/NOP standards for organic production, handling, processing, and labeling—and have been certified as such by a USDA-accredited organic certifying agent.
Under this umbrella, products may be certified as "100% Organic" when only organic ingredients, aside from water and salt, are used; "organic" when 95% of ingredients, aside from water and salt, are organically produced and remaining ingredients are from an approved USDA National List; or "made with organic ingredients" when at least 70% of ingredients are organically produced, aside from water and salt.
Still, only products certified as "100% Organic" or "Organic" will feature the USDA organic seal and certifying agent's name and address on the packaging. Products labeled as "made with organic ingredients" won't feature either.
The Organic Beauty Catch
While the above parameters seem pretty straightforward, there's a regulatory gap that leaves a back door wide open for greenwashing. The enforcement of false claims is rare and can require three government bodies to coordinate—the USD, FDA, and Federal Trade Commission—like they did in a 2019 case against a company formerly called Truly Organic that was forced to pay $1.76 million to settle Commission allegations.
This is why nongovernmental third-party certifiers have stepped in to help fill the gap for confused shoppers. In the U.S., NSF International certifies personal care products using transparent standards to ensure at least 70% or more organic content, no GMOs or petrochemicals, and specific ingredient labeling and manufacturing standards. These standards—called USDA NOP and NSF/ANSI 305—are widely accepted in North America, whilst COSMOS and Natrue are the most popular in Europe, says Amarjit Sahota, president and founder of Ecovia Intelligence, a research firm that focuses on global ethical product industries, including the cosmetics ingredient industry.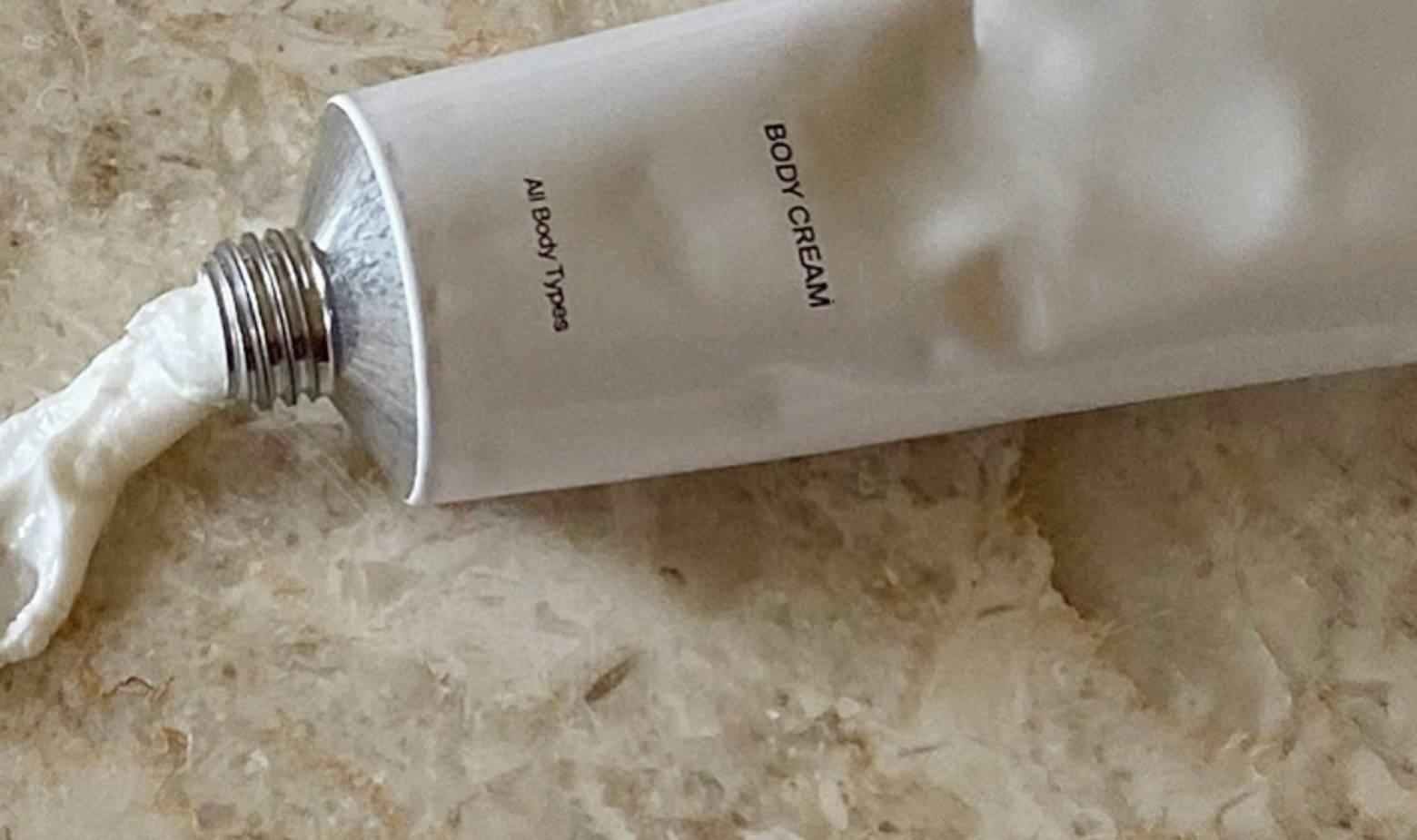 Some early research indicates that pesticide-free crops may result in more nutrient-rich ingredients…
So Is Organic Beauty Really Better for You?
With research that shows environmental benefits of organic farming, it's easy to assume what's good for the planet is also better for our skin. Some early research indicates that pesticide-free crops may result in more nutrient-rich ingredients, but as Sahota points out, we're lacking a comprehensive, "science-based study showing organic personal care products are better for human health or are safer and healthier than conventional products."
Still, many advocates and respected authorities in the beauty industry mention a myriad of studies and a wealth of anecdotal evidence that cultivates a simple growing belief: It's best to avoid unnecessary, under-studied ingredients like some preservatives, petrochemicals, and genetically-modified crops. After all, we do know topical products reach the bloodstream and what constitutes a safe exposure limit for humans to everyday chemicals is widely debated.
It's a growing movement: A recent study done by Ecovia Intelligence says that the U.S. has the largest market for natural and organic personal care products in the world, says Sahota.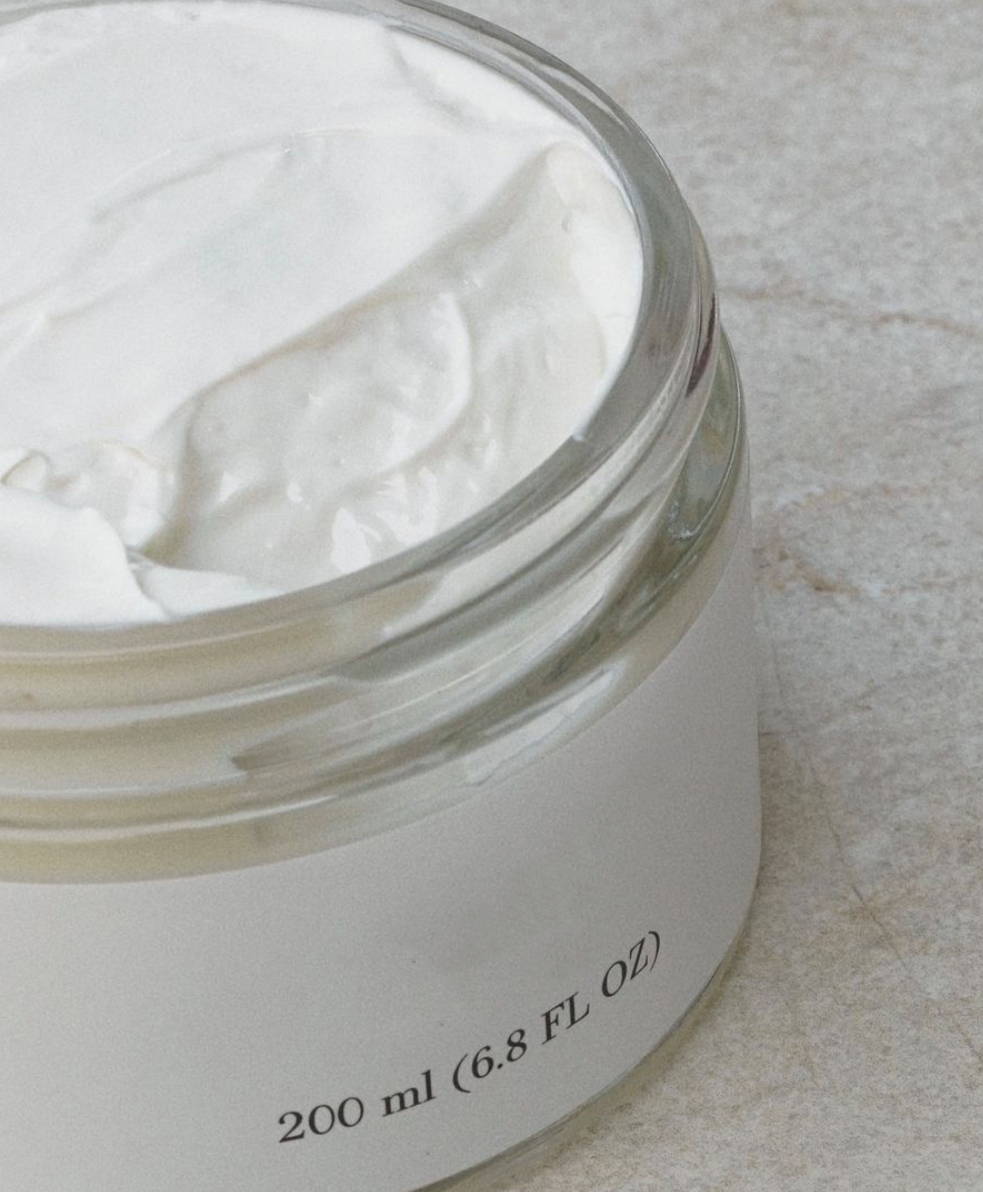 Organic Sans Certification
Achieving an organic certification can be costly for a brand, which is why some brands have focused their resources more on building trust through transparency. "A major trend is that many natural brands are using organic ingredients in their product formulations; they include Aveda, Desert Essence, and EO Products," says Sahota. "They may not be having certified organic personal care products, however they are increasingly using organic ingredients."
Take skin-care brand Retrouvé for example. The company uses avocado oil from fruit grown on the founders ranch in accordance with a closed-loop permaculture practice that suprases organic benchmarks to incorporate organic farming, agroforestry, sustainable development, and applied ecology—but you won't find an organic certification logo on its products. "We have not yet had the time to seek organic certification," says co-founder Jami Morse Heidegger. "For now we are focused on increasing the selection of ingredients that we grow for use in our formulations."
Whether authenticated or not, expect to see more choices when shopping for organic beauty products. "In the last year, we've seen a 10-20% increase in interest from beauty brands inquiring about certification," says Risley. "Now more than ever, consumers want clean beauty products made with natural, toxin-free ingredients they recognize."