05 / 09
INTERVIEWS
Beauty Editor Hannah Baxter on Feel-Good Sunscreen & Face Massage
Everybody has a story about beauty. In Rose Inc.'s The Profile, some of the world's most intriguing people share theirs. In this intimate interview series, we get (virtually) up close and personal to explore their definitions of beauty and path to self-confidence. Featuring imagery shot through their own lens, The Profile presents these compelling personalities in a new light—one that illuminates their own journey, dreams, and desires while highlighting their unique relationship with beauty.
Think beauty is about what you look like? Hannah Baxter wants you to think again. The longtime beauty editor isn't focused on what's pretty; she sees beauty as an inside job that celebrates self-expression. That means geeking out about finding the facialist who can sculpt jawlines through dynamic massage, test driving novel product offerings, and eloquently explaining why contour is more than makeup to digital readers. "Not having to answer to anyone when it comes to your makeup is really, really important," she says.
But as passionate as she is about the freedom that beauty can bring, Baxter ultimately advocates for something that surpasses aesthetics: The recognition of beauty as an expression of self-love. Ahead, we talk to the Brooklyn-based writer—who cut her teeth at Bust, held the editor title at Coveteur for nearly half a decade, and is currently found at The Zoe Report—about navigating the ballooning beauty landscape, why makeup should be fun, and the crazy manicure trick she never thought would work.
RI:
The beauty space has become extremely crowded in the past few years. What advice would you give to better navigate shopping for great products?
HB:
I think it's an exciting time. There's a lot of stuff to sort through and hopefully that's where beauty editors help guide you through. But I also think you should feel very empowered as the consumer, because brands are crawling over themselves trying to get your attention, so you hold a lot of power. Talk with your dollar, because brands are paying attention to what people are talking about and are interested in. Beauty trends start with the consumer, not the other way around.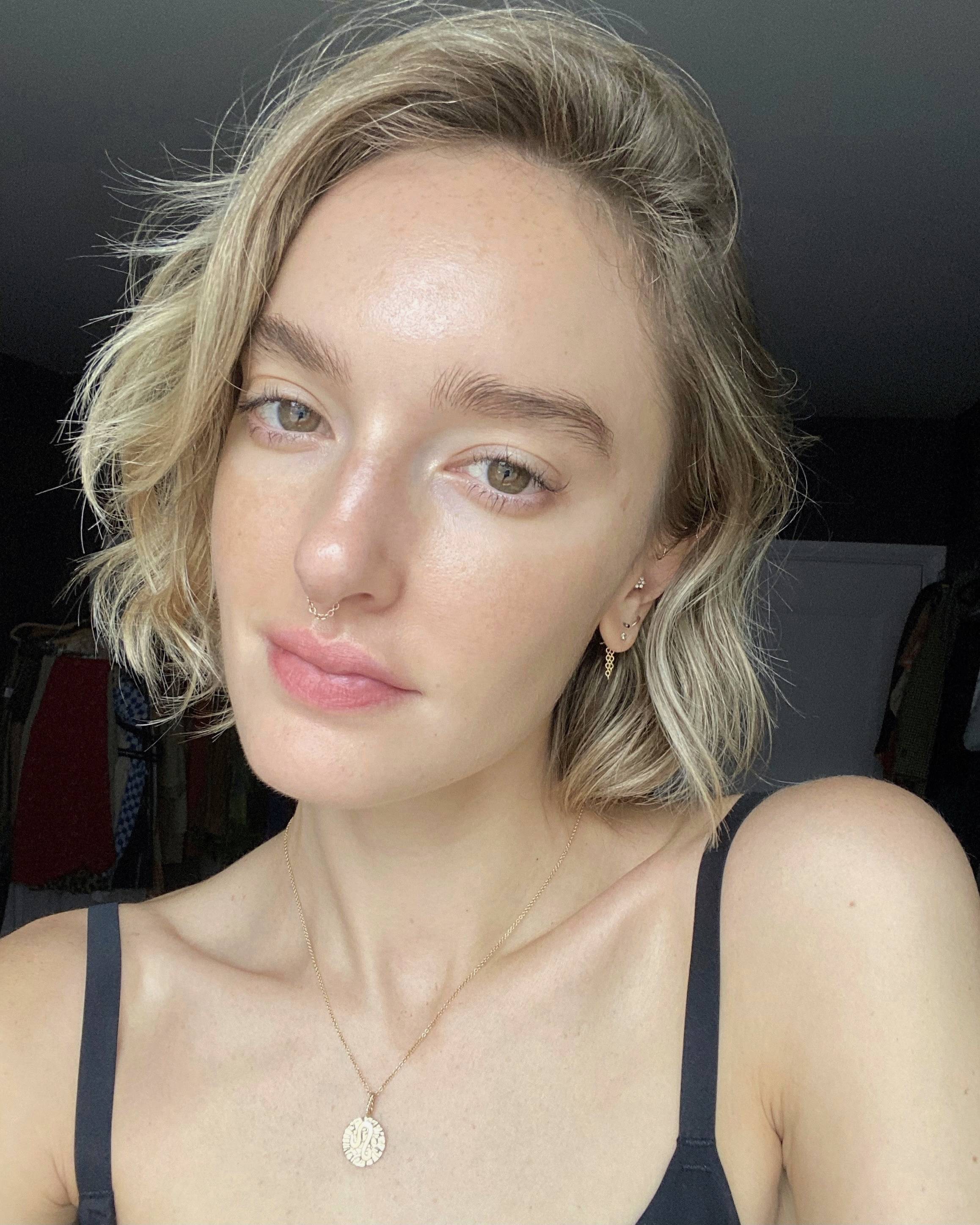 RI:
What do you think we learned about beauty from the global pandemic?
HB:
I think there's a tendency for some people not familiar with the beauty industry to think of beauty in general as something superficial. I think naysayers, hopefully, will see with the last year of the pandemic, that people have found solace in some of these beauty rituals.
Though you are completely entitled to reject the beauty industry as a whole, I would hope that [people recognize that beauty] can be a respite and escape. Whether you're taking a long, leisurely shower or painting your nails, you're taking that time to really indulge in that aspect of your routine and it brings some sense of peace and calm or helps you feel more beautiful or you feel like you have your life together, even when everything else around you is a flaming dumpster. It's a means of self-care that goes beyond just the practicality of grooming yourself and it is a way to show yourself some self-love.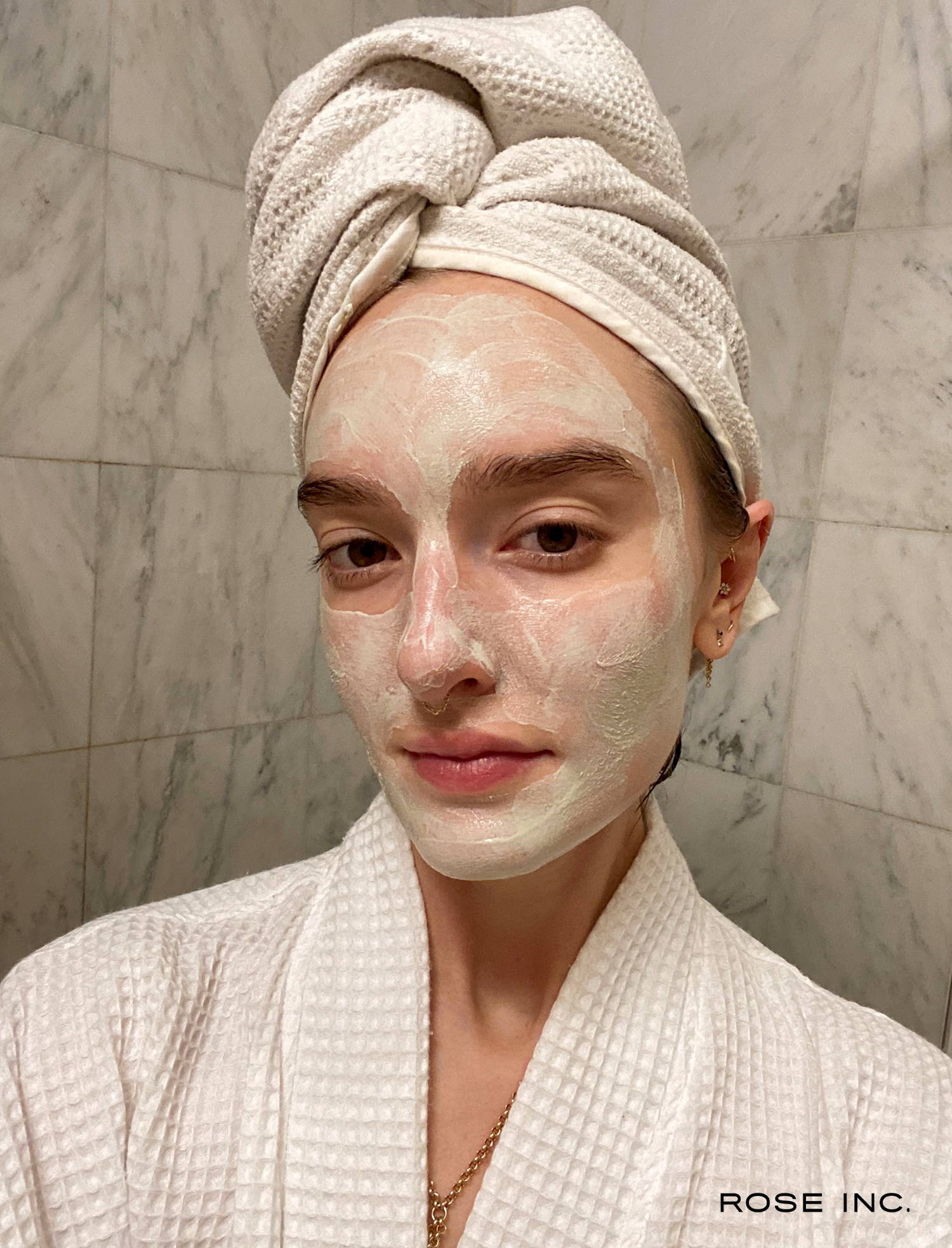 RI:
Who were your first beauty icons?
HB:
This is where a lot of women would consider their mom as their first beauty icon, but my mom was so not a beauty girl. I didn't see my mom wear makeup until I was maybe 14, when she put on mascara to go to a wedding and I was like 'what are you wearing?' She was about skincare and had a very healthy relationship with the way she looked, which I think set my expectations for what a grown-ass woman should prioritize.
The only person who I thought was very interesting in what she did with her hair and makeup was Lizzie McGuire, because she crimped it and wore crazy accessories and classic, early-'90s frosted eyeshadow...Now, Tracee Ellis Ross is my ultimate beauty icon because she radiates such infectious positivity. She's the only celebrity I've asked to take a selfie with...
Not having to answer to anyone when it comes to your makeup is really, really important.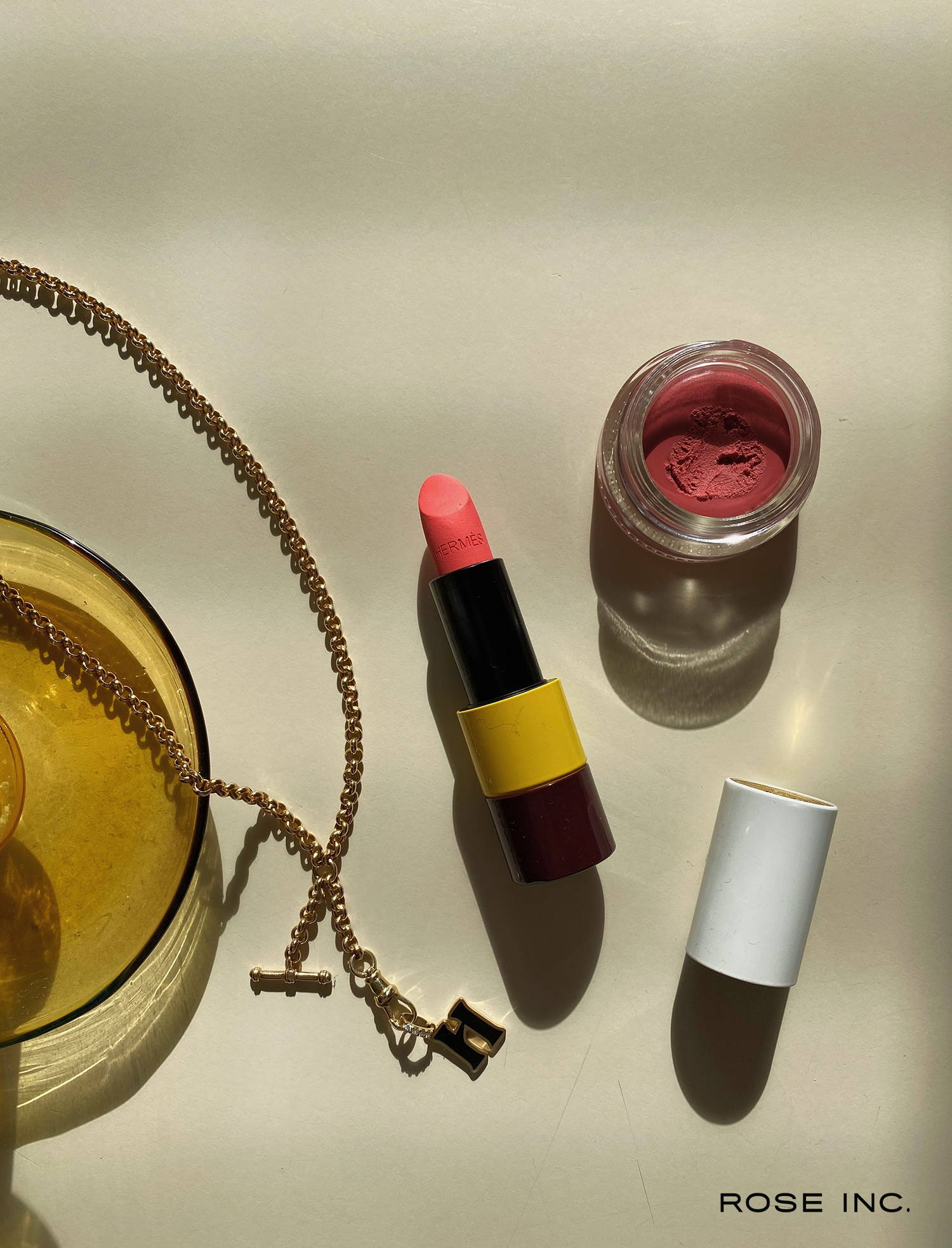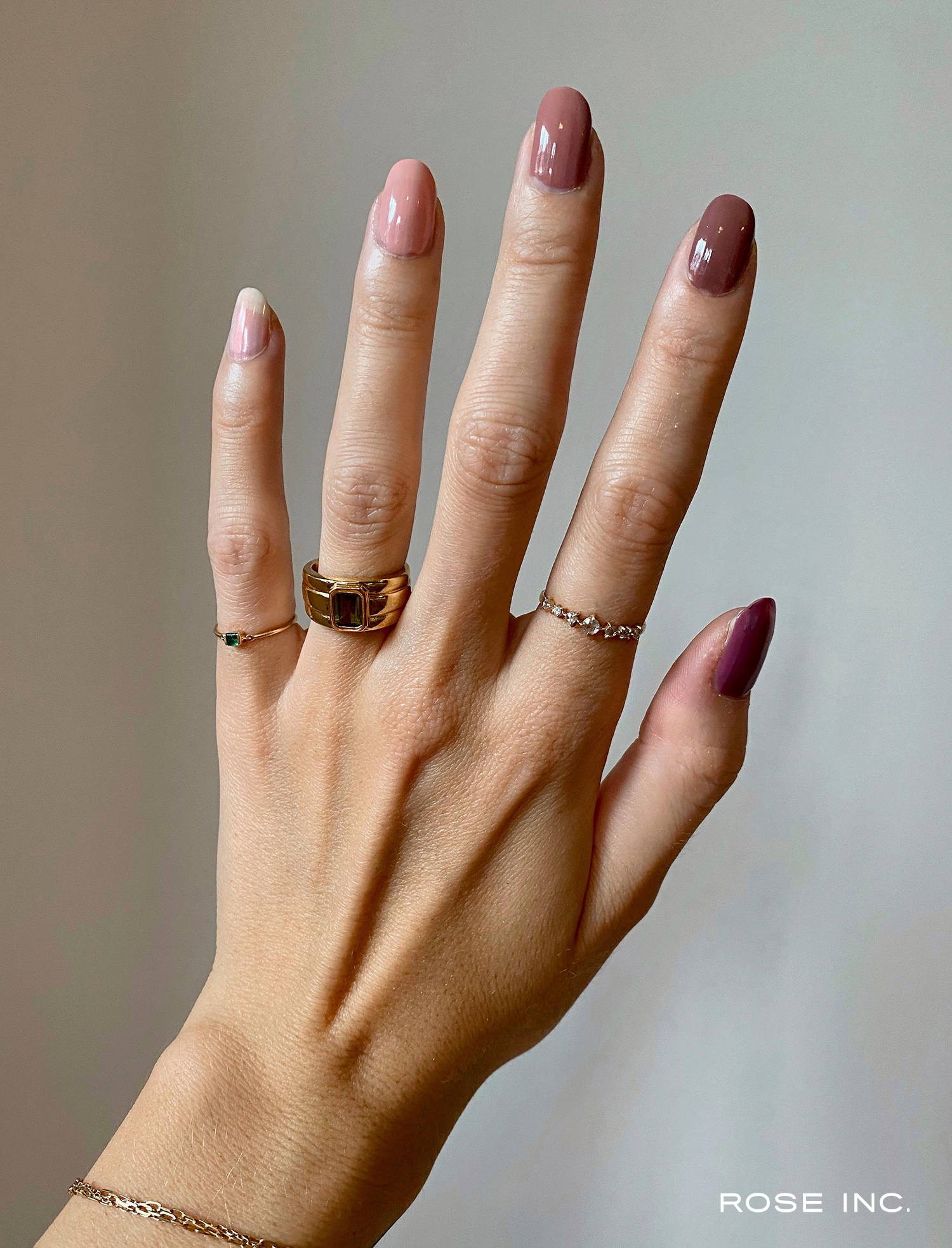 RI:
What do you try to communicate with your personal beauty look?
HB:
I personally have never chosen to wear a complexion product like foundation… There are points when I'll slap on some concealer if I'm going to a meeting, but I don't feel the need to cover up. I'm not saying this needs to be the case for everyone… For me, I work so hard with skincare that I feel like, take it or leave it, this is what [my complexion] looks like.
RI:
What's your dream beauty product that has yet to be invented?
HB:
A brow pomade or gel that can add color and definition but can also actually regrow your brows without the risks that come with some serums on the market.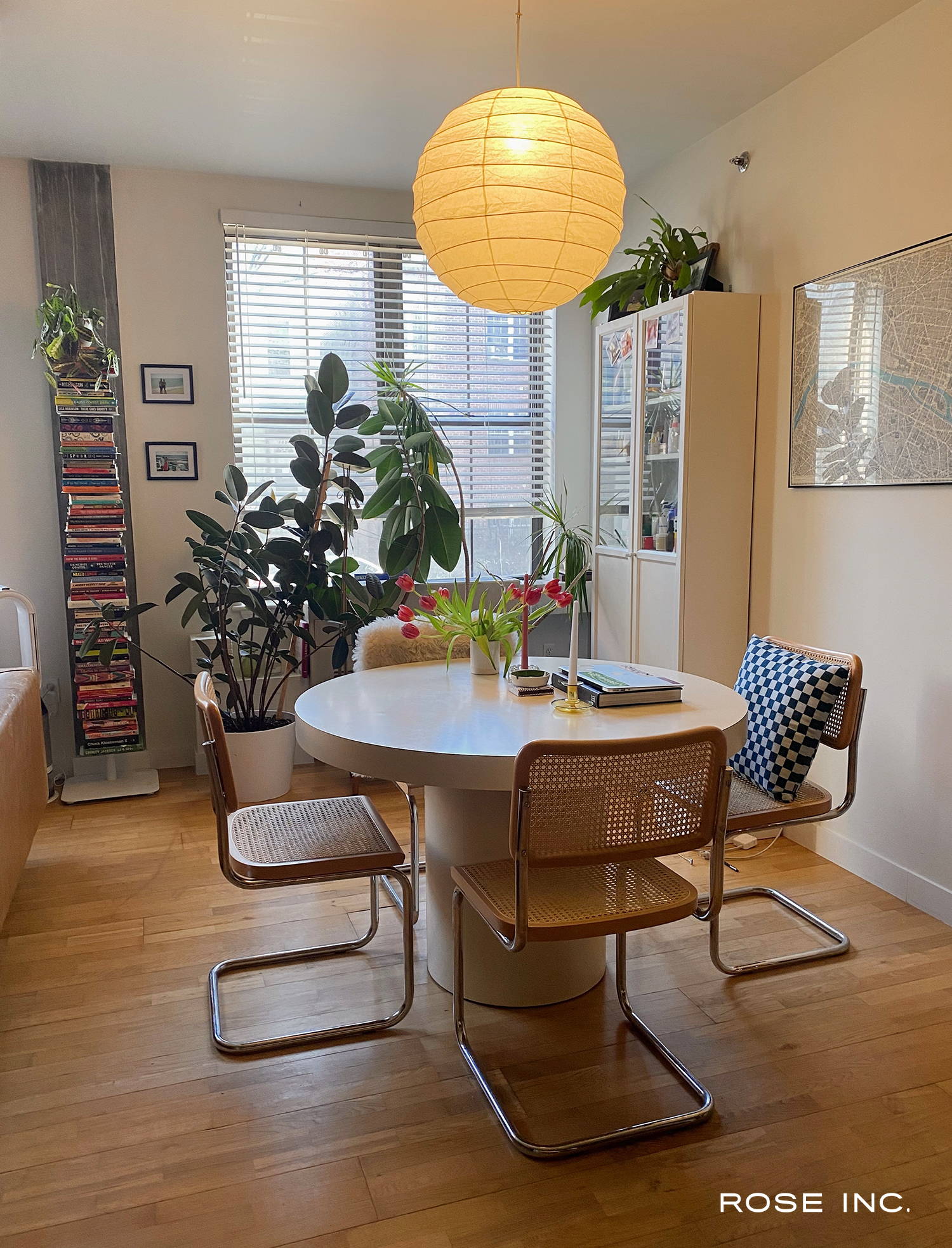 RI:
What beauty treatment would you regularly book and pay for if you weren't getting a freebie or industry discount?
HB:
Nothing beats the instant gratification of getting a really good facial with an exceptional facial massage. When you find someone that can beat your face senseless and you leave with your cheekbones having lifted two inches? Yes. I think facials in general should be a maintenance thing you have to do. If you deep clean your apartment every once in a while, you should deep clean your face every once in a while, too. I paid for facials before I was an editor and I will continue to pay for facials for as long as I can afford it. Lymphatic drainage, Gua Sha, all of that—I absolutely believe in it.
RI:
Who are a few of your favorite facialists?
HB:
I see Taylor Worden and Sofie Pavitt most frequently. They always have the coolest gadgets to help bring dull, lackluster skin back to life, and truly live and breathe skincare for their clients. I trust them implicitly. There's also a woman named Nina at Dr. Adam Kolker's office who will give you the best facial massage of your life. And definitely Aida Bicaj if she's available. She's such a veteran in the aesthetics space and will leave you with the most insane glow.
RI:
What's the best beauty advice you've ever received?
HB:
Have fun playing with different aspects of what the beauty industry offers, but recognize beauty is fleeting and at the end of the day you have to be comfortable with who you are as a person, not what your outer shell looks like. A big reason why I made the shift from fashion to beauty is because it's a little more accessible and it's constantly changing. It's exciting… I really believe beauty should be an experience that doesn't make you feel like you have to change parts of yourself. It should really be a celebration of who you are and a point of self expression. There's no right or wrong way to interact with 'beauty'.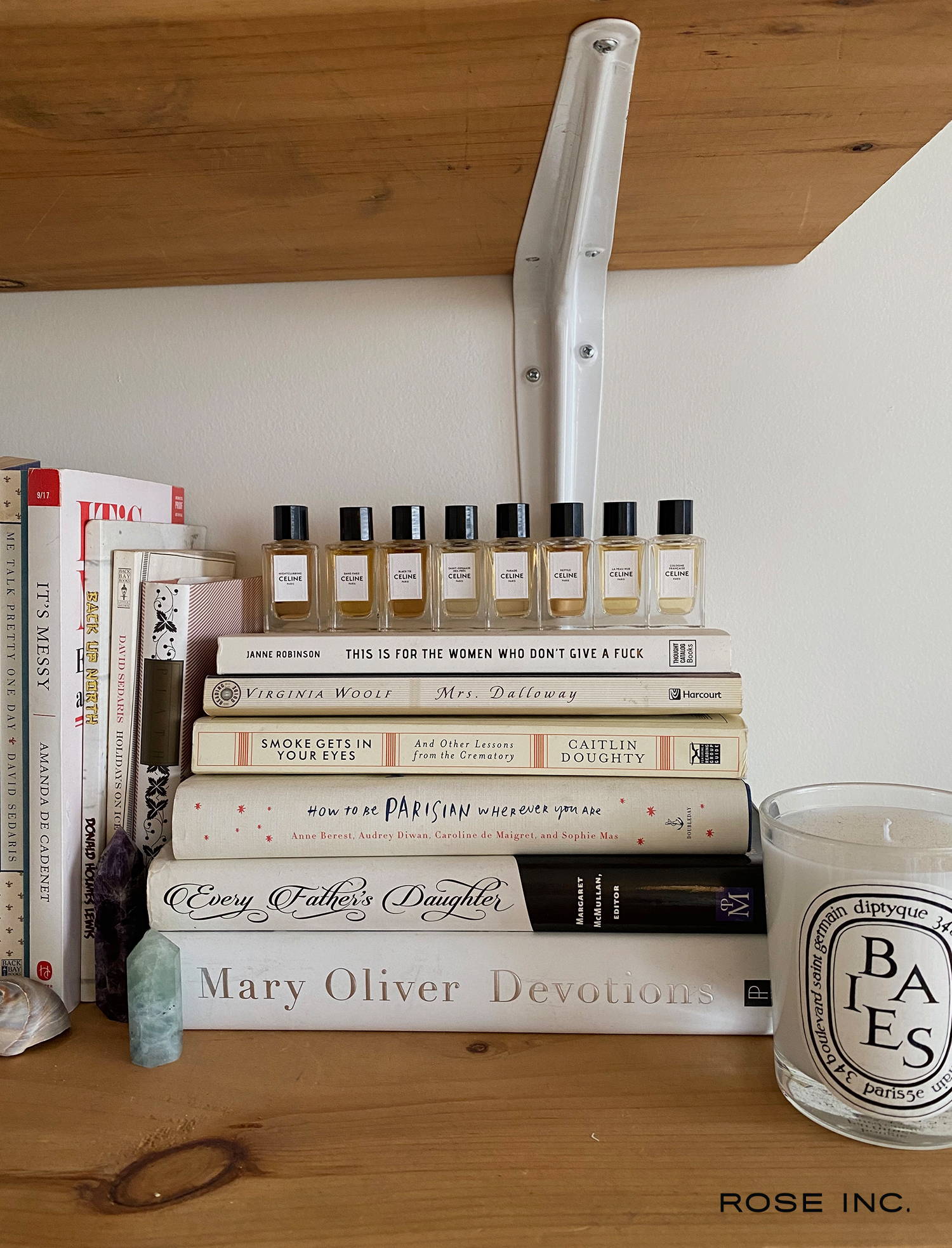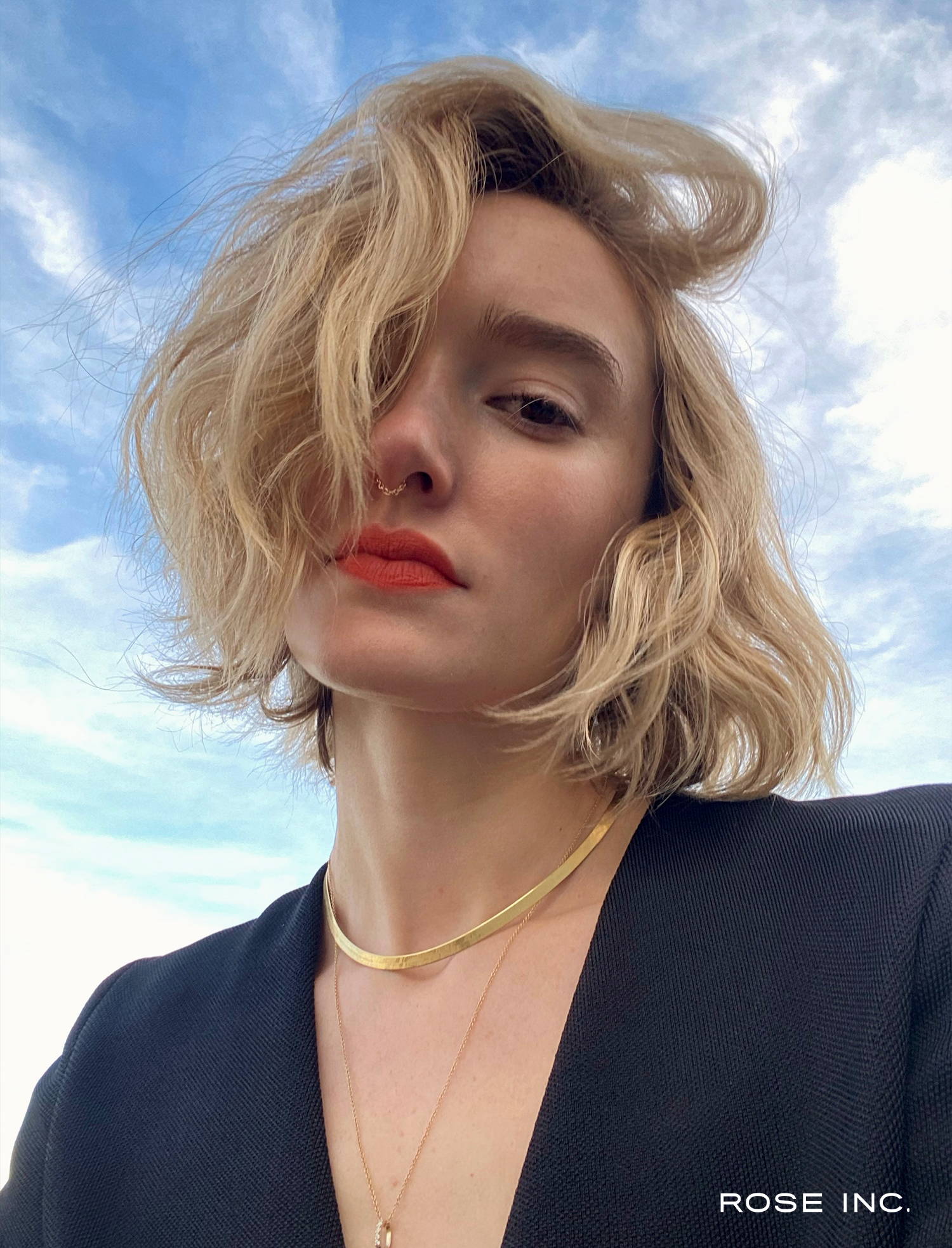 RI:
What do you think is the most underrated beauty practice?
HB:
I think a lot of people underestimate sleep, especially in New York. The hustle culture tells us that we should be getting up at 6:00 a.m. and going on a run and doing all this shit before the sun rises or whatever. I love sleep more than anything and I'm telling you, you will feel and look like shit if you do not sleep enough, so build it into your schedule.
RI:
What product is always worth the splurge?
HB:
Finding a sunscreen that you really like and looks good under the makeup that you choose to wear. If it's expensive, it's worth the investment to pay more for really good sunscreen that's comfortable, doesn't cause breakouts, and blends into your skin well. It's worth trying out a couple of formulas to find the one that really, really works for you.
The Tatcha Silken Pore Perfecting Sunscreen is my longtime stalwart for its silky finish and added octisalate, which helps keep the formula from breaking down (which means longer sun protection). I like using Self Reflect Probiotic Moisturizing Sunscreen Zinc Oxide SPF 32 in the winter for an added boost of hydration and the Saie Sunvisor SPF is great if you want extra skin-care benefits and a physical formula without a speck of white cast. My favorite chemical formula is Solid & Striped Face Sunscreen. It's more of a buttery serum texture that sinks right into the skin so you'd never even know that you're wearing a sunscreen.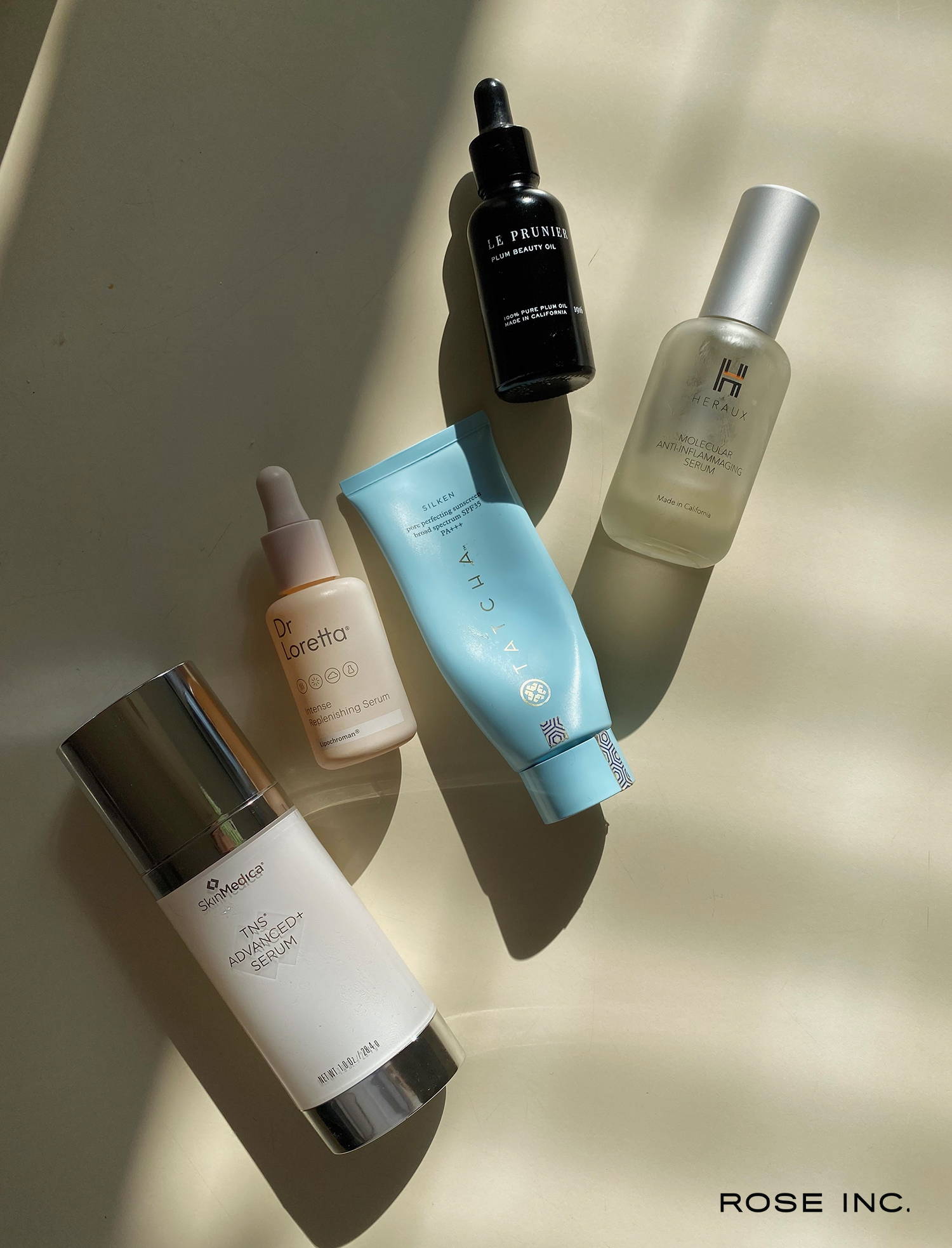 RI:
What's a beauty product or practice thought would never work but actually does?
HB:
I just tried this last night. Have you heard of the Bare Hands Dry Gloss Manicure Kit?
It's a kit that comes with a cuticle oil and a glass file with a proprietary blend of minerals on it. You use it to shine the top of your nail bed and it becomes so shiny, it looks like you're wearing a clear top coat. It's the most insane thing...I'm like, 'what is this witchcraft?'