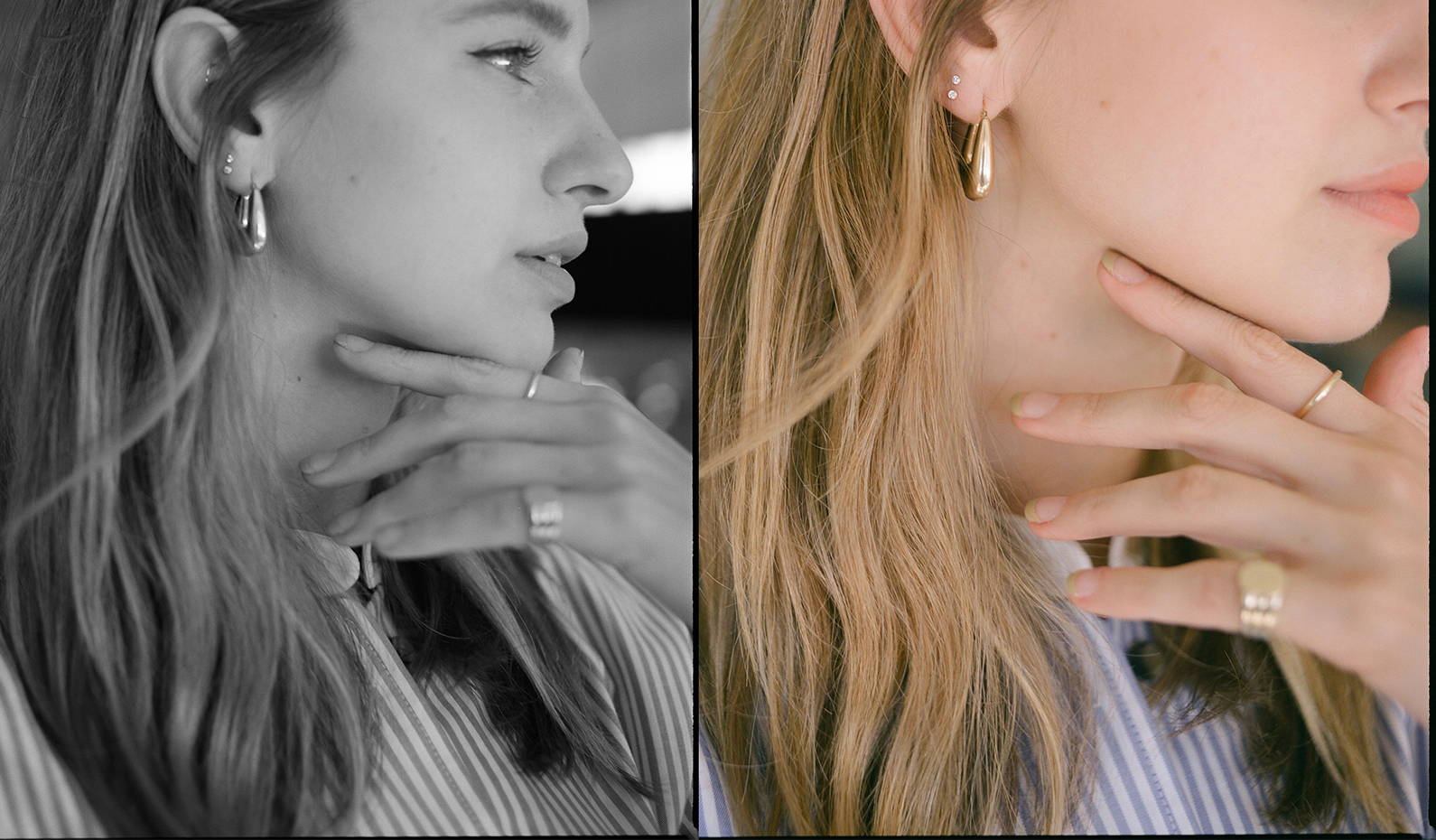 11 / 25
The Go-See: Jess Hannah Révész
Jewelry designer Jess Hannah Révész finds beauty in simplicity. That perspective is readily apparent in her sustainable fine jewelry line, J.Hannah, whose understated pieces bring organic shapes and fluid motion to necklaces, rings, and earrings. To complement the sparkle, she's created a non-toxic nail polish collection that consists of a carefully edited palette of creamy, out-of-the-ordinary colors. Safe to say she has her (well-adorned) fingers in many proverbial pies—but fortunately, this entrepreneur wasn't too busy to talk with Rose Inc. about her career lessons, beauty routine, and goals for the future.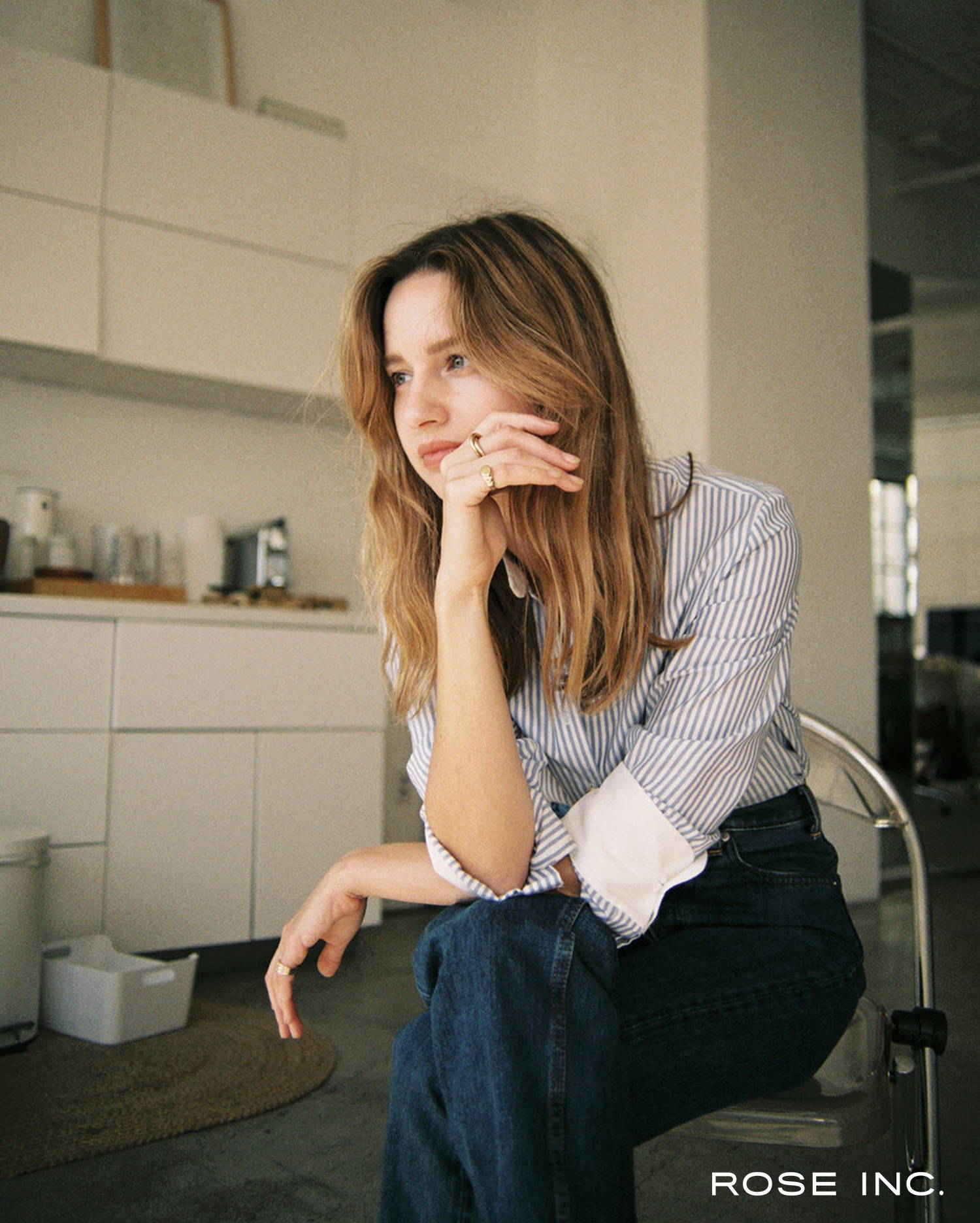 RI:
So, Jess, what's your elevator pitch?
JH:
Honestly, I'm working on it! (Laughs.) I'm a jewelry designer and I have a nail polish line under my brand, J.Hannah. I also have a sister line of commitment rings called Ceremony. We try not to use the phrase "engagement ring."
JH:
I feel like the bridal industry has some evolving to do. Attitudes are certainly changing on marriage, but the industry itself is very much entrenched in the past. Not that tradition is a bad thing, but we design the rings and you imbue whatever meaning you like. You can give them as a gift to yourself for a personal milestone, or as a symbol of your love for another person.
RI:
What drew you to jewelry in the first place?
JH:
Generally, I've always been really interested in making things with my hands, and jewelry was this thing I was obsessed with ever since inheriting pieces from my grandma. I was fascinated by the craftsmanship of it all. They're these tiny sculptures that you can wear like a piece of art. 
RI:
What gave you the confidence to start your own business right after college?
JH:
I don't know so much that it was confidence. I studied graphic design, graduated, and applied for jobs that I wasn't qualified for. I was applying for, like, an art director at a magazine, and obviously no one would hire me for that. So I stayed in the town where I went to college and was like, "Fuck it, I'm going to make jewelry and sell it to friends." So then I made a website—I designed it and shot everything myself. I thought, "I'm going to try this and see what happens." And here we are.
RI:
What has been the biggest challenge in your career so far?
JH:
There are things that have been challenging, but I meet challenge with excitement. I'm learning as I go here. So in terms of sustainability, I don't know everything, and I think it's important to own up to the fact that we're interested and learning. We're doing our best and we're constantly evolving.
RI:
And you make nail polish, too. How did that project begin?
JH:
I used to bite my nails, so I would get manicures so I wouldn't bite. Because when you're making jewelry, you're showing people your hands all the time. So I would get my nails done, and the colors were red and pink and all of that. That's not really what I like, so I'd buy nail polish and bring it with me. Then I thought, "Oh, there must be other people who want this." At the time, honestly, I did it for myself, but people thought it was a smart business idea. I guess it was, especially because it's a lower barrier to entry.  Not everyone can afford to buy silver and gold jewelry, and when our entry price point is $250, that's pretty aspirational. It's nice to connect with a new audience.
sometimes when your eyeliner looks even, you can feel really good about yourself.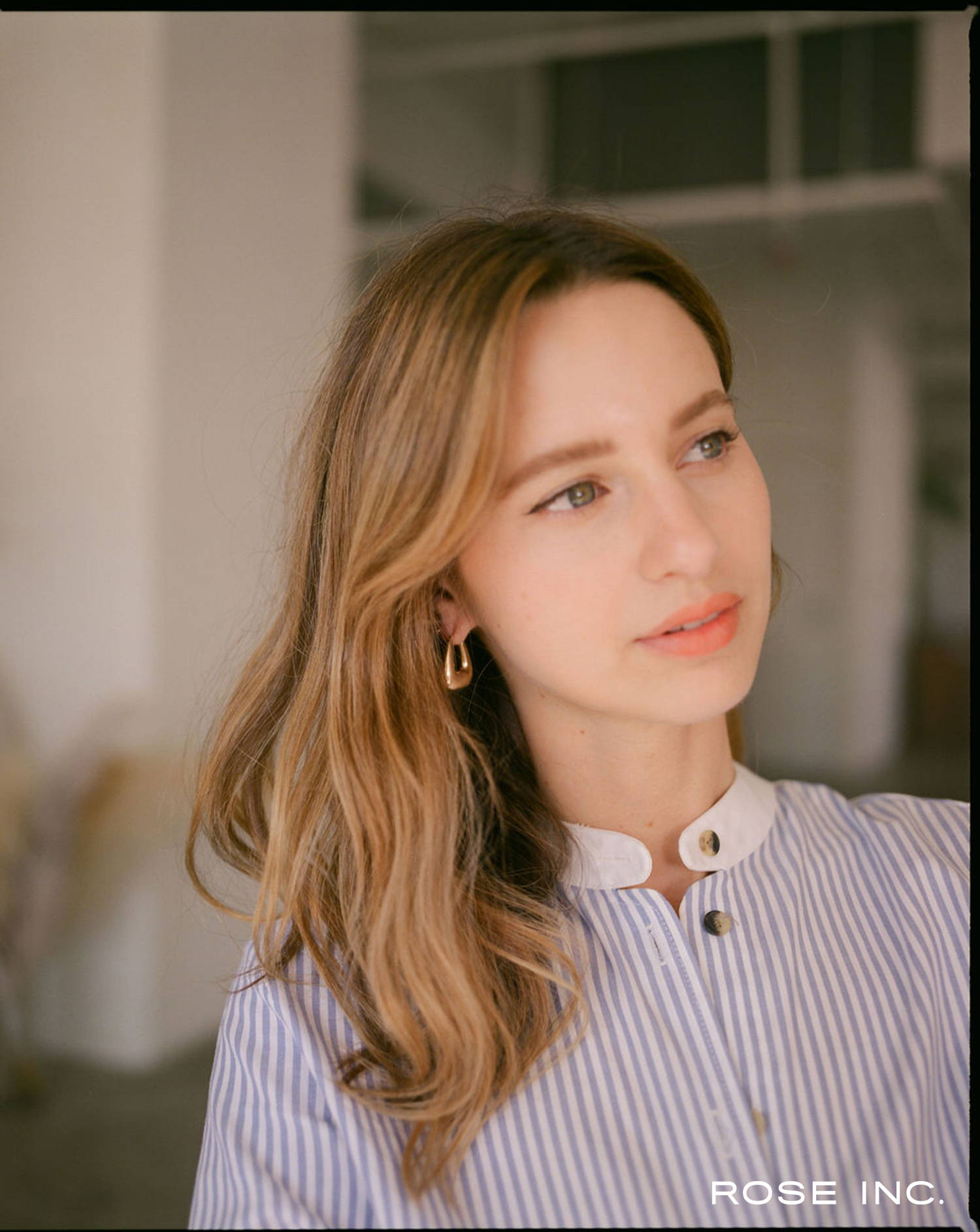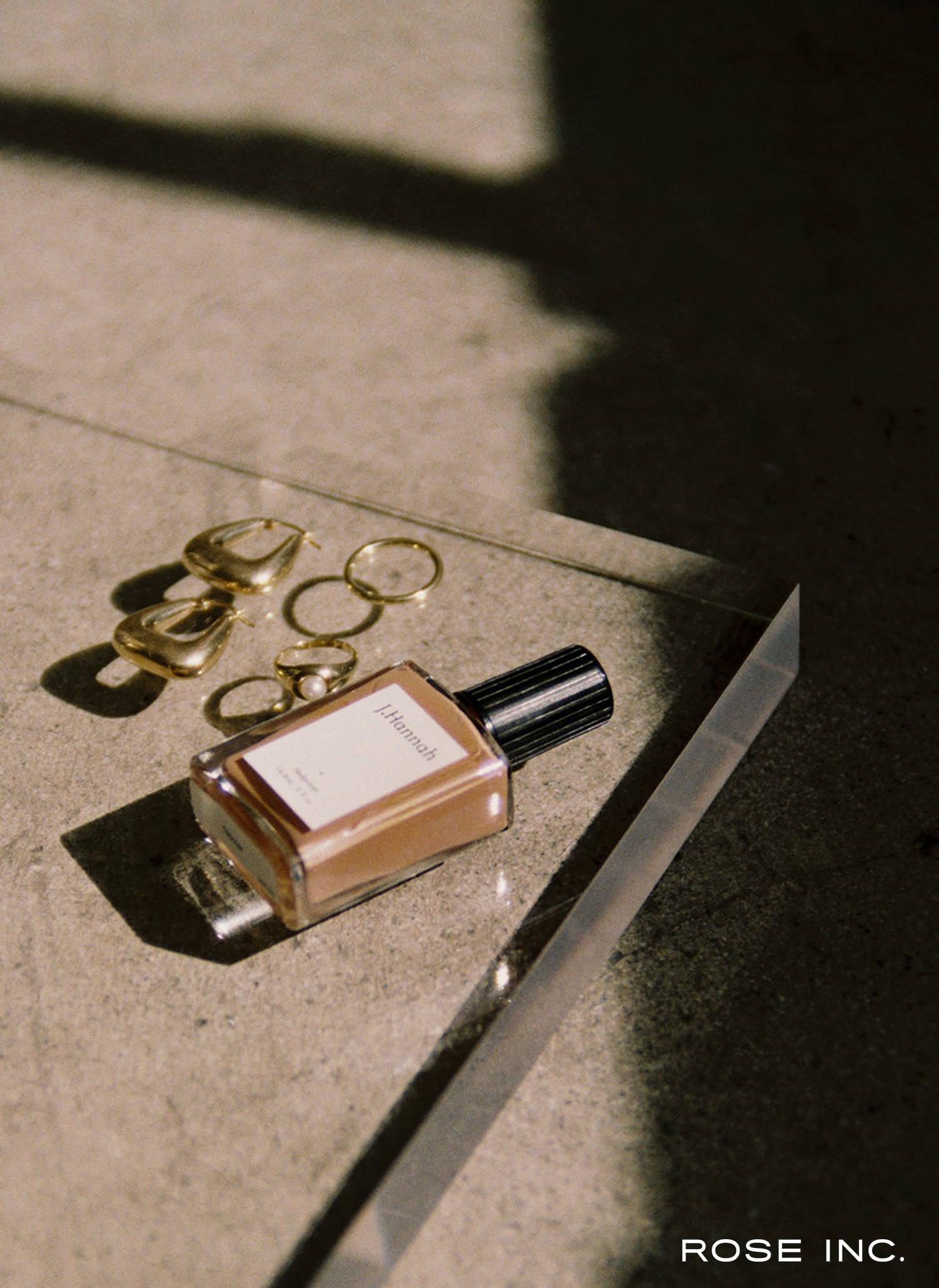 RI:
Moving from nails, I want to ask you about beauty. What role does beauty play in your day-to-day life?
JH:
A decent role. My makeup look isn't very "done," but I love skin care, hair products, winged eyeliner. I feel like it's really meditative in the morning to spend time doing something for yourself. It sounds so strange in a way, or even narcissistic, but it does make me feel good to put my makeup on and to feel pretty. 
RI:
Well, whether you wear a lot of makeup or none at all, everyone wants to feel satisfied with the way we put ourselves into the world. Are there any products you swear by?
JH:
Let's see. I love Sunday Riley UFO oil. It just works for me. I like oils instead of a heavier moisturizer. And lately, I've been into lash lifts. I go every eight weeks, and it's awesome because—well, nobody has to use an eyelash curler, but if you're someone who chooses to, you don't need to do it anymore.  
I like Damdam cleanser, which is from a Japanese brand. It's very subtly exfoliating. Noto Botanics has this amazing walnut scrub for more of a once-a-week, shed-all-your-dead-skin situation. F. Miller has amazing products as well. 
For makeup, I most always have brows and a winged eyeliner. That's mostly it.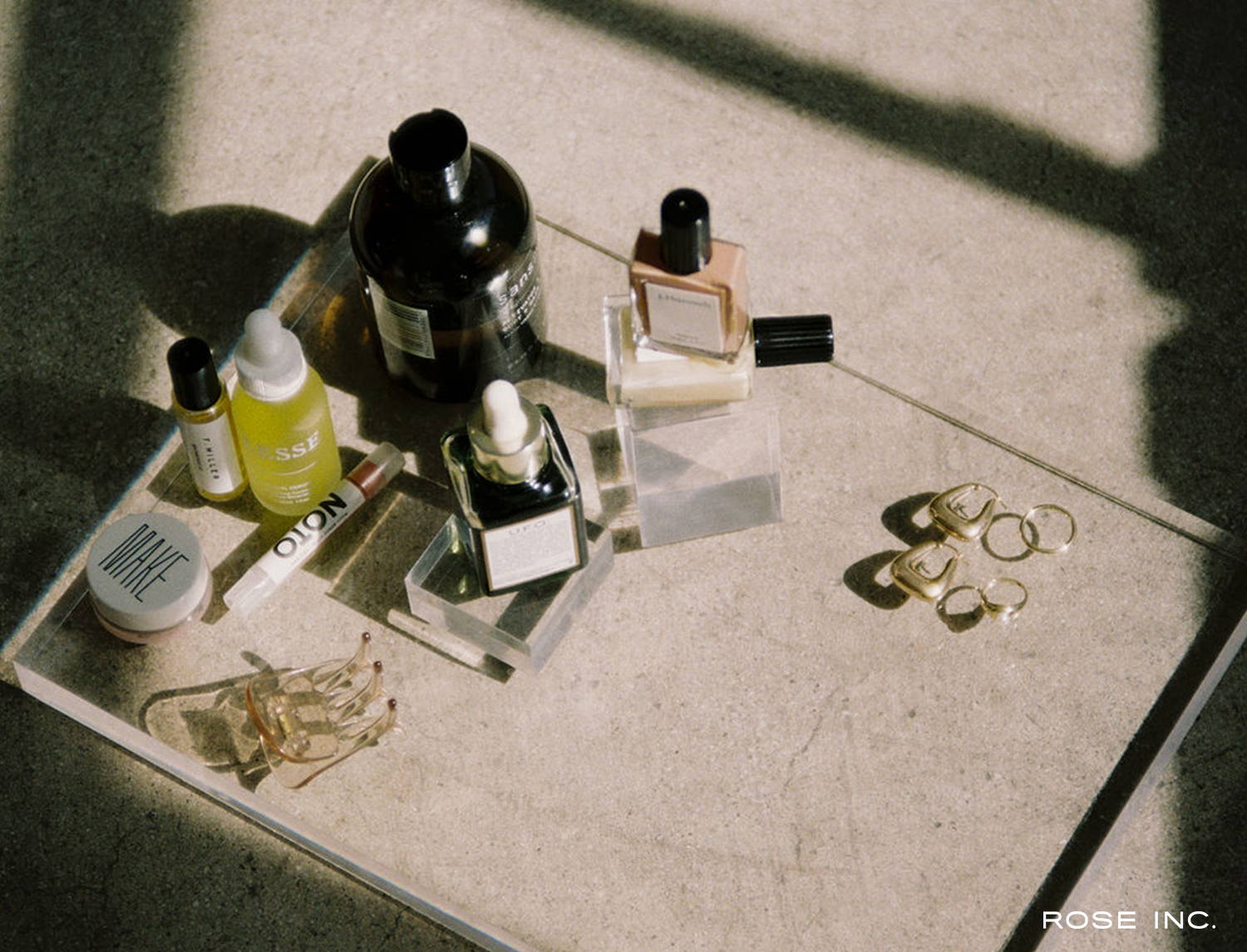 RI:
Something we talk about internally at Rose Inc.—and you may be thinking about, too, as an entrepreneur—is how valuable it is for a woman to strongly own her position, even if it might not be popular. I'm wondering, is there anything you refuse to apologize for?
JH:
Generally, I try to be unapologetic unless I've done something wrong. I'm opinionated. I know what I want. I'm pretty stubborn. Also, I feel like sometimes I have an honesty problem. I almost don't know when you're supposed to not be honest when someone asks you how things are going.
RI:
Is being honest a bad thing, though?
JH:
Sometimes it is. I've had to learn that sometimes, when an acquaintance says, "How are you?" that means they often don't want to know the real answer. It just means "Hello."
I had to learn that if I don't want to share how I'm actually feeling, I don't need to. It's not that anyone would judge me for what I have to say. It's more just like, if I don't feel like I want to get into things, that's okay.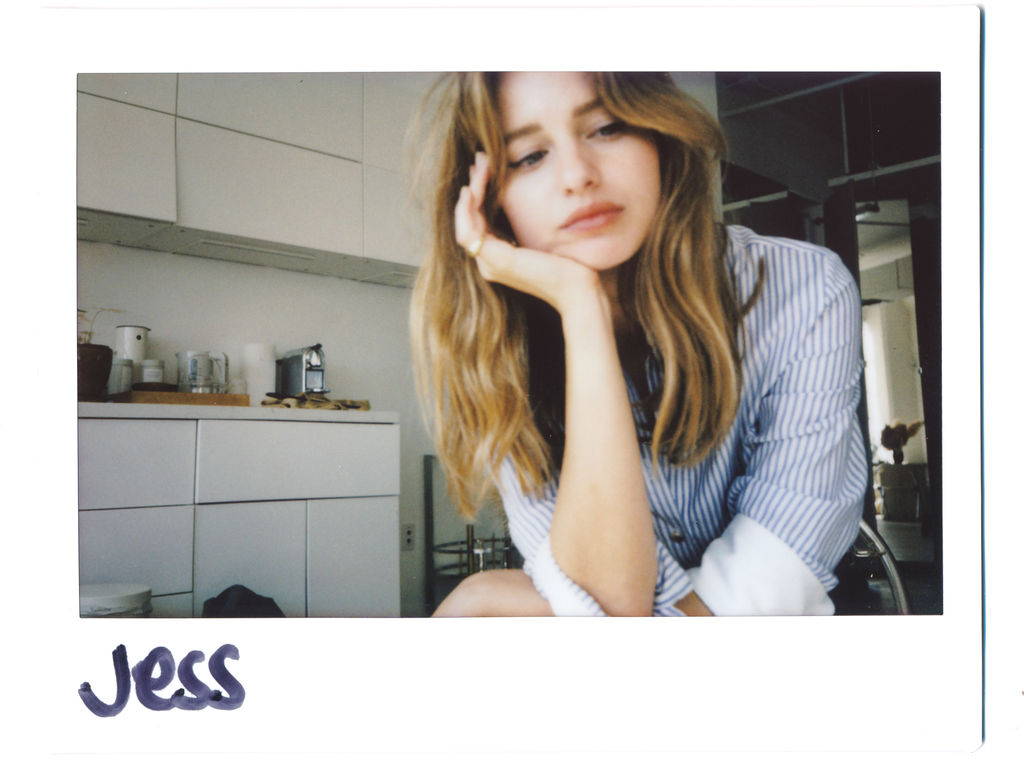 RI:
That's the value of setting boundaries. When do you feel like you're on top of the world?
JH:
When I see my team working together. If I see an exchange happen in the office and people are problem-solving, it's really satisfying. It makes me happy. But also, in terms of beauty, sometimes when your eyeliner looks even, you can feel really good about yourself.
RI:
Last question. What is next in the world of J.Hannah?
JH:
We have some things in the works that I cannot yet share. In the meantime, we're trying to do more video content because storytelling is a really important part of the brand. While we're very content-focused, it's so easy to get stale on Instagram. You have to offer something other than "Here's a pretty photo. Buy this." To create a connection, you have to get people interested in what you're doing outside of that. That's something I'm constantly thinking about—how to innovate, innovate, innovate.