The Deluxe Discovery Set
Explore beauty samples then shop for your new essentials with your unique credit code.
$62 Value
8 Trial Size Products
$46 Credit Toward Full-Size Products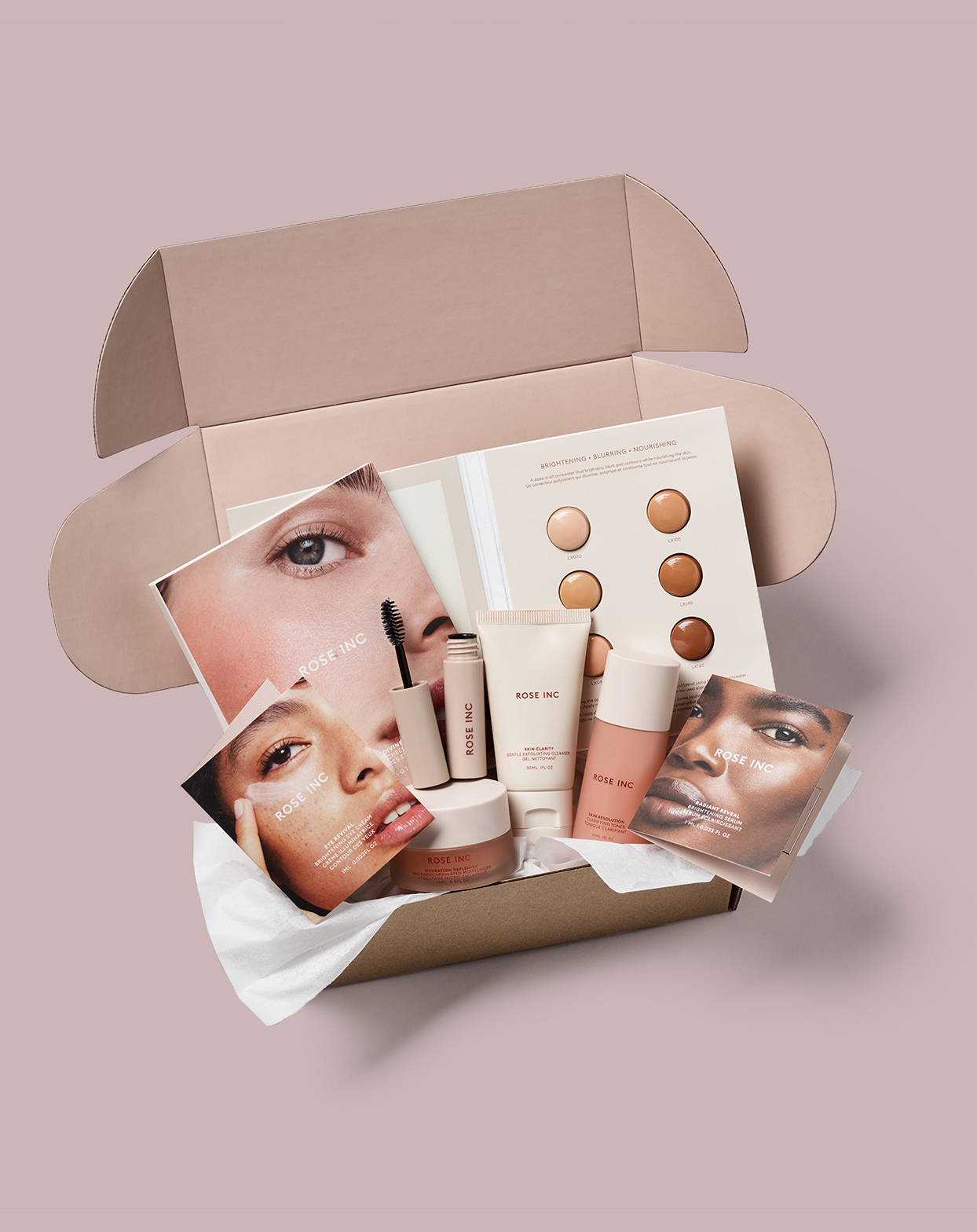 HOW IT WORKS
1
Try your products and pick your favorite.
2
Check your email inbox for your $46 credit code.
3
Shop beauty essentials at roseinc.com and use your code at checkout.
---
Samples are non-refundable. This product is final sale. Code is sent to the email that made the purchase and is non-transferrable. Code is one-time use. Code expires 30 days after purchase date. Not redeemable for cash. Offer may not be combined with any other promos. Only one purchase of the Discovery Set per customer is eligible for the one-time $46 complimentary credit.
Eco/Logical Ingredients
---
Clean and Clinically Proven
---
We're a clean brand, but our focus is on what goes into our formulas — not the 2,000 ingredients we leave out. We rely on clean active ingredients that deliver visible skincare benefits. Our own bioengineered botanicals are at the core of every product.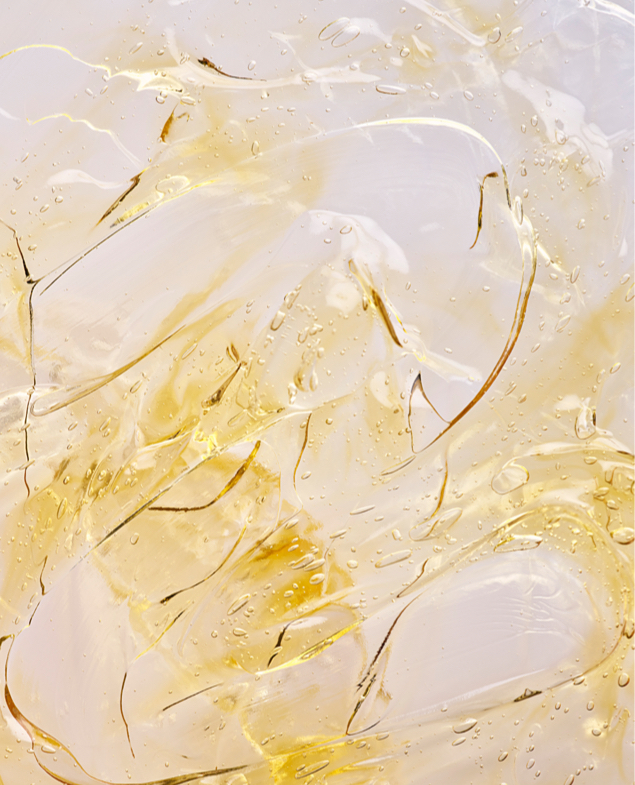 FAQs
---
How do I receive the credit for my next purchase?
You will receive an email within 24 hours of purchase with a code (you may want to check your spam folder). Enter this promo code at checkout for $46 off your next purchase.
Can I use my $46 promo code on any purchase?
The code can be applied to any purchase of full-size items.
How many times can I use the code?  
If I spend less than $46, can I use the remaining credit later?
No, the one-time use code can only be applied to one purchase. Any unused credit will be forfeit. Please note, your credit will only apply with the same account that purchased the Deluxe Discovery Set.
What happens if I spend more than $46?
After the $46 credit has been deducted from the order total, you can pay the remaining balance by credit card or any of the other payment methods available.
When does the code expire?
The code expires 30 days after your purchase of the The Deluxe Discovery Set .
Can I combine my Deluxe Discovery Set coupon code with any other offers?
No, your unique code cannot be combined with any other coupon codes or offers. The Discovery Set coupon code can only be redeemed once and can only be redeemed for credit towards a full-size item.
Reviews & Questions
---
Customer Reviews
Write a Review
Ask a Question
Filter Reviews:
products
skin
concealer
glow
makeup
color
Rose Inc
face wash
skin glow
sample
Great introduction
Really appreciated the scope of items. Great way to test out products for use. Fell in love with some items and realized that others were right for me. Thanks.
12 January 2023
Martha S.

United States
Perfect presentation to sample products!
A great way to sample all that Rose, Inc. has to offer! I found several products that I later ordered in full size. Love your products!
27 December 2022
Dorian-Michelle S.

United States
Great little trial
Such a good deal and great way to try products.
21 November 2022
Rebecca C.

United States
A Great Deal!
A must if you have not tried Rose, Inc Clean Beauty. So many products to try. And so much fun to play with!
11 November 2022
Ronda K. Loyer

United States
Good choice!
This is the perfect way to try Rose products! I was able to better pick my correct colors for my skin shade. I got 2 different sample sizes of the serum and it made me a believer of this wonderful product and choose the right color for my full size bottle. I also have enjoyed trying on all the sample size products and finding the ones and colors I love. I highly recommend this set to introduce yourself to the Rose line of cosmetics!!
10 November 2022
Janet S.

United States
Discovery Kit
I love it all and like the colors I can choose to mix if I want. Thank you for this and the dollar credit to buy a full price item. I really love your glow tinted serum, makes my skin so great I don't wear any makeup over it except I put on concealer under my eyes before it blush & eye shadow, brow color and lip after it. No chemicals in your products is what I really like best. Thank you.
08 September 2022
Vicki F.

United States
The Deluxe Discovery Set
I am a person who buys from samples. I want to know how the products act with my skin type and coloring. I LOVED every single sample in the bundle and they are on the way to me right now. I have to say that the face wash and the concealer are standouts. I am a huge fan.
07 September 2022
Tatjana D.

United States
Deluxe Discovery Kit
I simply can't say enough about Rose Inc skin and makeup products. The skincare products are light yet luxurious and none pore clogging and leave your skin like silk and the make up is just beautiful. The color are vibrant, the textures are yummy and they make your skin glow. What more can a girl want. Highly recommend this Discovery Set ❤️❤️❤️
07 July 2022
Betty B.

United States
Highly recommend
Hello this is the first time I'm trying out rose inc products I do like the tint serum moisturizer it blends so well on my skin .
03 July 2022
Maria M.

United States
Amazing value
This is a great set to try out many items from the brand. I especially liked the serum and will be purchasing the full size. It really leaves your skin feeling hydrated and refreshed with a luminous glow that isn't over the top. It sets well under makeup and spf. I was also pleasantly surprised with the moisturuzer. It's cooling and refreshing but also moisturizing. The micro beads really sink into the skin. I haven't tried the brow gel, as I'm still going through the ones I already own but the blush sample card has enough for at least 2 weeks of application per color because it's incredibly pigmented and a little goes a long way. I like the consistency of the blush and it lasts a long time on the skin. The best part is you get your money back after trying all these amazing products to put it towards the purchase of your favorite. Gotta love that!
13 June 2022
Michelle S.

United States
Great!
Excellent value & way to discover the varying products! It is awesome to receive $35 towards the product of your choice. I chose the brightening serum & really like the glow & moisture it provides. I'm really enjoying the brand & all the added perks I've recvd with my orders-amazing!
03 June 2022
Melanie K.

Australia
Rose inc sheer foundation
Fabulous. Love it
14 May 2022
Jessica R.

United States
Love it all
This set is a game changer. I fell in love with so many products and used the credit towards a full size. Will be buying all of the skincare and all of the lip products!!
12 May 2022
Rachael S.

United States
Great deal!
You get travel size products and samples for $35 and then you get that back in credit for whatever you want! It doesn't get better then that! Rose inc. products are the best in skincare and their make up is exceptional. The cleanest products around. I'm someone who reads every single ingredient and finds out what it is because I have a lot of different skin issues. From eczema to melasma and acne, my skin is also extra sensitive so I take a lot of care and thought into what I use. From researching to using the products, they deliver their promises. Love this stuff!
11 May 2022
Sheyla

United States
Amazing!!!
I love all the products. I am not an expert in makeup. My mom kept it simple: mascara, a shade of lipstick, and blush. So, trying it for myself is fun. I love the cleanser it is amazing how my skin feels after applying. The smell is lovely and the serum sample and moister is the cherry in the cake. I believe I found an entire collection that works for me.
28 April 2022
BarbaraFrancesca

United States
Fabulous with Caveats
What a great way to try a representative sample of Rose Inc products. The deluxe sample sizes are large enough to get a good feel for the individual products. Would rather have smaller blister pack samples of all shades of the concealer than the six shades included, none of which were a match for my skin tone. Better yet would be if the kit was available in light shades and dark shades like Sephora does with their sample kits. Also, really really wish they included a sample of the foundation. Overall, a great value with the $35 coupon on a future Rose Inc purchase. Moisturizer: This was my least favorite of the bunch. I have dry skin and this left my skin feeling anything but hydrated. The scent was overpowering and lingered. Cleanser- A winner. Thoroughly cleansed and lightly exfoliated my skin. Same scent as the moisturizer but much lighter and tolerable. Blush: I already own and love the shade Azalea, so nice to try two more (very lovely) shades. Brow Gel- Nothing earth shattering, but a very nice product. Lipstick: Nice formula, but were too dark for my complexion.
---