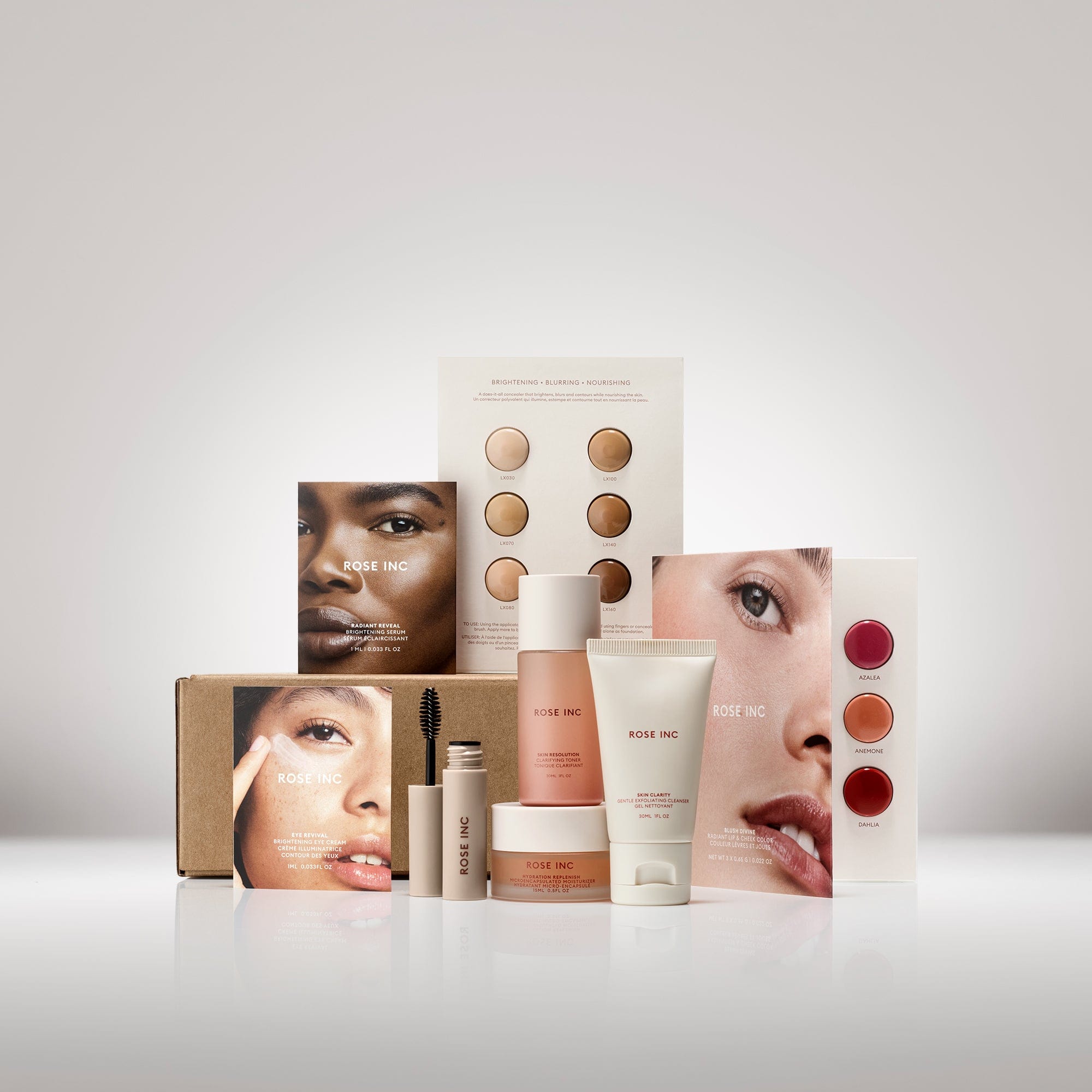 The Deluxe Discovery Set
Explore Rose Inc to discover your new essentials.
See more
---
Shop The Discovery Set, the Rose Inc trial set with Rose Inc bestsellers in sample, travel and trial sizes. This trial starter set includes a travel size cleanser, travel size toner, travel size moisturizer, travel size clear brow gel and samples of our brightening eye cream, full-coverage concealer (in multiple shades), cream blush (in multiple shades), brightening vitamin C serum. After trying the Discovery Set, use your $46 complimentary store credit to shop your favorite makeup and skincare formulas. The Discovery Set is a get way to try Rose Inc skincare and makeup and shop the collection with confidence.