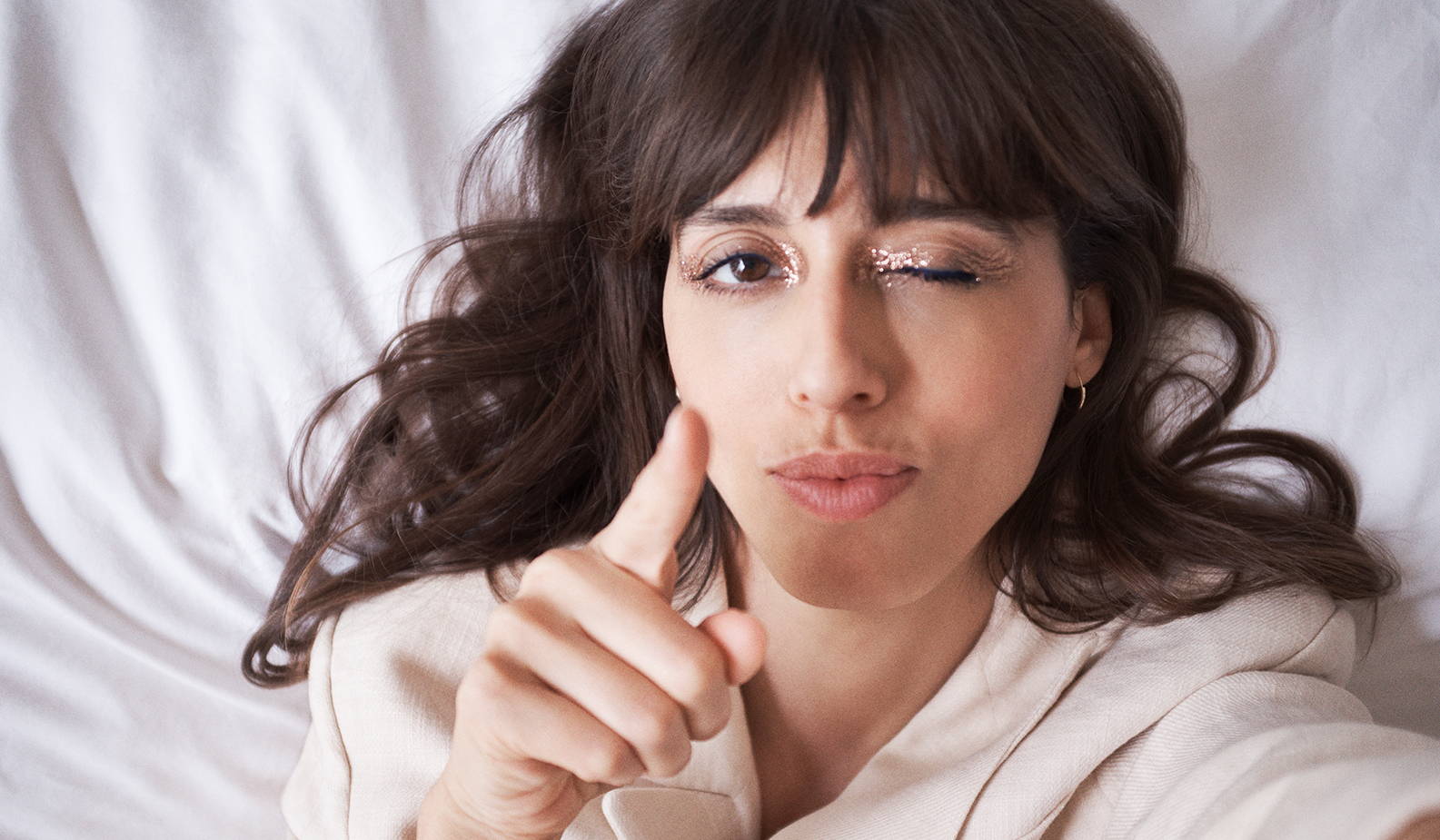 07 / 23
AIR TUTORIALS
Artist in Residency: Violette's Seductive Take On Glitter
Red lipstick doesn't look good on me. Liquid liner doesn't flatter my eyes. I love dewy skin on other people, but I could never pull off highlighter. Whether we acknowledge them or not, we all have internal monologues that are so ingrained, they've turned temporary hesitations into self-fulfilling creative limitations. Even esteemed French makeup artist Violette—who splits her time between celebrity and editorial artistry, her own YouTube channel, and a role as Global Beauty Director for Estée Lauder—spent a decade of her career believing that she shouldn't wear eyeliner.
"I was convinced that it didn't work for my eye shape and would look terrible," she says. Of course, she later realized it was all in her head: "Most of us are stuck in our techniques." It's this experience that inspired the prolific content creator and artist to step outside her comfort zone again to create four bespoke, daring looks. Independently photographed from her home in New York City, Violette's goal is to inspire others to experiment with the forgotten shades, textures, and formulas in our collections. For these reasons and more, Rose Inc. is delighted to feature Violette as this month's Artist in Residency.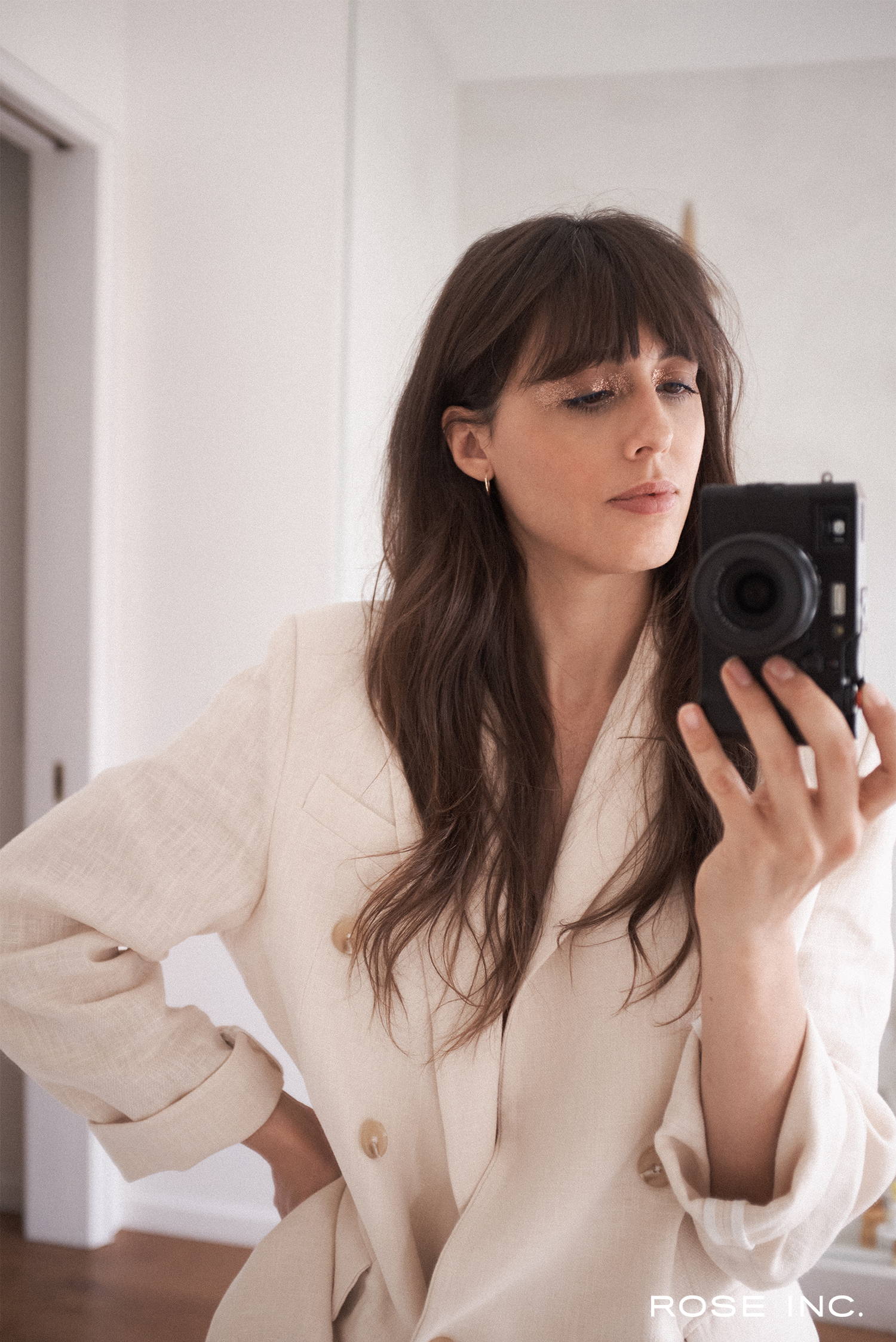 Her Residency Inspiration:
"I usually wear glitter in a sophisticated way," she says. "Like black glitter over black shadow or glittery eyeliner, but when I'm working on models I let myself be more abstract." For her residency, Violette wanted to marry the two strategies to find a more creative way to wear glitter in everyday life—without feeling costume-y—so she opted for nude sparkle worn in an imperfect way.
"Pick a color that's close to your skin-tone, so it kind of blends with your complexion, then do an abstract shape," she instructs. She paired the look with a sharp blazer and air-dried hair for further elevation.
Behind This Look:
After moisturizing her skin and applying concealer only where needed, Violette warmed up her complexion with Estée Lauder Pure Color Envy Sculpting Blush in Rebel Rose. "I suggest keeping this look very, very minimal," she says. "I have nothing on my lids and almost no mascara." Instead, she patted a rich face cream all around her eyes which, as long as you work quickly, will provide just enough grip to keep glitter in place for hours without feeling sticky. (If you do want to use glue, she prefers Ben Nye Glitter Glue.)
I usually wear glitter in a sophisticated way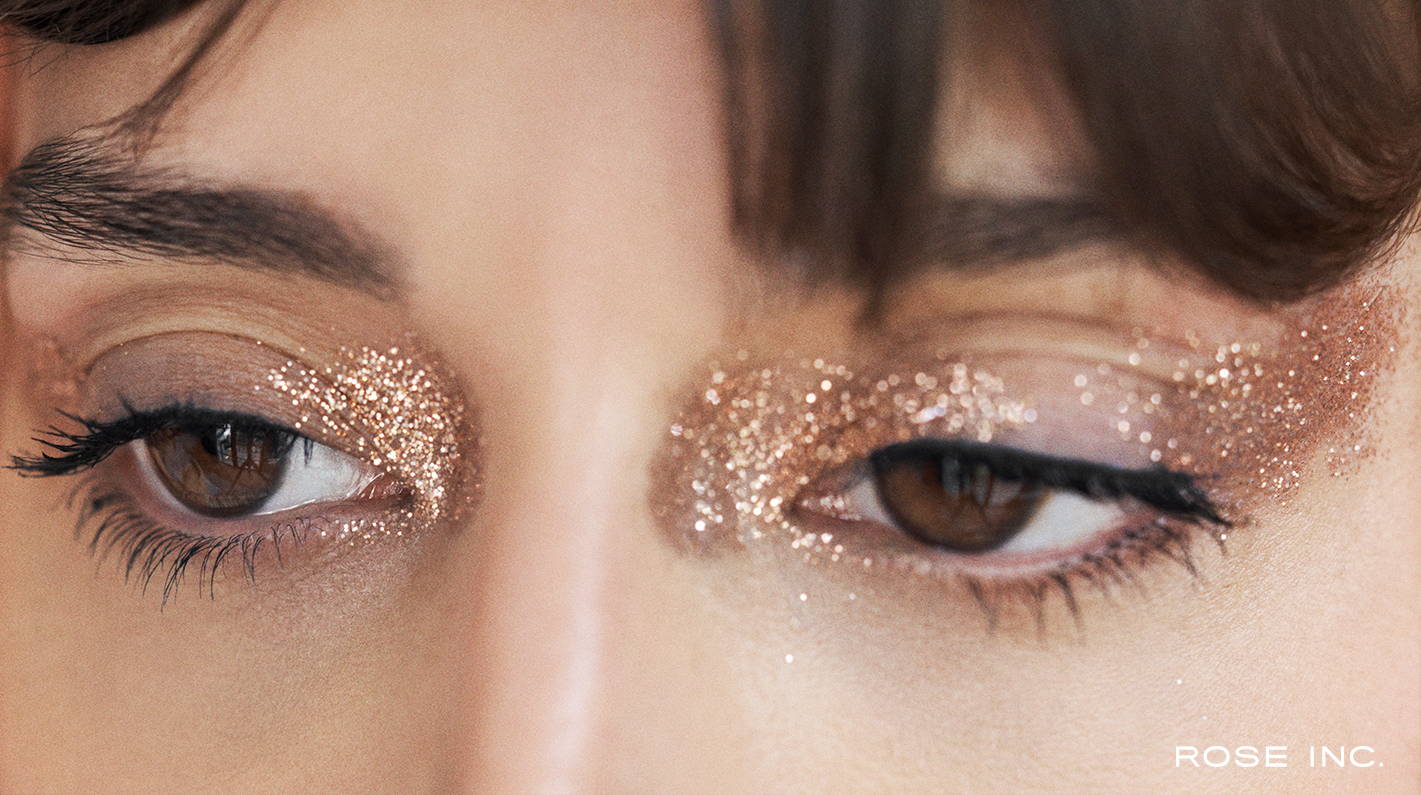 "I pressed my finger into the loose glitter then on the inner and outer corners of my eyes—and that was it," she says. The key, she says, is selecting a glitter color that disappears into your skin tone when not in direct light. She selected a rose gold shade, but suggests silver or pale pink for fair skin, shades of gold for medium tones, and copper for dark and deep complexions.
"There are tons of biodegradable glitter options online," she says. "They're extremely easy to apply and stay on pretty well." Expert tip: Look for formulas made with Bio-glitter, the benchmark for loose sparkle made with plant cellulose instead of plastic, so it breaks down much quicker in the natural environment (a few months versus a few hundred years). For a foolproof variety of shades to play with, try EcoStardust Golden Glow Glitter Pack.
While Bio-glitter is a great alternative to traditional glitter, be sure that it still ends up in the trash and not down the drain during removal since all glitter can damage marine life before it degrades. As always, be very careful when using glitter around your eyes.