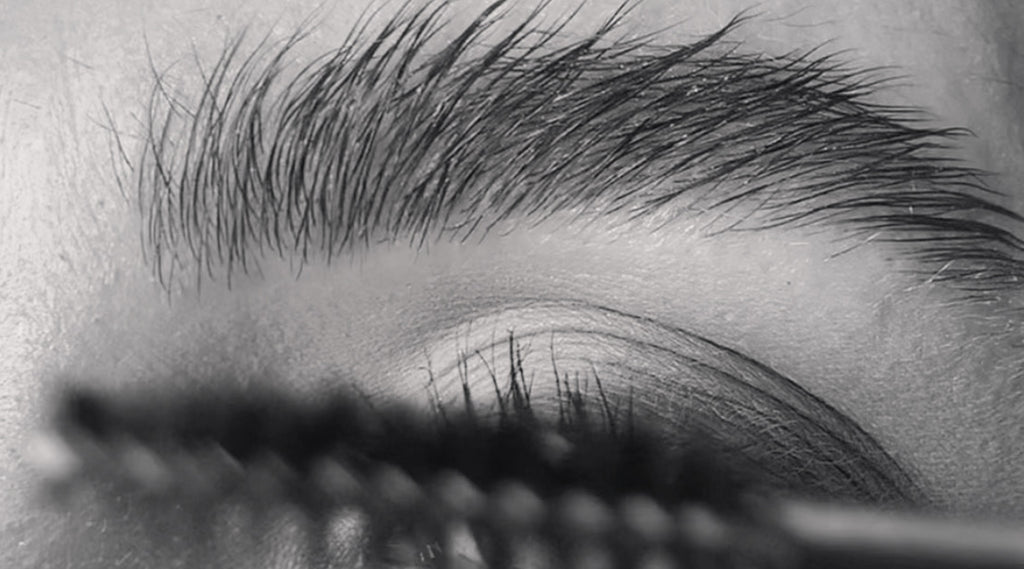 5 Essential Practices for Exquisite Eyebrows, According to Emily Illingworth
Tutorials
WELCOME TO THE CONSULT, YOUR VIRTUAL APPOINTMENT WITH THE WORLD'S MOST IN-DEMAND BEAUTY EXPERTS.
Fluffy, bushy eyebrows have taken center stage as the world's most beloved brow style, but, truth be told, achieving the look isn't always as easy as brushing a few hairs into place. For London-based eyebrow artist
Emily Illingworth
, helping clients attain the brows of their dreams is a passion. A quick scroll through her Instagram feed turns up countless examples of the most gorgeous and effortlessly chic styles from tousled and feathered to bold and slick. But, how do we achieve these popular looks at home? According to Illingworth, it starts with perspective. "Brows, for me, are about enhancing your natural beauty," she tells Rose Inc.
From the key maintenance checkpoints to the cleansing protocol that encourages the most growth, Illingworth shares all her expert tips for world-class brows here.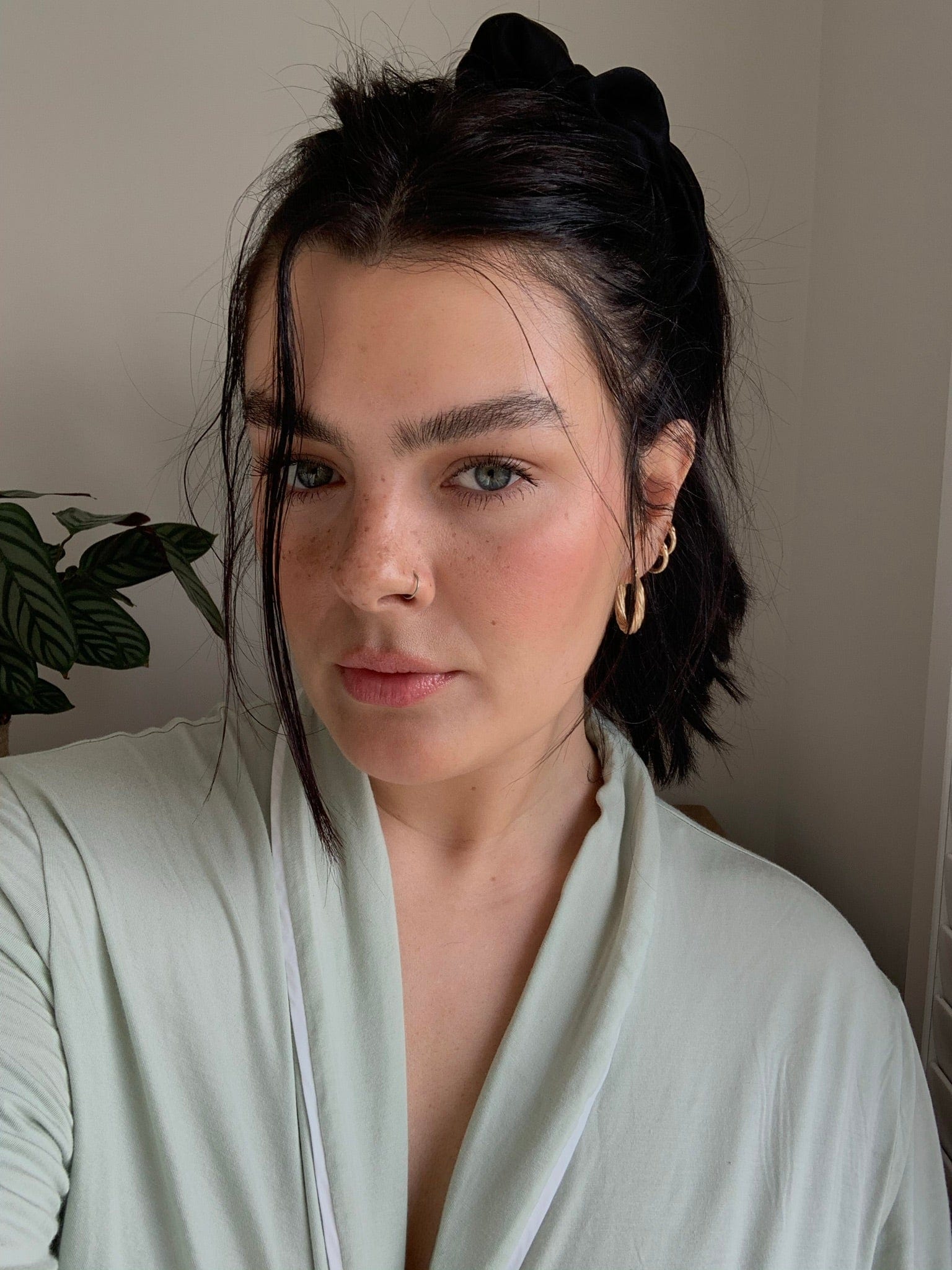 Practice 1: Don't Worry So Much About Trends
Beauty trends turn over quickly, which is a daunting idea when it comes to eyebrows. After all, even the most minor changes to our brow hairs can take weeks or even months to recuperate. Illingworth recommends taking a step back from chasing "it" shapes and placing more emphasis on what works best for each of our individual faces. "There are new trends circling every day, but it doesn't necessarily mean that your brows have to accommodate them," she says. "I would say that everyone can recreate a trend to some extent and this is where makeup is great for it. The key then is to tweak according to what works for the hair type, bone structure and eye shape."
Practice 2: Create a Supportive Styling Protocol
Keeping it as low-key as possible is another piece of Illingworth's expert protocol. "I prefer to use brow pencils over pomade because you can get precise brow strokes with a more natural coloring," she says. "I also recommend a good brow gel for a soft but natural hold". The Rose Inc Brow Renew Enriched Clear Shaping Gel can certainly get the job done, as can Anastasia Beverly Hills Brow Freeze or REFY Beauty Brow Sculpt , which Illingworth calls out as two of her favorites. Aside from the standard daily styling options available, Illingworth also points out the benefits of more permanent solutions like eyebrow lamination. "As a chemically straightening treatment, it helps to tame the brows. No matter your hair type—coarse or fine—the treatment helps to lay the brows flat and straight for up to 10 weeks." As always, be sure to seek out a licensed professional to help you determine if such a treatment is right for you.
"Brows, for me, are about enhancing your natural beauty."
Practice 3: Tweeze Conservatively
Perhaps her most emphasized brow care lesson, Illingworth believes that tweezing should be done sparingly. "You can get so easily carried away tweezing at home and as a result lose the shape and focus of the brow." The takeaway? Leave the heavy lifting to the professionals. Between appointments, though, she advises using a spoolie brush or tinted brow gel to keep your brows looking well-groomed. "If you absolutely must tweeze, tweeze below the brow bone to maintain shape," she implores.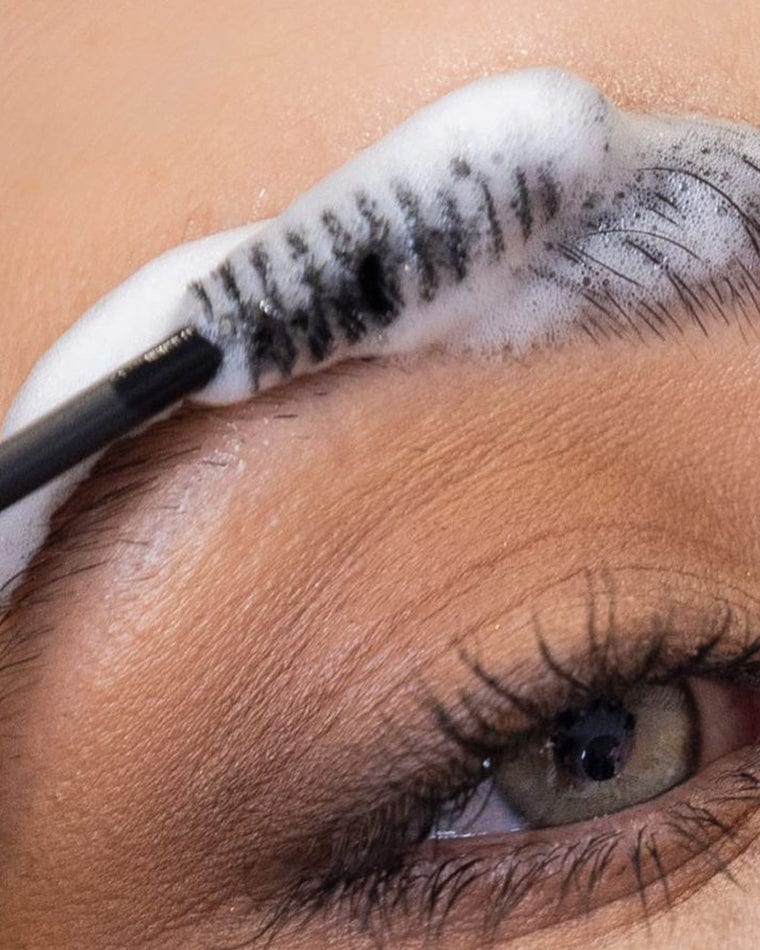 Practice 4: Prioritize Brow Health
Makeup removal is key for healthy skin and according to our expert, it's also important for healthy eyebrows. "Make sure you remove any makeup or setting gels from your eyebrows every night. If not, you may find that you're losing brow hair over time," she says. Chances are your wash day routine for your eyebrows isn't quite as involved as your wash day routine for the hair growing from your scalp, but Illingworth makes a case for stepping it up there as well. "Double cleanse and then apply an oil or brow serum each night to promote conditioning," she instructs, calling out the Dior Hydra Life Lotion To Foam Fresh Cleanser as her go-to makeup remover. Another tip she mentions is to avoid rubbing the brows, as the vigorous motion can unsettle the hair and increases fall out.
"Perfect brows take time. It all comes down to maintenance and caring for your brows with a minimal but effective routine."
Practice 5: Be Patient
"Perfect brows take time. It all comes down to maintenance and caring for your brows with a minimal but effective routine," says Illingworth. She explains that the typical hair growth cycle is between six and eight weeks long and can vary from person to person. Eyebrow hair that grows in patchy, in unwanted areas or over a longer cycle is no cause for alarm. "Don't get discouraged. With a tailored brow routine and nighttime treatments, you will certainly see a difference over time," she adds.