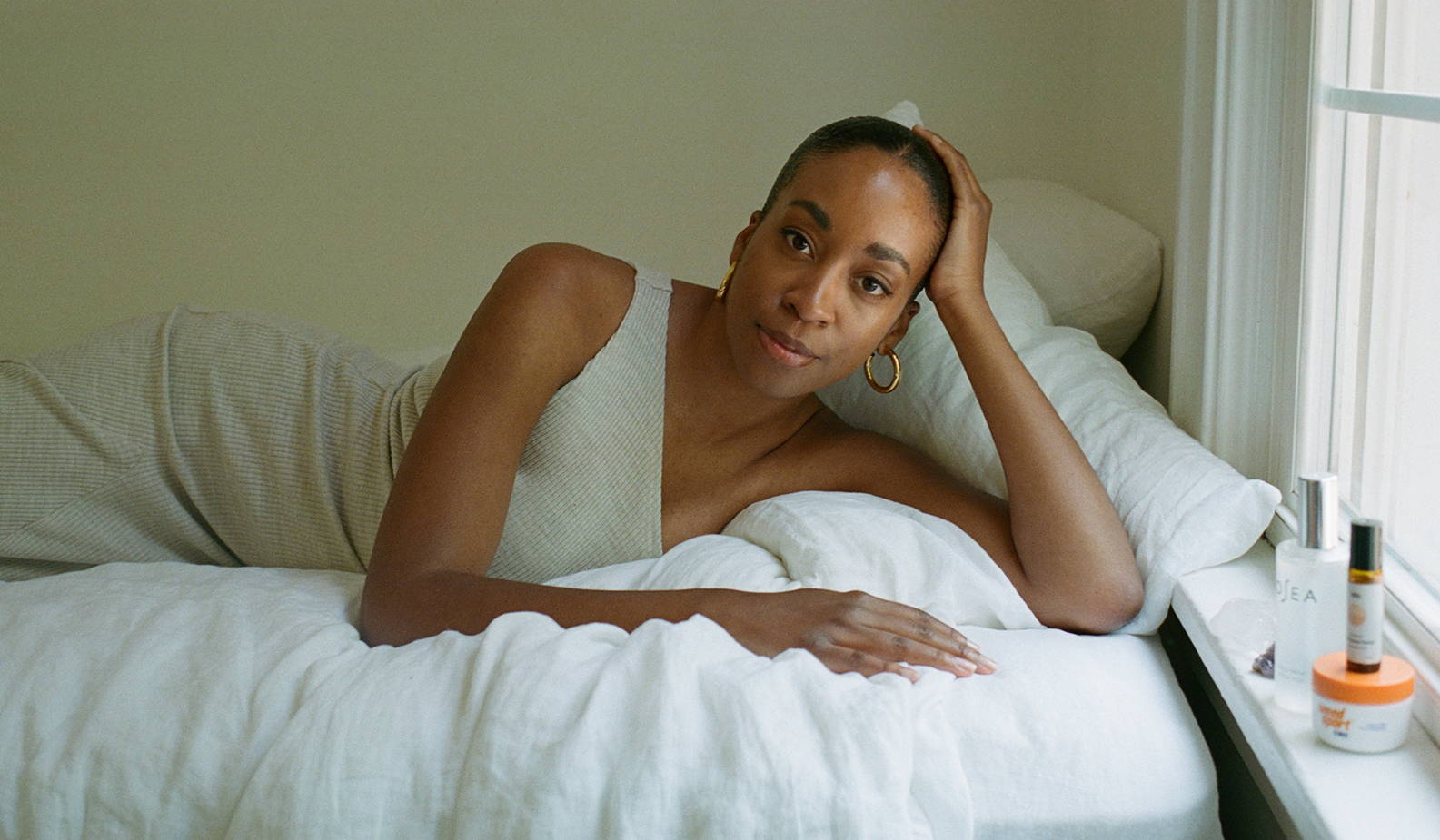 06 / 13
INTERVIEWS
Chrissy Rutherford on the Perfect Foundation & Changing Careers
Everybody has a story about beauty. In Rose Inc.'s The Profile, some of the world's most intriguing people share theirs. In this intimate interview series, we get (virtually) up close and personal to explore their definitions of beauty and path to self-confidence. Featuring imagery shot through their own lens, The Profile presents these compelling personalities in a new light—one that illuminates their own journey, dreams, and desires while highlighting their unique relationship with beauty.
Like many of us who grew up captivated by fashion, Chrissy Rutherford thought she landed her dream job at Harper's Bazaar in her 20s, only to step away from her eight year run as an editor at the iconic publication at the beginning of the global pandemic. "I didn't necessarily have anything concrete lined up, especially not pandemic-proof," she says. "It started with me taking a huge risk...2020 really feels like the year that my entire life changed." Now in her 30s, and having moved home with her parents to upstate New York when COVID closures left New York City in a standstill, she questioned what her next move should be. "What is my purpose?" she wondered. "Then my next act kind of found me and just like that, my life changed overnight."
In the exhausting, emotional, and eye-opening times surrounding the death of George Floyd and growth of the Black Lives Matter movement, Rutherford joined forces with good friend and fellow former editor, Danielle Prescod, to found 2BG Consulting, an agency designed to help brands with diversity, inclusion, and anti-racism training. "I think this industry still has a lot of work to do and I think it's going to take time," she says. "I really believe it's like a muscle that you consistently have to train. That's why you can't just take one anti-racism class and think you've got it all figured out. You can't just read How to Be Antiracist by Ibram X. Kendi and think you've got it down. Anti-racism is something you have to work at for the rest of your life".
We checked in with Rutherford to discuss her new calling, plus the must-subscribe newsletter she pens, as well as the beauty rituals and products that she swears by in our new normal, ahead.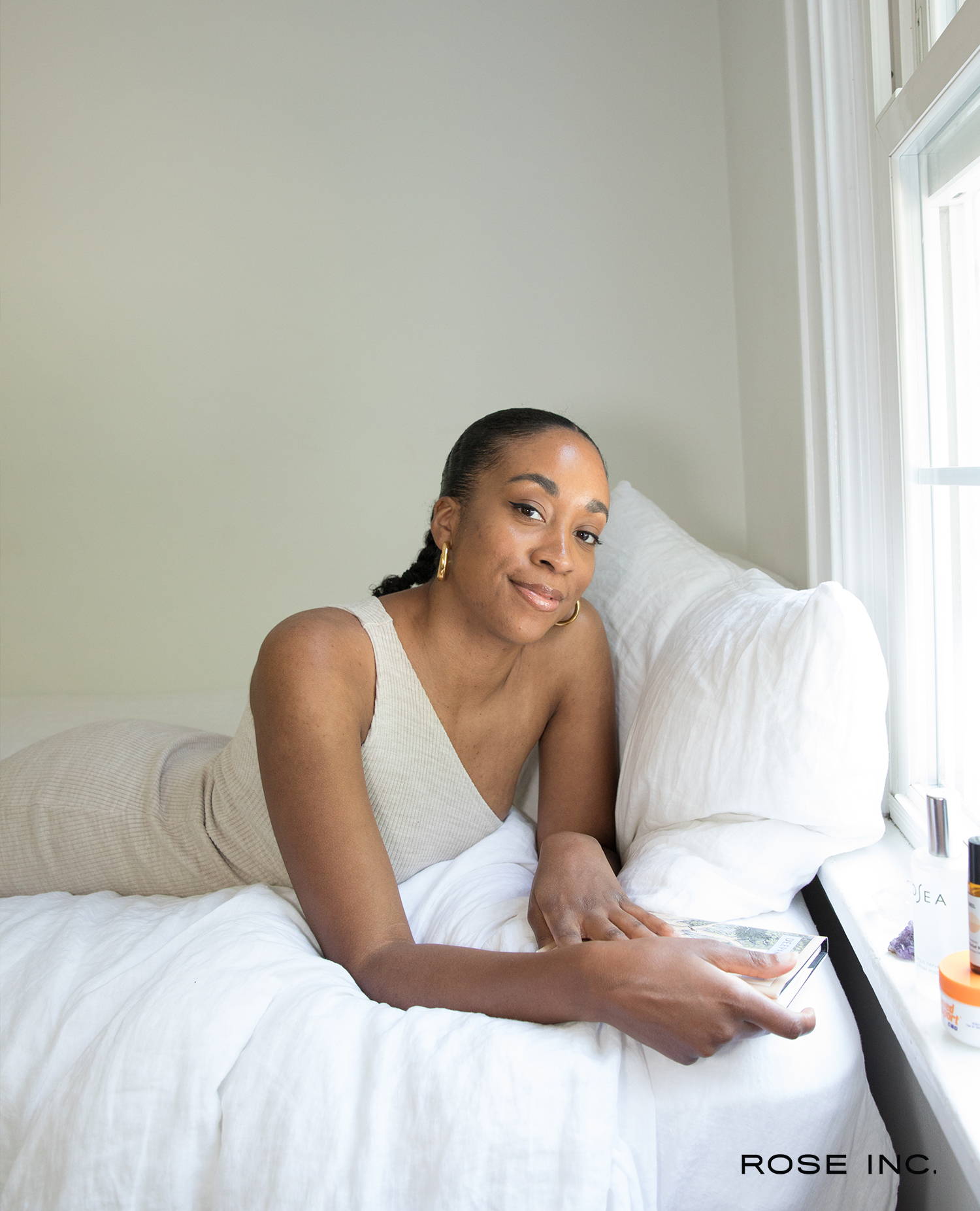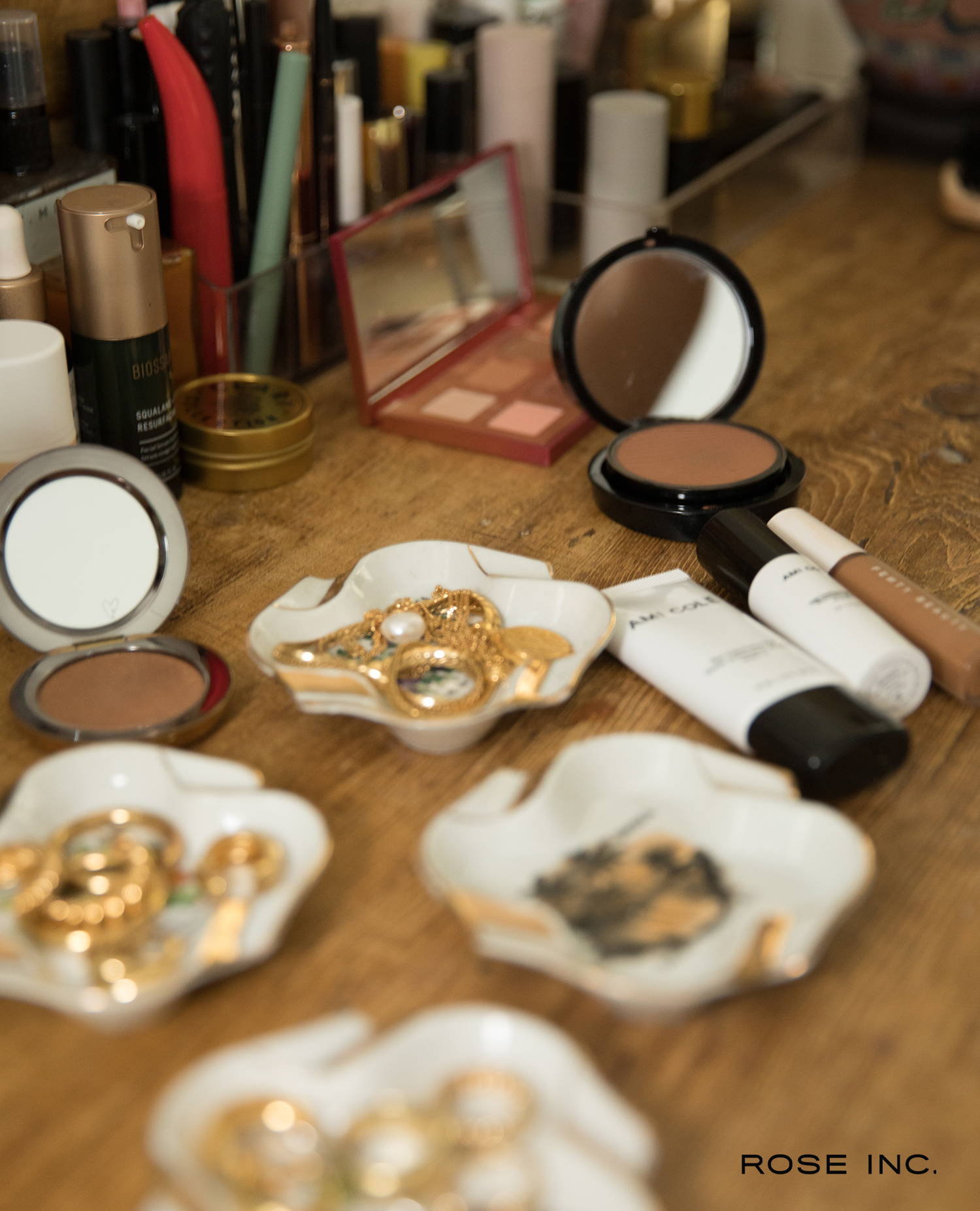 RI:
The past year has changed so much of our everyday lives. How have you been holding up through the pandemic's ups and downs?
CR:
I have a lot to be grateful for. Things definitely started out very uncertain — I left my job at Bazaar after 8.5 years just one month before the pandemic escalated and we went into lockdown. I wasn't sure what I was going to do next, but I was able to use the time in quarantine to think about my purpose and passion. I moved home with my parents and was really thankful for family time to help me decompress after feeling really burnt out from my career. It really felt like things just fell into place during the summer and I started a consulting agency with Danielle Prescod.
RI:
A big congrats on celebrating one year of your consulting agency B2G this month. What are you most proud of?
CR:
I'm so proud of the anti-racism workshop Danielle and I created. I think it provides a lot of value to the industry because it puts all of this anti-racism work in context of how it shows up in the fashion and beauty space — and how companies and content creators can course-correct. Obviously, formal diversity trainings have been around — but those people don't necessarily speak this language. Danielle and I have both been in the industry for over a decade, so we are able to provide personal experiences that give color to how people like us have been directly affected by racism in the fashion and beauty industries.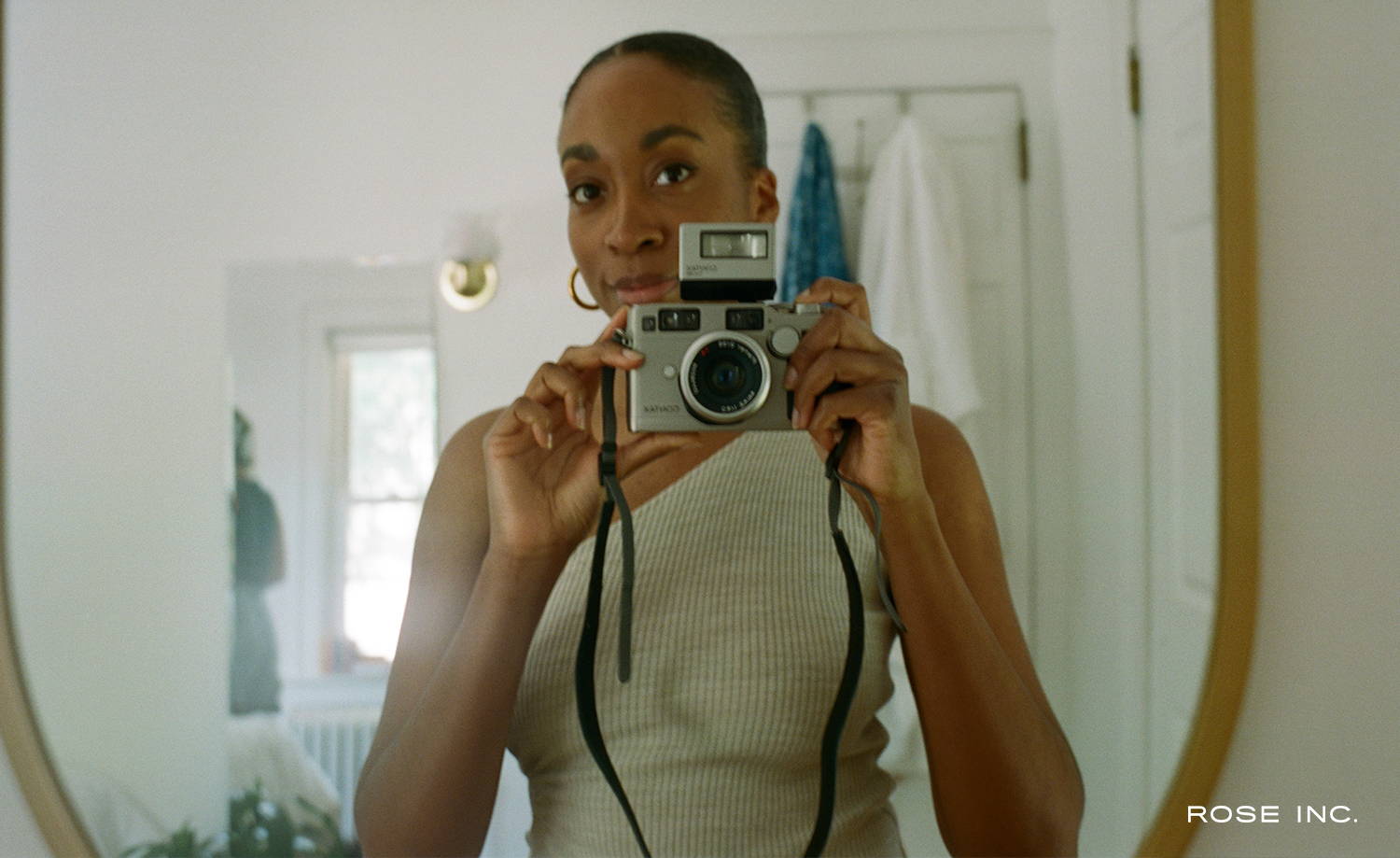 I had to really take a look at myself and what I wanted out of life…
RI:
Was there a primary reason for your career shift? 
CR:
There were a lot of different factors, but at the end of the day, I was extremely burnt out by the pace of working in fashion media. In addition to that, the landscape has changed so much and now what resonates with audiences isn't the same…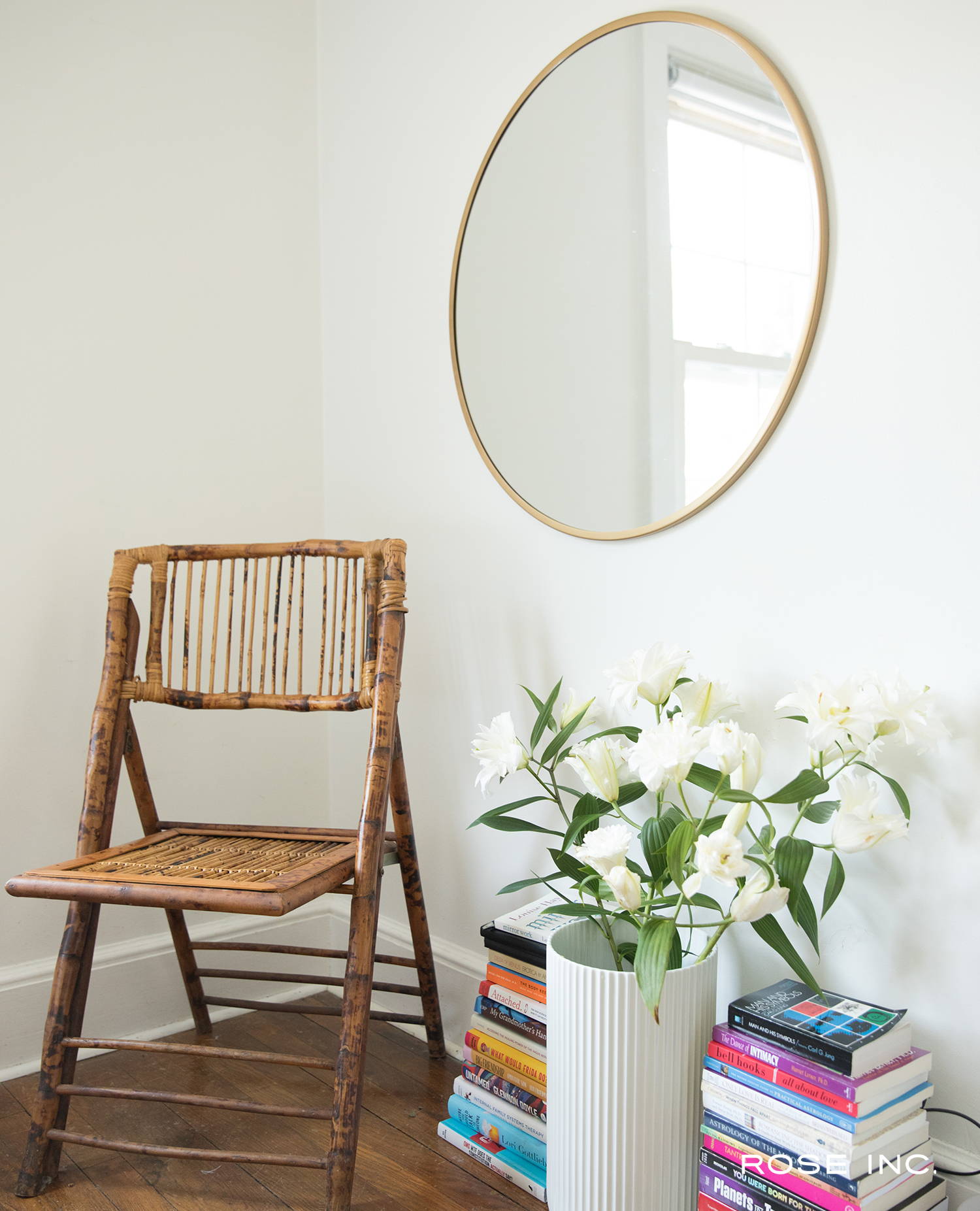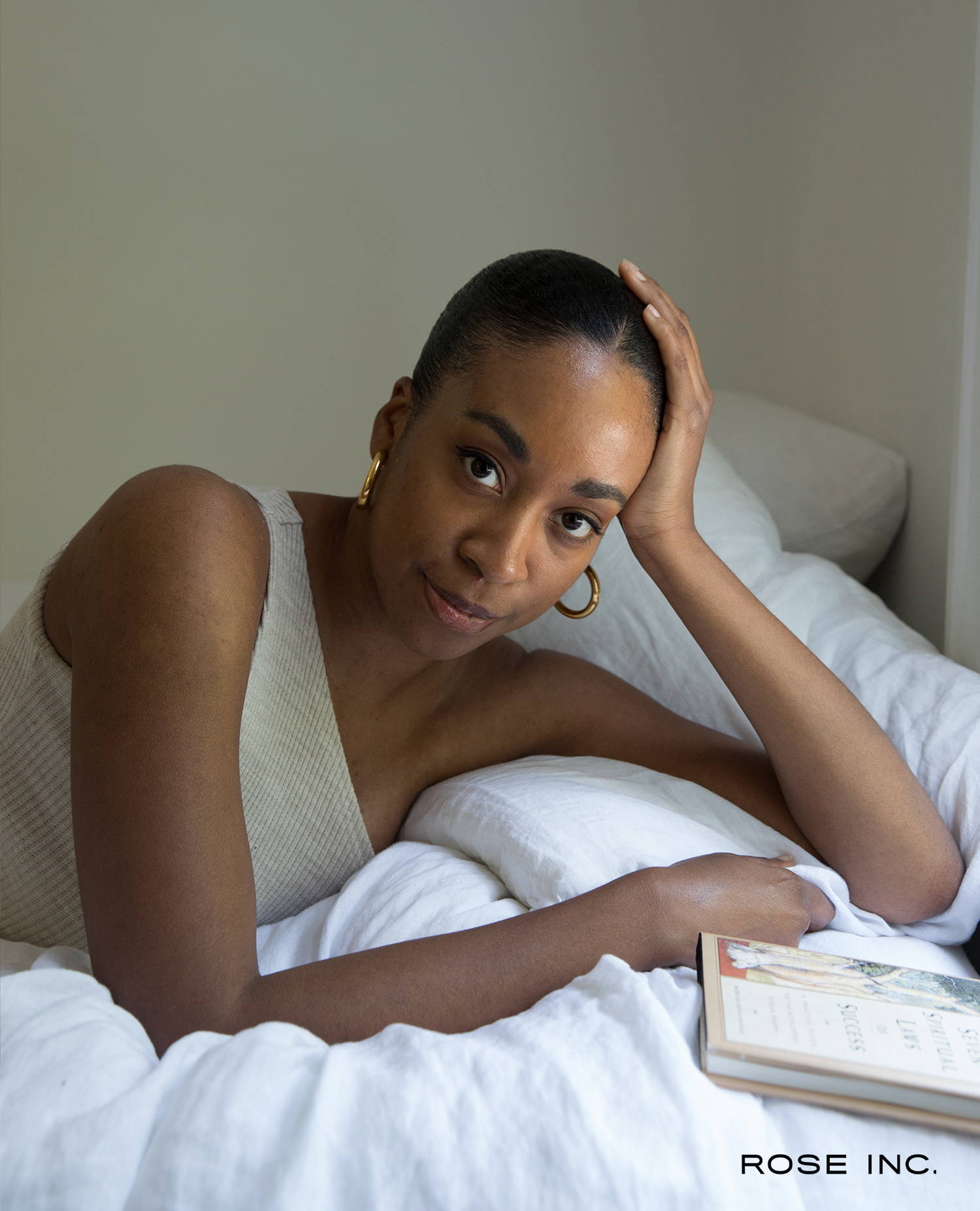 RI:
What kind of changes in media had you noticed?
CR:
I just didn't feel fulfilled by writing about celebrities, and truthfully that's the entry point of fashion for younger readers today. I am a true fashion fanatic; I grew up obsessed with fashion magazines and studying every designer's show on [now defunct] Style.com. On top of that I was also getting opportunities to monetize my Instagram, which is highly frowned upon within publishing companies. It was getting harder and harder to turn down opportunities. I was at a place in my career where I was taking a calculated risk; I had really weighed up the pros and cons and ultimately, I had to really take a look at myself and what I wanted out of life.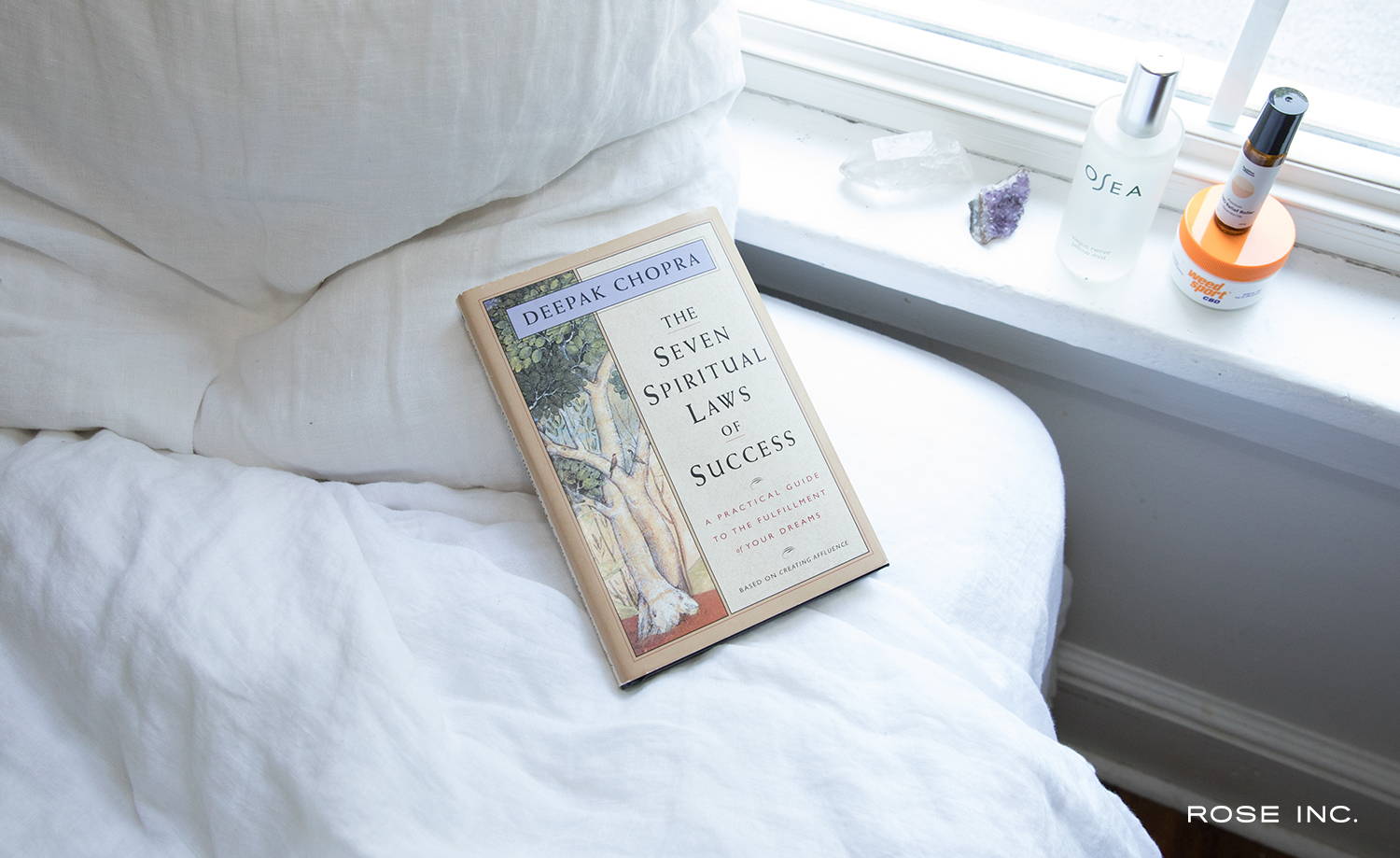 RI:
Did you discover anything new about yourself?
CR:
The process of leaving Bazaar was one of the biggest evolutions for me. I really connected with my own self-worth; I no longer had to constantly question myself because of the corporate setting I was existing in. We get so attached to the brands we work with and think that's what makes us who we are, and I had to spend some time untangling my self-worth from the work that I was doing.
I had decided two years prior that I was ready to leave—it's not an overnight thought! I did worry if people were still going to care about me once my name was no longer attached to a publication. I definitely had discussions with my therapist on this and weighed up the options as well as tried to find myself again in the process. Who am I as a person? Who am I as a creative? What value do I bring as a Black woman in this predominantly white industry? So, I think I have truly come out the other side feeling extremely confident in my own abilities.
RI:
Do you have any advice for other Black women who are a minority in their industry? 
CR:
I think I've always really believed in myself, and that has helped me so much, especially in times when others didn't believe in me. So I think knowing your value and believing in yourself are great defenses to help you persevere through difficult times, or when you need to walk away from a toxic situation. Believe in your capabilities, what you want, who you are—and pursue your dreams wholeheartedly.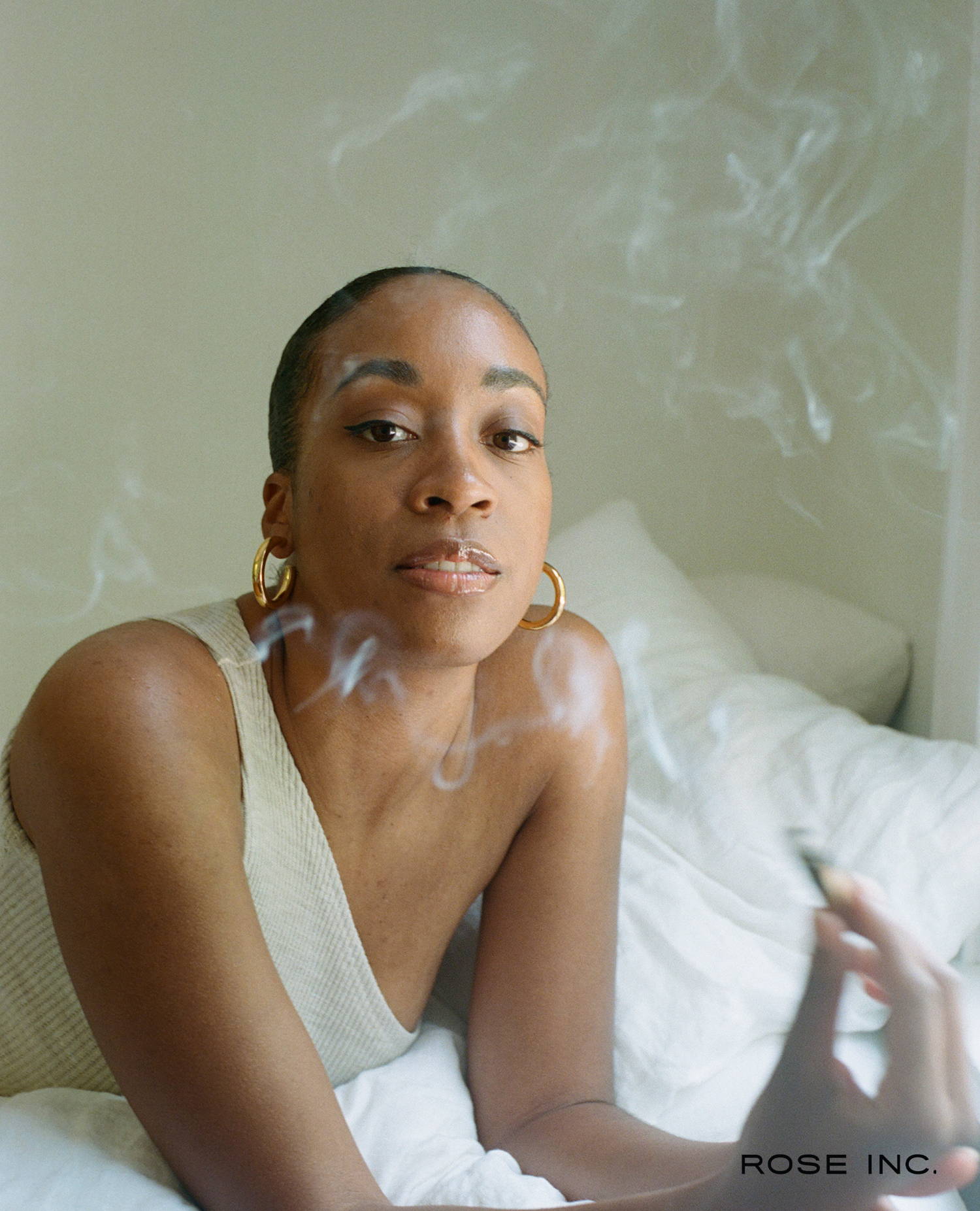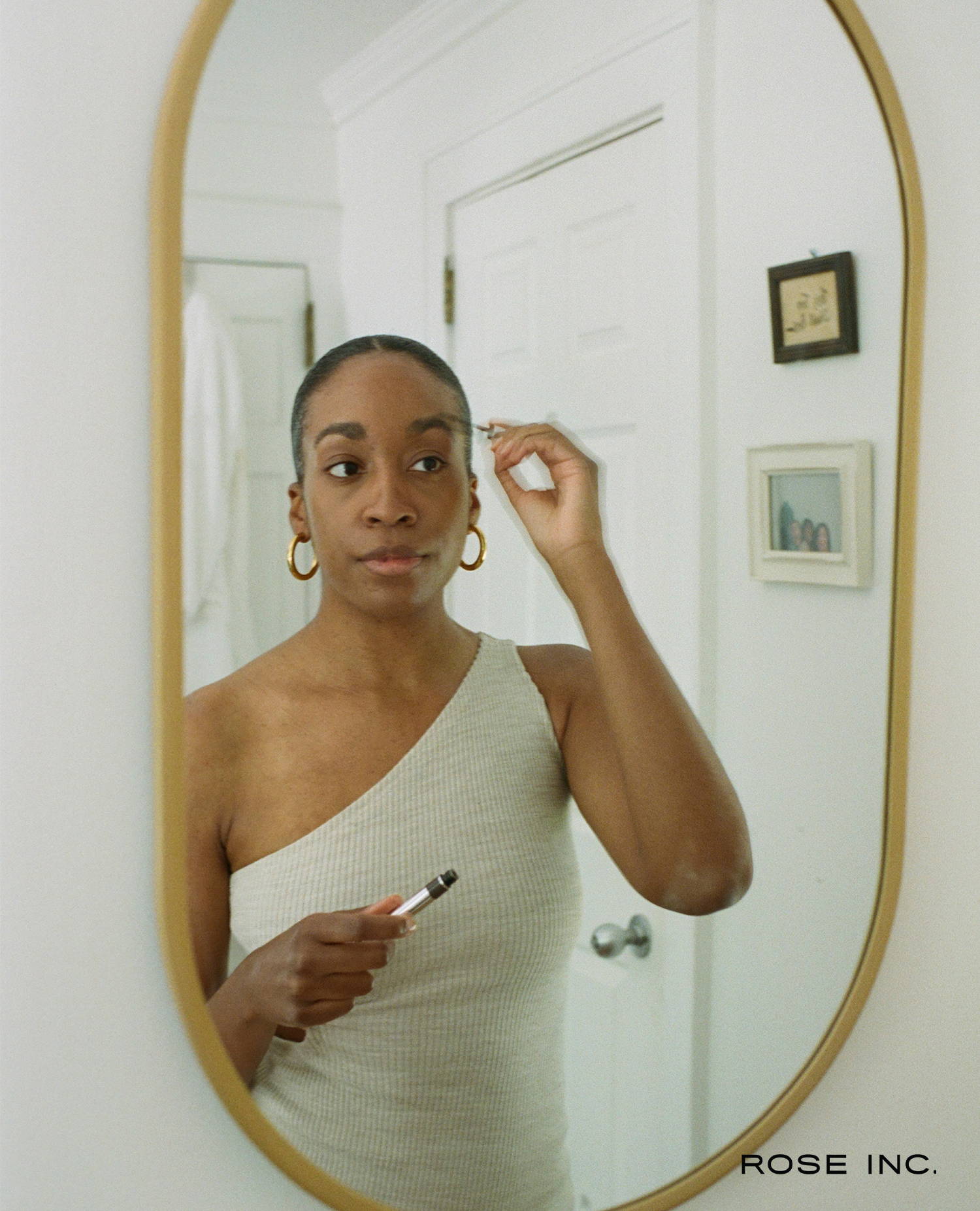 RI:
How has your fashion and beauty routine changed as you have started a new chapter?
CR:
In some ways my routine has become much more simple because I'm not out and about like I used to be. In the past year I've certainly received more products to try and review but I try to be mindful about what I accept because I can't use every beauty product and I don't need a new outfit every day of the week. I also currently live with my parents and my mom gets easily stressed out by all the boxes that pile up. So I always have to ask myself, 'am I actually going to use this?' 
Believe in your capabilities, what you want, who you are — and pursue your dreams wholeheartedly.
RI:
What brands are you loving now?
CR:
I'm more interested in discovering new, contemporary, and up-and-coming brands rather than the big luxury brands. I love Nanushka because it's sustainable and feels so luxe. Victor Glemaud, an incredible Black designer, makes the best statement knitwear. I also love Attire, created by my friend Xenia Adonts, she's put so much thought into creating a sustainable and truly timeless brand. 
RI:
Speaking of sustainability, how have you seen the fashion landscape evolve?
CR:
For so long we have associated sustainable brands as being unrefined, but that is the opposite of the sustainable landscape right now. There are sustainable brands that are making incredibly elevated clothes.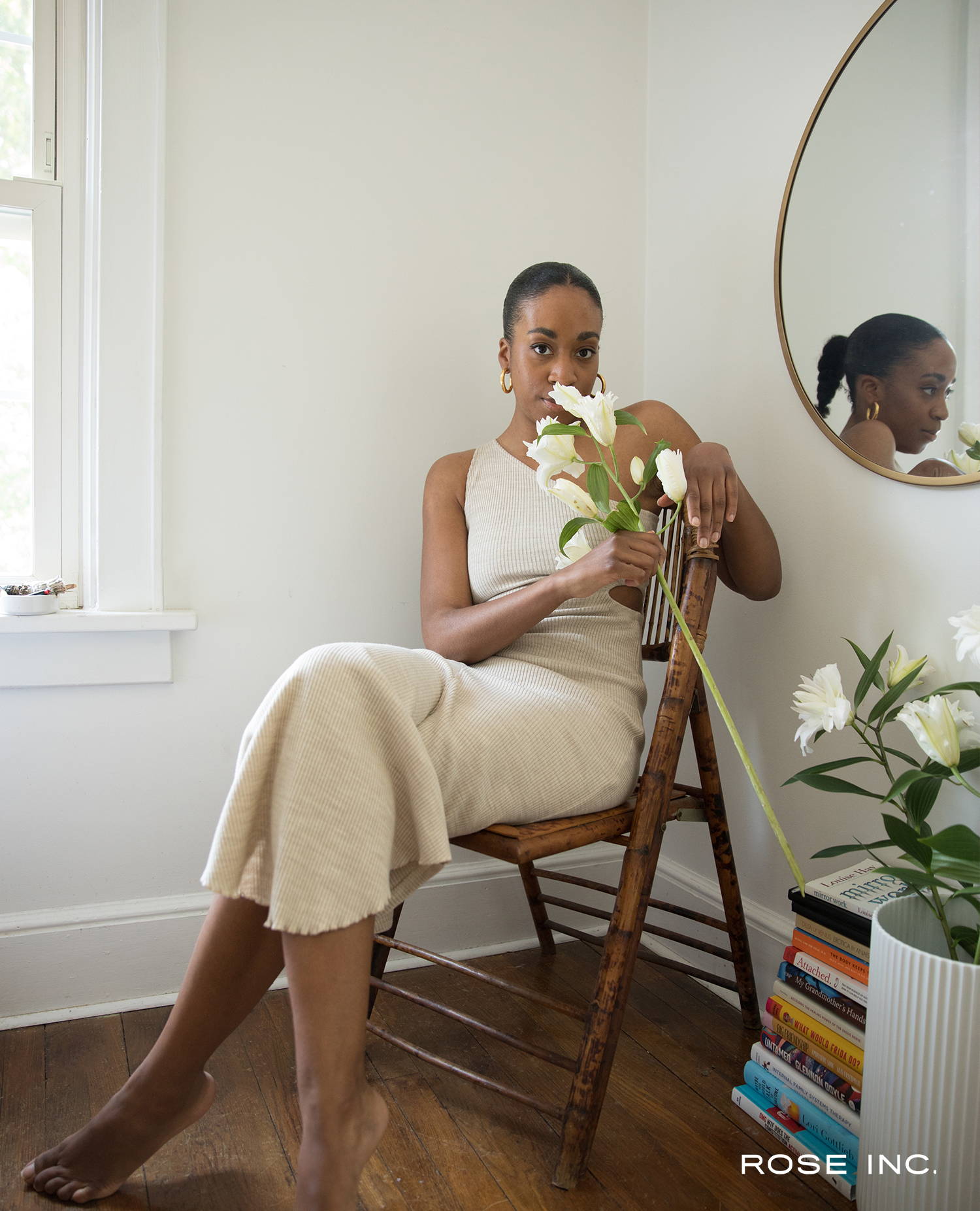 RI:
What is your beauty routine like lately?
CR:
I've definitely been experimenting more since I've been at home this last year, but I have to be careful because I have acne-prone skin. I have to say, I just started constantly using Dr. Barbara Sturm's Darker Skin Tone Range and I'm like, 'what kind of magic is in these products!?' I had a lot of hyperpigmentation from hormonal breakouts, and I use the Cleanser and Enzyme Cleanser, followed by the Hyaluronic Serum and Face Mask and Face Cream. I also like Dr Sturm's approach, she recognized the special needs of melanated skin and created this line years before the black squares. Now so many beauty brands are trying to play catch up to win over Black consumers. I've also recently become obsessed with Biossance, its Squalane + Lactic Acid Resurfacing Night Serum has really helped to combat my cystic acne.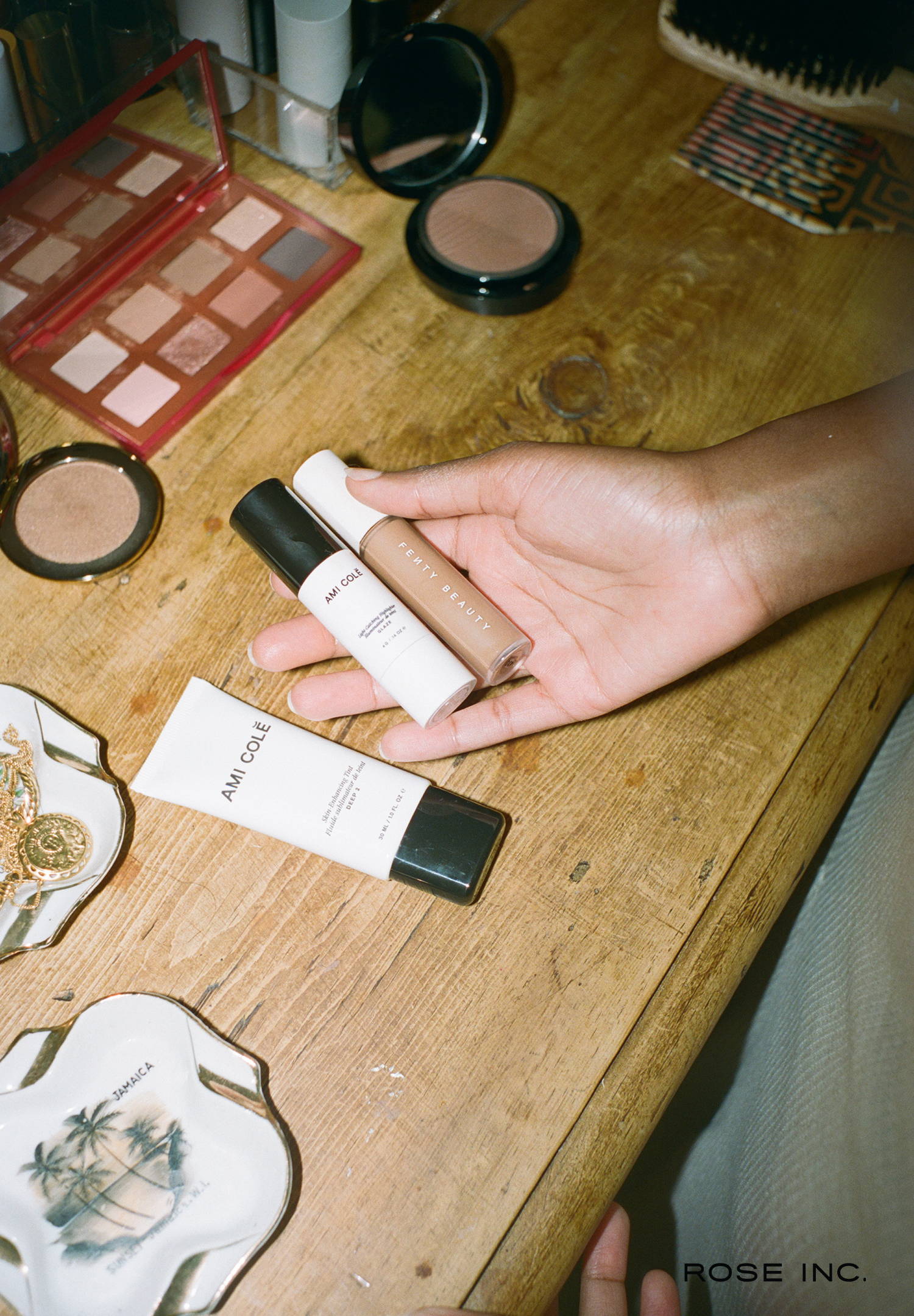 RI:
What is your hair routine like now?
RI:
Can you share any beauty tricks you've learned through the years?
CR:
I'm often asked how I get my hair to grow so fast. My answer is to get regular hair trims every six weeks. I think sometimes Black women shy away from trimming their hair because they don't want to sacrifice the length. I've been there, but if your ends aren't healthy that's only going to work against you in the long run.
We all know you can be in your hottest outfit with nails and hair done and feel completely inadequate inside…
RI:
You often speak about meditation, healing, and astrology. What role does this play in your life?
CR:
These are all tools I use for self-discovery and self-improvement. I've always loved astrology since I was a teen; it was something that I was just naturally drawn to, but my meditation and self-care practices are how I manage my anxiety that I've dealt with since I was 13.
RI:
How do you practice self-care now?
CR:
Through both my own exploration and the help of my therapist I [have] searched for things that bring me peace of mind and comfort. Often self-care gets tied to the external, but at the end of the day, self-care is really about nourishing the inner-self, your inner-world, your soul. We all know you can be in your hottest outfit with nails and hair done and feel completely inadequate inside. I know I can feel great about myself even with my hair out of place and skin in a complete mess. It's about peace of mind.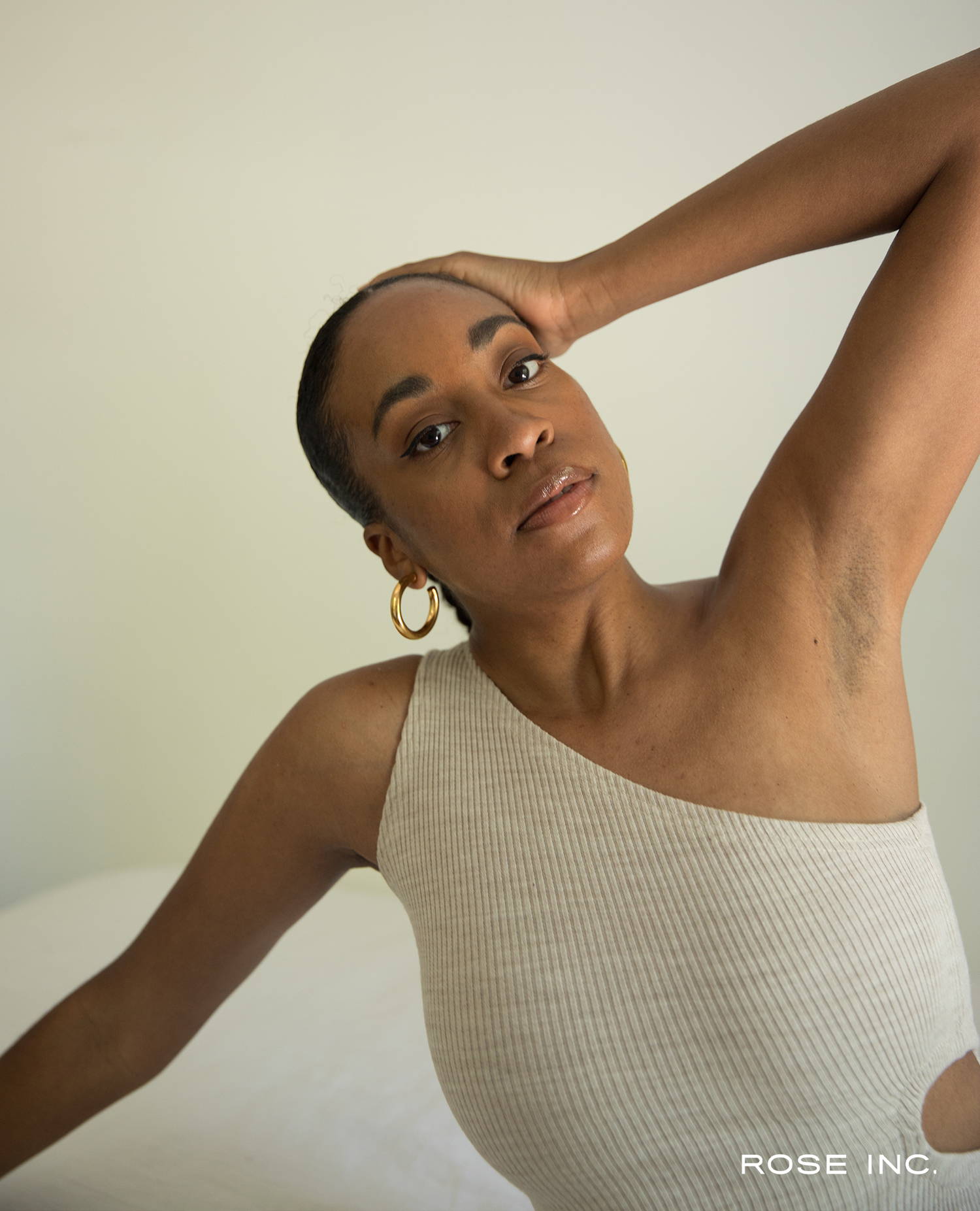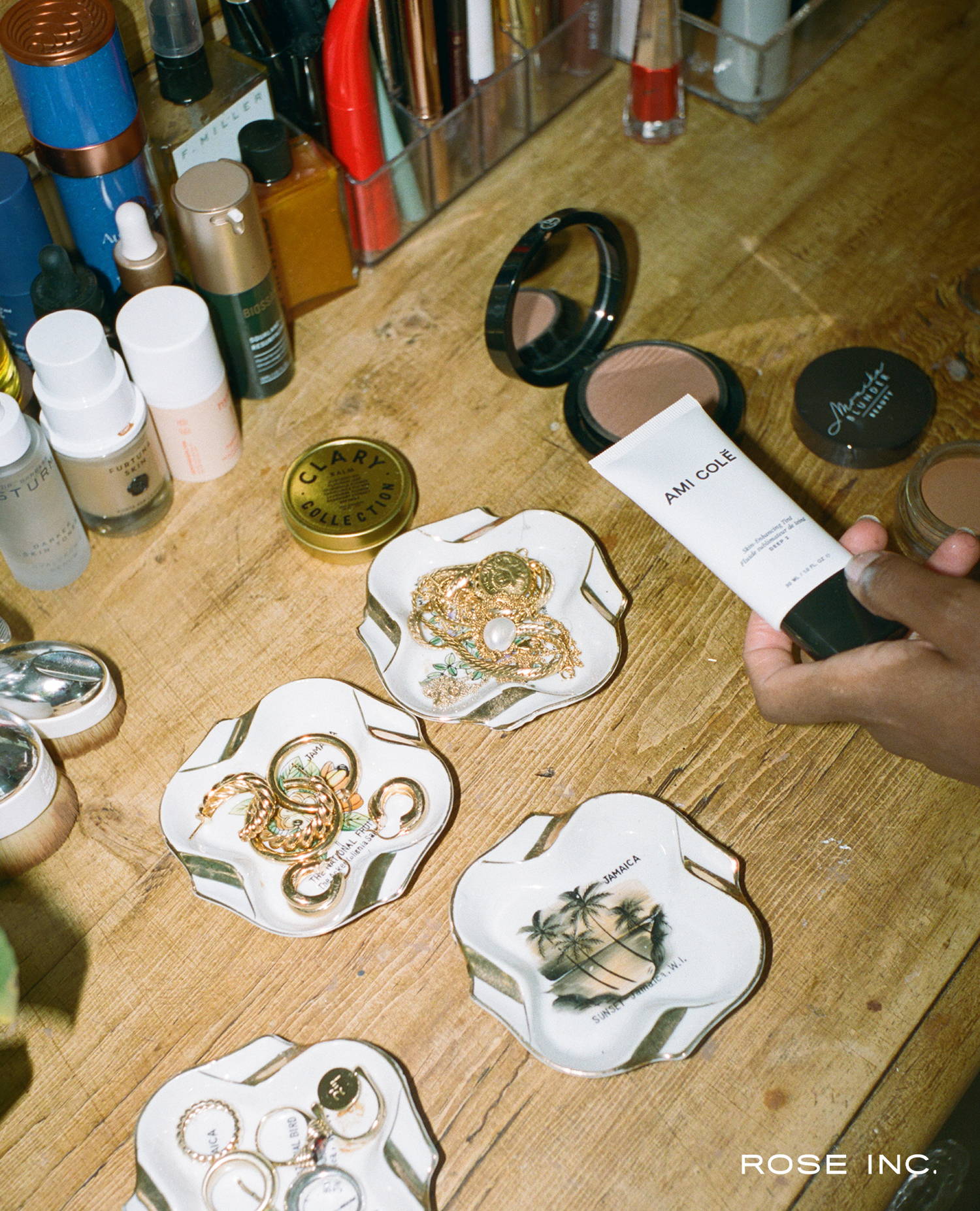 RI:
Tell me about your newsletter #fwdjoy.
CR:
It's a newsletter that I share with my community, often further discussing the topics we openly speak about on my platform. The idea originally came about as a podcast but then I decided to create a newsletter and just write like I often do in my own journal. I always get a lot of questions outside of fashion from mental health and astrology to therapy, and how to overcome life's hurdles, so I use my newsletter as a way to expand upon these topics and have more space to write something longer than an Instagram caption. It's essentially about examining ourselves on a deeper level, self-discovery, and self-investment.
RI:
What advice would you share about self-discovery?
CR:
I think it's important to stay curious about why we are the way we are and think the way we do. How can you be the best version of yourself? Bettering yourself is not only beneficial to you but those you come in contact with on a daily basis. One manifestation practice I love is writing down a narrative for what you want your year or the next six months to look like. Write it in present tense as though it is currently happening, and then leave it and forget about it and come back to it when you're ready and see how much you actually did accomplish through the intention of your narration.