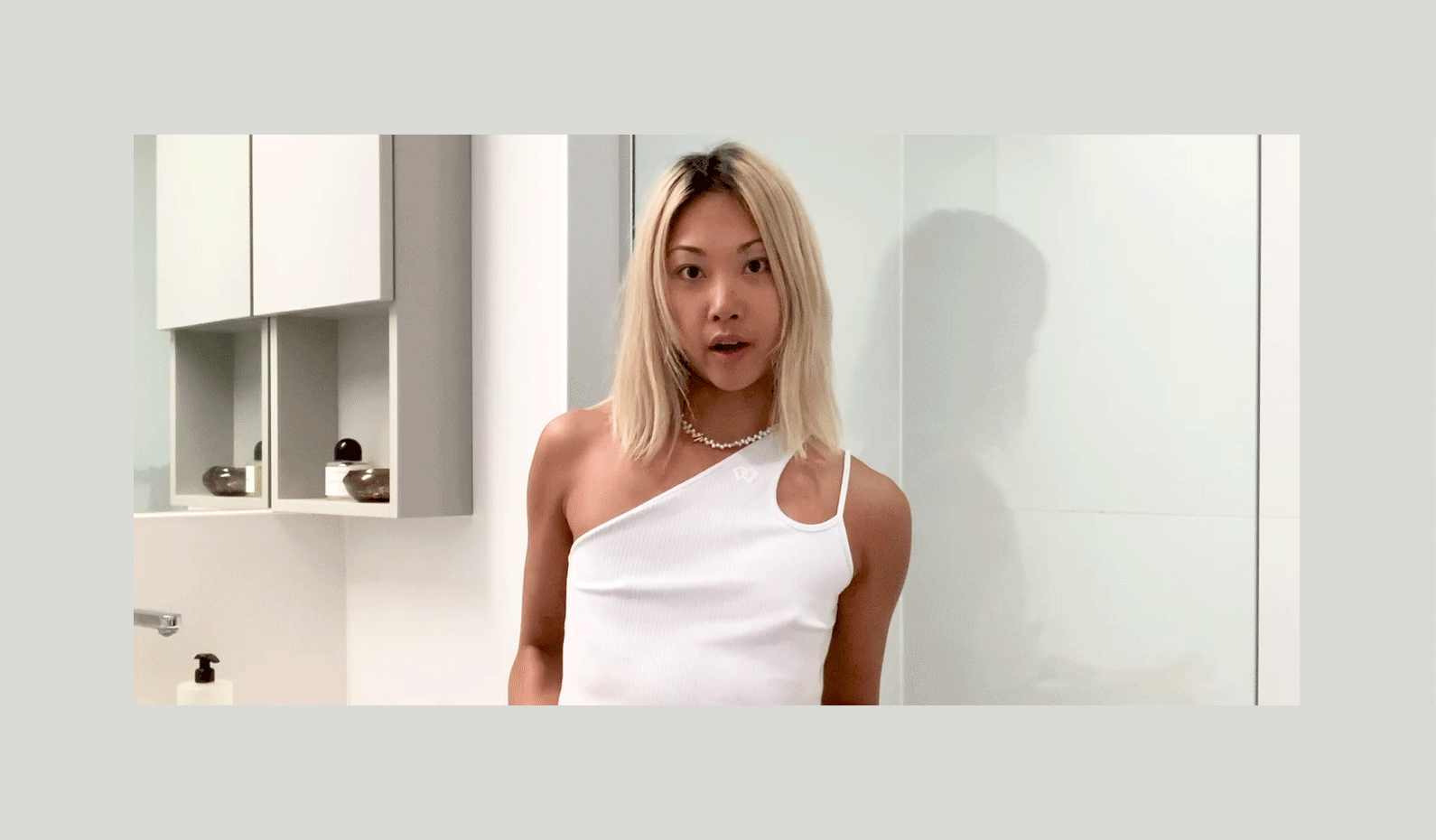 07 / 21
TUTORIALS VIDEO
Vanessa Hong's Nourishing Hair-Care Routine
Vanessa Hong's natural curiosity for discovering clean, nourishing hair products started in an unexpected way. It wasn't until she bleached her hair into an icy shade of platinum that she realized that a new, supremely-gentle protocol was not only beneficial, but vital to keep her strands healthy.
Five years later, the multi-hyphenate—model, influencer, and host of the Vanessa Wants To Know podcast—is still bright blonde, but now she's armed with a tried-and-true routine that includes an exfoliating scalp scrub, a stable of formulas she picks up at Whole Foods, and a purple toning mask from an esteemed French colorist. To call it bespoke is an understatement.
In our latest In My Bathroom video, Hong walks us through the regimen that took her years to perfect, including how often she uses each product and the tips she's learned along the way to get the most out of every application.