03 / 26
AIR TUTORIALS
Artist In Residency: Misha Shahzada's Modern Metallic Mouth
Welcome to Artist in Residency, our series that brings the industry's most innovative makeup artists to Rose Inc. for a month of creativity and inspiration. Each week, you'll discover an original look—and the story behind it—created by an artist we love.
From a young age, Misha Shahzada knew she wanted to work in beauty, but becoming a professional artist felt beyond her grasp while growing up in a small town in Northern California. "I wanted to do makeup, but I didn't know how to be a freelancer and be successful," she says, so she studied finance in college with the goal of becoming a beauty buyer instead. Soon she'd accepted a job as a stock trading assistant in New York City, an opportunity many would covet, but she still couldn't shake the beauty bug.
"I had all these dreams and goals to do editorial, so when I was 21 I decided that I was going to do makeup," she recalls. For four years Shahzada traded days off for hard work. She worked her assistant job on Wall Street during the week and built her portfolio on the weekends. A decade later she's accomplished her goal many times over. The Lebanese-American artist's work can be seen in Vogue, Harper's Bazaar, ELLE, i-D, and Interview Magazine. For these reasons and more, Rose Inc. is delighted to welcome Shahzada as our March artist in residency.
When approaching this editorial shoot, Shahzada had one overarching goal: "I want to spread some optimism," she says. Living through the global pandemic in NYC has given the artist a new perspective and a desire to find the silver lining in the everyday. Whether whimsical artwork or a soothing color palette that inspired each look, Shahzada left breadcrumbs by way of silver eyeliner throughout the four looks, which she created on longtime client and friend, model Emily DiDonato.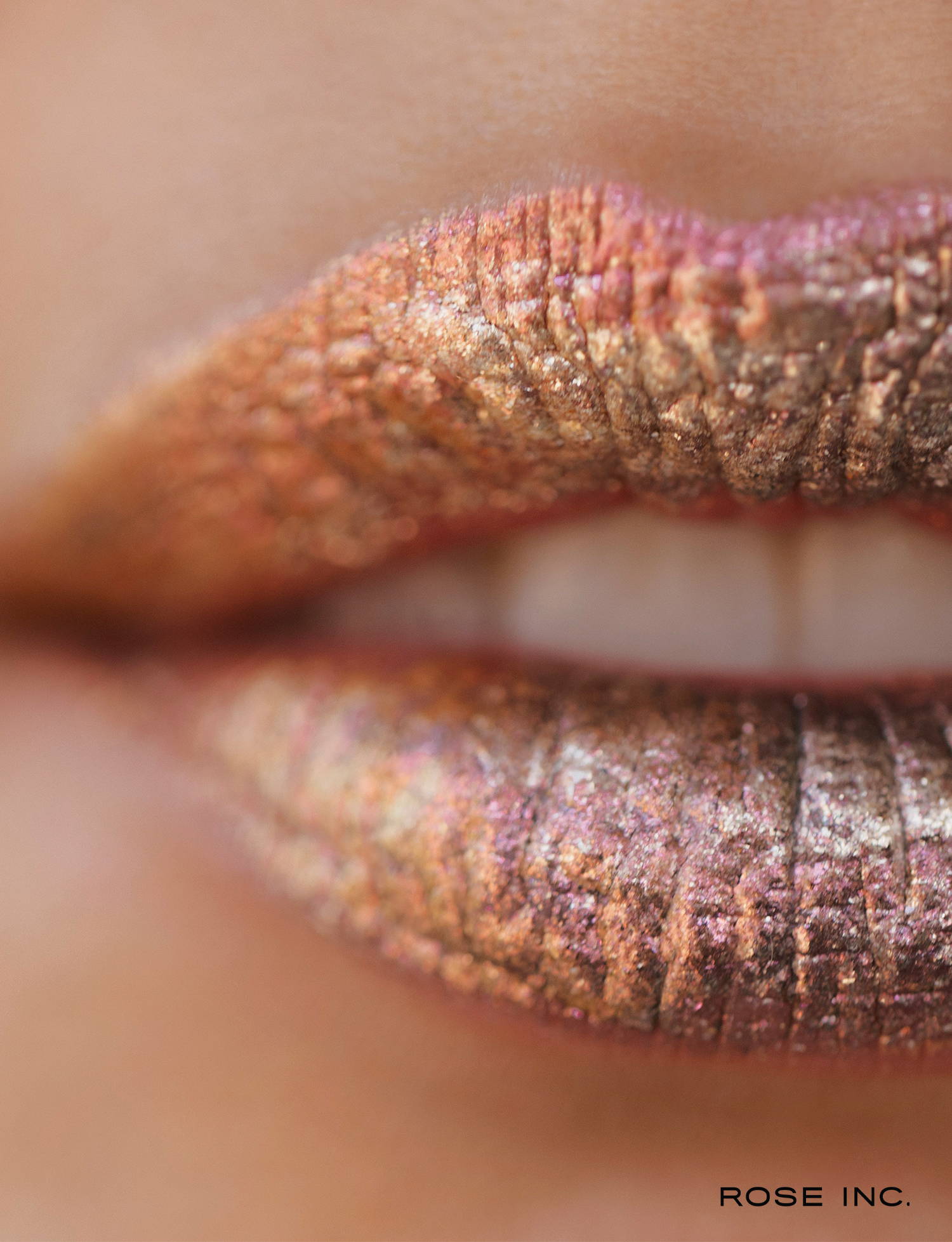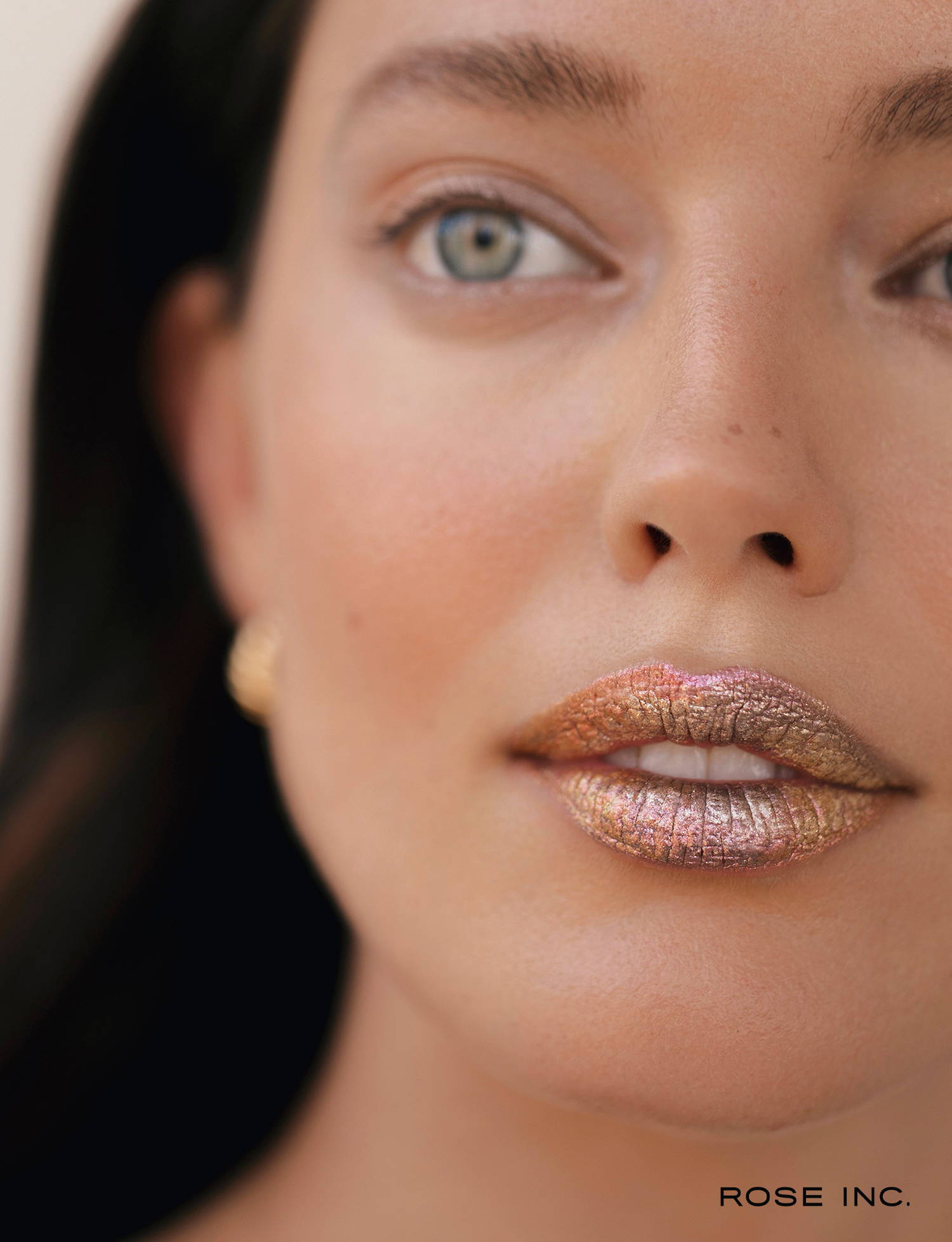 Her Residency Inspiration:
Escapism through beauty is one meditative way to find the silver lining of staying still at home, so Shahzada searched high and low for a way to translate one of her favorite avant-garde beauty looks to one well-suited for a post-COVID cocktail party. "I've seen other artists create foil lips with actual foil for runway shows and it looks amazing," Shahzada says, noting that, while beautiful, the technique is impractical for everyday and difficult to convey the ombré finish she envisioned. "I had to really search for the right product that dries and still really looks like foil." Using a painting from artist Katie Rodgers as her guide—a striking melt of colors and tones—she successfully crafted her vision for her final week in residency.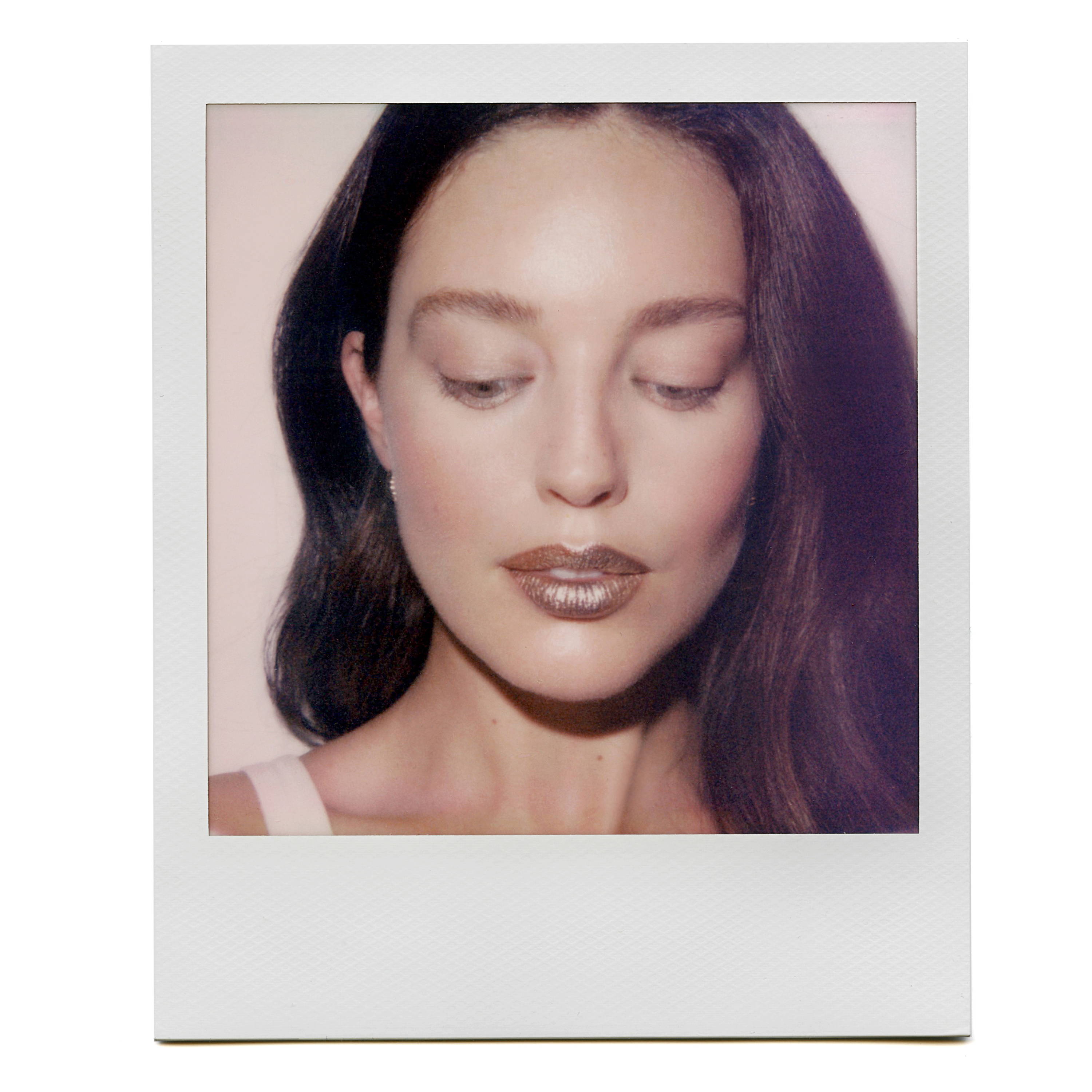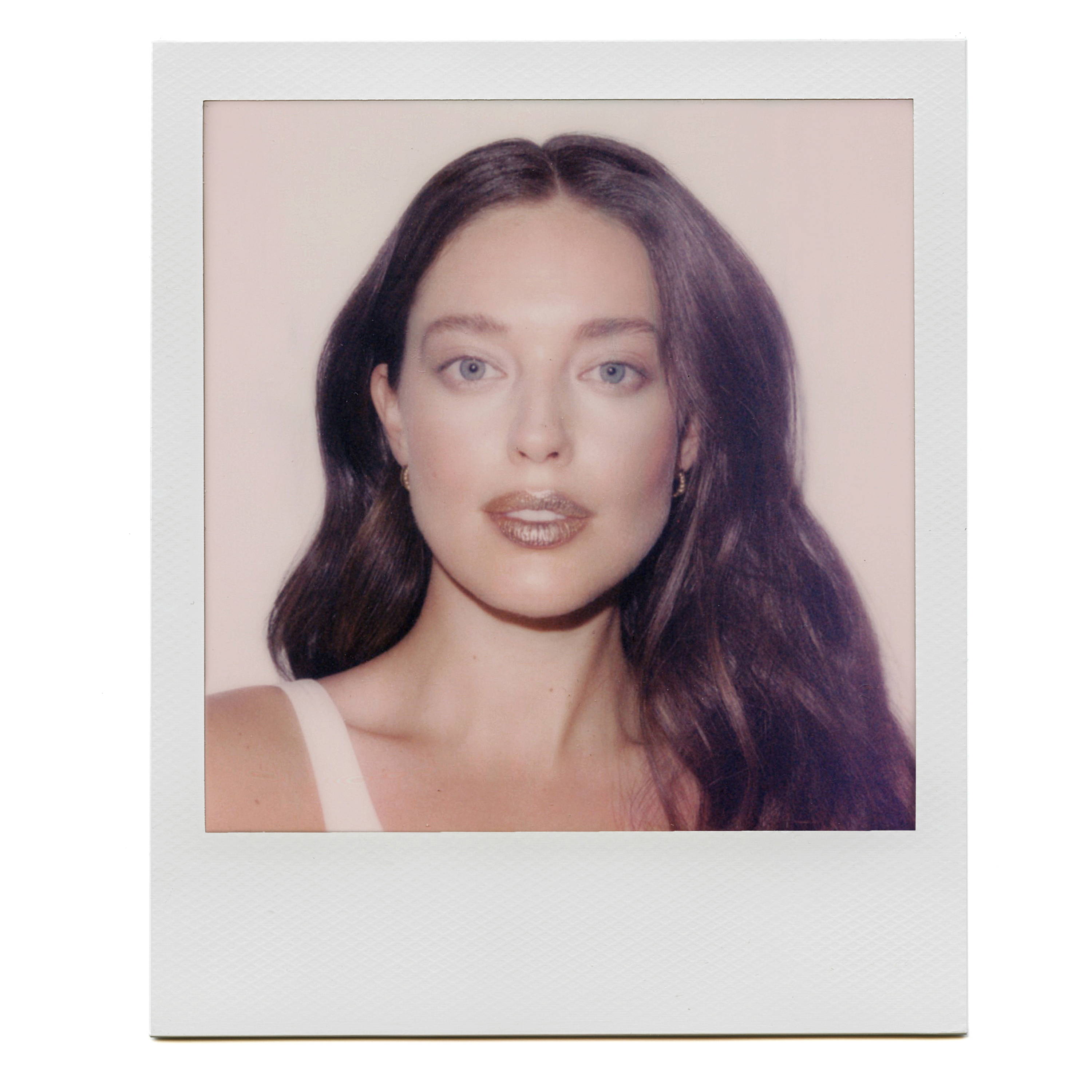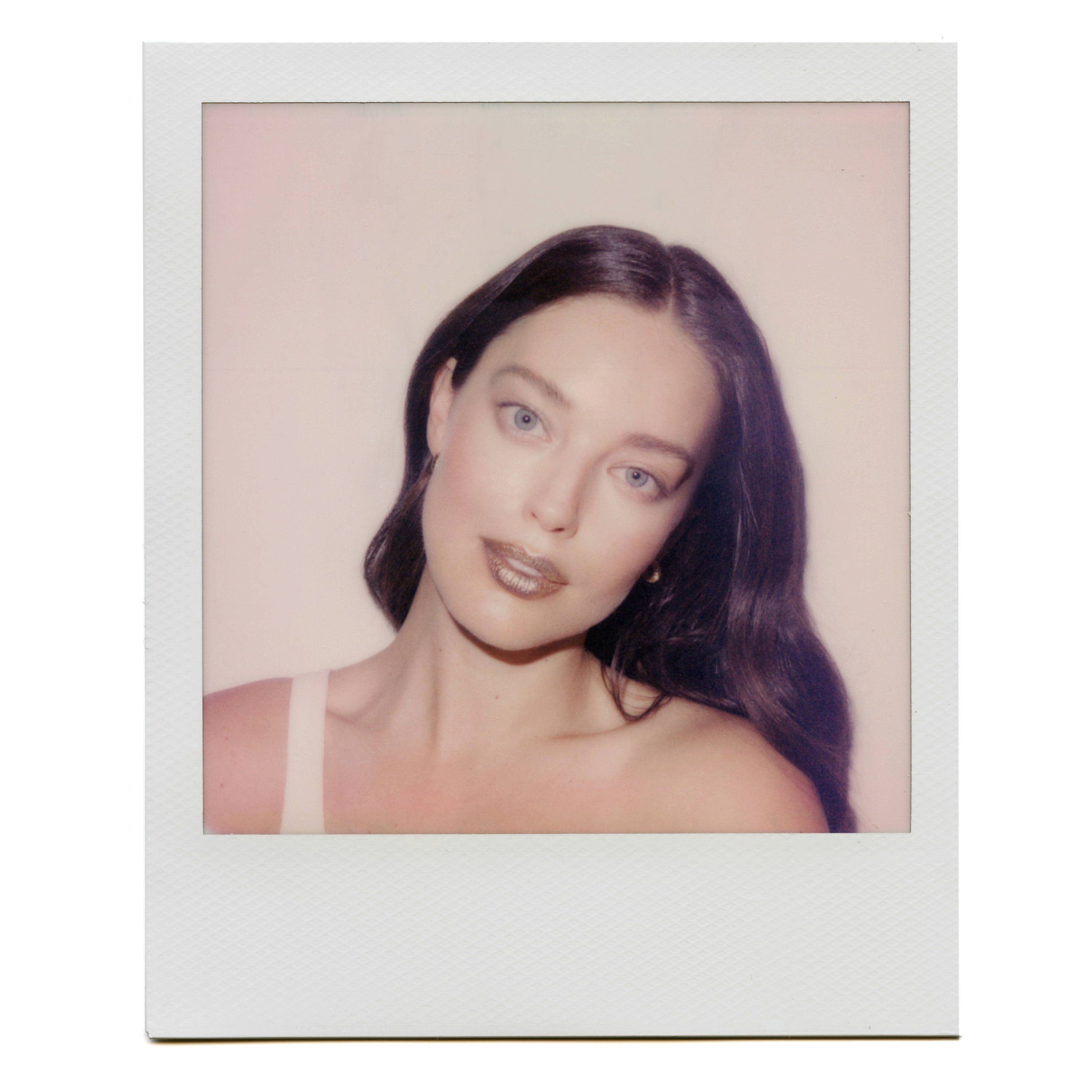 After gently exfoliating DiDonato's lips with a textured makeup-removing wipe, Shahzada reached for the pièce de résistance: Danessa Myricks Colorfix Foils in Rocket, Milky Way, Nebula, Venus, and Alien. "I added small amounts of each color onto a palette and then used Rēphr Brush #03 to pick up drops of color and apply them to different parts of her lips," the artist explains. "Then I took a clean blending brush to buff them together."
Pro tip: "The product dries very fast and doesn't move, which is a good thing," she says, but notes that it's crucial to move quickly. "Make it your own—that's what makes it original!"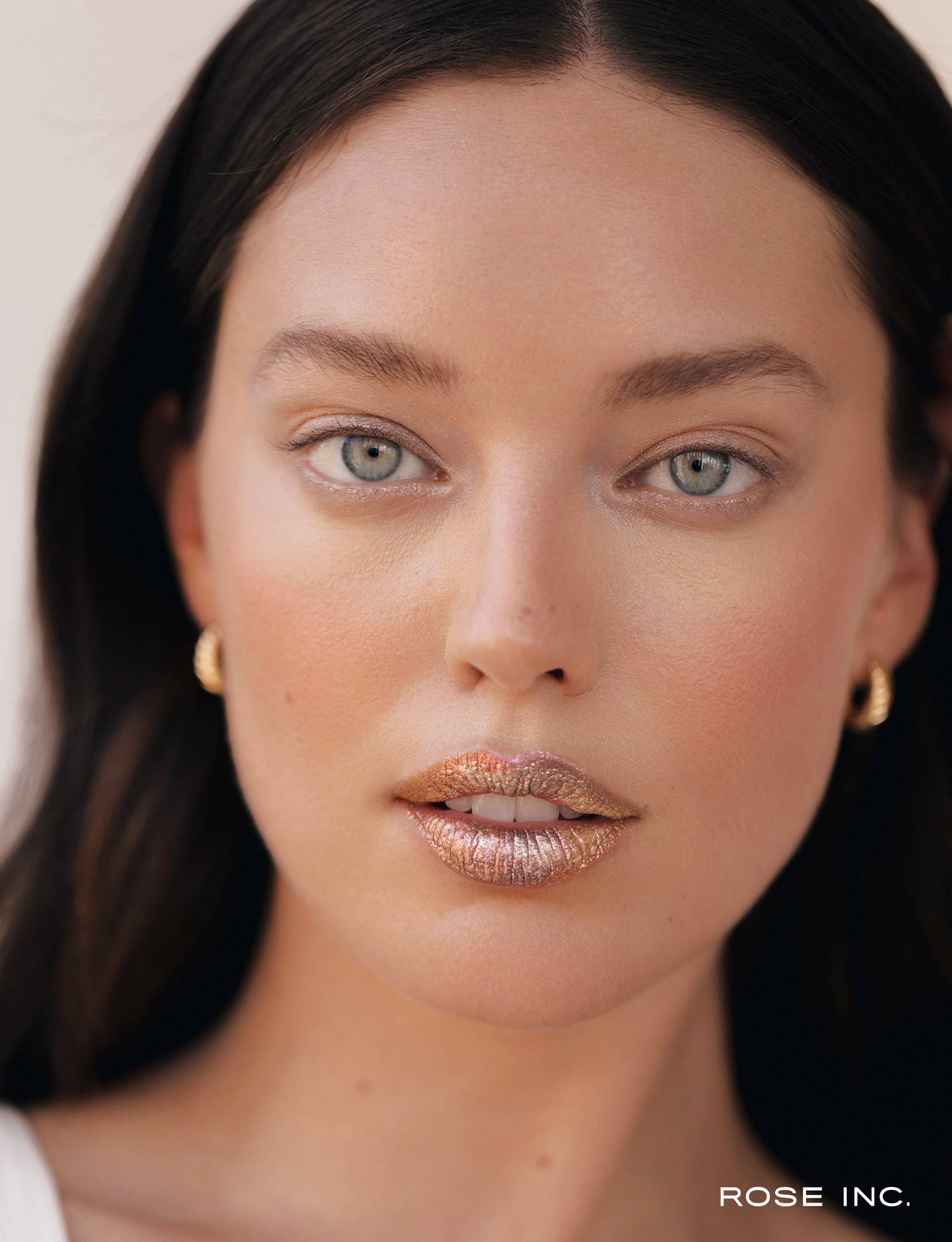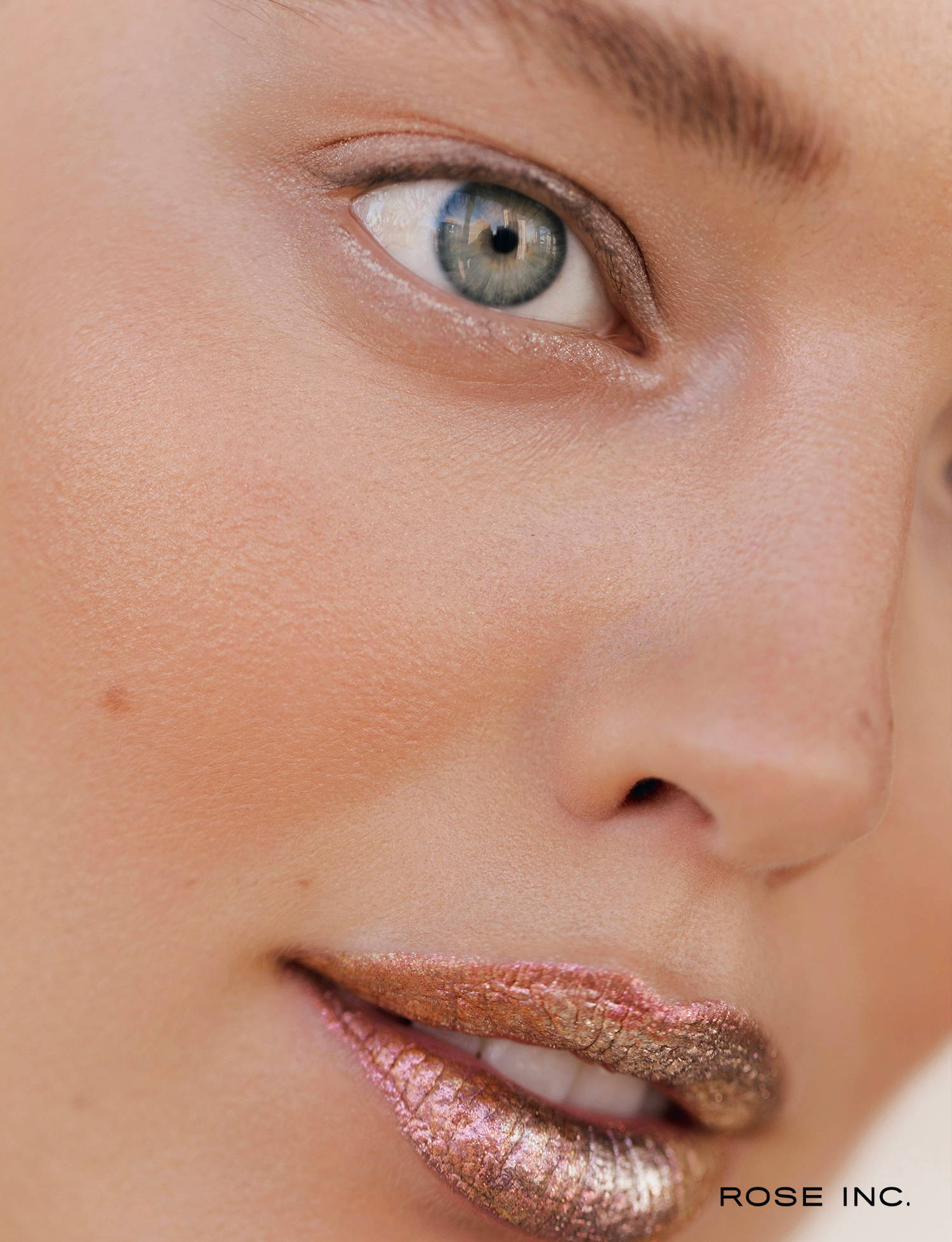 Make it your own—that's what makes it original!