01 / 23
AIR TUTORIALS
Artist in Residency: Sam Visser's Lavender and Red Eye
Artist in Residency: Sam Visser
Welcome to the third installment of Artist in Residency, our new series that brings the industry's most innovative makeup artists to Rose Inc. for a month of creativity and inspiration. Each week, you'll discover an original look—and the story behind it—created by an artist we love. Our inaugural residency highlights Sam Visser, a photographer and makeup artist based in New York. This week: a daring interpretation of an iconic '60s style.
This makeup artist and photographer has California roots, New York style, and an impressively thorough trove of fashion books and magazines from the '60s through the '90s. He's known for his dramatic use of color and for remixing the aesthetics of decades past into something that feels utterly, consistently of-the-moment. For his Rose Inc. residency, Visser was inspired by Sharon Tate, '60s mod, and bold color—and the bright possibilities of the decade ahead.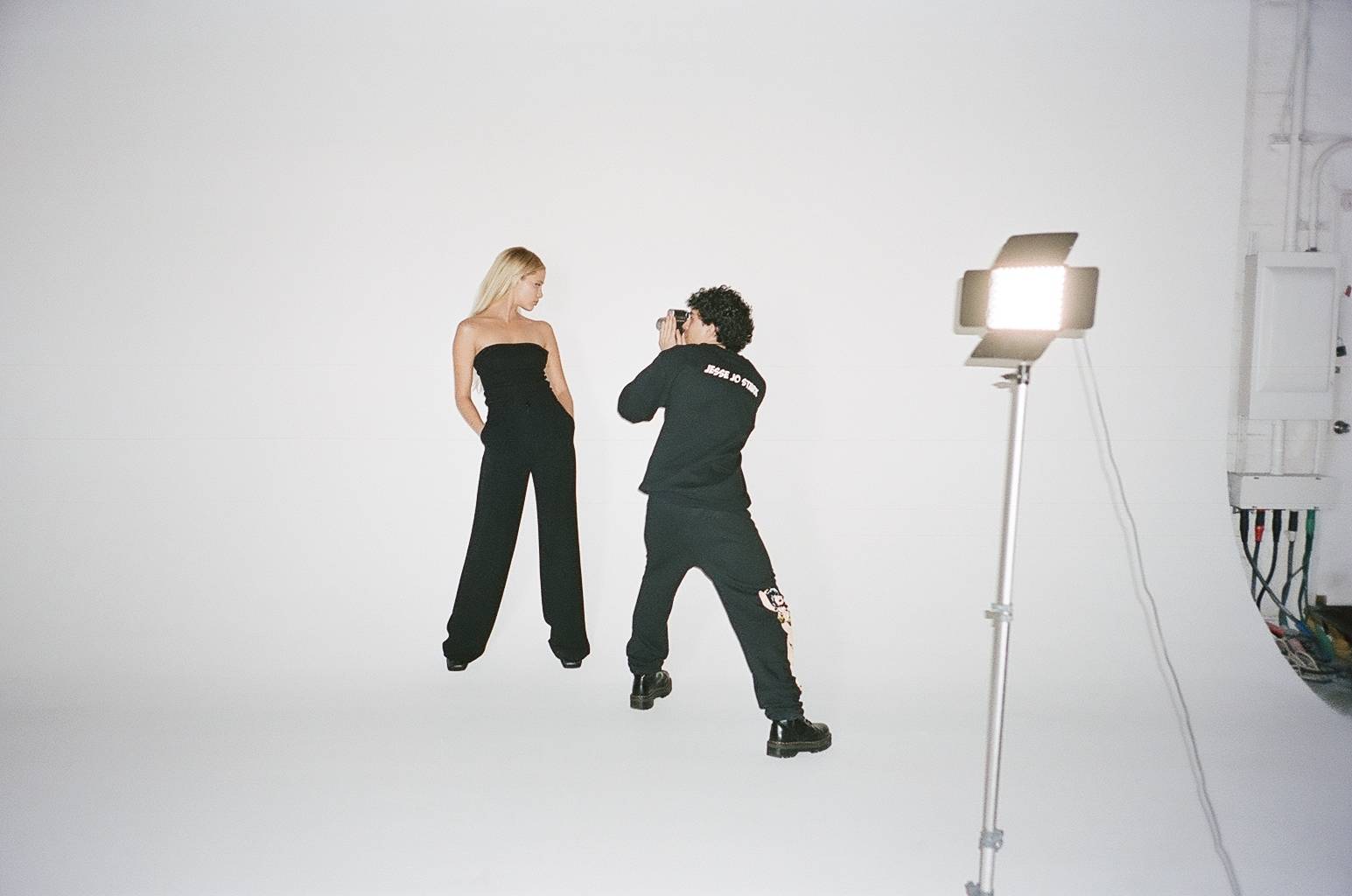 "I wanted to create a shocking contrast between three shades," Visser says of this tri-toned nod to mod. First, he covered lids in Marc Jacobs Beauty Highliner Eye Crayon in Mist Me?, a matte lilac shade. Placing Marc Jacobs Beauty Highliner Eye Crayon in Fine(wine), a rich burgundy, in the creases of the eyelids added depth and dimension. On the outer brow bones: a smudge of Marc Jacobs Beauty Highliner Eye Crayon in Mari(gold) for a metallic flash. Since no '60s-inspired look is complete without a full lash, Visser adorned lashes with Marc Jacobs Beauty Velvet Noir mascara.
To warm up the complexion, Visser used a foundation with warm undertones. "Her skin was tan, but also ethereal," he says. "It looked natural and hydrated—the look of glow and youth." Similarly, he chose an understated lip, using Marc Jacobs Beauty Poutliner Lip Liner in (Nude)ist to create a creamy base, plus Marc Jacobs Beauty Enamored Hi-Shine Lip Lacquer Lipgloss in Pretty Thing for a lacquered finish.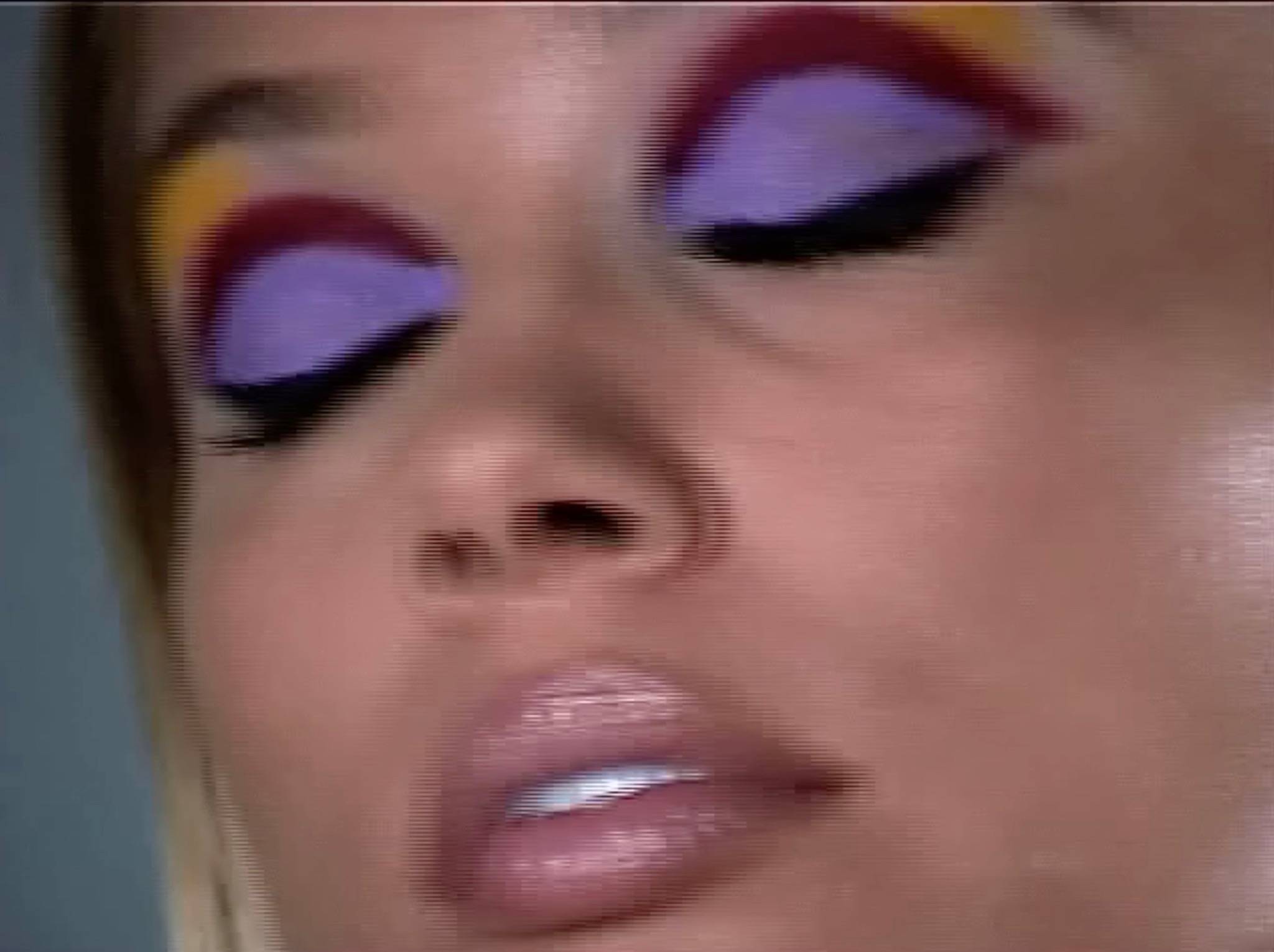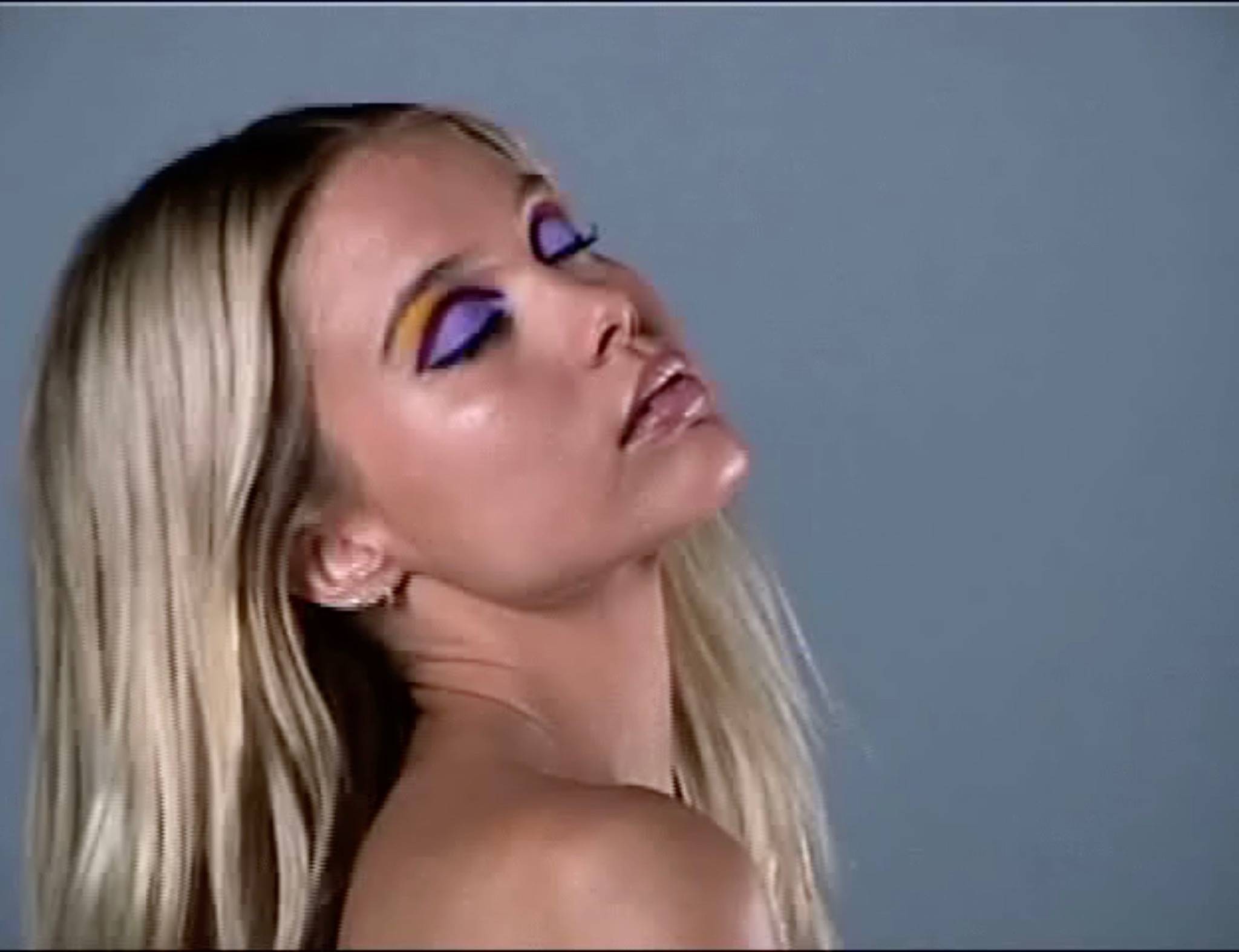 I wanted to create a shocking contrast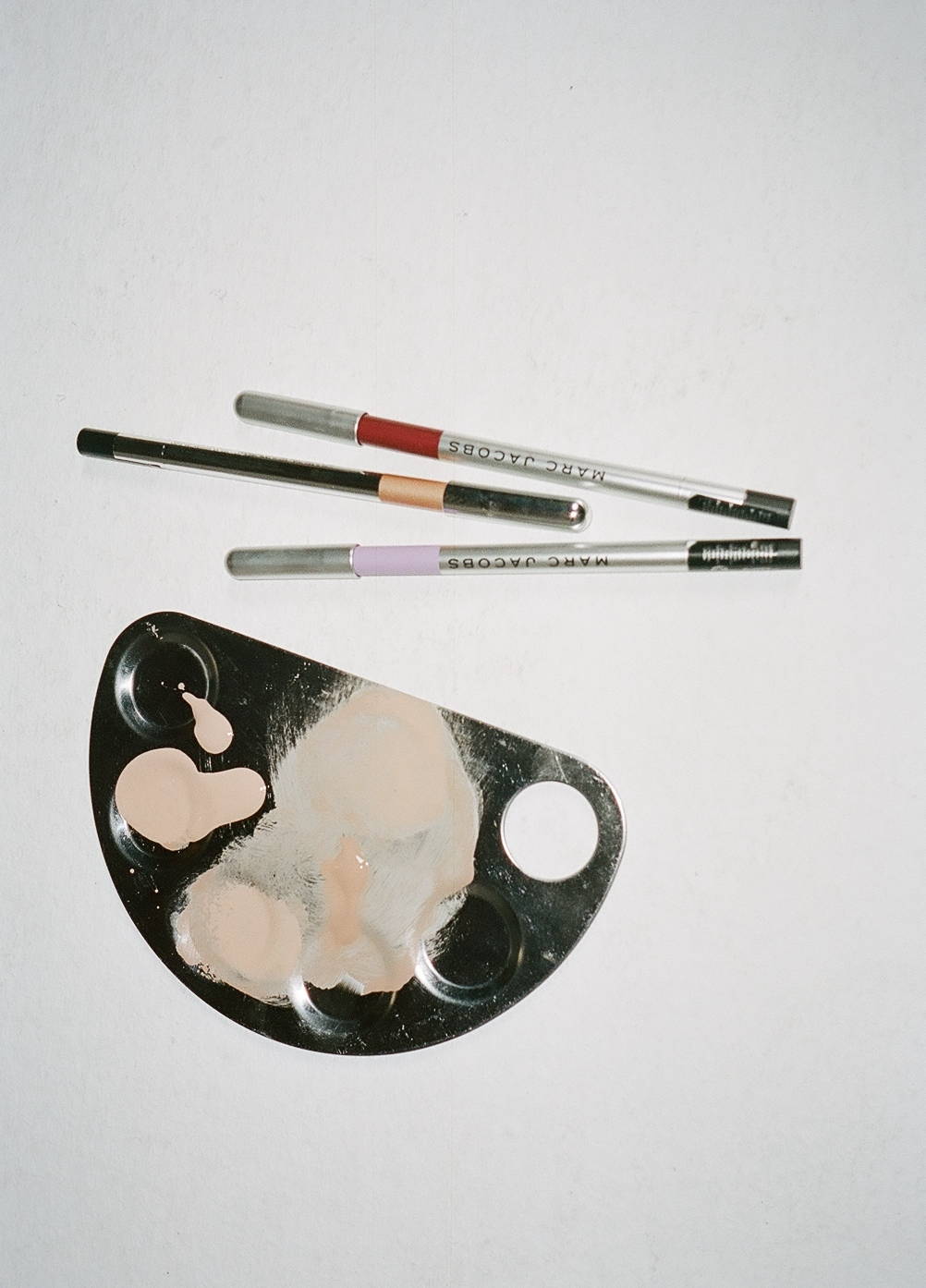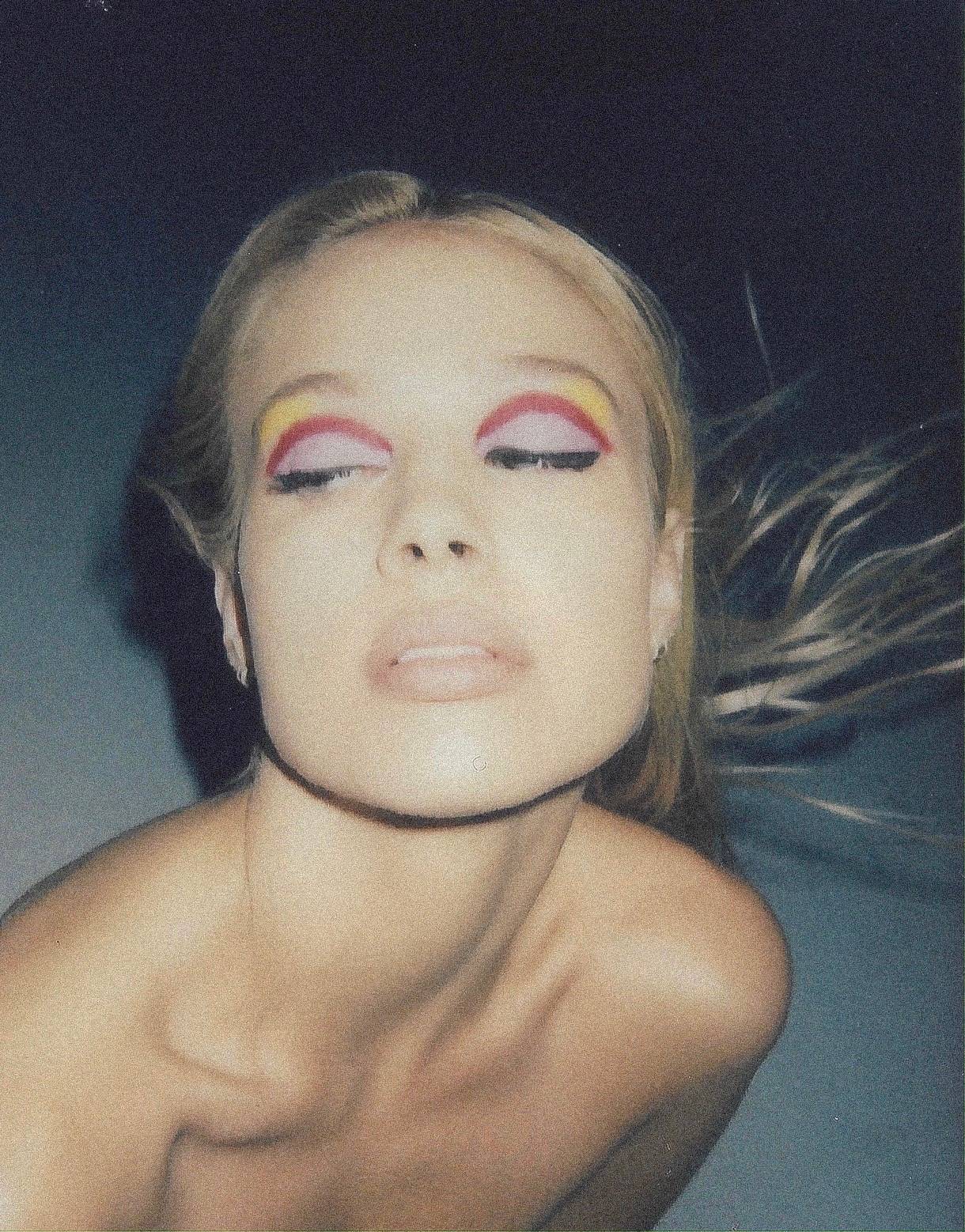 Inspired to re-create this look? Tag us on Instagram @roseinc to share. See more from Sam Visser's residency with a look at his two-toned violet eye.