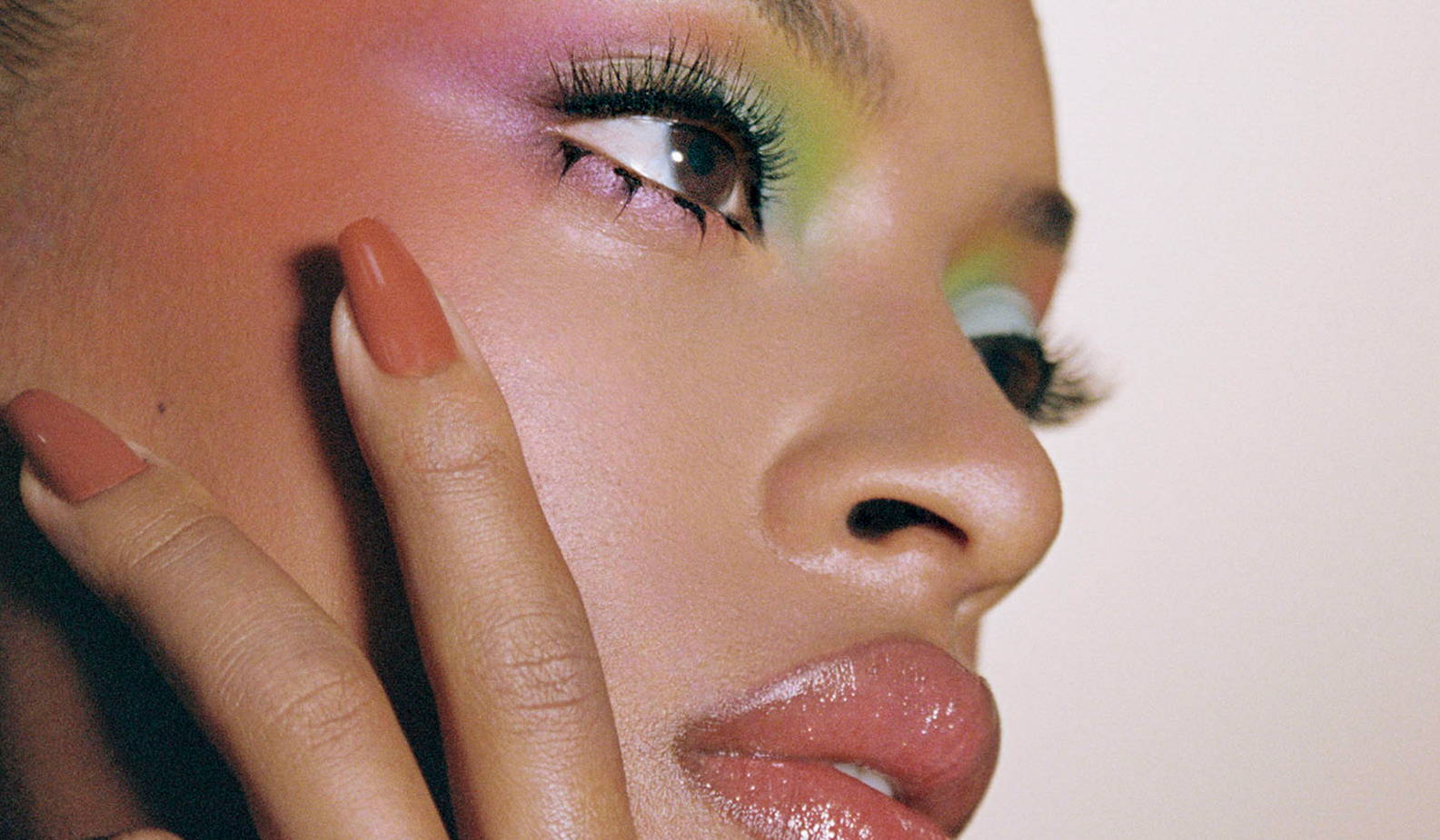 09 / 03
AIR TUTORIALS
Artist in Residency: Raoúl Alejandre's Prismatic Stare
Welcome to Artist in Residency, our series that brings the industry's most innovative makeup artists to Rose Inc. for a month of creativity and inspiration. Each week, you'll discover an original look—and the story behind it—created by an artist we love.
Raoúl Alejandre isn't interested in staying in his lane. Makeup? That's his specialty. Photography? He shoots on digital and film. Hair, wardrobe styling, and art direction? All in a day's work. But arriving at a place of artistic confidence across disciplines didn't happen overnight.
The Los Angeles native grew up loving fashion—often studying magazines that were misdelivered to his home—then got a job at a cosmetics counter in college to help pay for his textbooks. He became enamored with makeup artistry and soon after moved to New York, won a makeup competition, and found himself having breakfast with iconic artist Pat McGrath as his prize. They immediately bonded over their shared passion for art history and he left inspired to carve out his own path like she had before him.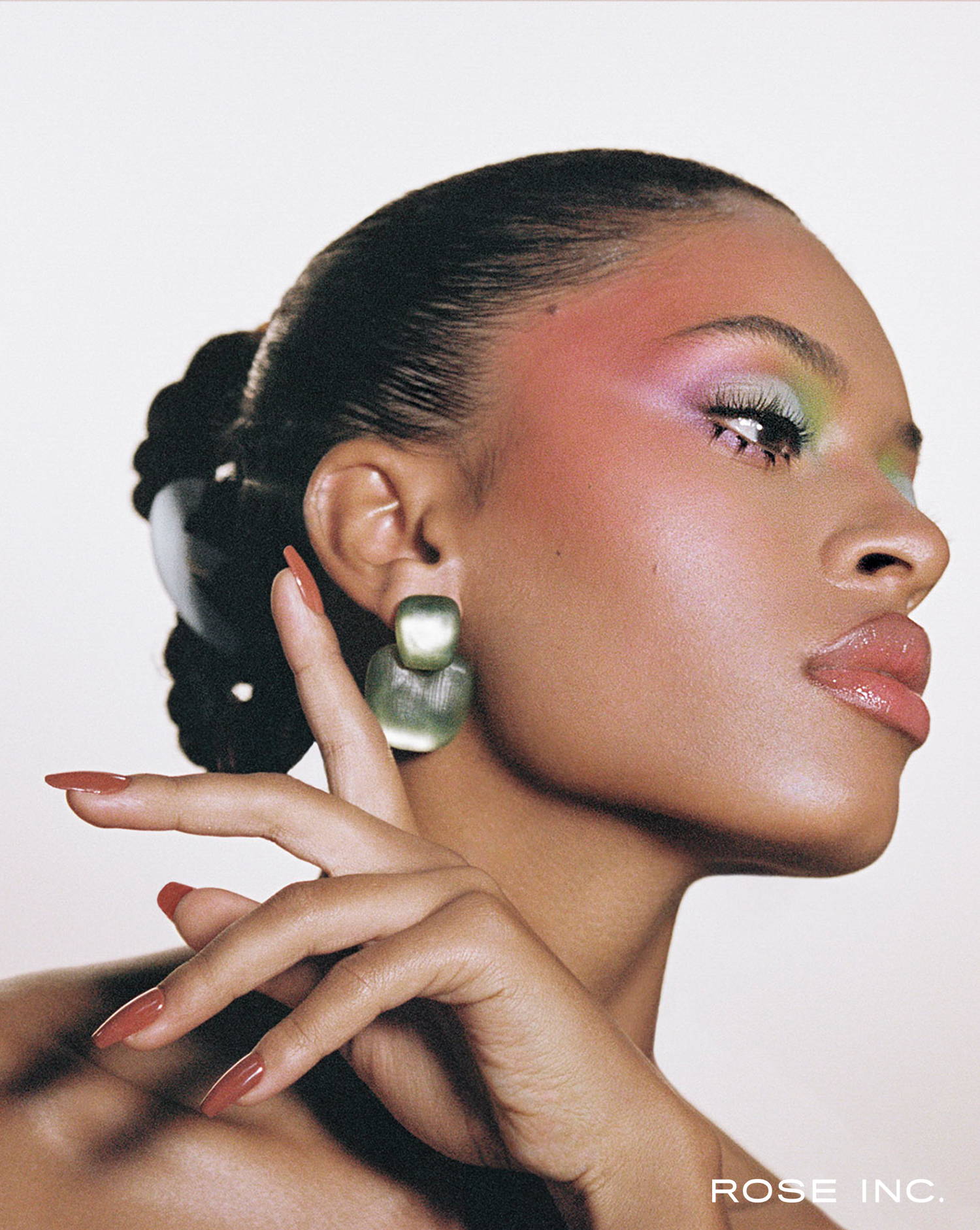 Still, only when Alejandre moved across the Atlantic three years ago did he make a life-changing professional realization. "It wasn't until I ran away to London did I begin to unlearn everything I was taught," he says. "The British culture inspired me as an artist to forget the idea that you need to focus on just one thing." He's since found his way back home to Los Angeles with a fresh perspective, arresting social media presence, and impressive CV: From editorials in Numéro, Wonderland, and Elle to his latest M.A.C. campaign with Alexa Demie, his work crosses fields and is as striking as it is recognizable. For these reasons and more, Rose Inc. is delighted to feature Alejandre as this month's Artist in Residency as both photographer and makeup artist.
His Residency Inspiration:
Irving Penn, Richard Avedon, Guy Bourdain—these are the photographers that Alejandre admires and references throughout his work. To kick off his Residency, he called upon these greats as inspiration to capture something unexpected: a prism of color reflected across model Annahstasia's eyes, then paired with a modern blush draping technique. "It's an homage to Penn's work in the '80s, mixed with lashes from the '60s," Alejandre says. "It's all of my favorite eras."
Behind this Look:
After preparing Annahstasia's skin with a hyaluronic acid serum and water-based moisturizer, Alejandre massaged her face to create a pumped, hydrated effect, then started on her eyes while everything soaked in.
For grip, he primed her lids with Shiseido Synchro Skin Self-Refreshing Concealer and readied three clean makeup brushes: One for the greens and blues (Revlon Colorstay Looks Book Palette in Player and M.A.C. Eye Shadow in Mint Condition), one for the pinks and purples (the same palette in Insider and M.A.C. shadows in Shell Peach and Coral), and one for blending the warm and cool tones under the center of each brow. By sticking to the same brush within color families, the final look is less blocked and more like a rainbow where each hue feels harmonious with the next. Instead of reinventing the eternally-pleasing ROYGBIV, he treated Annahstasia eyes like an elongated color wheel. His secret? "I used an orange color between the cool and warm shades to prevent a harsh transition," he says, then he popped her brow bone with an icy white.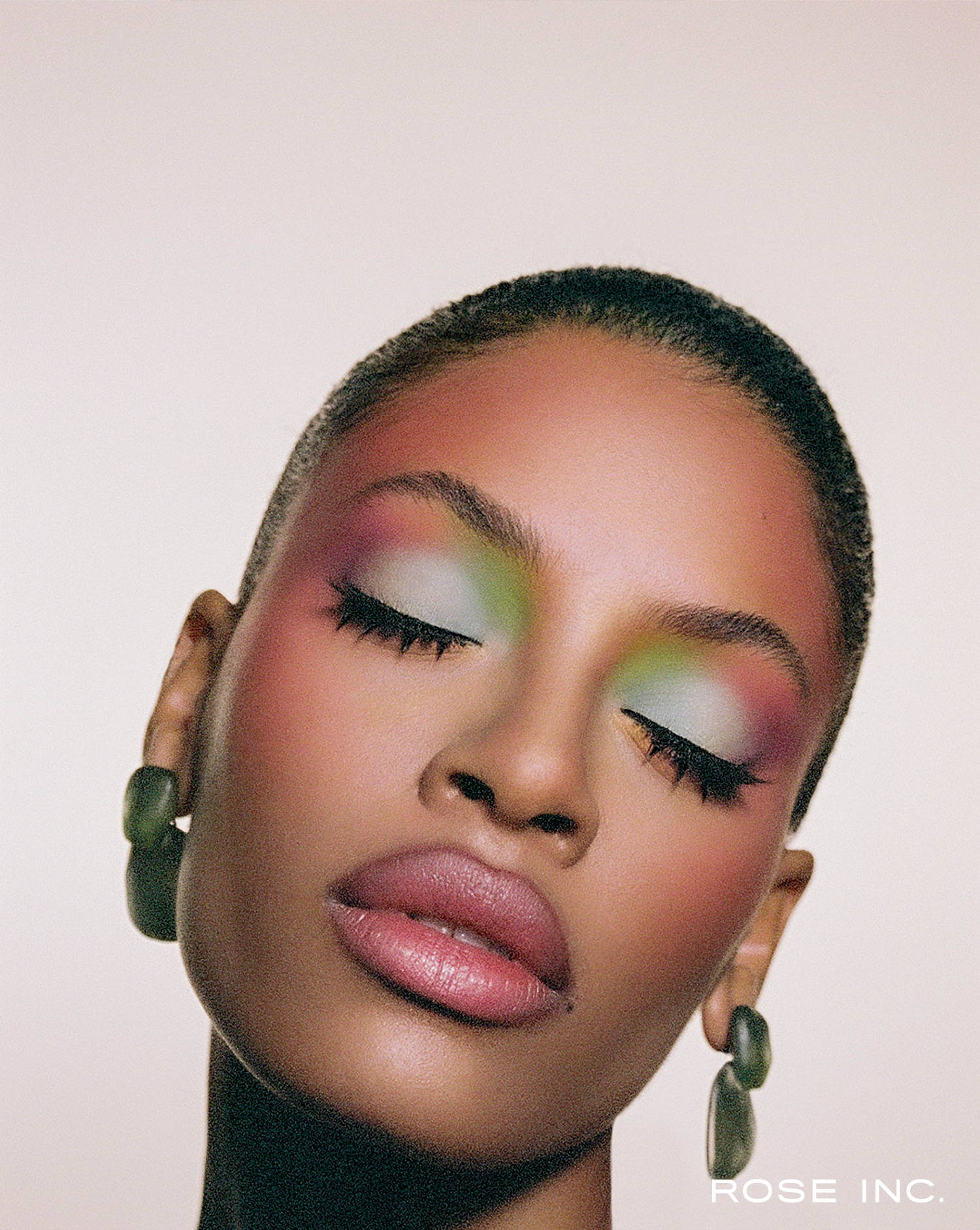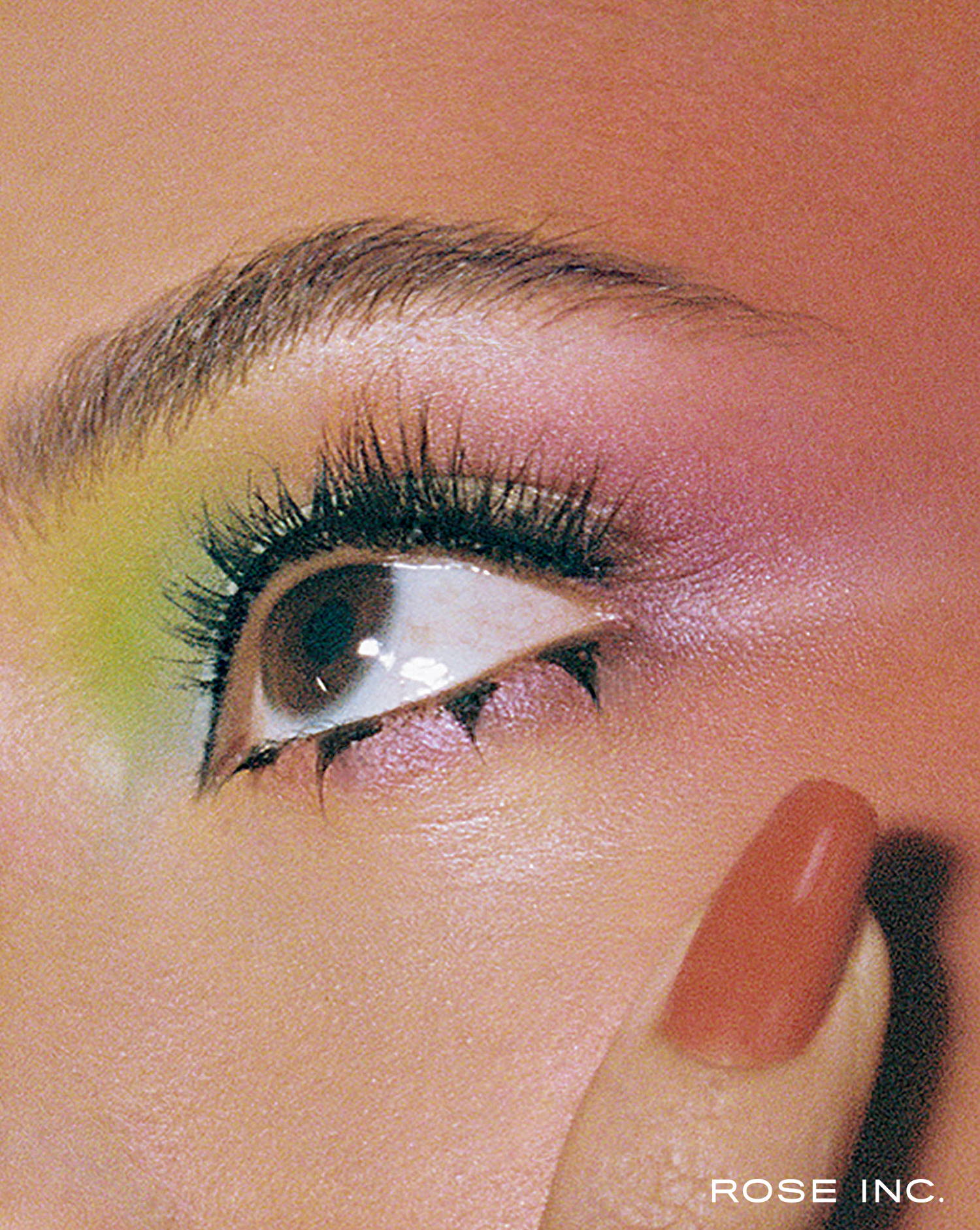 It wasn't until I ran away to London did I begin to unlearn everything I was taught.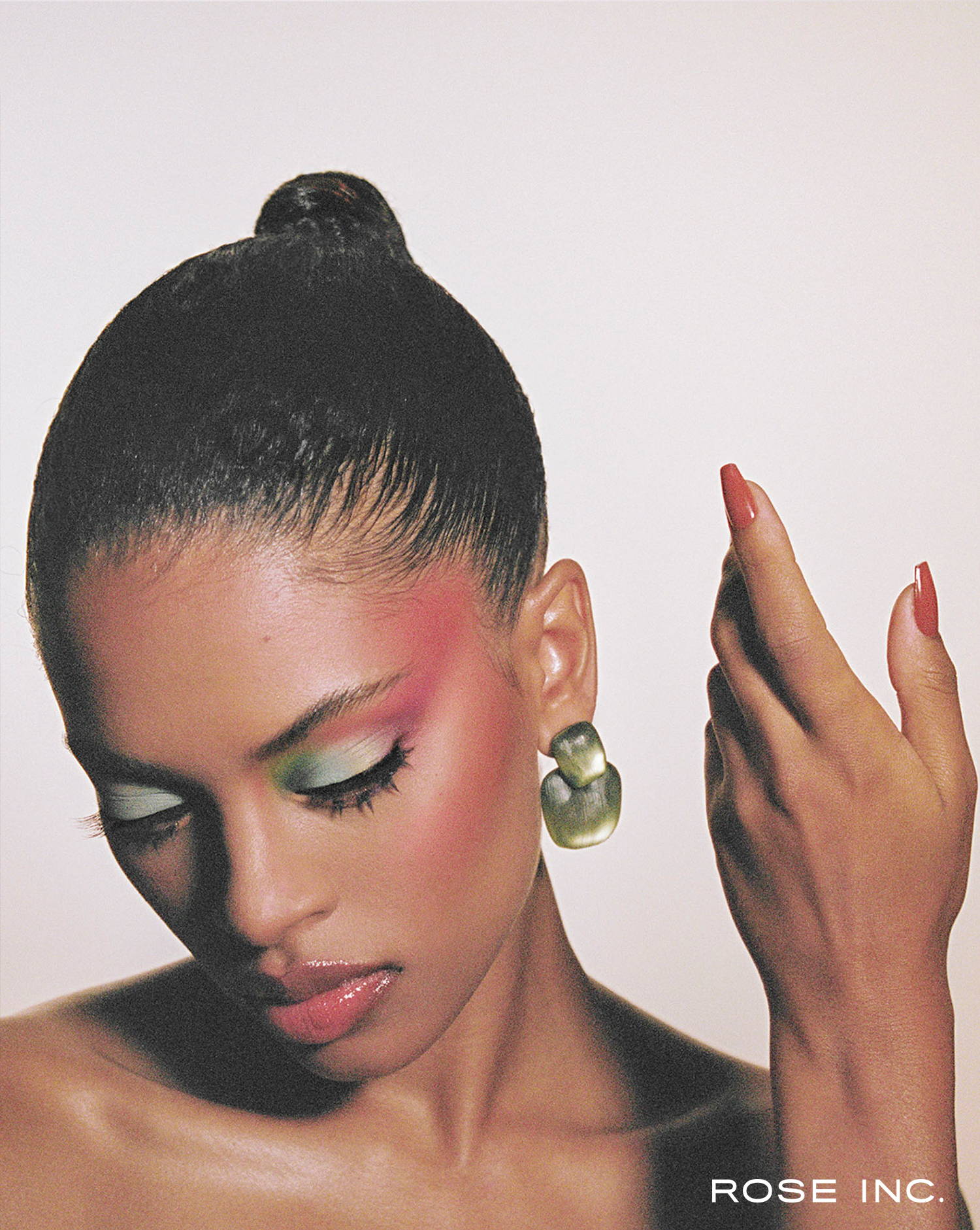 Draping—sculpting the cheeks and temples with bold blush—gets a fresh makeover thanks to Alejandre's clever restraint. "I love draping, but the focus here is more so on the temples, hairline, and high points of the cheeks," he says. Using Black Up Cosmetics Intense Blush in 05, he grounded Annahstasia's Technicolor eye with an opulent frame buffed across her temples and feathered into her brows. He topped her cheeks with Revlon Powder Blush in Just Peachy and Kiss Me Coral for extra depth and a bit more sheen. "As the final step, I love extending the shadow with a transition color into the draping on the temple," he says, noting that he once again replied upon the same Coral shadow.

Finally, he lined Annahstasia's lips with M.A.C. Lip Pencil in Cork, painted on a layer of Pat McGrath Labs Blitztrance Lipstick in Full Fantasy, and finished with a high-shine, glossy texture courtesy of Revlon Super Lustrous The Lip Gloss.