03 / 06
AIR EDITORIALS TUTORIALS
Artist in Residency: Pati Dubroff Elevates Glitter
Welcome to Artist in Residency, our new series that brings the industry's most innovative makeup artists to Rose Inc. for a month of creativity and inspiration. Each week, you'll discover an original look—and the story behind it—created by an artist we love.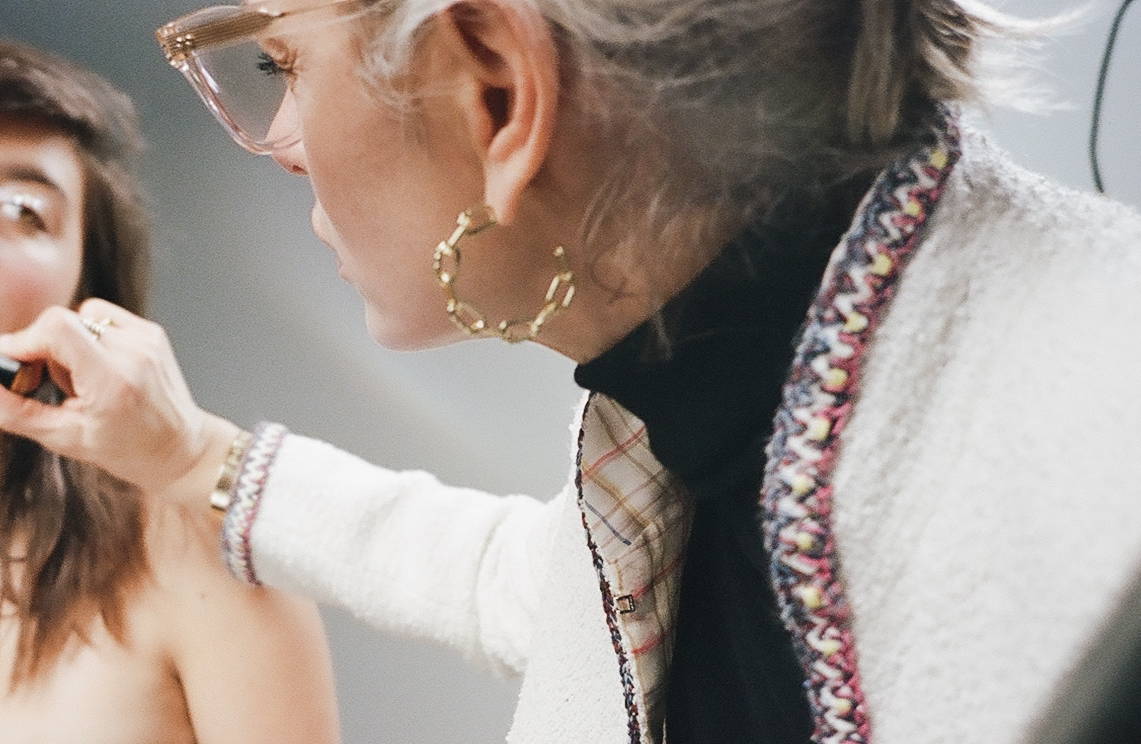 The chances of maintaining a career in Hollywood—as an actress, director, makeup artist, or the like—increases exponentially when both feet are planted firmly on the ground. For Pati Dubroff, being 'down to earth' isn't a passing platitude, it's a lifestyle of yoga and meditation that's grounded her through 34 years as a professional makeup artist, a feat reserved for only a select few who balance refined talent with emotional perseverance and mental flexibility.
"I'm really lucky that I found it and it found me," Dubroff says. "There's no way that I could do what I do without the centeredness." With a storied background working under greats like Francois Nars; a star-studded client roster that includes Margot Robbie, Priyanka Chopra, and Laura Dern; and a gig as a Chanel Makeup Artist, Dubroff is one of the most prolific artists of the time. For these reasons and more, Rose Inc. is delighted to feature Dubroff as this month's Artist in Residency.
This month, things are personal. Dubroff found inspiration for her residency in a tattoo inked on her wrist: Shapes that form a daily reminder of the elements that keep her grounded. With Earth, Water, Air, and Fire in mind, she dreamt up modern looks, then artfully brought them to life on a first-time model she's known for 16 years: her daughter, Bianca.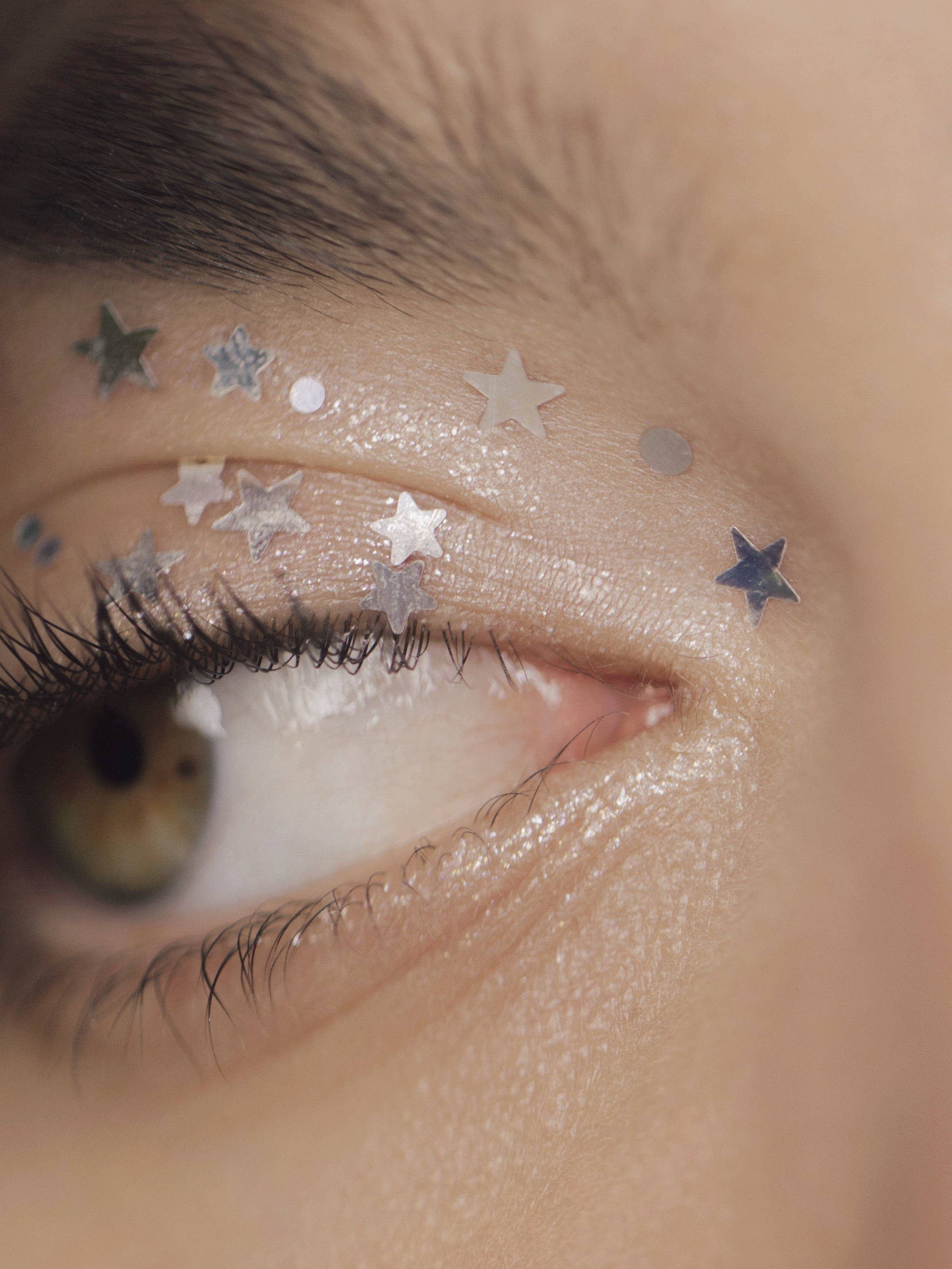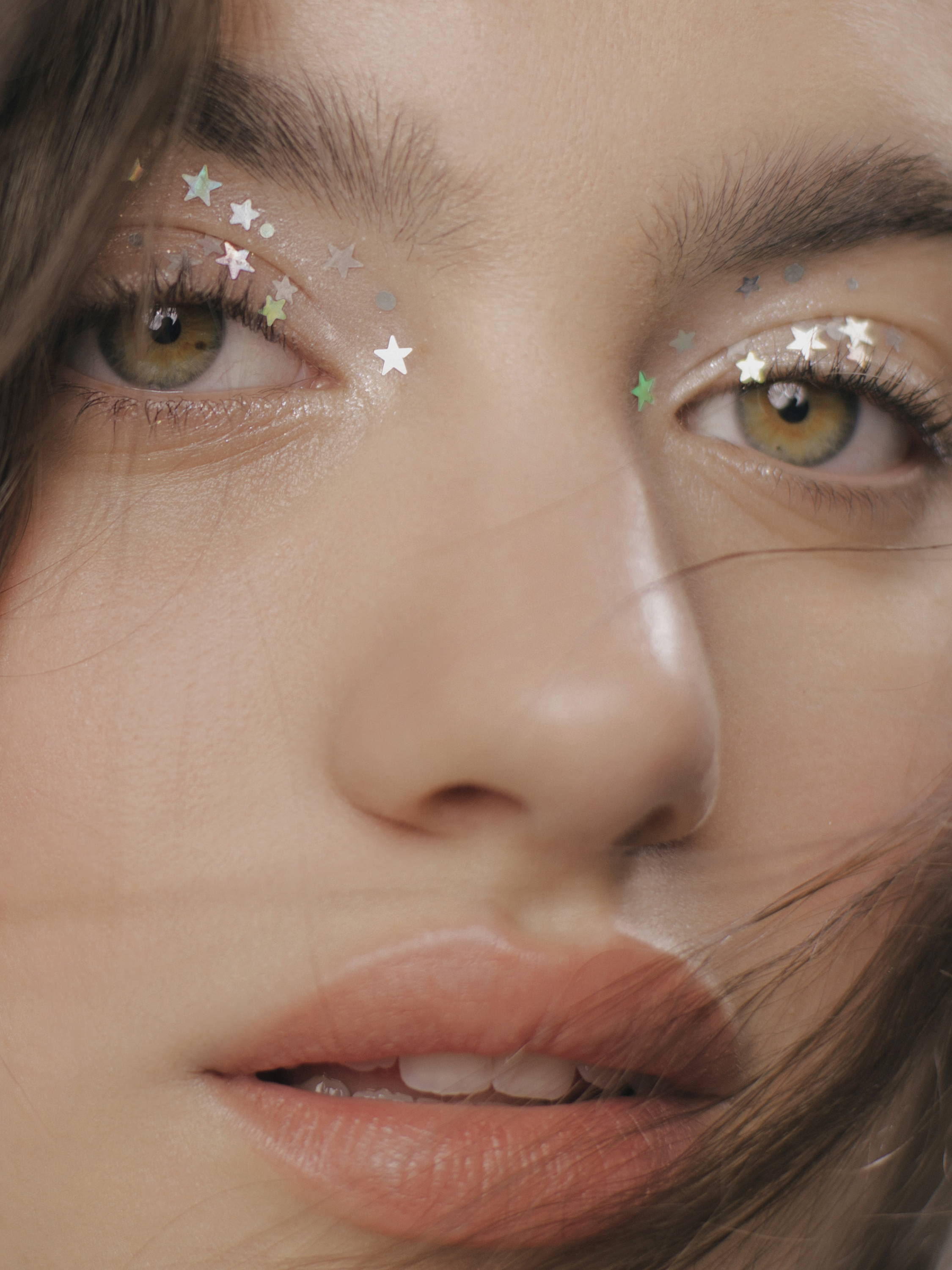 Her Residency Inspiration:
Radiant. Glowing. Angelic. Harnessing whimsical components of the Air element requires minimal makeup with maximum impact, so Dubroff brought in a high/low mix of sparkle and shine by way of chunky glitter and delicate highlighter and blush.
"All the tones are very light, so there are no hard lines," she says."It's just soft washes." Dubroff's ethereal inspiration also required restraint: "There's no mascara because the look should just be fresh and clean," Dubroff says.
Behind this look:
After spot-correcting any unevenness with Serge Lutens Spectral L'Impalpable Foundation, Dubroff pressed Chanel Le Blanc Eclat Rose Sur Mesure onto the top of Bianca's cheekbones for a dreamy glow, then buffed Sunnies Face Airblush in Doll onto the apples of her cheeks. The goal was simple: "Very angelic with a little flush," Dubroff says.

Don't let the barely-there eye fool you: Subtle brightening must be strategic. Dubroff opened Bianca's eyes with Chanel Le Crayon Kohl in Clair, a peachy-pink liner applied on her waterline, then added the brand's Stylo Yeux Waterproof in Blanc Graphique, an icy white, in the inner corners of Bianca's eyes and along the inner half of the top lash line. To smooth and blend the white liner, Dubroff tapped Surratt Lid Lacquer in Kira Kira over Bianca's lids for an "all-over gloss."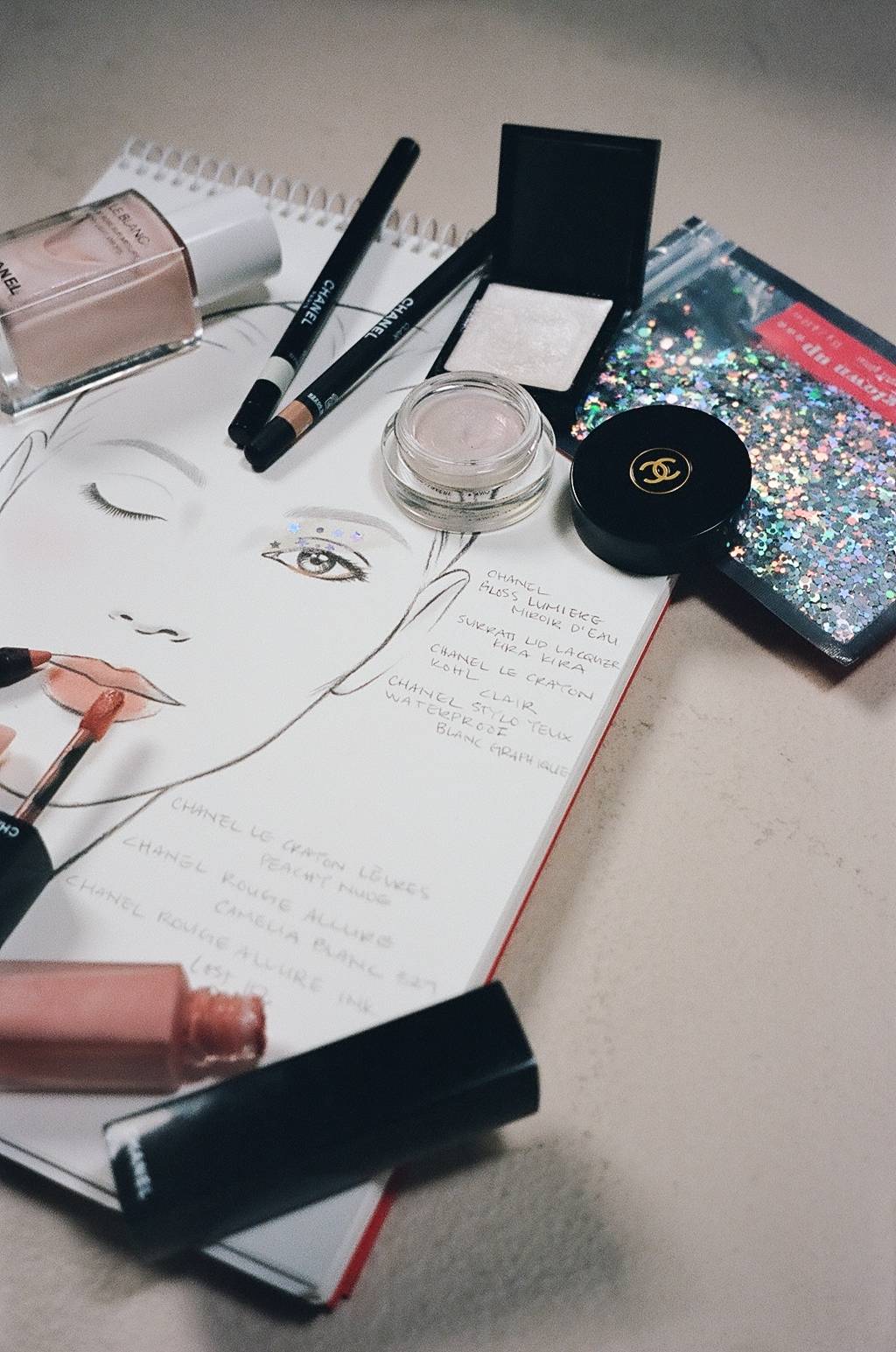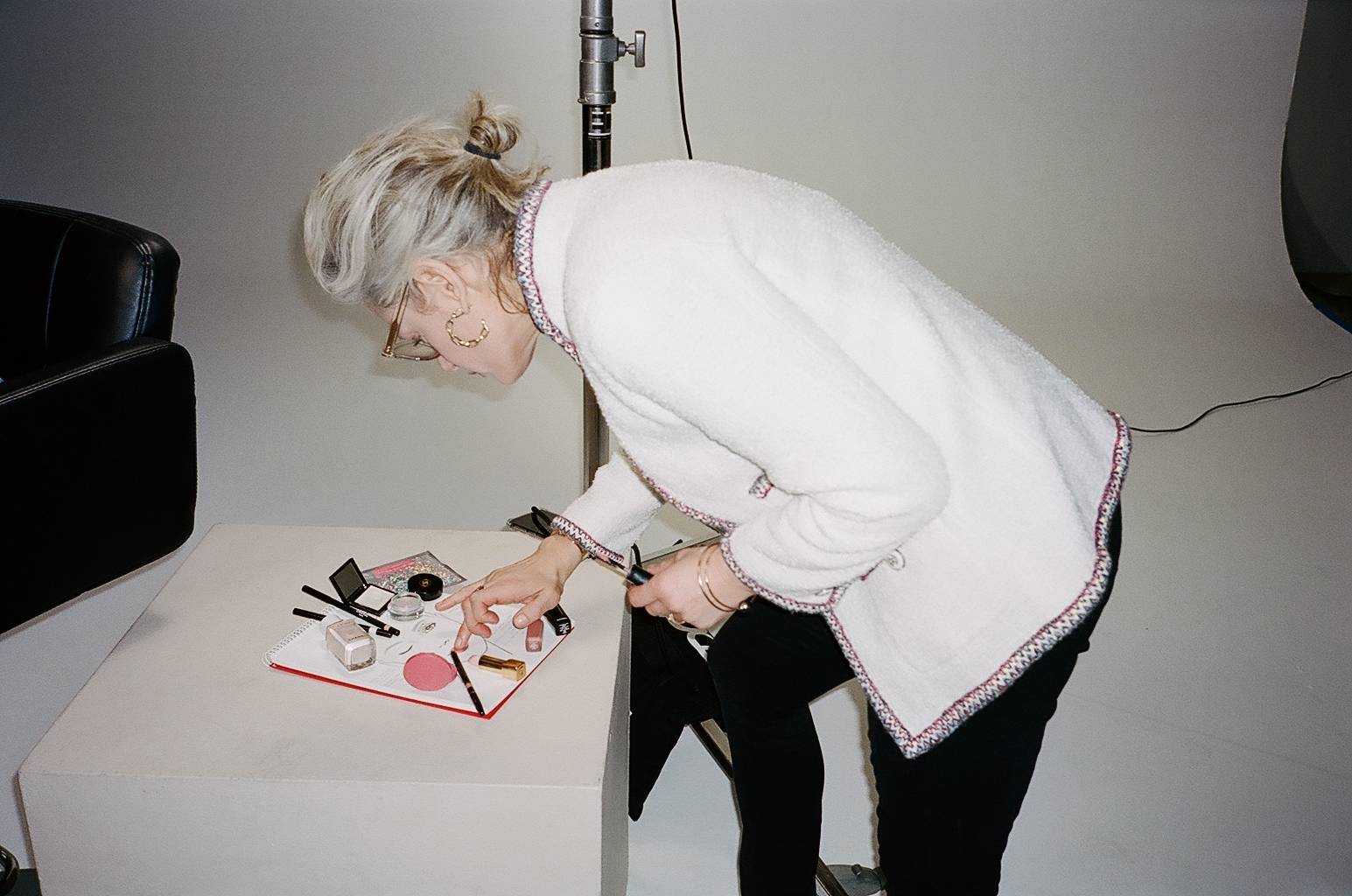 There's no mascara because the look should just be fresh and clean
As the last step, Chanel Gloss Lumière Miroir D'eau pulled double duty: A thin layer in the inner corners popped the (now softened) white liner, then a thin layer over Bianca's lid was all the grip Dubroff needed to artfully arrange the All Glown Up Silver Holographic Glitter Stars. (The shapes should stay in place if applied while the lid is still tacky, but a little lash glue is a good alt, Dubroff notes.)
Balance is important with an arty eye like this, so Dubroff brushed Bianca's arches up and extended the tail of her brows using a fine-point brow pencil. Then, to finish, Dubroff crafted an ethereal peachy lip with a pink base (Chanel Rouge Ink in Lost 156), a lightly defined nude outline (Chanel Le Crayon Levres in Peachy Nude), and a light layer of pale pink over both (Chanel Rouge Allure in Camelia Blanc 327) to blend the hues.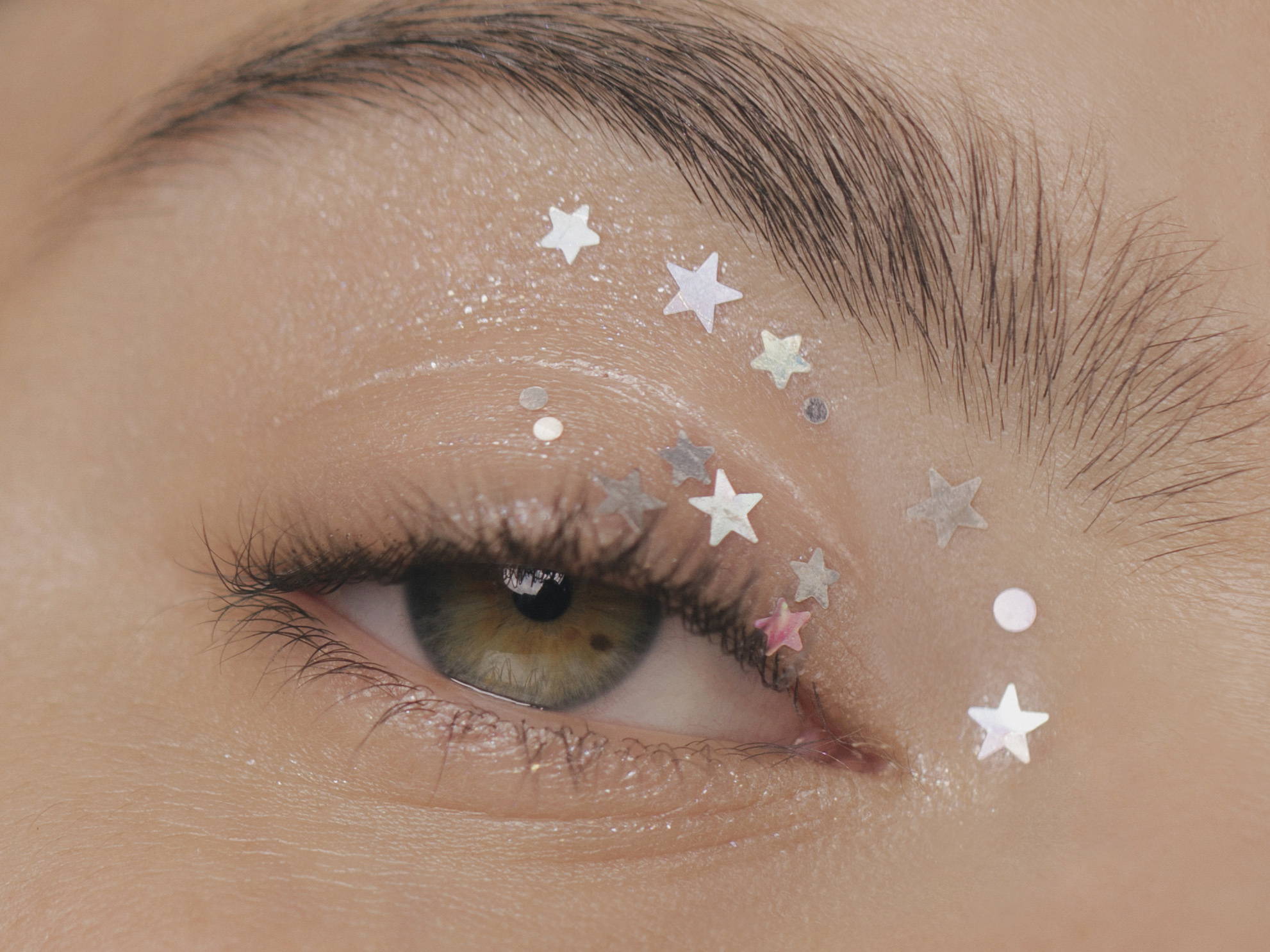 Inspired to re-create this look? Tag us on Instagram @roseinc to share.