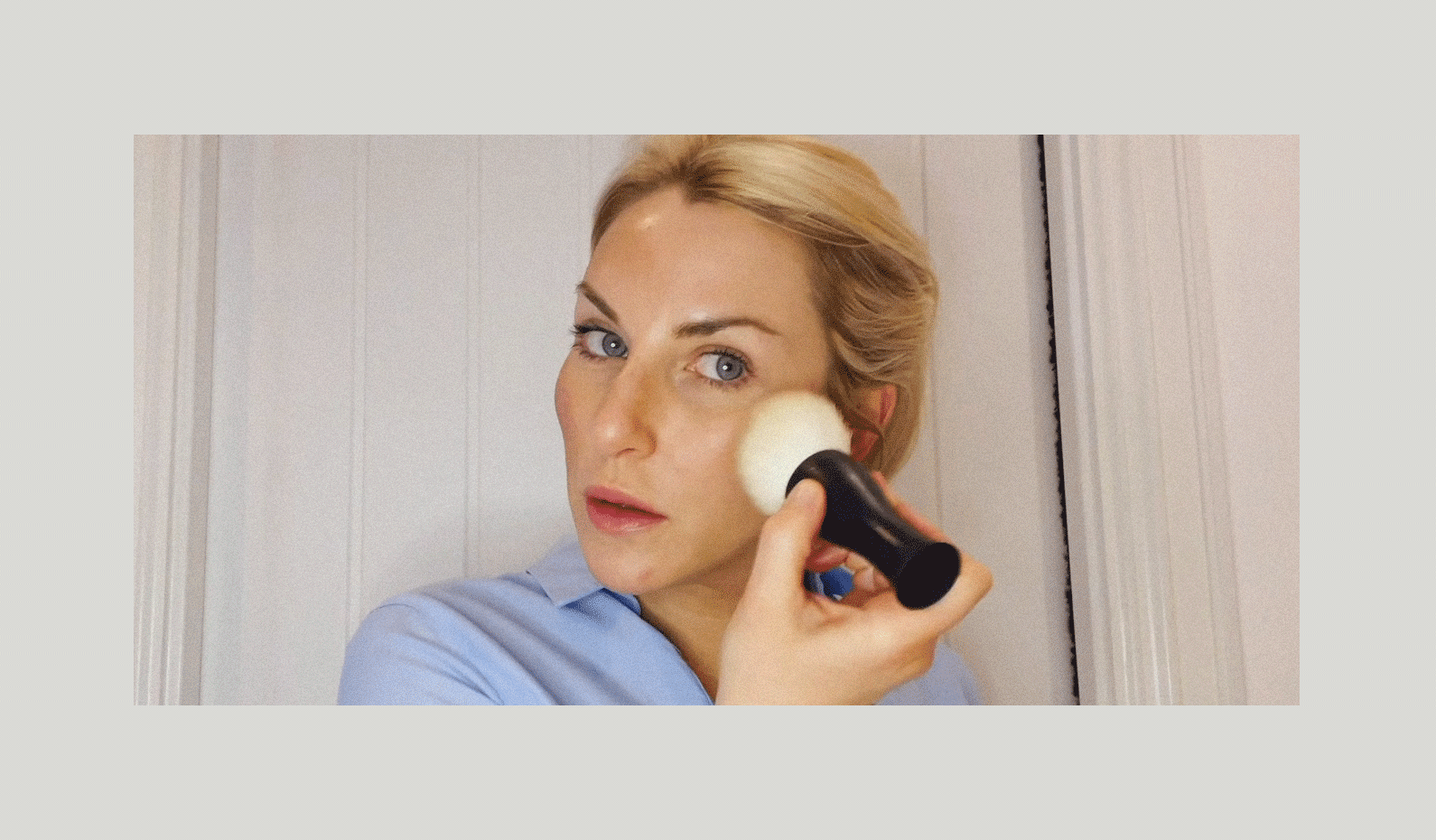 04 / 20
TUTORIALS
Amanda Harrington's Easy Face Self-Tan Technique
The British self-tanning expert guides us through her easy glow protocol.
Body artist Amanda Harrington may be based in London, but it's an eternal appreciation for California that inspires her flourishing career. Thanks to her unique bronzing protocol—she opts for light, thin, strategically-placed layers of self-tanner for a decidedly natural-looking tan—her global celebrity clientele goes far beyond the Golden State. In fact, she's traveled the world spreading her innovative method of sunless self-tanning across film sets and editorial shoots, but for today's episode of In My Bathroom, she's sharing her personal face self-tan technique with Rose Inc. from her own home.
"I like to let the skin breathe," Harrington says about her delicate layering protocol. "I like having an all-over base...then I wear very minimal makeup on top." Her eponymous line of gradual tanner (which she calls "primer"), barrier cream, bronzing mists, and buffing brushes deliver a streak-free, naturally glowy look that's ideal for any skin tone—all of which she demonstrates on herself, below.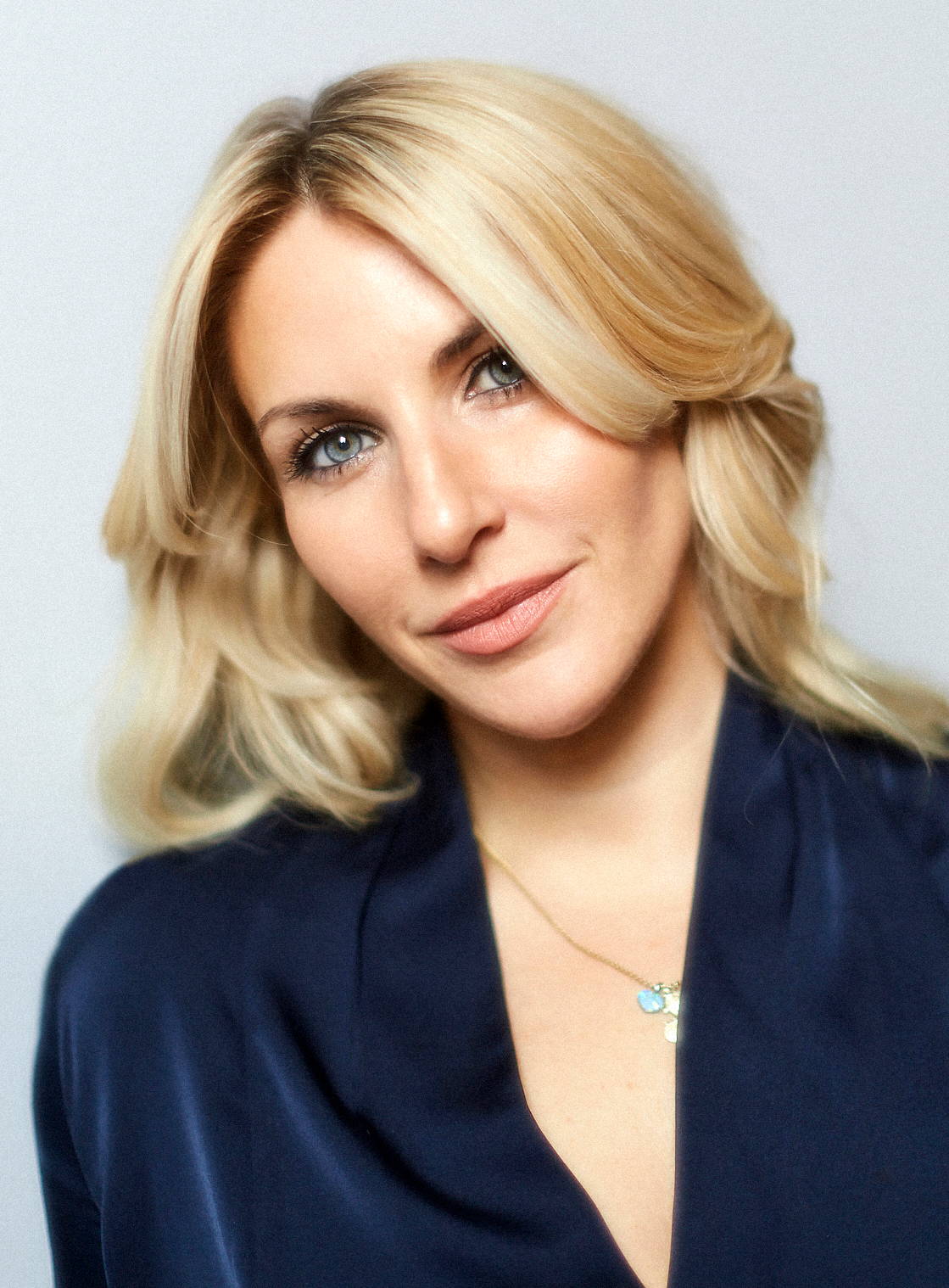 To begin, Harrington preps her skin with the Advanced Glycolic Facial Pads from her product line. Made with cotton and a fruit acid blend to exfoliate, brighten, and hydrate, just one of these pads is enough to prep the face and neck. Then she protects her hands with her rich barrier cream—called Ultra Balm—before reaching for her Perfect Face Ultimate Gradual Tan. "It's hyaluronic, it's aloe, it's vitamins A and E," she says about the all-over step. "It just feels super fresh and super smooth."
Once she's exfoliated and primed her face and chest, and protected her hands, it's time for her signature Face Mist, which comes in several shades based on undertone: Rose for cool undertones, Honey for warm undertones, and Olive for red undertones. "My face mists are led by skin tone," she says. "There's no light, medium, or dark." Known for developing what's referred to as her 'bespoke body contouring technique', once the correct shade has been selected, Harrington suggests misting a brush and buffing it into the skin as you would contour. Focused first on her cheeks, forehead, and jawline, she then adds color to her neck and chest.
I like having an all-over base...then I wear very minimal makeup on top.
While self-tanning before bed is one option, Harrington prefers to tan before starting her day as this lineup creates an instantly-bronzed, hydrated glow one need not hide overnight. To amplify it for the day, she adds Eyeko Brow Gel and Benefit Roller Lash Mascara to define her eyes and Maybelline SuperStay Liquid Lipstick in Seductress for an all-day pop of color that's as foolproof as her tan.